Most people look forward to the "fall back" that happens when Daylight Saving Time ends in autumn. You get an extra hour of sleep, and it's easier to leave for work in the morning when it's not pitch black outside.
However, for a set of twins in Barnstable, Massachusetts, Daylight Saving Time made things a LOT  more complicated.
Meet Seth and Emily Peterson, pictured here with their twin sons Samuel and Ronan.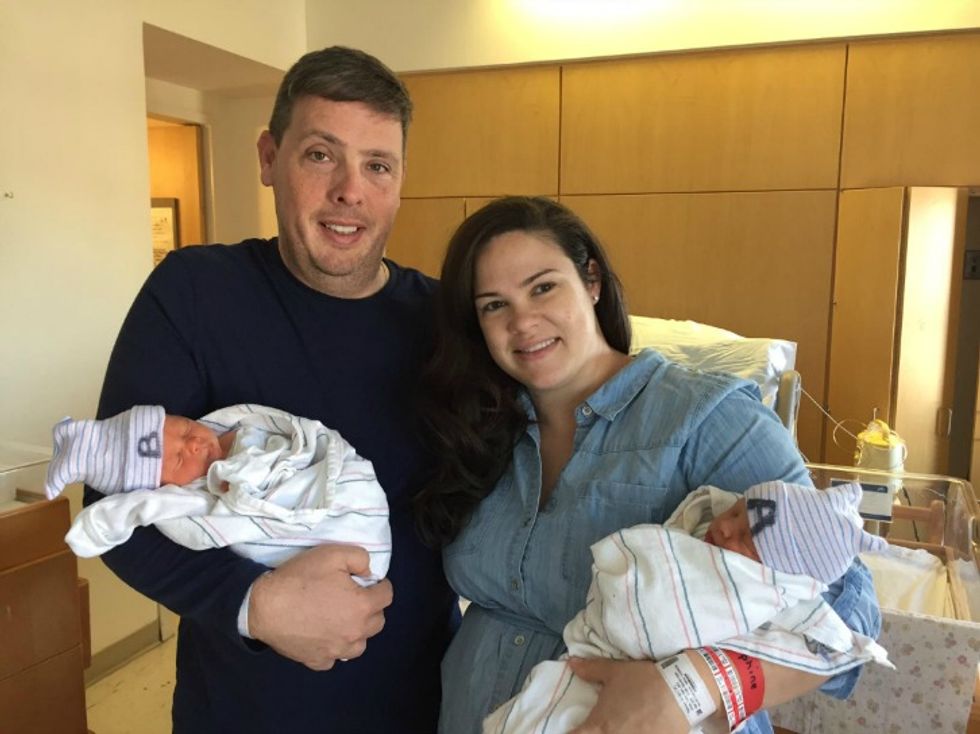 via: Facebook.com
Samuel and Ronan are just like any other twins. They were born healthy and strong at the Cape Cod Hospital in Massachusetts, and both babies and their mom are recovering beautifully.
Well, there is one thing that makes these guys pretty unique.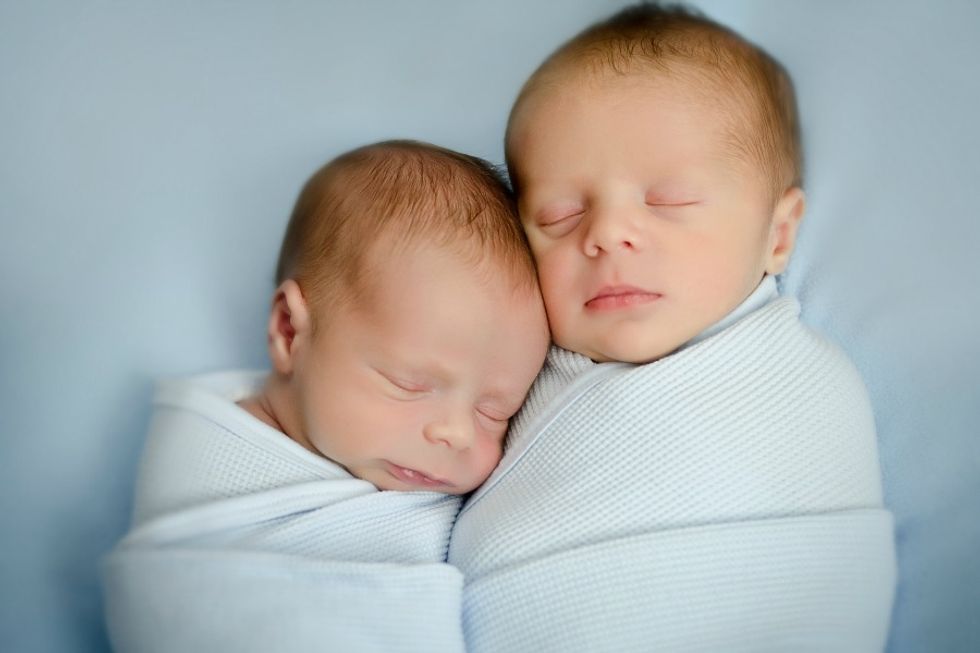 via: Getty
Although Samuel was born first, Ronan is the older of the two. Did we lose you there for a minute? Take a minute to try to figure it out...
You get it?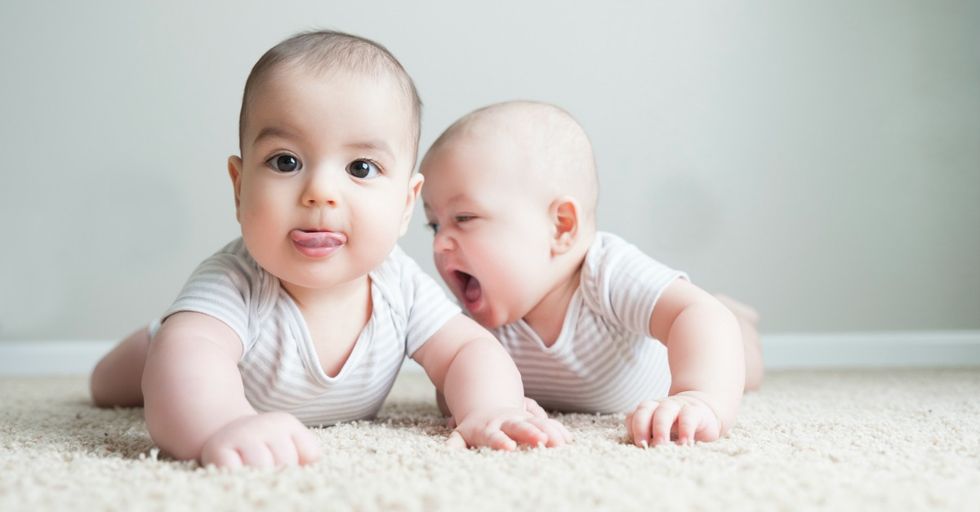 via: Getty
Okay, here's a hint: Samuel was born at 1:39 a.m. on the morning of Sunday, Nov. 6 and Ronan was born at 2:10 am. However, since Daylight Saving Time ended and time fell back an hour, Ronan's official time of birth was stated as 1:10 a.m on his birth certificate.
The boys' parents had an inclining that this strange twist might happen.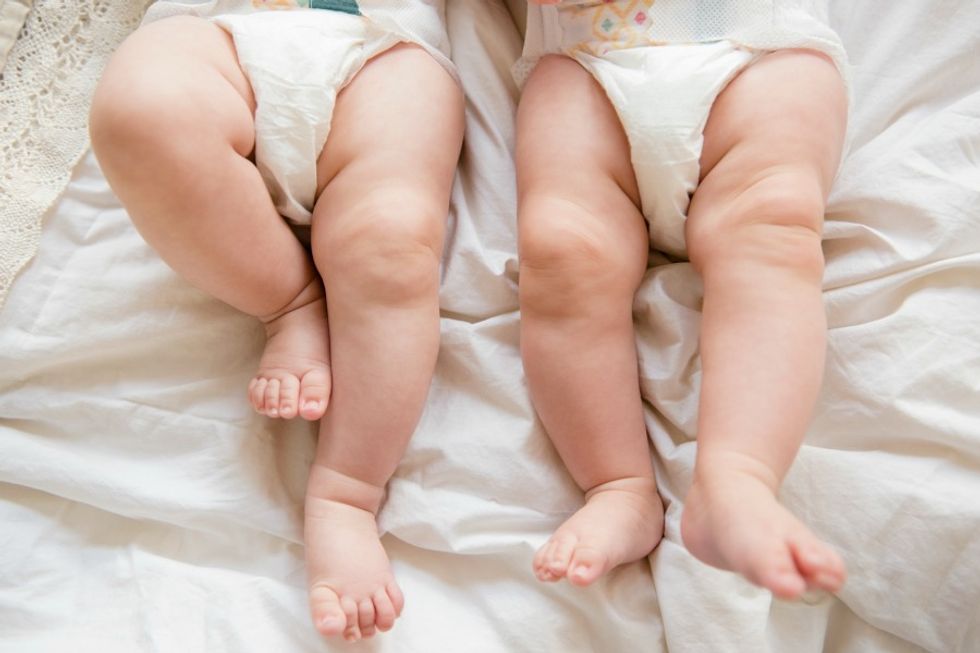 via: Getty
"My husband was the first to say it, 'Here's a riddle for you!' " Emily told ABC News.
"It literally took me a day to wrap my head around it."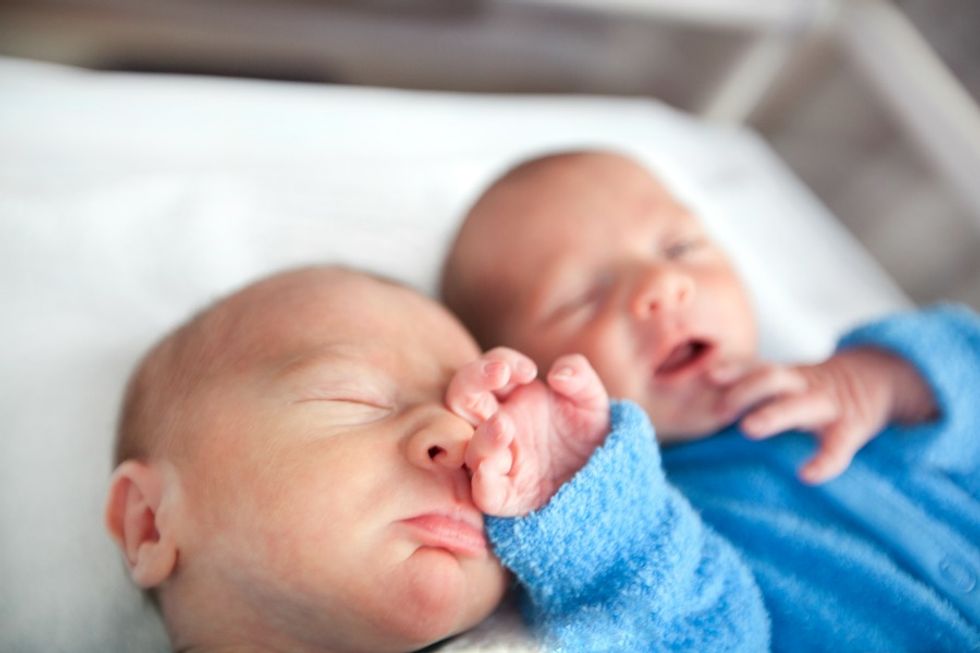 via: Getty
She's not the only one! We're
still
trying to work out the logistics!
News of the bizarre story spread quickly, and it was even featured on the Cape Cod Healthcare's Facebook page.
"Riddle of the day: Samuel was born first, but his twin brother Ronan is older," the post says. "How is that possible?"
"Answer: Samuel was born at 1:39 a.m. on Sunday, Nov. 6 and by the time Ronan was born 31 minutes later, #DaylightSavingsTime had ended for the year and the time fell back by an hour, making Ronan's official time of birth 1:10 a.m."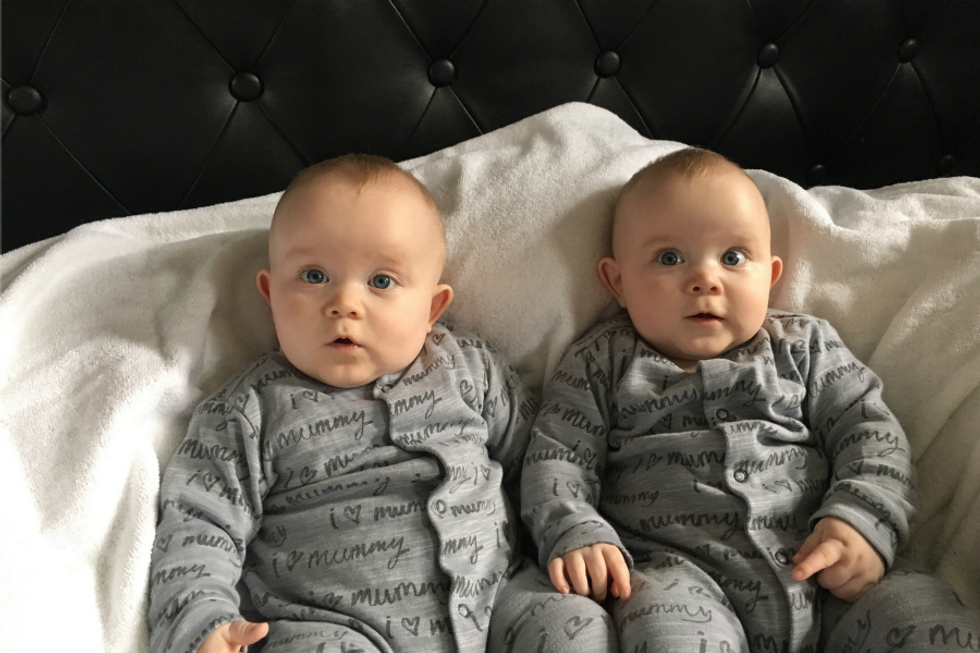 via: Getty
"Samuel and Ronan were born at Cape Cod Hospital to parents Emily and Seth Peterson of West Barnstable." '"I said earlier that night that they were either going to be born on two different days or the time change was going to come into play," said Seth, who is trooper with the Massachusetts State Police.
Deb Totten, a maternity nurse at Cape Cod Hospital, was stunned by the time twist.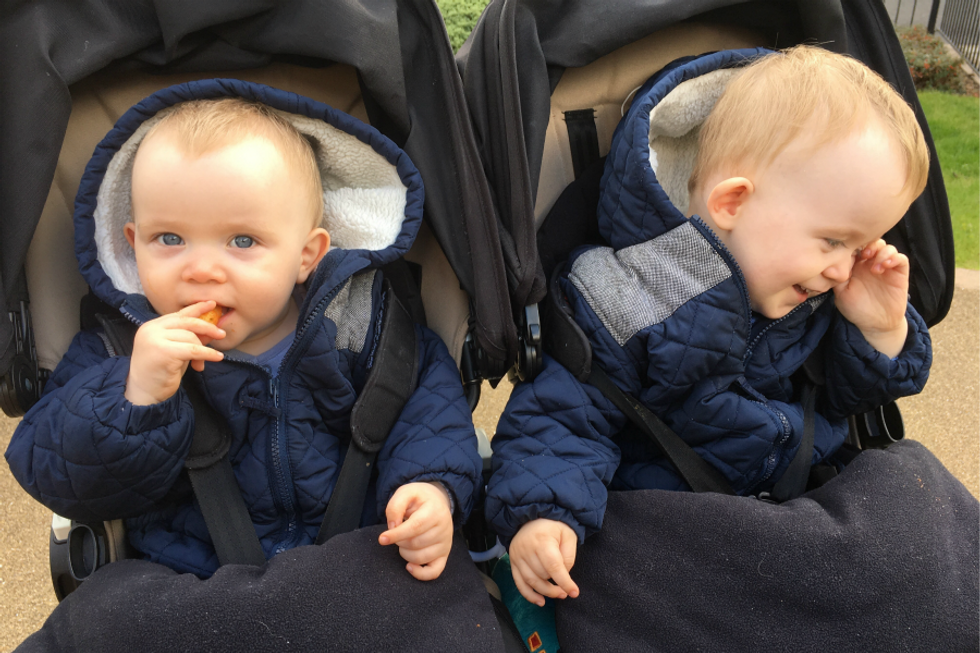 via: Getty
In fact, it was the first time she'd ever seen this happen in more than 40 years of nursing! Needless to say, these twins have a pretty amazing birth story to tell for years to come.