Let's be real and say that a lot of wedding receptions can be, shall we say, kind of template and boring.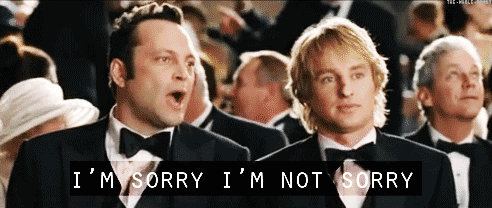 via: GIPHY
While it's great to celebrate the everlasting love of a committed couple, there are only so many bouquets to catch and chicken dances to perform.
Sometimes, you get your choice of food, other times, your left at the mercy of whatever the happy couple has in store for everyone.
However, at one recent wedding, the choice didn't just make guests confused.
As we've seen so many times when amateurs try their hand at public speaking (or writing, in this case), phrasing is everything.
So what had the guests so shocked and up in arms...at first?
But once in a while a reception RSVP comes along to break up the monotony, such as this one from Redditor moxin84 that offers a slightly unconventional meal choice.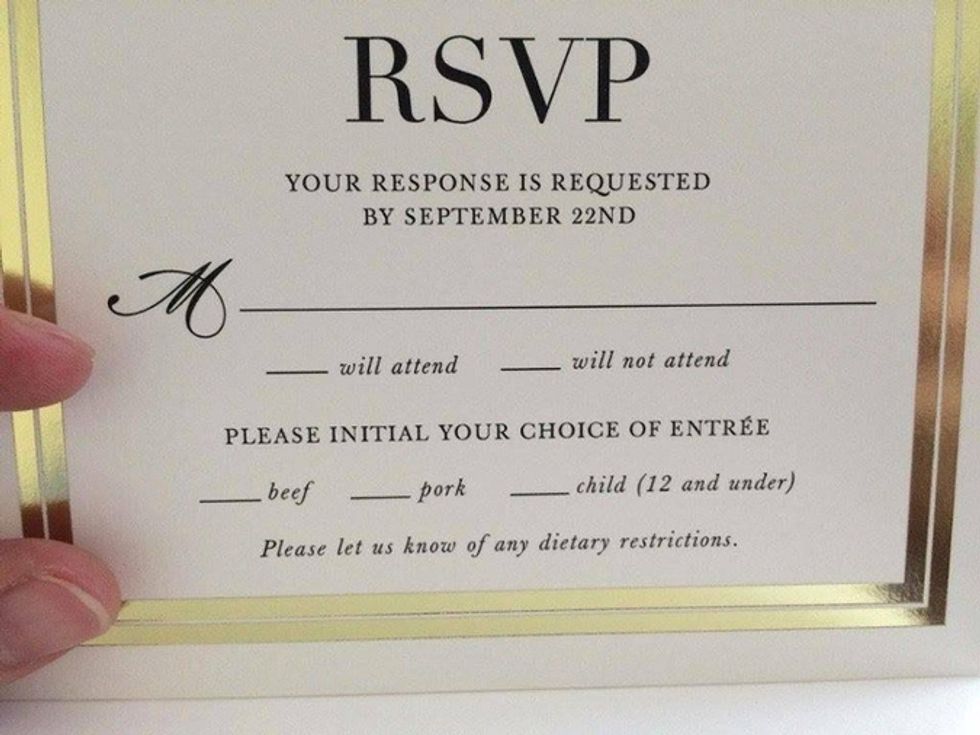 via: Reddit
Even though it's more poor placement on the RSVP than poor choices by the couple, who one would assume are
not 
actually cannibals, it might just be best to leave the kids at home.
Yup. That's...not a normal meal offering at a wedding.
Soylent Green-type scenario. Again, that's NOT the response you want from your guests on a day to celebrate your love, but...here we are.
And naturally, the jokes began flying on Reddit.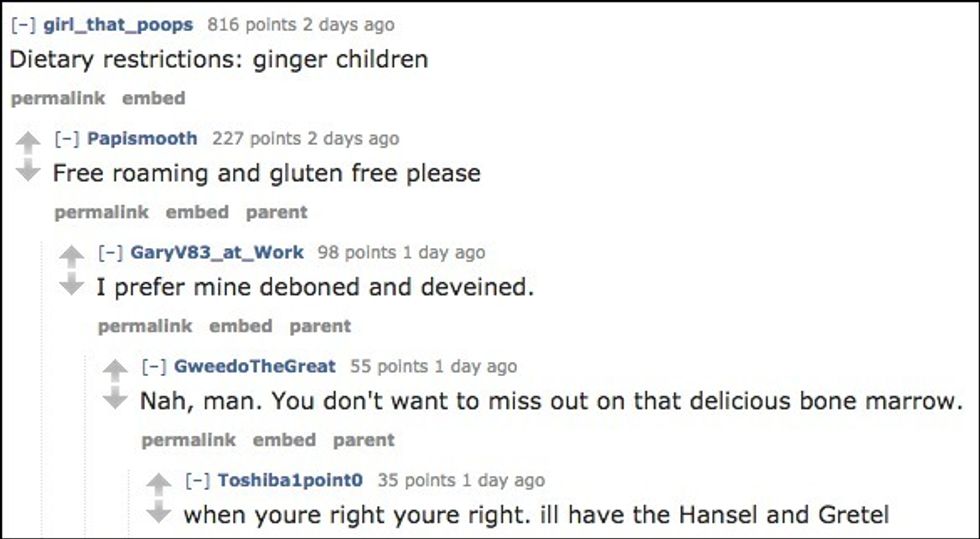 Perhaps some people thought it was a joke.
There are also some other couples who said "I do" to bucking traditional RSVPs.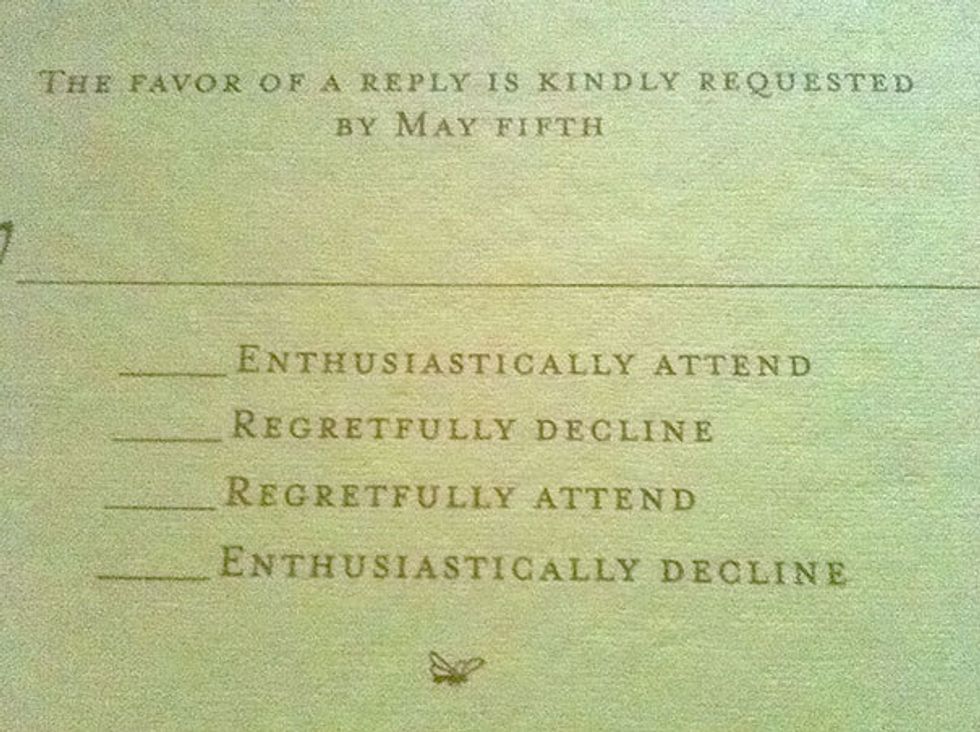 via: Imgur
You'll see that these clever options aren't quite becoming the norm, but are getting more popular and more clever on the next page!
Honesty is the best policy.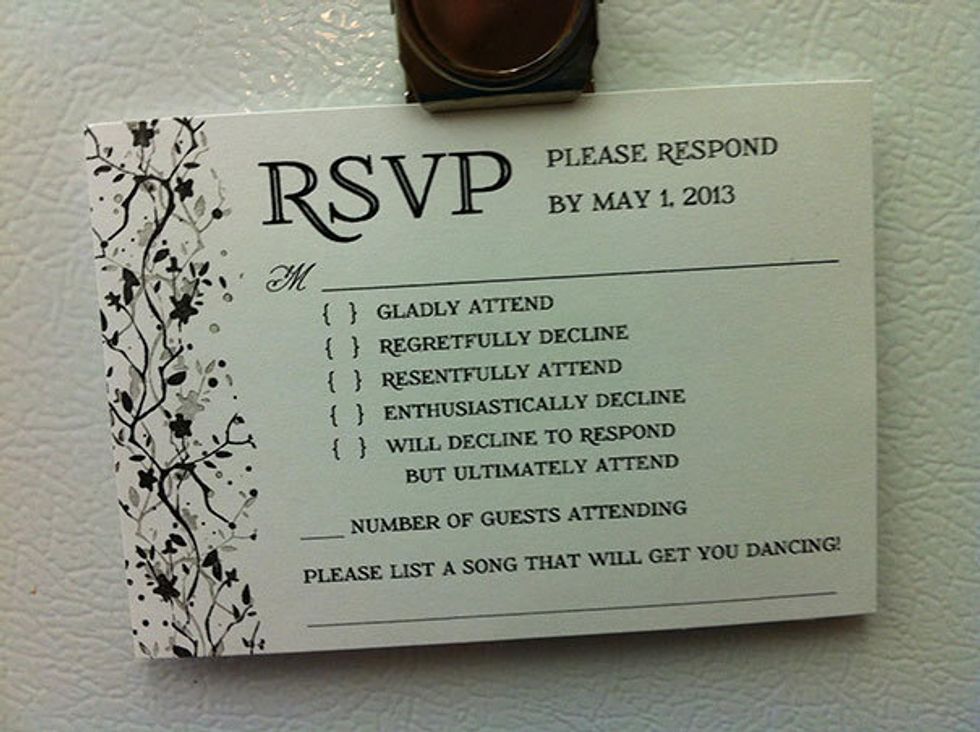 via: Imgur
Anyone who throws a party knows that the undecided (or those too lazy to respond) can cause a great deal of stress.
And finally, the absolute ultimate wedding RSVP.

via: Imgur
That's how it's done, folks.
Ok. That one might require spectacles and a quiet night to get through, but you get the idea.
So, if you're taking notes, at the end of the day perhaps you should just try to get the point across...succinctly.