We've all misdialed a number now and again. Usually, we get a simple "wrong number" message back and move on. But sometimes, the person on the other end is a particularly friendly stranger, or you end up with an invite to a new friend's Thanksgiving dinner! You never know what you're gonna get when you message a wrong number — you might even end up in touch with a celebrity. And you know what? That's exactly what happened to Charlyn Willis when she announced her engagement.
This is Charlyn Willis.
She lives in Savannah, Georgia and recently got engaged to her boyfriend (now fiancé) Dennis Aikens. They are adorable and in love and it's so cute.
This is Sarah Michelle Gellar.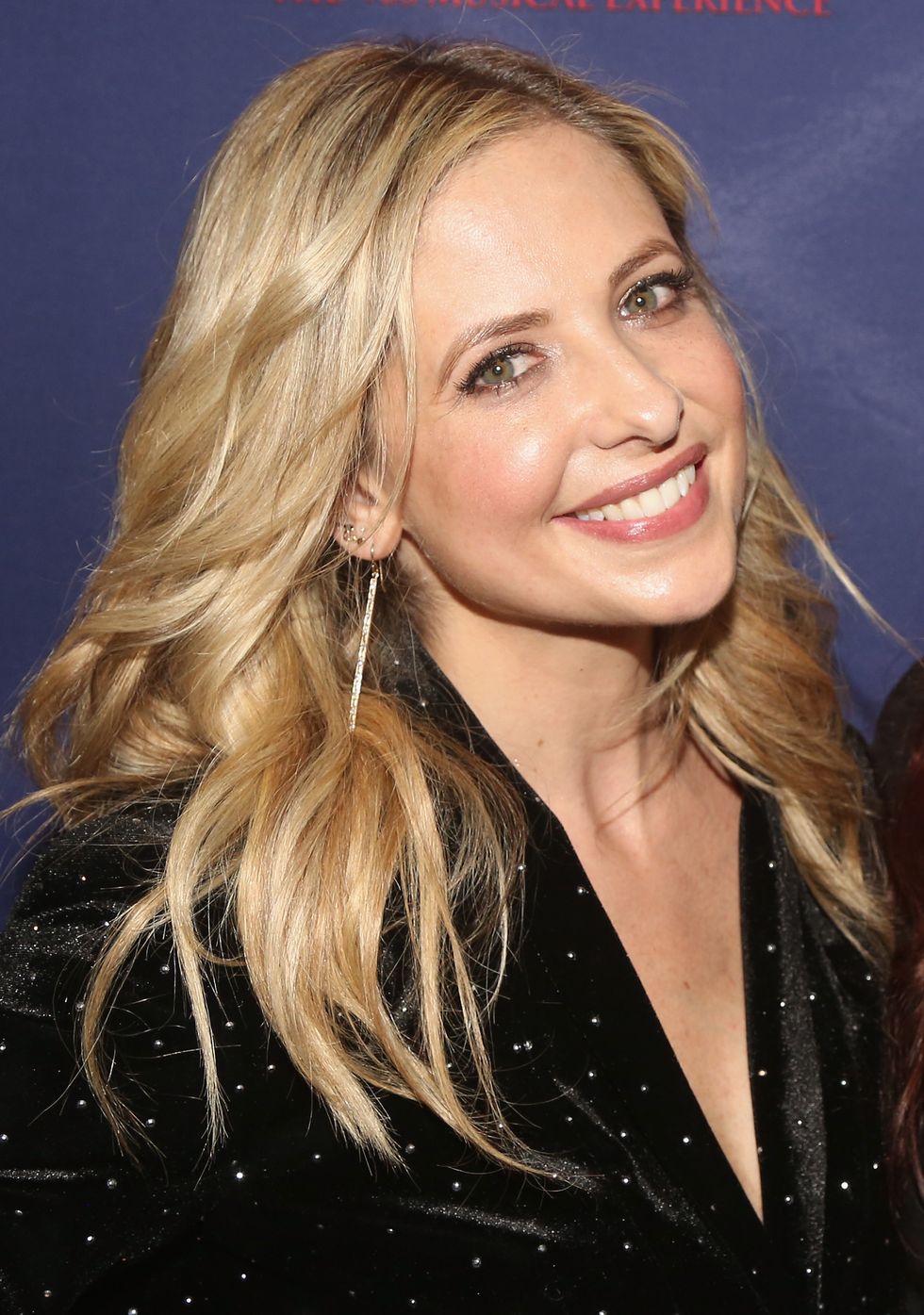 via: Getty Images
You may know her from '90s classics like 
Buffy the Vampire Slayer
, 
Cruel Intentions
, 
I Know What You Did Last Summer
, and from being generally awesome and amazing all the time.
Charlyn Willis and Sarah Michelle Gellar don't know each other, but their paths just crossed in a magical way.
They bumped into each other over text message when Charlyn tried to share the exciting news of her engagement with her sister. Charlyn accidentally texted a wrong number instead of her sister's.
And no joke, that number belonged to the one and only Sarah Michelle Gellar.
How insane is that?! Far from being someone who just answers "Wrong number" and moves on, Sarah Michelle Gellar did the sweetest thing when she received Willis' message.
What was she going to do, not craft a lovely and hilarious response to a woman who just got proposed to?
That's simply not the Sarah Michelle Gellar way. Instead, she posted the picture that Willis had sent along with a heartfelt message congratulating the newly-engaged woman...
Gellar posted this on her official Facebook page:
"This is #CharlynWillis," she wrote. "She got engaged yesterday, and meant to text her sister, but in all the excitement, got me instead. Her sister didn't respond, but I did. So please help me say congrats, to Charlyn. (And her fiancé whose name I don't know) #congratulations" We would expect nothing less from the queen of slaying vampires and also the queen of being utterly charming.
Obviously, people loved the story!
Gellar's post with the picture of Willis got more than 13,000 likes and almost 700 comments. It's just a wholesome lovely story and we all really need one of those right now. Wouldn't you agree?
Willis commented on Gellar's post and expressed her gratitude:
Getting engaged is already such a momentous life event! To have it accidentally shared with Sarah Michelle Gellar, well, who could ask for anything more? We're definitely staying tuned to see if she, Freddie Prinze Jr., and their kids show up to the wedding.
Willis' fiancé Dennis also commented on the photo shared by Gellar.
He was clearly blown away by all the positive messages congratulating the couple. P.S. That comment he made saying nothing about their relationship has been normal... We want to know details!
These two seem like they're so in love, and we just love love, especially when Sarah Michelle Gellar gets involved.
The sad postscript of this story is that Willis' sister still doesn't know her sister's engaged... JK JK! We're sure the message eventually made it to her.