Although most of us would like to be in control of everything in our lives, the truth of the matter is that, most of the time, we aren't. However, Gina Lopez, a 35-year-old from New Jersey, realized she could have a hand in deciding when to have kids — instead of letting her body decide for her.
So she froze her eggs. And then did an incredible photoshoot to celebrate the journey of the decision, which she chronicled through social media updates. By being so transparent about the process and her choice, Lopez hopes to provide a safe space for women to discuss what can sometimes feel like a taboo subject.
Lopez had considered freezing her eggs for years.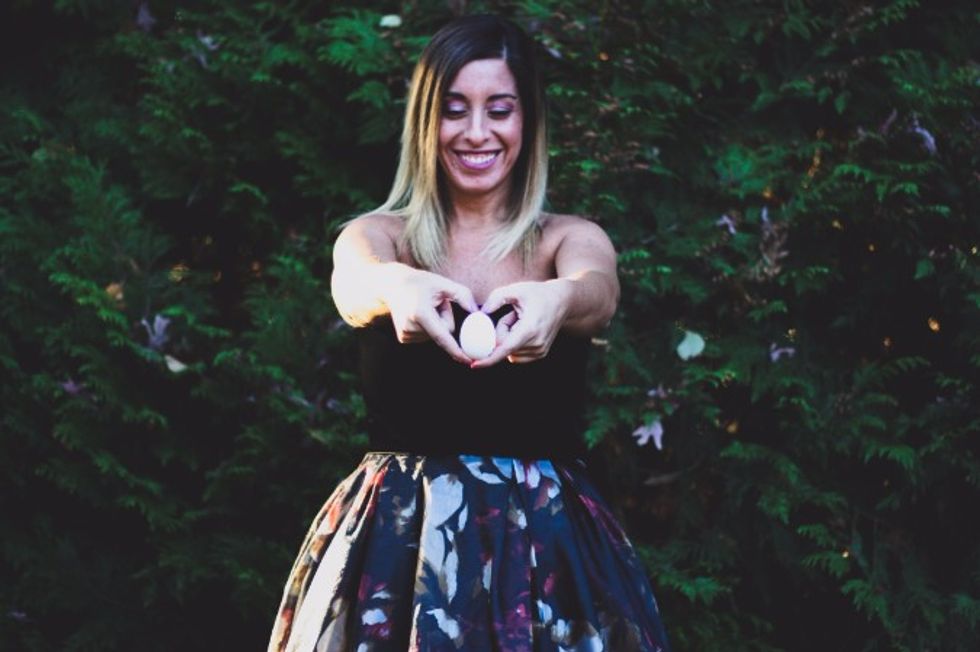 "I personally am not sure at this time if I want to have kids, but there is a possibility that I might. What I am sure of is that I wanted to the choice to be mine and not my body's," Lopez told 22 Words. The idea to freeze eggs also after friends encouraged Lopez to explore that as an option — a few in their forties shared that they wished they'd frozen their eggs when they were younger.
At first, Lopez was apprehensive.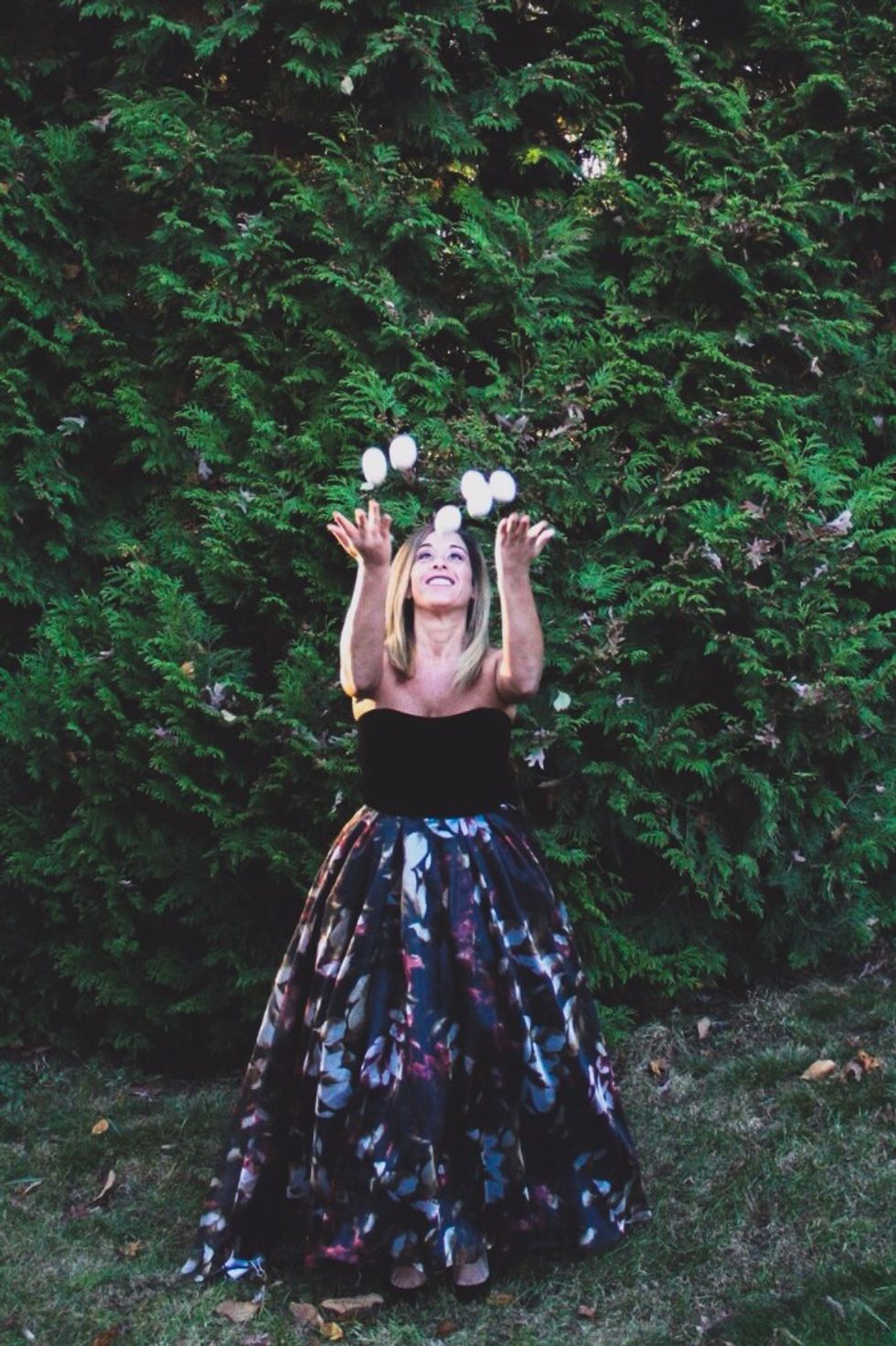 But after starting the process, she soon connected with others through her doctor's fertility support group. The overwhelming response of women who wished they had frozen their eggs earlier on solidified Lopez's choice. She realized it was the right one for her.
Lopez began to update her Facebook throughout the process, wanting to strip away the taboo surrounding fertility and the notion of when women are "supposed" to start having children.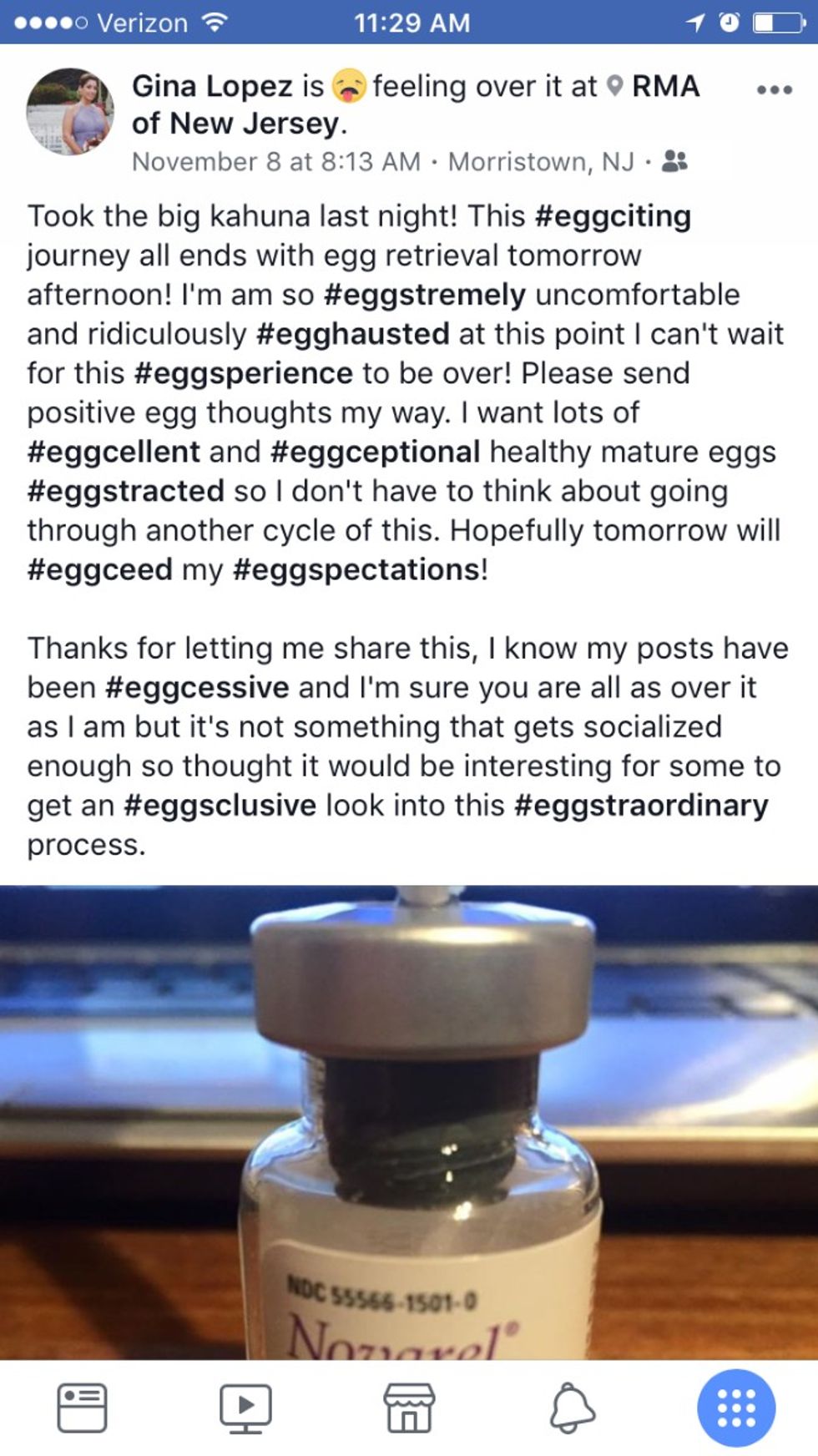 The outpouring of questions and support from people was something that Lopez didn't expect. "What I learned is that I had a lot more friends who had their own struggles with fertility, offering me support and advice," Lopez says. "I had a few friends coming to me, telling me they have thought about this for themselves and my candidness allowed them to ask me all types of questions about the process, so they can make a more informed decision to follow through. And I had so many people come out and say, 'Wow, I never really thought about this, but maybe I should.'"
She wanted to celebrate the process and decided to have her brother take professional photos of her following the retrieval of the eggs.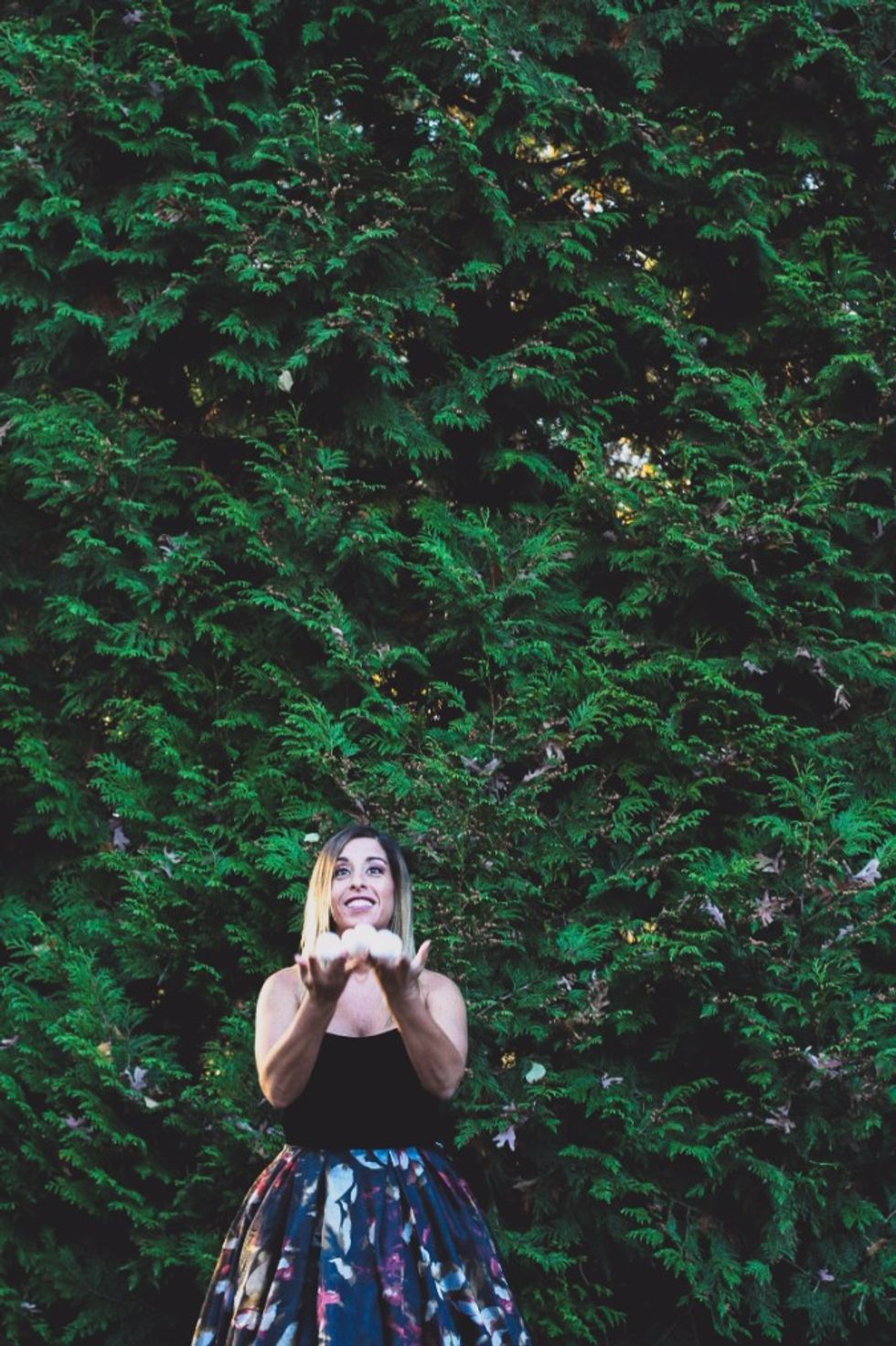 Lopez wanted to celebrate not only pushing herself outside of her comfort zone, but also the fact that she felt brave, empowered, and smart following the procedure. Her humor also shines through the photos, and in doing so takes away any awkwardness people might feel when it comes to discussing something so private out in the open.
Lopez's main goal throughout all of this has remained the same: to get women talking.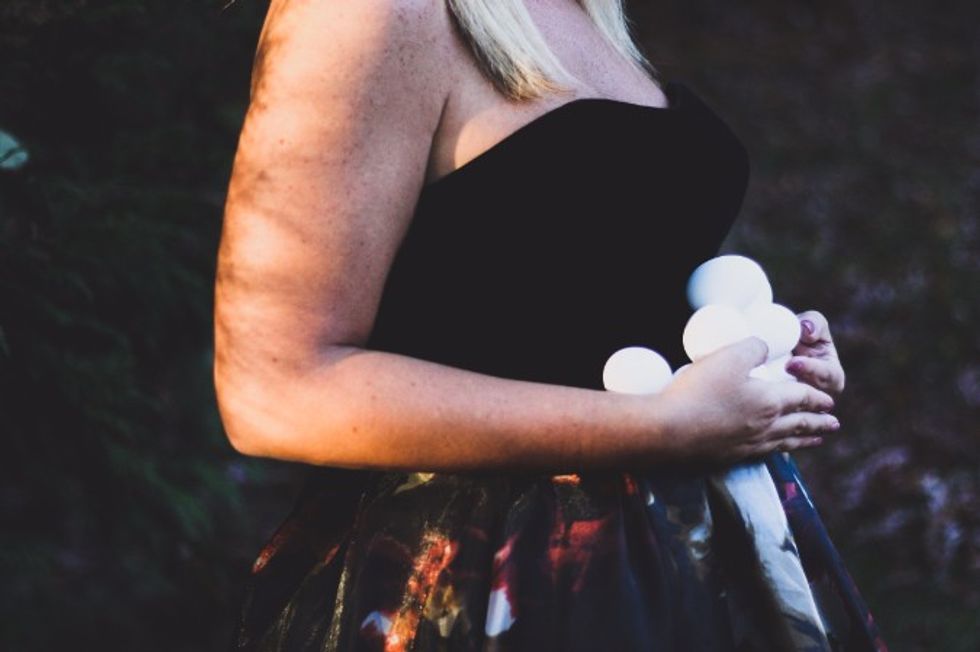 As women, we're constantly told by society what we can and can't talk about. We're judged, we're pitted against one another — the list goes on and on. By sharing her journey and decision to freeze her eggs and by actively sparking conversation about it, Lopez is kicking down those doors and barriers that say we can't. "I know to an outsider [the photos and posts] may seem silly, but to me the main goal was to always get women to talk to about it," she says. "It may not be an option for everyone, but how do you know that if you don't stop for a minute and think? I know through my conversations already, that for some friends, I potentially may have made a small difference in their own decisions. I'd love to see other women get the same out of these photos."