PMS is a special kind of hell that you wouldn't even wish on your worst enemy. (Well, maybe...) But one fitness Instagrammer has taken a different look at that hated time of the month.
This is Malin Oloffson, a twenty-seven-year-old Swedish anorexia survivor and body positivity advocate.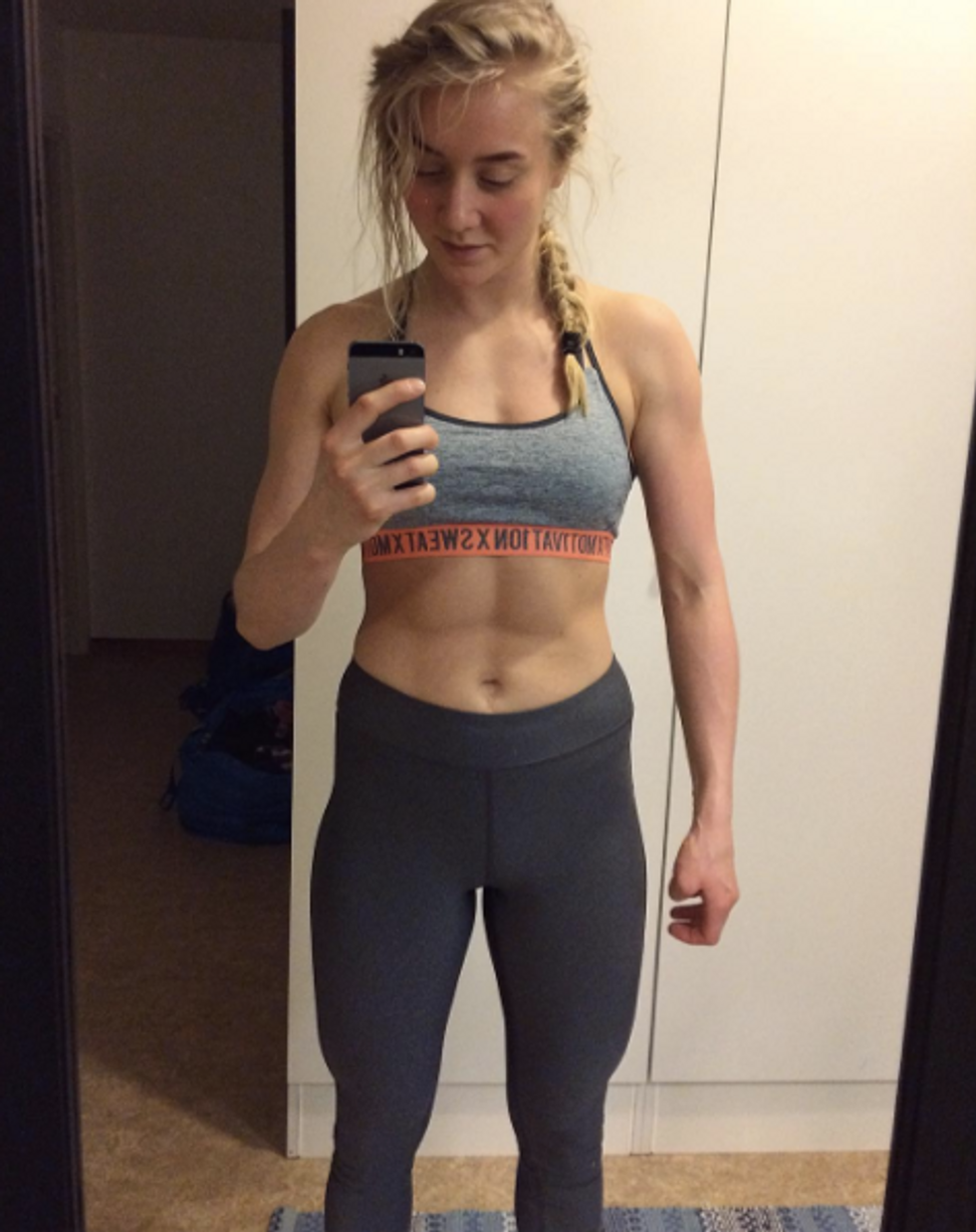 via: Instagram
Malin has fought a 15-year battle against anorexia, but as you can see she is currently kicking its butt.
She has turned her struggles into a positive message, and she is a major body positive advocate on Instagram.
However, like many women, Malin suffers from major PMS.
She decided to get real about it and show her followers exactly how bloated she can get, and reassure them that it's normal and they're not alone.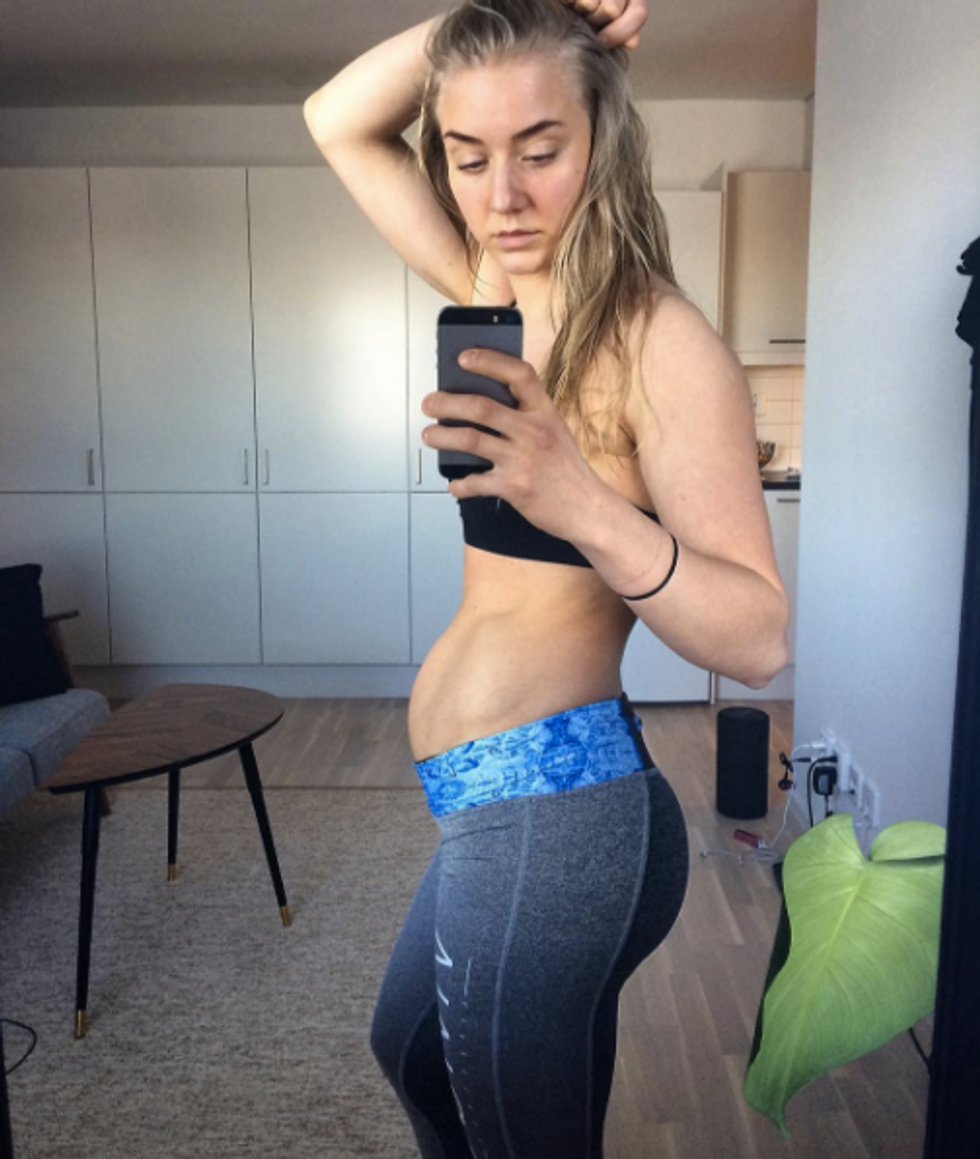 via: Instagram
Take a look at her inspiring message...
Her caption, which assures them it's nothing to be ashamed of, reads:



Her message clearly struck a chord, as people were quick to leave comments thanking her for her honesty.
One of Malin's main goals is to inspire other women to love themselves the same, even when it's hard.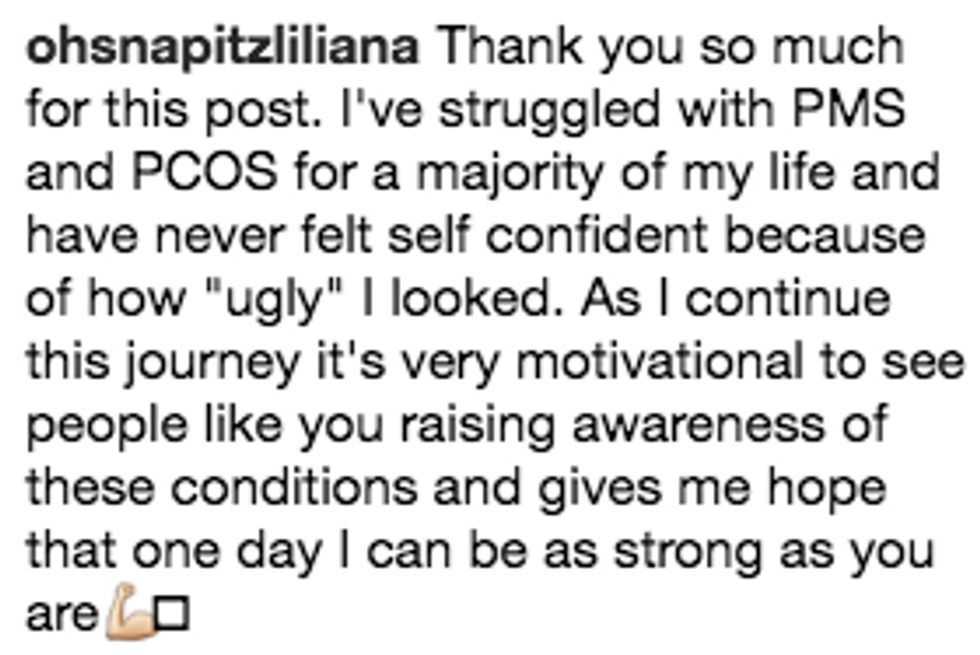 And judging by a lot of the comments, she's done exactly that.

And to this day, Malin continues to use her Instagram account to promote these issues and to help keep women body positive.
She takes a very raw and real approach to her photos and captions.
She lets other women know that it's okay to feel crappy, but that you are worth so much more than that.
When you're in the middle of it, it's hard to remember that it's a temporary thing and that other people experience it, too.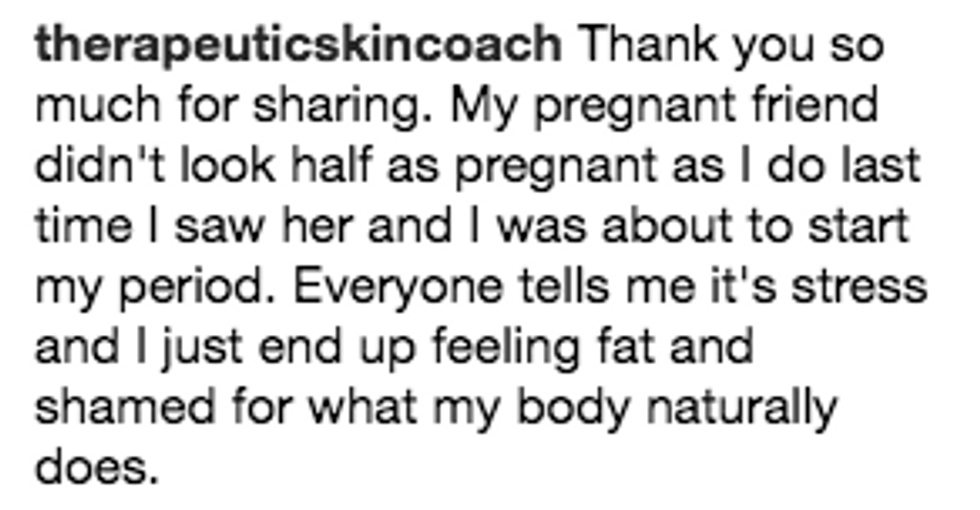 But go ahead and celebrate the fact your body is working, and if that requires a little extra chocolate for a week, more power to you.

You deserve it.