Most of us have been stuck in a bad relationship at one point or another in our lives, but rarely one so long as this one. And wait until you see what she's done on her own...
For years, Charlotte Guttenberg was married to a controlling husband who expected her to follow a certain set of rules, many of which limited her individuality.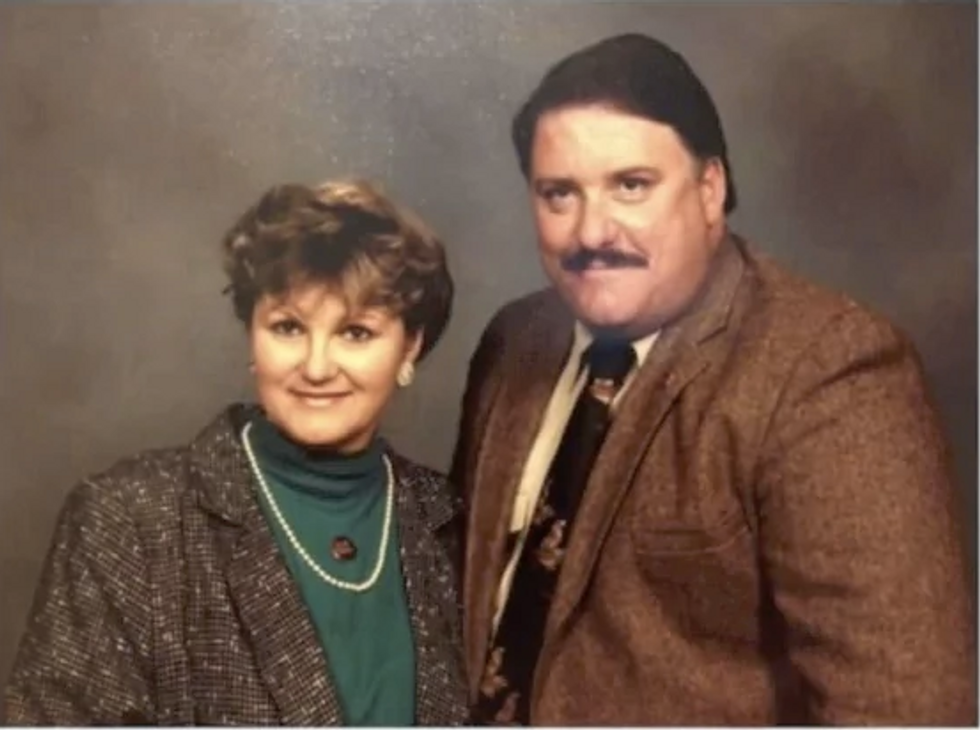 via: YouTube
When he passed away in 2001, however, she found herself on her own and free to make her own choices.
Fast forward to 2006 and Charlotte's 58th birthday when she decided to do something she had always wanted to do — get a tattoo.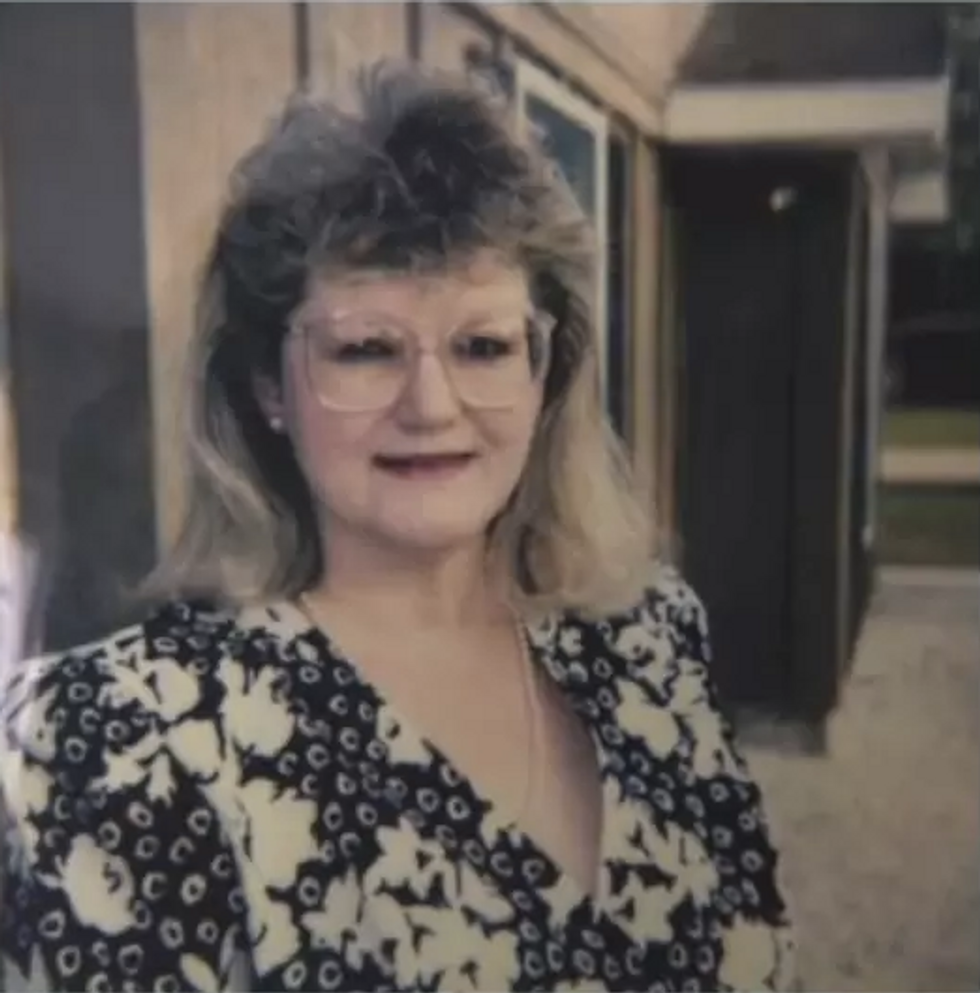 via: YouTube
The only person who objected to her new ink was her mother, who thought she had become "a child of the devil," (although technically that would make her mom the devil, but details...).
So she started out with a butterfly on her chest, but she didn't stop there.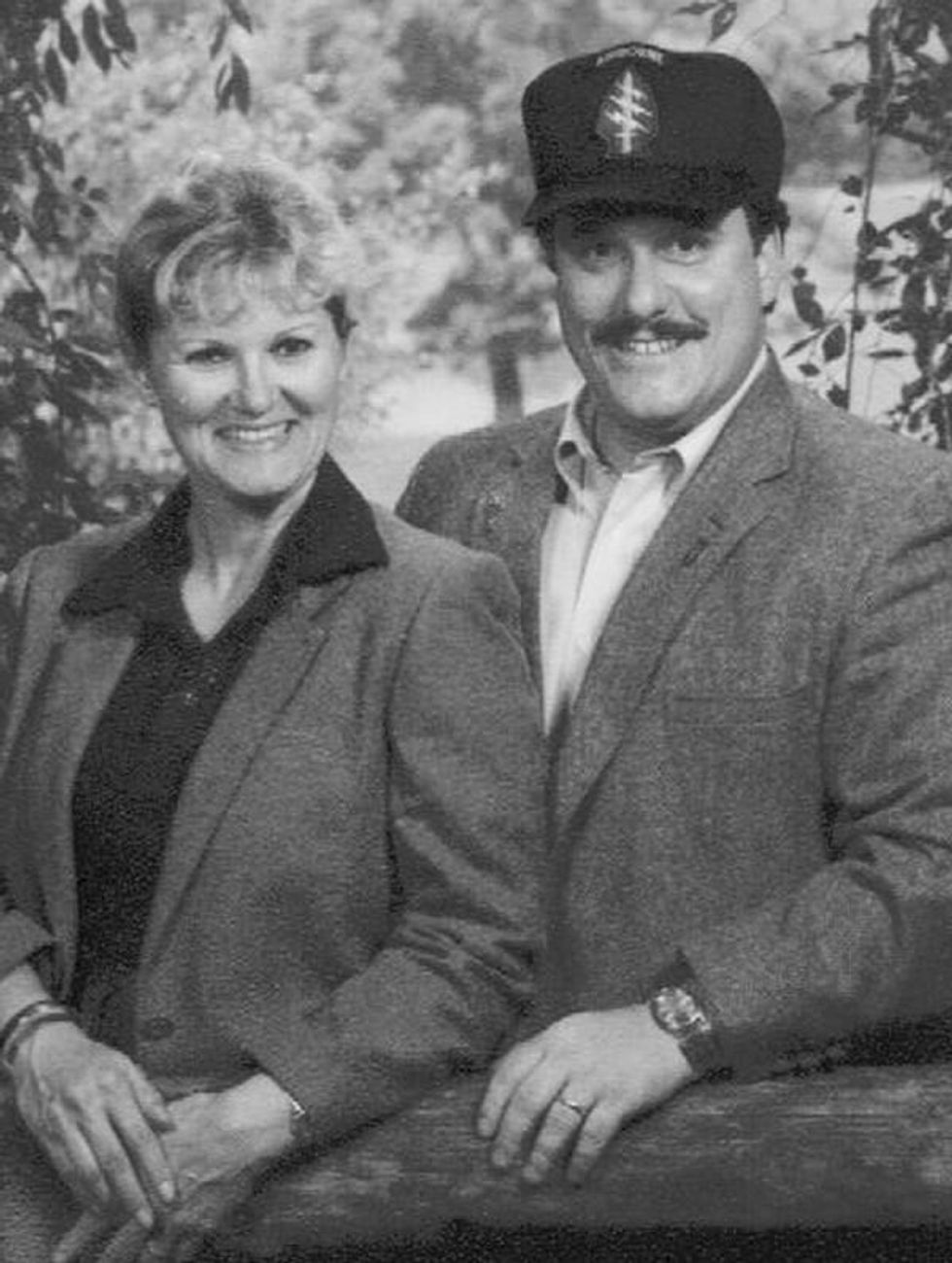 Over the next 10 years, Charlotte would spend an estimated 1,000 hours getting tattoo work done on her body.
Does anyone else wish she was their grandma?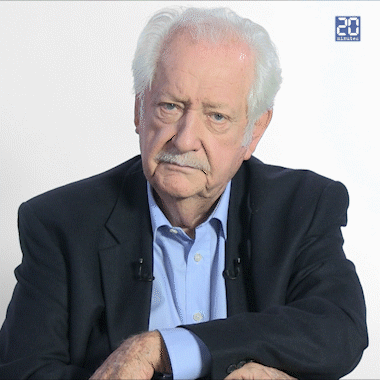 via: GIPHY
Or is it just me?
One of her inspirations was former World Record holder Isobel Varley, who was the most tattooed female senior citizen until her death in 2015.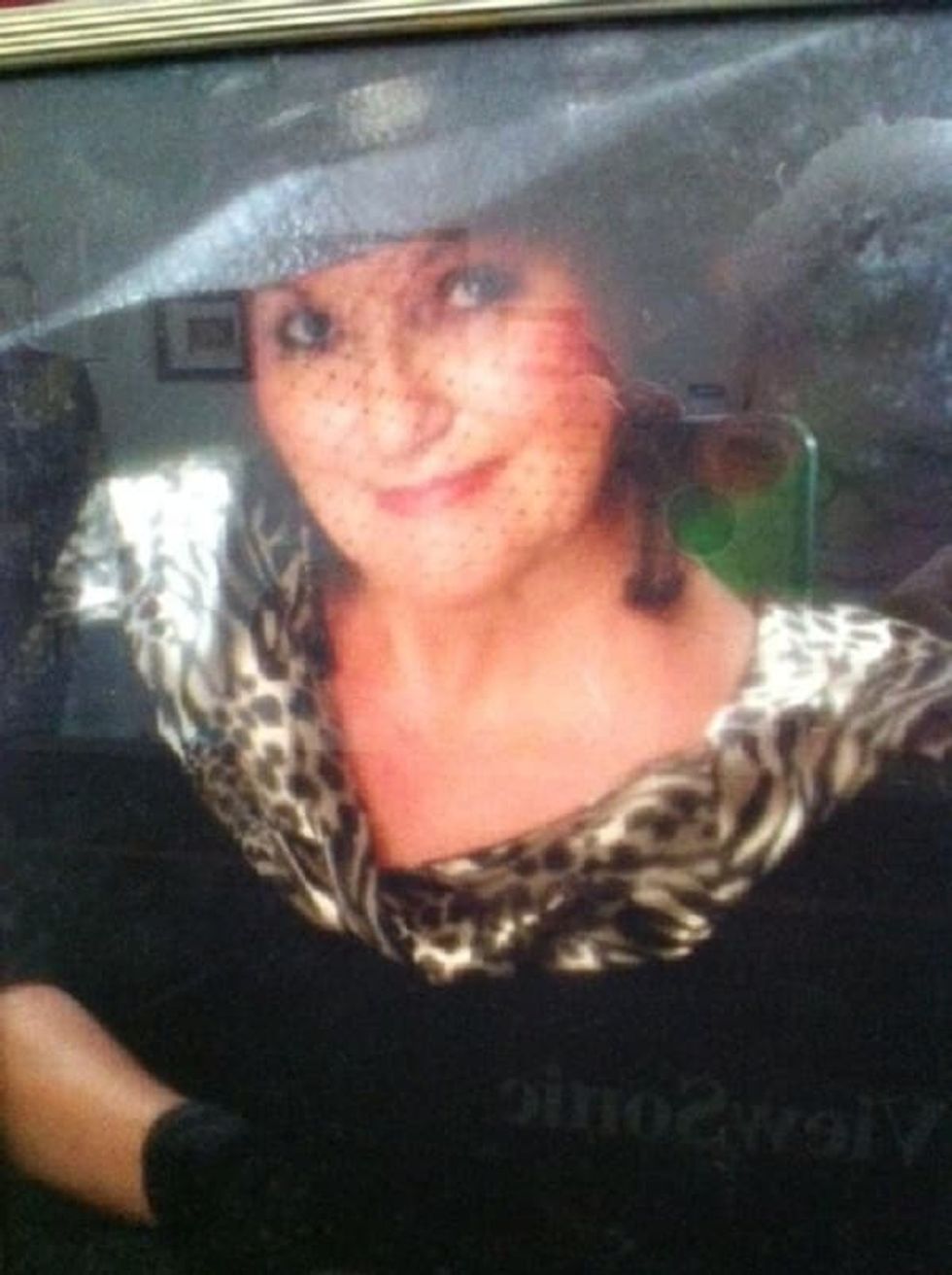 via: Facebook
After hearing that she had passed, Charlotte was determined to become an ambassador for the tattoo community. Wait until you see what she looks like now.
She's definitely achieved her goal of becoming an ambassador for the tattoo community.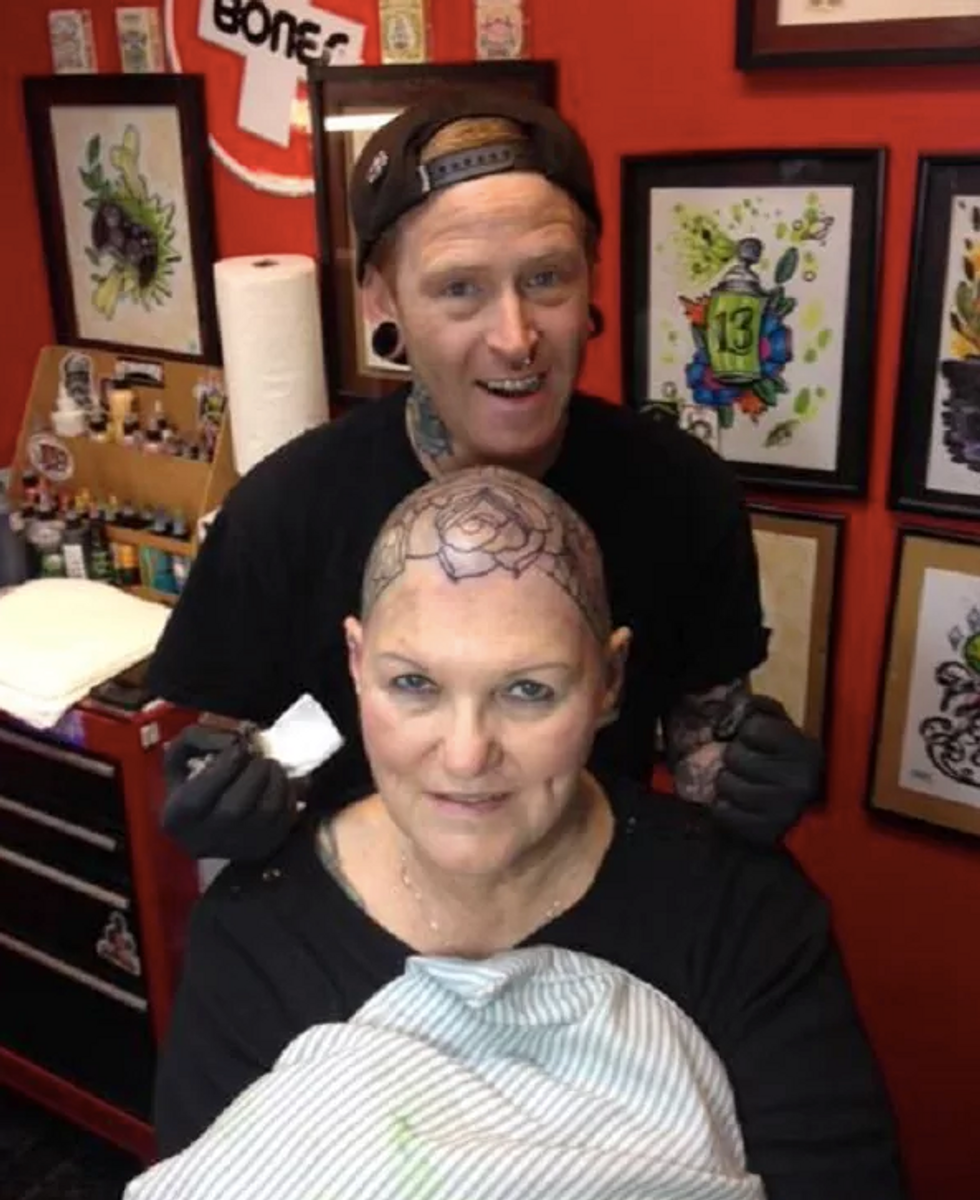 via: Facebook
Pretty badass, right?
Today, at the age of 67, an impressive 91% of Charlotte's body is tattooed.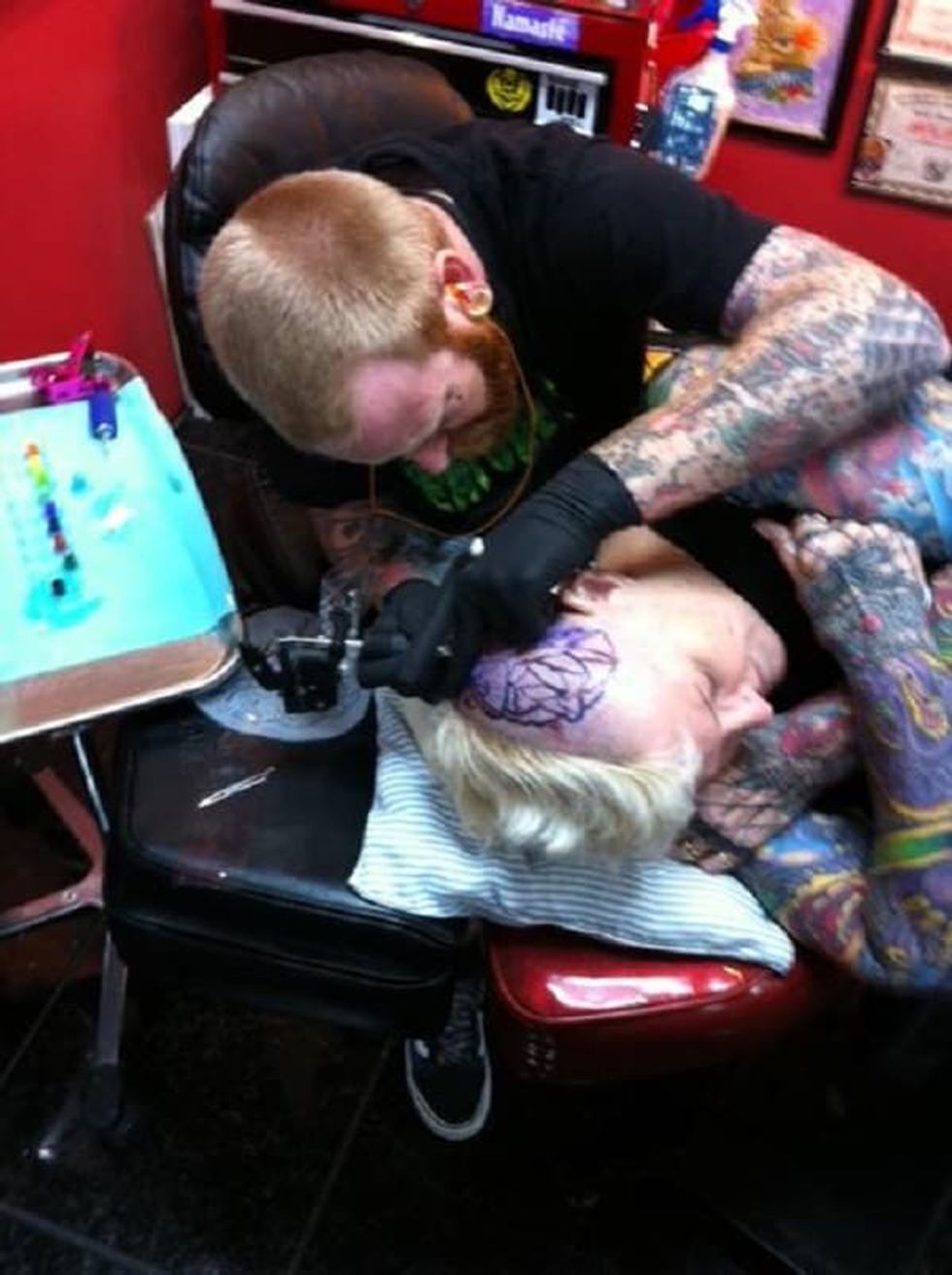 via: Facebook
That huge amount of tattoos has earned her the new Guinness World Record for the most tattooed female senior citizen.
"I consider myself a walking art gallery," she said.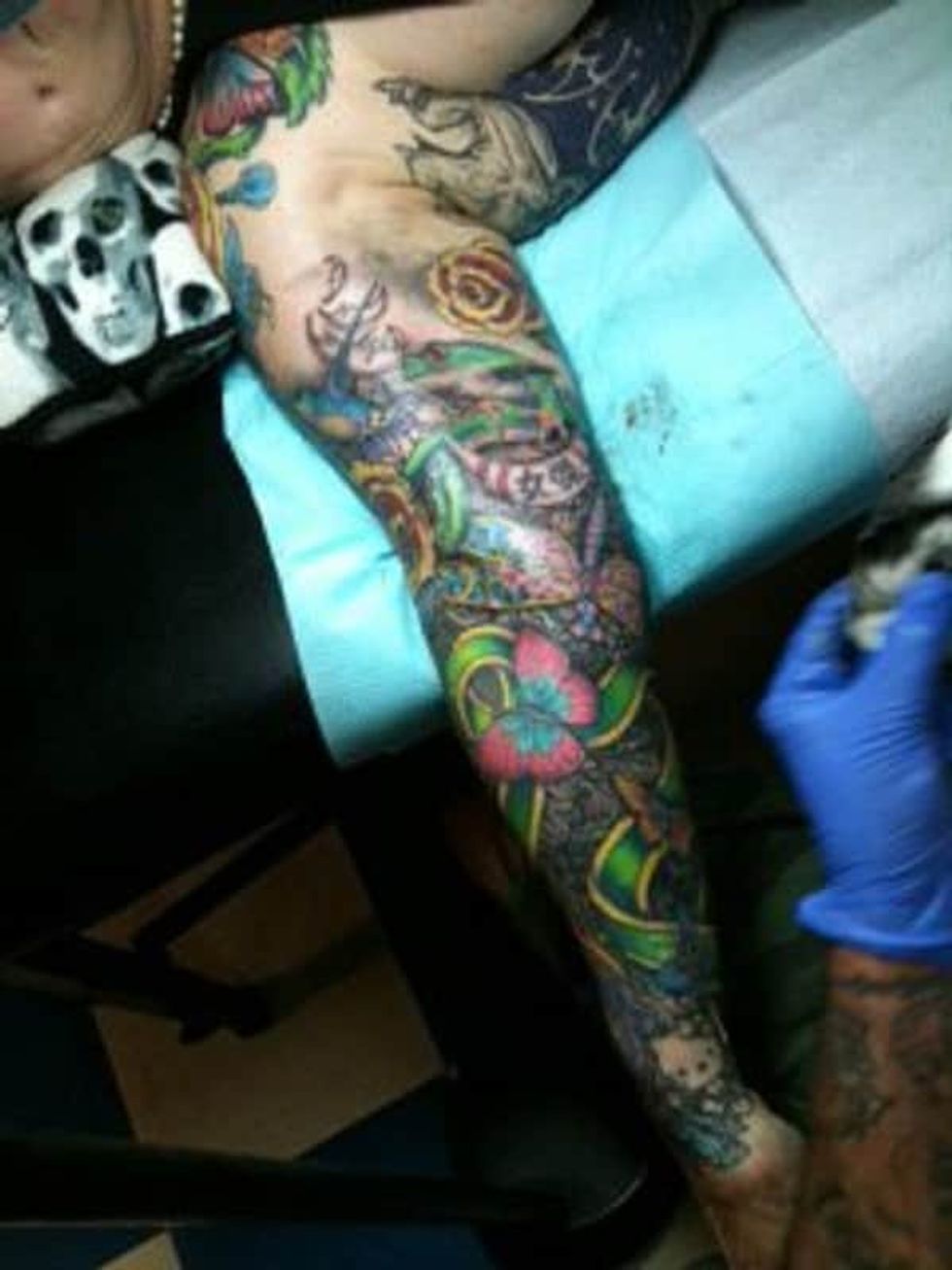 via: Facebook
"Every tattoo I have has a meaning to me. They are all basically one theme — they all flow into a story."
She said her favorite tattoo is probably the first one she got.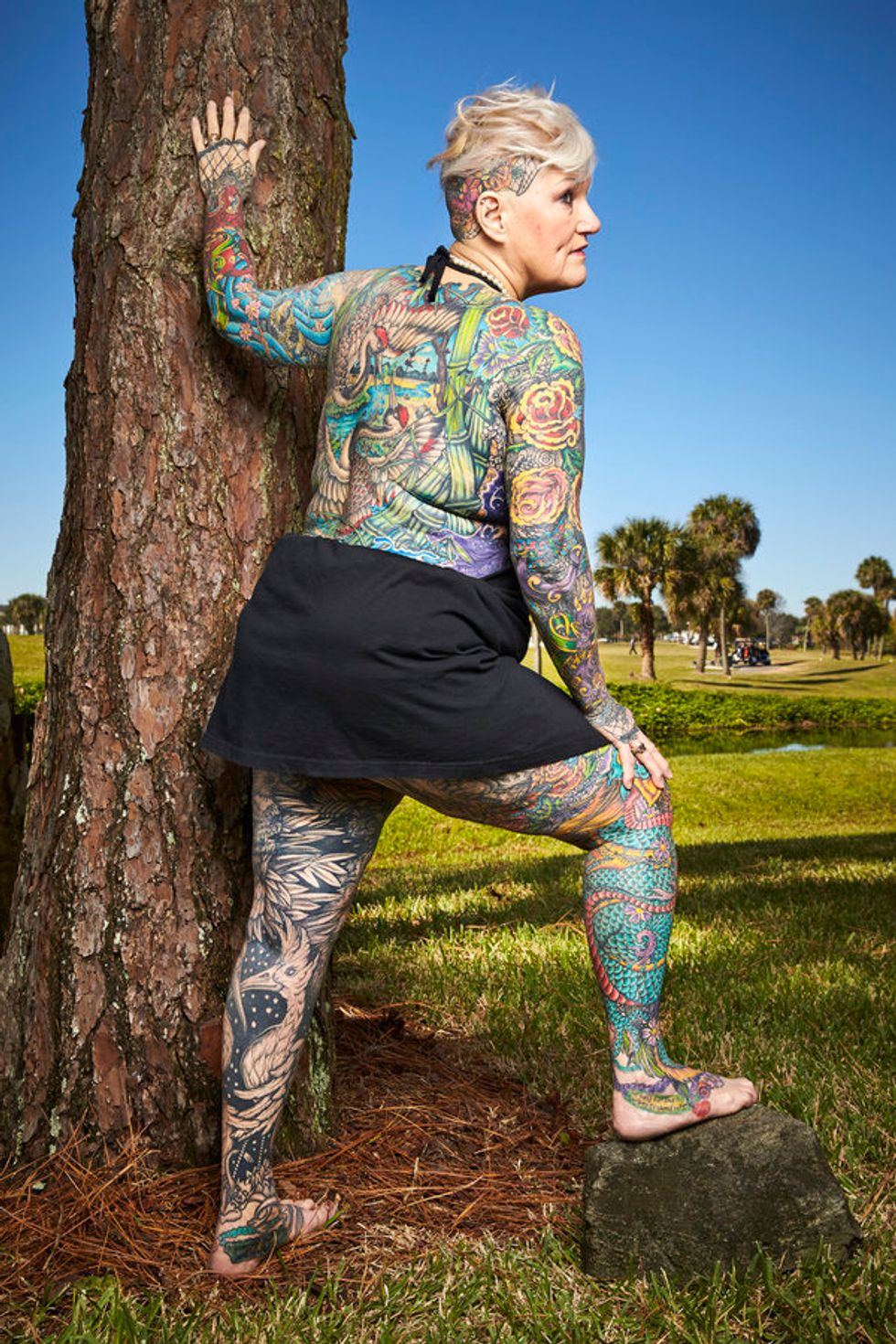 The butterfly tattoo that started this whole thing.
And along with a World Record, Charlotte's decision to embrace the tattoo world also introduced her to a new life partner: 75-year-old retired self-defense trainer Charles "Chuck" Helmke, whom she met in a tattoo parlor.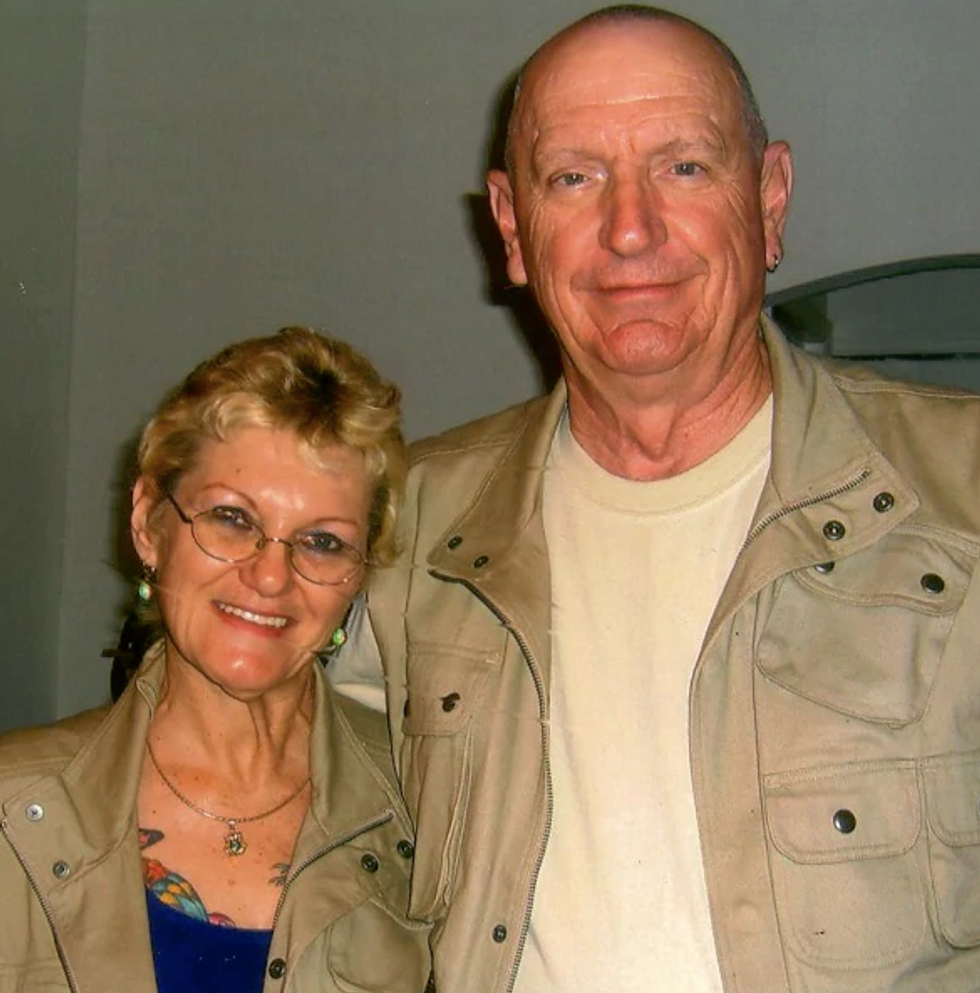 via: Facebook
Guess what? He also holds a Guinness World Record.
More than 93% of Chuck's body covered in tattoos.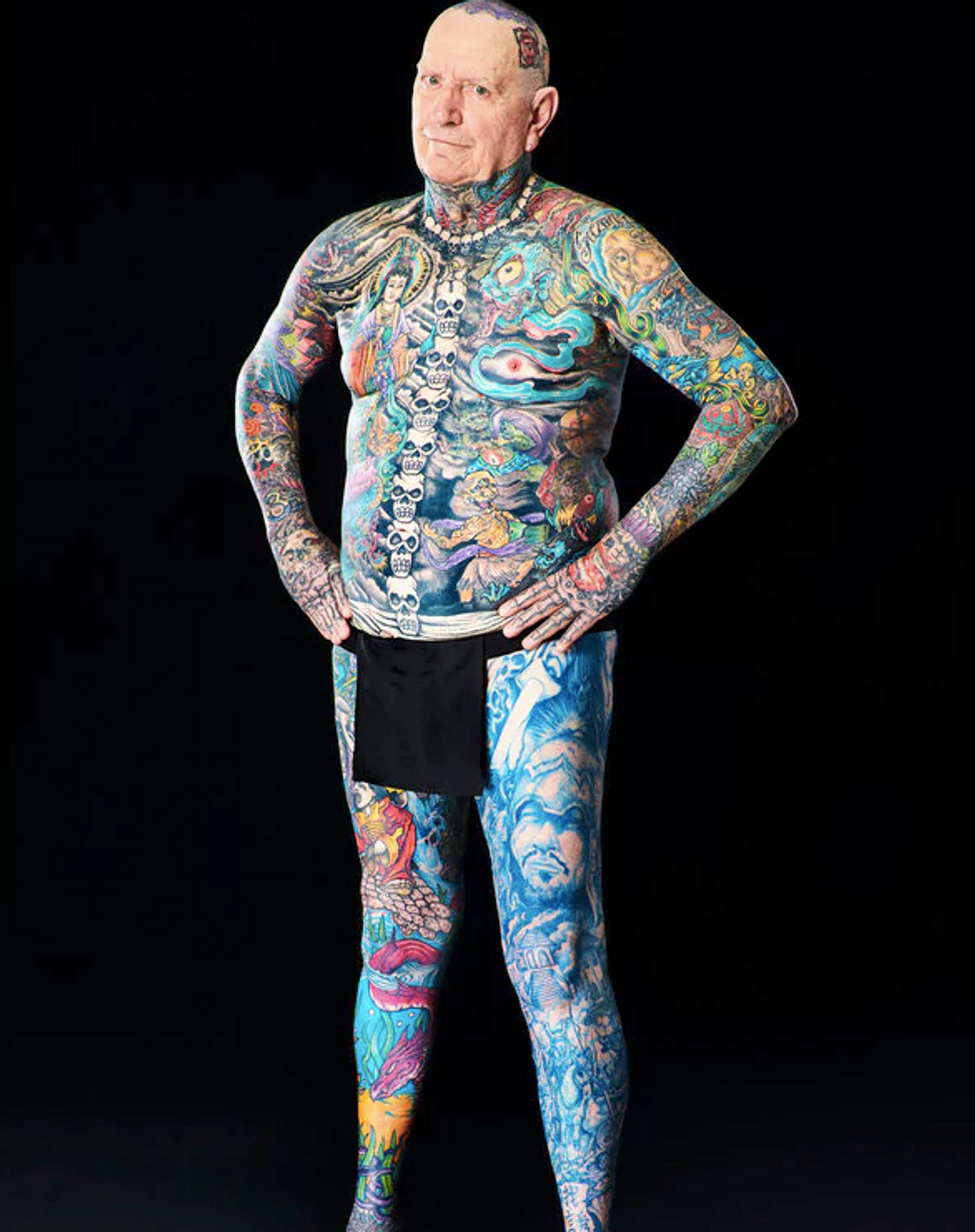 via: Huffington Post
And with those gaudy stats, Chuck is the world's most tattooed male senior citizen.
Charlotte hopes that her status as the world's most tattooed female senior citizen will help break down barriers between the tattooed and non-tattooed communities.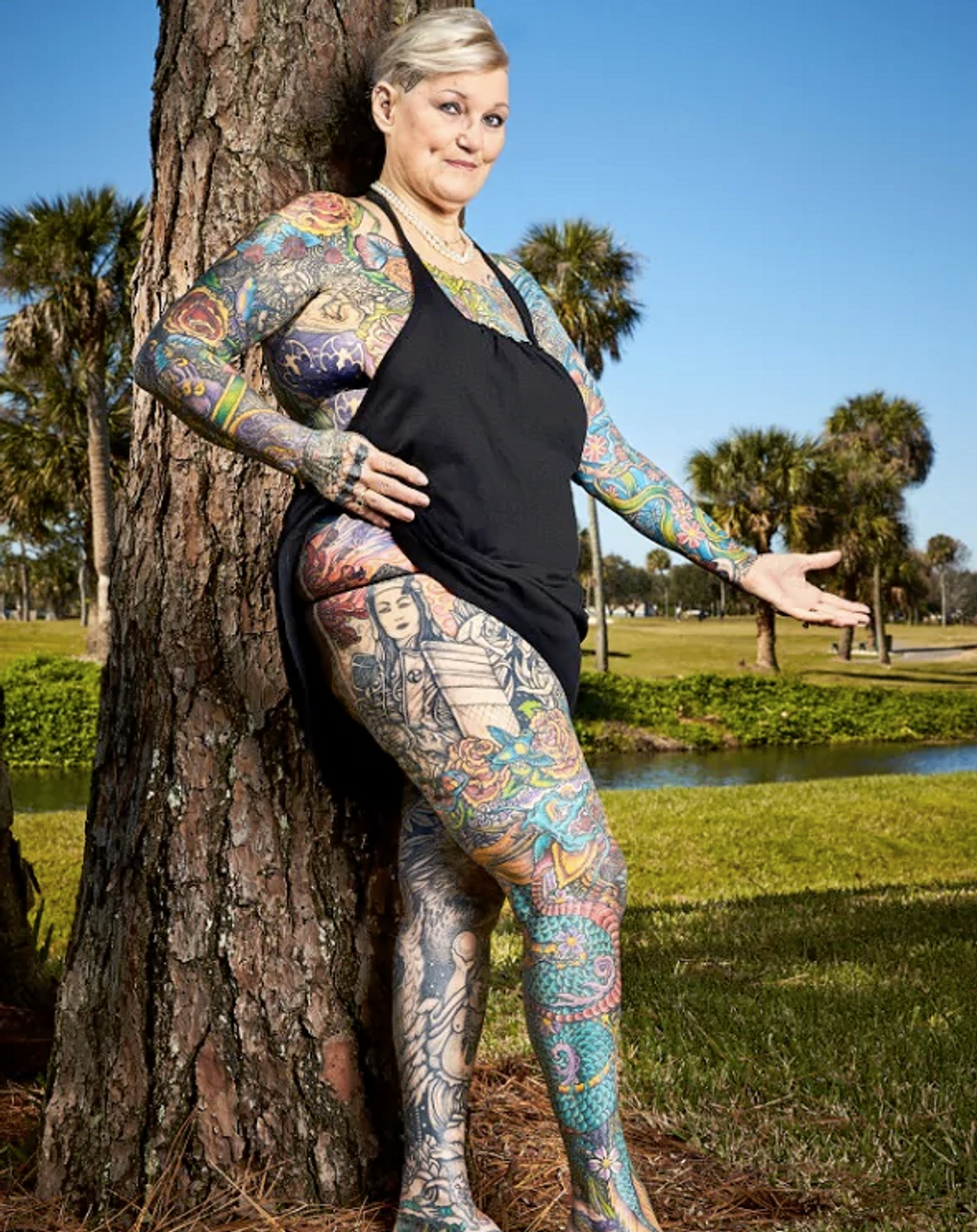 via: Huffington Post
"I feel honored," she said. "This is just a wonderful thing."
When asked about their relationship, Chuck had the cutest response.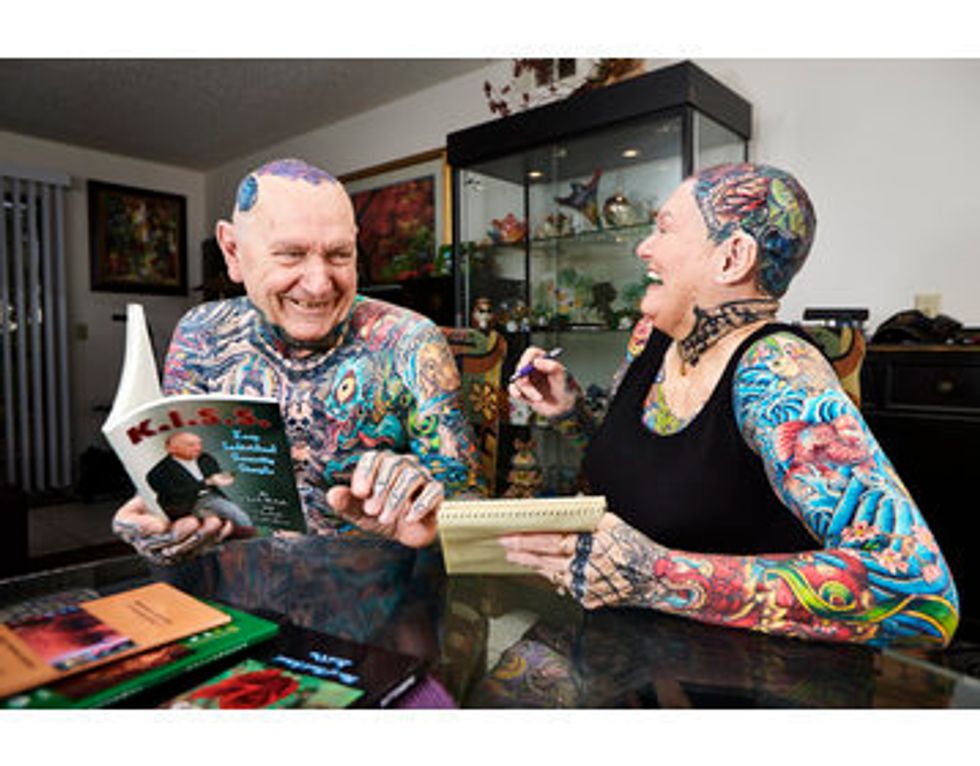 "There is nothing to compare to this. I'd only been married to my wife five years when she died and I thought that was the end of it. Then this woman walked into my life and I feel so fortunate to have been loved by two such extraordinary women." We aren't crying, you're crying.
The phrase "relationship goals" gets thrown around a lot these days.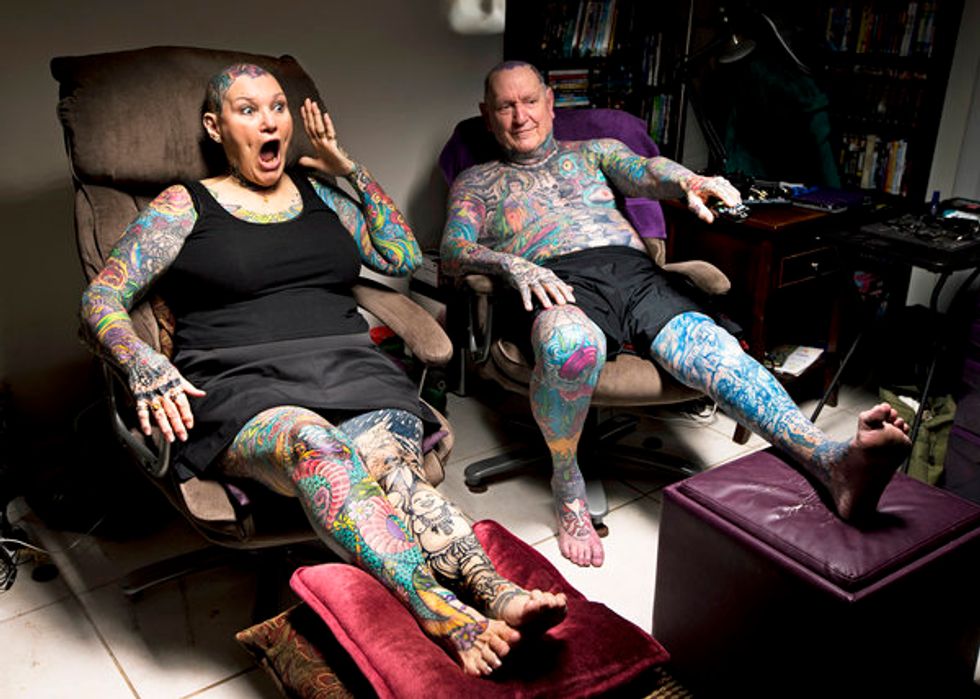 But Charlotte and Chuck are definitely that. Hopefully, someday we'll all find our Chuck.
According to Chuck, an individual's age should never stop them from trying new things.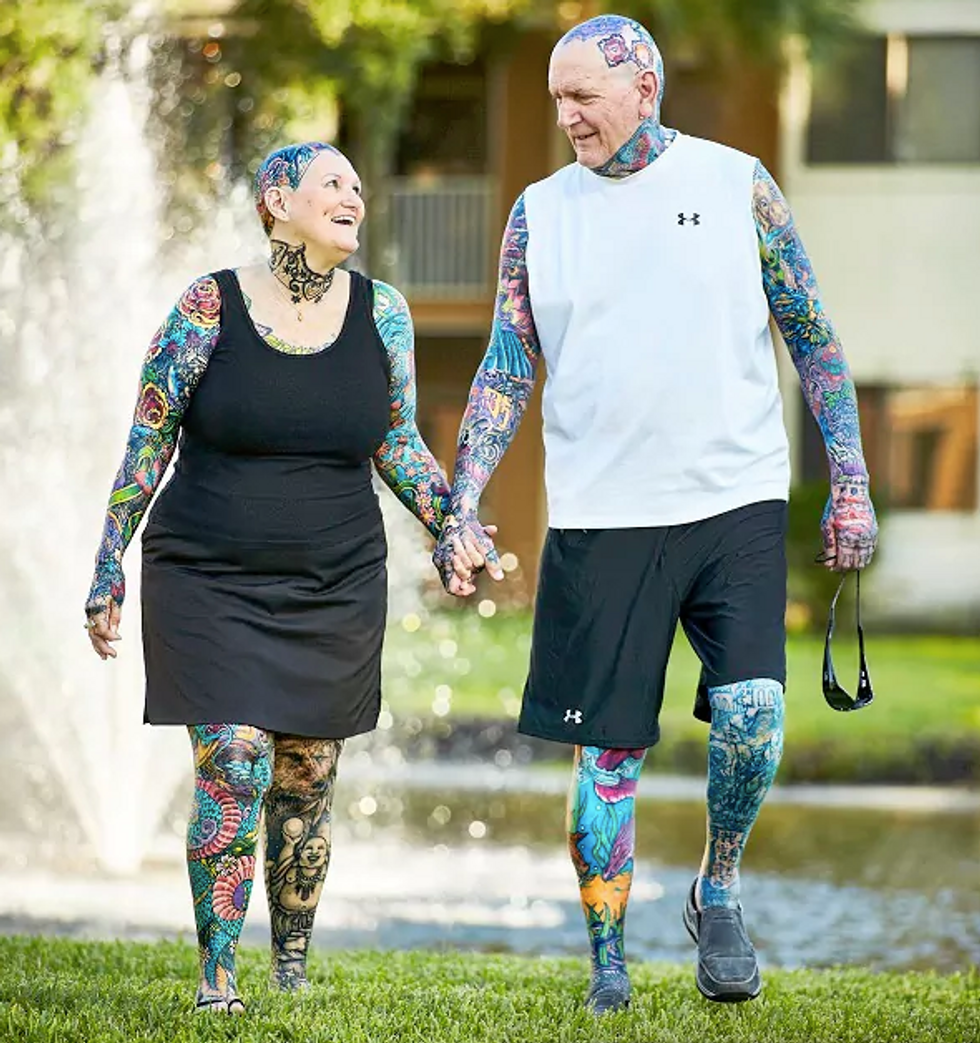 via: Huffington Post
"You can't rest on your laurels," he said. "You have to keep everything fresh. You have to keep doing new things. Otherwise, you'll just be sitting in a rocking chair in an apartment somewhere doing nothing. And that's not living." You can write those words down in ink.