The best part of an epic prank is the reaction, and Kayla Eby wins the Internet today for the prank that she pulled on her husband, in part because of his reaction.
She posted the entire lengthy conversation on Facebook, so without further ado, enjoy.
(Warning: There is some language.)
Sound logic, kind of?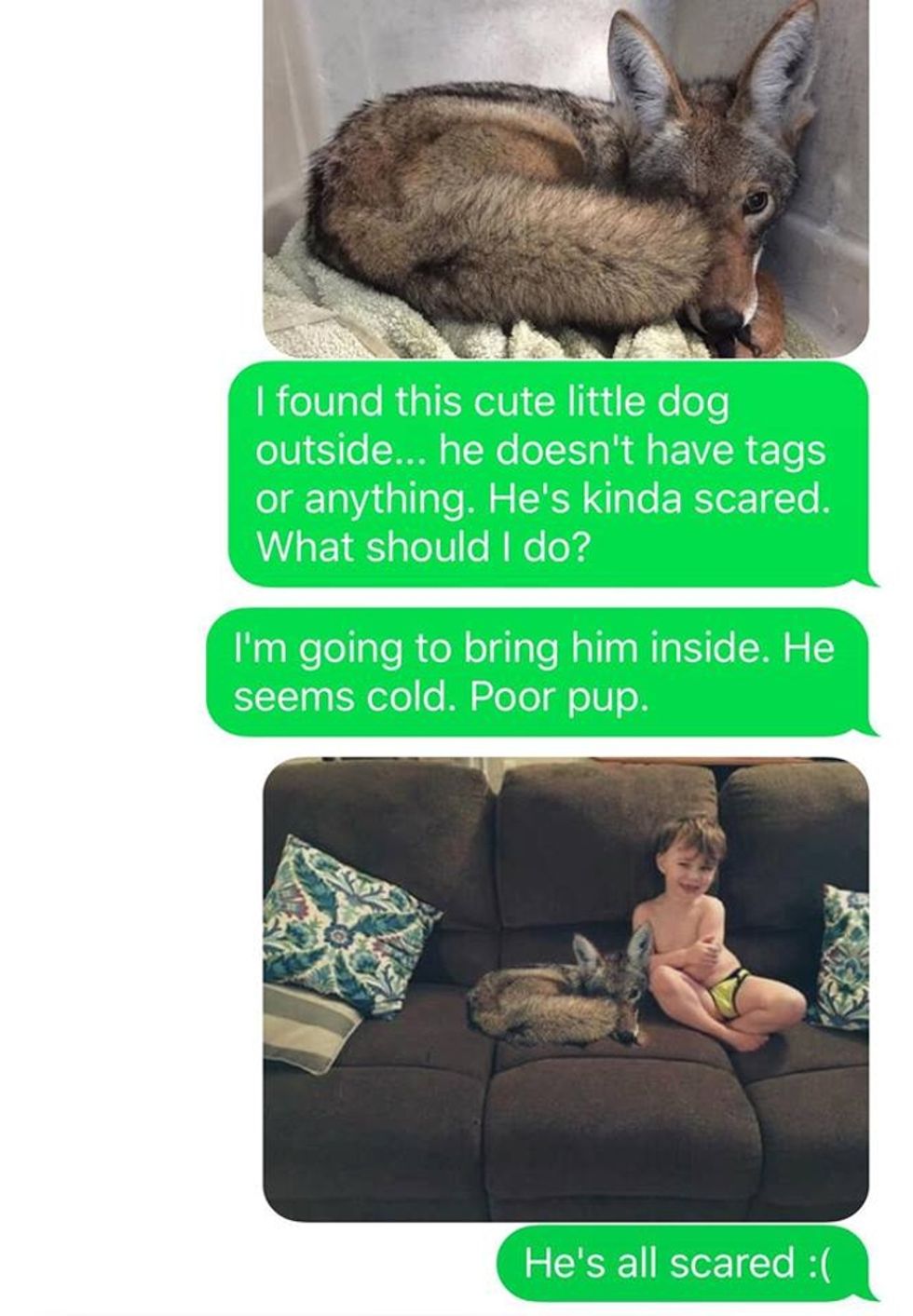 Except, that dog looks a little weird...
Uh, wait.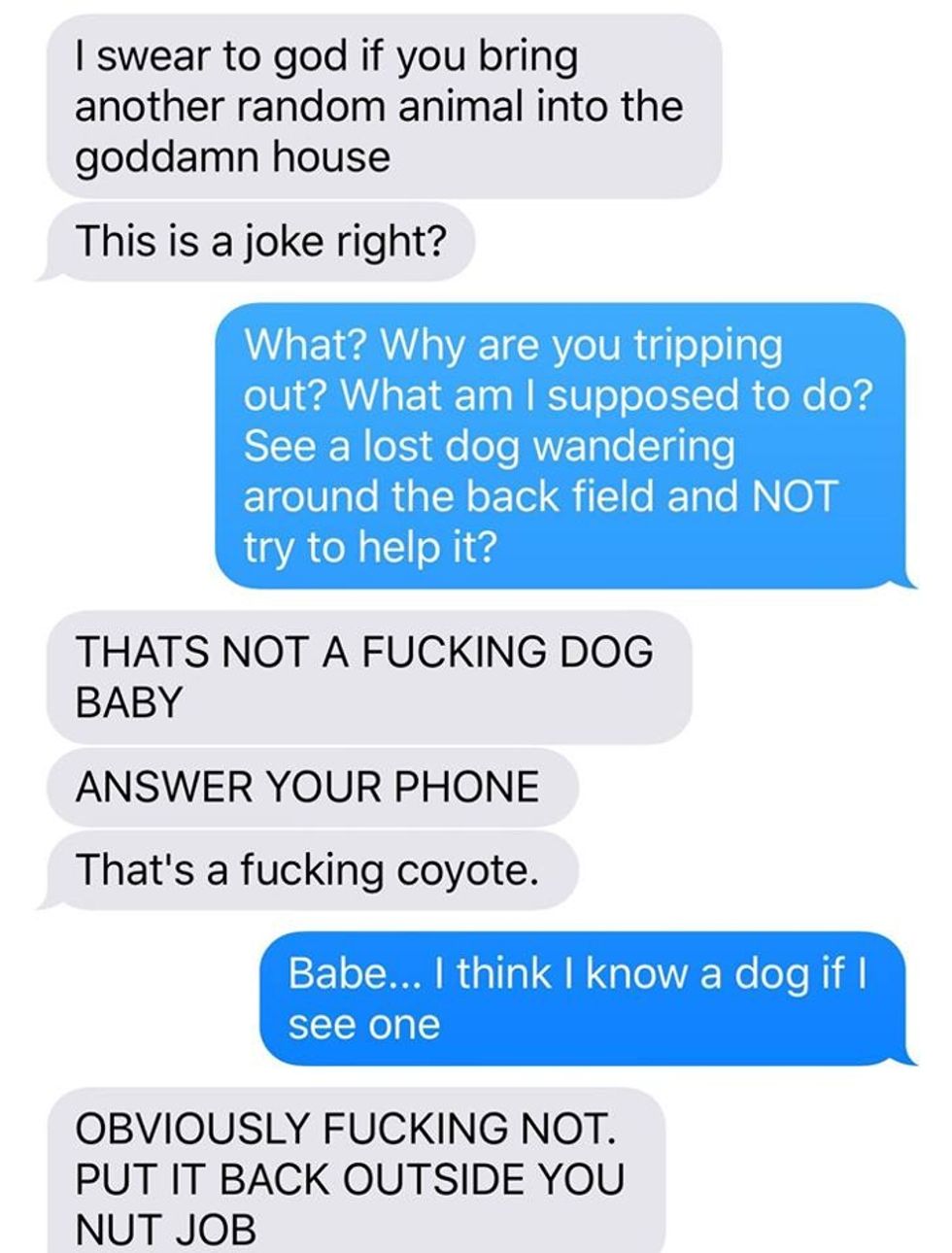 OH. Okay, time to freak out.
"Can I keep it?"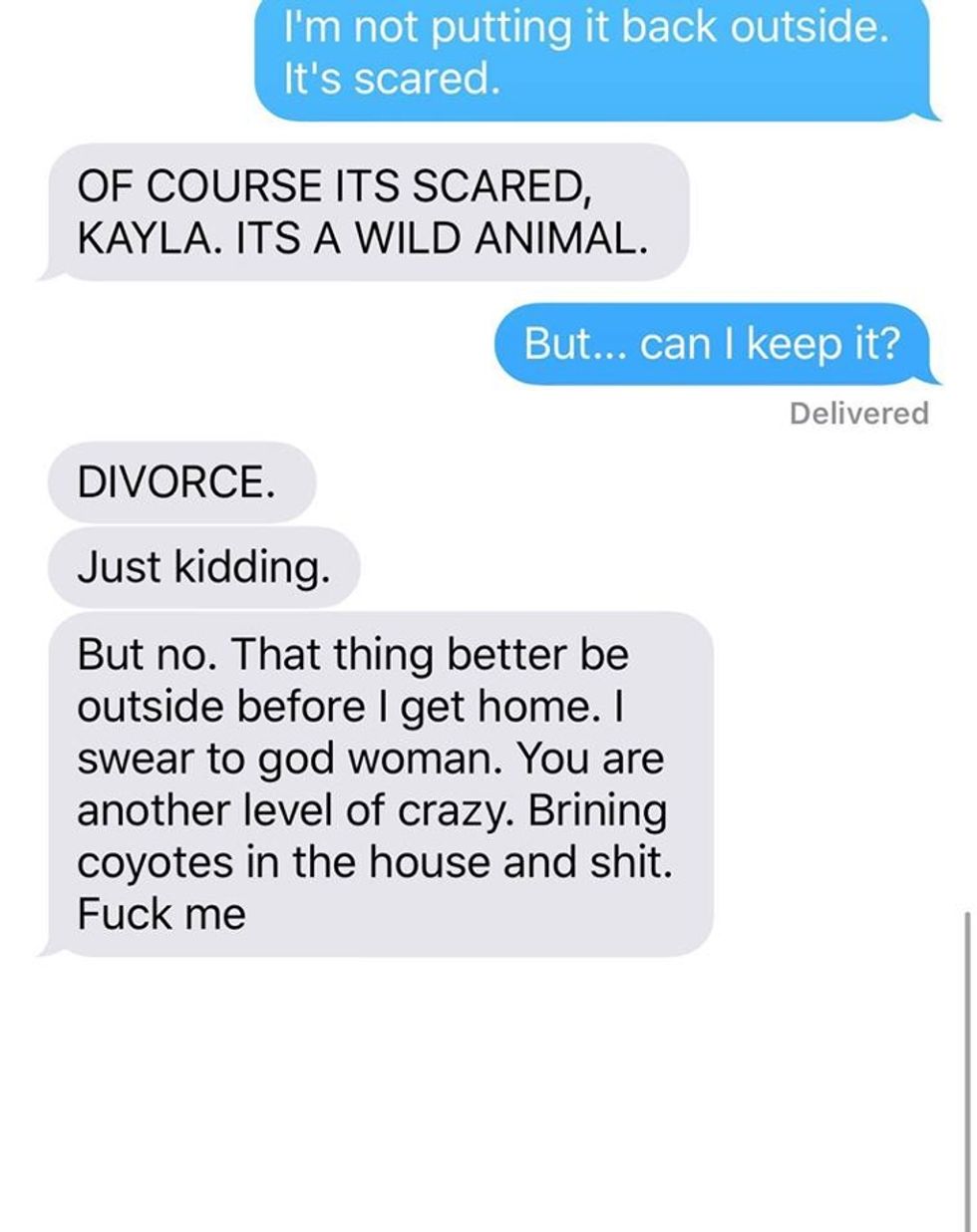 If you think your relationship sucks, at least your significant other doesn't bring coyotes in the house.
Her responses are pure gold.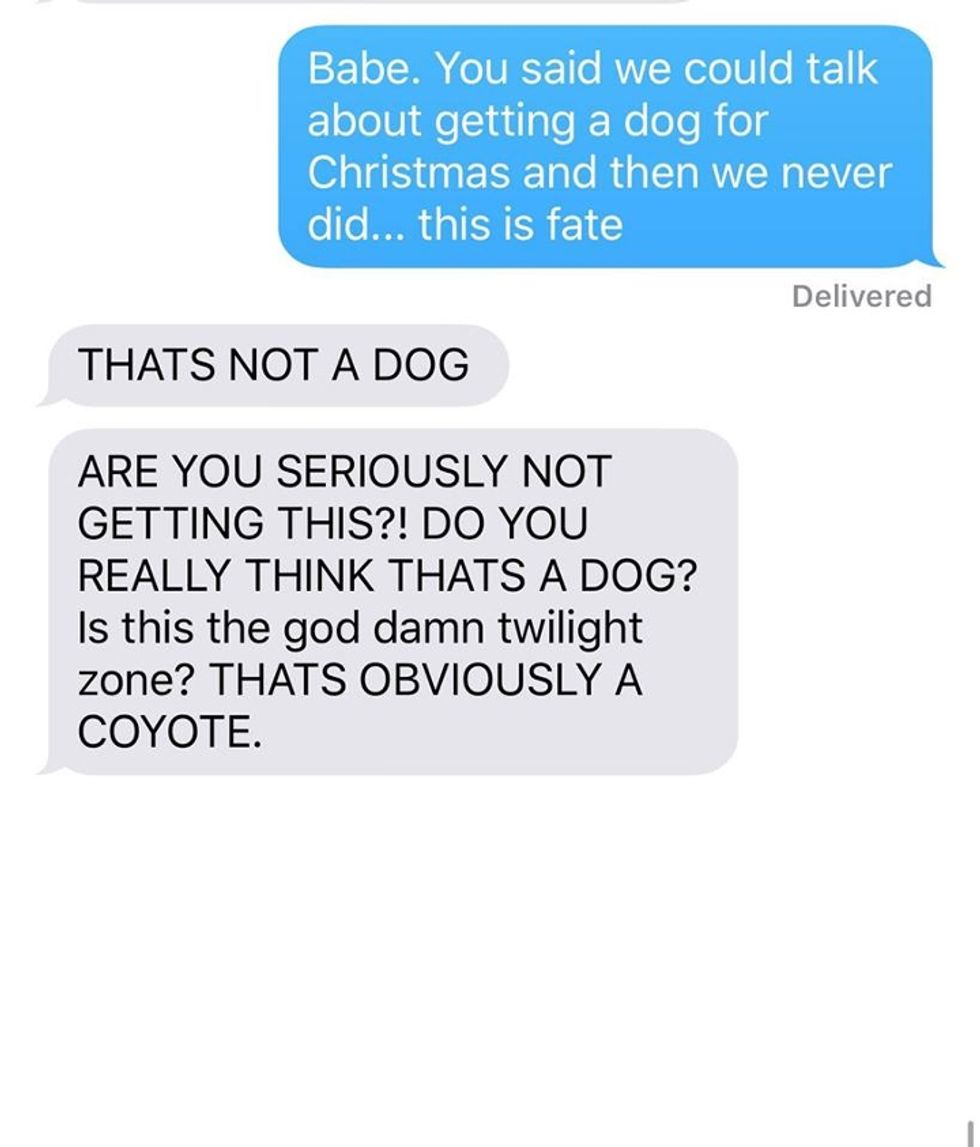 "This is fate." It's almost like she's trying to set him off.
Yeah, Justin. Have some compassion!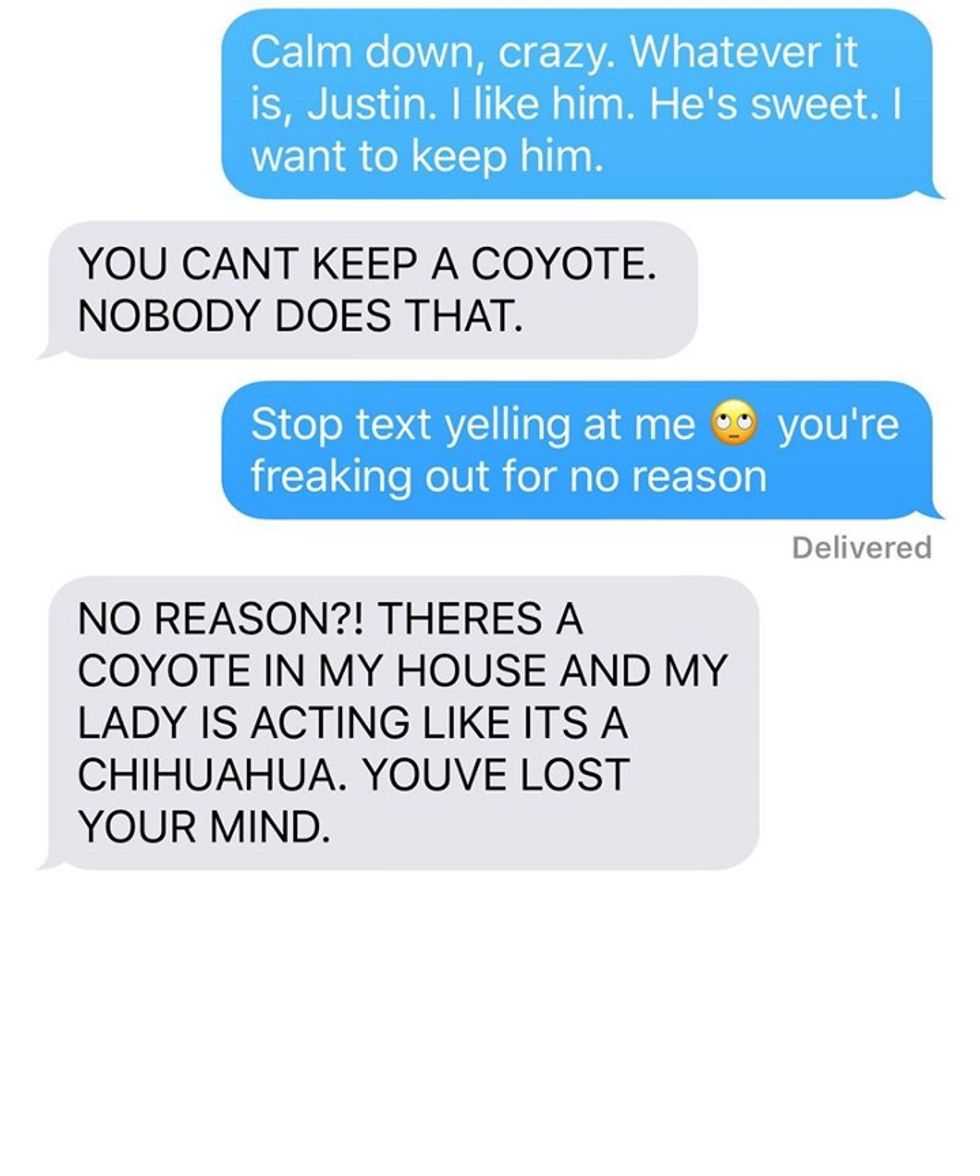 This gets even funnier the longer it goes on.
Time for a little magic.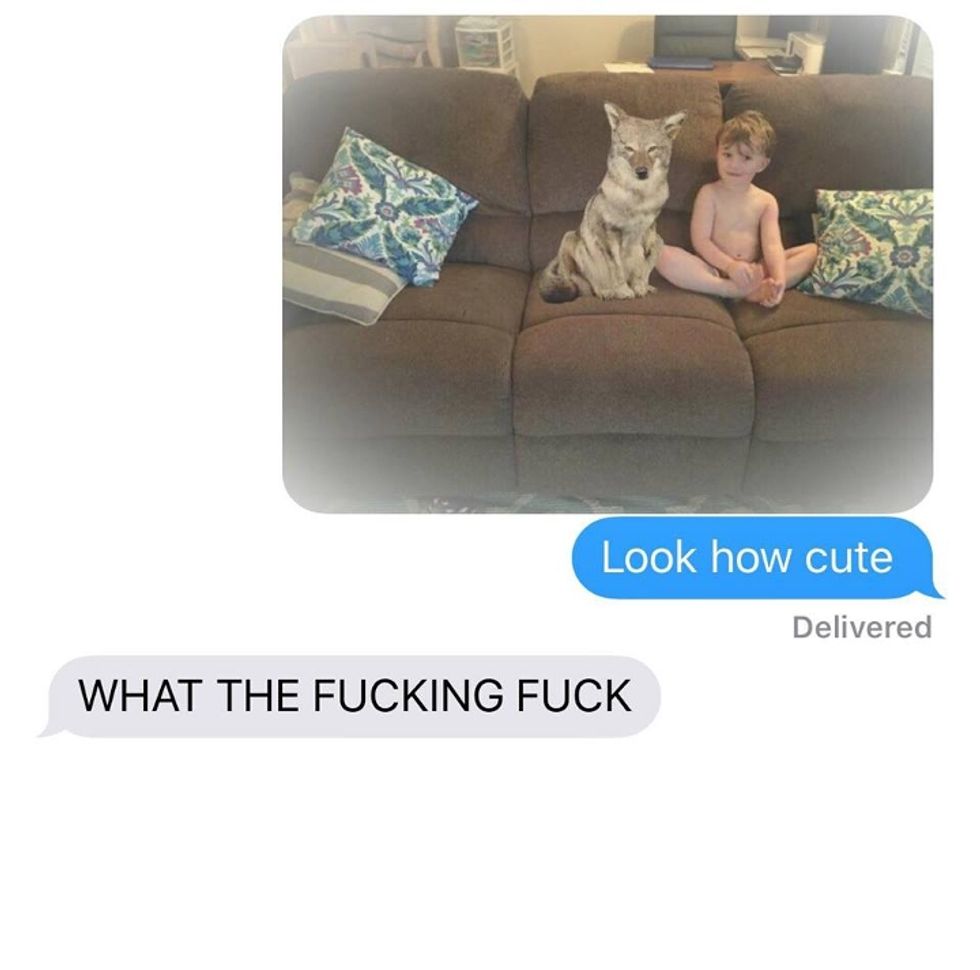 Now, you eagle-eyed readers might notice that the coyote looks pretty weird there, but if you thought a coyote was in your house you'd probably be a little preoccupied.
That pretty much destroyed the husband though.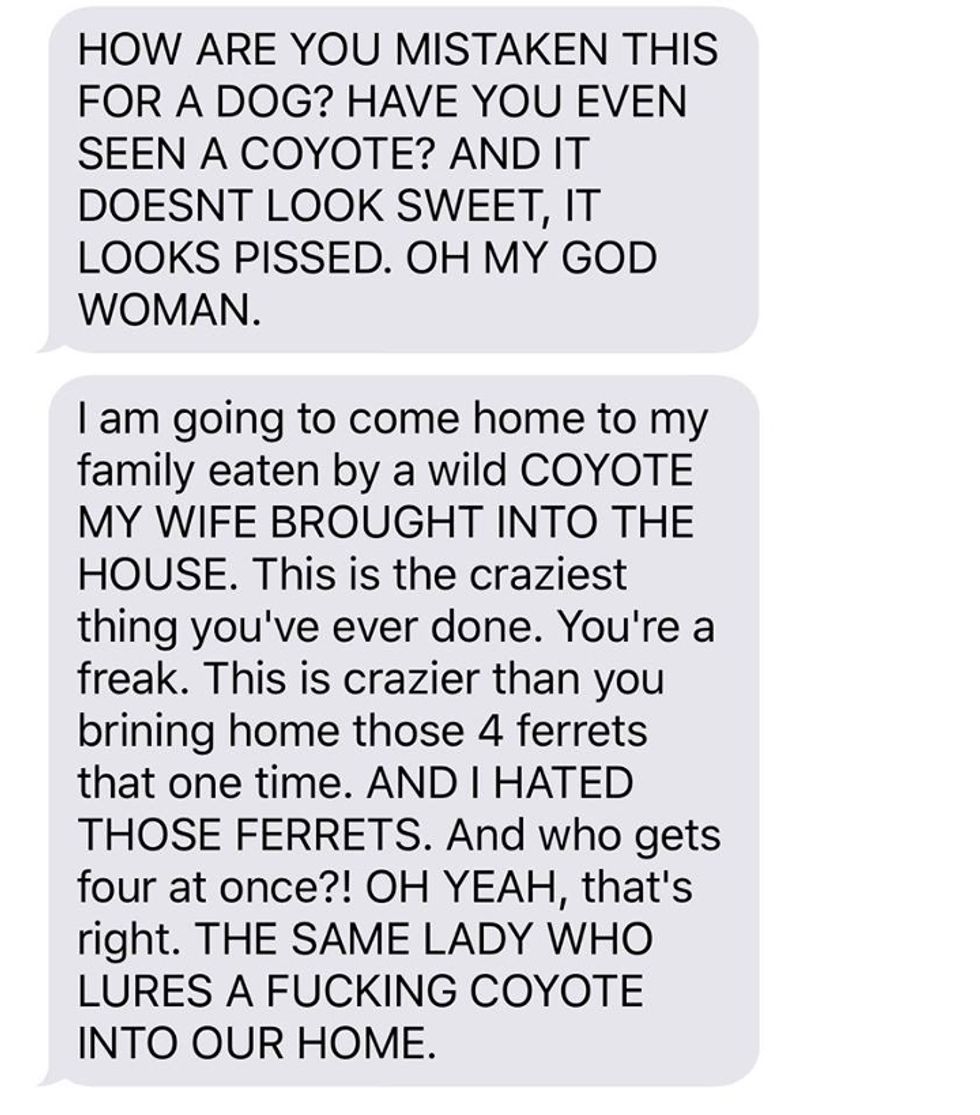 But hold up - pause. "This is crazier than you bringing home those 4 ferrets that one time." ...now THAT sounds like an entire story in itself.
But back to the coyote situation.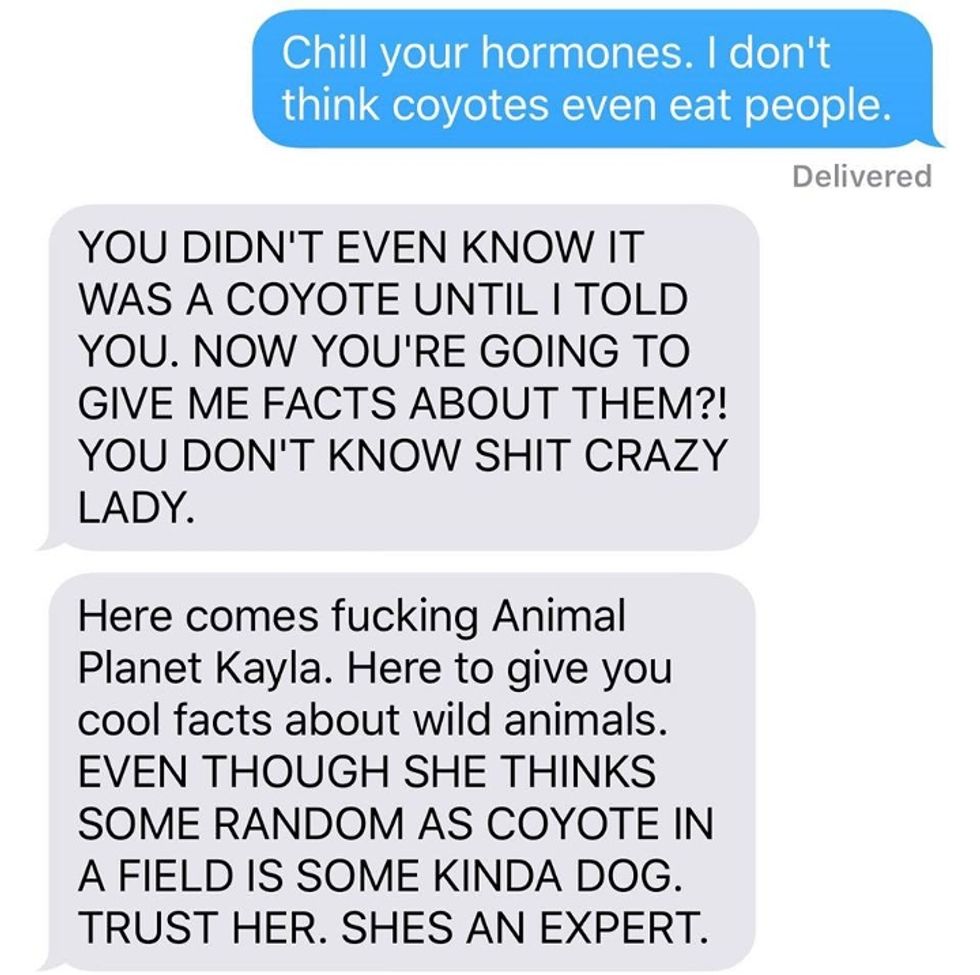 Holy crap, "Here comes Animal Planet Kayla" is absolutely savage. For being so angry, this dude is pretty darn funny.
"Listen to me you psycho lady."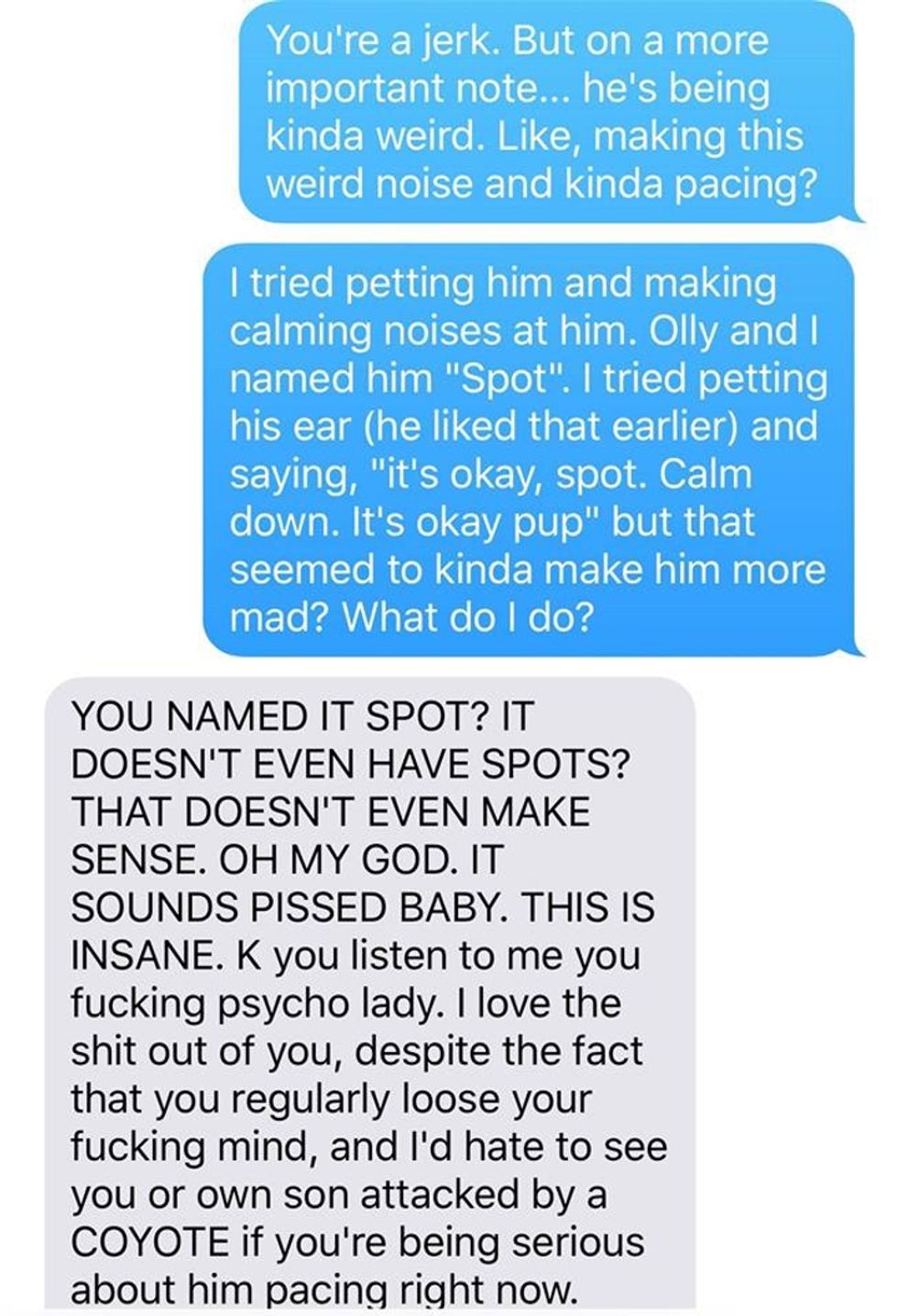 We could all use a significant other that is as supportive as he is. That is love right there.
He finally gives in.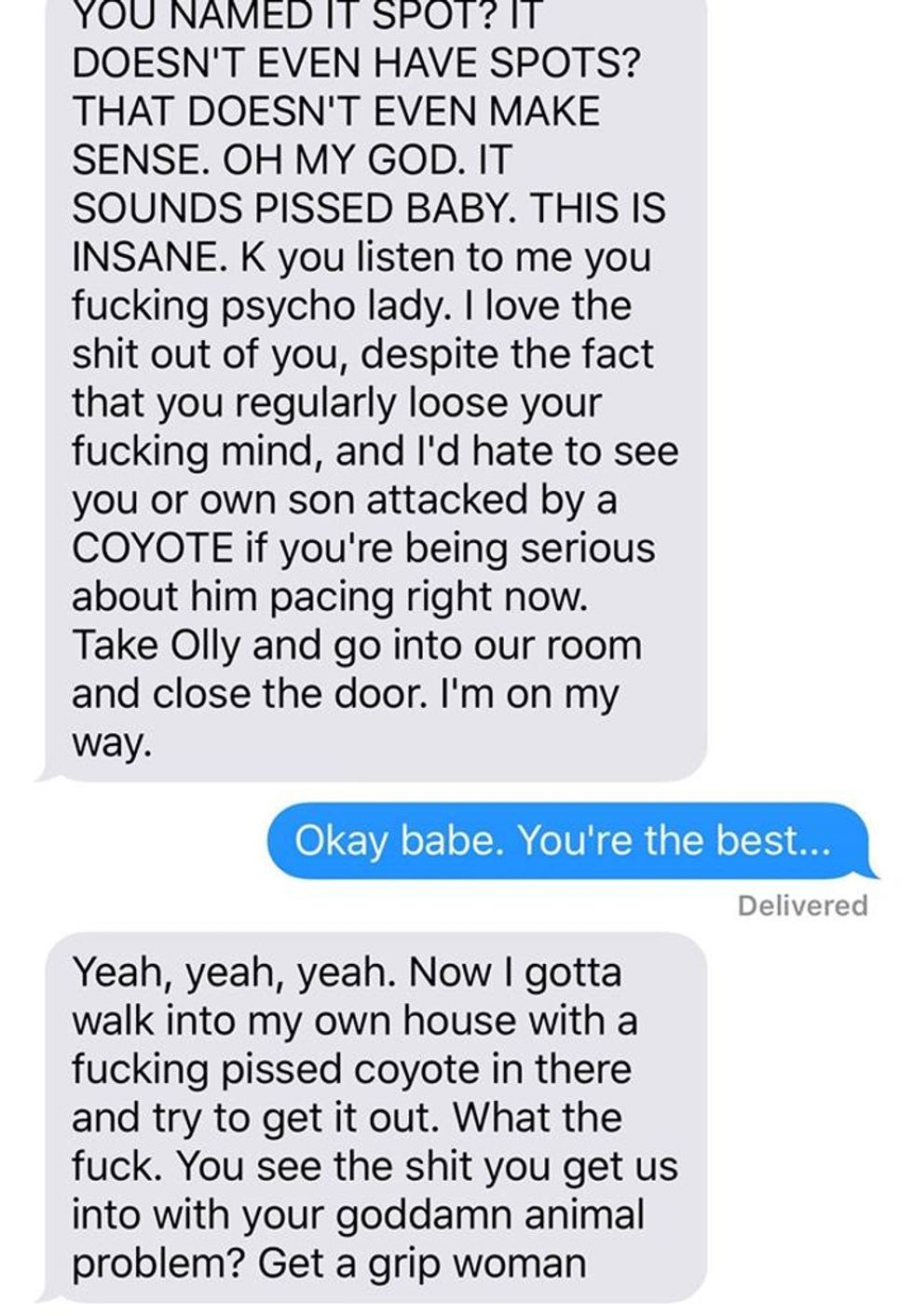 And she doesn't stop there. She just plunges the knife even deeper.
If one coyote wasn't enough...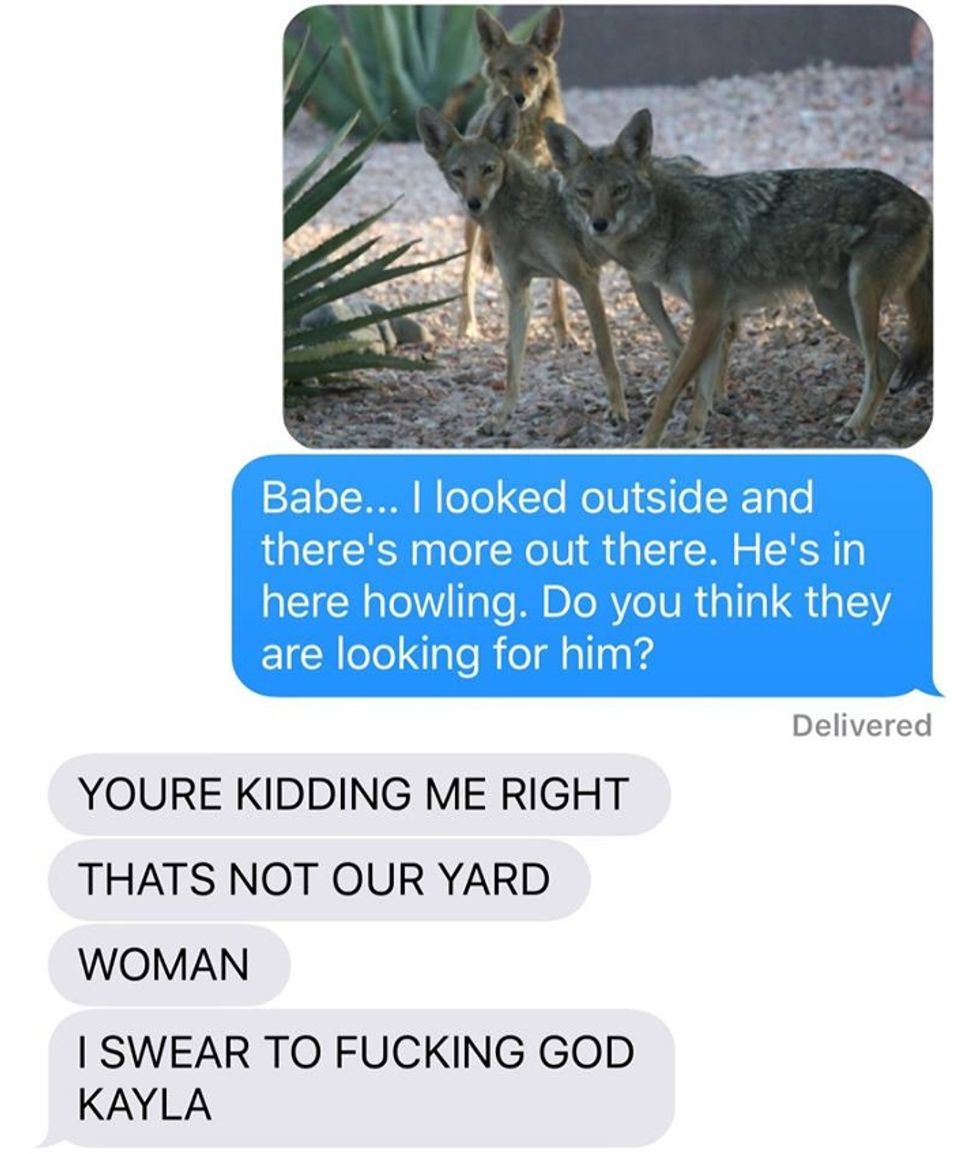 How about three more?
It seems he's finally starting to catch on though, as he pointed out that wasn't their yard.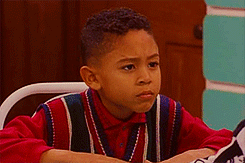 Something is amiss here...
She finally came clean.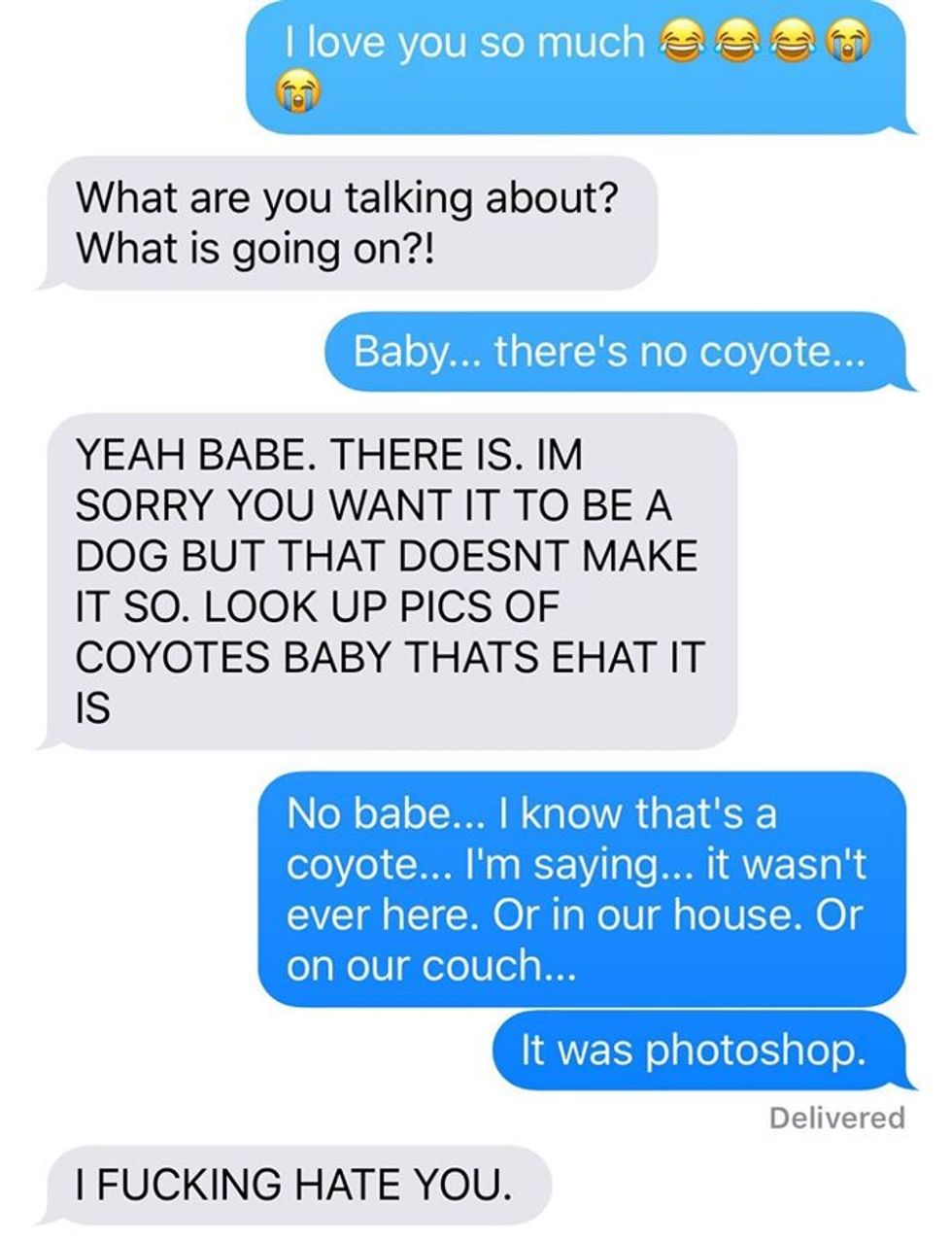 He didn't get what she meant at first, which is hilarious. "I'M SORRY YOU WANT IT TO BE A DOG BUT THAT DOESN'T MAKE IT SO."
This dude's anger is comedy.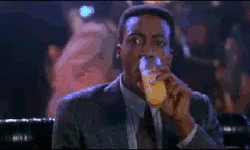 via: GIPHY
We can definitely see why she had so much fun messing with him like that. Even if he didn't seem to appreciate it very much.
Maybe she can finally get that dog now?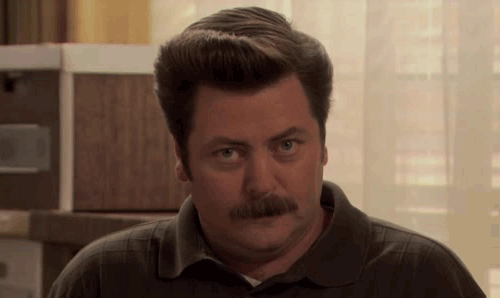 via: GIPHY
Since he already accepted the coyote debacle, he'll probably be relieved if she just brought home a dog.