Breakups are never easy, especially after long-term relationships. You're lucky if you can part ways on civil terms, let alone as friends.
One young woman just taught a masterclass in classy breakups with her Facebook post, which went viral for its incredible grace.
Get ready to cry.
Karla Bonifacio and her boyfriend Gio, from the Philippines, were together for over seven years before they broke up.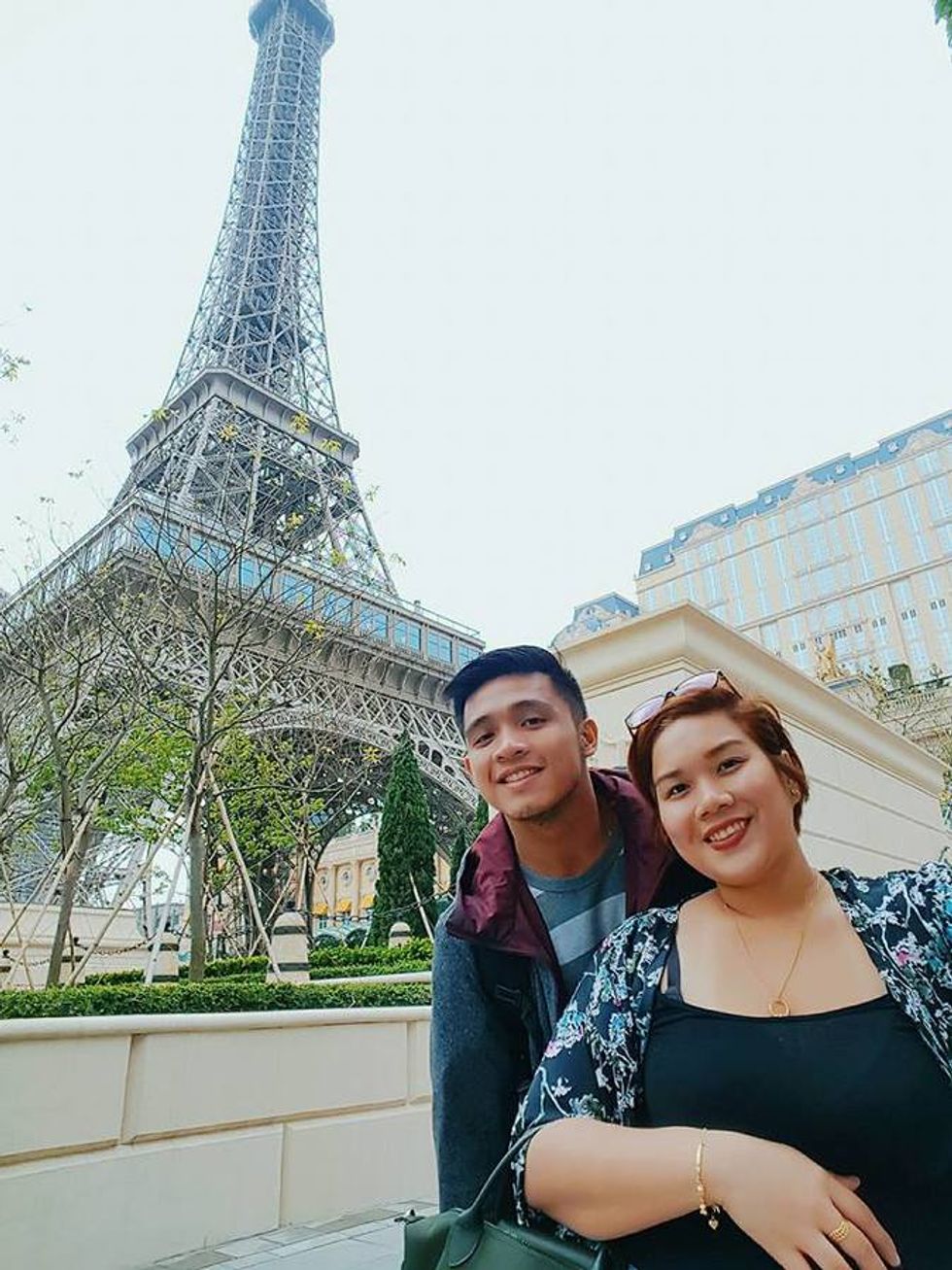 via: Facebook
But instead of being bitter about it, Karla wrote an incredibly touching post thanking Gio for their time together.
In the post, she shared photos of some of their most treasured memories, like this one from their high school graduation.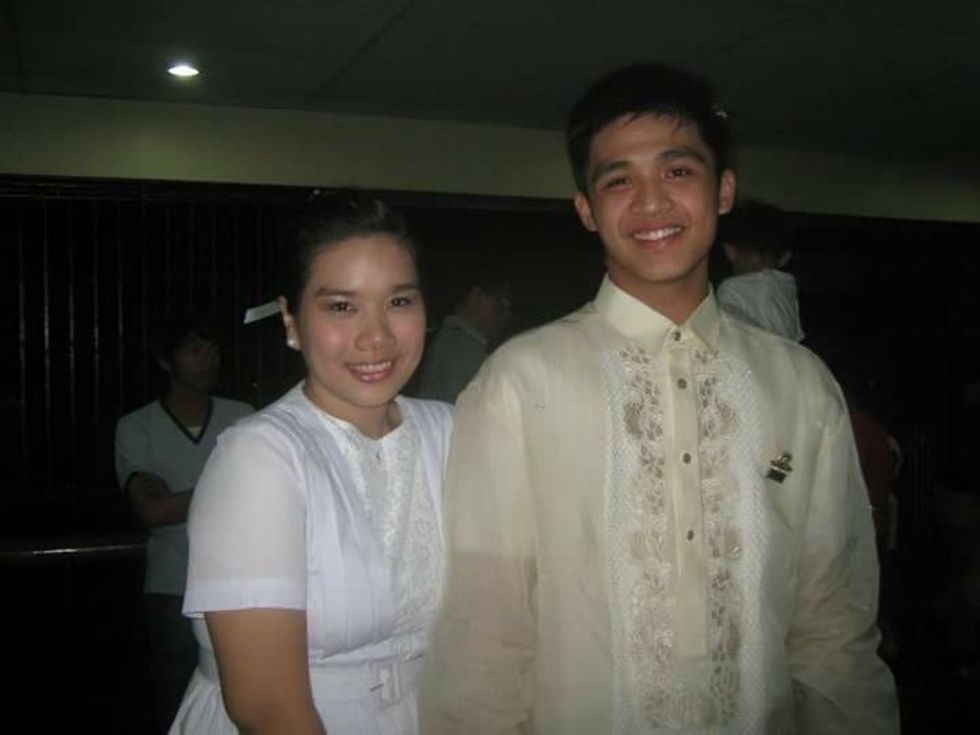 via: Facebook
While the breakup is clearly extremely emotional for Karla, she focuses on the great times they had together, the love they shared, and the memories she will have forever.
She shows us that breakups, while devastating, don't have to be ugly.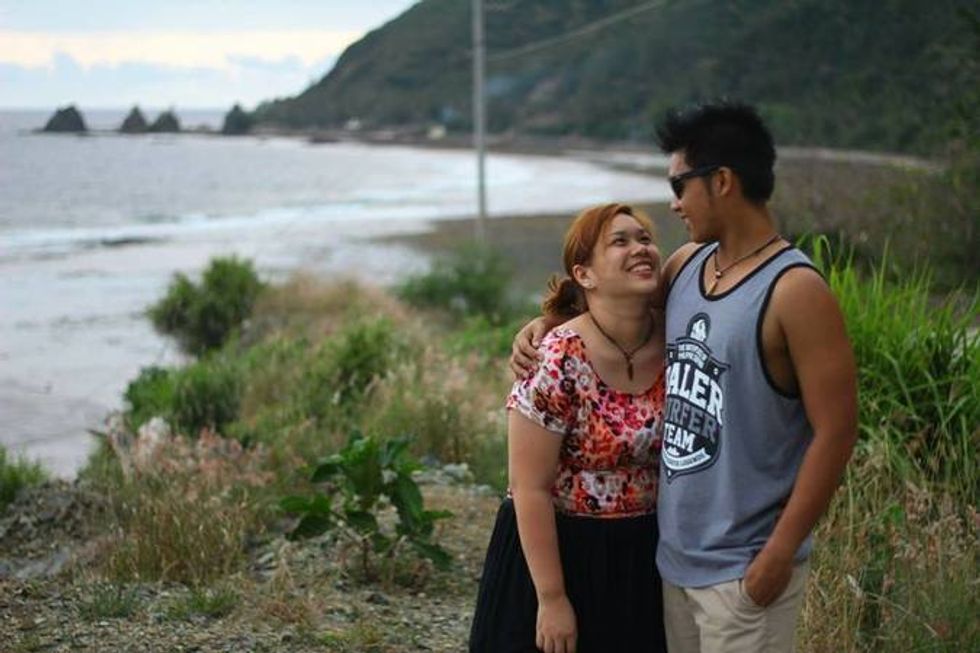 via: Facebook
They can be celebrations of the beauty of love.
"It actually took so much courage to post this," Karla wrote.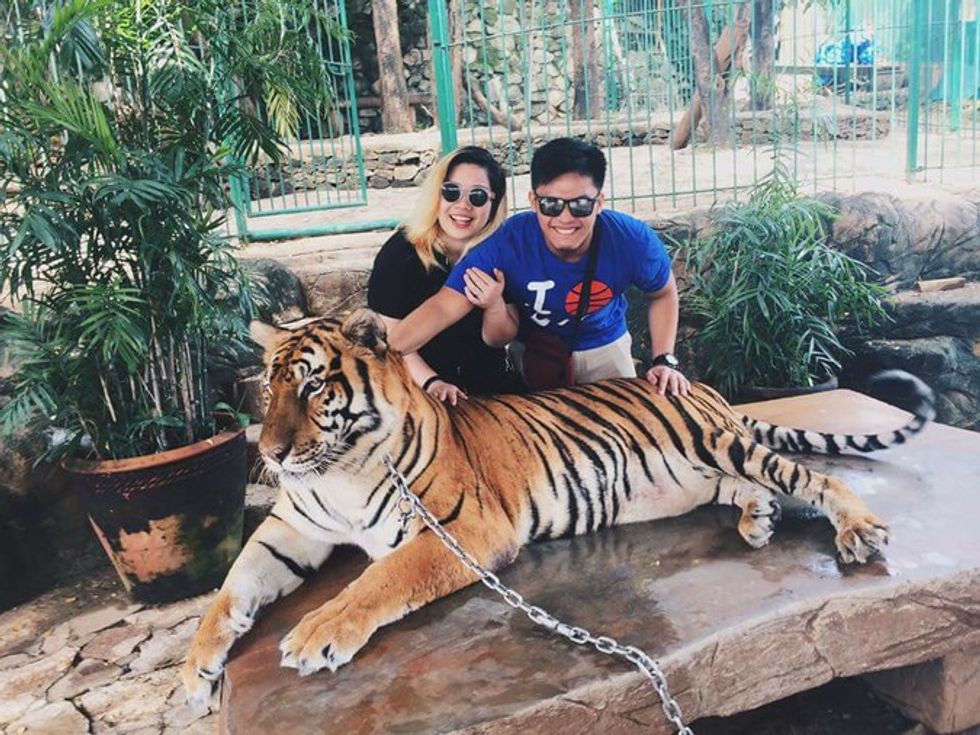 via: Facebook
"But for the past
7 years & 7 months
, people witnessed the love story that was Gio & Karla."
They grew up together, changed together, discovered love together.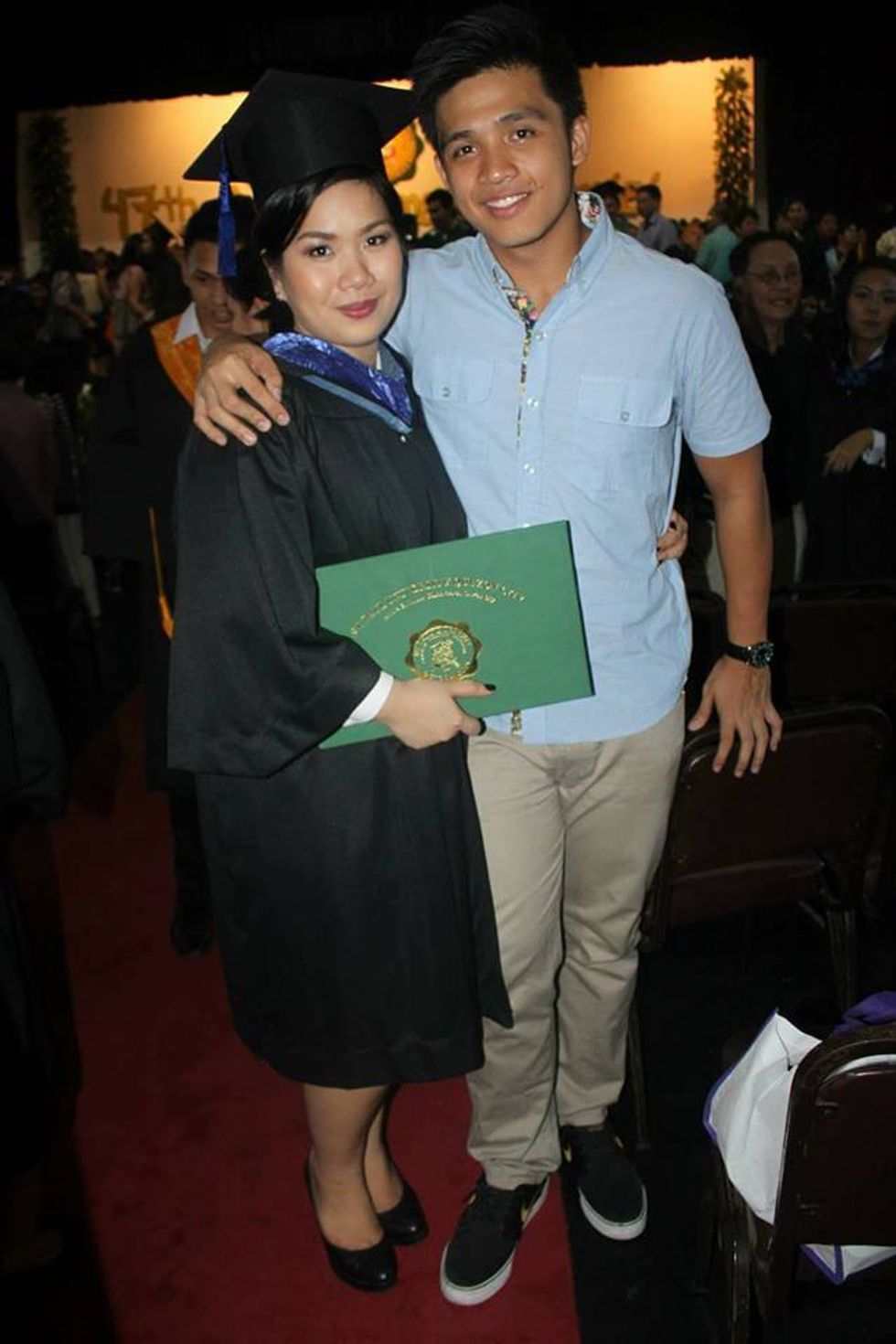 via: Facebook
"We did a lot of things together,"
Karla wrote
. "From sneaking out during high school & lying to our parents that we have to do projects after school so that Gio & I can go to the mall — with only 300 pesos that we saved up from our school allowance. We'd eat in food courts & share one iced tea. But it didn't matter actually because we were happy."
Their relationship even stayed strong when they moved and attended different colleges.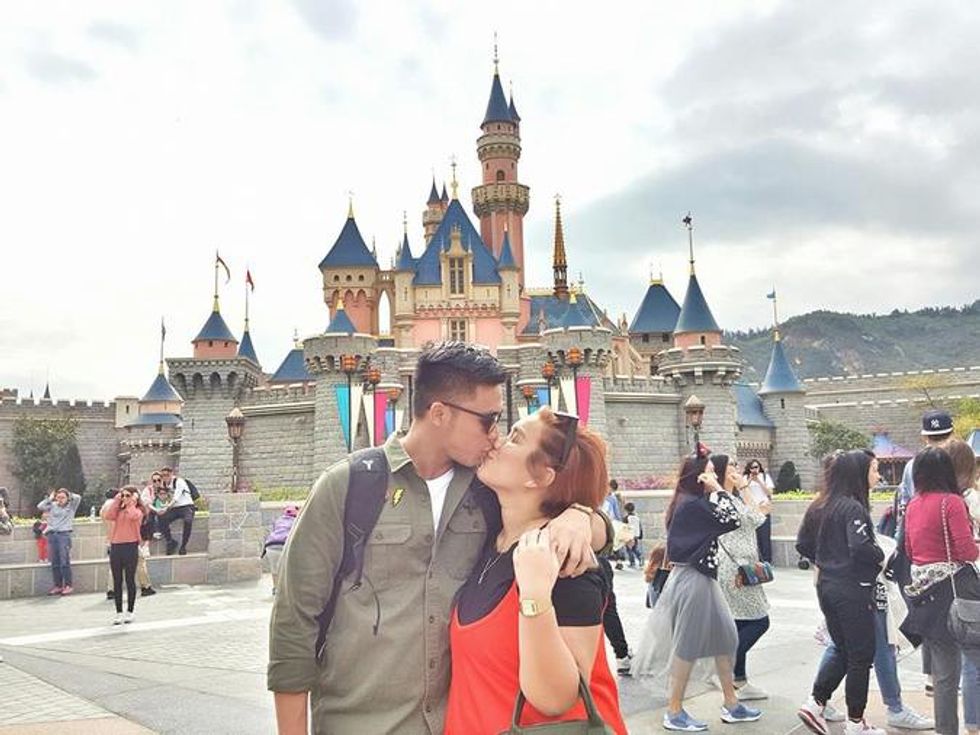 via: Facebook
"He would pick me up in school, he would help me with my projects, he would take me out to eat after a hectic day. He was all I see as I march my graduation. And I can finally say, we made it,"
Karla wrote
.
But they endured some extremely tough times as well.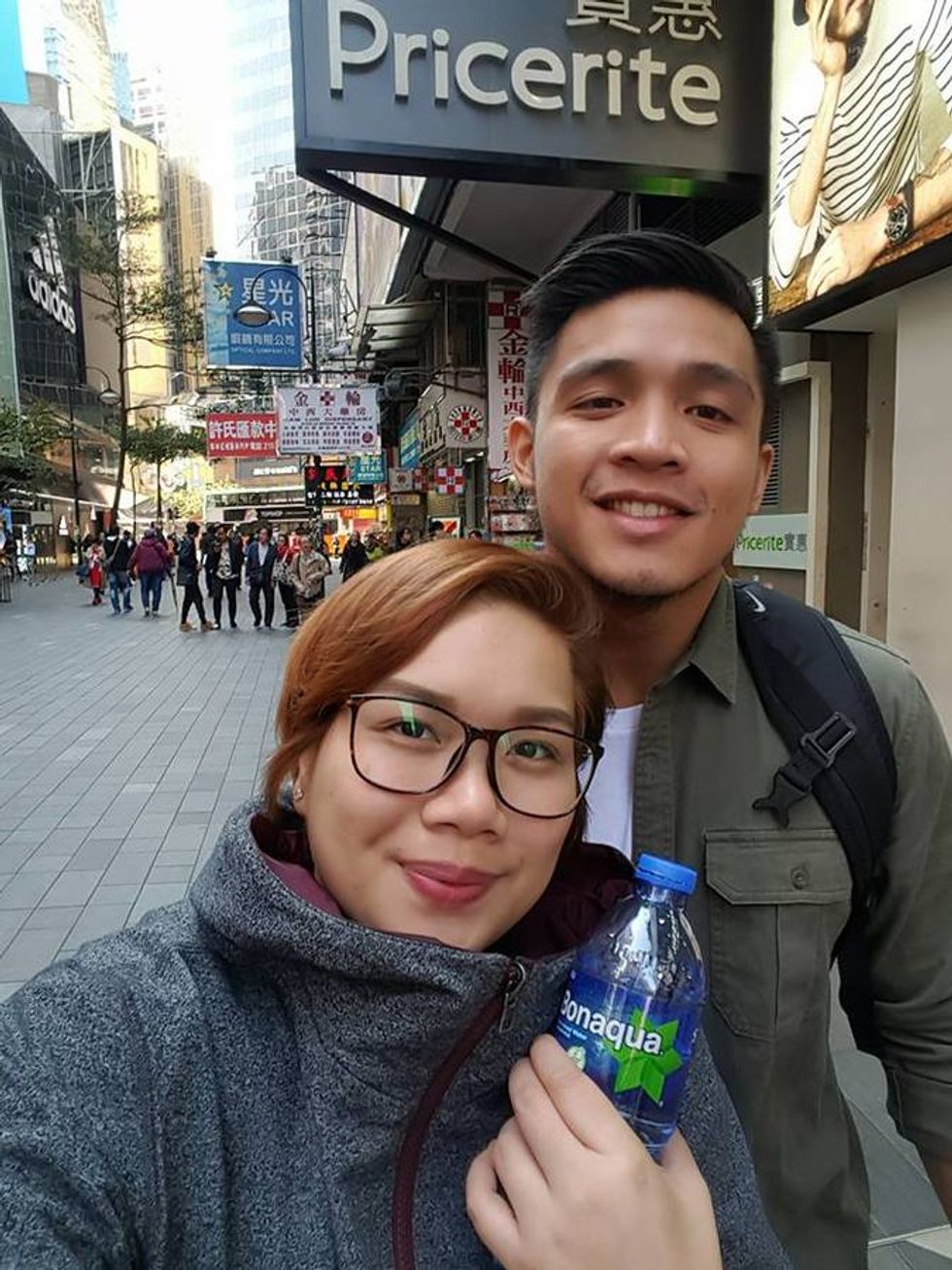 via: Facebook
"He was there when my dad passed away. I was there for him when his mom passed away too. Through happiness & pain, we got each other's back. I experienced a lot of things because of him. Because he was there. He'd do everything to make me happy."
Karla always dreamed of a future with Gio.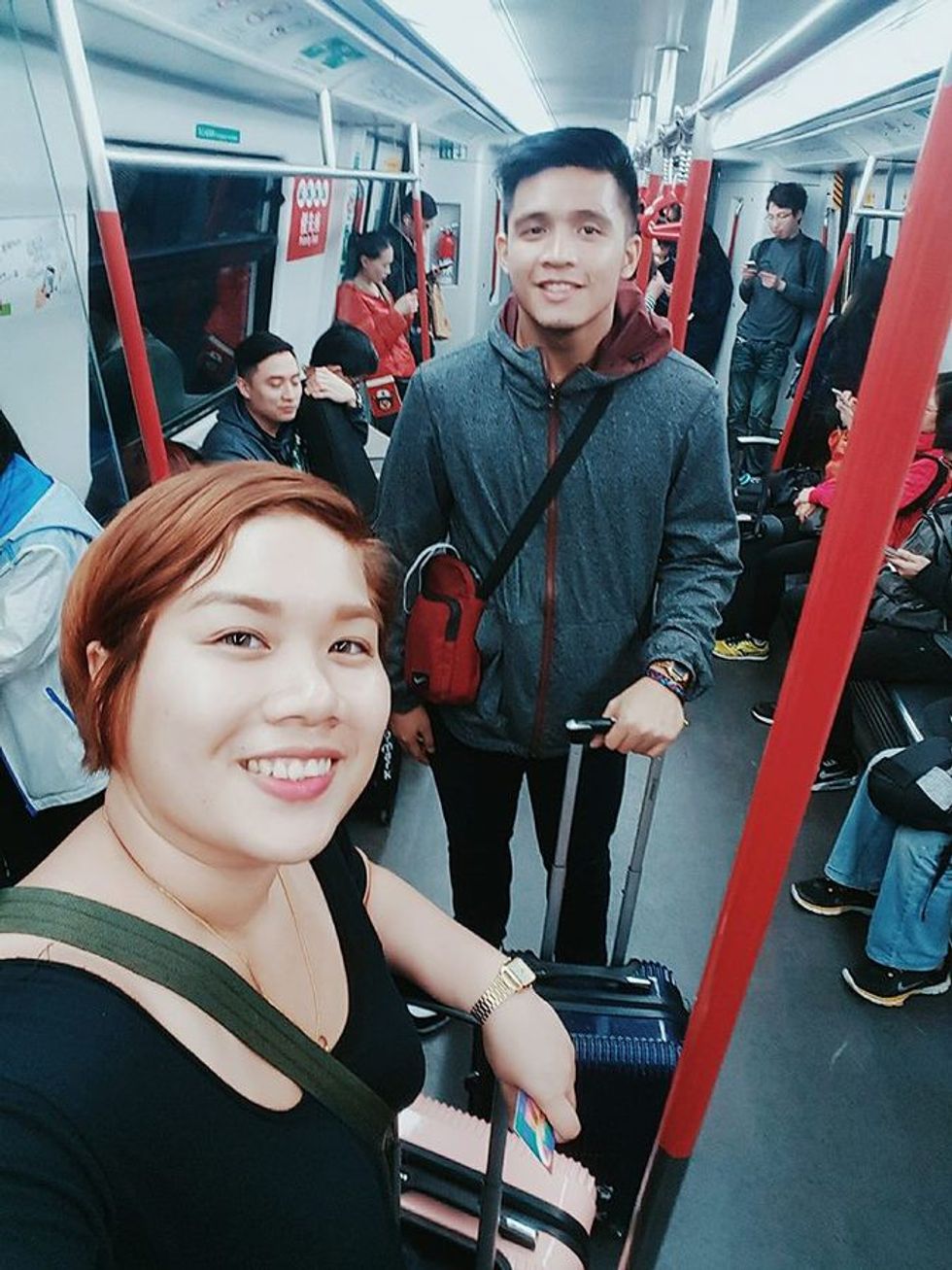 via: Facebook
"We were the ideal couple. We do everything together. I can't even see myself loving somebody else. Because I already found my soulmate when I was still in St. John's Academy's green jumper, my black leather shoes with white socks & my backpack. My future was him. He was the person I want to see at the end of the altar."
But some things aren't meant to be.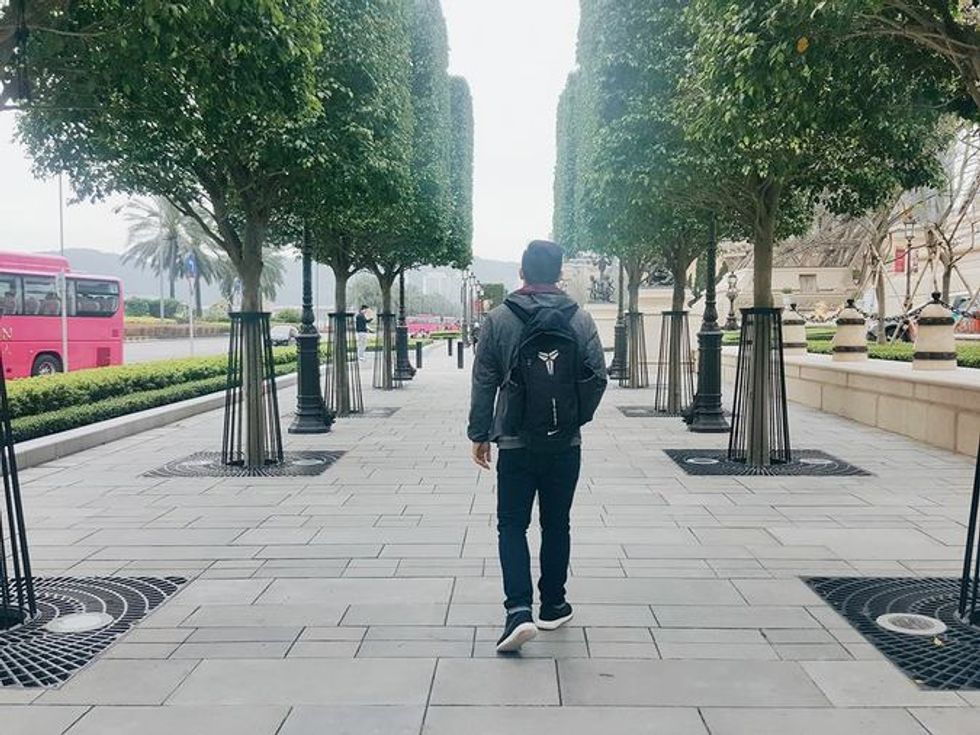 via: Facebook
"I loved the relationship we had," Karla wrote. "But it has come to an end."
Karla addresses the next part of her post to Gio, thanking him for their time together.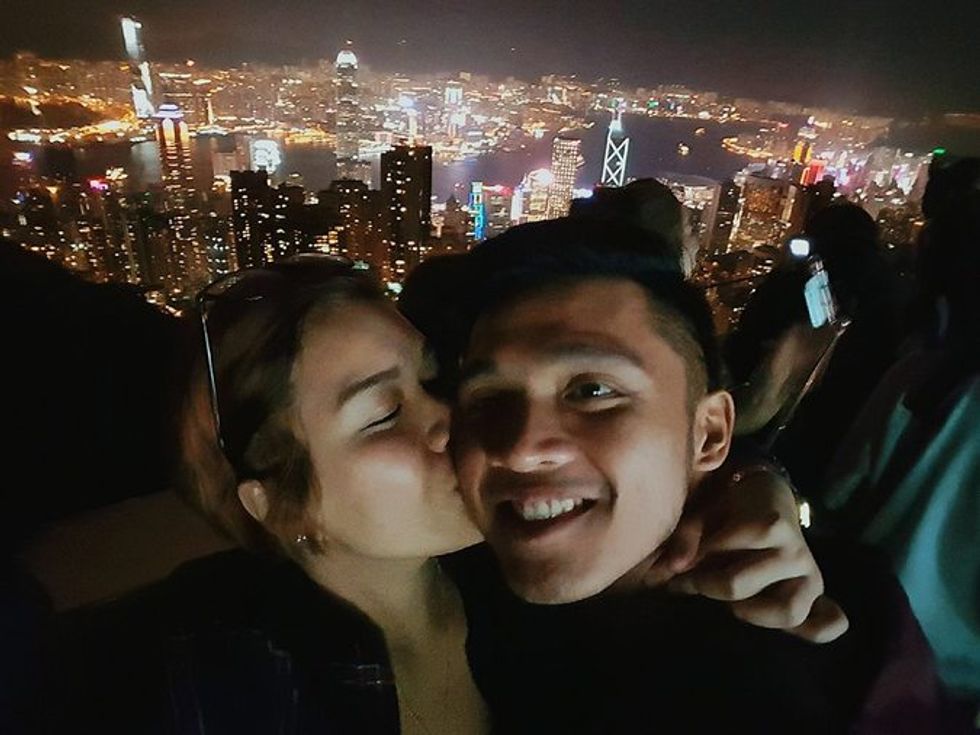 via: Facebook
"To Gio, to the love of my life. To my constant companion, travel buddy, my shock absorber, the answer to my every whys [sic]. We've reached the end of the tunnel and it's time to part ways,"
she wrote
. "Thank you for holding my hand during the journey. It was a worthwhile journey. A journey I will forever treasure in my heart."
And she made sure to let him know that she wishes him nothing but the best. Karla is one class act.
via: Facebook
"I sincerely pray for your happiness, even if that happiness doesn't include me anymore. I hope you reach your dreams. I may not be able to witness it anymore, but know that I will be cheering you from afar. You deserve to be happy, you deserve to love again...You will always have a special place in my heart. And let's believe in love again. It's okay. We will be okay. One day I believe we can be friends again."
You can read Karla's full post here.
And when you pick yourself up off the floor from sobbing, heed Karla's words. "To moving forward."