We're all told that size is just a number, but it's also extremely frustrating when that number varies from place to place for something as simple as a pair of pants.
For example, Deena Shoemaker was organizing her closet when she was struck by the realization that her pants come in a range of dramatically different sizes, and that her size six pants fit her exactly the same way a size 12 did.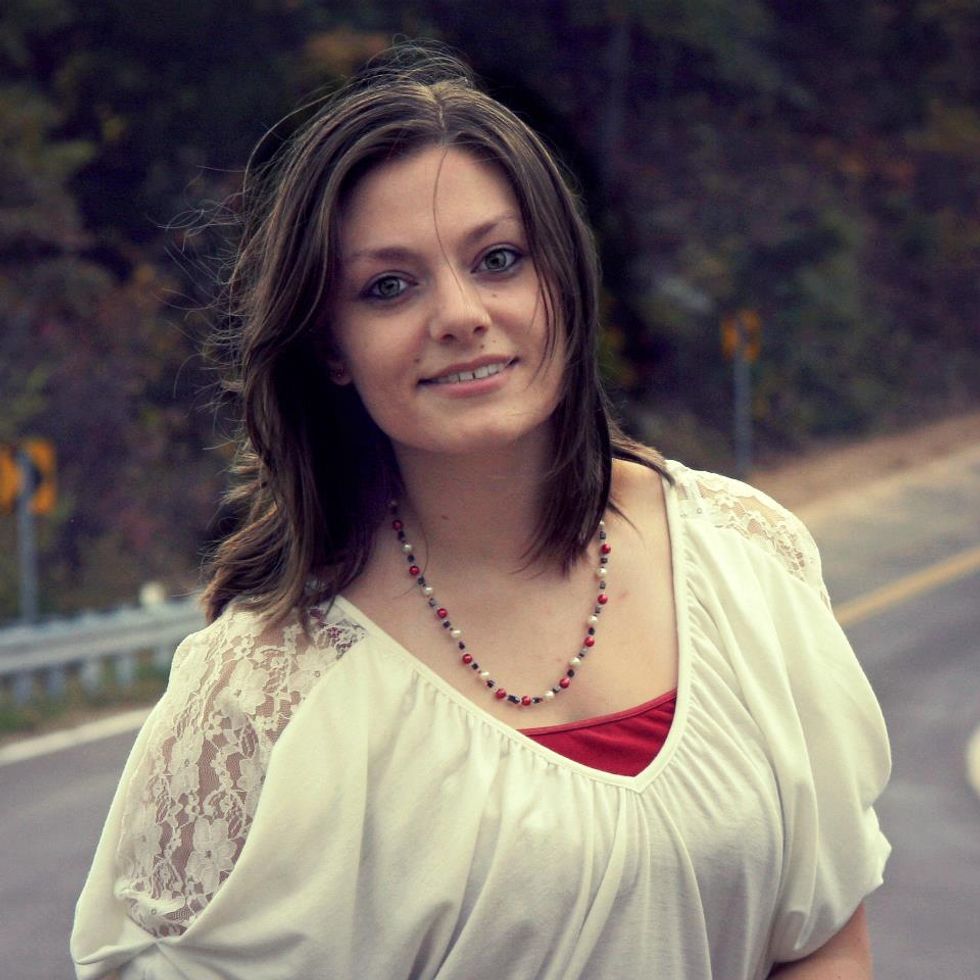 via: Facebook
She works with preteen and teen girls and knows how sensitive they are to those numbers, and that it makes them conscious about their weight. "I remembered all the times I've heard girls say they're 'fat' because they went up a pant size, or talked about all the diets they've been on," Shoemaker said. "I've tried telling them it's not true but they never really seemed to believe me. All the pieces fell into place for me when I saw my own pants. The lies they were believing were coming from something so commonplace that they didn't even recognize it as the source of their hurt."
So the 27-year-old posted a photo collage on Facebook that shows just how misleading the number on the tag actually is.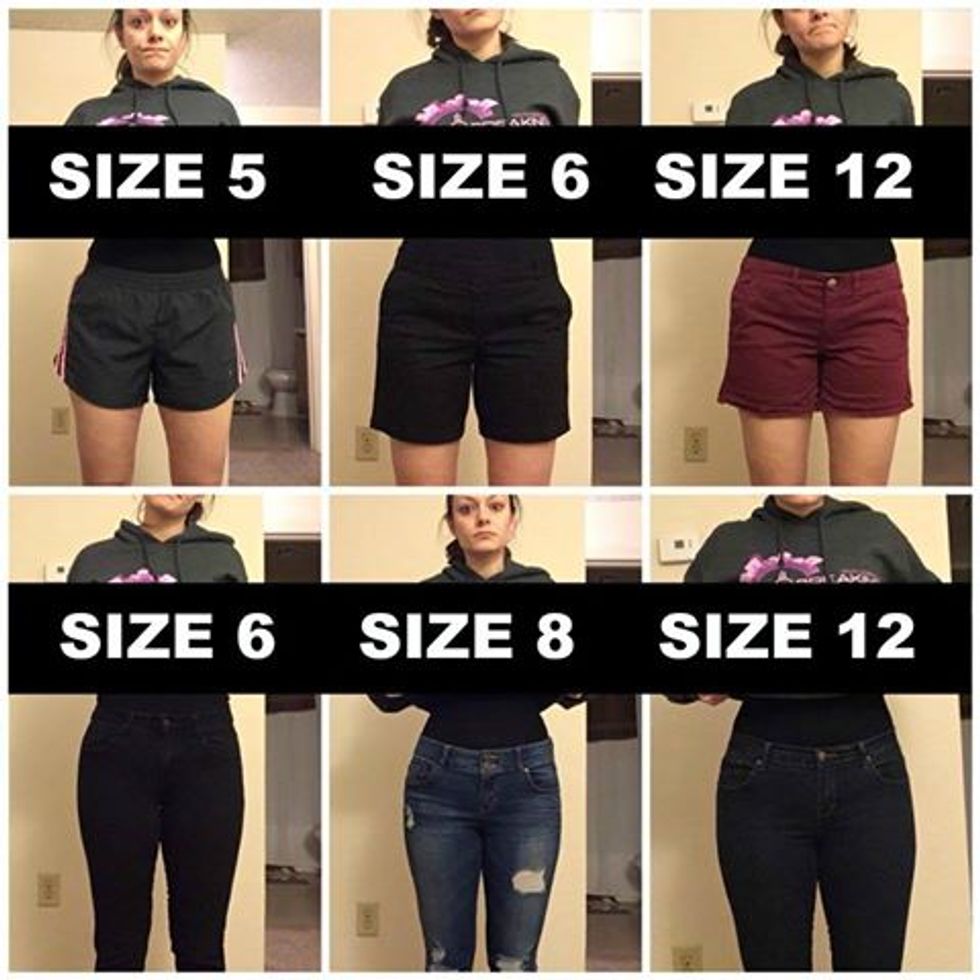 via: Facebook
She included this message: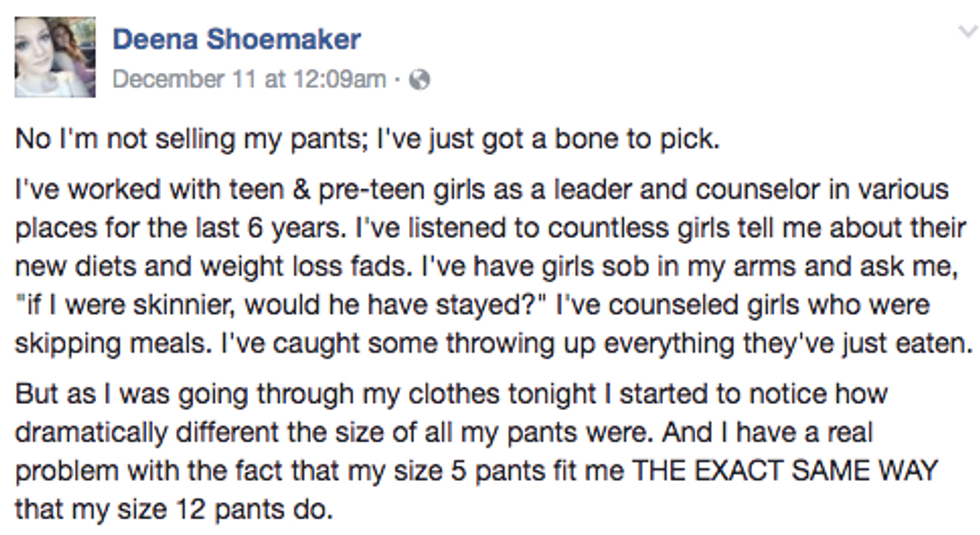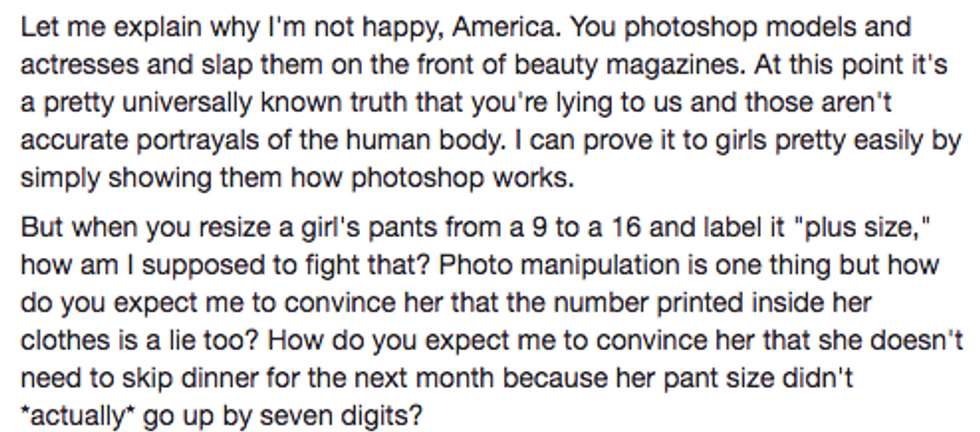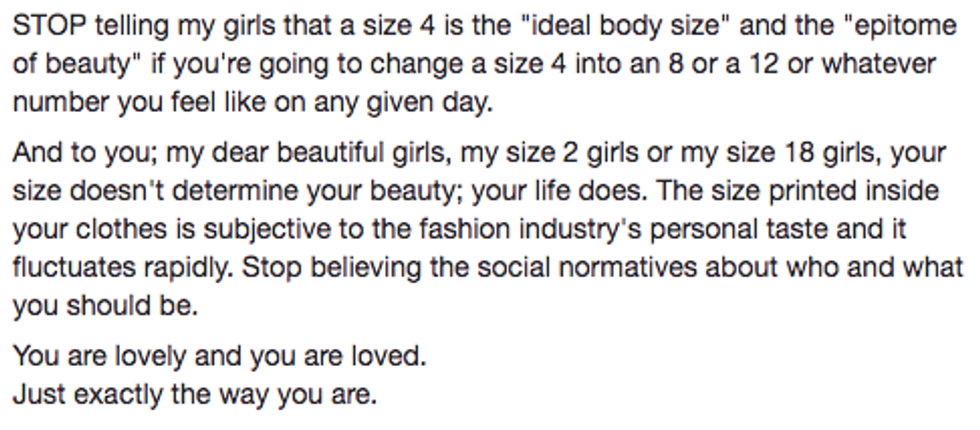 It clearly struck a chord, as it's been shared more than 59,000 times and has more than 2,300 comments, most of which are in complete agreement with her message.





And this logically optimistic solution.

While it's easy to say that numbers don't matter, young girls are vulnerable to believing they do — even if they are completely illogical and inconsistent. Hopefully they read her post and remember that they are loved — just exactly the way that they are.