President Trump has come under fire this week after thousands of his loyal supporters were left stranded in freezing conditions following his Omaha rally.
Here's what we know so far...
It was a dire situation.
After departing his Omaha rally in the comfort of Air Force One, thousands of his supporters were left stranded on the tarmac for hours in freezing temperatures.
The suffering was immense...
And, as a result of the shocking blunder, several supporters were hospitalized.
Now, this couldn't have come at a worse time...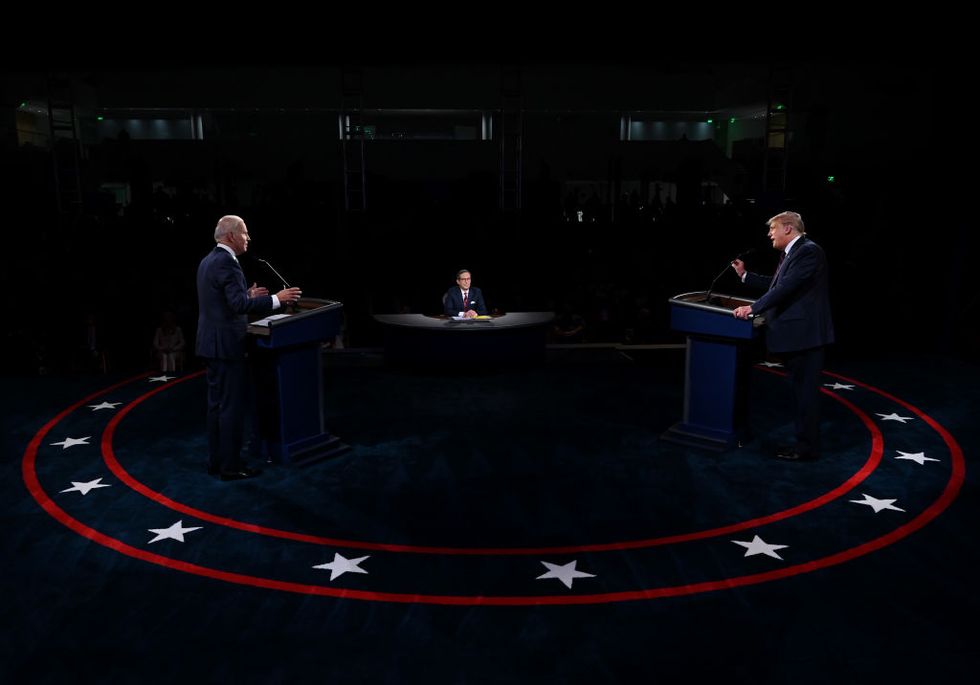 via: Getty
Because we are mere
days
away from the highly anticipated election.
Donald Trump is hoping to gain victory and be reelected as President of the United States...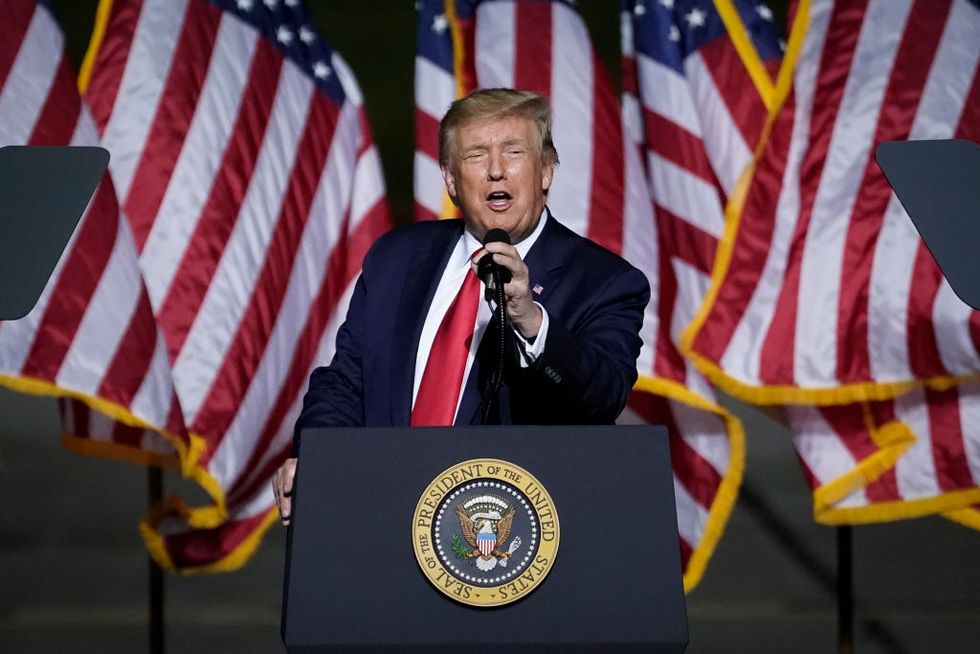 via: Getty
But it seems that he has some serious competition from his Democratic rival, Joe Biden.
Of course, the election couldn't have fallen on a worse year...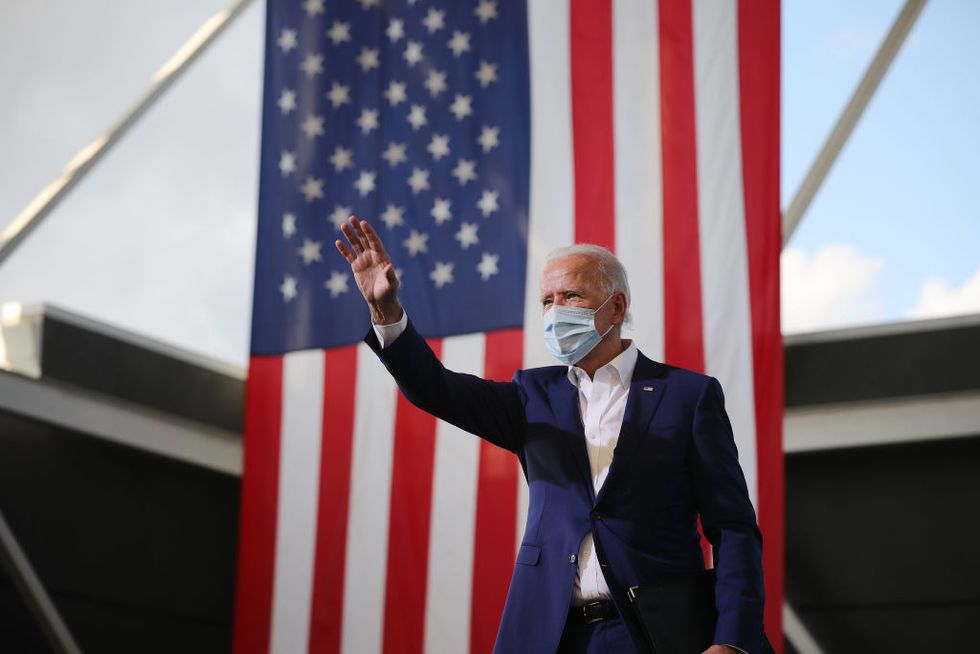 via: Getty
But it has been powering on ahead... despite many
major
setbacks.
The first presidential debate seemed to set the tone for the entire campaign process.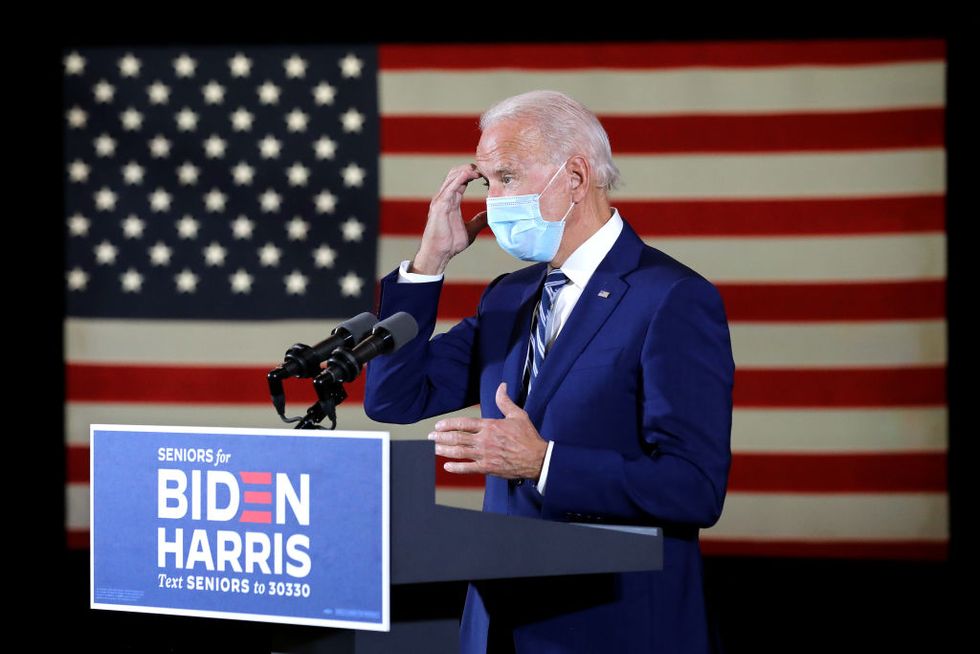 via: Getty
Entering into the debate, Biden had a significant and persistent lead in the polls. Biden's lead was compounded by a cash crunch in Trump's campaign, with Biden's campaign donations improving significantly.
President Trump was obviously aware of this...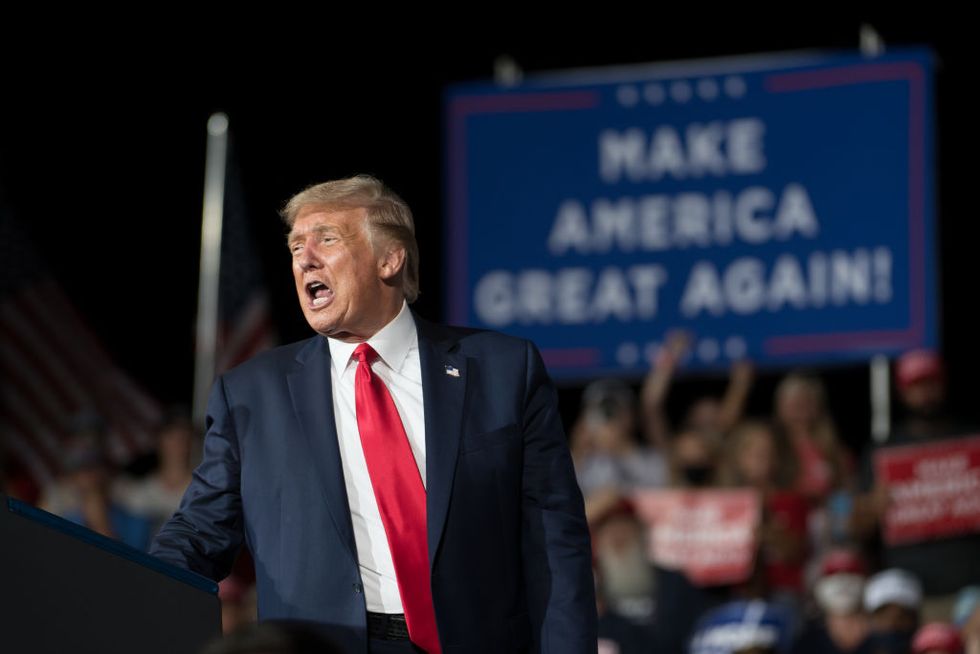 via: Getty
And in the weeks running up the debate, he attempted to cast doubt over Biden's abilities, claiming that he was suffering from dementia and that he was taking performance-enhancing drugs. Trump even requested Biden to take a drug test before the debate.
But overall, the ninety-minute debate, that was held by Fox News' Chris Wallace, was a bitter one.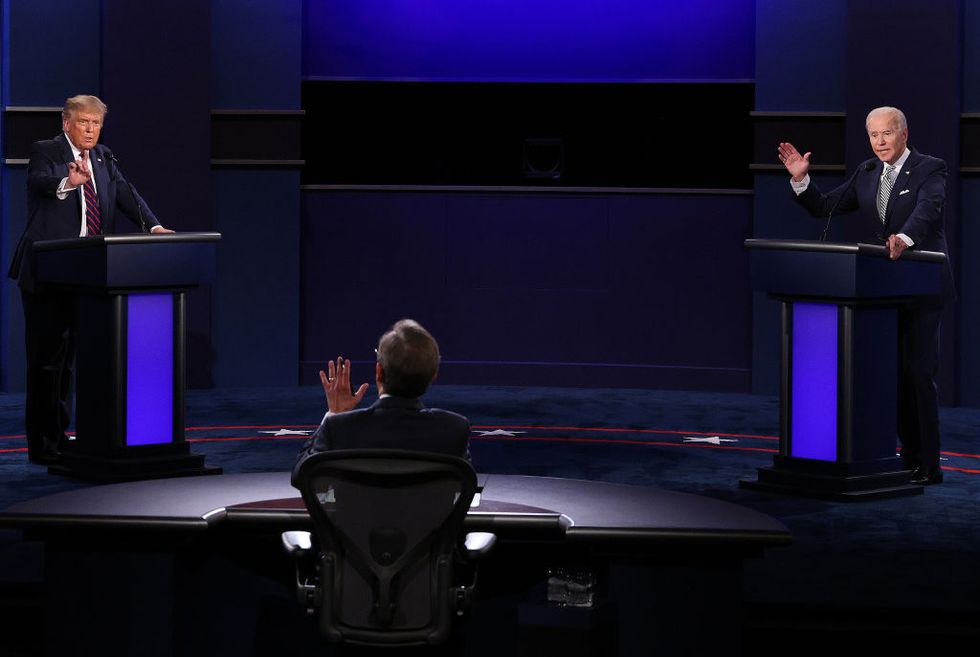 via: Getty
Both Trump and Biden seemed to be having a field day
throwing insults at one another,
calling each other out, and constantly interrupting each other.
The whole debate was certainly made personal...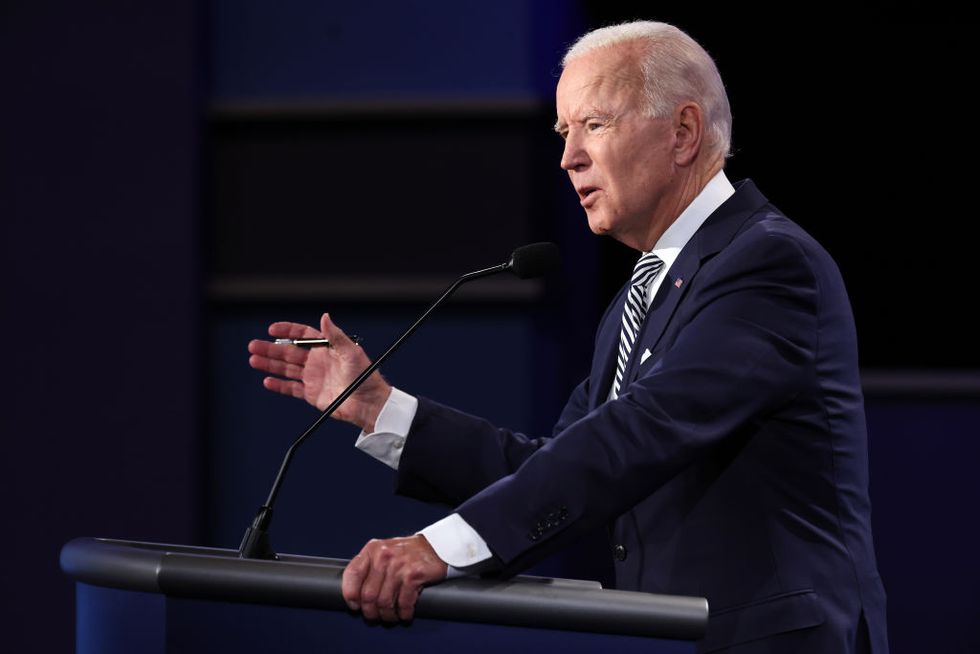 And it didn't leave a pleasant taste in the mouths of viewers who were, quite frankly, left feeling disgusted at what they had just witnessed.
It all felt very disorganized...
This debate is unfortunately between a steamroller with no operator & a Roomba that got stuck in a corner

— Aparna Nancherla (@Aparna Nancherla)1601428943.0
And the people of America have never before felt so disheartened in the run-up to an election.
But Trump's presidential campaign seems to be hitting rocks...
And things took an ultimate turn for the worst when at the start of October, the President and the First Lady, Melania, tested positive for COVID-19. Trump insisted that they immediately went into self-isolation together and that they felt fine, but after just a few days, he was hospitalized at Walter Reed National Military Centre.
Despite the huge worry surrounding Trump's health...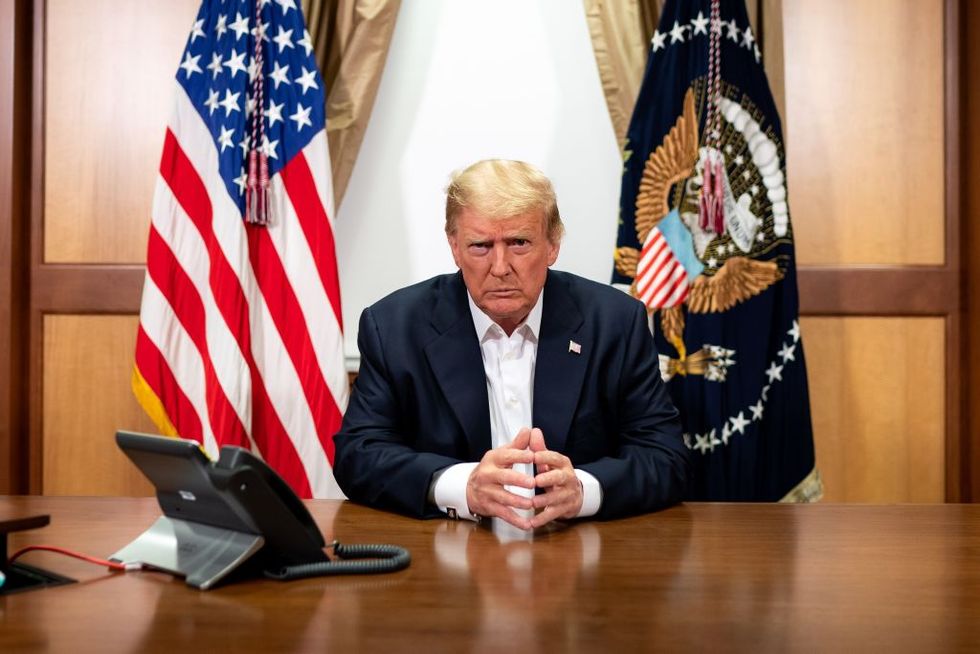 via: Getty
He was discharged just a few days later and insisted to the nation that all we need to do is to "learn to live with COVID", which was
very
concerning to hear.
In the days following the diagnosis', Trump continued to insist on how he was "feeling better than ever."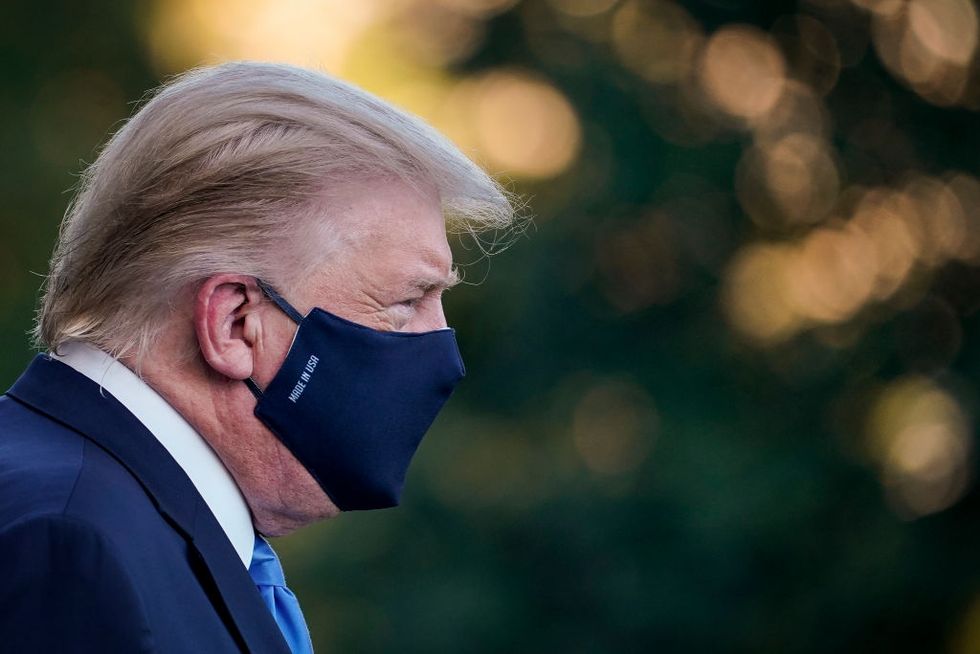 via: Getty
And, ever since, he has continued to throw his notorious rallies with gusto... And no social distancing, of course.
The scenes have been truly shocking.
The president has been flying all over the country and encouraging his supporters to gather in the masses to greet him... which goes
against
every coronavirus precaution taken this year.
But does Trump care?
He certainly does not!
Trump has been overtly proud of the turn-outs at his rallies...
And regularly takes to Twitter to thank his supporters for their loyalty.
However, yesterdays Omaha rally went a little pear-shaped...
And it resulted in thousands of these loyal supporters being stranded in freezing temperatures for hours.
It was a truly precarious situation.
President Trump took off in Air Force One 1 hr 20 minutes ago, but thousands of his supporters remain stranded on a… https://t.co/0HHEE9Ut0W

— Jeff Zeleny (@Jeff Zeleny)1603855302.0
It was reported that, after Trump departed in Air Force One, a crowd of his supporters - who had already been waiting in the cold for around 4 hours
before
the rally - were left stuck on the tarmac.
And, as you can see by the photo above...
It was
not
a small crowd.
How was this allowed to happen?!
Well,
according to
the Washington Post, the buses that were supposed to ferry the attendees from the airport road to a distant parking lot couldn't navigate the jammed airport roads.
It was reported that two groups of elderly supporters needed assistance from the police...
With one of the groups being completely frozen in the cold and unable to move.
At least 7 people were hospitalized after the event.
Rally crowd for @realDonaldTrump in Omaha, Nebraska. https://t.co/xlXuXGKfXi

— Jeff Mason (@Jeff Mason)1603858185.0
So what has President Trump had to say on the matter?
Nothing, of course!
Trump is yet to address the issue with the rally's transport, with the Trump campaign simply
telling
Omaha World-Herald that there were "plenty of buses" but they were delayed by the 2-lane airport access road.
Many believe he should at least address the shocking incident...
@realDonaldTrump You didn't pay your bus bill and so all of them were left behind to freeze

— Ali (@Ali)1603896747.0
It was
his
buses that caused the delay, after all.
However, any sort of apology or acknowledgment is looking very unlikely.
We wish those in hospital a speedy recovery.