There are certain things that bring you right back to the teen years (for better or worse) and, for women, many of those things are the beauty products they used.
The word "beauty" is used a bit loosely, but that was the goal. After all, how could you not be totally rad while wearing a Hypercolor T-shirt pulled to the side in a clip while smelling like Electric Youth?
Caboodles
First and foremost, you need somewhere to keep all your products. The solution? A Caboodle! The equivalent of a tackle box for all your makeup and hair ties.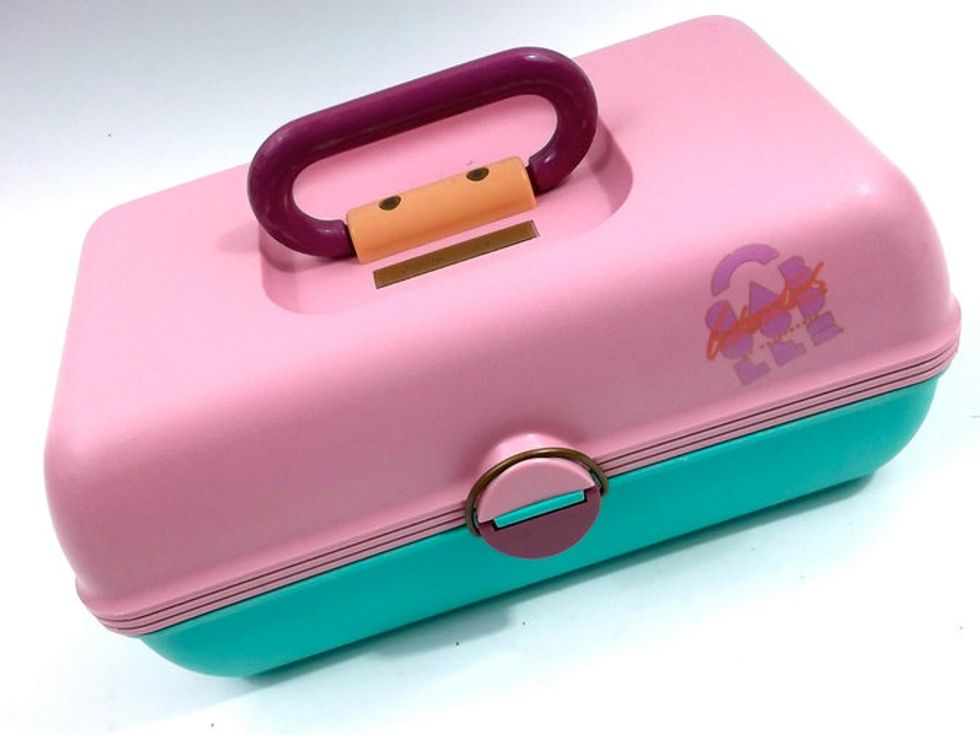 Image: Etsy
Lip Smackers
If you didn't have at least one of your two dozen Lip Smackers flavors in your pocket at every point in time, you felt like you were missing a limb. They came in every scent possible, and you had to collect them all.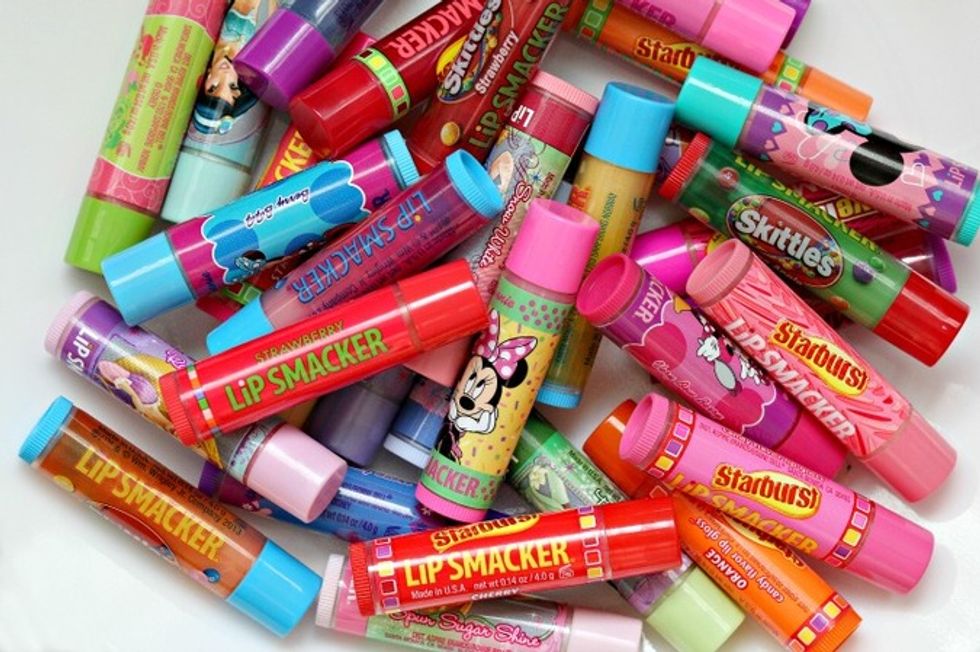 Image: Knocked Up Fabulous
Love's Baby Soft
A fragrance that combined the scent of baby powder and flowers — there was a time when pretty much every girl smelled like this.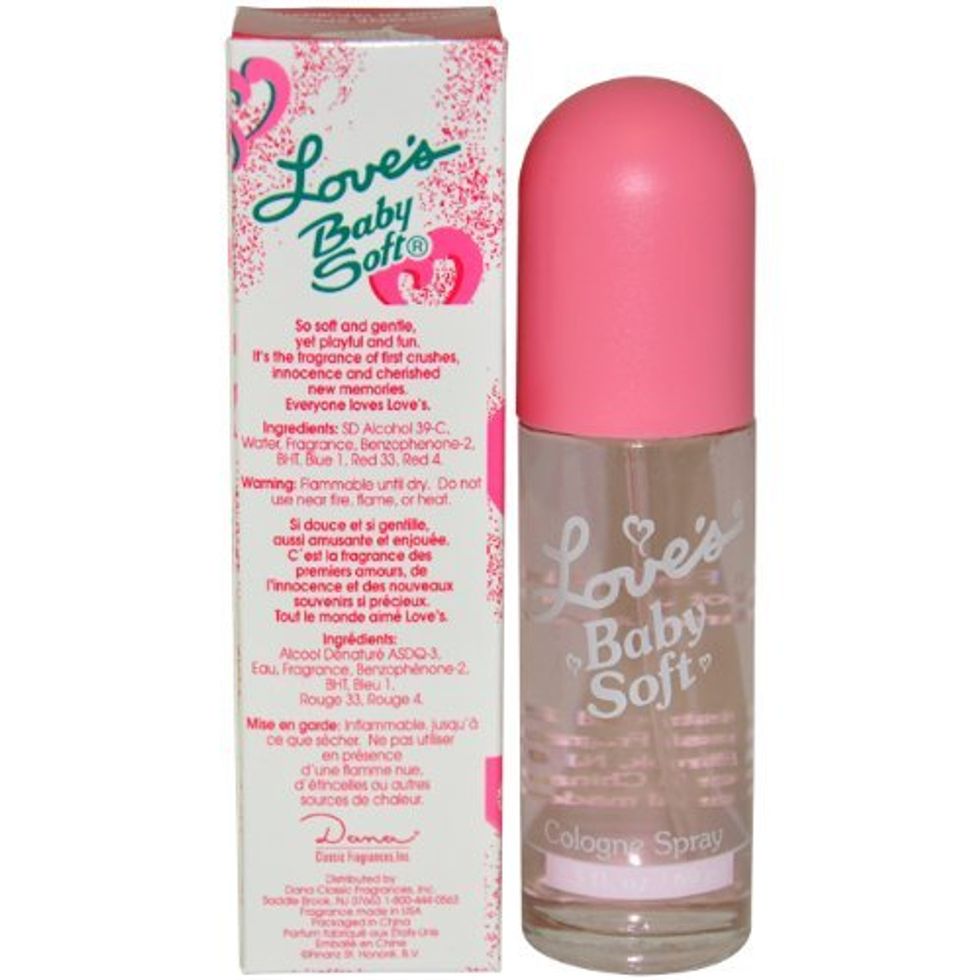 Image: Amazon
Electric Youth
Those who didn't wear Love's Baby Soft (or just wanted to switch things up) had Debbie Gibson's iconic fragrance on her dresser and spritzed on her wrists.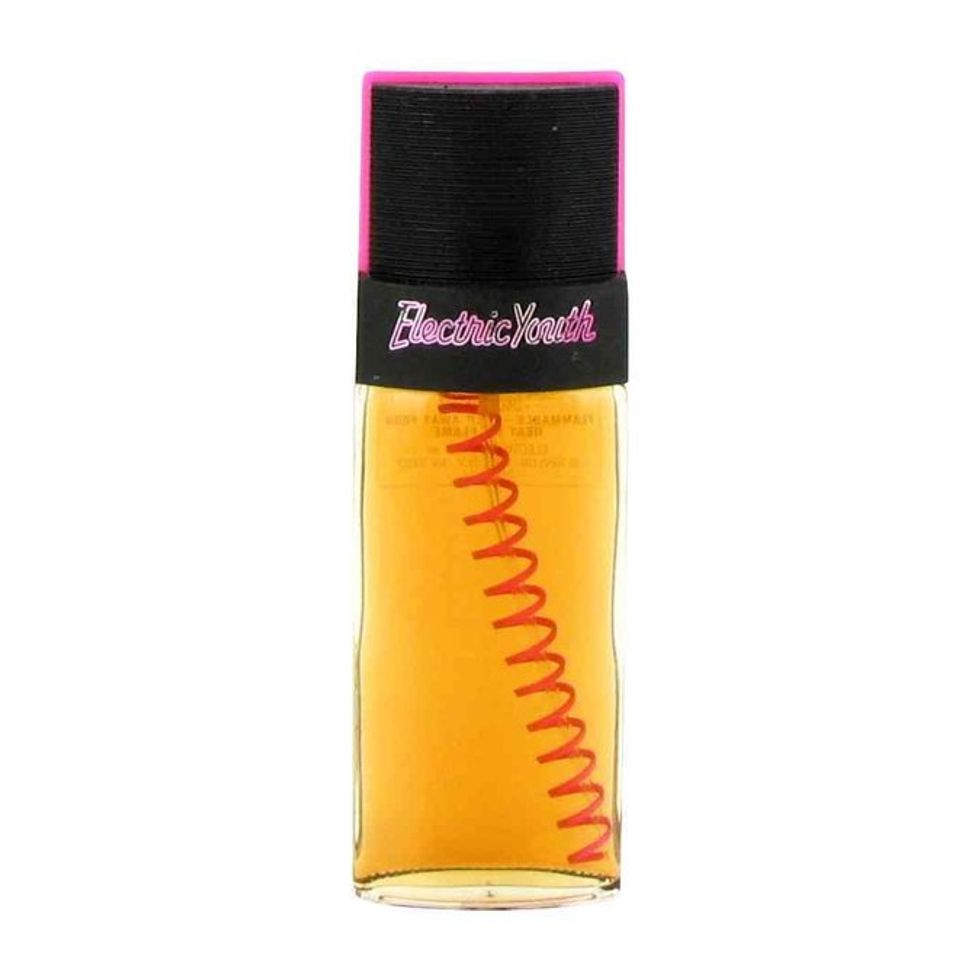 Image: Amazon
Sun-In
Forget highlights. This was "the" thing to constantly spray into your hair in the '80s in an effort to create blonde locks.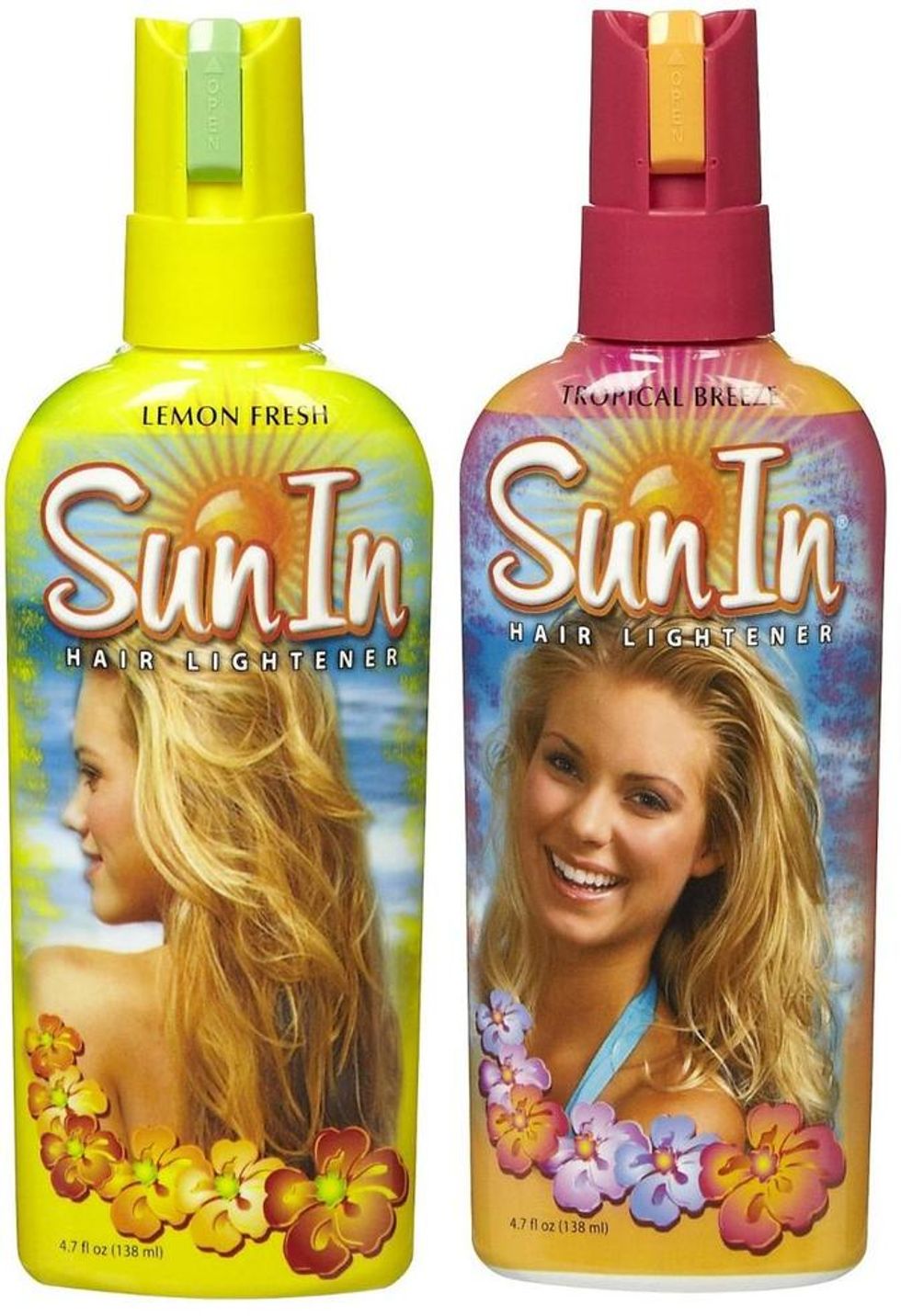 Image: The Exclusive Beauty Kit
Teen Spirit Deodorant
If you were an '80s kid, chances are your first introduction to deodorant was the fruity goodness that was Teen Spirit (after all, Nirvana did write a song about it).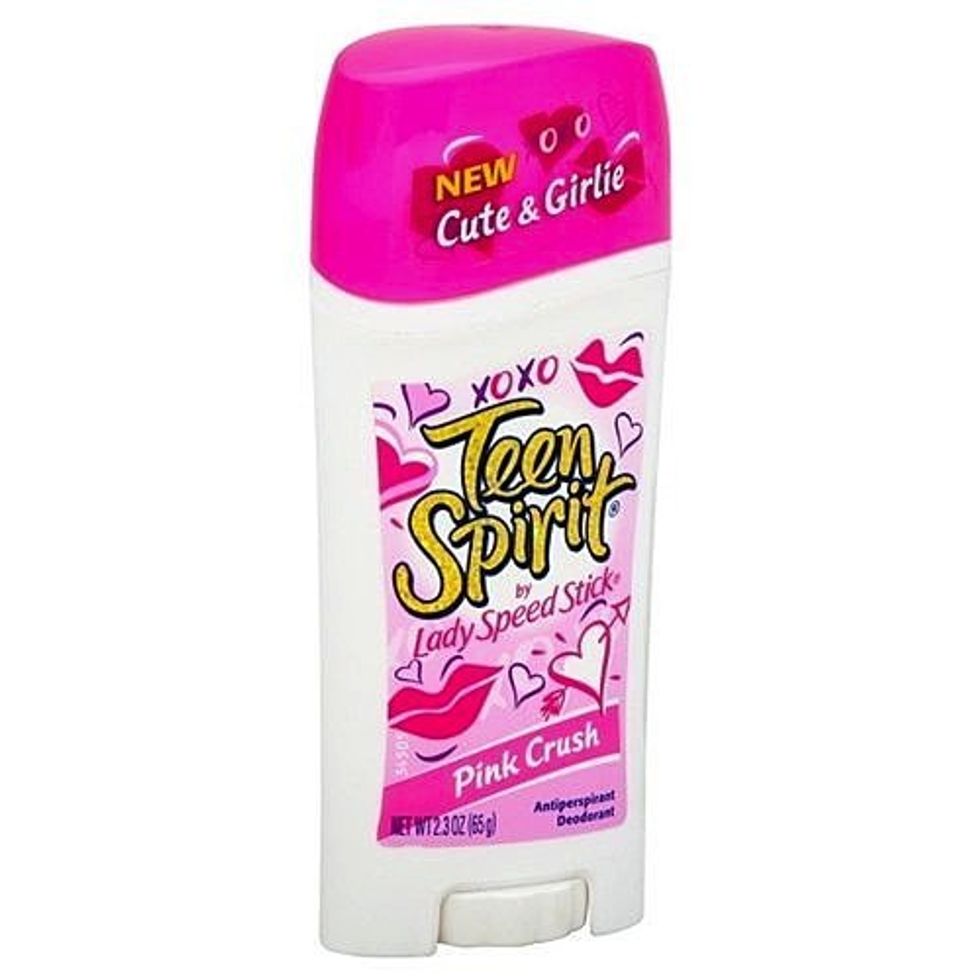 Image: Amazon
Crimping Iron
Who needs curls when you can crimp? While women now pay to fry their hair in an effort to straighten it, girls took to crimping irons to create tiny crimpy waves.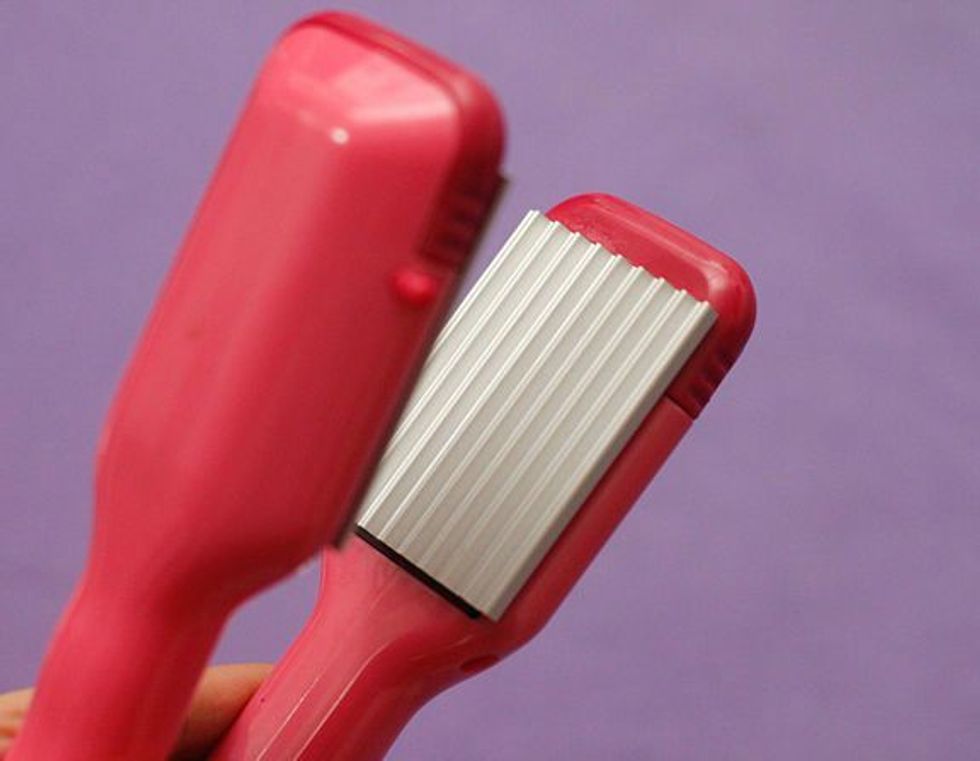 Image: WikiHow
Clairol Benders
If you didn't have a crimper, you could always heat-up these squishy pink-and-blue tubes that kind of looked like pastel Cheez Doodles, and put them on your head to create waves.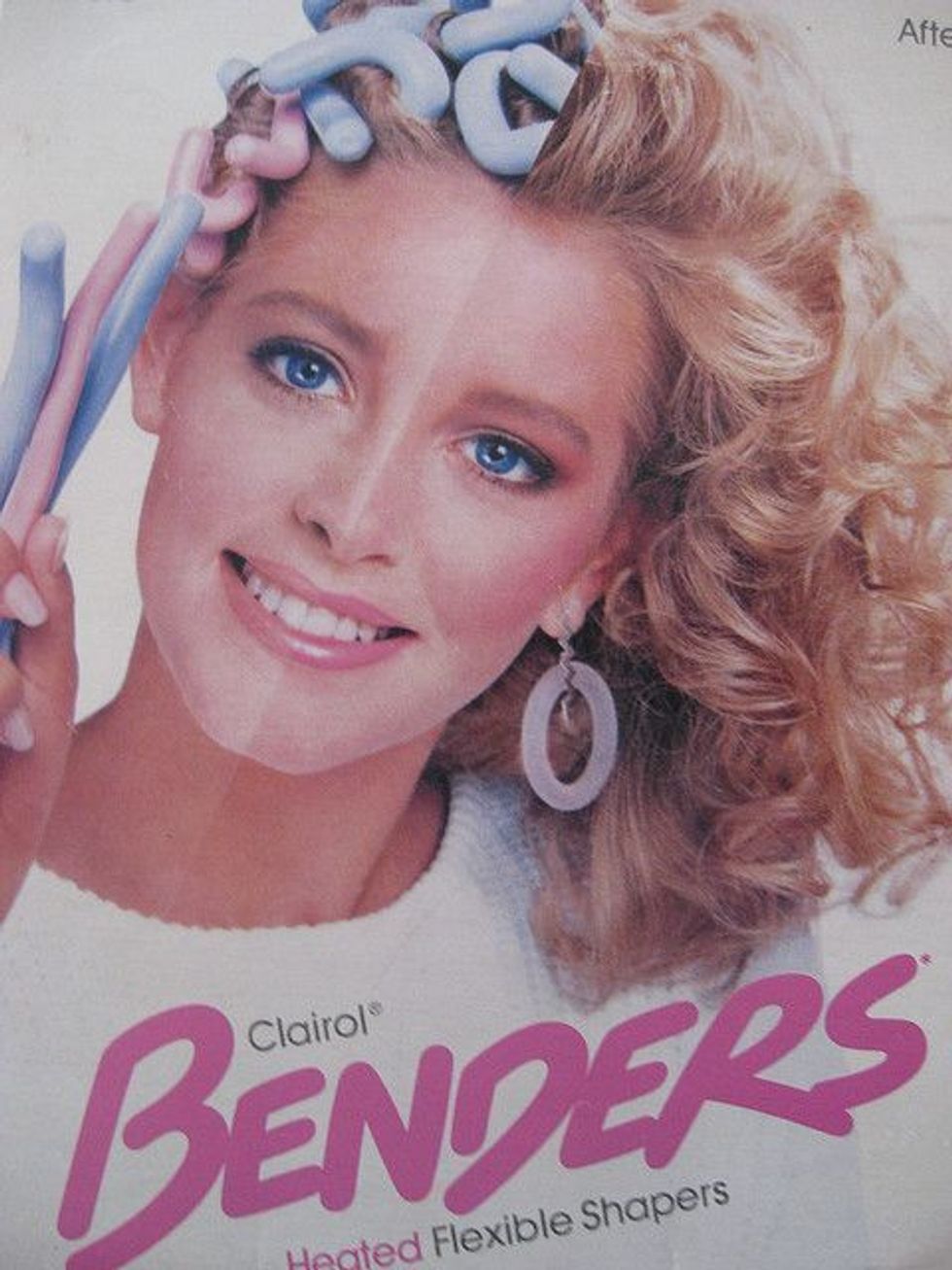 Image: BoxMom
Tinker Bell Cosmetics
These were products you could use without your mom feeling like you were wearing real makeup and perfume. After all, the nail polish peeled right off! What more could you want?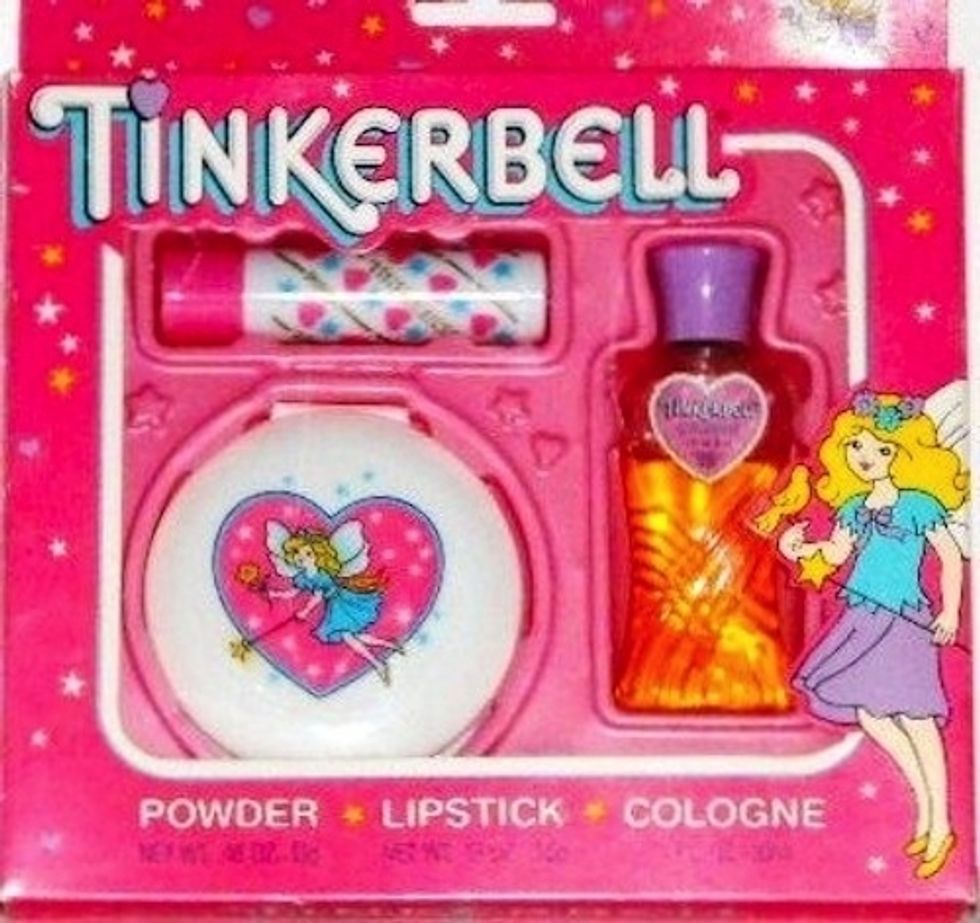 Image: Fourth Grade Nothing
Swatch Watches
Not only did they tell time, but you could switch out the guards and bands and tie cool rubberbands around the face of the watch. The perfect way to match it to your neon outfit.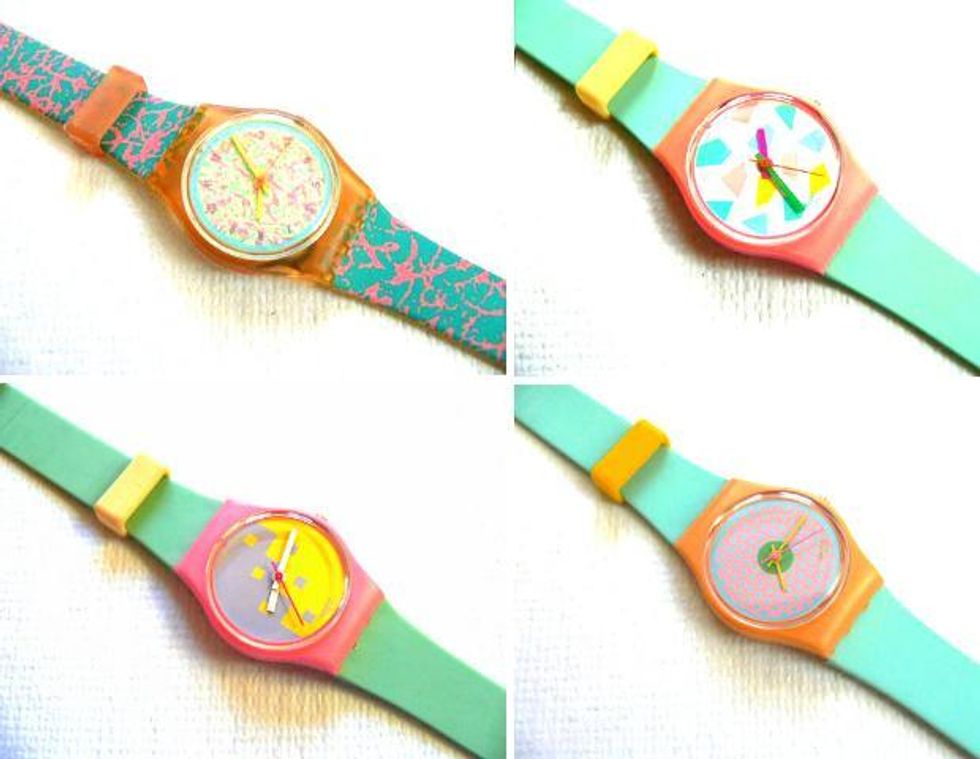 Image: Mirror 80
Press-On Nails
Sure they rarely actually fit onto your fingers (especially the thumb) and the glue residue stuck to your real nails for about a week, but you could have real fake nails to lose in your food the first time you tried to actually eat while wearing them!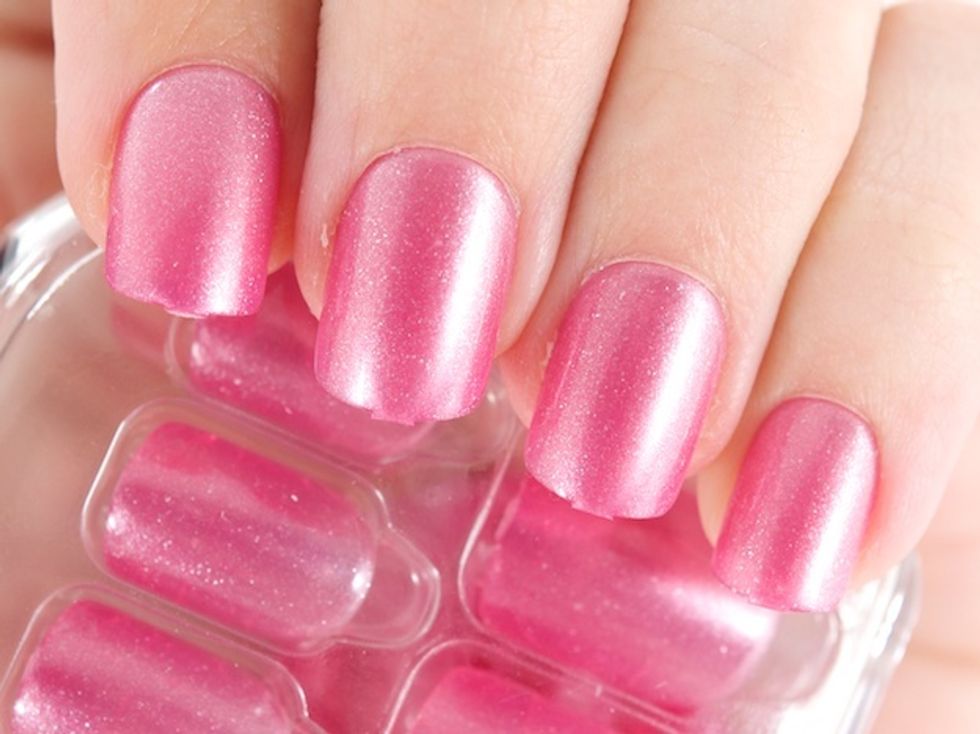 Image: BeautEzine
Hair Scrunchies
I have yet to meet a woman who didn't have at least one hair scrunchie in her arsenal — and her hair and Caboodle. Not only could you match them to your outfit, but you could also wear them on your wrist. Totally rad.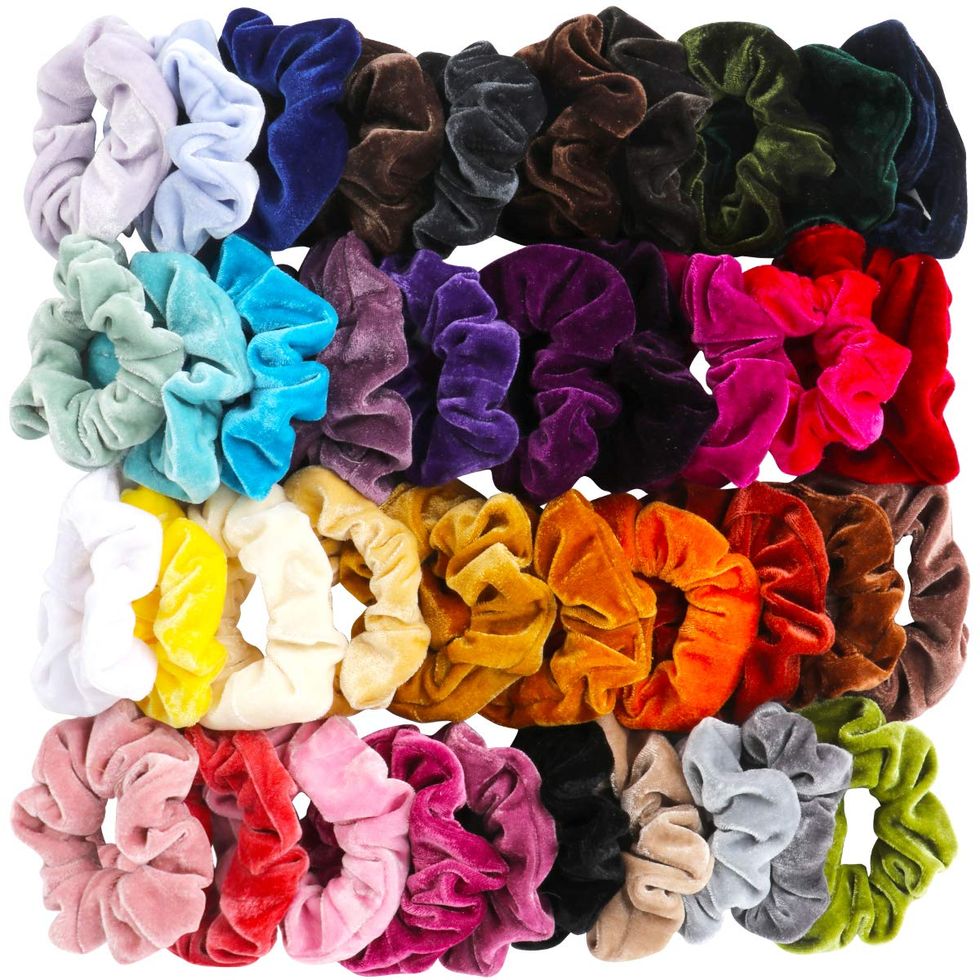 Image: Etsy
Hypercolor T-shirts
What could go wrong with temperature sensitive T-shirts that change color when they got hot? Well, if you were a sweater, everyone would know. But they were also activated by the touch of a hand, hot breath, and a variety of other creepy methods. Fun for all!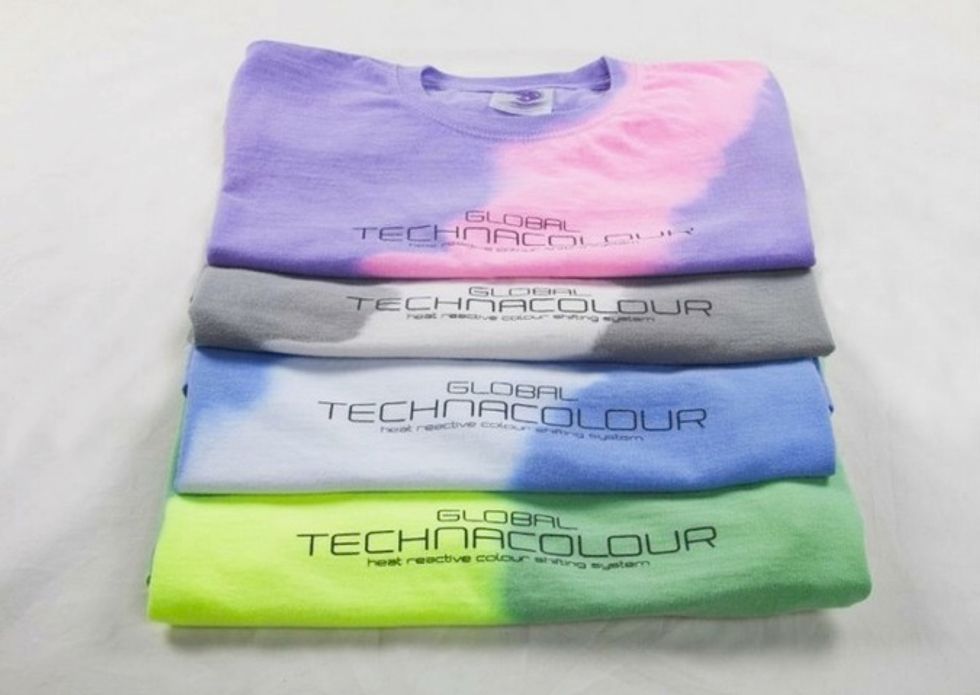 Image: Pop Sugar
T-Shirt Clip
Why just wear a T-shirt — Hypercolor or otherwise — when you can jazz it up by pulling it to the side and using a variety of stylish clips to gather it at your hip? Just make sure your side ponytail is secured on the same side.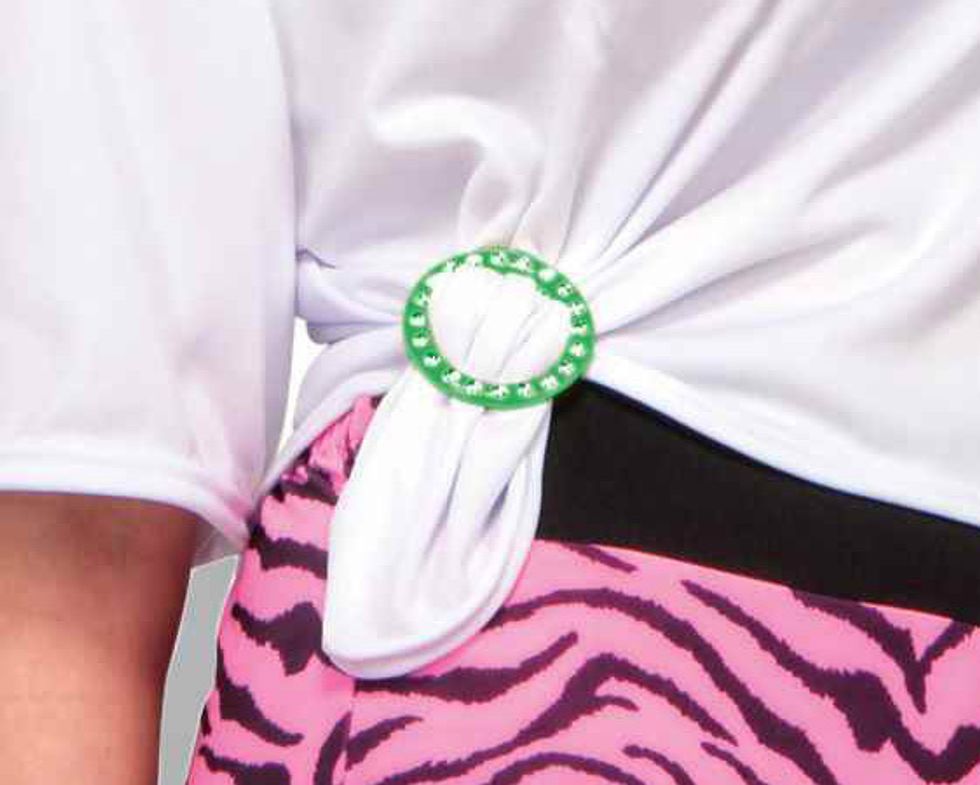 Image: Fun FX
Kissing Koolers
This was a combination of lip balm and facial concealer in texture and putting it on took a little bit of elbow grease, but the marbled, flavored glosses were a staple in most pockets.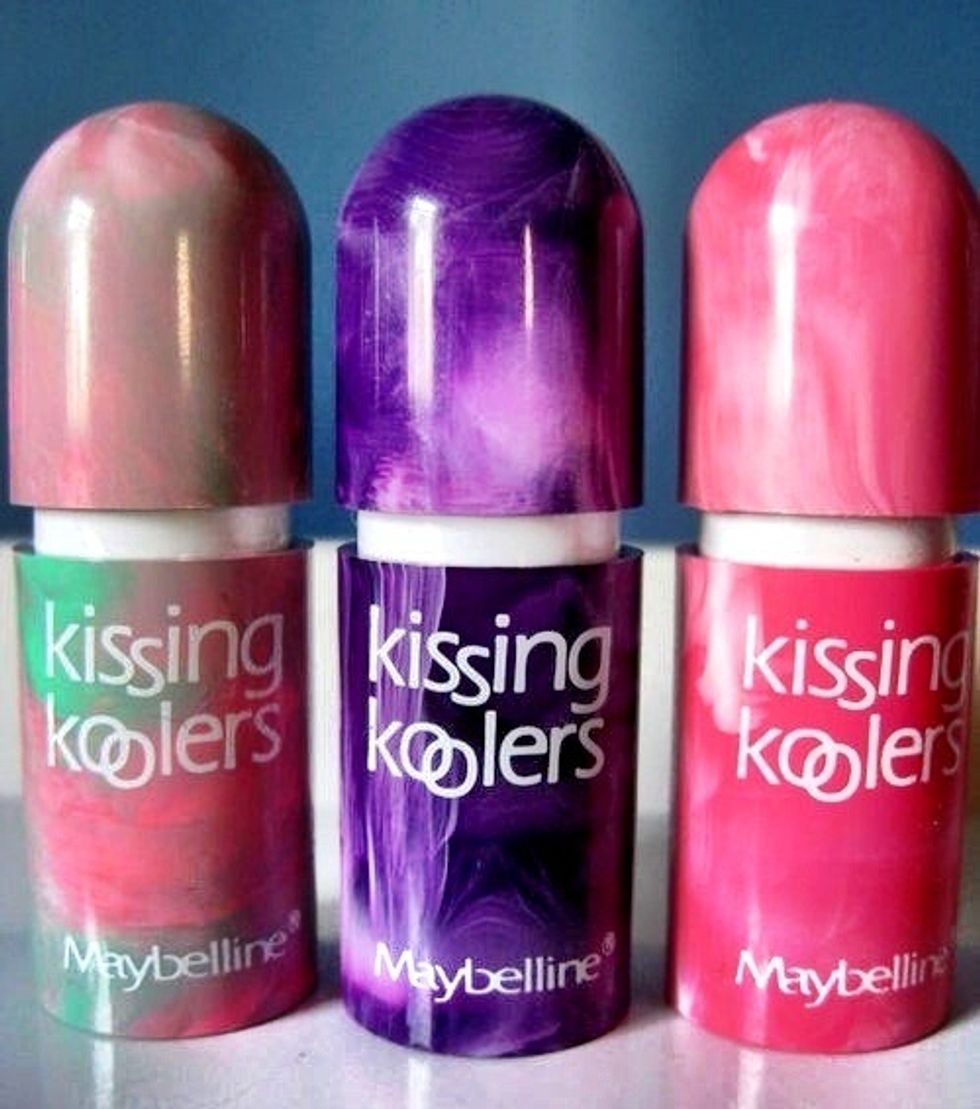 Image: Pinterest
Rubber Bracelets
The name pretty much says it all. They were just colored pieces of rubber you wore as bracelets. It was like the Pet Rock of jewelry, yet every girl had them stacked along her wrist.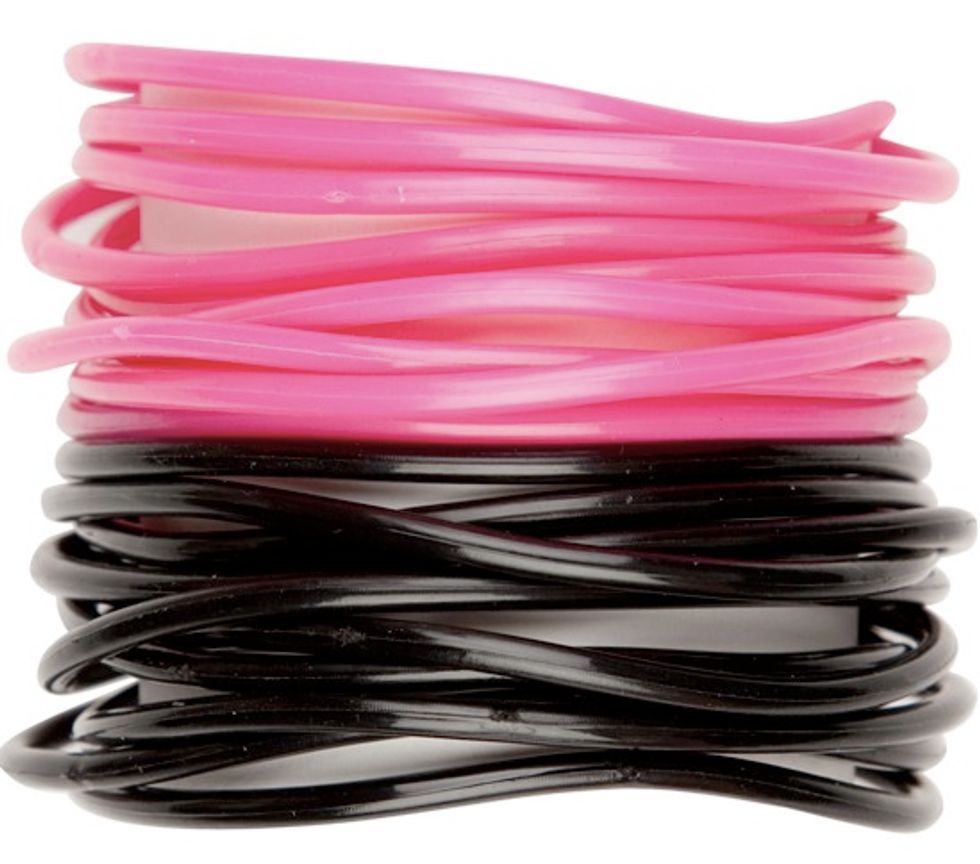 Image: Pop Sugar
Hair Gels
You had one of these three products to make sure your crimped or highly-teased hair was perfectly crunchy at all times.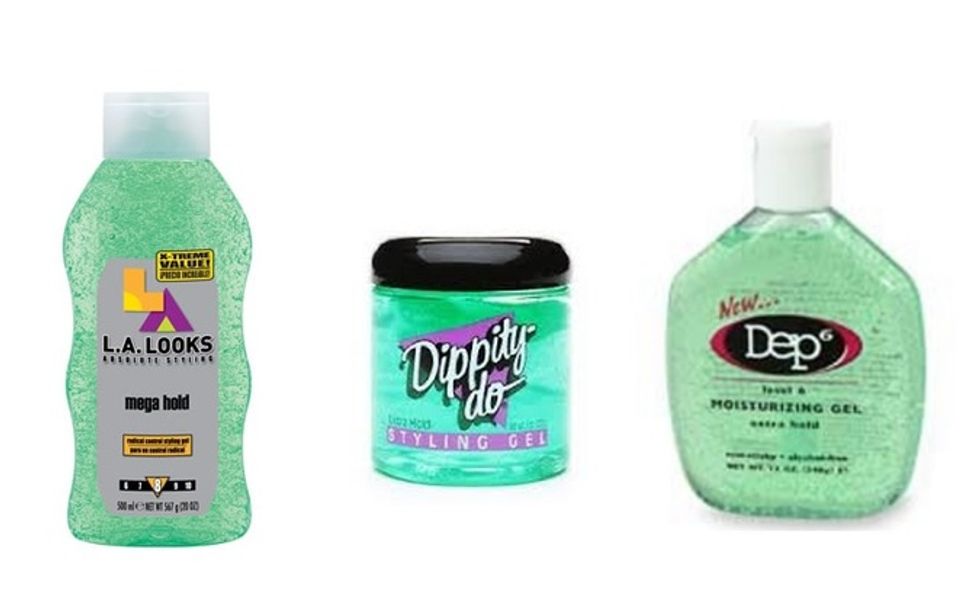 Image:  '80s Fashion
Noxzema
One whiff of this iconic "kind of smells like Vick's Vapor Rub" facial scrub (represented by Rebecca Gayheart) will take you right back to washing up every night.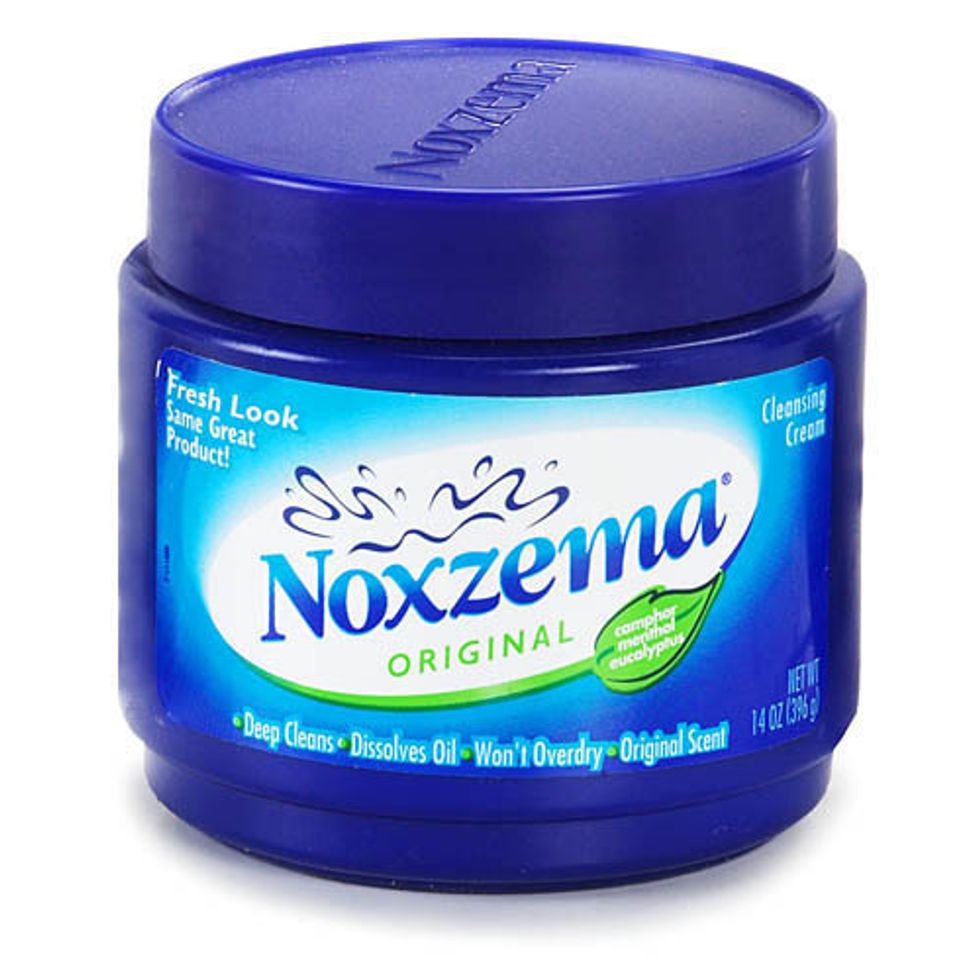 Image: Noxzema
Jellies
The quintessential footwear of the '80s and '90s, they came in every color imaginable — and even with glitter, of course — and, despite making your feet sweaty, you had to have a few pairs.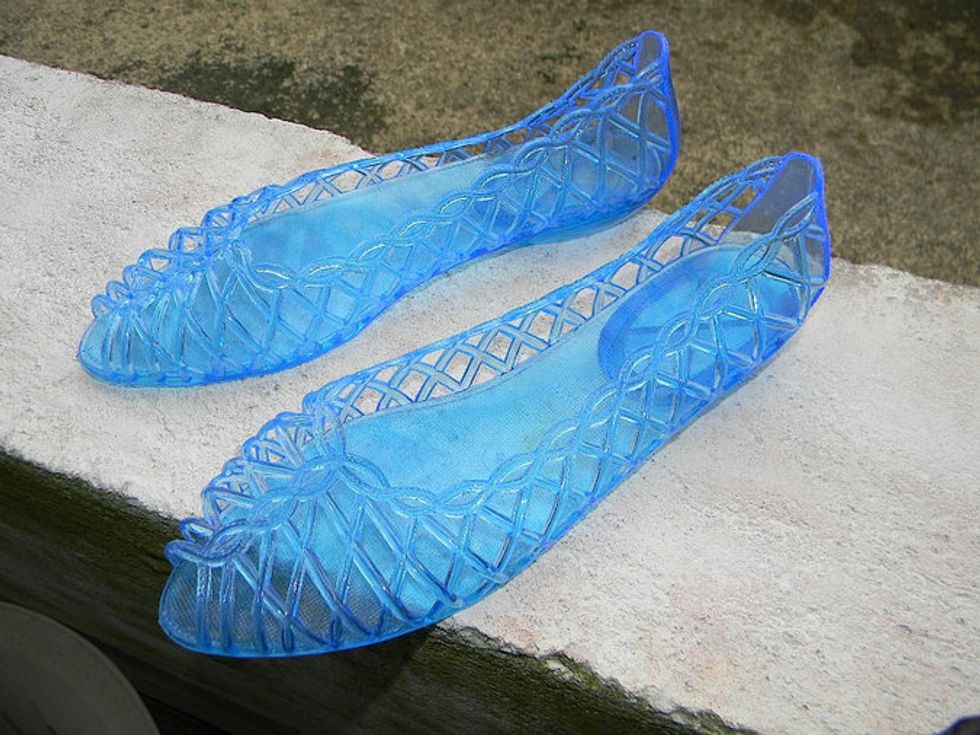 Image: Pop Sugar
Hard Candy Nail Polish
Along with "edgy" ads for the time, this polish came in trendy colors that were a huge step above the peel-away Tinker Bell polish you had once coveted not long ago.

Image: Glamour
Totally awesome, dude.