Netflix's latest documentary Tiger King, based on wild cats, has got everyone hooked. It's also become one of the meme-able series of our time (just wait until you see the full list of the best memes at the end).
But now, after a remarkable 25 days as Netflix's most watched title, the hit series has been dethroned and we have something new to binge watch during lockdown.
Keep scrolling to find out the new title holder!
Tiger King is huge!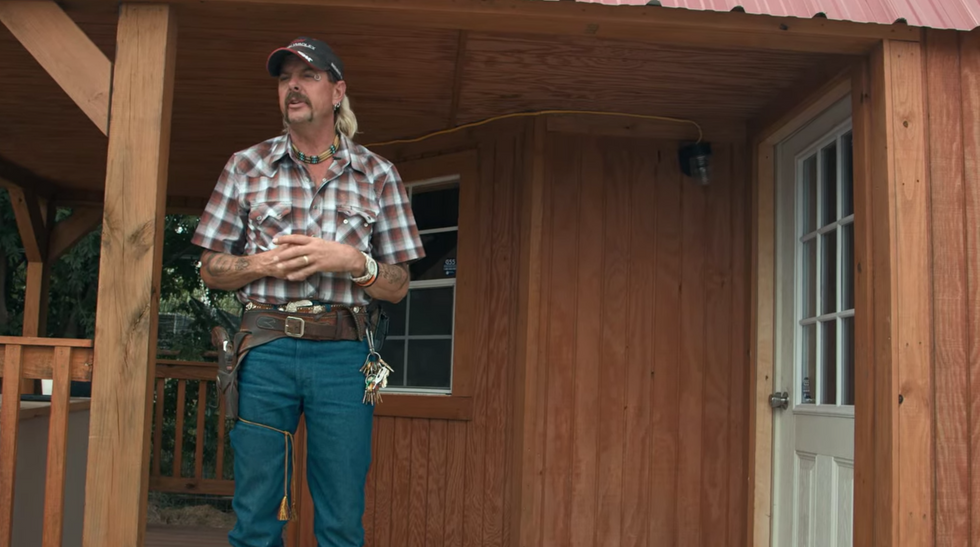 And it is perhaps the most binge-able Netflix show to date.
Netflix's docuseries, Tiger King gives us a majestic insight into the captivity of big cats here in America.
The 7-part series retells the story of a war between a very flamboyant tiger owner named Joe Exotic and his enemy, a Florida-based animal activist named Carole Baskin.
But it isn't just about the tigers and lions...
It is mostly about the scandalous lives of these people in America's big cat community... and we
cannot
get enough.
There was a lot of drama over the years...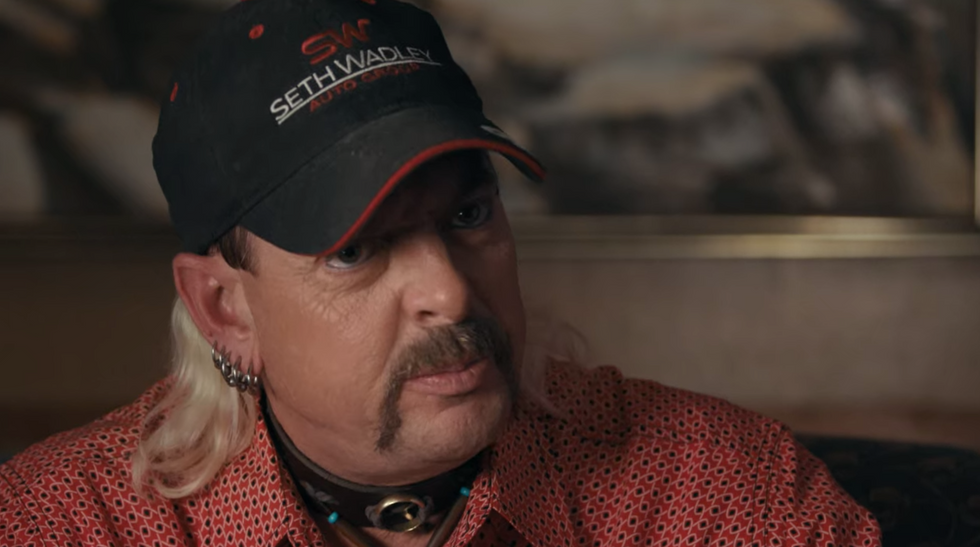 And Joe Exotic seemed to
really
have it in for Carole Baskin, with footage showing him repeatedly wishing death upon her and describing how he would like to kill her.
Yikes.
The show takes things to a whole new level...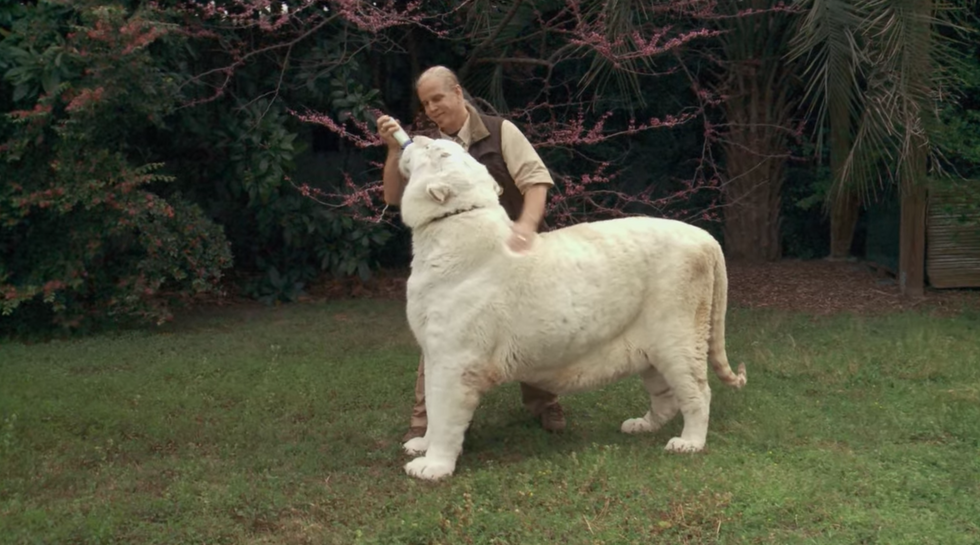 And it has already been branded as "bonkers" by viewers but that certainly doesn't mean it isn't binge-worthy.
Who knew there was such a large cult of exotic animal hoarders in the US?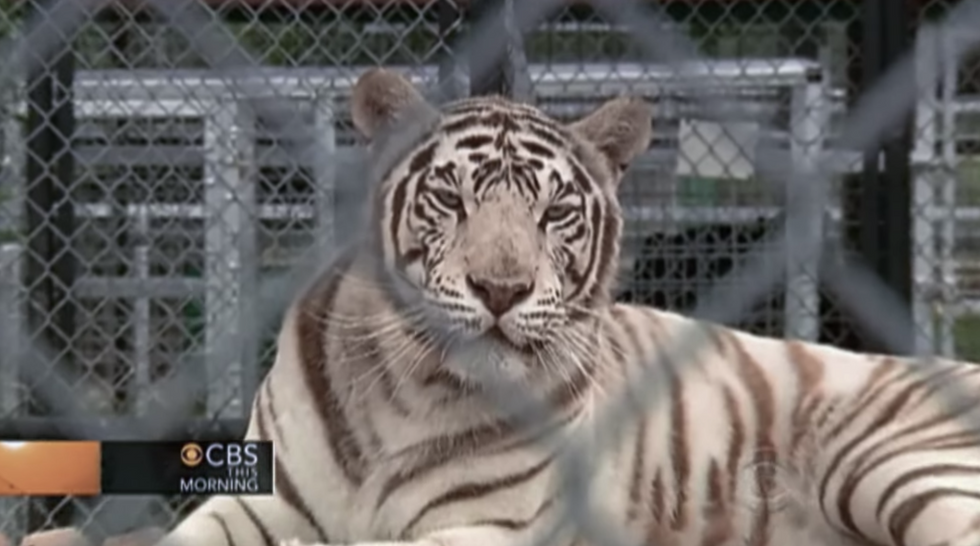 And who knew there was
so much
rivalry and hate?
But people seem to be forgetting that this is based on real-life...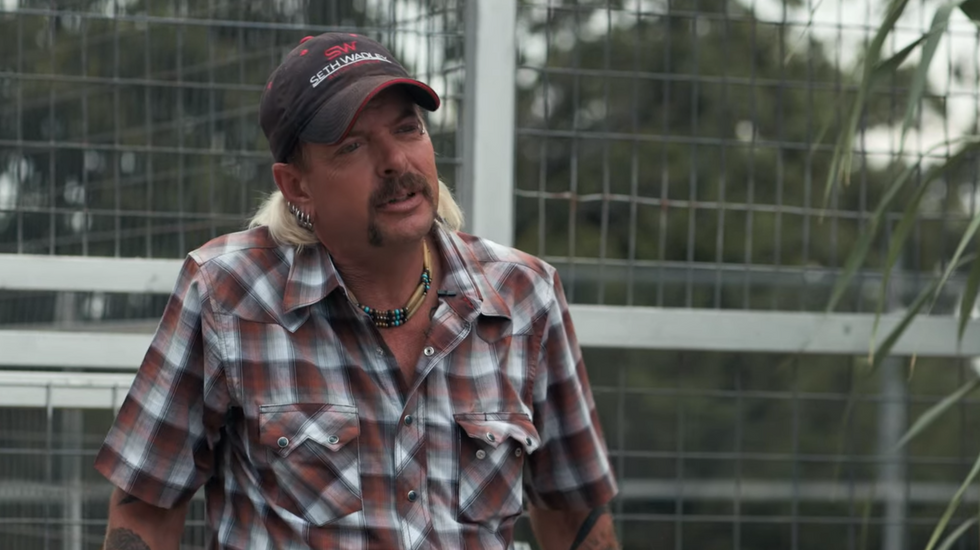 And when Joe's life gradually began to spiral out of control, he landed himself into some
deep trouble.
Joe is an openly gay man...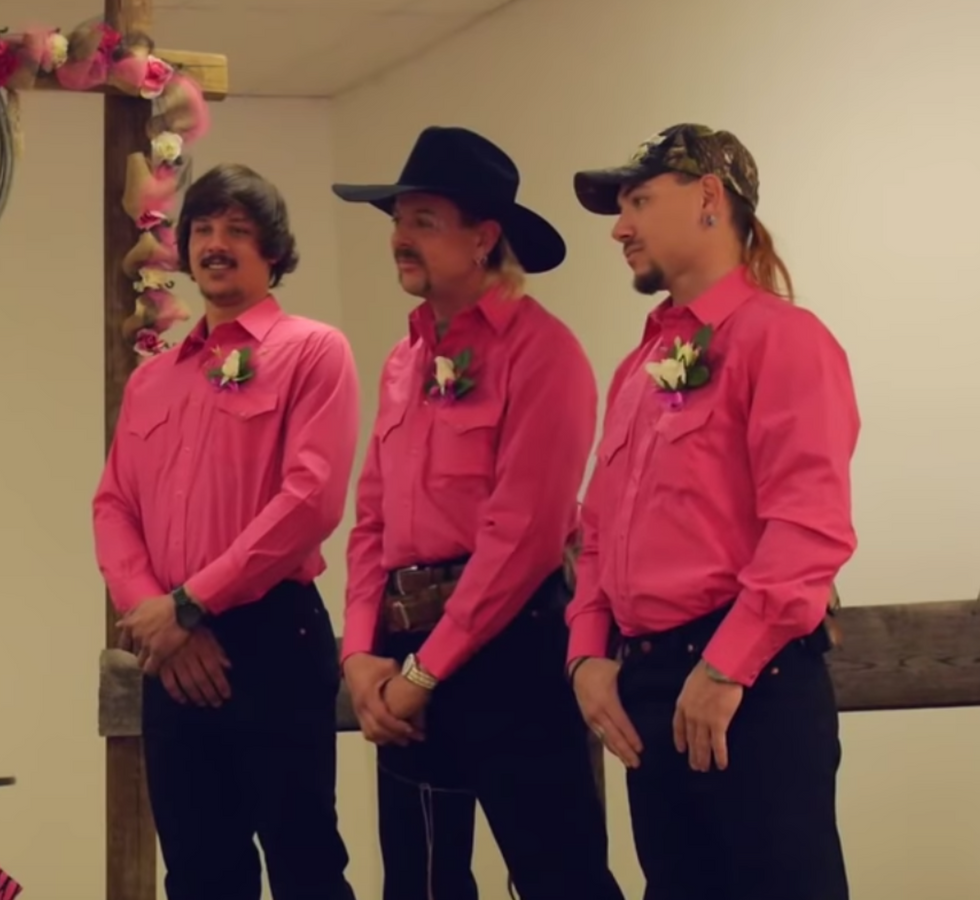 And after he married both John Finlay and Travis Maldonado in a 3-way ceremony, both of his husbands gradually deteriorated with drug use and mental health problems. Travis tragically took his own life after he made claims that he wasn't at all gay, and Joe had simply hoodwinked him by fueling his addictions.
And after this marriage tragically fell apart...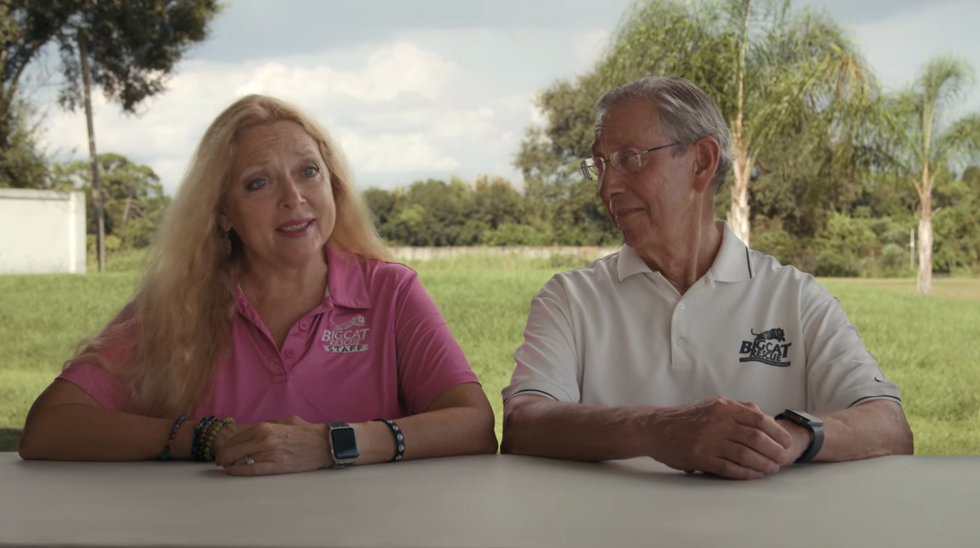 Joe himself fell into a downward spiral and his obsession with Carole and her husband grew even bigger.
And last year, things took a turn for the worst.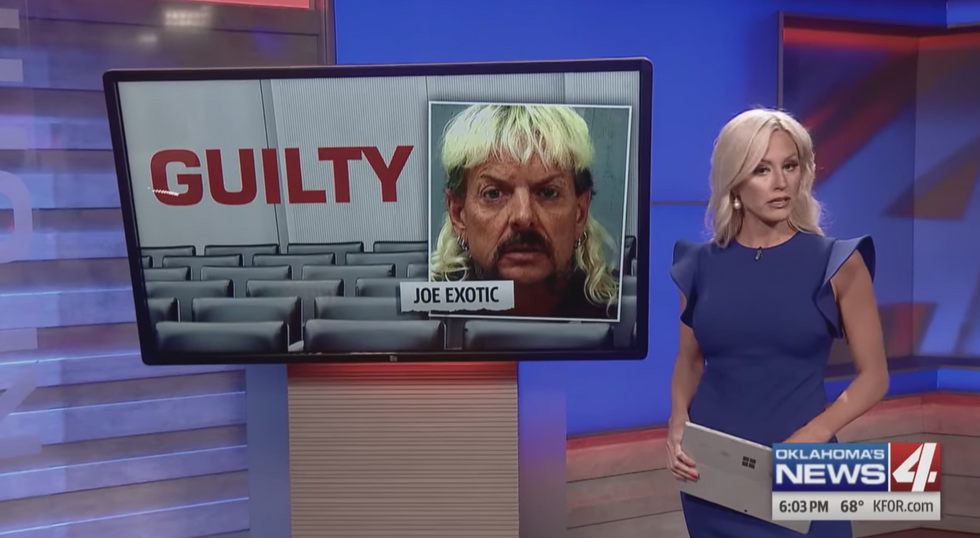 Joe was sentenced to twenty-two years in prison for attempting to have Carole murdered.
He hired a hitman to take Carole out whilst she was biking down a deserted bike path...
But the FBI became involved and they thankfully managed to put a stop to this dangerous plan.
Many viewers believe that Joe belongs in prison after his alarming behavior...
And of course, the internet is now a
Tiger King
minefield.
The memes have been flooding in...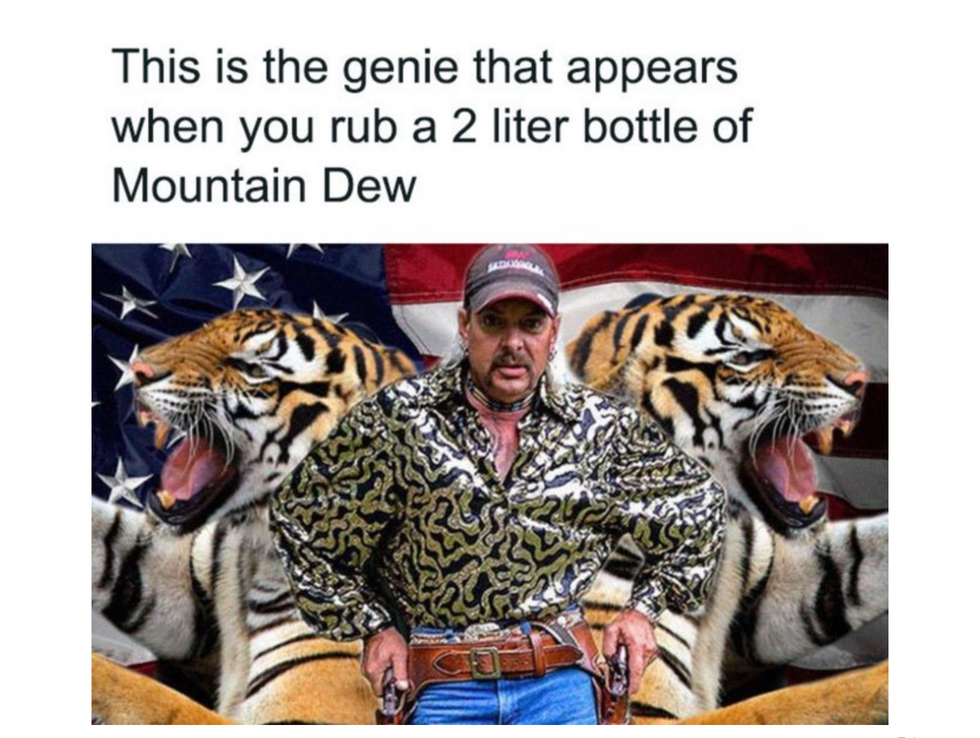 And even though this is poking fun at real-life events, we
cannot
get enough during our COVID-19 lockdown. You can read the full list of all the best
Tiger King
memes at the end...
And we must say...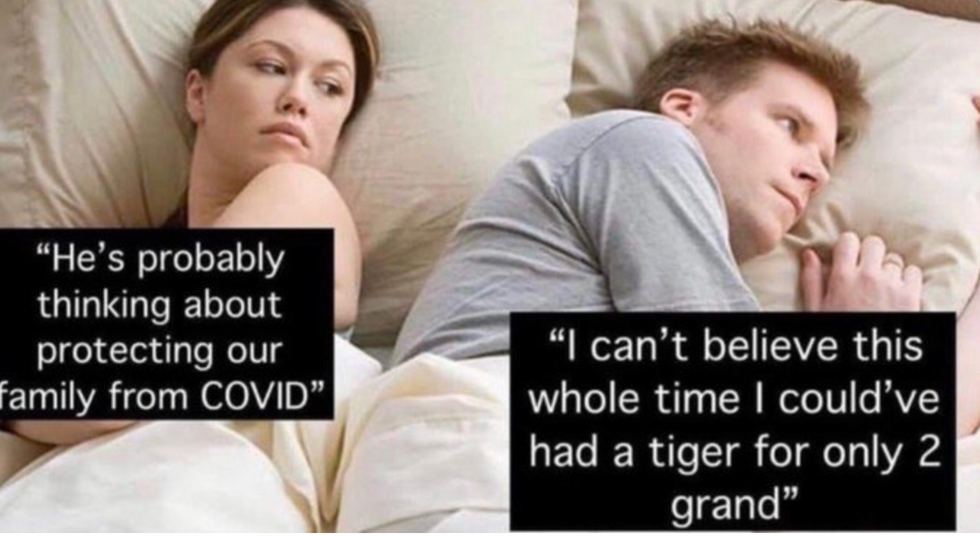 Tiger King
couldn't have possibly come at a better time.
And it seems there's still more left in the canon...
There have been endless rumors about a supposed extra episode of the show.
Luckily for us...
The rumors are true! Netflix confirmed the news of the hotly-awaited extra episode.
The new episode is titled The Tiger King and I.
According to the streaming service, it will feature interviews with John Reinke, Joshua Dial, John Finlay, Saff, Erik Cowie, Rick Kirkman, and Jeff and Lauren Lowe.
The episode will be hosted by Joel McHale.
And is being dubbed an "after show" to the hit series.
Fans are excited by the news, to say the least.
@netflix @Charlie_Maelol this is beyond my wildest dreams you know how much I love @joelmchale 😭

— Kayla✨ (@Kayla✨)1586467889.0
Our prayers truly have been answered.
A new theory has also been doing the rounds.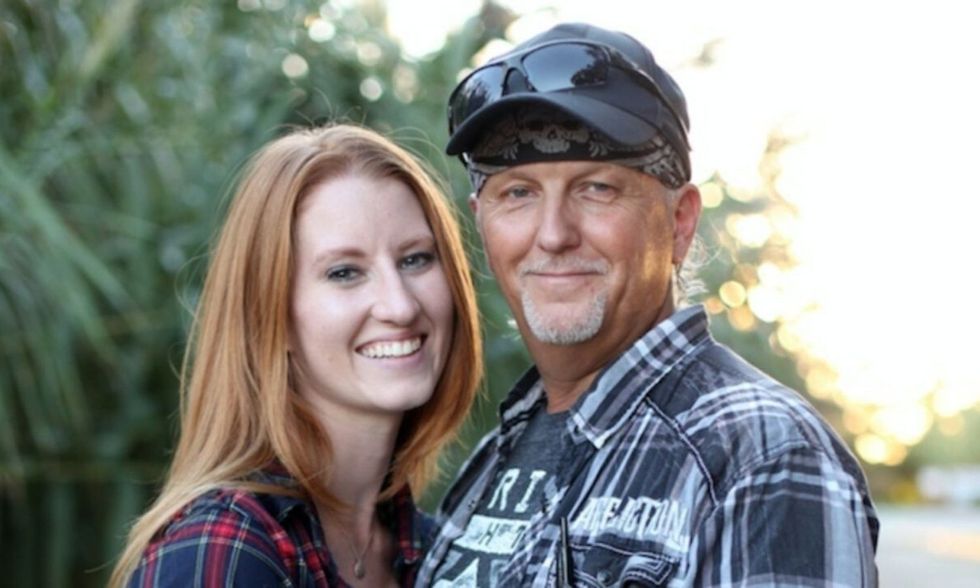 And many fans of the show genuinely believe what it says about Carole Baskin's first husband.
They think her husband is...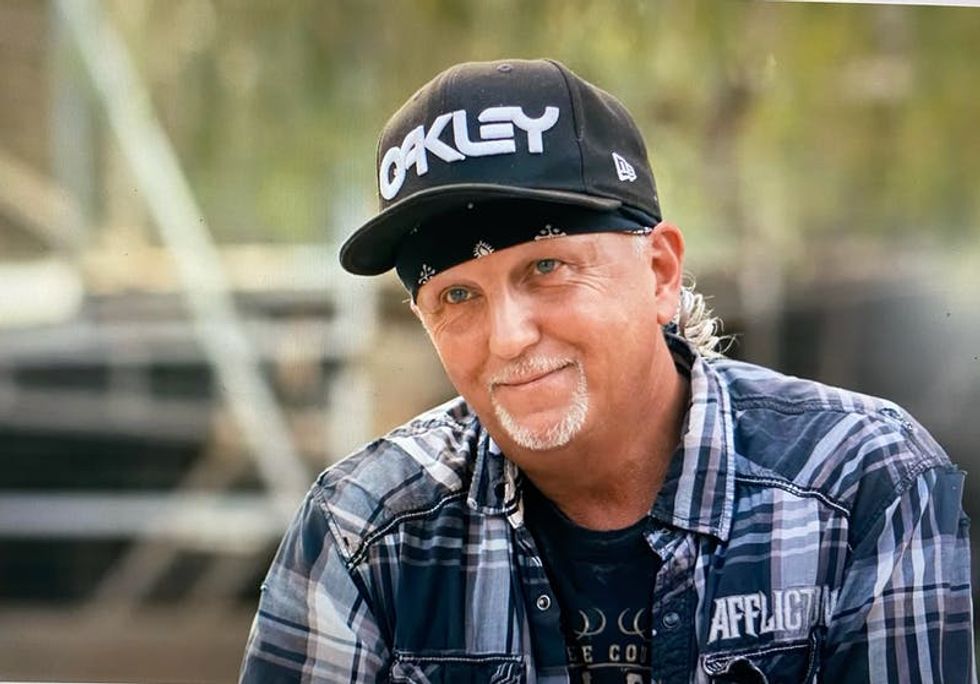 They think her husband is... high-key conman and Las Vegas lothario Jeff Lowe. One of the men who helped the authorities put Joe Exotic behind bars
Posting to Facebook.
One fan of the show wrote:
Jeff is Carole's abusive first husband who she paid off to go take Joe down. She rented a mansion and that caw to draw him in. Jeff and (James Garretson) even admit they directed Joe to kill Carole. When Joe didn't do it, they needed him to pay, he didn't. So Jeff sent his friend and he 'chickened out' on purpose.
They continued:
Hear me out: Carol's 1st husband is "Jeff Lowe" -con artist. He & Allan kill Don. Carol pays them money she inherit… https://t.co/ECtUi1z6Ba

— Haley Herzog (@Haley Herzog)1586052625.0
Carole then paid them all off. All the convicts around him, except (Kelci Saffery) and (John Reinke). Too bad I wasn't the police investigator, I would of definitely caught this bullshit. Jeff even told the cops about the Tiger skulls, because they didn't have enough to keep him otherwise on the bogs 'killing plot'.
Do you believe it?
Jeff Lowe is Carole Baskins first husband, Michael Murdock. Change my mind. #TigerKing https://t.co/nKBtsihi6j

— Matt Horner (@Matt Horner)1585967740.0
There's a few big flaws in the conspiracy theory, such as that their ages don't add up - but many people still like the idea of it... What do you think?
But all good things must come to an end.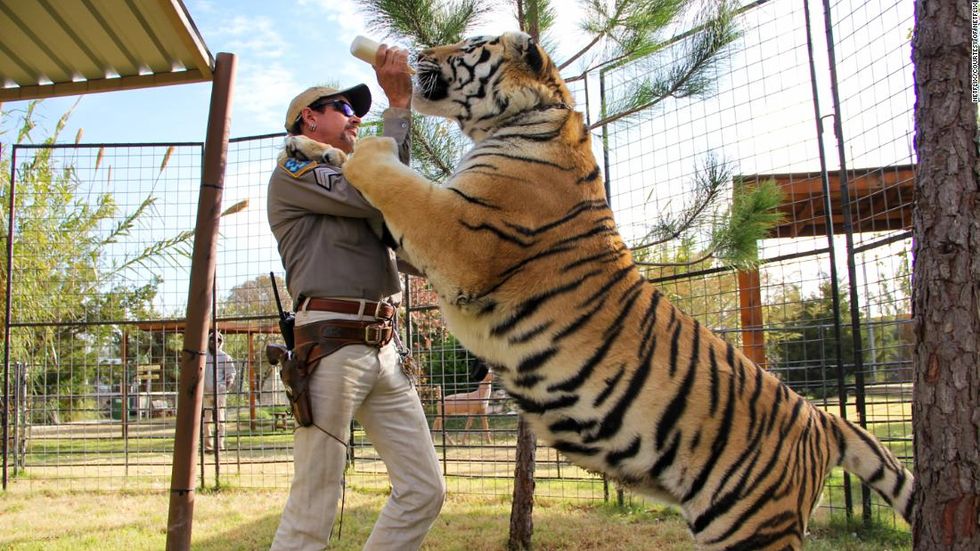 And Tiger King has just, and literally just, been dethroned as Netflix's most popular show.
It lasted 25 days.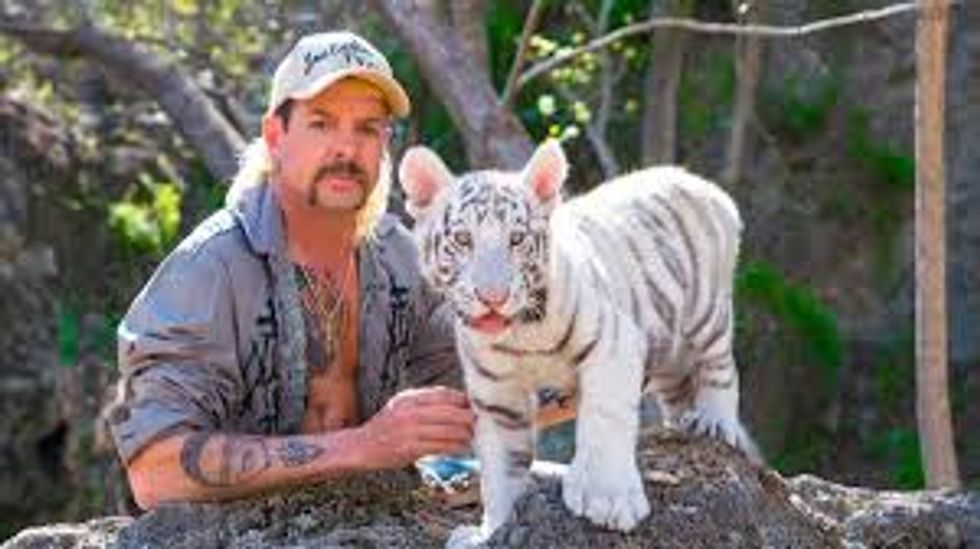 After a mega 25 days on top, Tiger King has now been slain! And there's a new king in town.
And it's such a weird one.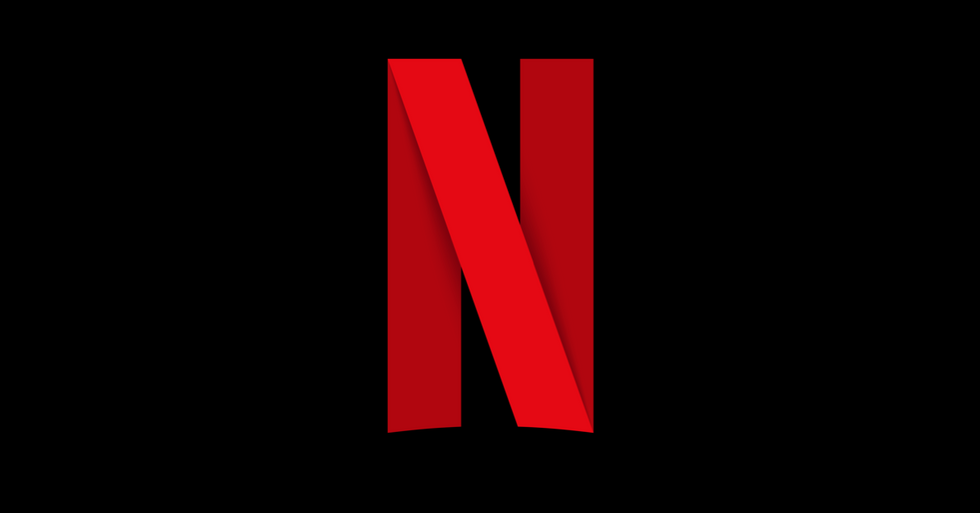 So what has replaced Tiger King. A new true-crime series? A gritty documentary on prison reform? No.
It's Despicable Me!
If you have US Netflix, log on and see what is in the #1 spot for Top 10 in U.S Today. Not Tiger King, not Outer Ba… https://t.co/5wYt4AAfwe

— Anne | blm | cowboy like me took me to church (@Anne | blm | cowboy like me took me to church)1587314041.0
Yeah. Honestly. Tiger King has just been wiped off the number one spot by none other than light-hearted 2010 comedy,
Despicable Me.
I don't quite know what to say.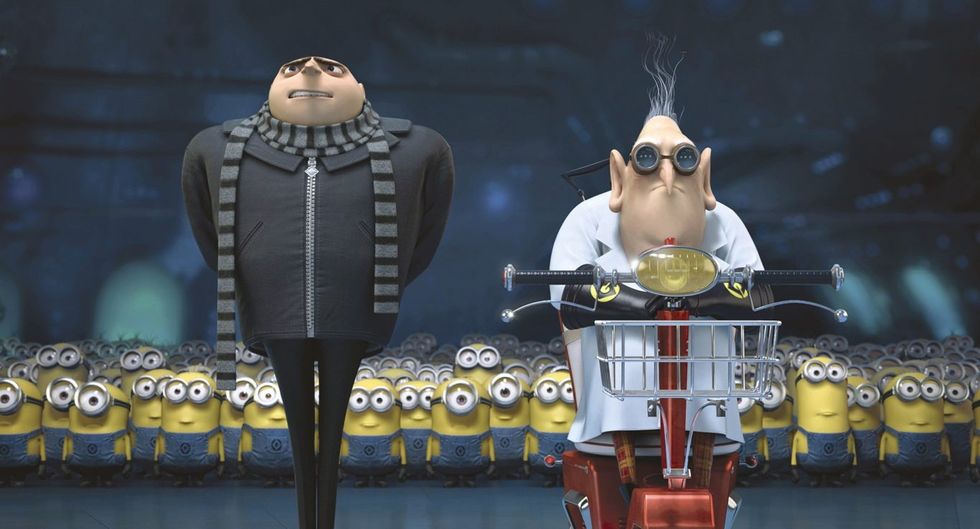 But you know what, I might just watch
Despicable Me
tonight.