This is the amazing story of how a TikTok video has given police new clues into the 2003 kidnapping of a young girl in Chicago.
Police in Washington state are investigating whether a woman filmed in a viral TikTok video in Mexico is the child who was abducted a day before her fifth birthday nearly two decades ago.
Keep scrolling to learn more.

Back in 2003, Sofia Juarez on Feb. 4.
TikTok/@akayalla
She was just four years old... But first.
TikTok is absolutely taking over the world.
It's pretty unlikely that you'll see a teenager who isn't obsessed with the social media platform.
But it isn't just teenagers who are obsessed with social media...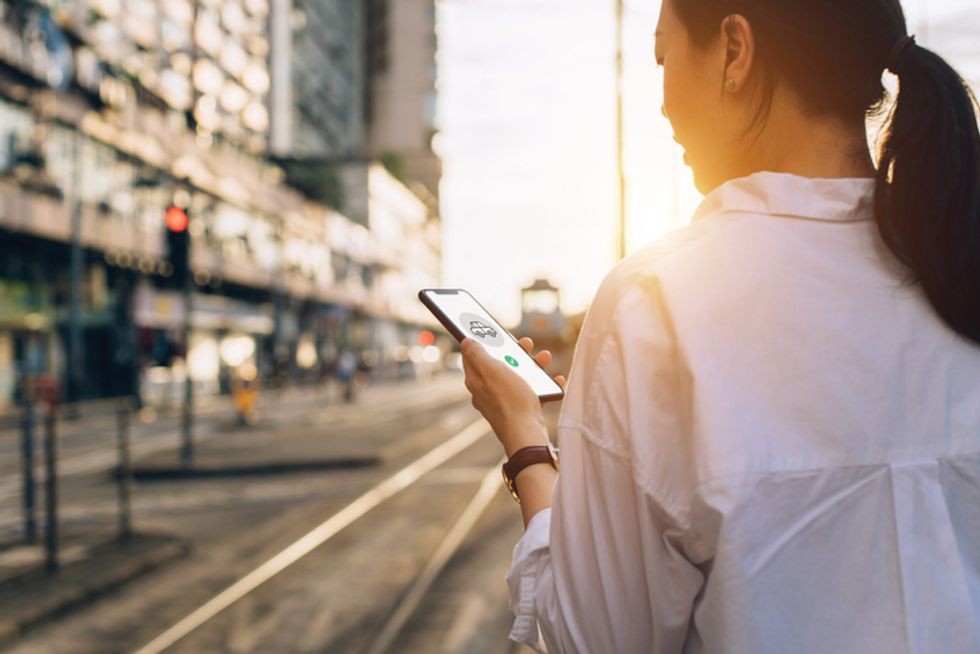 via: Getty Images
The majority of us adults are too, with us posting every inch of our lives on these apps and communicating with others through them solely.
A lot of social media apps provide many purposes...
via: Shutterstock
People can actually
earn a living
through social media, such as selling things on Instagram or starting a business through Twitter.
But there are some apps that aren't so productive...
And TikTok is one of them!
A lot of people are struggling to understand exactly what TikTok is...
Basically, it is an iOS and Android app made for creating and sharing short lip-sync, comedy, and talent videos.
It went viral pretty quickly ...
It was the world's fourth most downloaded app in 2018, beating Instagram and Snapchat - which is a pretty big achievement!
It has been argued that TikTok is better than Vine...
But who remembers Vine?
TikTok videos look a little something like this...
I WAS NOT EXPECTING THIS LMAO https://t.co/v1G9OjFpU2

— andrea (@andrea)1546294908.0
And it has to be said, the majority of them are
rather entertaining.
Animals and TikTok are the best combination.
I have been CACKLING at this video for the past FIFTEEN MINUTES I am CRYING https://t.co/F37ctM1rz1

— Thee Queen Garbage // ACAB (@Thee Queen Garbage // ACAB)1540180713.0
More and more people jumped on board the TikTok bandwagon and started getting their beloved pets involved.
The rise of superstars...
Some are just plain weird...
It can now be established that TikTok is just a space for weird videos.
still cannot get their heads around it!
But there's one new TikTok story that's taking the internet by storm.
And it's pretty crazy...
It's the story of Sofia Juarez.
TikTok/@akayalla
Who was kidnapped just days before her fifth birthday back in 2003.
The case was never solved...
A TikTok interview with a woman in Mexico has led to fresh leads in the case of Sofia Juarez, who was abducted one… https://t.co/6mSjmMu3nQ

— HLN (@HLN)1620497883.0
However a new video, uploaded to TikTok last month is giving investigators some hope.
The video was shot in northwest Mexico.
That Sofia Juarez case has haunted me for so long and I have no connection with the family. Only thing is she's fro… https://t.co/XB60rRs2F5

— ernie (@ernie)1620226003.0
The woman says that she is 22 and that she was kidnapped. She also asks if her parents are watching to come and get her because she doesn't know where she is from.
Lt. Aaron Clem, a spokesman with the city's police department, said that they have been in touch with the man who shot the video - and that he's been helpful.
@akayalla

¿Será de aká o será de allá? 😳#culturageneral #preguntas #culiacan #sinaloa #viral
Clem explained:
The ultimate goal is to get her identified and have her voluntarily give us a DNA sample. … There is enough there that we need to do our due diligence,
They said if they crack this case after twenty years, it'll be something to celebrate.
A Tiktok video has led to fresh leads in the disappearance of a 4-year-old girl in 2003 A TikTok video has led to f… https://t.co/sepaoqC4Sw

— Shahid Khan (@Shahid Khan)1620445760.0
It would be amazing. It would be great for the family and great for the community. Everyone is looking forward to her coming home.
Take a look at the TikTok below.
It's pretty fascinating to say the least.