Tom Felton recently released a reaction video after seeing all the "thirsty" Draco Malfoy videos on Tik Tok and it's the best thing we've ever seen. Keep scrolling to see his hilarious response...
The magical world of Harry Potter gave us all our first crushes.
Whether you were into heroes or bad boys, there's no denying that Harry Potter had a whole range of heartthrobs to crush on throughout our teen years.
It only takes one reminder...
No matter if you had a "Harry" crush...
I mean, Harry Potter had everyone's hearts. A humble guy with the power to save the world? We stan.
And what about Hermione?
Our first-ever girl-crush and even today, Emma Watson reigns supreme.
Or maybe you were crushing hard on Ron?
Ron Weasley was such an underrated guy, but when your best friends with people like Harry and Hermione, you're bound to be considered a diamond in the rough.
We can't forget about Ron's twin brothers, Fred and George.
No one could resist their charms.
But maybe you were more of a Cedric Diggory kind of girl?
The perfect Hogwarts student with a dashing smile... But a very unfortunate ending. Yikes.
And of course, we have Neville Longbottom, who dramatically glowed up by the final movie.
Sweet, sensitive, and slightly traumatized.
Some of the edgier fans were head over heels for the older characters...
Remus Lupin, Severus Snape, Sirius Black and Lucius Malfoy. I mean, it's an interesting choice, but let's stick to the others, please.
But there's one guy we all had a massive crush on...
And that's Draco Malfoy.
Slytherin's platinum blonde mommy's boy.
As pathetic as he was sometimes, we pitied him for the immense amount of pressure he got from his family to be the "perfect" evil son, even if he didn't want to be.
But as he got older, he started become more attractive.
The black suit? The turtle neck? The parted hair? It was a look. No one could ever pull it off as well as he did.
And that's just a fact.
So it's no wonder why no one ever got over their crush on the wannabe bad boy.
Recently, Tik Tok users have started a trend involving Draco's character and it's gone viral.
Harry Potter movies to alter the storyline and a lot of Tik Tok users like to involve themselves.
For example, one of the more viral videos consisted of Draco staying on the good side of the final battle rather than joining his parents.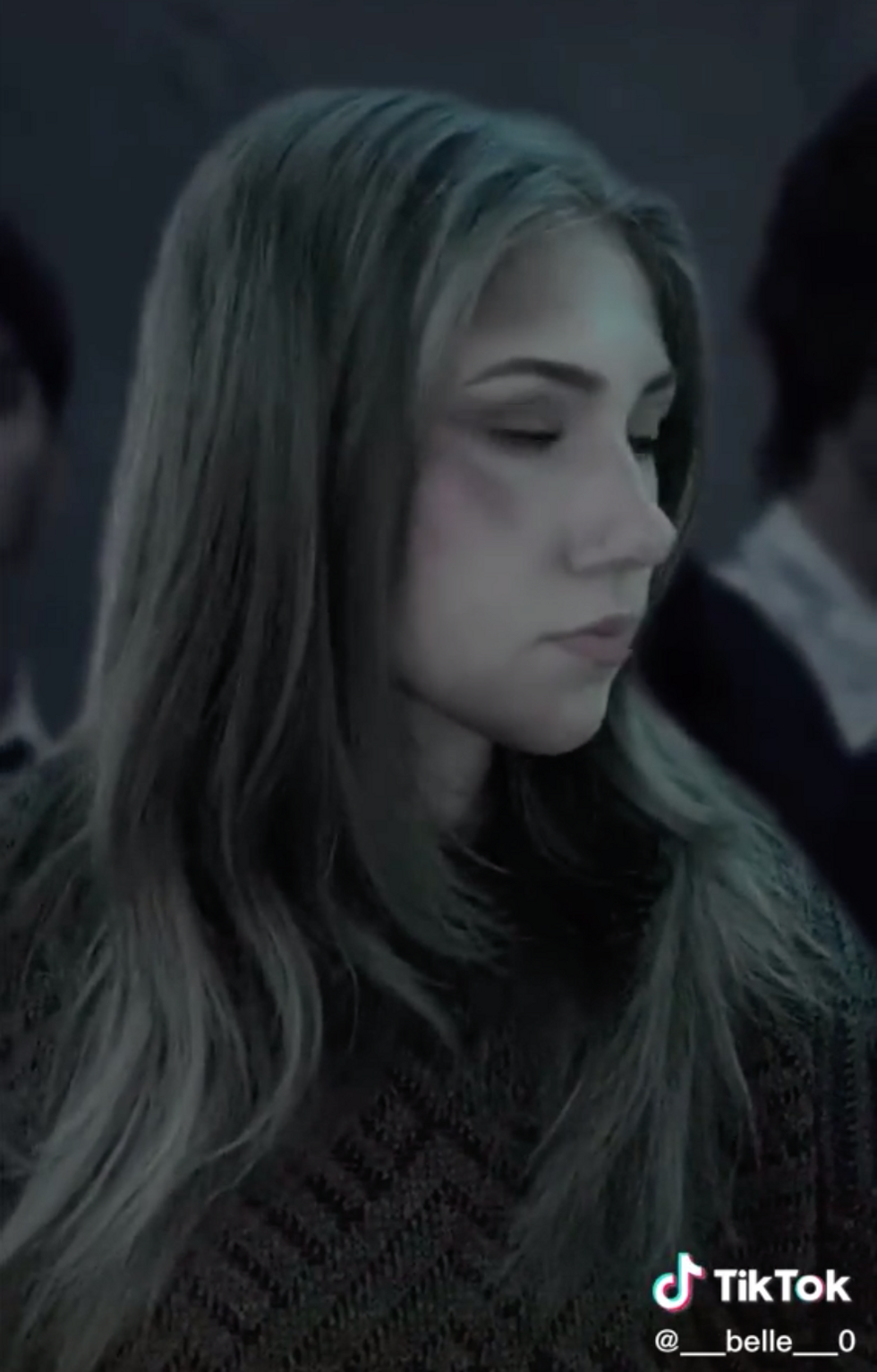 via: Tik Tok
Tik Tok user, @ ___belle___0, edited herself into the video to make it look like she was the reason why he decided to stay on the good side. If only.
It's so popular that even the actor that plays Malfoy, Tom Felton, has seen it.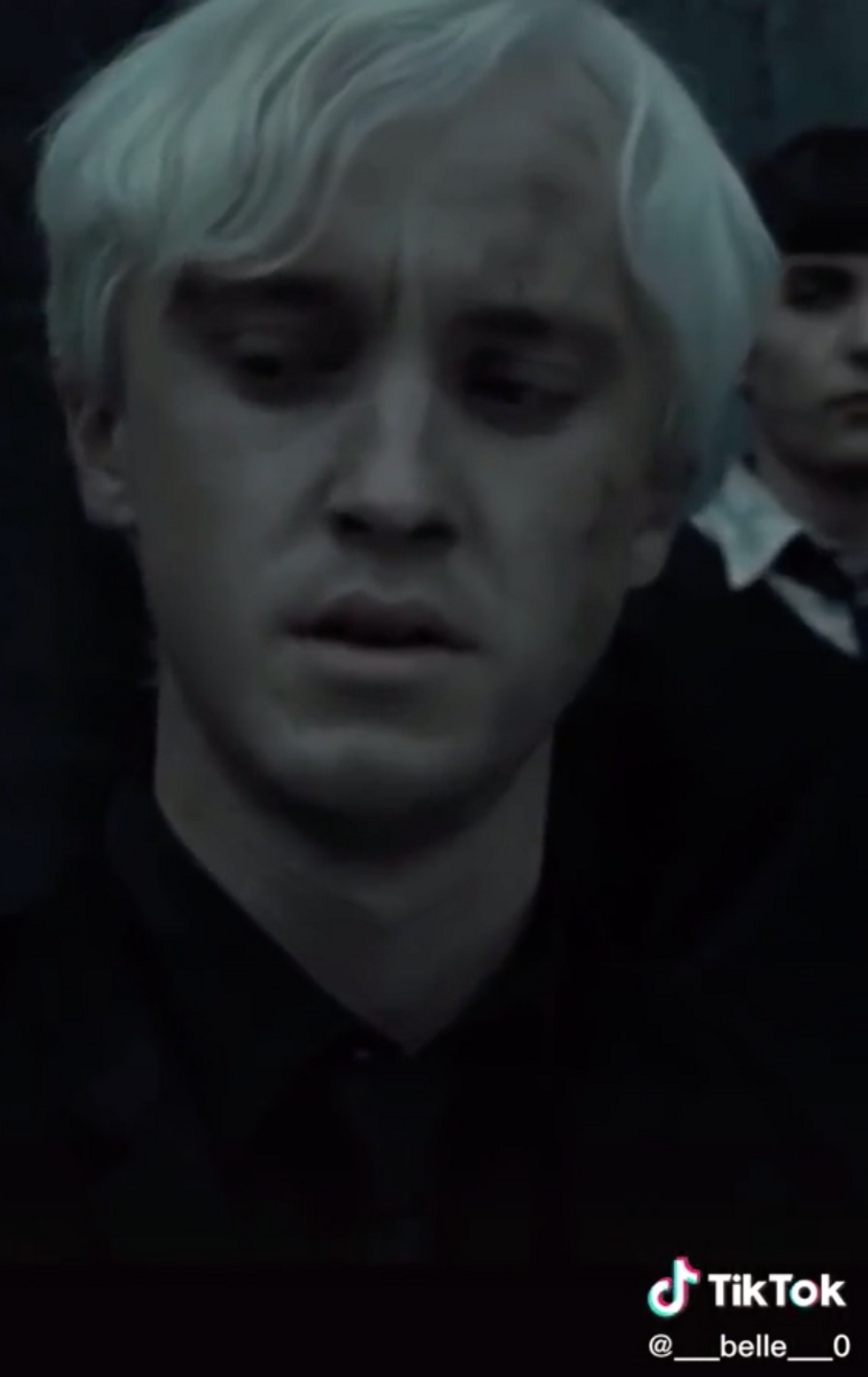 via: Tik Tok
Felton commented on @ ___belle___0,'s video saying: "Finally. The true ending" which obviously sent everyone into meltdown mode. And then he cranked things up a notch.
He had to give the people what they wanted.
I just can't get enough and seems as though you guys can't either.

via: Facebook
The clip starts off with the song "Alors on Danse", playing the iconic line "I know you're obsessed with me..."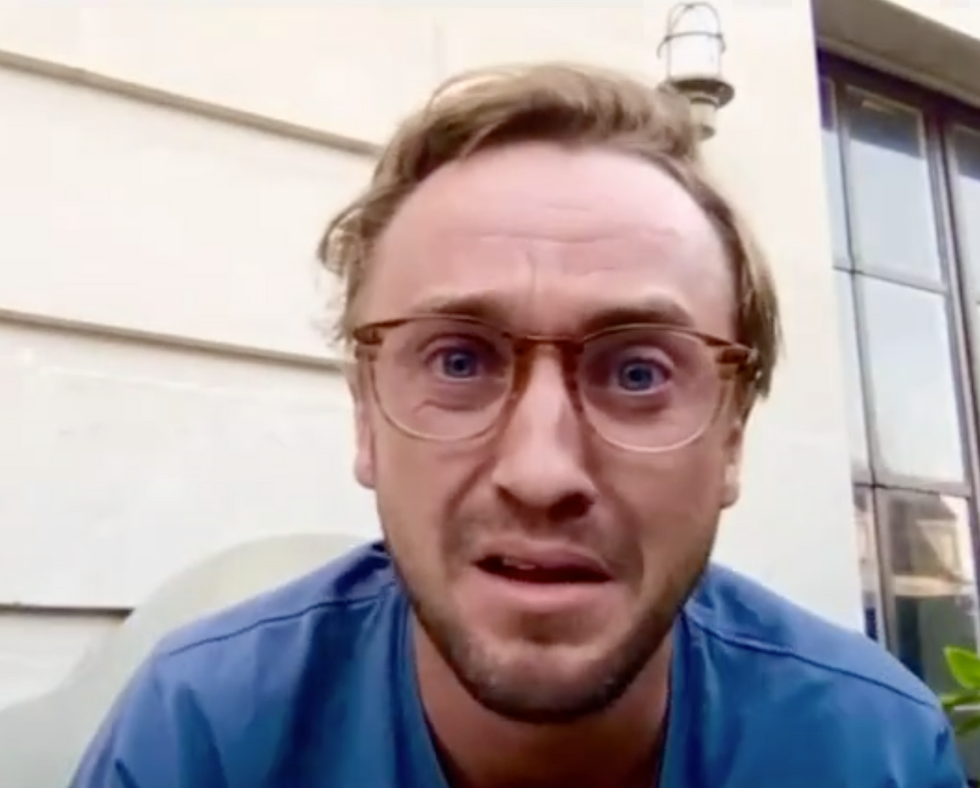 via: Tik Tok
And that cues Tom Felton and a whole bunch of exaggerated moods while watching #DracoTok videos.
He even captioned the post perfectly: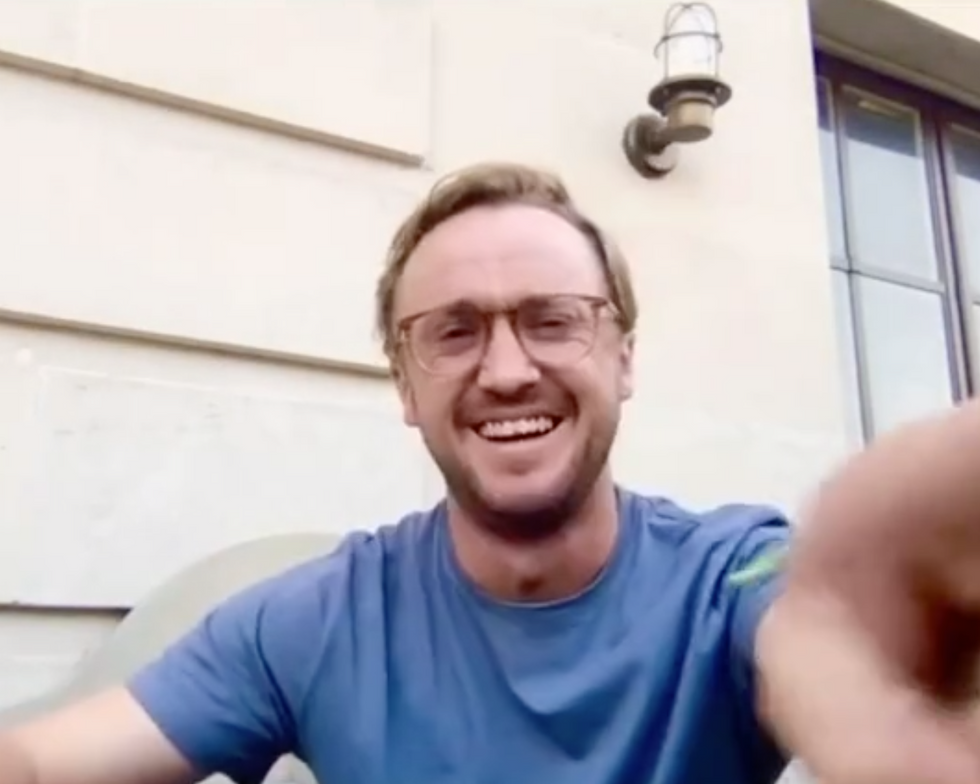 via: Tik Tok
"POV: watching @t22felton react to your #dracotok videos #amidoingthisrightyet? #TikTom." And the best news is that he finds the entire trend funny and wants to see more videos. I love this man. What a legend.
Here's the full video:
If you're in the mood for more Harry Potter related news, then keep scrolling...