A TikTok trend where students are turning on their cameras in zoom classes has gone viral and it's the most wholesome thing we've seen...
Yet another trend has gone viral on TikTok...
But this one is very wh0lesome.
Students taking zoom classes are starting to turn on their cameras and filming their teacher's reactions...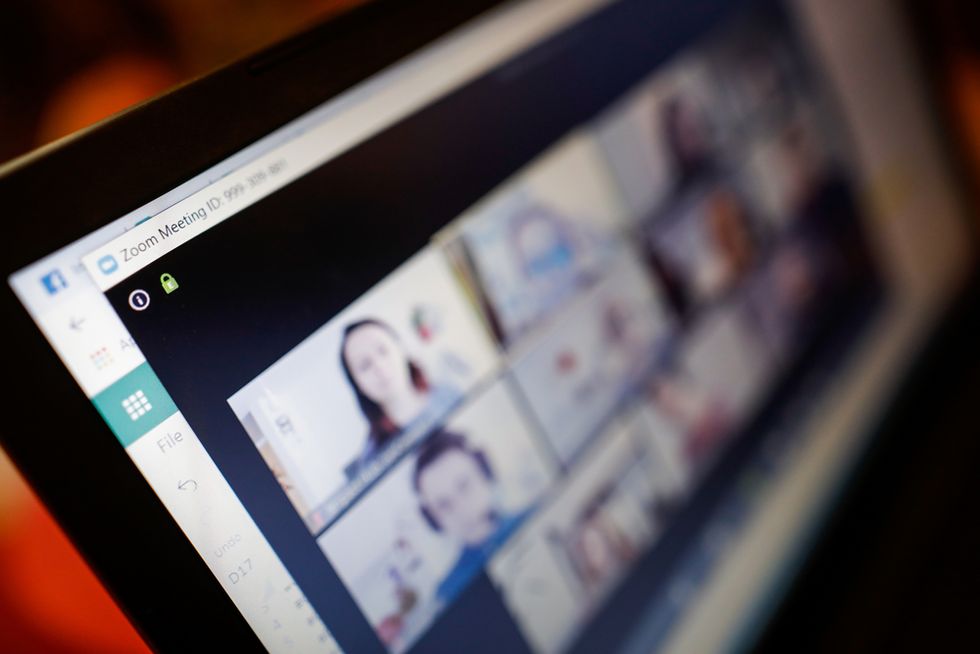 via: Shutterstock
For most classes, nearly all the students have their cameras off, but, after seeing the teacher's reactions, this trend is
really
pulling at people's heartstrings.
As the fall semester kicks off, many students are still having to take online classes.
some students seem to have picked up a norm of saying or typing "thank you" when Zoom class ends and it's a small m… https://t.co/YzEnKxOSiI

— Sarita Schoenebeck (@Sarita Schoenebeck)1600599176.0
Forcing students and professors to gather on zoom instead of lecture theaters.
This is difficult enough as it is...
But many professors have been facing a different issue.
Most of their students won't turn their cameras on.
My professor on Zoom: It seems as if some of us are having real camera trouble today 😞 oh no! Me muted in the oth… https://t.co/ohFwTJWZx9

— Winter Juanderland🎄⛄️❄️ (@Winter Juanderland🎄⛄️❄️)1600956238.0
Forcing them to teach to dozens of small blank screens.
This was something Madison Moran, a sophomore at Michigan State University, quickly noticed.
She filmed the whole thing for TikTok...
everyone talking, with reactions to the video well and truly flooding in.










The video instantly went viral, gaining 2.7 million views.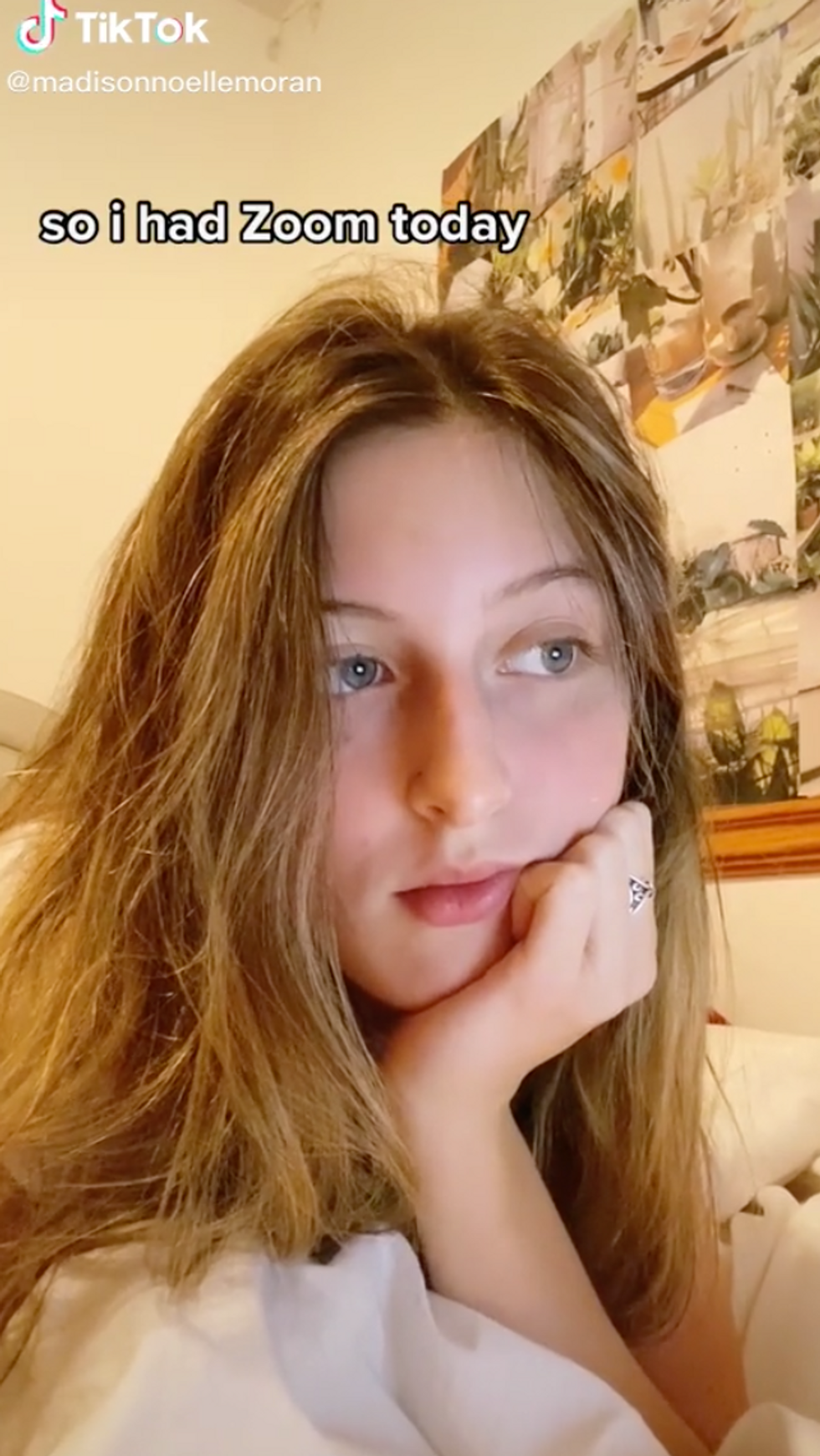 via: TikTok
The clip begins with Moran telling viewers she had a zoom lecture that day, before revealing she was going to turn her camera on. "At least if she sees one face, she can communicate with someone and not feel like she's just talking to a blank screen,"
Moran told Insider.
She then pans over to her professor...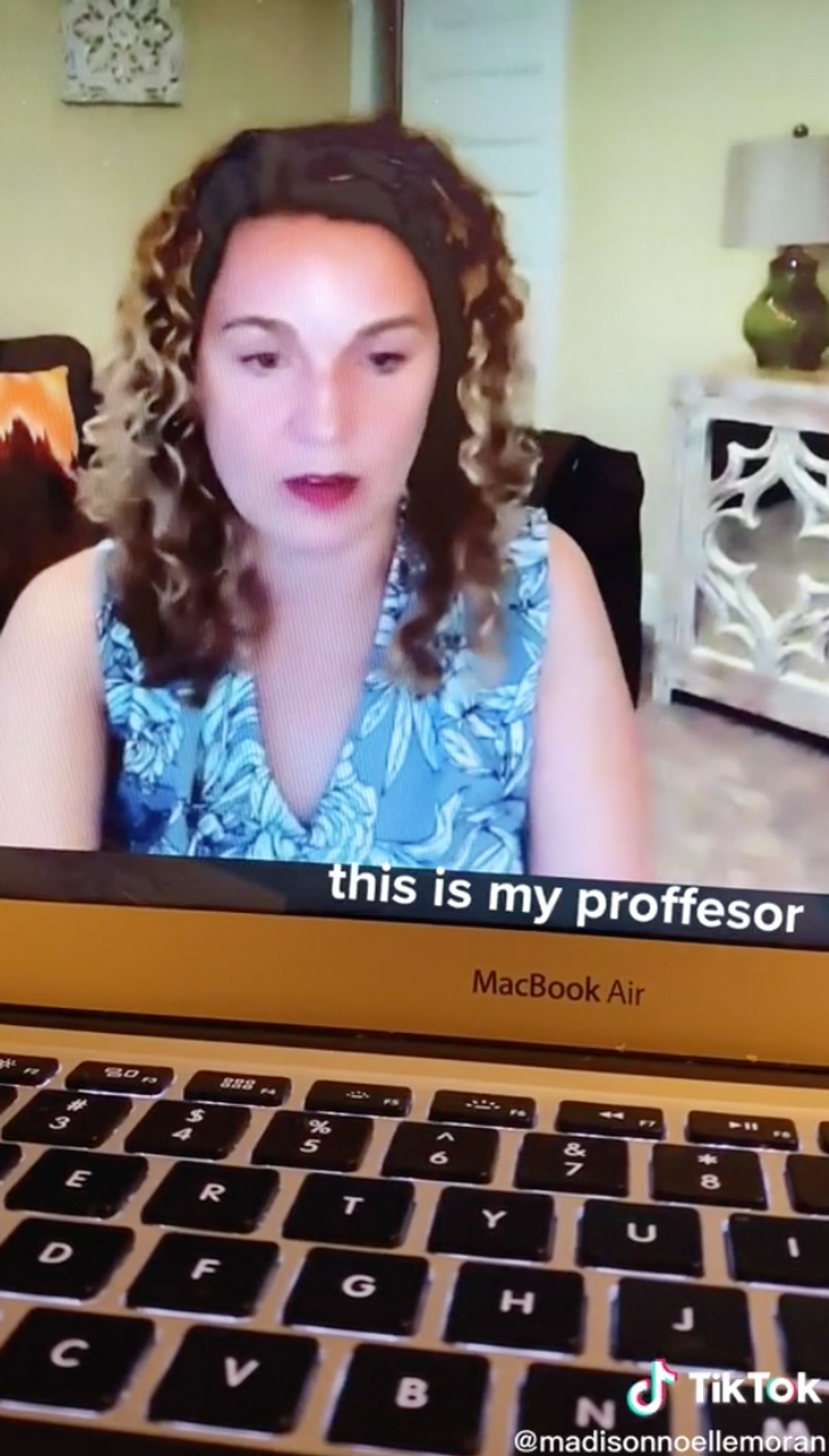 via: TikTok
Who can be seen trying to teach the class full of blank screens.
Moran then can be seen turning her camera on...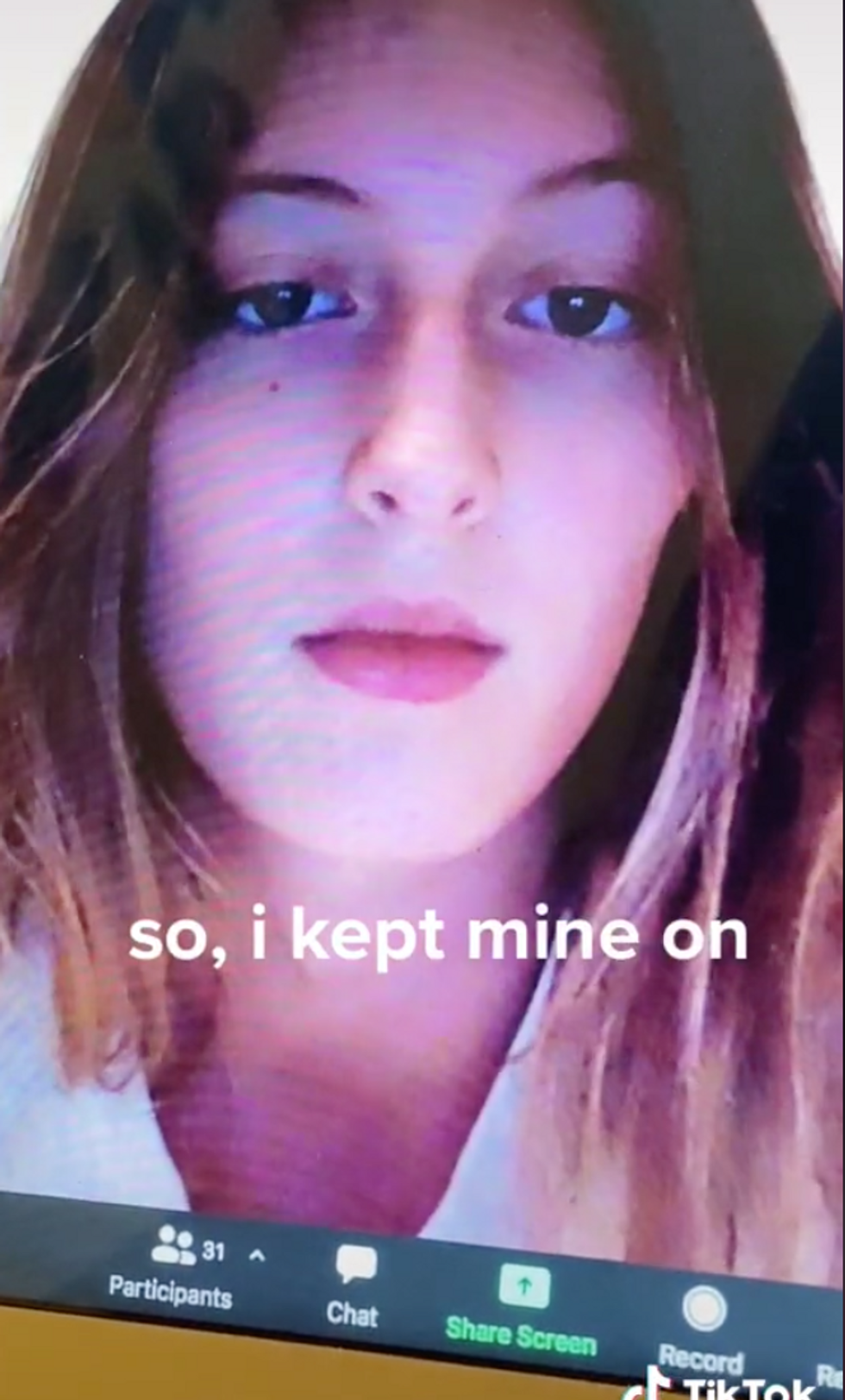 via: TikTok
It was enough encouragement for other students to follow suit. Now, Moran estimates about ten people consistently turn their cameras on in the class.
Moran said the action completely changed the tone of the classroom...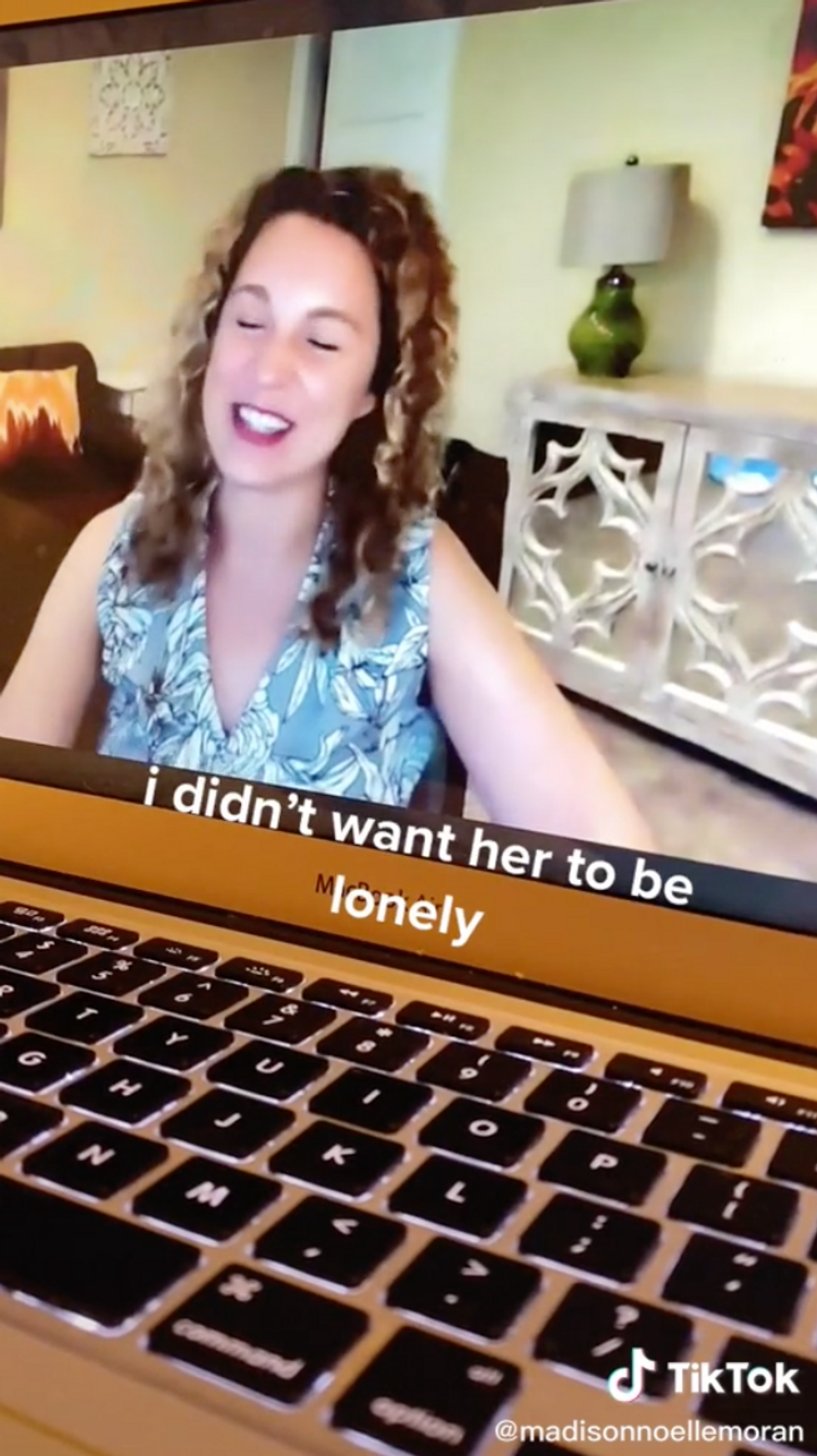 via: TikTok
And the teacher can be seen smiling at the appearance of Moran's face. "They've all been talking to the teacher, and she's been laughing a lot more," Moran said. "She's really sweet and she clearly cares."
Others have started following Moran's trend by turning on their cameras...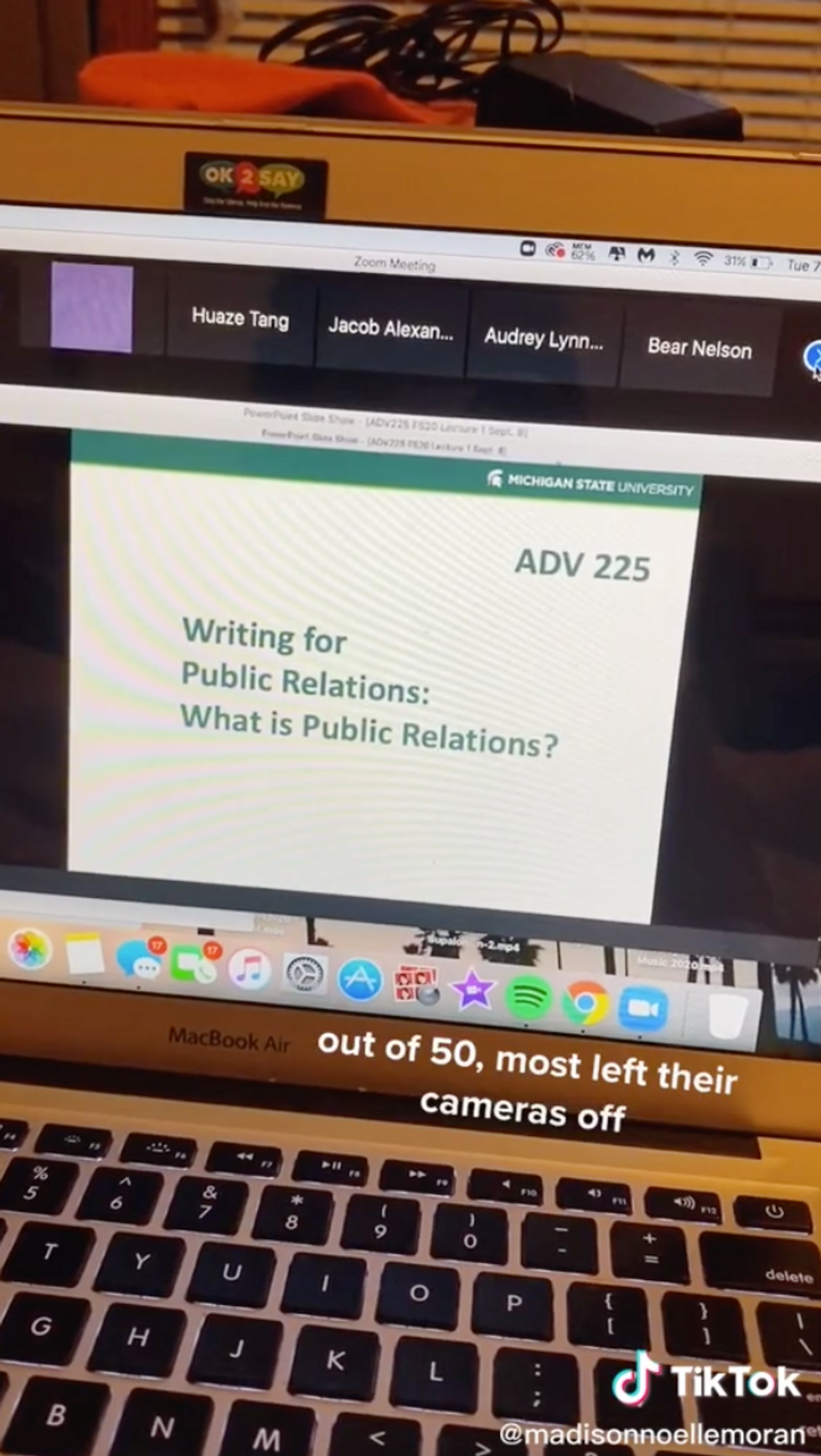 via: TikTok
"My parents are both teachers, and my mom called me crying the other day because her students had their cameras on for the first time. Thank you," one TikTok user wrote.
Many teachers have thanked her for the video...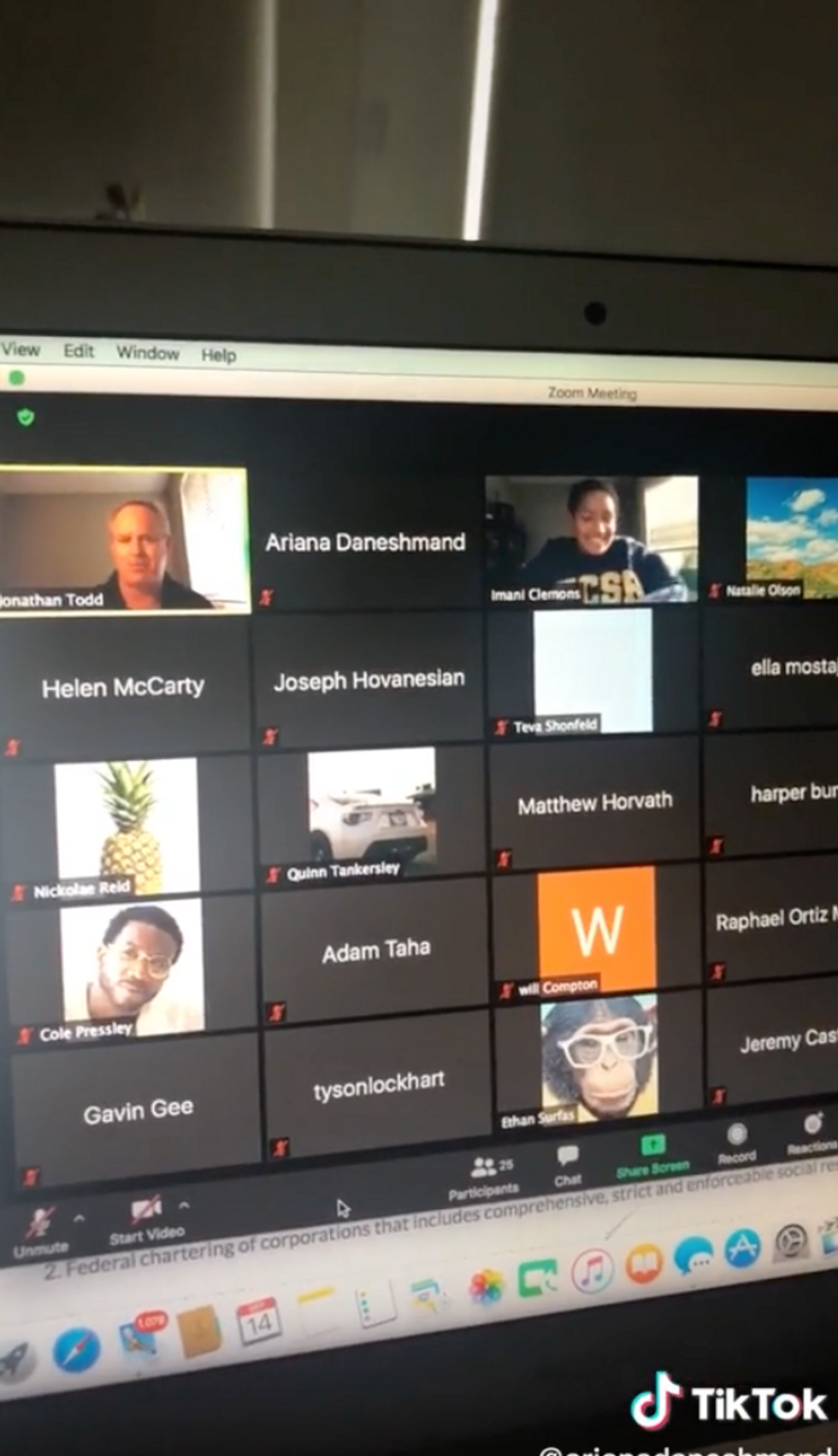 via: TikTok
"As a teacher, thank you for doing this. Students don't realize that we're looking at wall of black screens all day," wrote one.
And other TikTok users have followed the trend...
Creating their own version of the viral video.
Check out the original video below.
For more like this, scroll on to read about the teacher who knitted dolls for her class because she missed them so much...