She's back!
One of America's favorite humorists returned from her credit card endorsing sabbatical in an attempt to make us laugh once again.
But this time, she wanted us to laugh in the face of hate.
Like the rest of us, Tina Fey, best known for her lead role on NBC's 30 Rock, Saturday Night Live and Mean Girls, was disgusted watching the marches and protests in Charlottesville.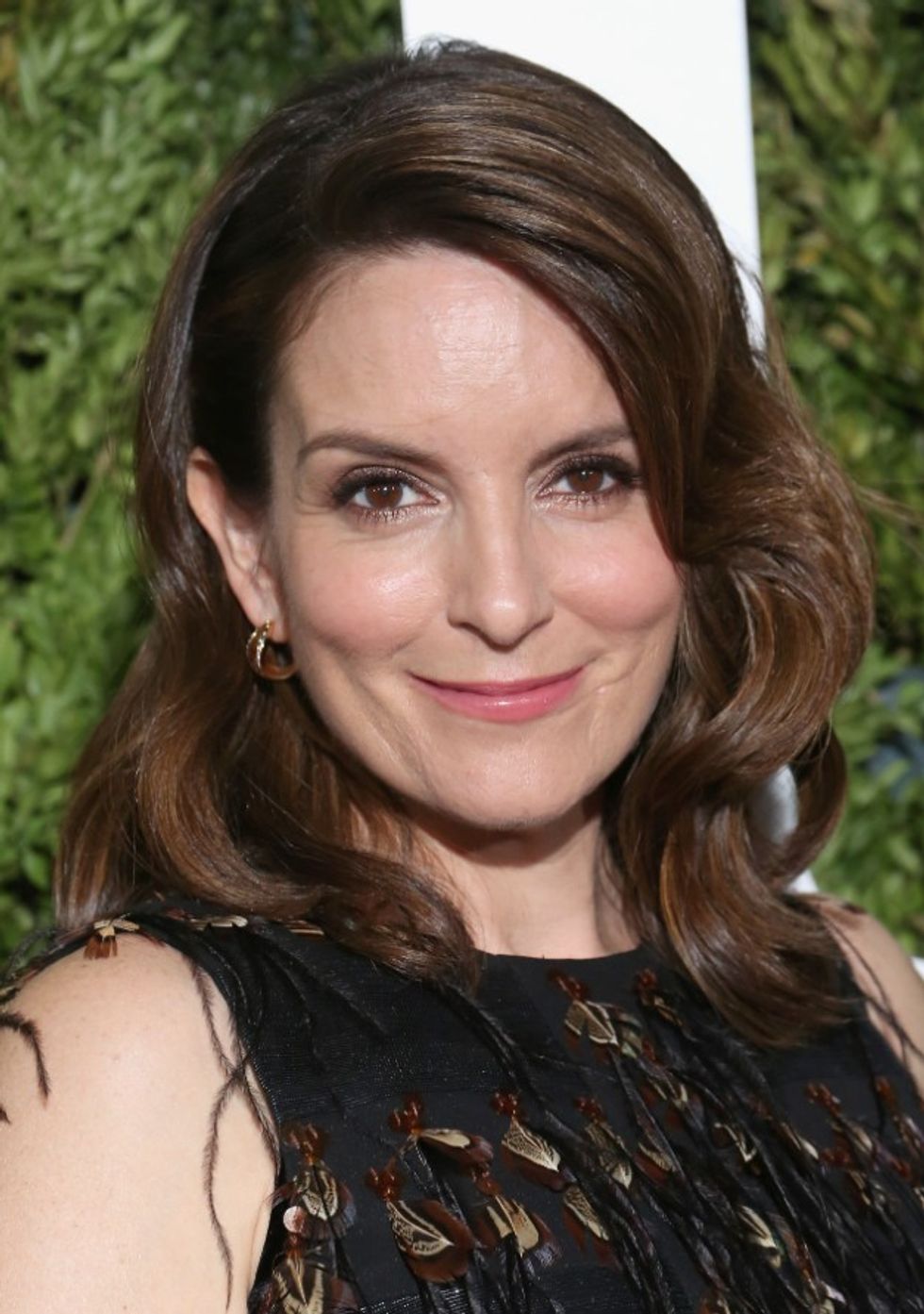 via: Getty Images
And she has an idea of something practical we could all do about it.
To share the her message, she returned to the stage she worked on for so many years.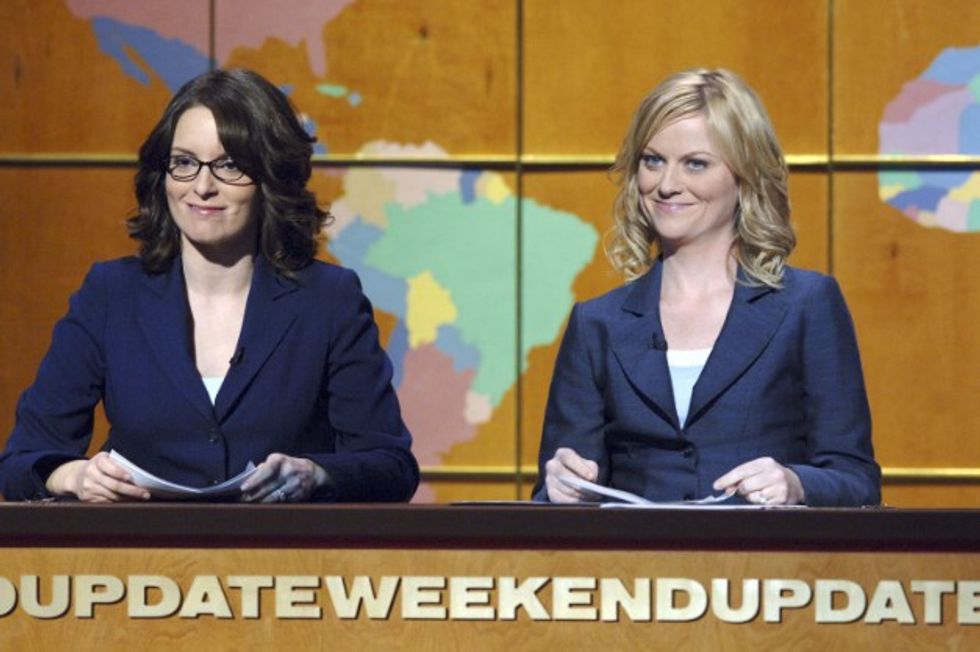 via: Getty Images
She might have helmed the famed 
Weekend Update
desk with modern comedy deities like Jimmy Fallon and Amy Poehler, but today she came in as a guest of the show's current leads Colin Jost and Michael Che.
Fey was more than just a cast-member during her time at SNL.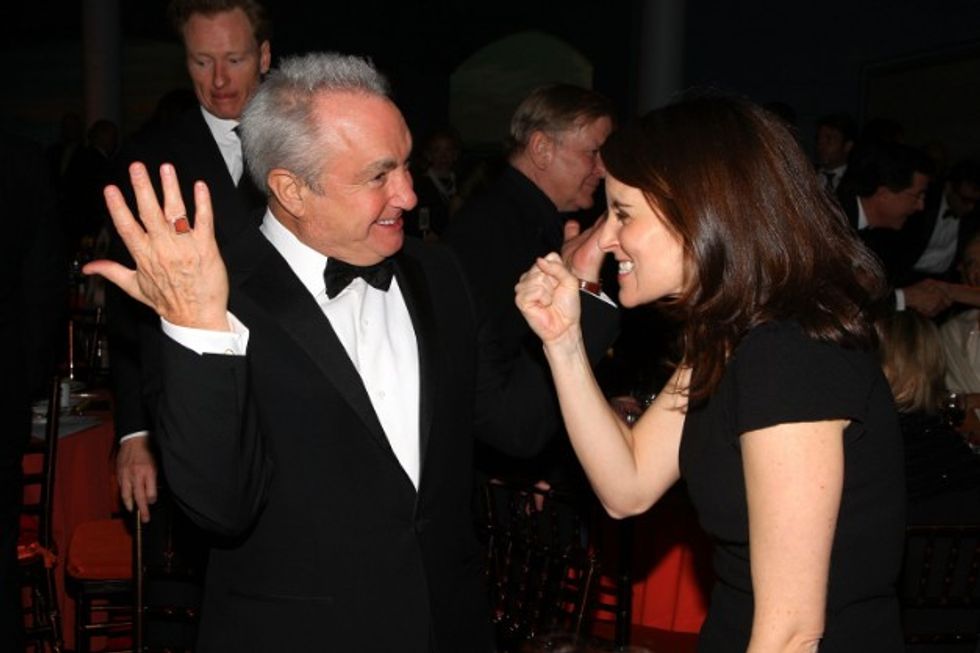 via: Getty Images
She also served under executive producer Lorne Michaels as the sketch show's head writer.
But the topic she had on her mind this week was something even sillier than her die-hard fans might have expected.
And it is causing quite an uproar across social media.
Fey took to the stage to a roaring ovation, wearing a "Virginia" sweatshirt.
She then dove into some quick quips before presenting the topic at hand: How to handle the modern resurgence of Nazis and white supremacists.
If you want full context, you can watch the video here.
Taken at face value, it is pretty funny. But the question is: was it good advice?
According to many people who consider Fey a hero and voice to the voiceless...
No.
Many online thought that Fey's advice was out of touch and ignoring the real problem.
Instead of just "eating cake," many of her fans wish she had encouraged those who look up to her to tackle today's problem head-on.
But others had a different reaction and tried to spin her actions as to how they thought she meant them.
Which was pure and simple comic satire.
Fey clearly had thought this through and understands her platform, voice and how she commands attention.
And bit of laughter in a time of pain can always be comforting.
But that didn't stop others from commenting on the vicious online takedown they were bearing witness to.
All the while making comparisons to other events of the week that spawned her commentary.
It seems that in this delicate time, even the most mild-mannered joke might be taken a bit too far.
To which, as you might expect other users felt the need to speak on.
No matter what side you take, as a cake-eater or a protestor.
The overall message stayed the same: just do something.
And if you can't do that?
I guess you can be like Tina and eat some more cake.
An important lesson to learn.
And a tasty one too.
What did you think? Do you think protestors should eat cake?
Or eat cake?