What do you do if you're Tom Brady, Super Bowl champion and husband to the most famous model in the world?
First, let's remind ourselves how good life already is for the guy.
He's not only won the Super Bowl, but won it five times, putting him in the rare air of the NFL's elite QBs. He's a legend in Boston and among other fans who might hate him, but certainly respect him, too.
He's got those All-American QB looks that many people, uh, "respond" to.
So that's yet another thing in the QB's favor. In case you can't tell, life is REALLY good for this guy. And we're not even done yet.
Finally, he's got a smokin-hot wife in supermodel Gisele, and a wonderful family.
So why on Earth would the man mess with all that and pick a fight with THE ROCK?
Well, Tom did it for money. Sort of.
Tom marketed pajamas with a cheesy-ass commercial calling out Dwayne "The Rock" Johnson with a cringe-worthy impersonation.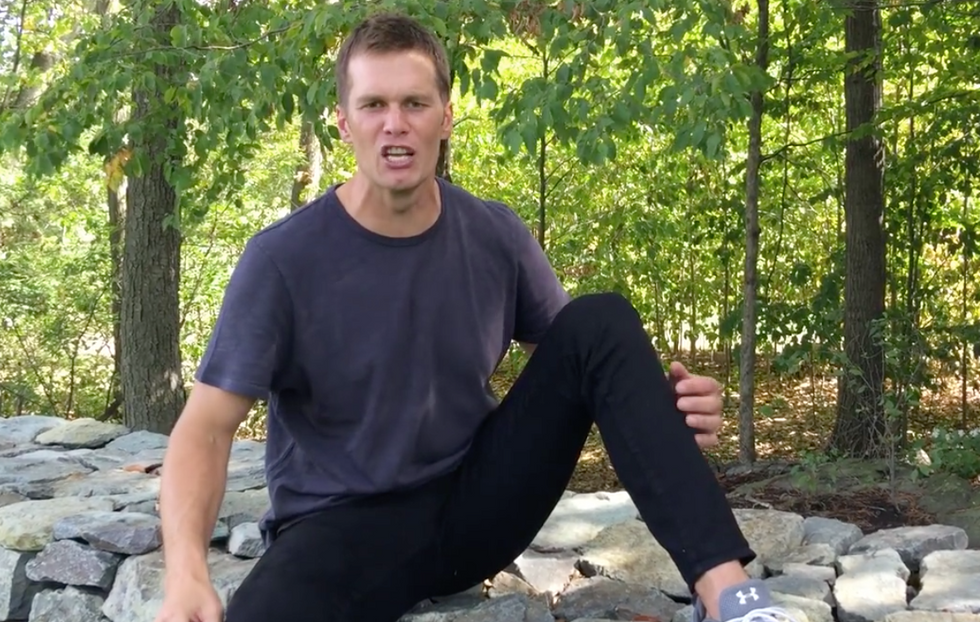 He gets credit for trying, but let's just say he shouldn't quit his day job.
The reaction from The Rock was just about what you would expect, and being the good-natured dude that he is, he issued an epic response that only The Rock could deliver.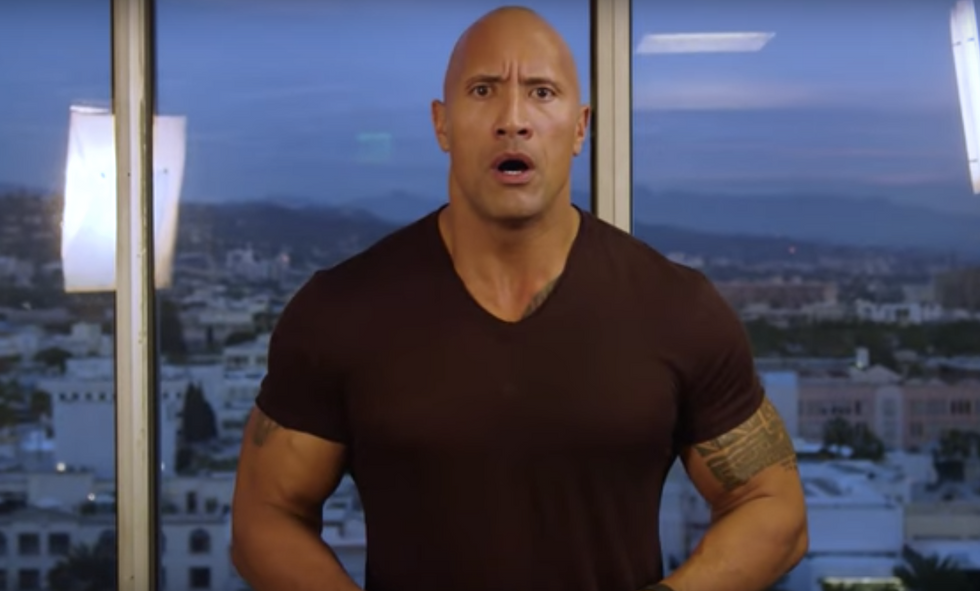 He brings up Kermit, his take on (lack of) sleepwear, and the crappy production value of the video.
"I sleep in the buff... The peniasaurus has got to roam!" This round goes to The Rock.
Would Tom Brady even stand a chance in a showdown?
For one, the Rock's a bigger dude. There's no question there.
But Tom Brady's got all of Boston watching his back. That's...a big city.
We can't discount the effect ravenous Pats fans would have on The Rock who, at the end of the day, is just one man.
Brady's also very lucky this isn't a dance-off.
So, aside from the good people of Boston fighting on his behalf, does Brady have a chance?
Probably not. So it's a good thing that this whole exchange was a tongue-in-cheek affair that isn't actually pitting two beloved athletes against each other. The nation would be worse if we lost either one of these guys.
That said, I could see them squaring off in a different way altogether.
When it comes down to the political arena, it's a much closer match-up. Dare I say Brady would have the edge? I'm sure lots of people would disagree, but given our options in recent years, I wouldn't rule out a big push for either "candidate."