Harry Potter star, Tom Felton, collapsed during a golfing event yesterday…
Tom Felton was taking part in a celebrity golfing match ahead of the Ryder Cup Event when he fell ill.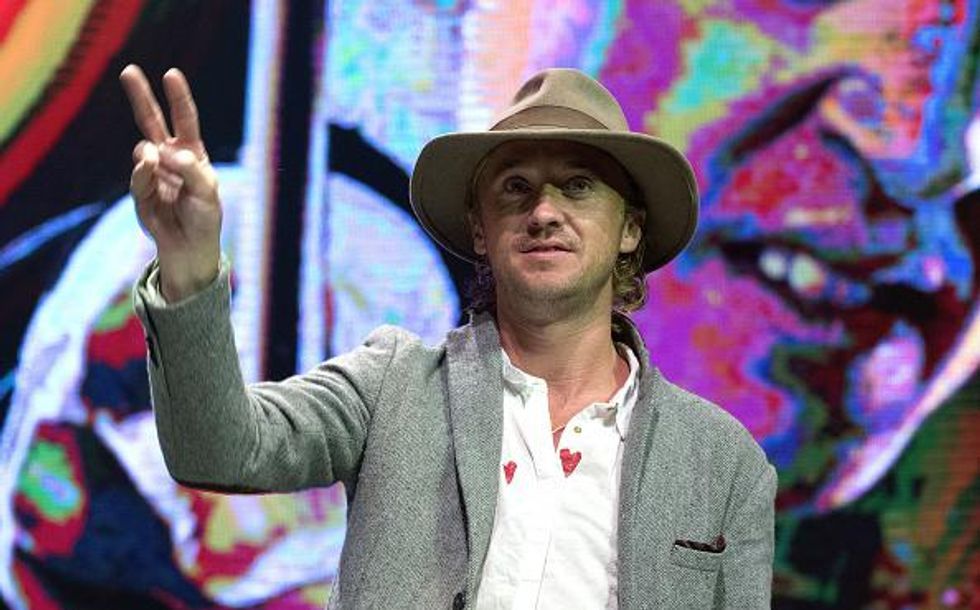 Felton was representing Europe in the celebrity golfing tournament at Whistling Straits.

As per the BBC, Felton experienced a "medical incident" while on the golf course and was sent to a "local hospital for treatment," the PGA of America said.
Felton appeared to collapse while on the eighteenth hole.

The actor was placed on a cart and checked over by 2 people before being taken away from the field.
The cause of the medical emergency is currently unknown.

As per the BBC, the PGA of America issued a statement in regards to the incident which read: "In today's Ryder Cup Celebrity Match, actor and musician Tom Felton experienced a medical incident on the course while participating for Europe."

"He was transported to a local hospital for treatment. No further details are available."

Felton's friend, Derek Pitts, has since taken to Instagram to reassure people that the actor is okay.
As per the Sun, Pitts shared a snap of Felton while writing: "He's okay. Speedy recovery brother."
We wish Tom a speedy recovery!