Mr. Rogers is a cultural icon for most Americans. From the recent documentary Won't You Be My Neighbor? to the endless speculation about his private life, Rogers has gone from man to legend over the last few decades, for good reason. His good-natured sing-song voice and ability to speak to kids on their level made him feel less like a stranger on television and more like a family member who understood you.
Most of us kids who grew up between the '60s and the '80s have an incredibly special place in their hearts for him and his magical world, so it's no surprise that when the trailer for the new movie about his life A Beautiful Day in the Neighborhood dropped, people absolutely flipped out. In the best way possible.
And the icing on the cake? Mister Rogers is being played by Tom Hanks.
Here's what we know about the film so far:
First of all, let's just admire how much Tom Hanks looks like Mister Rogers in this screenshot from the trailer.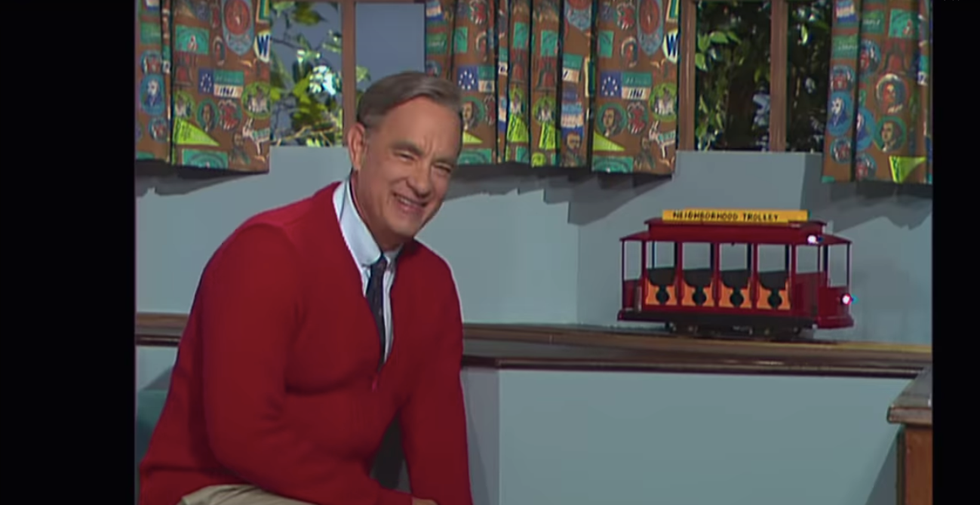 While the documentary covered his whole life, this movie focuses on his relationship with a journalist named Tom Junod who wrote a profile on him called Can You Say...Hero? for Esquire in 1998.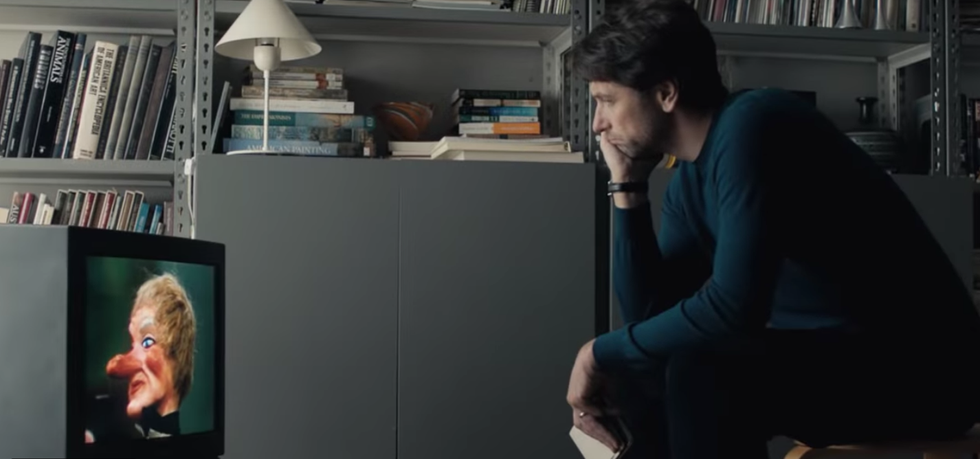 via: Sony Pictures Entertainment
The movie changes the journalist's name to Lloyd Vogel and portrays him as a pessimistic, curmudgeonly sort who wants to find something wrong with Mister Rogers. In the movie, Vogel is played by Matthew Rhys, who you'll probably remember from
The Americans.
It looks like Vogel tries to get to the bottom of the "real" Mister Rogers...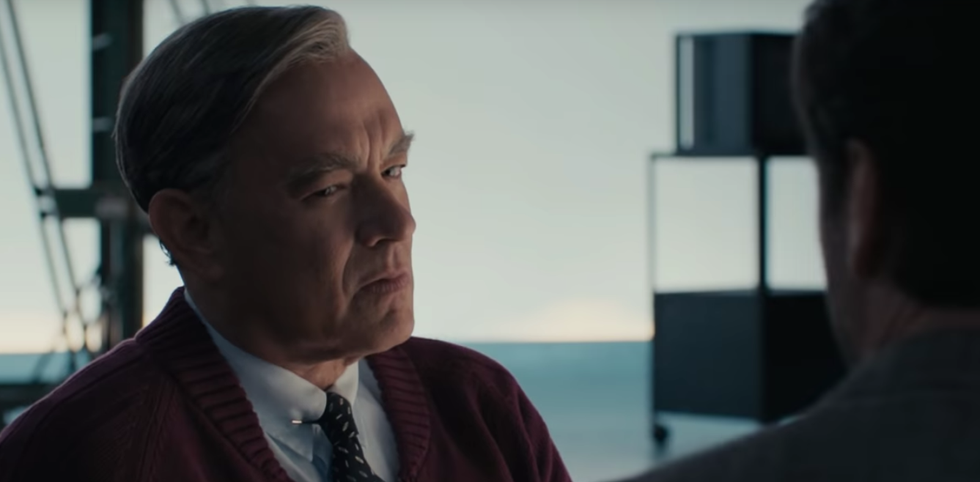 The film is directed by Marielle Heller.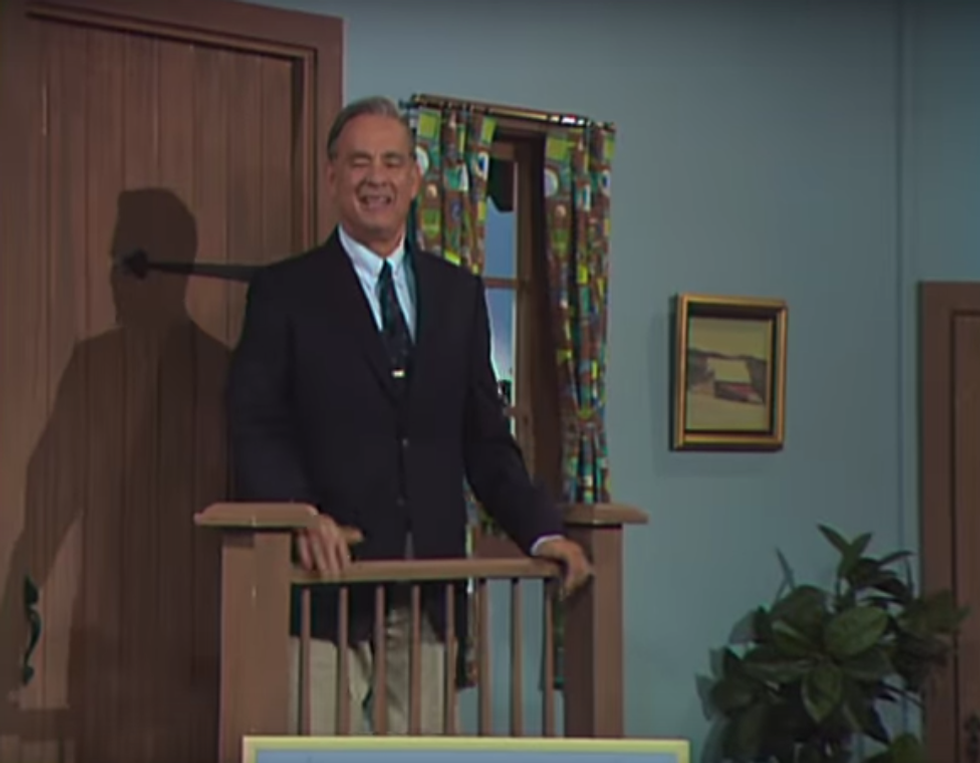 via: Sony Pictures Entertainment
She also directed 
Can You Ever Forgive Me?
 starring Melissa McCarthy and 
Diary of a Teenage Girl
starring Bel Powley. We're so excited to see her bring this film to life.
The best part?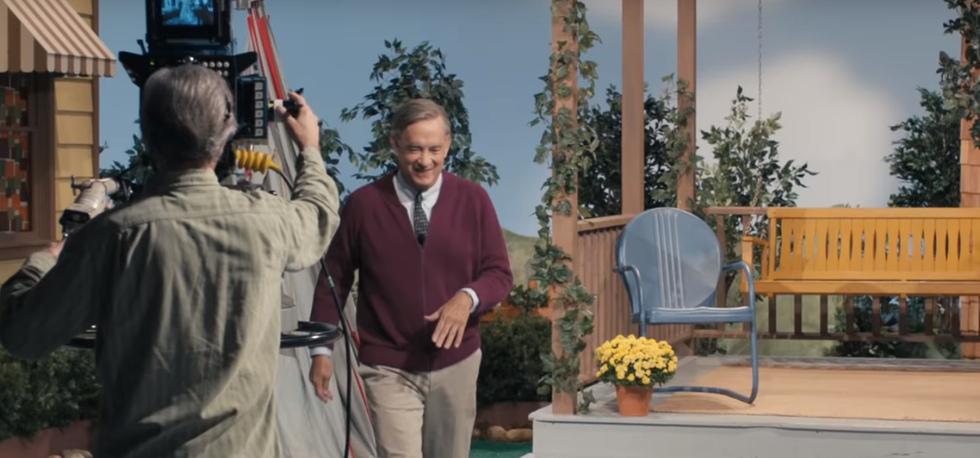 via: Sony Pictures Entertainment
They actually filmed the movie in Fred Rogers Studio at 
WQED (TV)
where he recorded
Mister Rogers' Neighborhood
.  That's why the sets look so real and nostalgic!
In the trailer, we see Mister Rogers' encounters with children and their parents.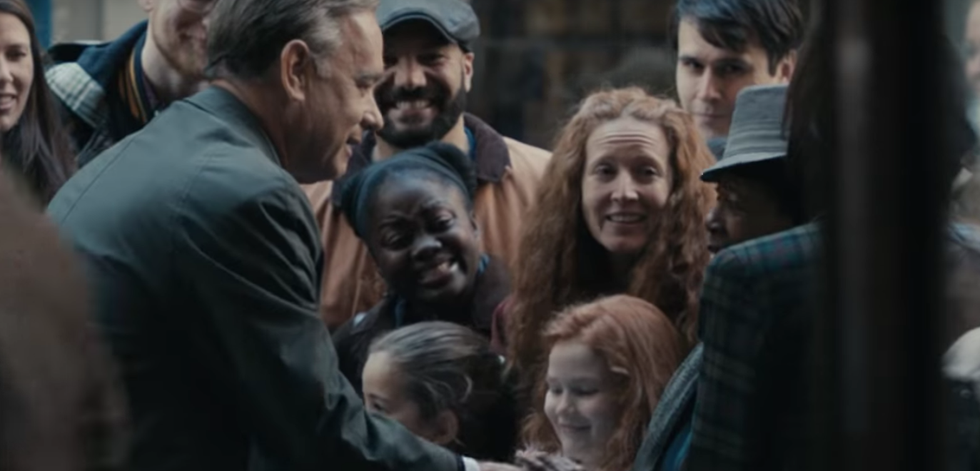 We even get a glimpse of King Friday and Daniel Tiger!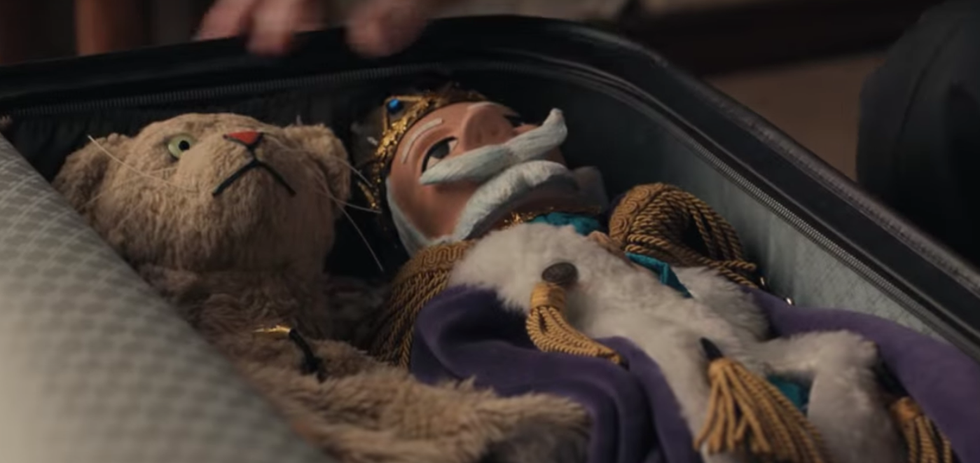 It looks like the film also dives into Rogers' religious side.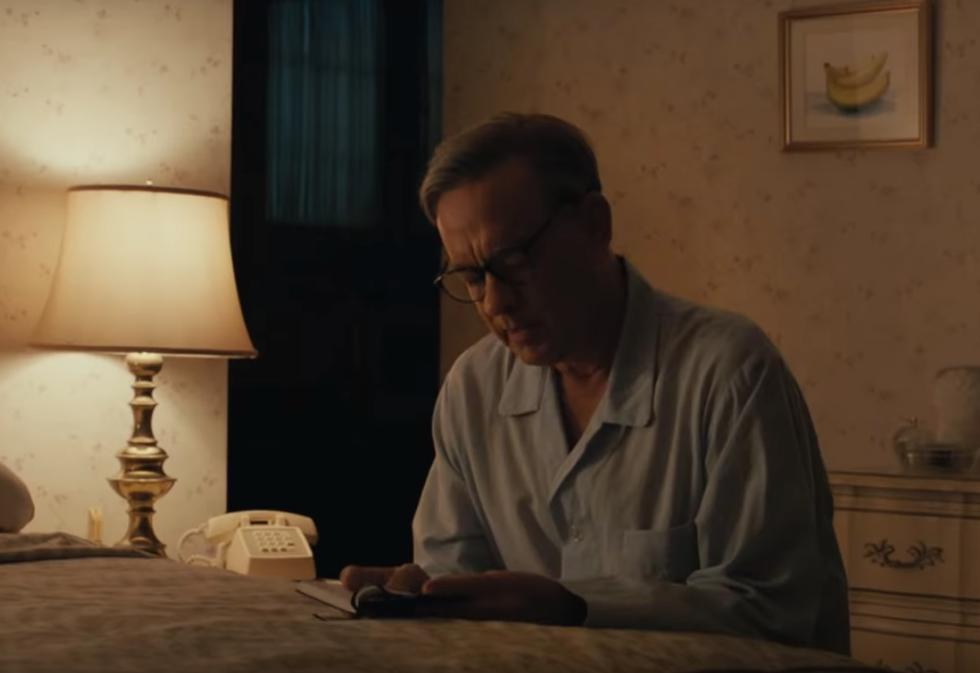 Rabbi Danya Ruttenberg's tweet thread about Rogers and religion is a must-read.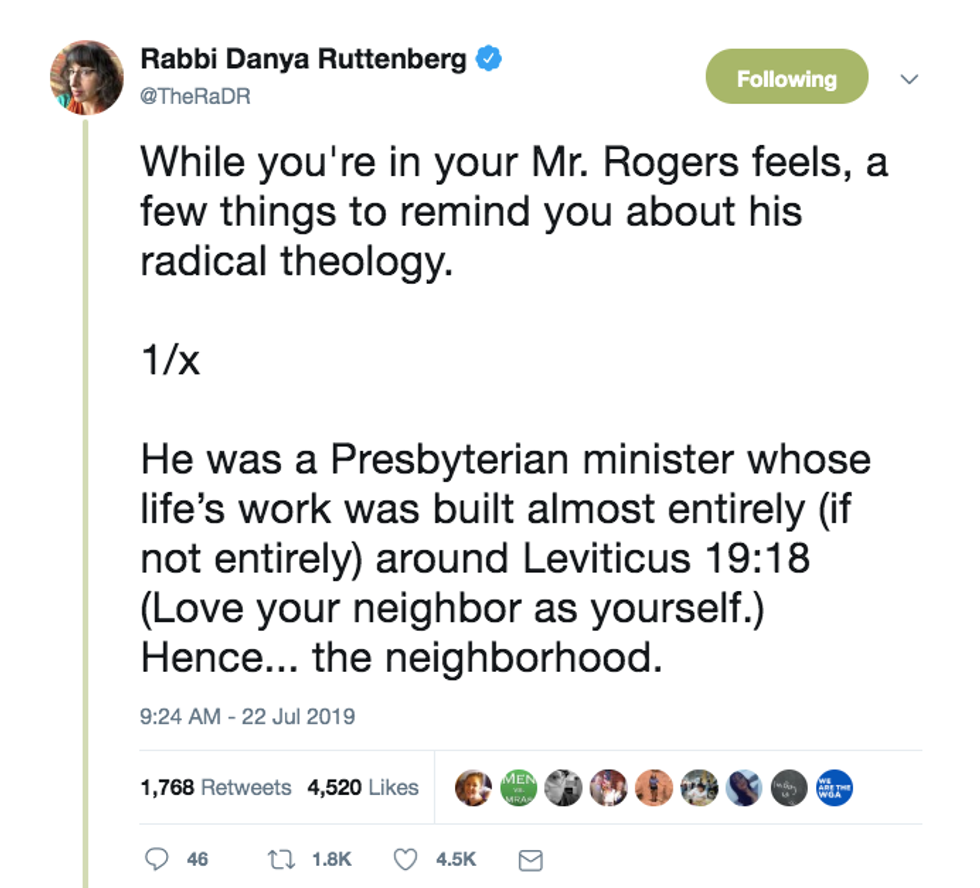 The thread goes on to explain how Rogers explained war, assassination, and even homosexuality to children, and it's definitely worth reading.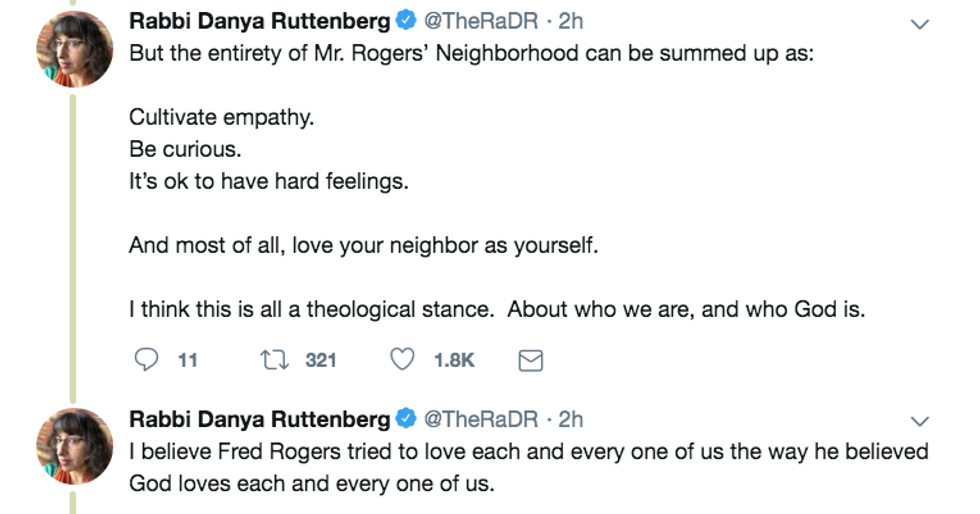 By the end of the film, it looks like Vogel has a change of heart.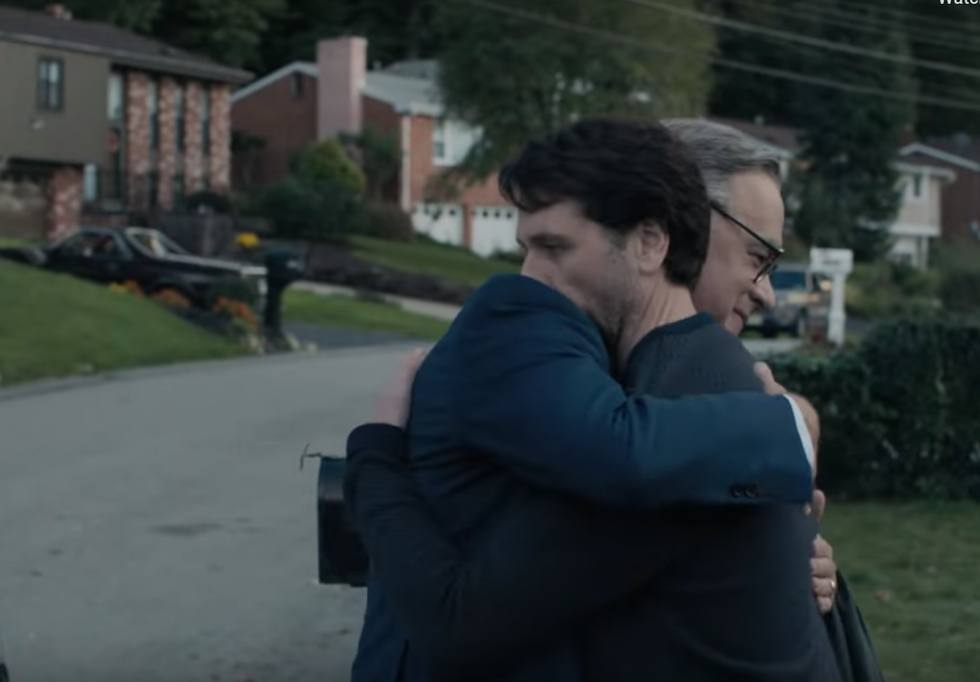 The final moments of the trailer show Rogers on the subway in New York.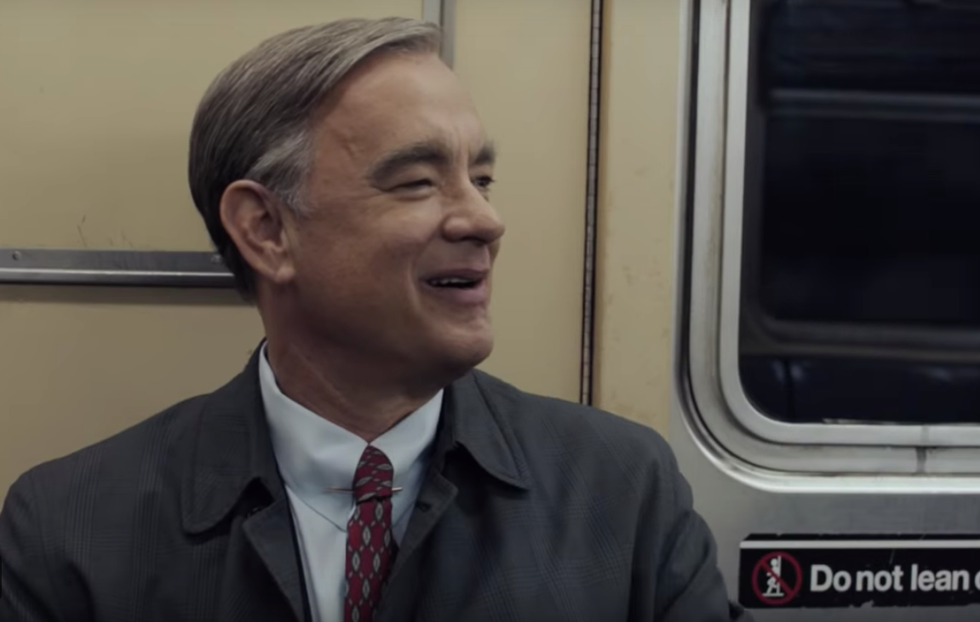 Watch it for yourself here:
If you're anything like me, you'll be first in line at the ticket office when the movie is released on November 22, 2019. Stay tuned for facts about Fred Rogers you definitely haven't heard before...