There are only a few actors and actresses out there that have made a real impact on a people's lives through their work in the television and movie industry and it's safe to say that Tom Hanks is one of them.
Hanks has been acting for nearly forty years now and he has truly left his mark on the showbiz world.
All of his hard work has finally paid off after it has been announced that he is in line to receive a Lifetime Achievement Award in a few month's time, so keep scrolling to learn of his achievements and how he has impacted the lives of audiences around the world...
Tom Hanks is one of the most famous and recognizable actors of all time...
via: Shutterstock
Hanks has starred in and produced so many timeless productions, and, now that he is due to receive a Lifetime Achievement Award, we thought it would be necessary to take a little walk down memory lane to reminisce over the
incredible life
of this
wonderful man
.
Hanks was born in 1956 in California.
via: IMDB
After his parents divorced when he was 5-years-old, he moved around frequently until finally settling in Oakland, California, where he attended high school.
After graduating from high school in 1974...
via: IMDB
Hanks attended junior college in Hayward, California, at which he eventually decided to pursue acting after reading and watching a performance of Eugene O'Neill's
The Iceman Cometh
, and he was transferred into a theatre program at California State University.
The stage was where Hanks first began performing...
In 1977, he was recruited to take part in the summer session of the Great Lakes Shakespeare Festival in Lakewood, Ohio. He spent the following 3 years acting in various Shakespeare productions and portrayals and he spent his winters working backstage at a community theatre company in Sacramento.
Hanks finally got his big break in 1984...
After dropping out of college in 1980 and moving to New York City, he began landing small roles in movies and TV shows, such as slasher horror, He Knows You're Alone, and the sitcom series, Bosom Buddies. But, in 1984, Hanks got his first leading role in Splash, a movie about a young man who falls in love with a mermaid.
His major hit came in 1988...
via: IMDB
Big
saw Hanks play a thirteen-year-old boy whose body was transferred into the body of a fully grown man overnight. Sounds a little strange, but it is a
fantastic
movie.
Hanks had proven that he could be a box office draw as well as a talented actor.
He starred in many smaller productions in the following years until he bagged the leading roles in A League Of Their Own in 1992, and Sleepless in Seattle in 1993.
Forrest Gump is probably one of Hank's most recognizable performances.
via: IMDB
Forrest Gump
, which was released in 1994, followed the story of an Alabama man with a low IQ living through some of America's most iconic and life-changing events, such as presidencies of J.F Kennedy and Johnson, the Vietnam war, and Watergate.
The movie touched hearts all around the world...
And Hanks' portrayal of the simple yet loyal Forrest Gump caused the entire world to fall in love with him.
The awards began flooding in...
via: IMDB
Predictably,
Forrest Gump
 was a phenomenal success and it won Oscars for best picture and director. Hanks took home a Lead Actor Oscar award and he was also awarded an Academy Award for Best Actor in the 1993
Philadelphia
, in which his portrayal as a man diagnosed with AIDS was considered honorable and, quite simply, magnificent.
Even more blockbusters were soon to follow...
via: Shutterstock
These include leading and starring roles in
Apollo 13
 and Disney Pixar's
Toy Story
in 1995. Hanks' voiceover of Woody the Cowboy would span for generations -
Toy Story 4
was released earlier this year.
Toy Story made movie history...
Back in 1995, when Disney's Pixar was just starting out,
Toy Story
was a first of its kind. Speaking in an
interview
, Ed Catmull, who is now the Pixar and Disney Animation president, said: "At that point, none of us knew what we were doing. We didn't have any production expertise except for short films and commercials. So we were all complete novices."
"But there was something fresh about nobody knowing what the hell we were doing..."
Toy Story's success has been credited to Hanks in the past for his incredible portrayal of Woody the Cowboy and giving him that iconic voice.
Throughout the production of the Toy Story franchise, Hanks went on to star in even more movies...
via: IMDB
This includes the adaptation of Stephen King's
The Green Mile
in 1995, Steven Spielberg's
Saving Private Ryan
in 1998, and
Cast Away
in 2000.
The list of Hanks' starring roles is endless...
via: IMDB
And it is his decades of contributions to the world of acting that has bagged him a nomination for the a Lifetime Achievement Award at next year's Golden Globes.
It will be a proud moment...
via: Shutterstock
The BBC
reported that the Hollywood Foreign Press Association (HFPA) said it was "proud" to give the actor the 2020 Cecil B DeMille Award at the event on the 5th of January 2020. The Cecil B DeMille Award is awarded each year to a member of the film industry - be it through acting, directing, or production - that has had an enduring and lasting impact on the industry.
Hanks is one of the most loved and appreciated actors out there...
The HFPA also said that they had "grown to love and admire" the sixty-three-year-old.
An actor who has truly gripped the lives of audiences around the world...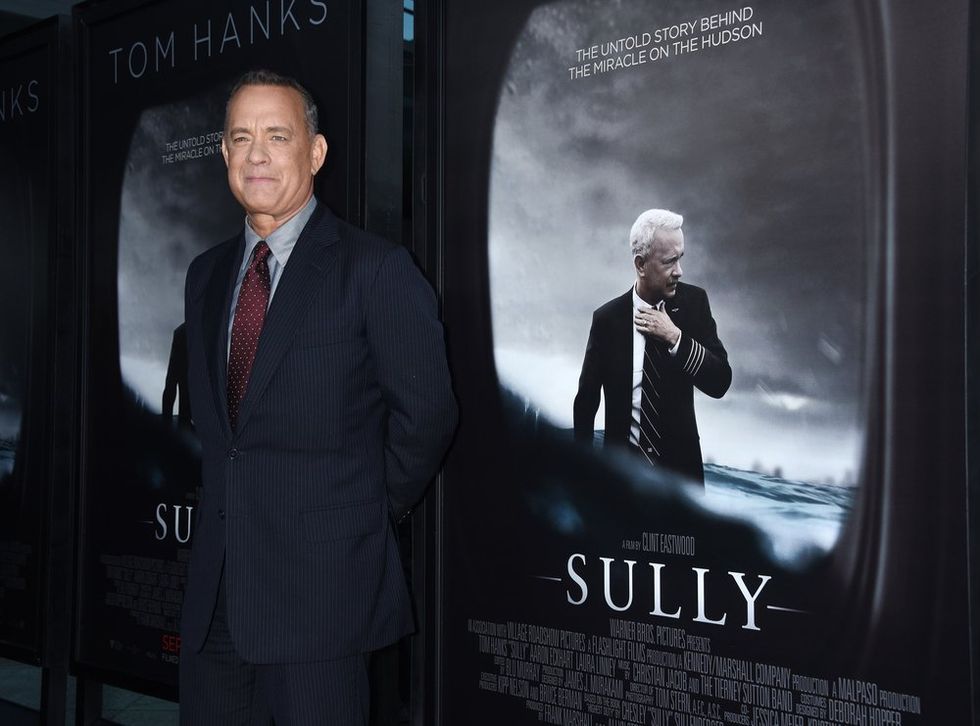 via: Shutterstock
"For more than three decades, he's captivated audiences with rich and playful characters," said Lorenzo Soria, the organization's president.
A man of many talents...
"As compelling as he is on the silver screen, he's equally so behind the camera as a writer, producer, and director," she went on to say.
Despite being a veteran of Hollywood...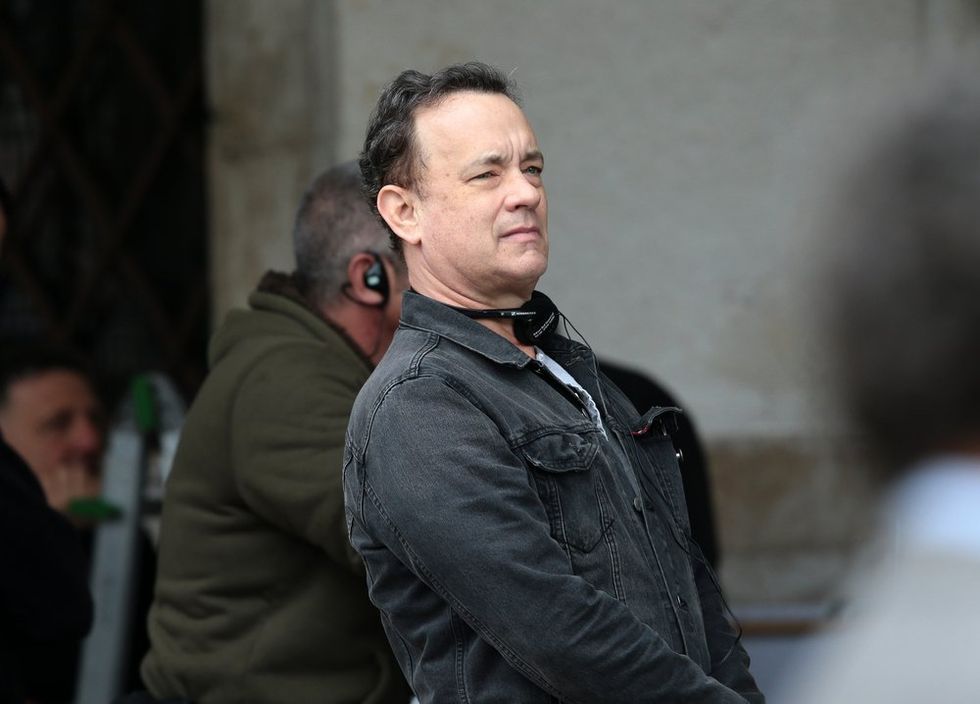 via: Shutterstock
Hanks isn't about to leave our screens any time soon as he is next role will see him take on the role of beloved TV host, Mr. Rogers, in
A Beautiful Day in the Neighbourhood.
Now, can January
please
hurry up?! If you simply 
can't
wait, keep scrolling! We have the trailer for the movie right here!