Spider-Man is one of the most beloved superheroes from the Marvel Cinematic Universe. And though he's been played by numerous actors over the years, his latest iteration as a part of the superhero team, The Avengers, is among his most popular yet - thanks in no small part to his excellent portrayal by Tom Holland.
But fans of the star have recently been hit by some pretty brutal news. And, thankfully, this time, it doesn't involve Sony, Marvel, or Disney! Thank God! Instead, it involves a crucial aspect of Holland... his hair.
It's gone... Cue the dramatic tears.
Created by legends, Stan Lee and Steve Ditko, Spider-Man is a classic superhero.
He first appeared in the Marvel Comic books in 1962, in what's known as the Silver Age.
He's one of Marvel's most popular superheroes.
Which means that Spider-Man has enjoyed many different iterations over the years. He was first brought to life by Danny Seagren in the '70s, and was then played by Tobey Maguire in the early 2000's trilogy.
The first Spider-Man reboot starred Andrew Garfield.
Garfield played the iconic character between 2012 and 2014 and Emma Stone played Gwen Stacy.
In 2015, Sony and Disney made a deal with the Marvel Cinematic Universe.
The deal involved a crossover for the iconic character, which first started with Captain America: Civil War in 2016.
The casting choice for the newest Spider-Man was a little controversial.
He was played by relatively unknown (and incredibly young) British actor, Tom Holland. But, soon enough, the newest Spider-Man became a fan favorite.
Things were going well.
Holland starred in five Marvel movies as Spider-Man. But, remember when fans received some unwelcome news about the deal?
Holland's future in the role was called into question.
Reports came out that Sony and Disney/Marvel were having a lot of trouble coming up with terms that would allow the character to remain in the MCU.
And if the two powers can't come up with a deal?
Well, it'll mean that Spider-Man has to leave the Avengers forever - meaning Tom Holland will be totally out of a job. But thankfully, they've managed to come to an agreement, which has settled Twitter fans.
Tom Holland is one of the most talented guys out there.
The spiderman movies were literally a flop until Tom Holland came and made us love the character. Now you're going… https://t.co/m01X5sLO2N

— Anishma Joseph (@Anishma Joseph)1566379215.0
In many ways, you could say he rescued the character of Spider-Man and brought him back to cultural relevance.
People really felt for Holland when the news first broke.
He's known for being one of the nicest guys in Hollywood - and the fact that there was a chance he was being played was just heartbreaking. Thankfully, the fans had his back. The responses of the internet proved how much support Holland has out there.
However, something has happened and fans are finding it very difficult to stomach.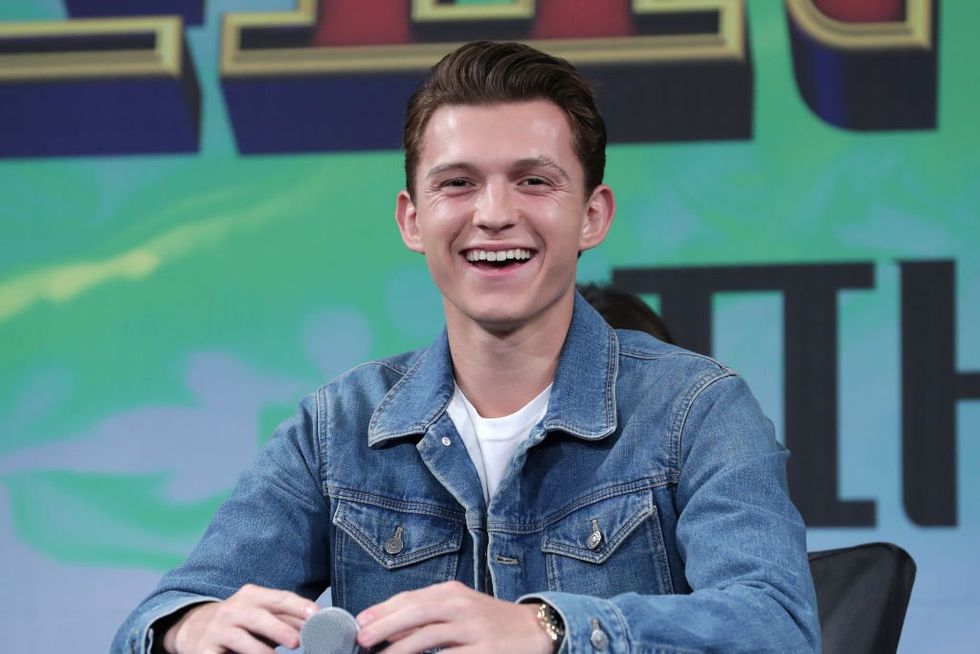 via: Getty Images
There's one thing that makes Tom Holland, well... Tom Holland. That nice boy from the posh ends of London, England. His sensible, cookie-cutter look.
Those perfect curls in his hair, that billion-dollar smile, and his little skinny jeans.
His trademark look. It has its own fan club on Twitter and yes, I am part of it.
However, things have taken a dramatic twist.
tom holland's hair..... i'm kidding it's not that bad !!! https://t.co/KhB0HcHu2b

— emmy! (@emmy!)1570518816.0
In a recent video, Holland showed off a
new
look which involved a buzzcut... You read that correctly, an actual buzzcut. Keep scrolling to see the video that shocked the net.
That's right, his chocolate, brown locks... gone.
why did i make this. rip tom holland's hair i miss you https://t.co/tDEPpqGw8A

— cIaud bear jamboree (@cIaud bear jamboree)1570503022.0
They are now nothing but a distant memory. The star is currently preparing for a new role in
Cherry
and this prompted him to say goodbye to almost every single strand of hair.
In order to portray his new role, he had to make the decision.
girl i just woke up from my nap and Tom Holland shaved his HAIR?? please say sike https://t.co/HDg0eAWa9y

— vic 💋 (@vic 💋)1570501944.0
If there's one thing we adore about Holland, it's the fact that he's dedicated to his role. But we didn't think he would ever take things
this
far!
His role in Cherry involves him becoming a soldier.
Walker, a man who has been to war, returns home with undiagnosed PTSD, which leads him down a dark and disturbing path.
In the film, he gets involved in a lot of criminal activity.
After developing an opioid addiction, he starts robbing banks until he is eventually arrested and convicted of his crimes in 2011. He is set to be released from prison in 2020.
Holland is only one of the big-name stars in the cast.
Working alongside the likes of Ciara Bravo, Bill Skarsgard, and Jack Reynor, this film is bound to be amazing.
Do you know what's not so amazing? This haircut.
Tom Holland has officially shaved his hair...we are in a new era now. https://t.co/6k9oOEfFeb

— malachi (@malachi)1570493302.0
And if you're in the mood for more bad hairstyle content...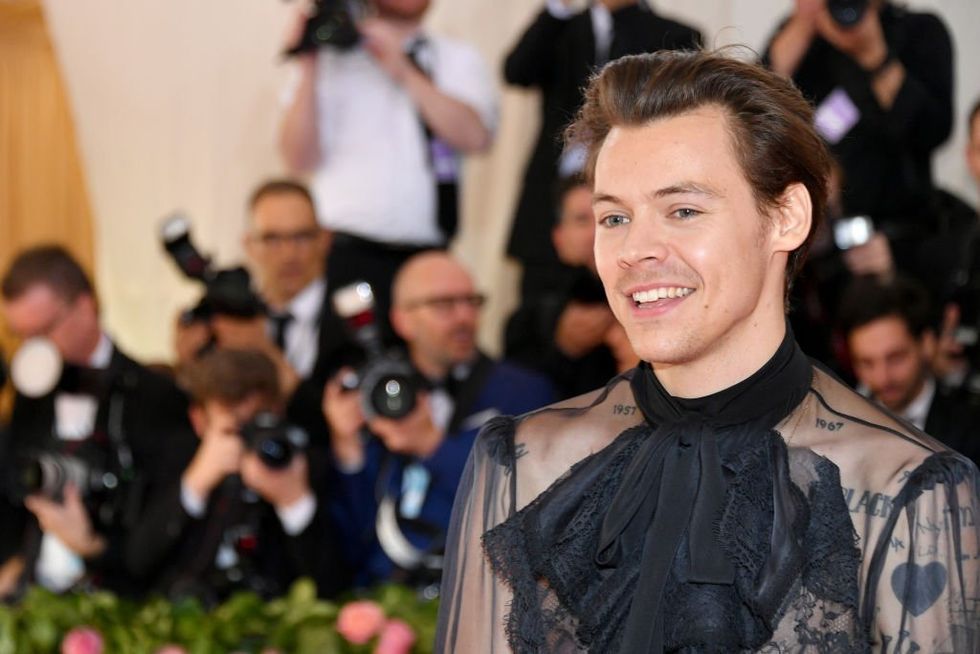 via: Getty Images
Check out Harry Styles' bowl cut. It's always the cute ones that make bad hair decisions, isn't it?