Tony Hawk is the man, the myth, and the skateboard legend. The now 51-year-old retired skateboarder resides in Encinitas, CA with his family, where he travels, skates for leisure and speaks at different events. He's also been blessing fans with documentaries and games.
But now Hawk has proven he truly is the nicest man in skateboarding.
Here he is!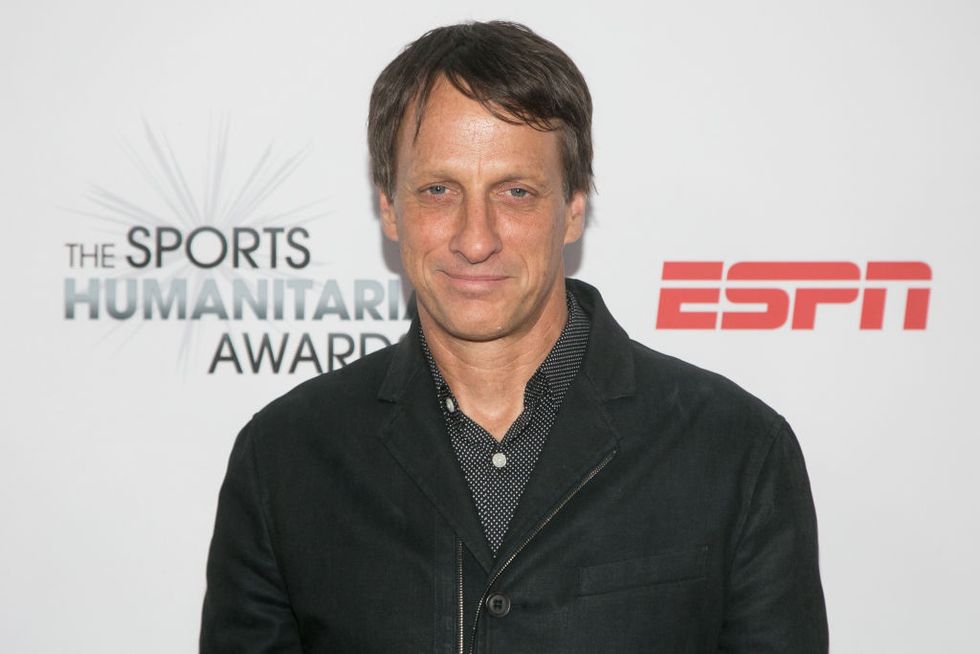 Take a long look, my friends. This is Mr. Tony Hawk, the coolest skateboarder ever.
Fancy a better look?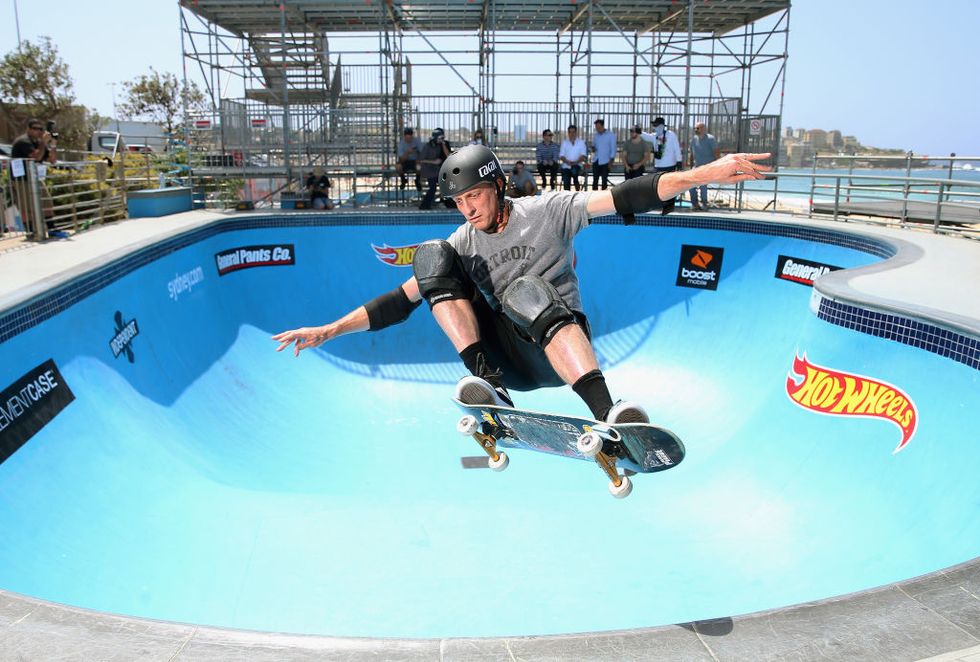 Maybe you recognize him more with a helmet strapped on and a skateboard magically attached to his feet.
Tony in motion.
Skater, entrepreneur, dad and overall Twitter savage.
My daughter is already getting into politics by learning the art of flip-flopping. https://t.co/z8jV0LpZbK

— Tony Hawk (@Tony Hawk)1476035102.0
"Pro skater, husband, dad, videogame character, CEO, kid chauffeur, global citizen, food glutton and public skatepark defender. Old AF & proud" says Hawks'
Twitter bio.
A young legend.
Tony Hawk - the young gun, 1981 https://t.co/auuuIHKcdv

— NME (@NME)1471284746.0
Did you know Tony became a professional skateboarder at age 14? He was destined for greatness.
Baby Hawk.
Showing off my new teeth in 1982 (they didn't last long) https://t.co/eeL1vYVL2w

— Tony Hawk (@Tony Hawk)1526589814.0
Who knew this little man would grow up to be one of the biggest names in skateboarding history? And, also have the best sense of humor?
He's a total legend.
Because Hawk's next venture?
He has his sights set on the world of filmmaking!
We all remember Pro Skater, right?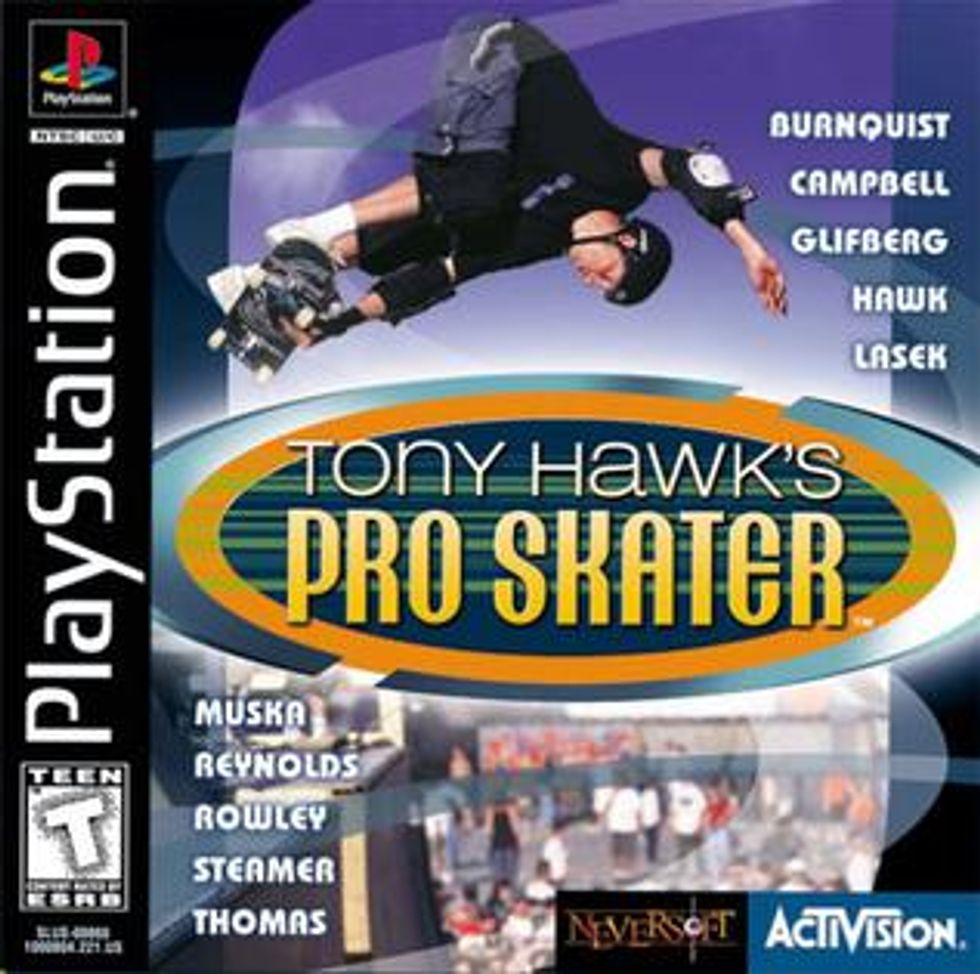 The iconic game was basically the pinnacle of skate culture.
But even better than the game?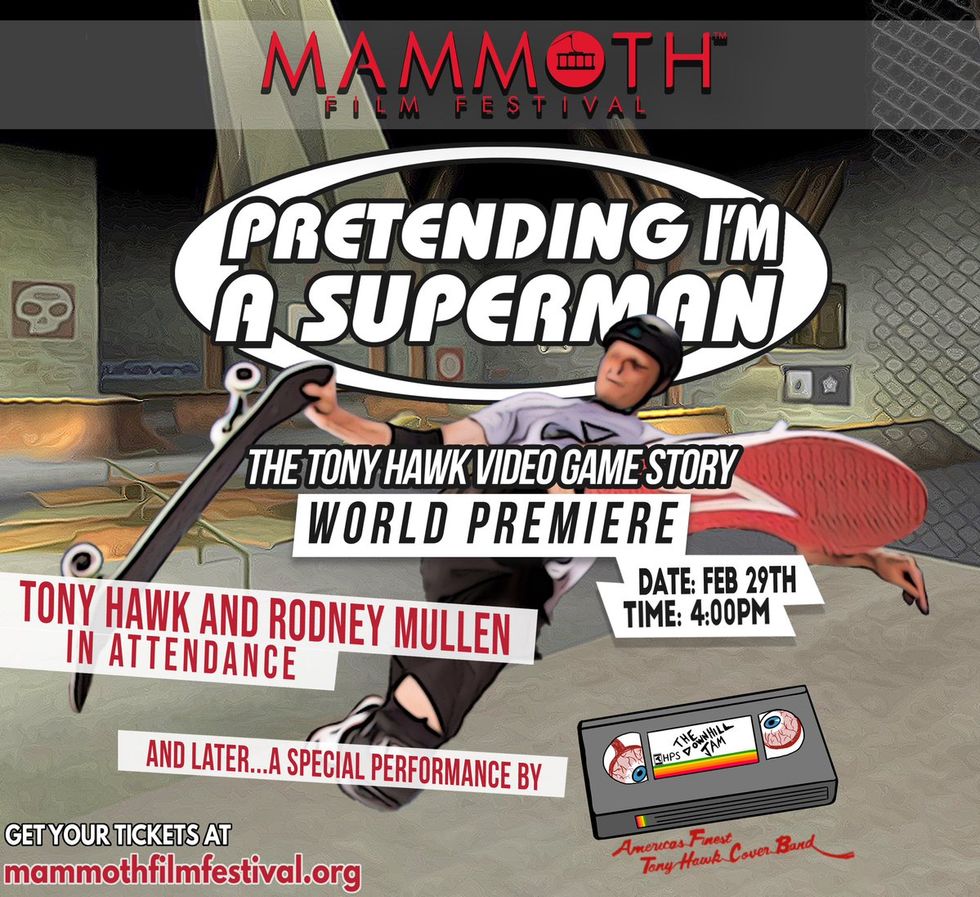 The fact that there's a new movie, based on the game!
The movie has been in the works for a long time.
Hawk started production on the movie back in 2016.
But it's finally ready to be seen.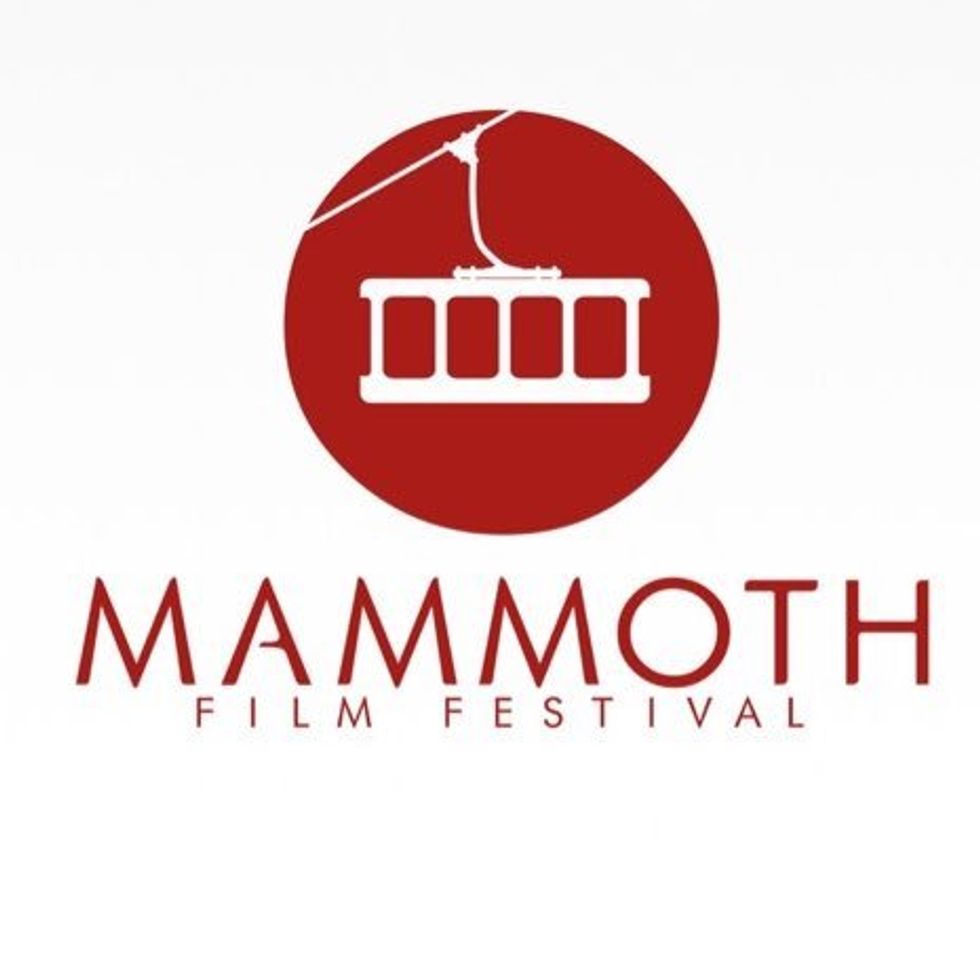 It set to premiere at the Mammoth Film Festival and then be released to the public.
Curious about the title?
Well, it obviously comes from the iconic "Superman" tune by Goldfinger - a song any game player will remember.
It's produced by D'Amato Productions.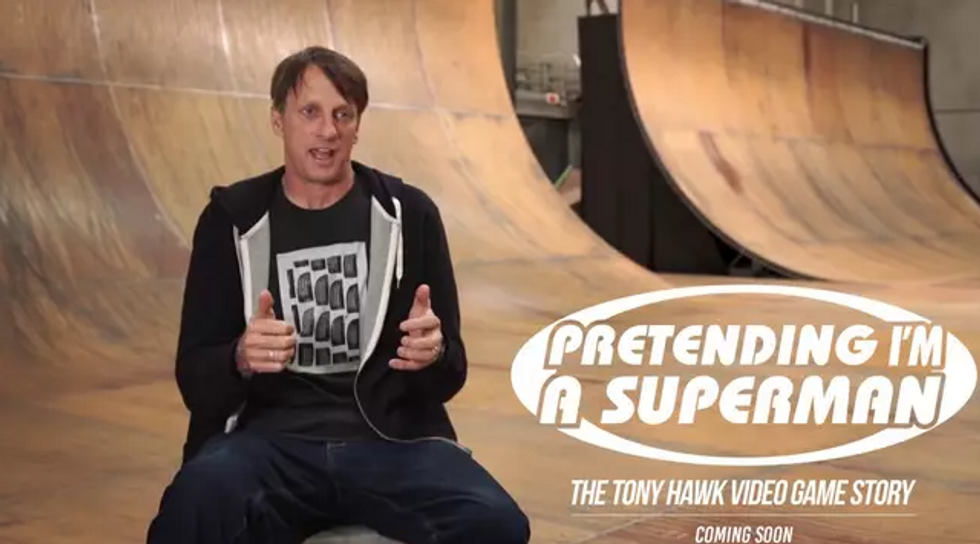 The company is run by Neversoft producer Ralph D'Amato.
And he seems to be the perfect choice for the role.
Because D'Amato also produced every single one of the games in the series.
Swedish filmmaker Ludvig Gur has also worked on the movie.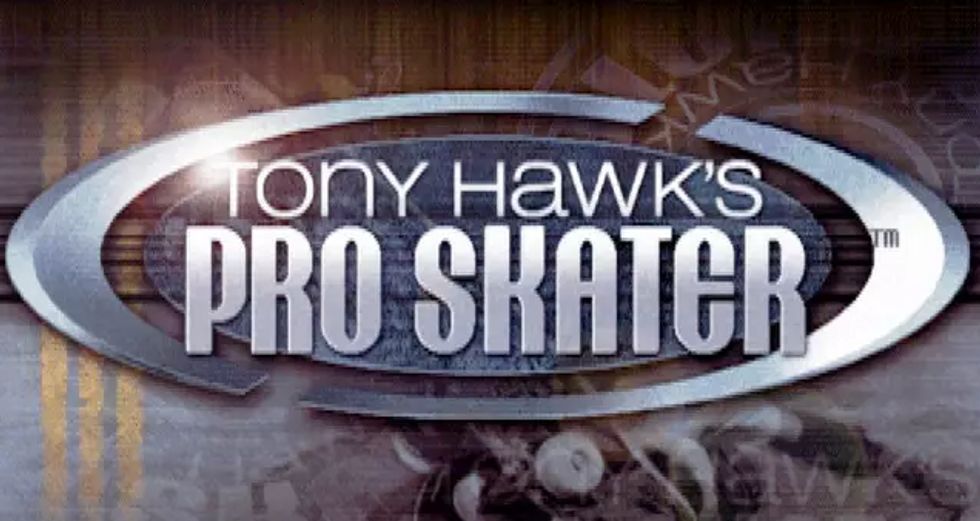 It's based around not just the making of the game, but the entire growth of skating culture.
It features a ton of famous skating faces.
Including Chad Muska, Steve Caballero, and Eric Koston.
And it premiered on March 2nd 2020.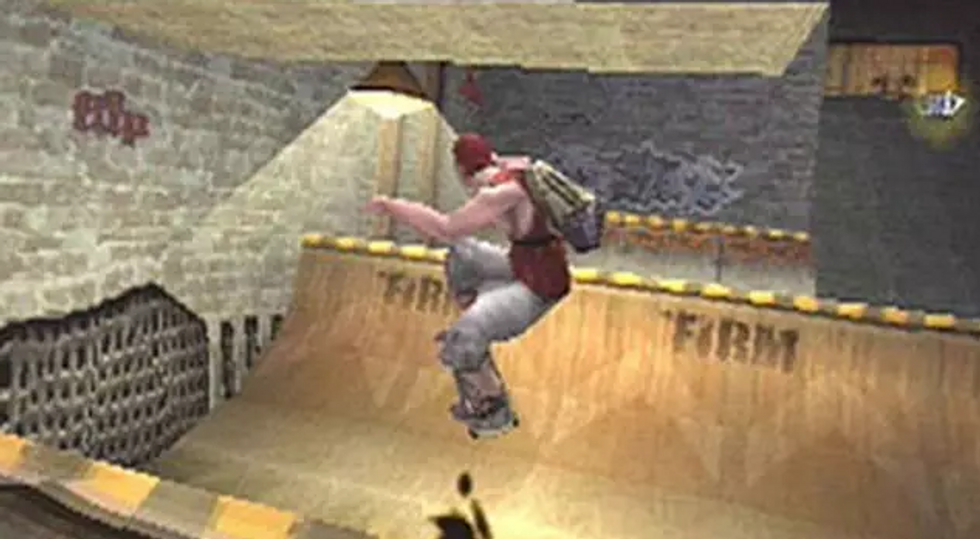 With many of these skaters in attendance - including Hawk himself.
But now there's been even more exciting Tony Hawk news.
Because Hawk has had a totally adorable social media interaction this week.
A TikTok user shared a truly adorable story.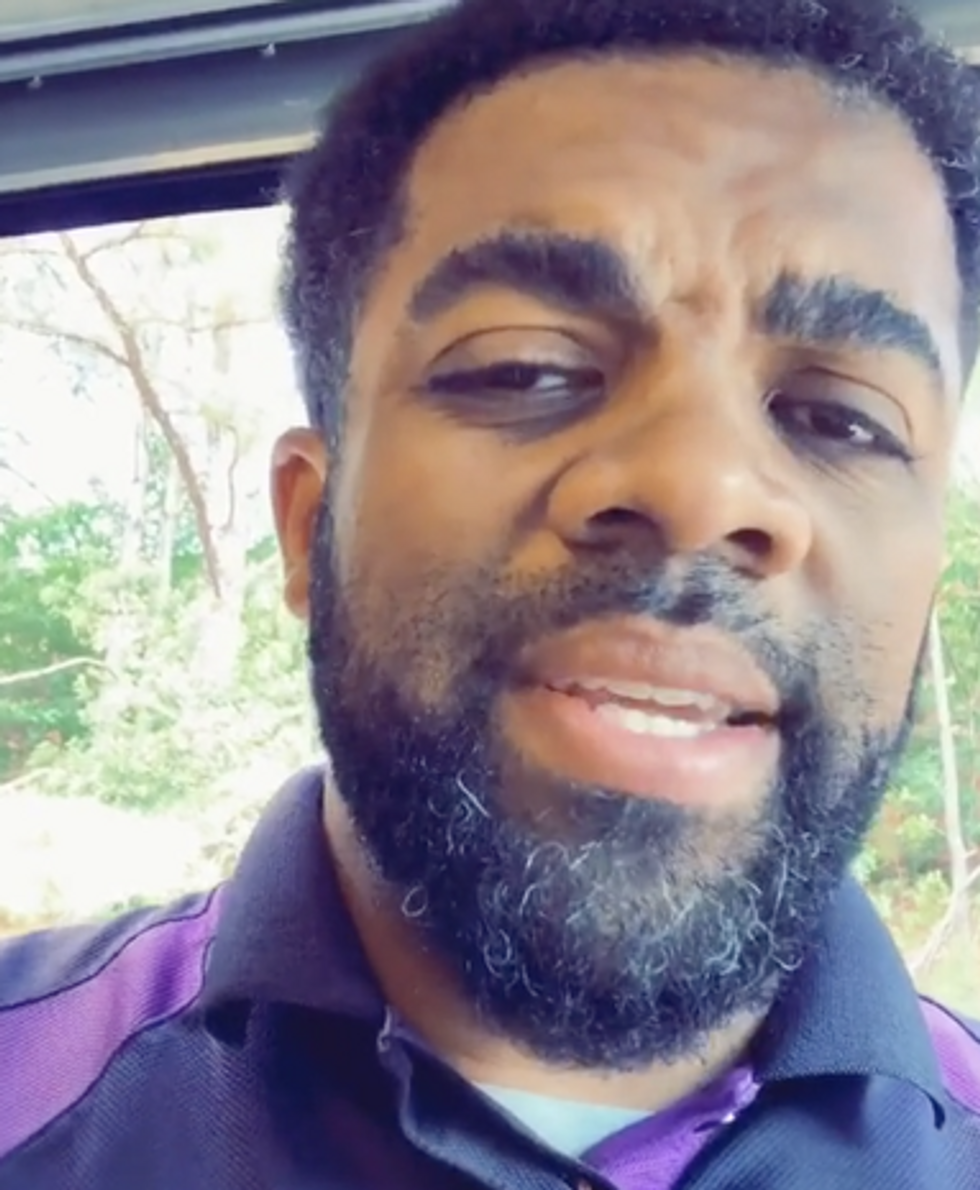 The interaction was between delivery driver Mikhail, a little boy named Cooper, and Tony Hawk himself.
Cooper flagged down Mikhail with a mission in mind.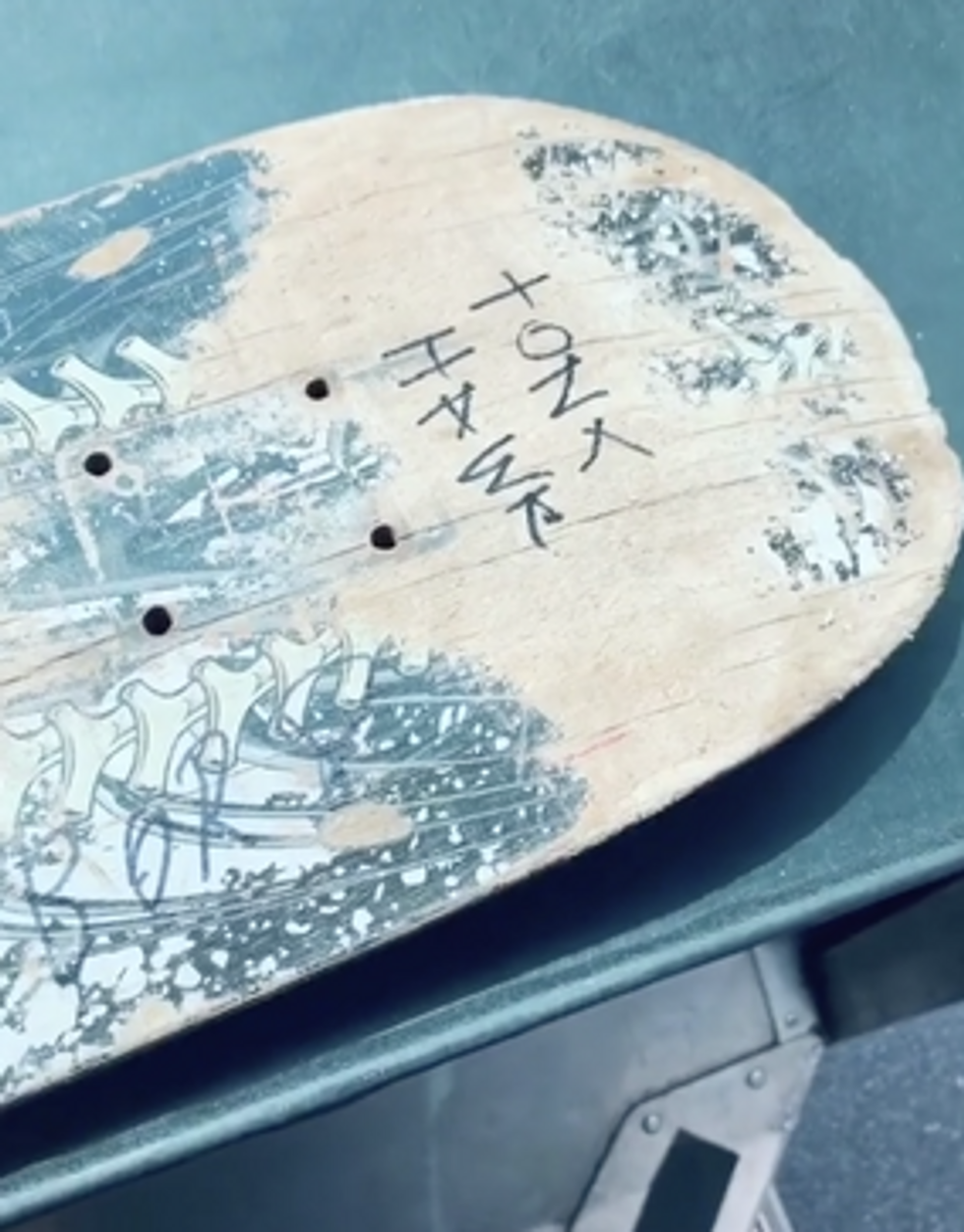 To deliver Tony Hawk a personalized skateboard. Too cute!
Mikhail shared the video online.
Hoping that Hawk might stumble across the video and give Cooper a shout out.
And boy, did that pay off!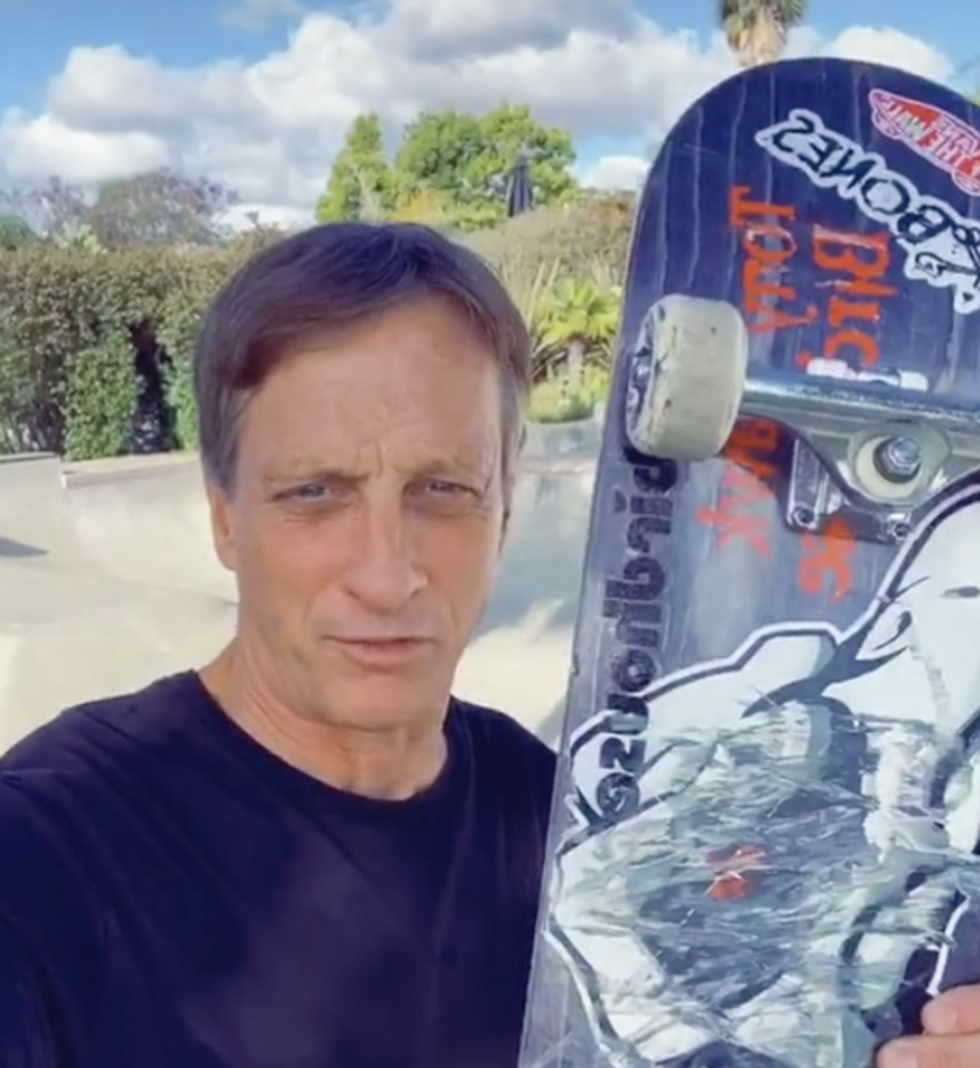 Hawk uploaded a video confirming he'd seen the TikTok.
And, even better?
He promised to deliver Cooper a personalized skateboard of his very own.
We're not crying, you're crying.
Want more wholesome celebrity action? Keep on scrolling ...