When we're on vacation, the majority of us enjoy to strip off and catch a killer tan whilst laid on a luscious beach sipping cocktails.
Finding the perfect beachwear is important if you're wanting to serve some serious looks when sunbathing, but in some countries, they're pretty strict about what people can and cannot wear when strolling around in public areas.
A Taiwanese tourist was actually arrested and fined for wearing a bikini that resembled a "piece of string" whilst on vacation in the Philippines, so keep scrolling to learn more...
Packing for vacation is always pretty stressful.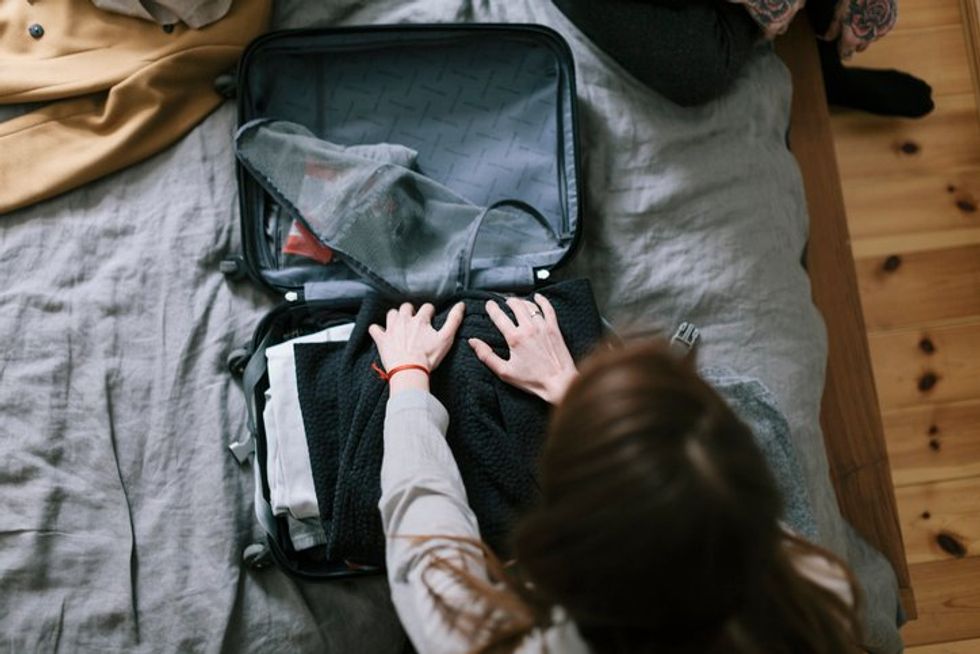 via: Getty Images
And the most stressful part? Deciding what
swimwear
to take!
It's important to pack suitable swimwear...
But a lot of people feel comfortable bearing all, and for many... the smaller the better.
A lot of beaches around the world hold rules and laws when it comes to wearing swimwear, however...
via: Getty Images
A lot of beaches in various locations around the world prohibit guests wearing revealing swimwear and there are restrictions as to how far people can go when trying to dodge them tan lines.
Popular vacation locations such as Turkey and Dubai are strict on swimwear.
Often, swimwear is prohibited for religious reasons.
Dubai is a Muslim country...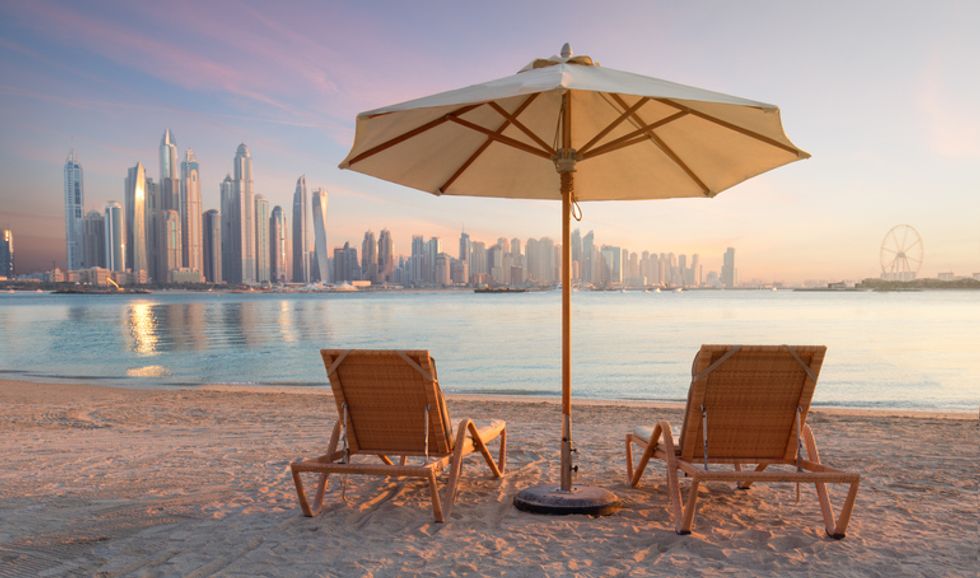 via: Getty Images
And holiday-makers are expected to respect the country's religion by not walking around exposed in public areas. Some beaches are lenient on swimwear being worn, but a woman paid the price when she was
arrested
in 2010 for wearing a bikini in a shopping mall.
Many holiday-makers have been arrested for wearing swimwear away from a beach.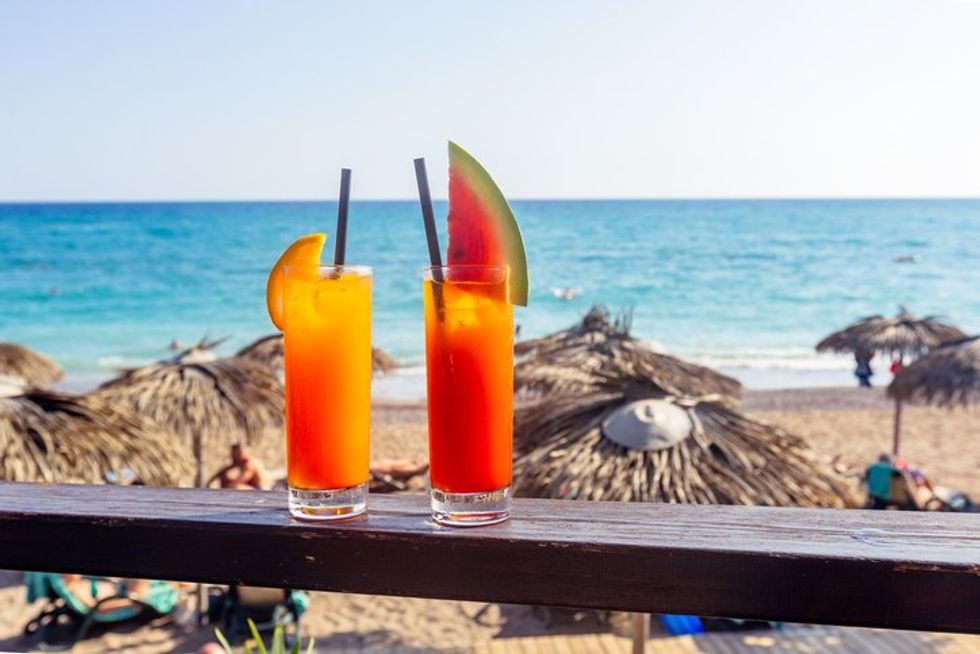 via: Getty Images
In similarity to Dubai, Turkey is also a Muslim country and people found wearing swimwear outside of prohibited beach areas will be arrested for indecency.
Hefty fines can be faced if tourists don't research the place they are visiting...
And it's super important to double-check the rules and laws in the place you wish on staying in.
The Philippines are another country that is strict on swimwear.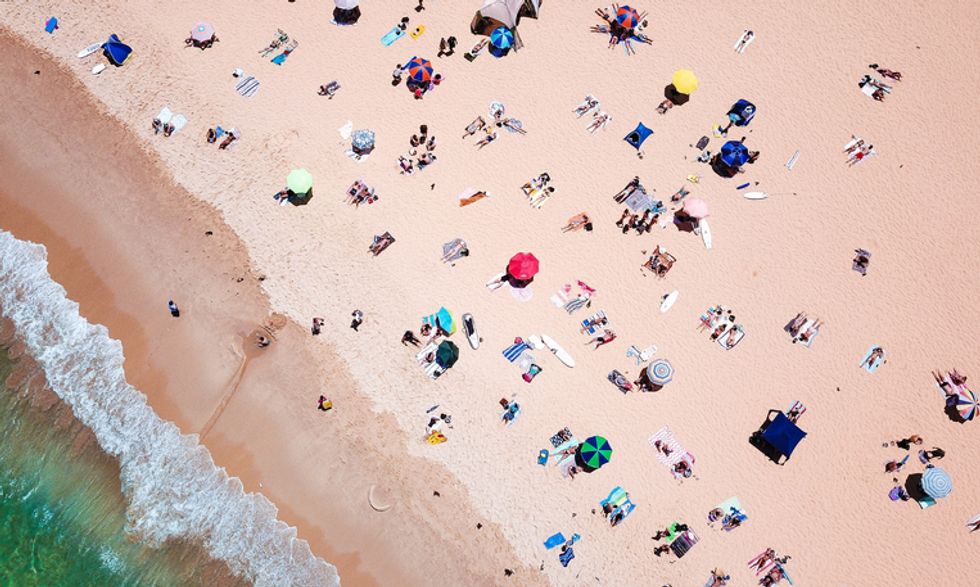 via: Getty Images
And in similarity to Dubai and Turkey, they prohibit swimwear in areas other than beach and poolsides, and they also clamp down on swimwear that is deemed inappropriate.
A tourist from Taiwan has recently been spotted vacationing in the Philippines...
She and her boyfriend were spending their vacation in the popular tourist island of Boracay, and her choice of bikini certainly raised some eyebrows.
It was barley considered a bikini...
via: Facebook
The young woman, who has been named as twenty-six-year-old Lin Tzu Ting, was sporting a white bikini that strongly resembled a piece of white string, and it didn't do a very good job in covering up her body.
This was Ting's second time visiting Puka beach...
via: Google
Stunned onlookers had posted pictures of her outfit choice on social media which then caught the attention of the authorities.
She seemed oblivious to the stir her revealing bikini had caused...
via: boracayinformer.com
Staff at the hotel she was staying at warned her that her choice of swimwear is considered offensive and inappropriate, but she chose to ignore them and went on to wear it twice. This is when the authorities got involved...
Ting went on to defend her choice of swimwear...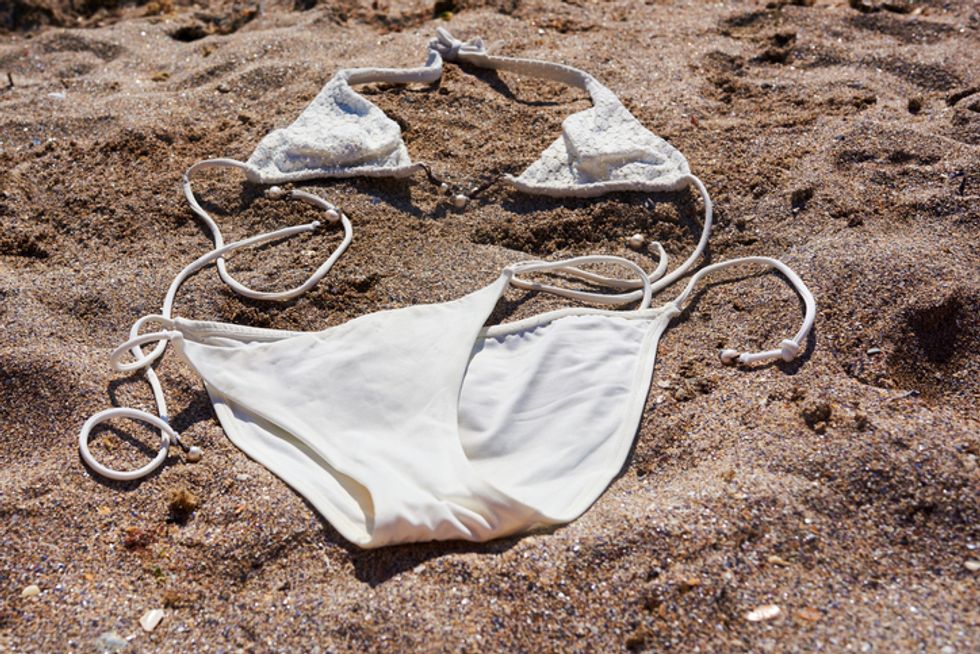 She insisted that by wearing the barely-there bikini, she was "expressing herself" and it was an art form.
Authorities were not impressed.
Speaking with
The Philippines News Agency
, Malay police chief, Major Jess Baylon explained the tourist had been fined PHP2,500 ($48) for her "erotic and lewd" bikini bottoms.
The consideration of other guests was not thought about...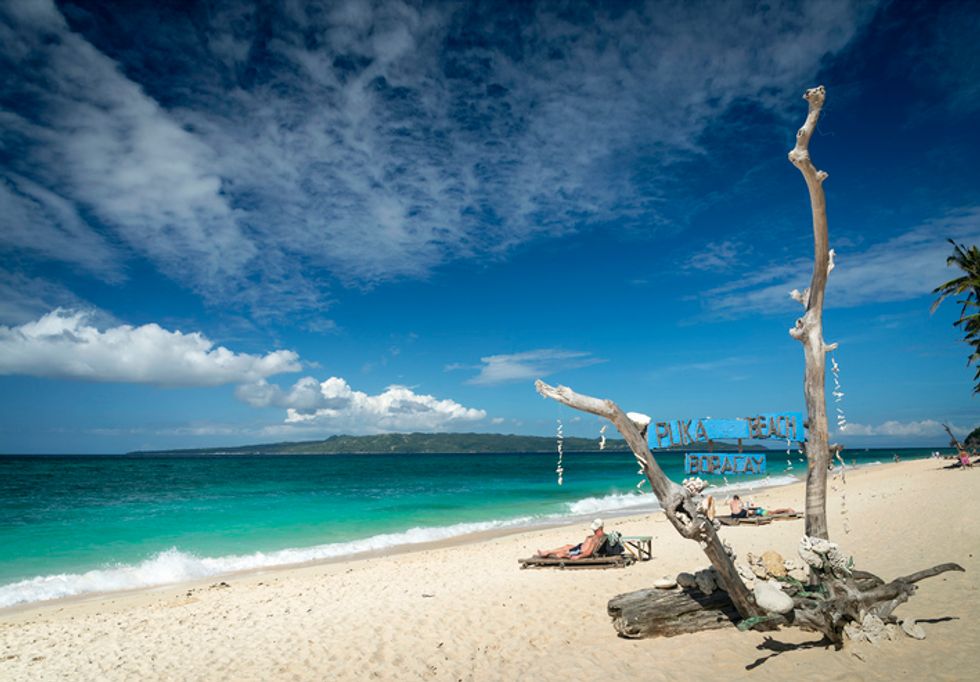 via: Getty Images
"We have this action taken for other tourists not to follow (the act) and (it is) also an eye-opener for resort owners to brief (their) guests to dress appropriately," Major Baylon went on to say.
Apparently, it is normal in Taiwan to dress this way.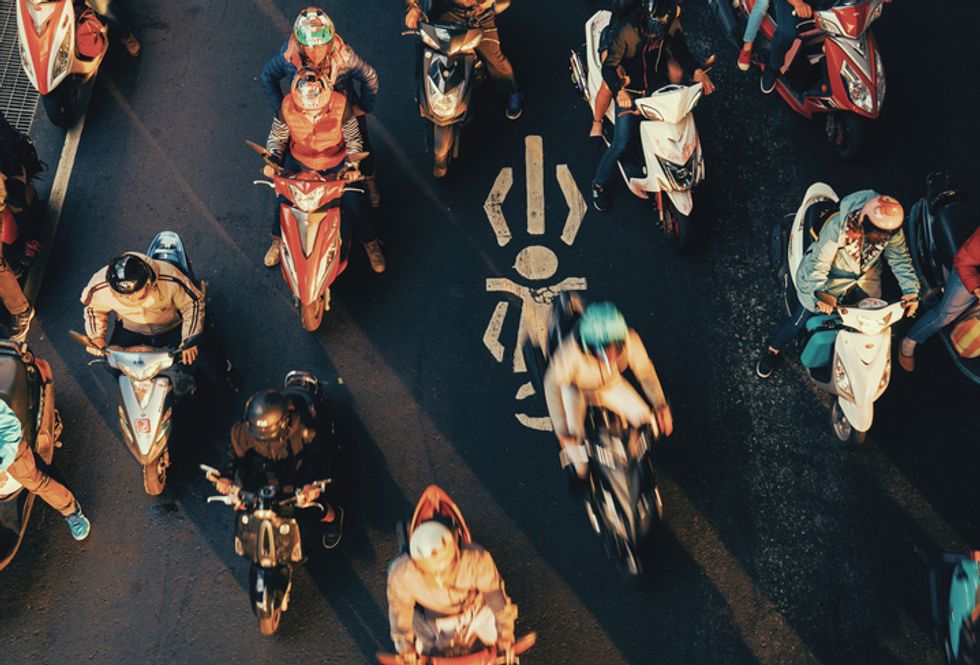 via: Getty Images
"Her boyfriend said, 'It's quite normal for us in our country and that was her way to express herself with confidence," she added. "But their customs and traditions are not the same in our country. They have to respect our culture and tradition, and our proper decorum."
It is important for tourists to respect the culture of Boracay Island.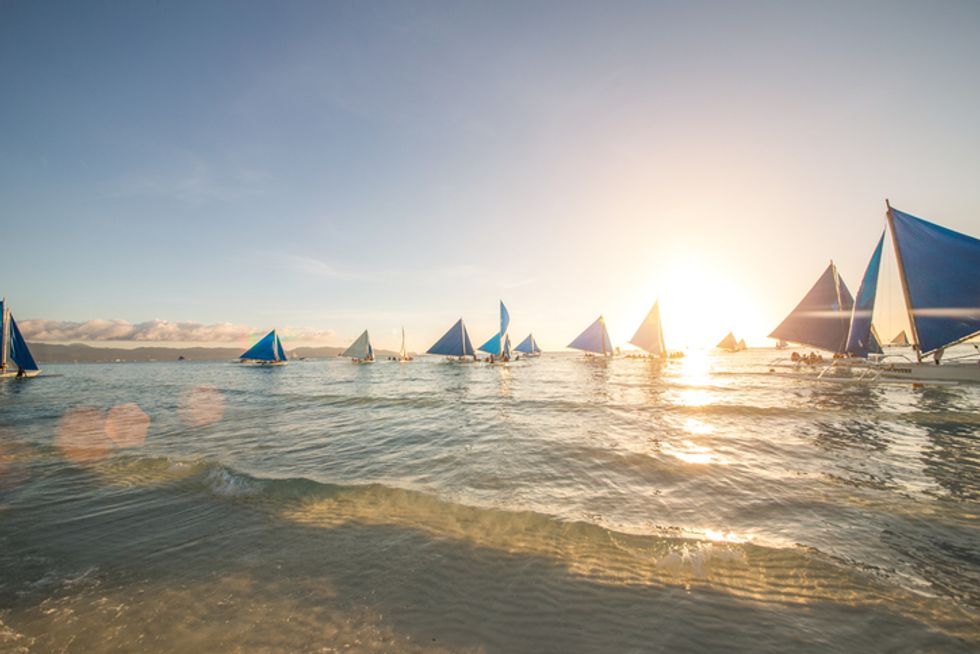 via: Getty Images
Boracay Inter-Agency Management and Rehabilitation Group (BIAMRG) police chief Natividad Bernardino has also spoken out about the incident, urging other tourists to respect the cultural norms of Boracay Island.
Where was the common sense?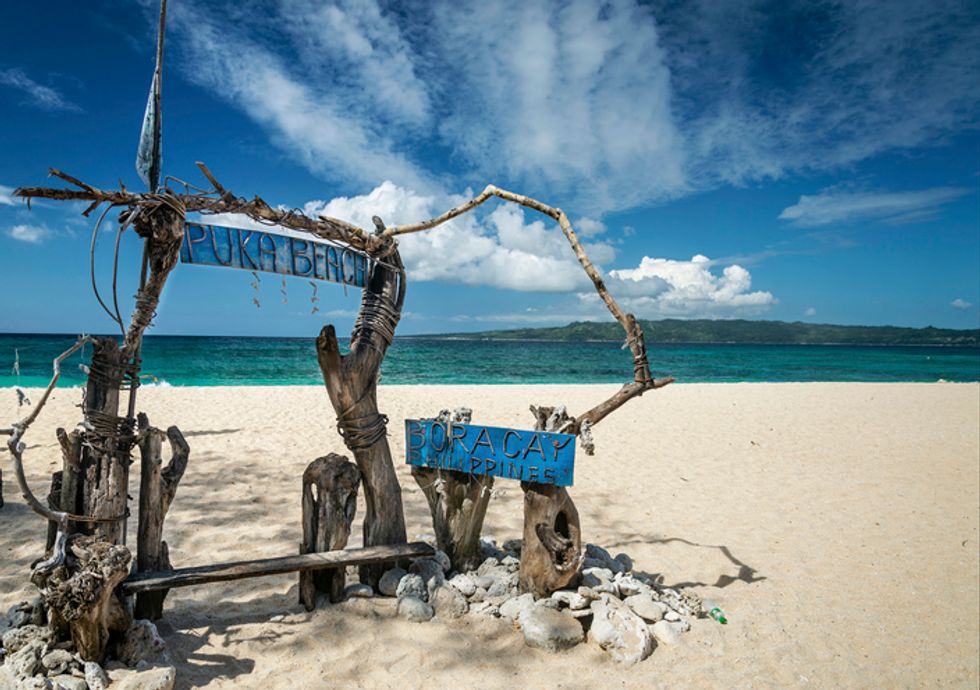 via: Getty Images
"We have our own cultural values as Filipinos and Asians. They should be able to respect that, There is no dress code (to be followed). Maybe it is just common sense," Chief Bernardino said. "They were told not to by the hotel management, but they said it was a form of art."
The restrictions of swimwear needs to be stressed further to tourists...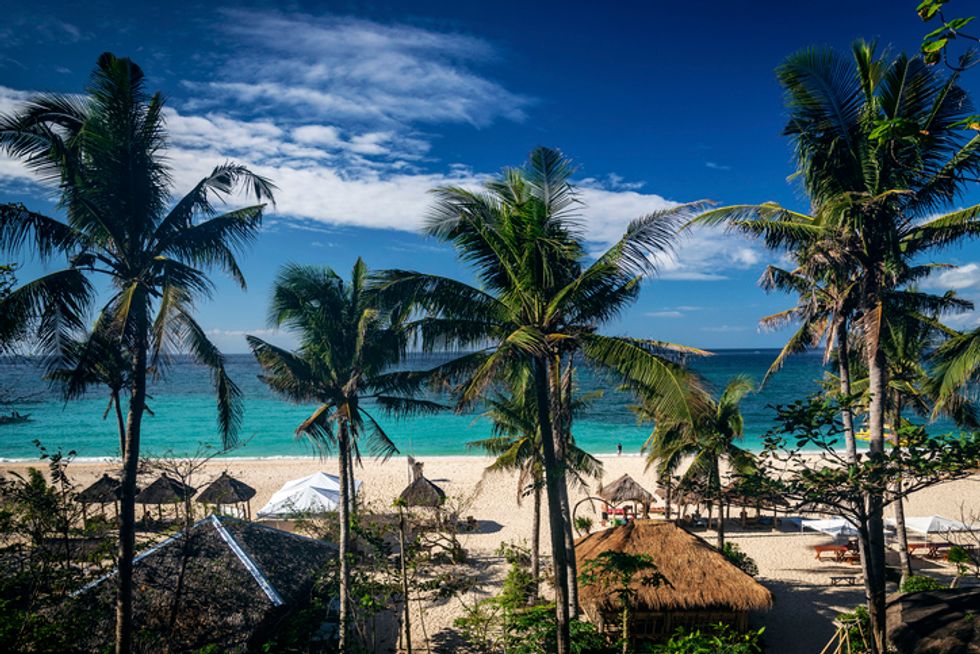 via: Getty Images
Both the BIAMRG and the Philippine National Police (PNP) have encouraged hotel and resort owners to implement a protocol for letting their guests know about what should and shouldn't be worn on Boracay Island.
Watch the awkward video of Ting being arrested here...
To keep reading about bikini horror stories, keep scrolling to learn about the young woman who was rejected from an internship because of her bikini snaps on Instagram...