Going on vacation is one of the best things life has to offer. Sun, sand, and sea, what more could you ask for?
However, sometimes, things don't always go to plan. What are you supposed to do if you're just enjoying a casual day out at the beach when you're manhandled by a group of police officers who are accusing her of dressing inappropriately. A debate has sparked about who was right in this situation and it has left the internet divided.
Keep scrolling to see the video but I must warn you, some viewers might find distressing.
The Maldives is home to some beautiful sights.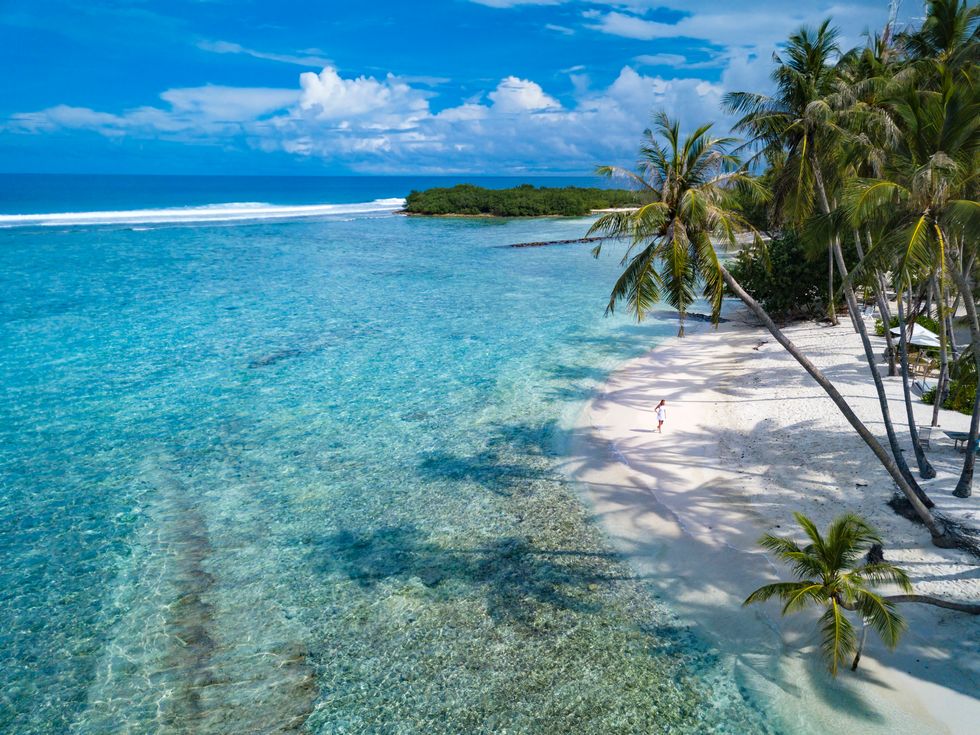 The small island in South Asia is a popular destination for vacation-goers.
From beautiful beaches to exciting activities, there's so much to do.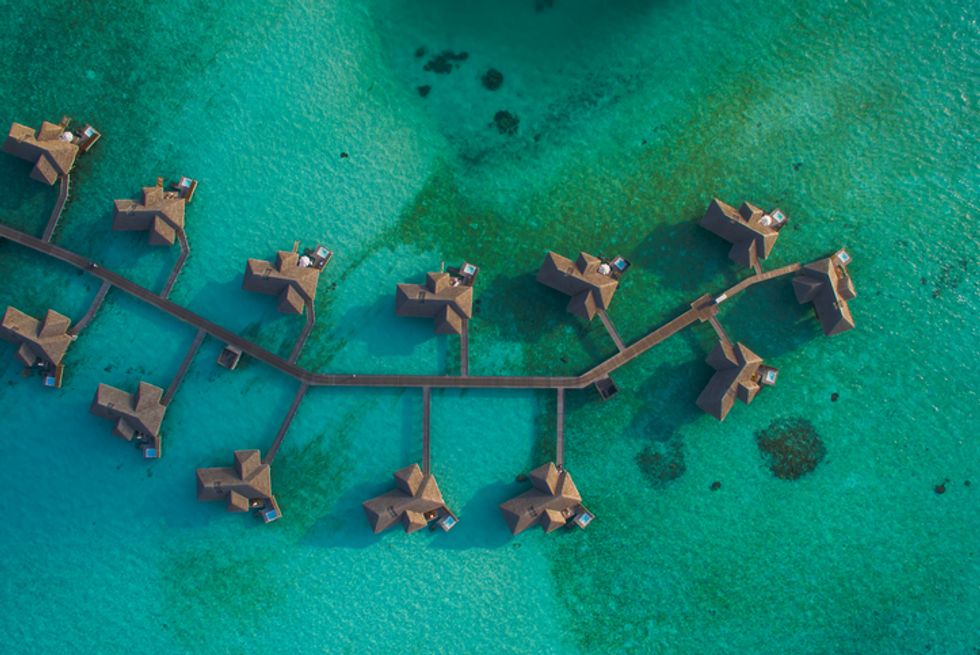 Resorts offer a range of fun things to do such as dolphin excursions, snorkelling and beach volleyball.
And after a long day of activities, there's nothing better than chilling on the beach and enjoying the sun.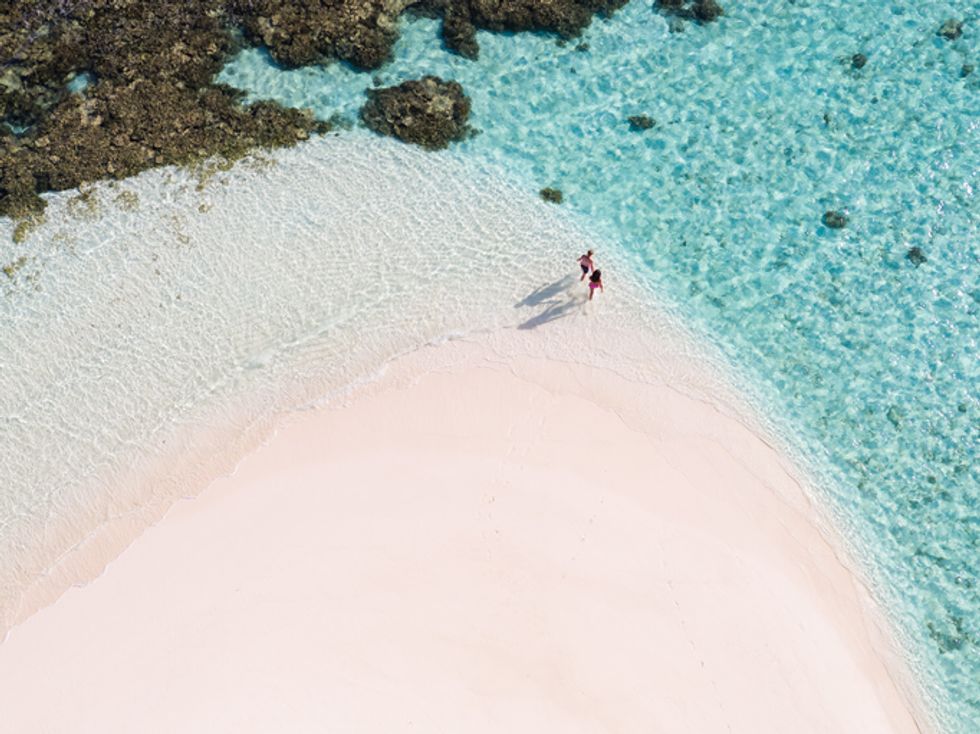 But one British tourist could not enjoy her day on the beach as it ended with her getting arrested.
Recently, a video of a woman getting manhandled has gone viral.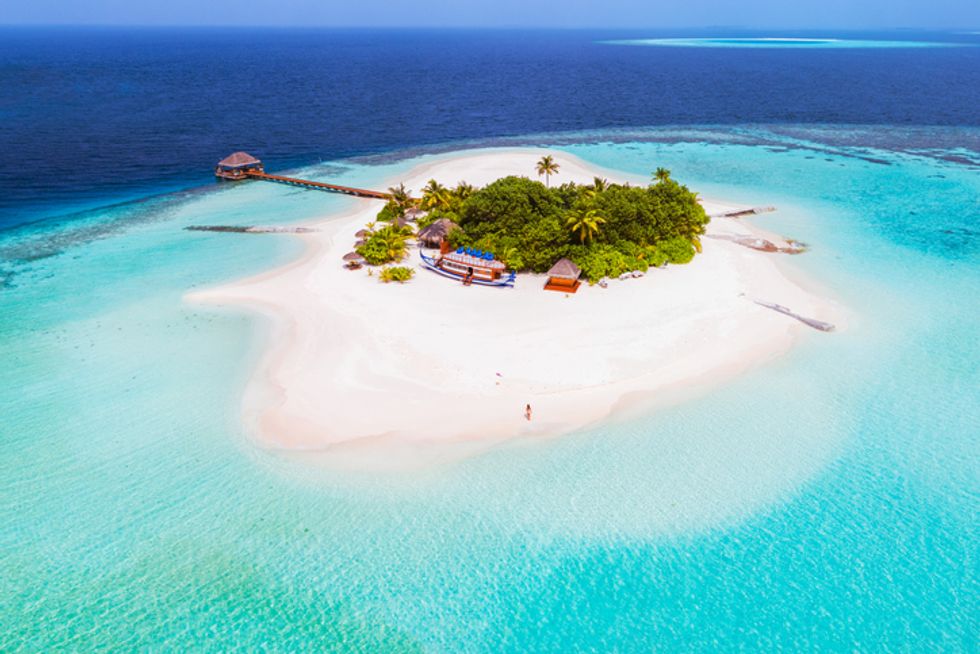 Since the footage was uploaded to Twitter, it has been viewed by thousands of people who were shocked to see how the woman was treated.
The footage shows her shouting as she resists being arrested.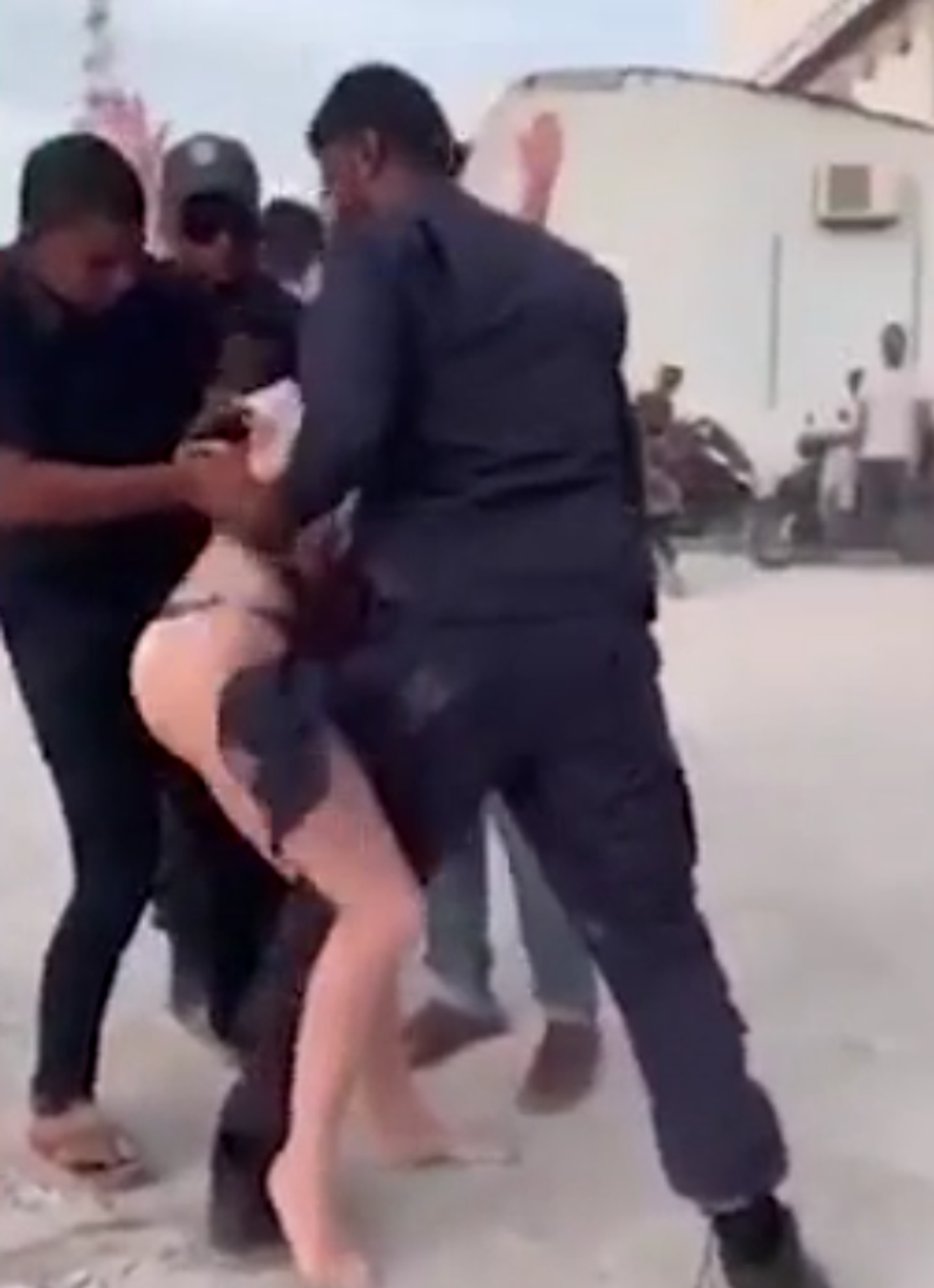 Several officers are circling around her, one has even got a blanket in his hands. The British tourist is screaming "you're sexually assaulting me," as the men try and stop her flailing around.
As the video garnered more attention online, the police commissioner in the Maldives has tweeted.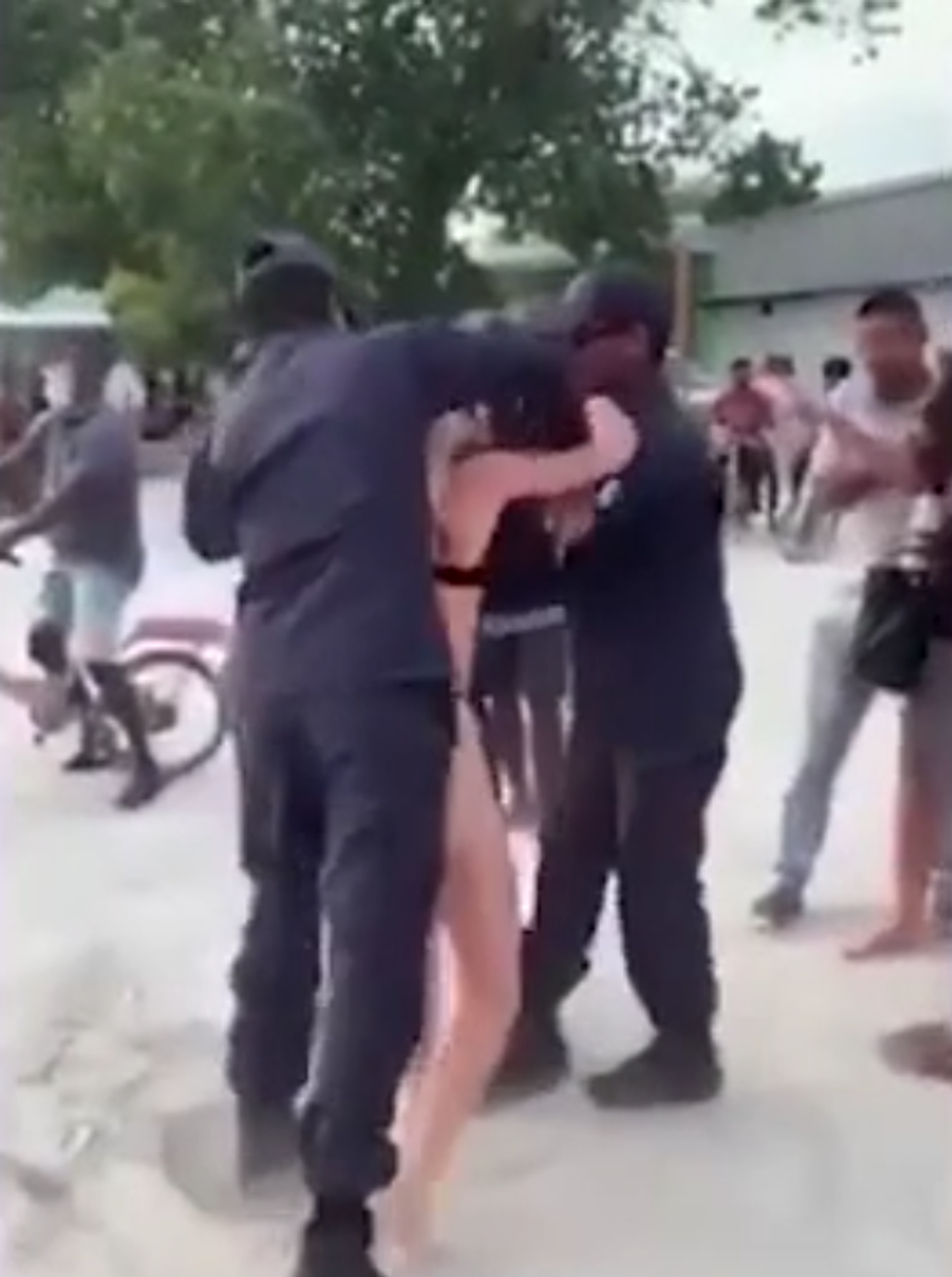 Mohamed Hameed has apologized directly to the tourist and to everyone who witnessed the incident.
This is what he said:
Incident in Maafushi in which our officers restrained a female tourist seems to be badly handled. I apologise to th… https://t.co/JkpChebFtR

— Mohamed Hameed (@Mohamed Hameed)1581005560.0
"Incident in Maafushi in which our officers restrained a female tourist seems to be badly handled. I apologize to the tourist & the public for this. The challenge I have taken up is to professionalize the police service & we are working on that. This matter is being investigated."
The local authorities also released a statement on the issue.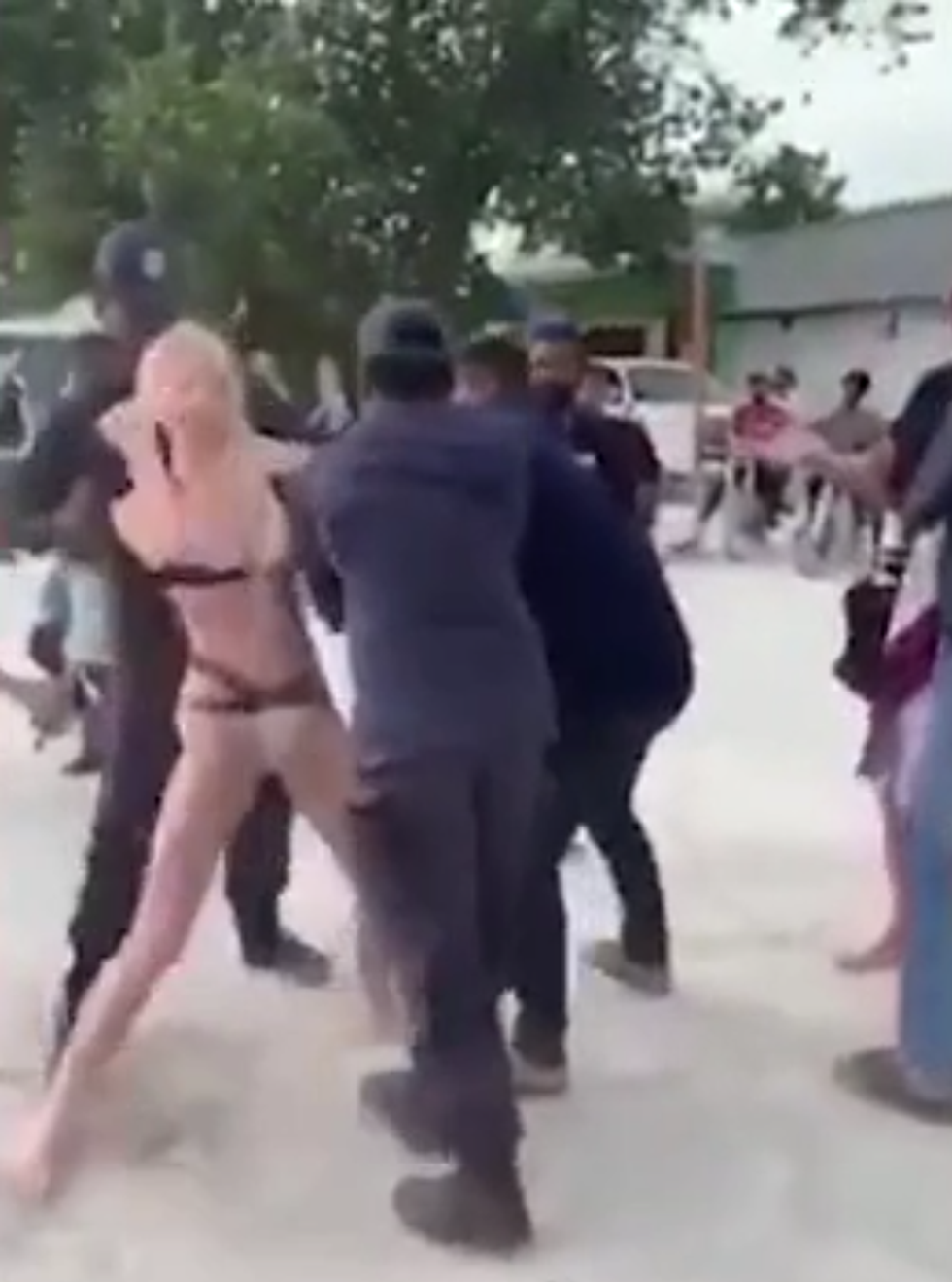 They outlined the fact that officers were called because of reports of an "inappropriately clad" female tourist on the island.
The statement read: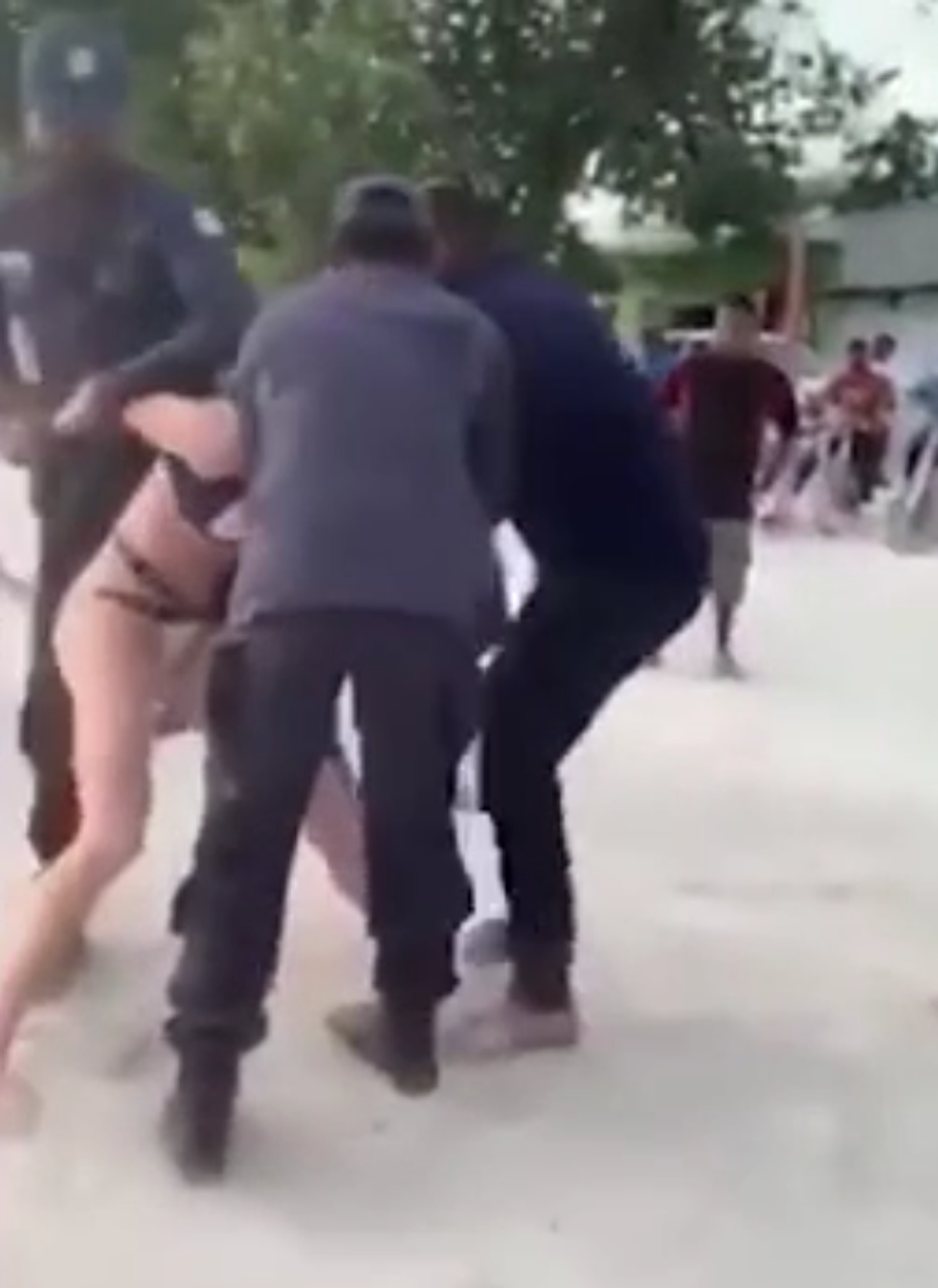 "On 6th of February 2020 at approximately 17.48hrs, the local police on the island of Maafushi received a complaint from a member of the public that a female tourist, who was inappropriately clad and alleged to have been inebriated, was walking on the island's main road."
It continued: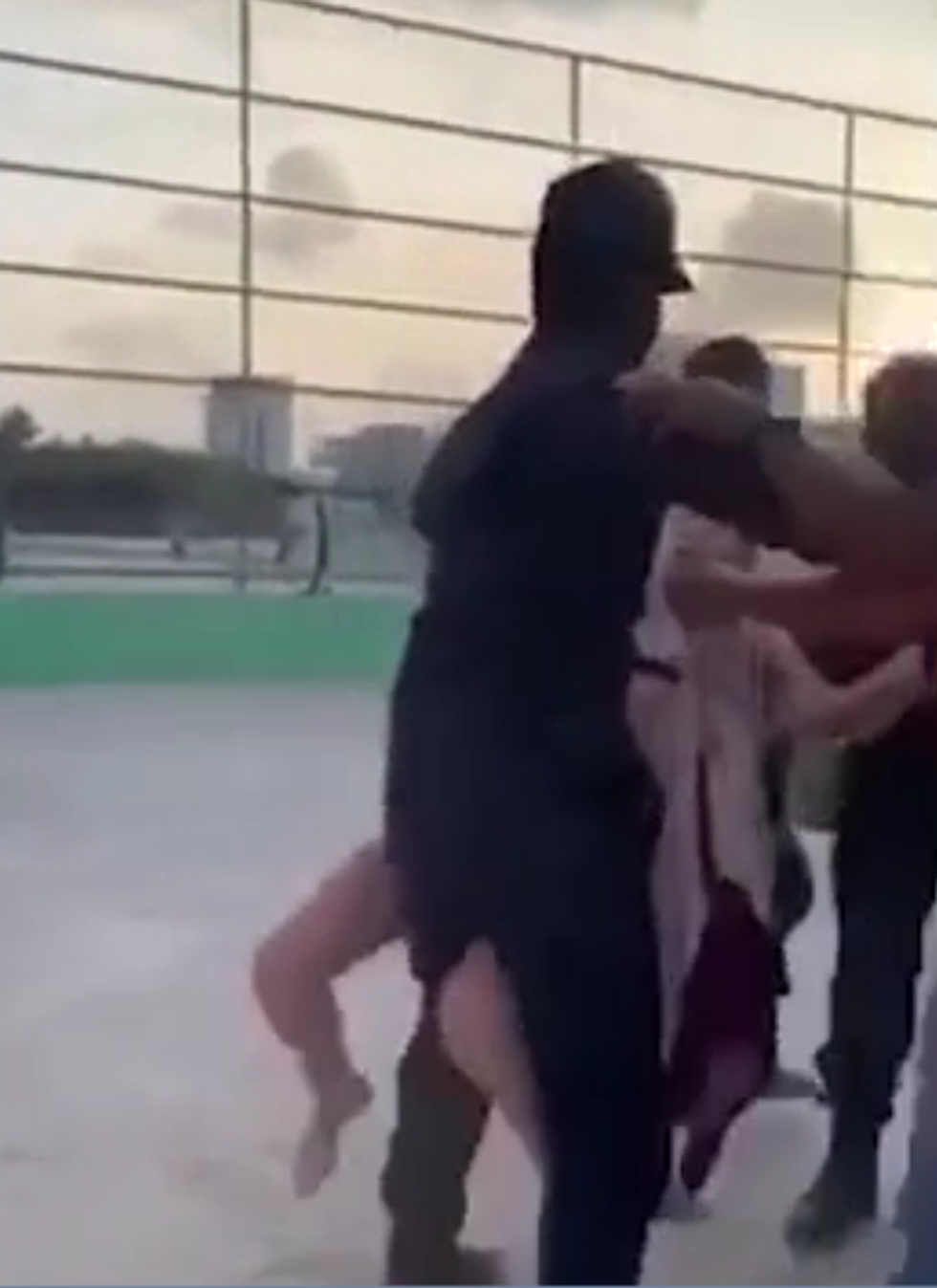 "Tourists on local islands are requested to respect the communities cultural sensitivities and local regulations by restricting the wearing of swimwear to certain areas of the island where local communities live.
"Three officers approached the tourist and requested her to comply with the local regulations."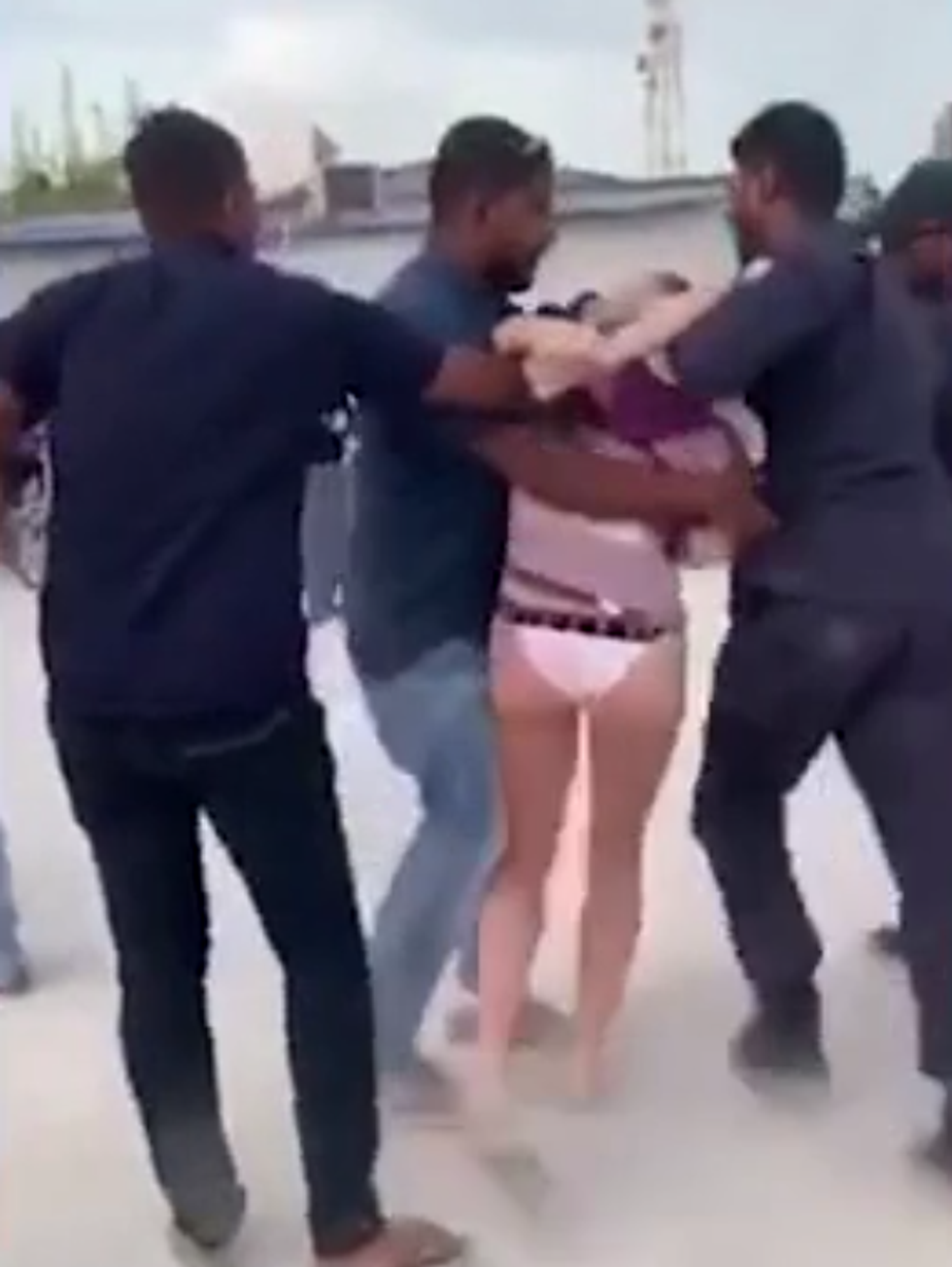 However, she refused to comply and showed resistance. She was then detained and taken to Maafushi Police station. She was released from the station at approximately 19.10hrs that evening without any charges."
After the video started circling online, a huge debate broke out about who was right in the situation.
@M_Hameedh Cannot blame @PoliceMv for an activity that was conducted to uphold the law. Local tourism is important,… https://t.co/QZJsZeEKf9

— Ismail Zariyand (@Ismail Zariyand)1581007221.0
This user argued that the blame shouldn't be placed on the police. They were doing their job.
And this user agreed.
@M_Hameedh Salute those officers who had apprehended and protected the society from an evil being who was trying to… https://t.co/Ux6lSIUS44

— Gabbaru Sheikh (@Gabbaru Sheikh)1581006935.0
They referred to it as "protection."
However, lots of people were against the police.
@M_Hameedh Suspend, demote or kick those officers out.

— 🇲🇻 Shaff 🇨🇭 (@🇲🇻 Shaff 🇨🇭)1581009385.0
This user wanted to take action against the officers at the scene.
And this user outlined the laws of the island.
@M_Hameedh The choice of words reduces the gravity of the situation. It is against the law for a male' officer to t… https://t.co/QGWsRJx5Ig

— Frasheed🎈 (@Frasheed🎈)1581048449.0
Even though the police are there to do a certain job, they should not have been handling this woman like that at all.
The statement continued: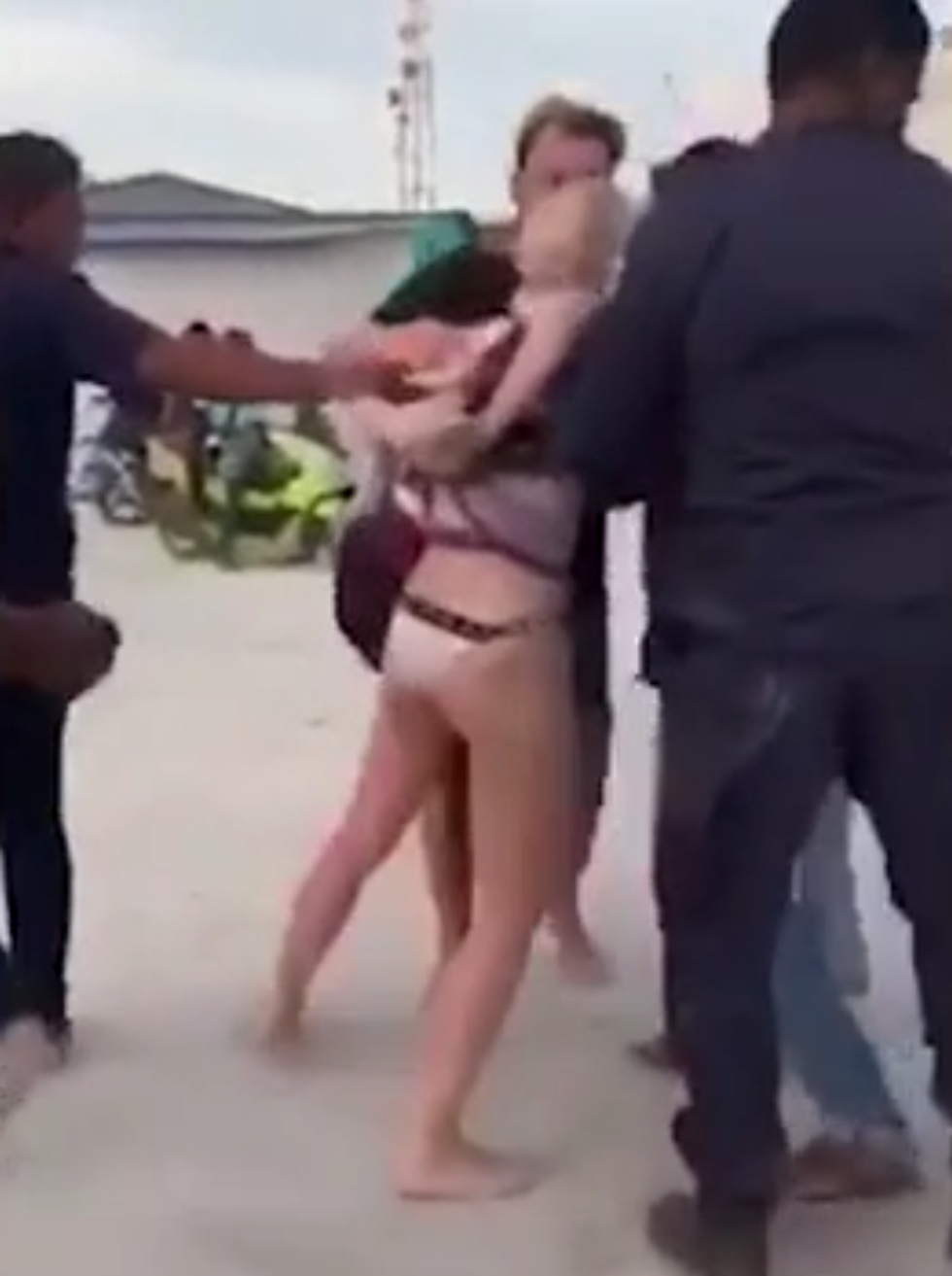 "Maldives Police Services sincerely apologizes to the tourist and the public for the regretful manner in which this incident took place."
They also explained that an investigation is taking place.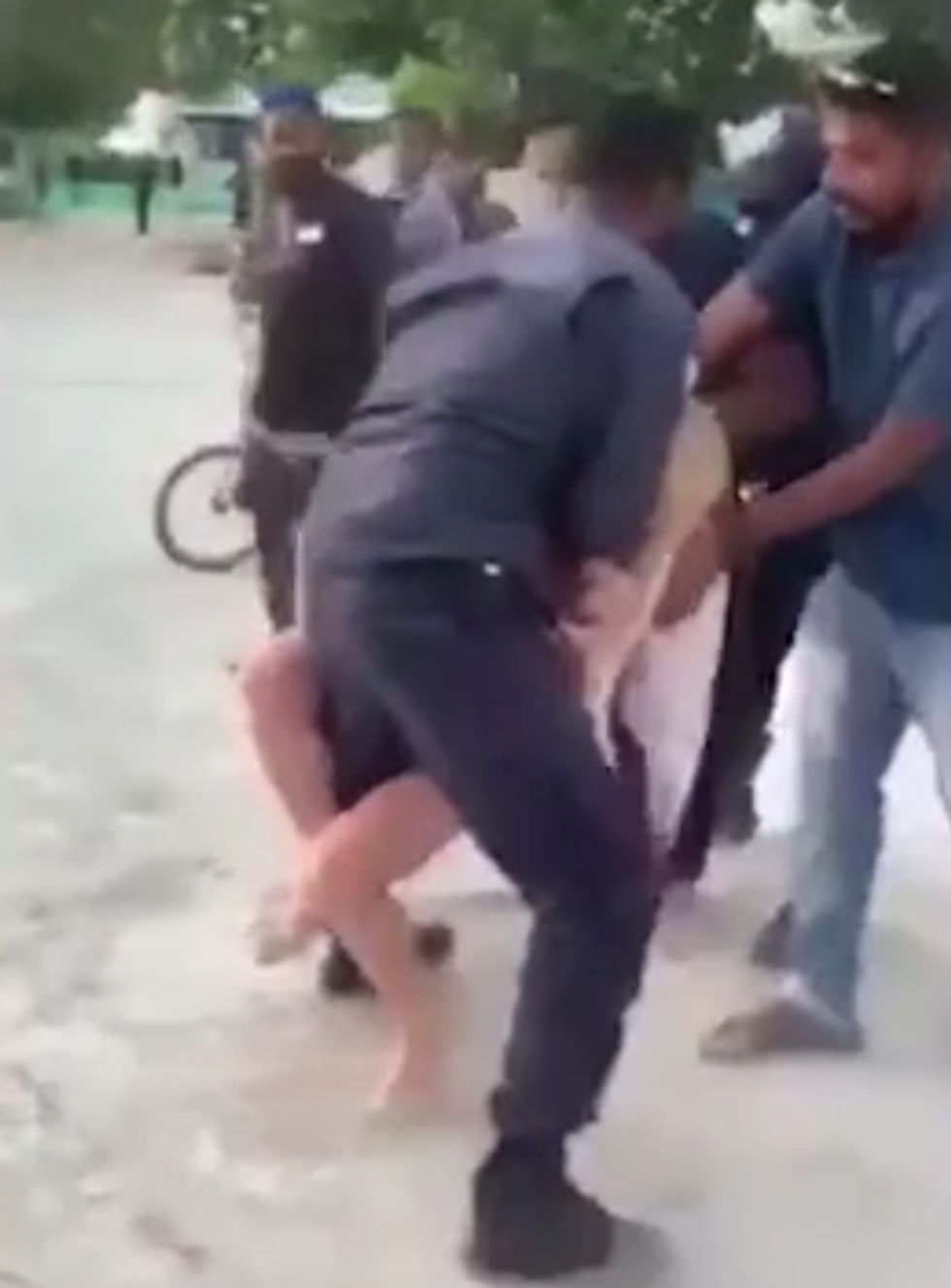 "A full inquiry has been initiated to ensure that disproportionate measures are not implemented in such situations and assures the public and the family that action will be taken against any violations following the findings of the inquiry."
The authorities claim they are taking this issue very seriously.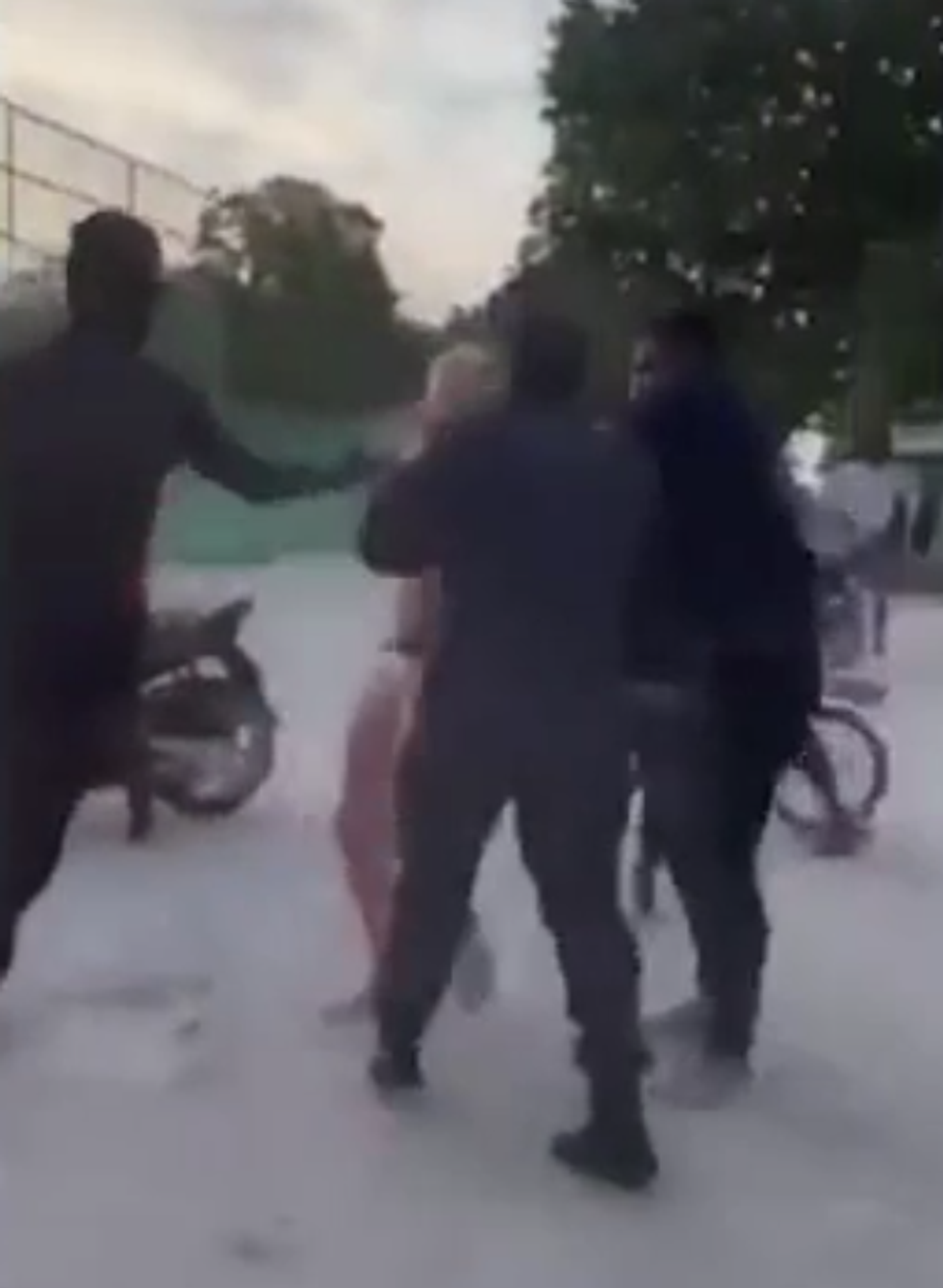 "A team of the Professional Standards Command of the Maldives Police Service was dispatched to Maafusi last night and is expected to report to the Commissioner on its findings in the next two days."
They ended the statement with this: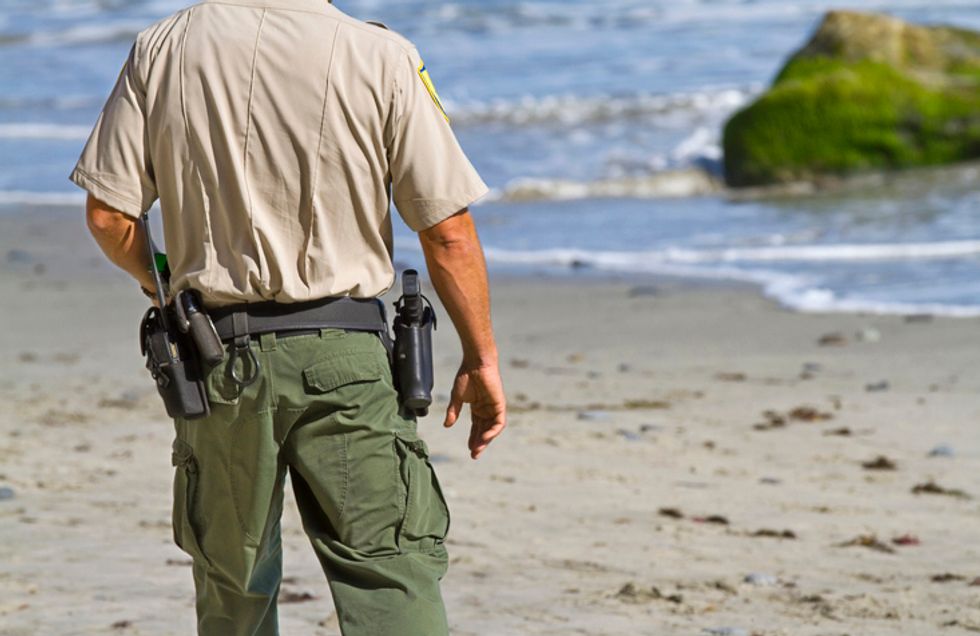 "The safety and security of our country including both residents and visitors alike are of paramount importance to us. Which is why we would like to remind the many visitors who come to our country to be mindful of local sensitivities when visiting inhabited islands."
Here's the video:
Maafushi rashu therey bikini laigen tourist eh hingan massakai kurumun fuluhunaai rayyithun naseyhai dhee ekan nuhu… https://t.co/j15QmqYaeH

— #MvCrisis (@#MvCrisis)1580996482.0
If you want to read more about horror stories while on vacation... Keep scrolling. This Australian backpacker was involved in an accident that ended her life...