South East Asia is a truly stunning part of the world. It attracts millions of tourists every year who travel from around the world to take in and enjoy its beauty.
One of its most popular countries is Thailand, which is well known for its gorgeous white beaches and tropical weather. Another thing it is also known well for is its wildlife, which ranges from tigers, monkeys, numerous species of lizard and bird, whale sharks and, of course, elephants.
But it is a sad reality that the elephants of Thailand are at huge risk thanks to the millions of tourists flocking to the country every year. Keep scrolling to learn of these risks and how it is harming this magnificent species.
Thailand is a must on the bucket list.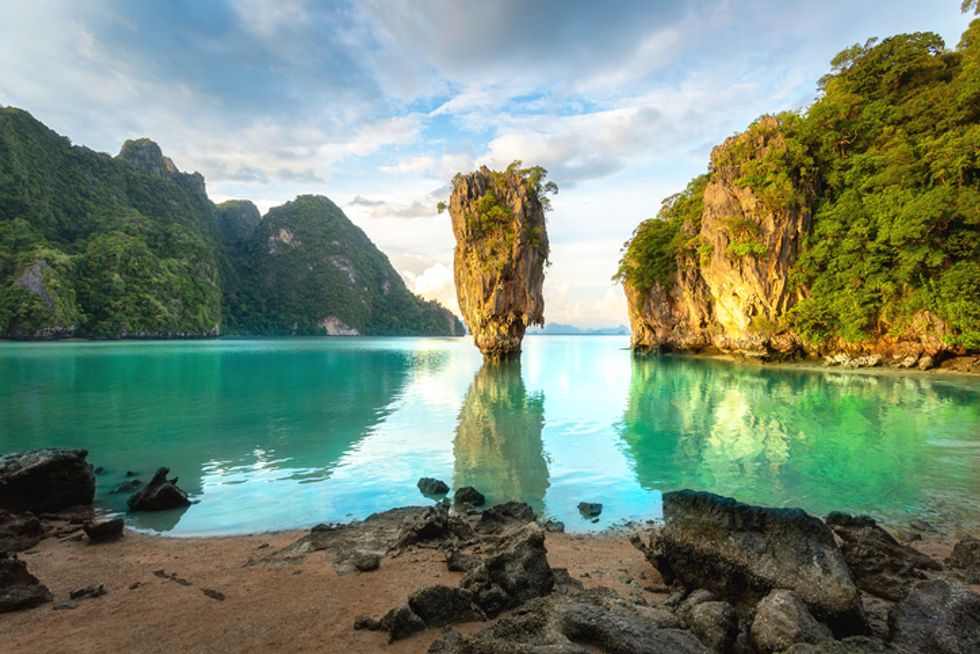 It is a country that is rich in culture and is probably one of the most beautiful locations found on Earth.
Surrounded by numerous tiny islands...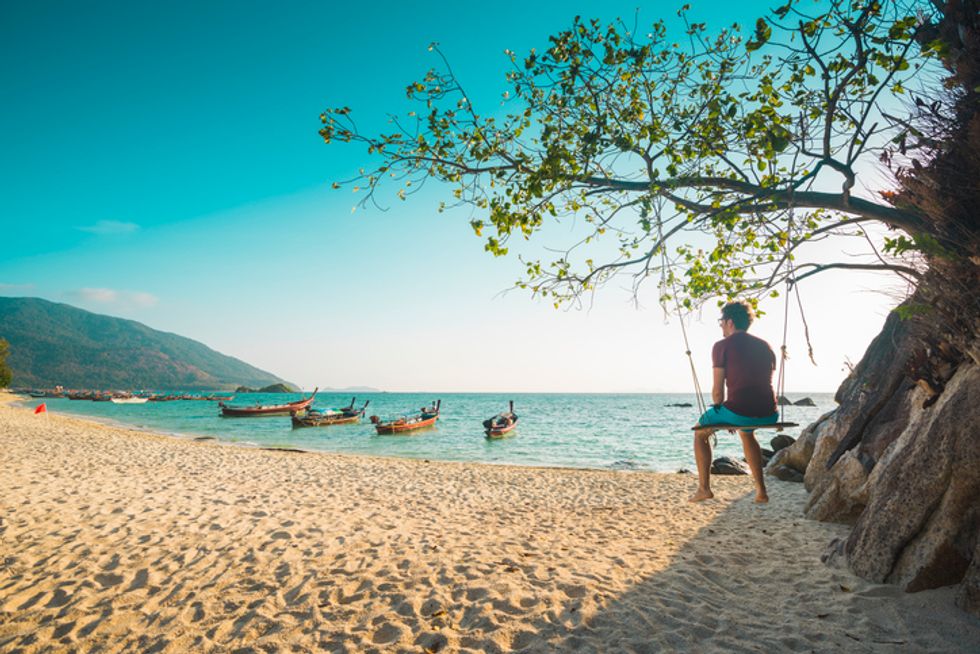 Thailand is the perfect vacation for relaxing and soaking up its incredible culture.
It attracts millions of tourists worldwide every year...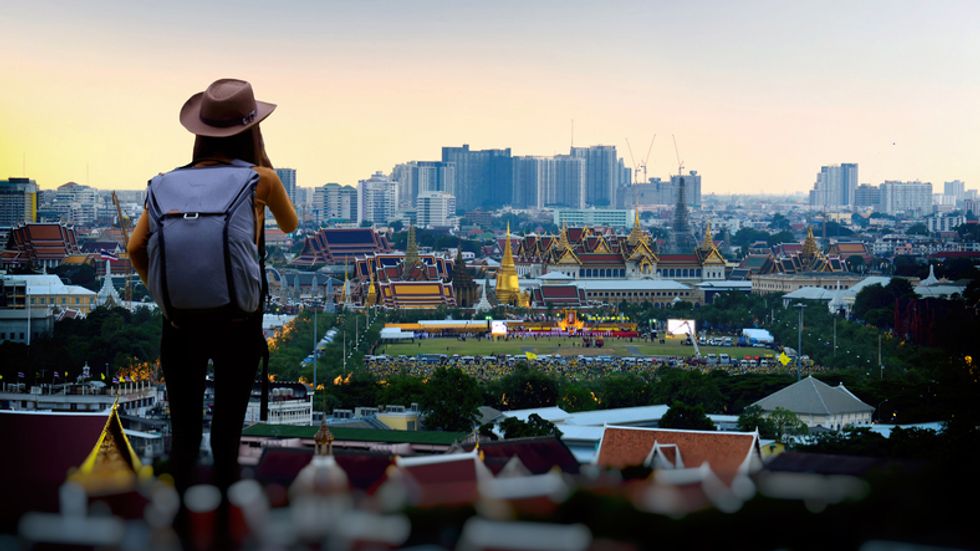 And with it being on the doorstep of Australia, Australian tourists are very popular in the country, with it bringing on average around 800,000 per year.
The animals of Thailand come in all shapes and sizes...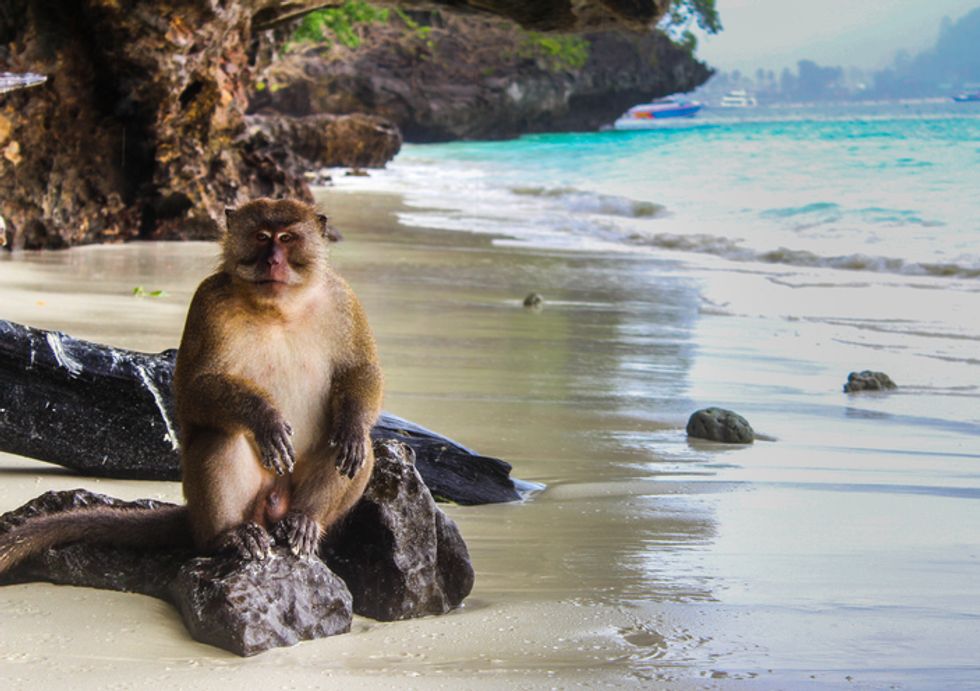 With it being an exotic country, the wildlife comes in all variations and they are often the reason for tourists to visit the country. This ranges from leopards, gibbon monkeys, Irrawaddy dolphins, and hundreds of species of reptiles and birds.
Thailand is also home to the Asian elephant...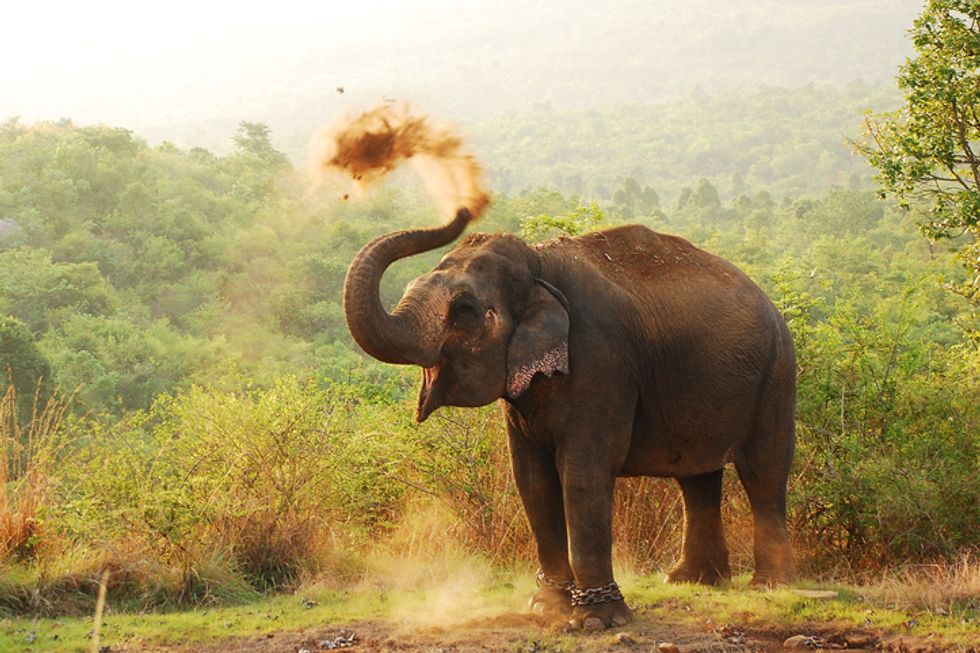 This species of elephant is distributed across South East Asia and is known to be the largest land mammal on the continent.
The elephant is Thailand's national animal...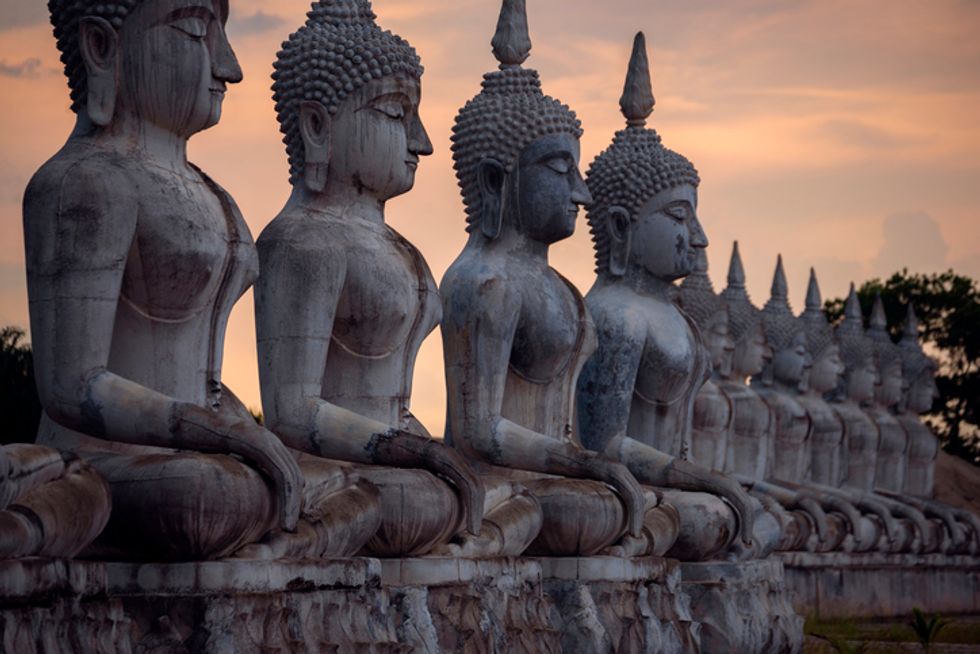 And they hold a special place in Thailand's history and culture as the elephant is a symbol of Buddhism and the Lord Buddha. They are also a royal symbol and are often used in royal ceremonies by the Thai Royal Family, which makes locals see the animal as a good luck charm.
These mighty creatures have helped in the development of Thailand over the years...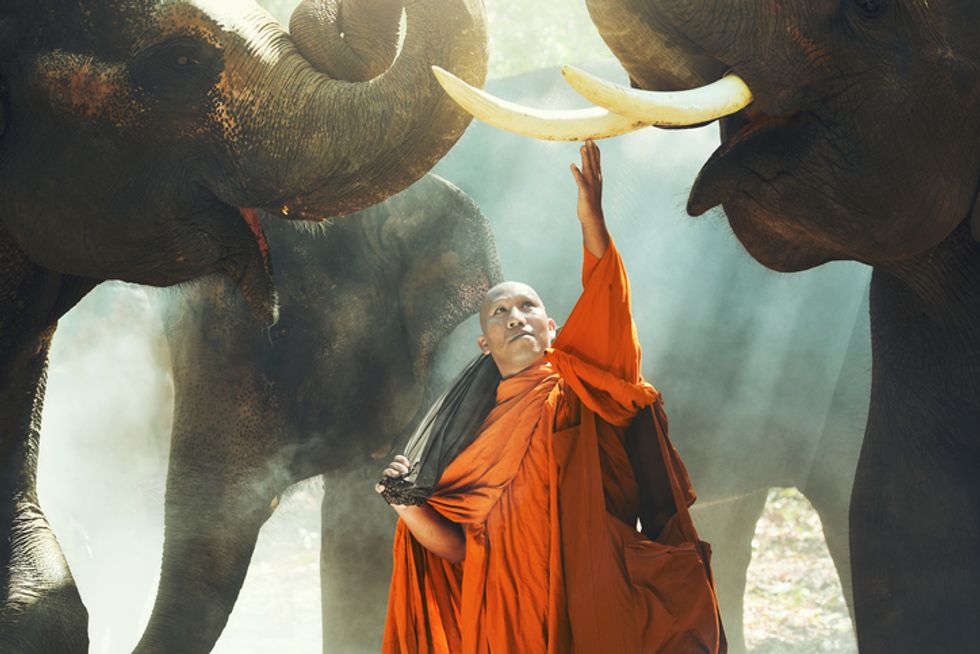 So the country throws a yearly festival to celebrate its elephants, which involves hundreds of pieces of fruit and vegetables donated and laid out in the streets for the elephants involved to feast upon.
Tourists are always super excited to see the elephants...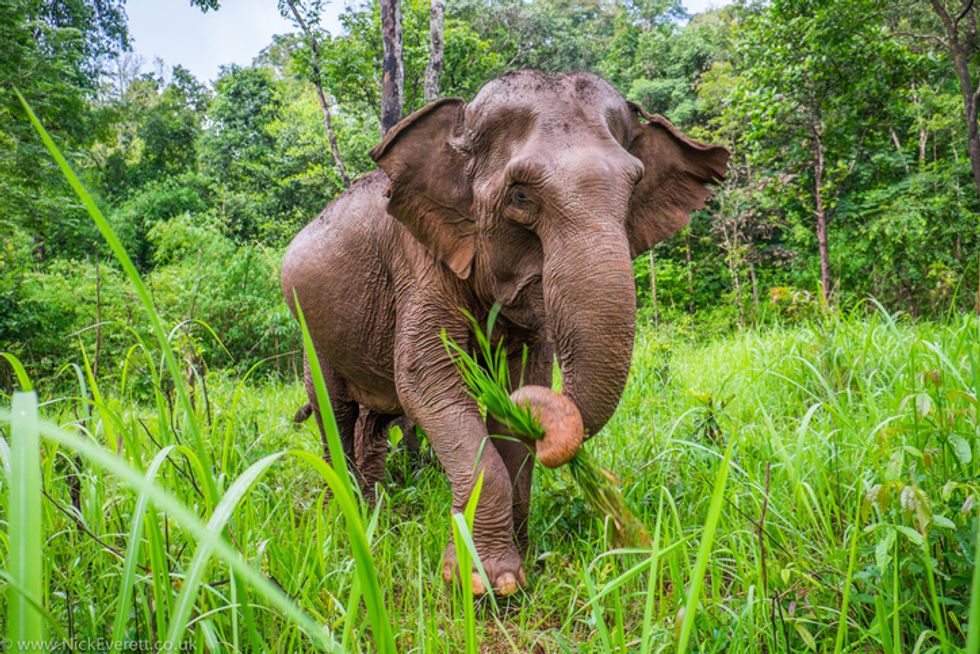 And whilst many tourists mean no harm and respect the habitat and natural instincts of these creatures, there are many who completely disregard the lives of these wild animals.
Riding on the back of an elephant isn't all it seems...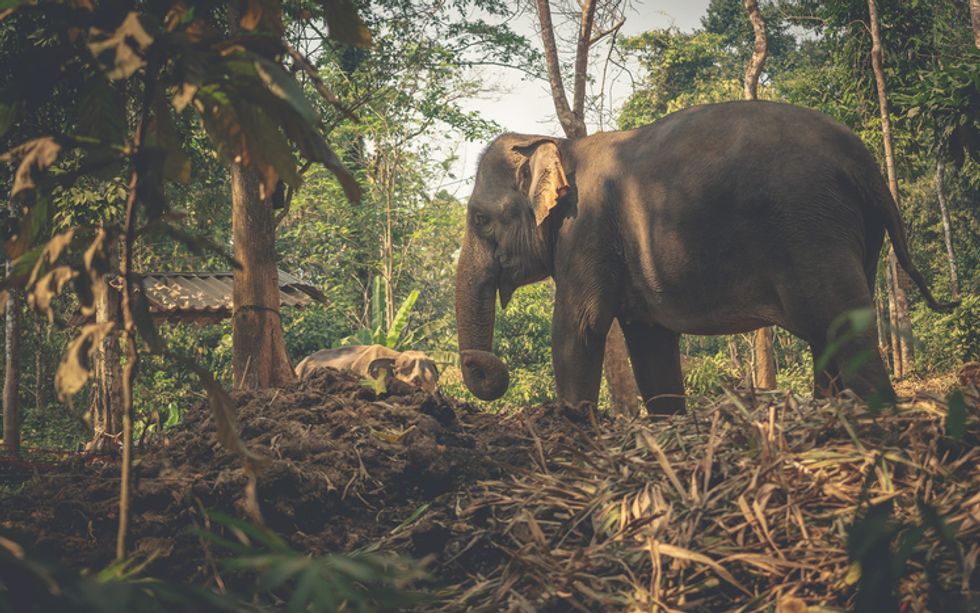 In Thailand and many other eastern Asian locations, tourists are given the opportunity to ride an elephant for a very small cost. Many tourists believe this is a cultural activity and the riding of elephants is normal and accepted.
But it isn't as glamorous as it looks...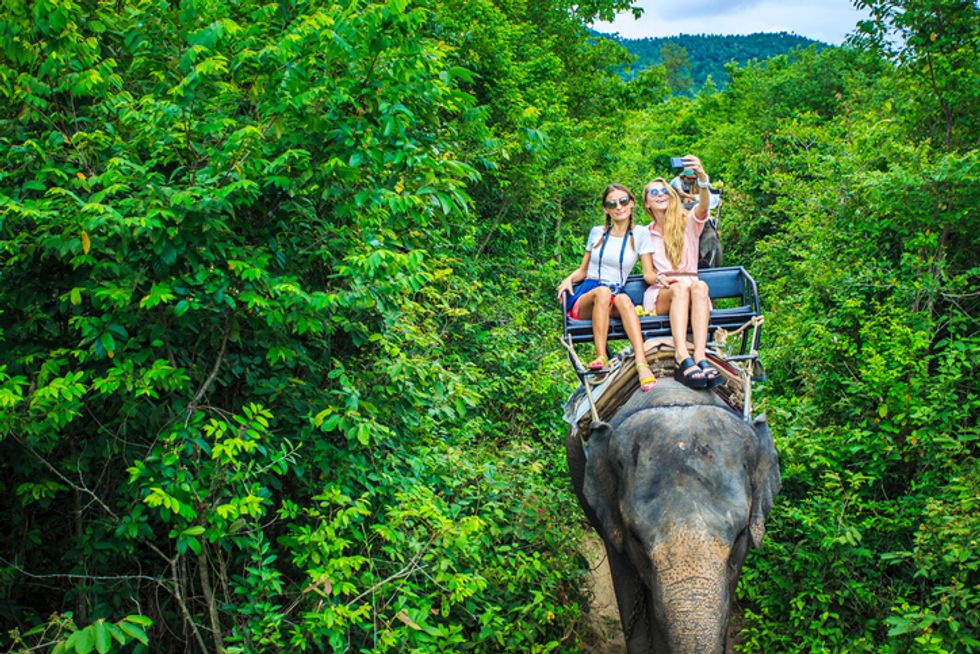 Recent studies and evidence have found that Asian elephants are subjected to inhumane working conditions and "torture" when it comes to carrying around excited tourists.
Horrifying images emerged on Twitter last week...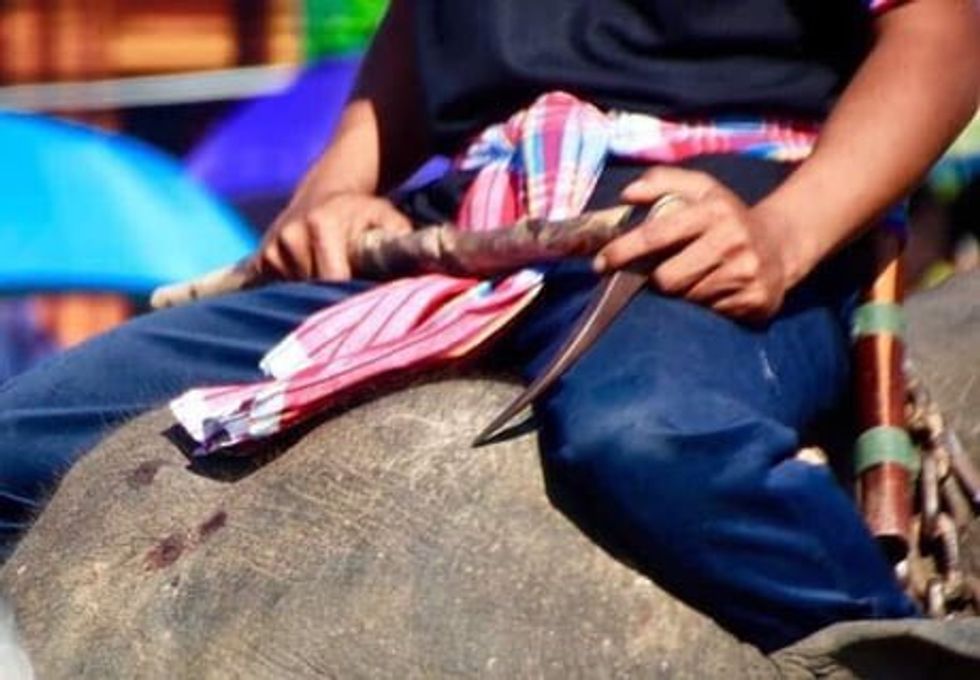 via: Twitter
These images are believed to have been taken in Phuket, which is one of the most popular vacation spots in Thailand. The unidentified man riding the elephant, who is believed to be the handler, is seen wielding a sharp knife and blood can be seen on the elephant's head.
These poor elephants were seen with blood dripping down their faces...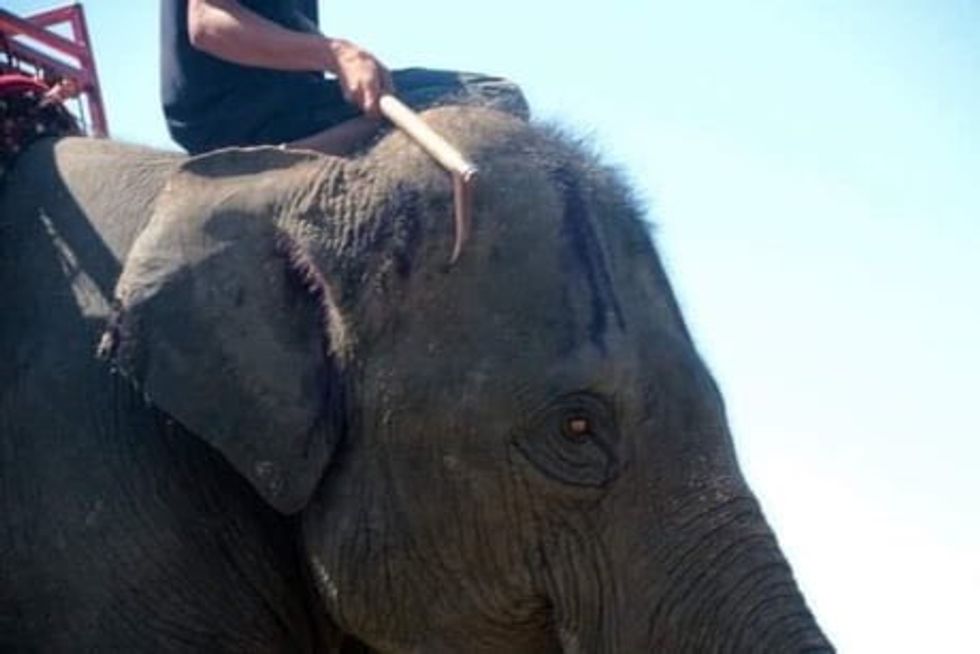 via: Twitter
These heartbreaking images show the grim reality behind elephant rides and how these beautiful animals are treated behind the scenes by their handlers.
Deep cuts cover an unfortunate elephant's head...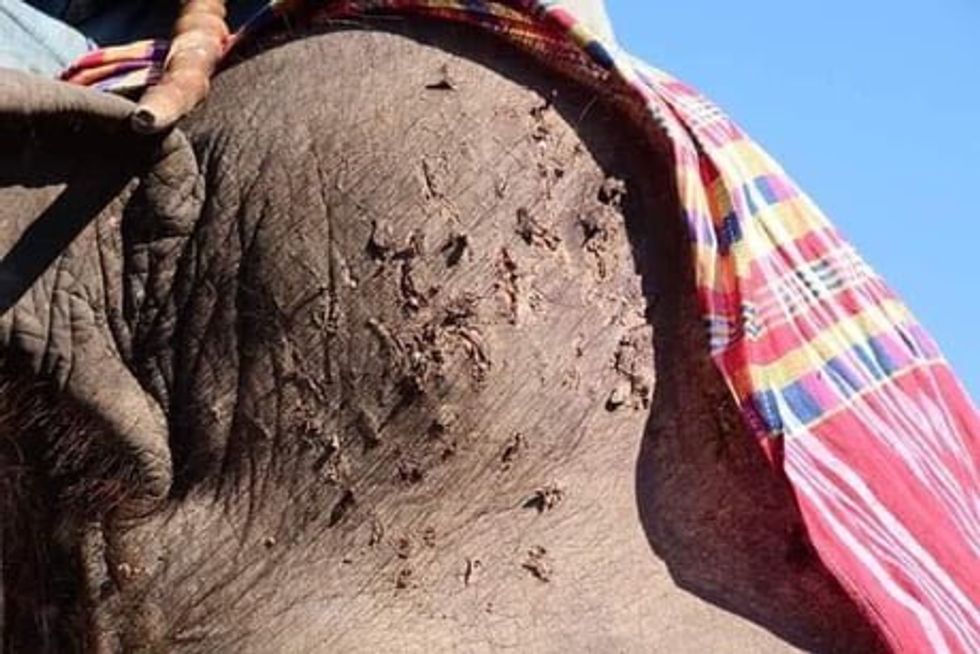 via: Twitter
World Animal Protection
estimated that 3,000 elephants are currently being used for entertainment throughout Asia and seventy-seven percent of these elephants are treated inhumanely.
Many of these elephants are taken as babies and are subjected to imprisonment for their entire lives...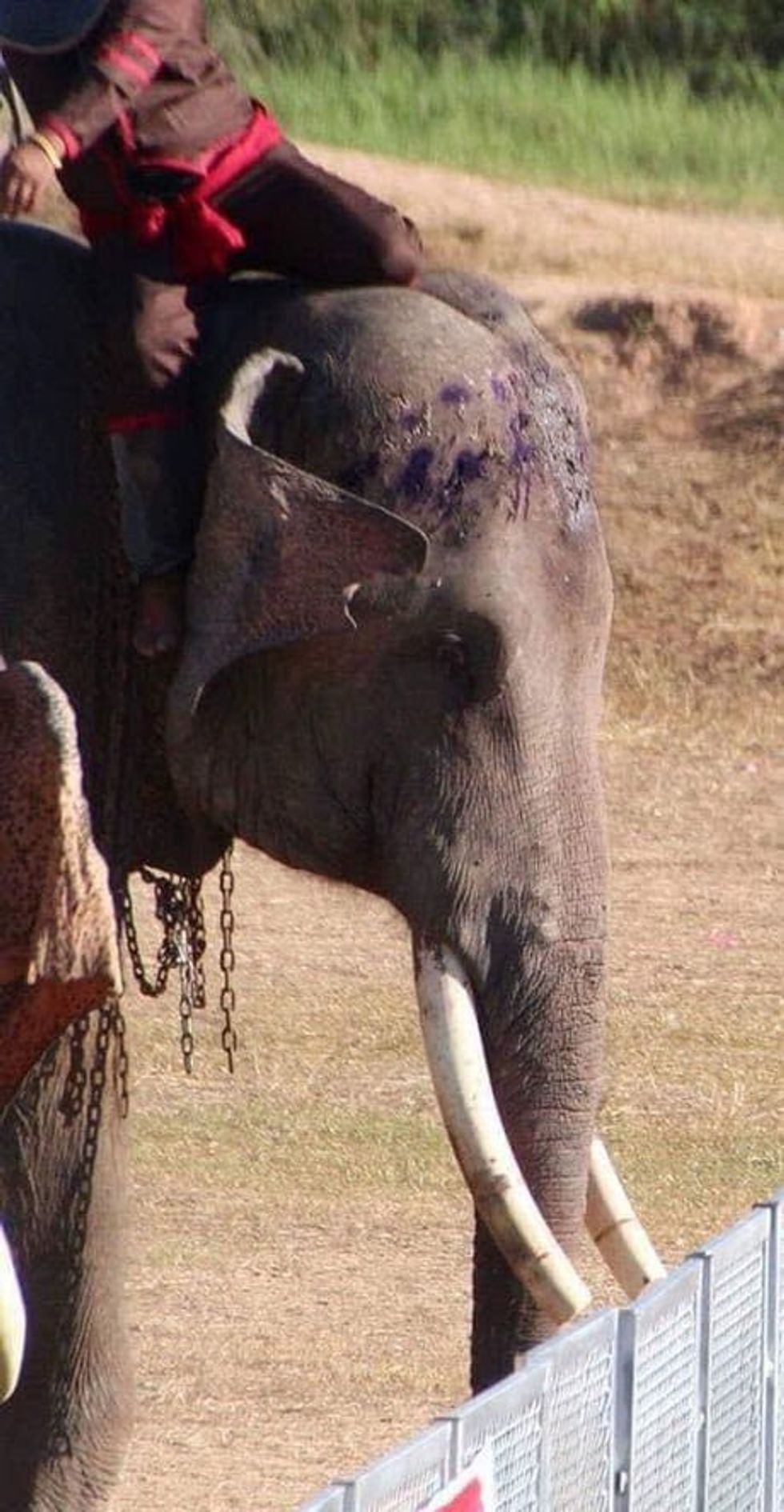 via: Twitter
Chains are clearly seen hanging from the captive elephants and they are seen from the saddening images to be looking exhausted, worn out, bloody, and just
extremely sad.
These poor animals do not deserve this.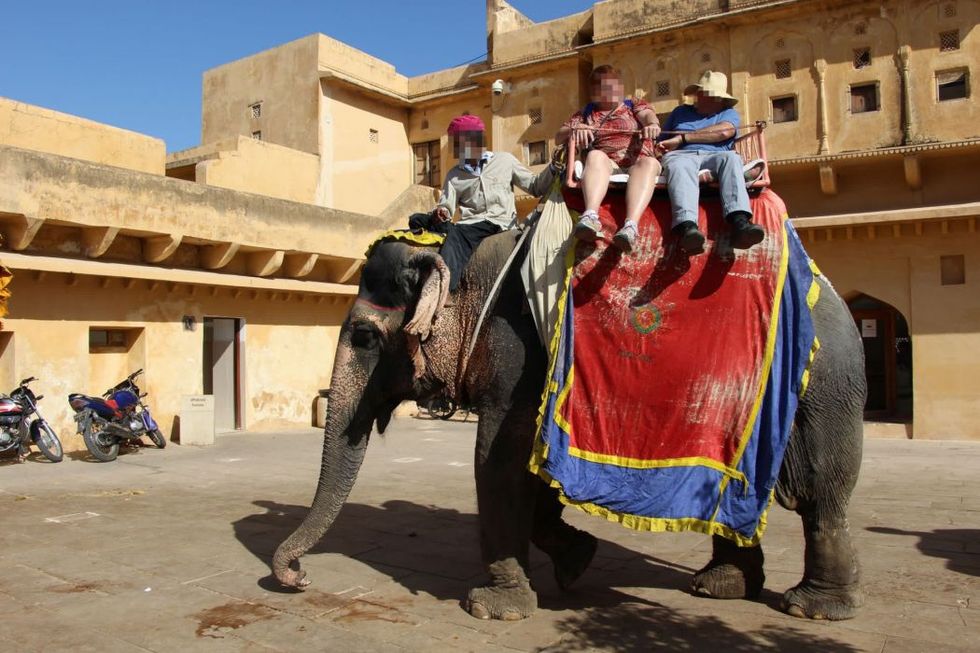 are not
suited.
Many tourists aren't aware of the cruelty...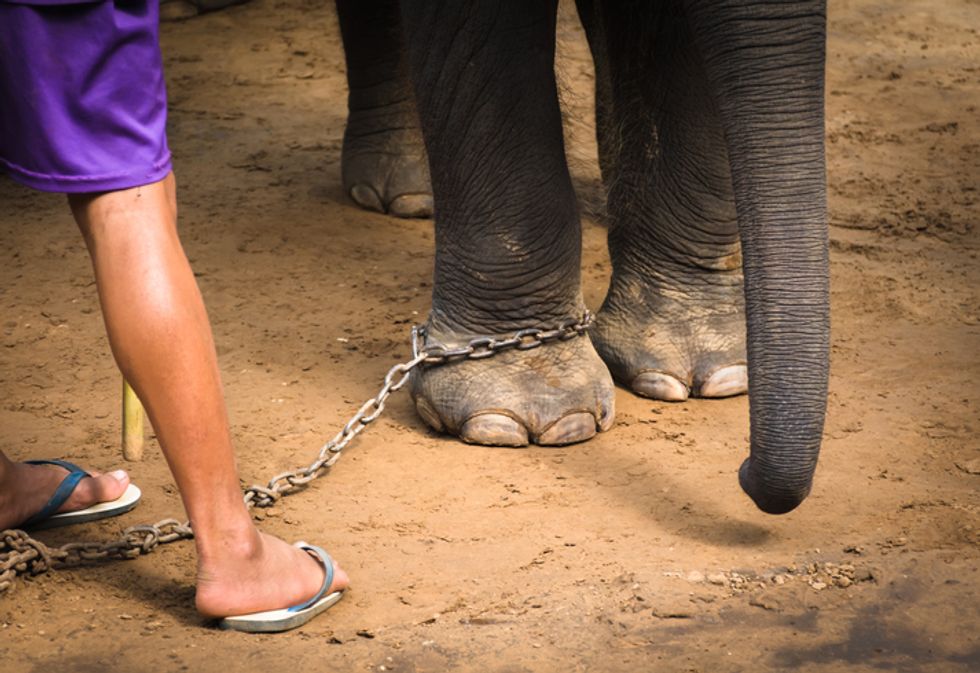 The majority of people who pay to ride an elephant do it purely for their love for wild animals and are completely oblivious to the endless suffering these poor elephants endure on a daily basis.
Words of warning have been issued...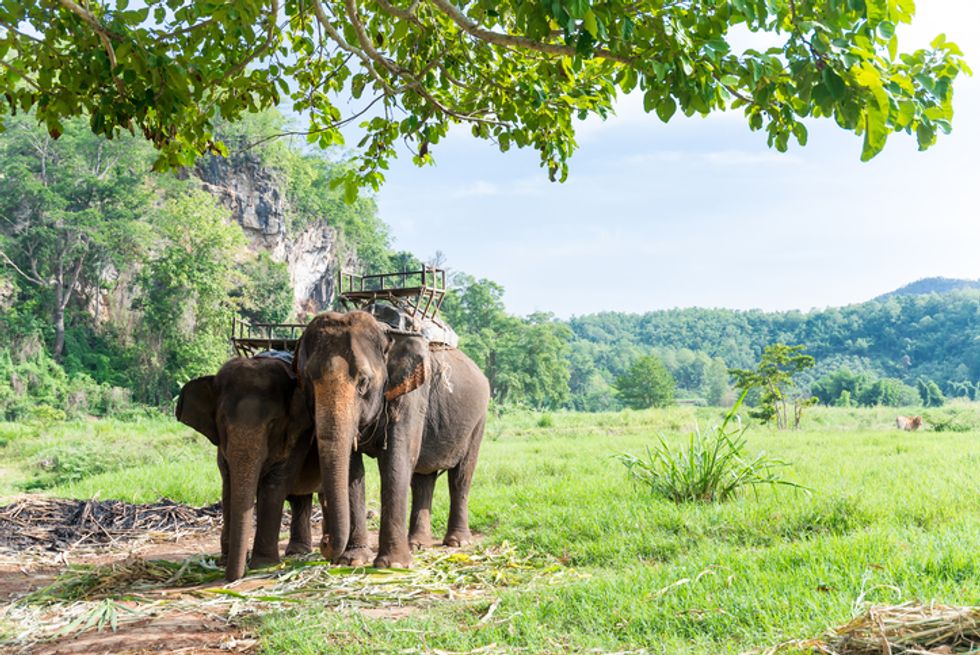 A spokesperson for the Tourism Authority of Thailand told
Yahoo News
: "We never support tourists riding elephants." "Please don't ride the elephants and don't support this business," they urged. They also outline how the elephant riding businesses are unorthodox and inhumane.
Thankfully, there are people out there trying to put a stop to this barbaric practice...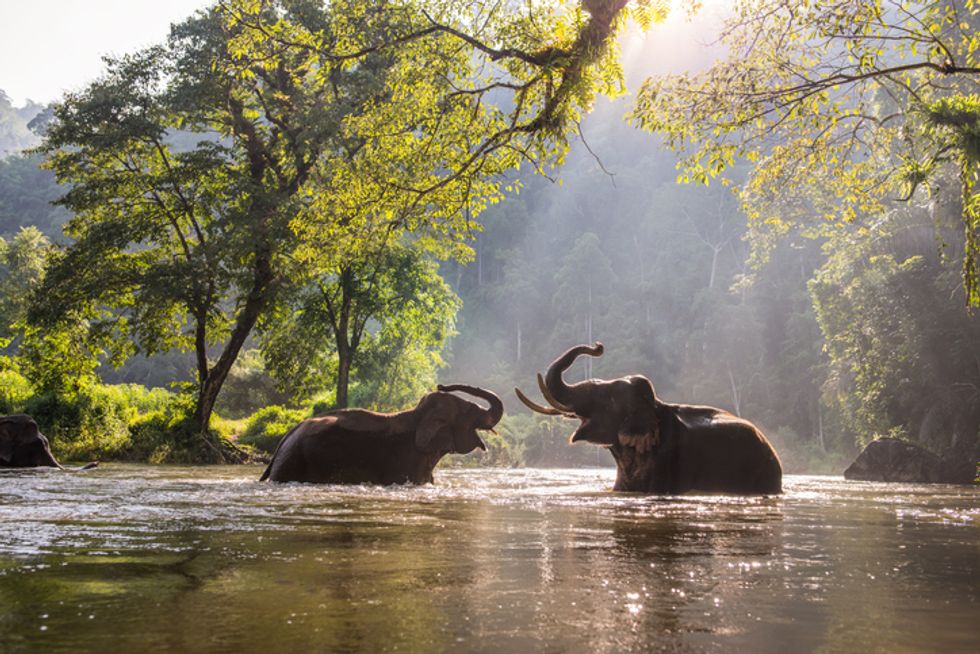 Whilst wild elephants are protected by Thai law, domesticated elephants are seen as working animals and the working labor they endure is completely inhumane. Dr. Patrapol Maneeorn, Wildlife Veterinarian of the Department of National Parks, Wildlife and Plant Conservation said that Thailand is currently working to eliminate animal cruelty.
An attempt to eliminate elephant cruelty completely...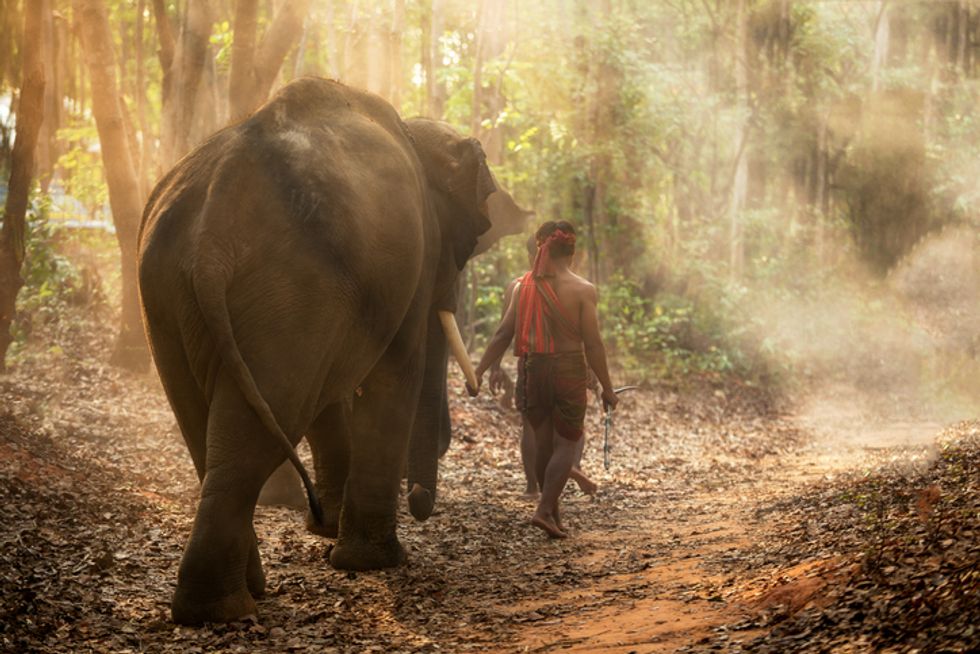 "What we are doing is collaborating with different organizations and sectors in Thailand to reduce and hopefully eliminate animal cruelty as much as possible," Dr. Maneeorn said in a statement to The Daily Mail.
Thailand is trying it's hardest to put a stop to this cruelty...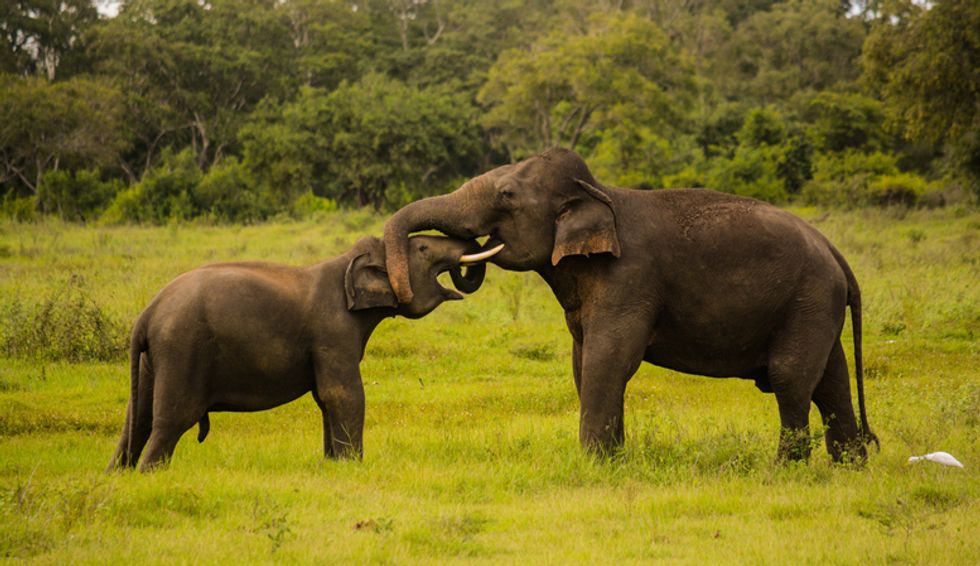 Policy-making, supporting research on wildlife, rehabilitating injured animals, and eradicating the illegal wild animal trade are the various methods that the Thai government has tried in order to put a complete stop to elephant abuse in the country, Dr. Maneeorn said. The more and more tourists who are aware of this disgusting practice will make such an impact on the businesses who run these elephant rides, so hopefully one day in the future, nobody will want to ride an elephant or any other wild animal
 at all.
Keep scrolling to learn of the dangers of encountering wild animals...