The oceans are some of the scariest, most fascinating places on earth.
In fact, in earlier times, before we developed the technology to peer into their depths, they were a constant source of fear – hence all those myths about sea monsters.
Now that we know definitively what's down there – well, mostly – we have even more cause to be scared.
Here are 11 of the scariest deep sea creatures ever.
1. Vampire Squid
While very little is known about the squid, we do know a couple of things – it thrives at depths of 600 to 900 metres (2,000 to 3,000 ft), needs very little oxygen, and feeds on detritus – i.e., the bits of organic matter that drift down from the ocean's surface like phytoplankton, bits of dead animals, fecal matter, etc.
2. Spiny red crab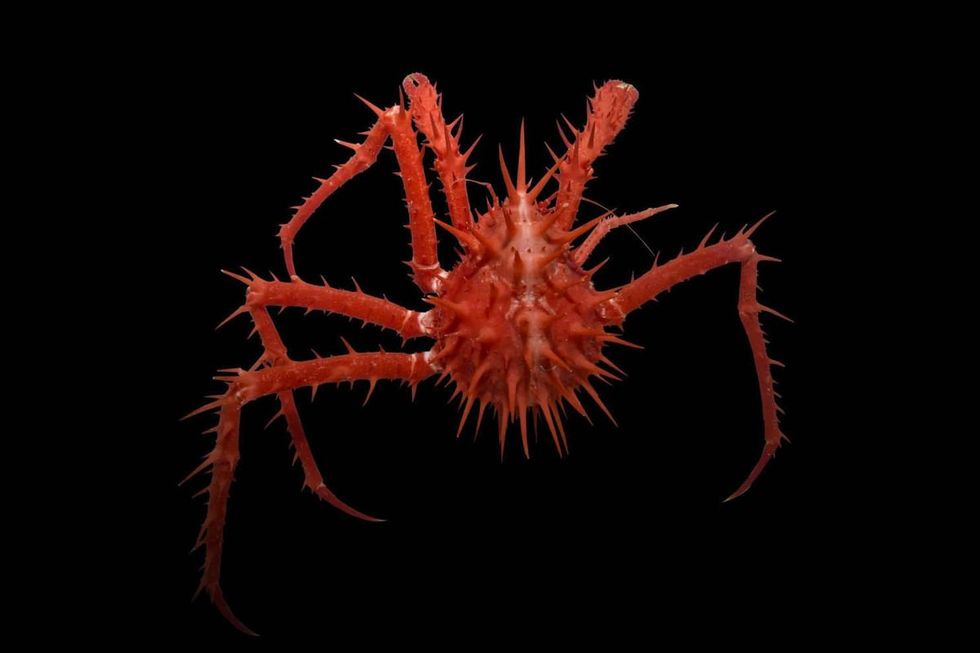 Does this creature look ghoulish and spine tingling to you? After all, those spines have got to be sinister, right?
Turns out the spiny red crab, or king crab is a very familiar sea monster. Not only do we enjoy it on our plates at every crab boil, it's very closely related to the hermit crab.
3. Giant isopod
Have you ever seen one of these? Doesn't it seem super scary? It actually shouldn't be. The giant isopod is closely related to the wood lice that burrow through dead trees.
4. Frilled sharks
5. Deep-sea dragonfish
5. Sea spider
Turns out there's spiders under the sea as well... Okay, well maybe not spider spiders, but the sea spider is close enough.
6. Chimaera
7. Stargazer
and can use electricity. There's a reason why the stargazer is sometimes referred to as "the meanest thing in creation."
8. Fangtooth fish
These solitary fish have teeth like a snake's – they ensure captive fish cannot back out. Another similarity they have to snakes? Their stomachs are distensible, which means they can swallow creatures larger than themselves.
9. Colossal squid
10. Gulper eel
11. Goblin shark