Time Magazine declared the 2017 person of the year the #MeToo movement in which women around the country have been opening up about men who have sexually assaulted them. Powerful men like Matt Lauer, Harvey Weinstein, Louis CK, and Mario Batali have been accused of sexual assault. Their careers are likely over due to these accusations.
However, Donald Trump has yet to be taken down by the accusations of assault that have been coming from multiple women since his campaign last year and according to him not only are the claims false, he's never even met the women that are making them. 
Over 19 women have come forward to say Donald Trump sexually assaulted them.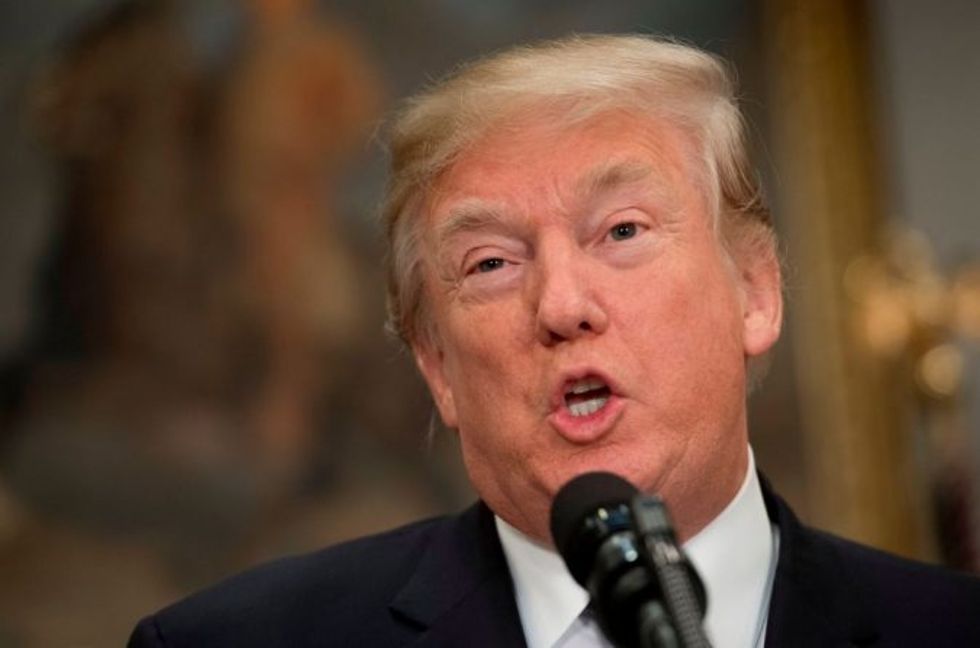 via: Getty Images
The accusations range over several decades and include instances of unwanted and inappropriate touching as well as forcing women to kiss him. Trump denies these accusations.  
The women include former Miss USA contestants, journalists, Trump's business partners, women he met in bars, a woman he sat next to on a airplane, and a former Apprentice contestant.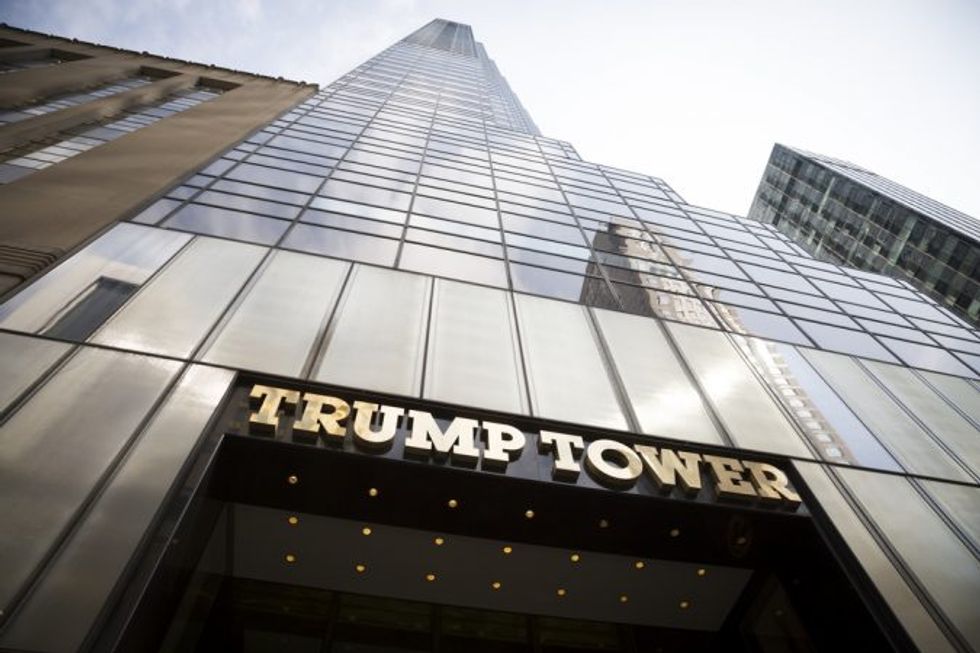 via: Shutterstock
Some of the these women, who originally came forward last year, are speaking out again and calling for a congressional investigation. They hope that the recent #MeToo movement will help their claims be taken more seriously. 
Despite his denial of the claims, Trump was recorded on tape bragging about sexual assault.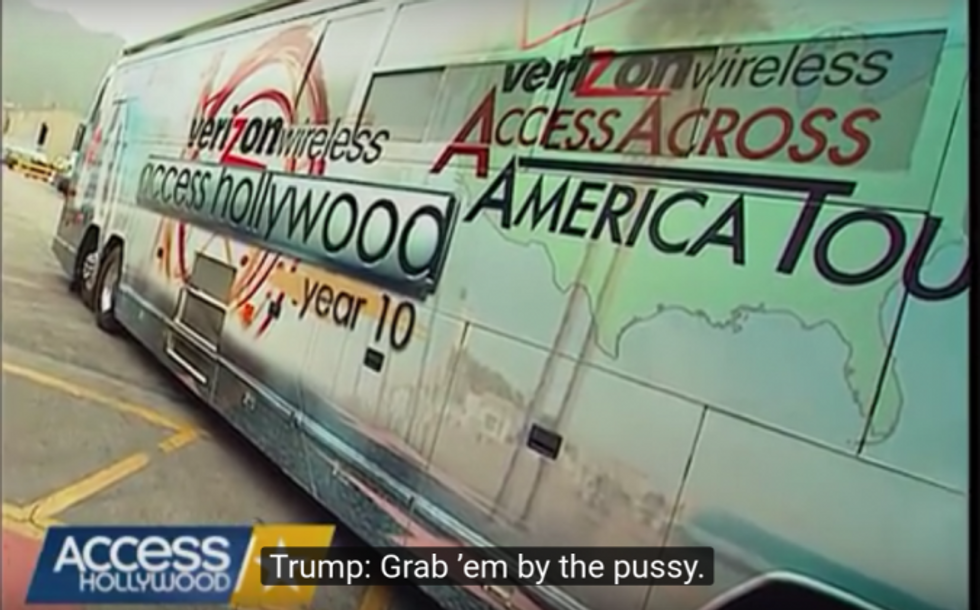 via: YouTube
The tape was of Trump speaking with Billy Bush before an Access Hollywood interview. In the tape Trump says:
I better use some Tic Tacs just in case I start kissing her. You know I'm automatically attracted to beautiful—I just start kissing them. It's like a magnet. Just kiss. I don't even wait. And when you're a star, they let you do it. You can do anything. 

Grab 'em by the pussy. You can do anything.
But according to Trump, that was just "locker room talk."
Trump tweeted that he did not even know the women who were accusing him of sexual assault.
The tweet claimed that the women were making the stories up and that it was an attempt by the media to accused him of something new since allegations of Russian collusion have not been confirmed. He wrote:
Despite thousands of hours wasted and many millions of dollars spent, the Democrats have been unable to show any collusion with Russia - so now they are moving on to the false accusations and fabricated stories of women who I don't know and/or have never met. FAKE NEWS!
However, People Magazine recently posted a photo proving otherwise.
And it's pretty much irrefutable evidence that Trump is wrong.
The photo shows Trump in a group with Natasha Stoynoff, a former writer from People Magazine.
.@realDonaldTrump claims he 'never met' accusers like PEOPLE's Natasha Stoynoff, but we have the photo… https://t.co/Aoh8VeBfVx

— People (@People)1513107861.0
The photo shows the People Magazine crew with Trump during the interview.
According to Stoynoff, Trump pushed her up against a wall and forced her to kiss him.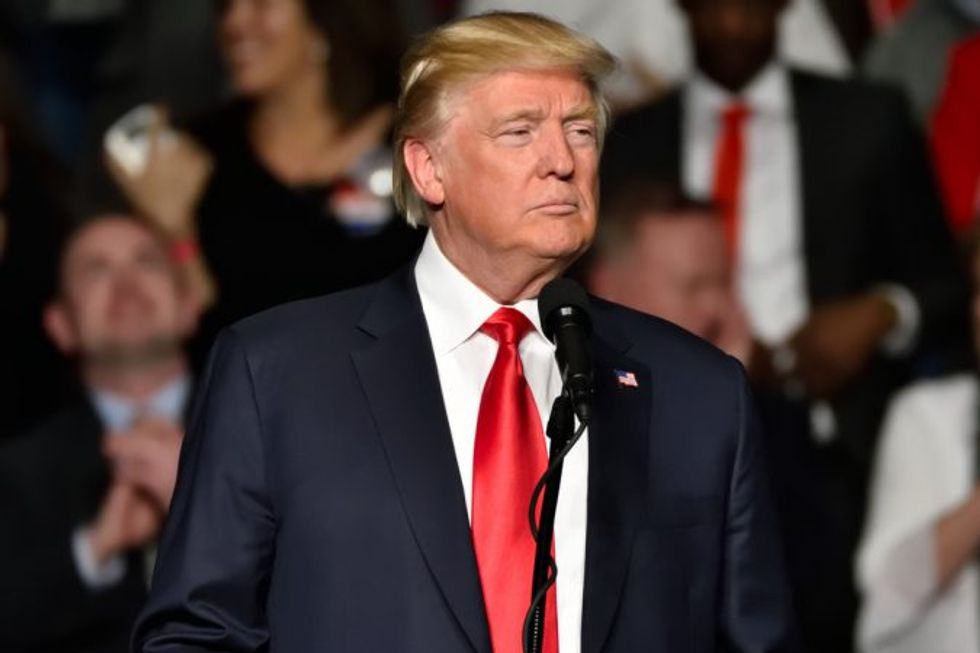 via: Shutterstock
She said,
"We walked into that room alone, and Trump shut the door behind us. I turned around, and within seconds he was pushing me against the wall and forcing his tongue down my throat."
But Trump refuted her claim and even basically said he thought she wasn't attractive enough for him to assault.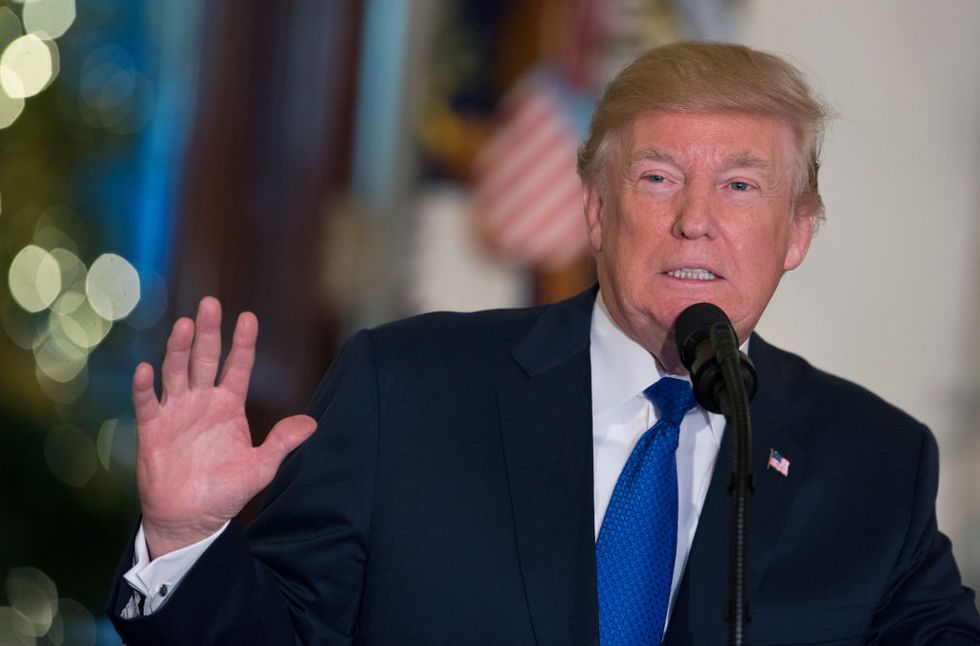 via: Getty Images
On the campaign trail last year Trump said of Stoynoff's claims, "She lies! Look at her, I don't think so."
Stoynoff's story is confirmed by at least 6 people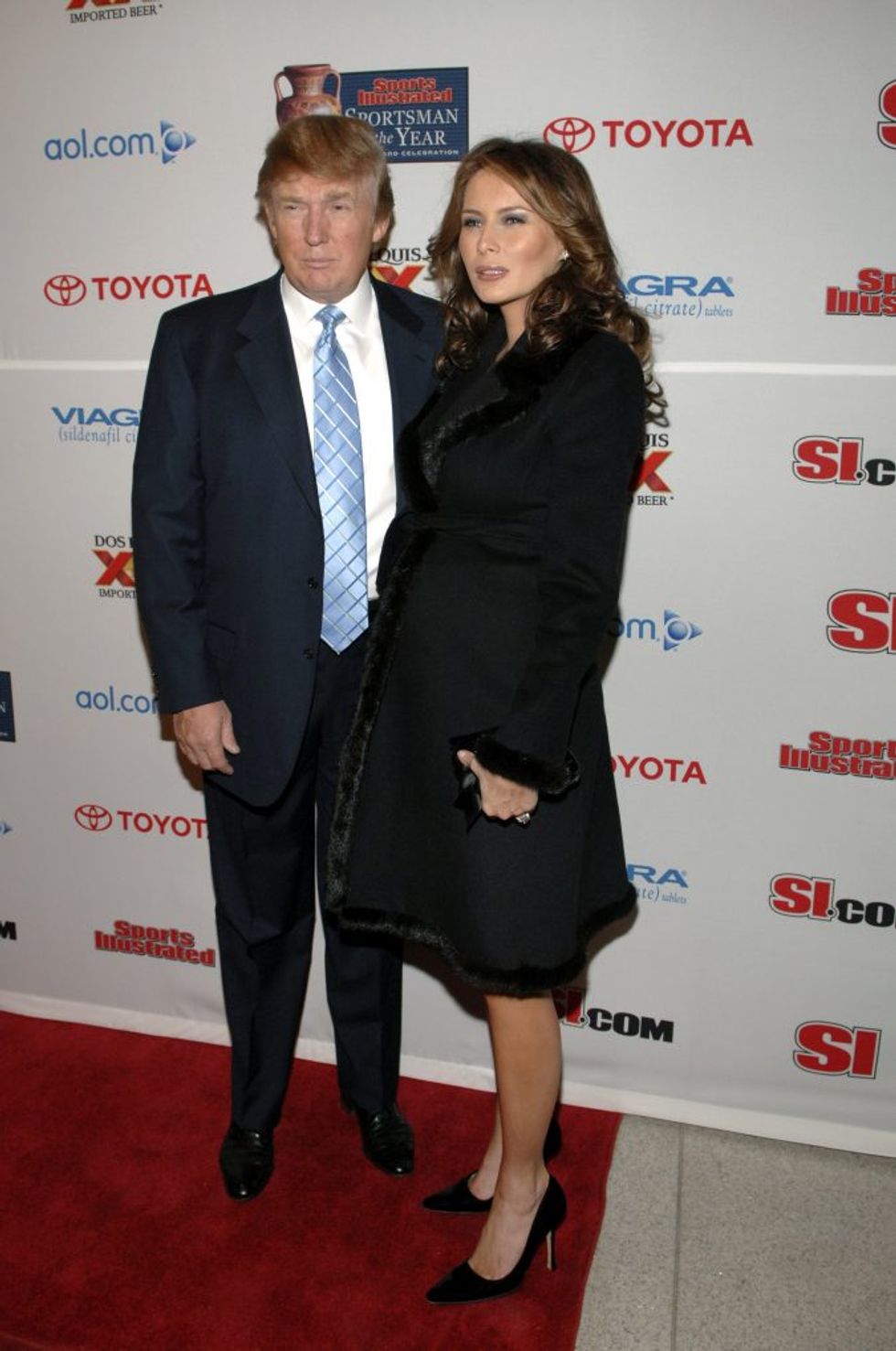 via: Getty Images
Friends of Stoynoff and colleagues at People say that she told them about the assault in 2005 but decided not to come forward because Melania was pregnant at the time. But she did ask to be taken off reporting on the Trumps.
Melania also claimed she does not know Stoynoff.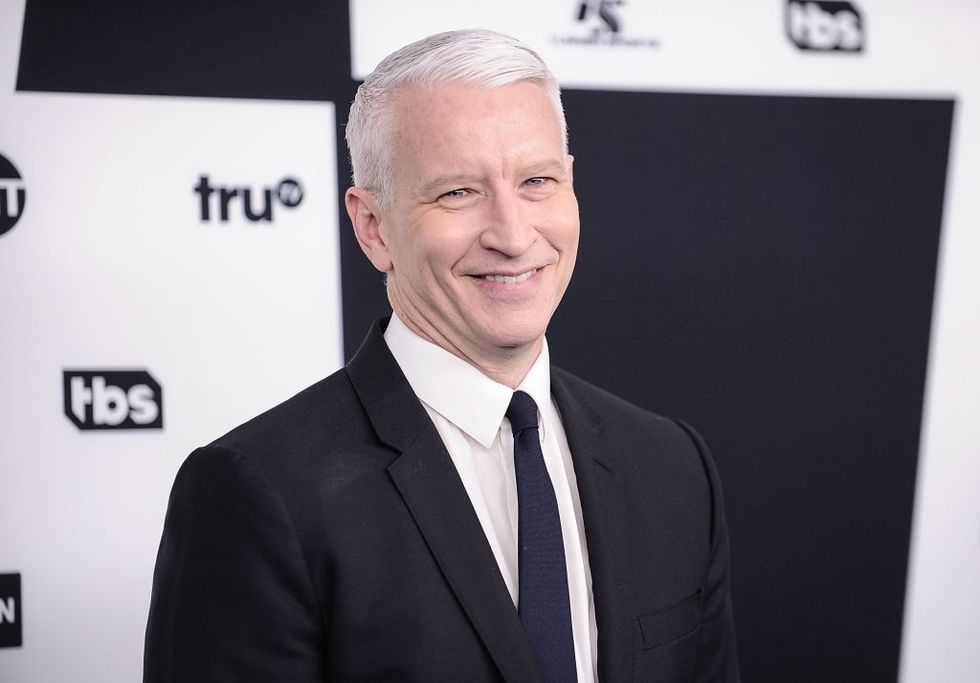 via: Getty Images
She told Anderson Cooper in an interview that she was never friends with Stoynoff and that she wouldn't recognize her.
Stoynoff actually thinks it's possible Trump is telling the truth when he says he doesn't remember her.
People Magazine released a photo of Natasha Stoynoff, one of Trump's accusers standing right next to Donald Trump.… https://t.co/RxMM9TuiWA

— A Late Show (@A Late Show)1513140239.0
She said in People Magazine, It's possible he just doesn't remember it," Stoynoff says. "It was over 10 years ago and I assume I am one of many, many women."
Twitter reactions show that many people believe Stoynoff's story and the accusations made by the other women who claim Trump assaulted them.
13 women have accused Trump of sexual assault or harassment: Natasha Stoynoff Rachel Crooks Cathy Heller Kristin A… https://t.co/bQ9xBX7Mf1

— Michael Skolnik (@Michael Skolnik)1512355331.0
Lots of people have been posting lists of all the women who have made the claims.
Others have pointed out that not only had he definitely met Stoynoff, he also definitely met another one of his accusers.
Summer Zervos was a contestant on Trump's show The Apprentice, so it's pretty hard for him to deny that he's met her.
Some people don't care that Trump lied, they just want justice for the women he assaulted.
I don't care that Trump lied about having never met Stoynoff. What I do care is whether or not these allegations ar… https://t.co/sWM6ZeKwlO

— Brandon Steward (@Brandon Steward)1513174351.0
Many people, including the women he assaulted, think there should be an investigation into these claims.
The #MeToo movement has been very powerful.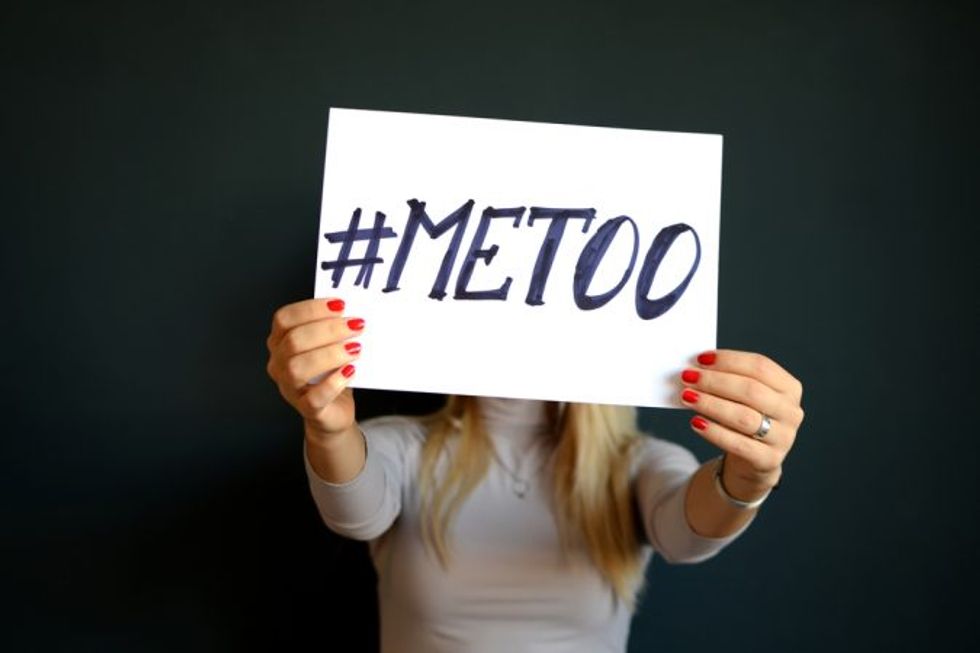 via: Shutterstock
Women all over the country are finally being heard when it comes to sexual assault accusations. And maybe that movement has finally reached the White House.