A former Apprentice contestant claims that Donald Trump groped her in 2007. She's now suing him for defamation. As part of that lawsuit, Trump has now received a very interesting subpoena. He has until the end of the month to respond, and we kinda can't wait to see what happens.
In light of all this talk about Harvey Weinstein, people can't help but wonder: What about Trump?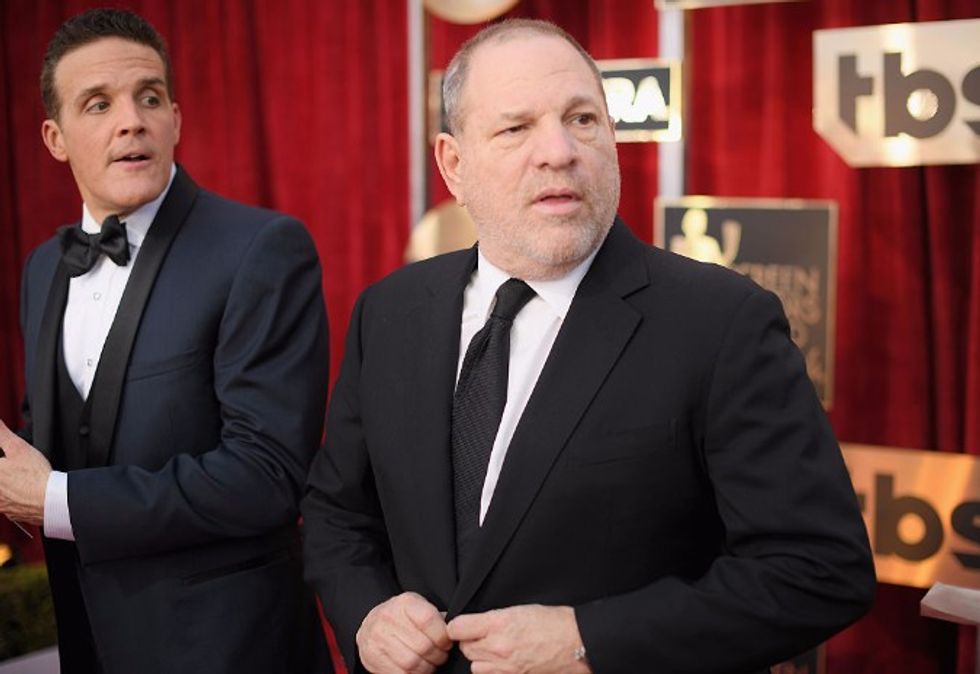 via: Getty
Think about it. Harvey Weinstein is a man who was given a lot of power and used that position of power to silence women after sexually harassing and assaulting them. He's done vile things to women and has been allowed to get away with it because he's rich and powerful.
Sound familiar?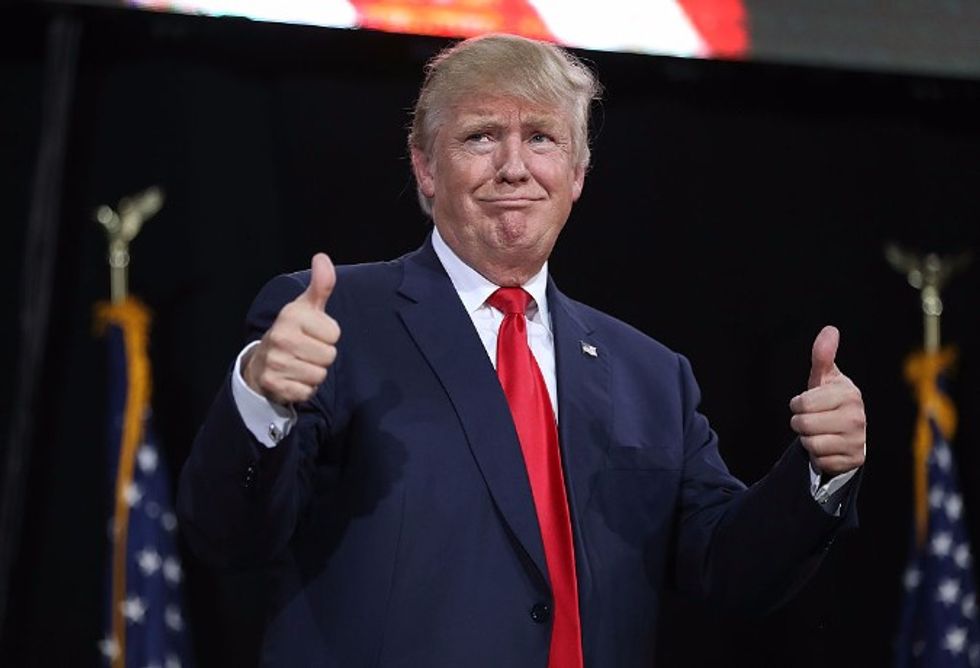 via: Getty
President Trump has admitted to sexually harassing women on tape, claiming that as a celebrity, he "can do anything" to women, including "grab 'em by the p***y." He has been accused of sexually assaulting or harassing at least 15 women since the 1980s. He has bragged about being able to "get away with" entering dressing rooms filled with women and seeing them in various states of undress.
A number of lawsuits have been brought against Trump. This year, Summer Zervos brought her own.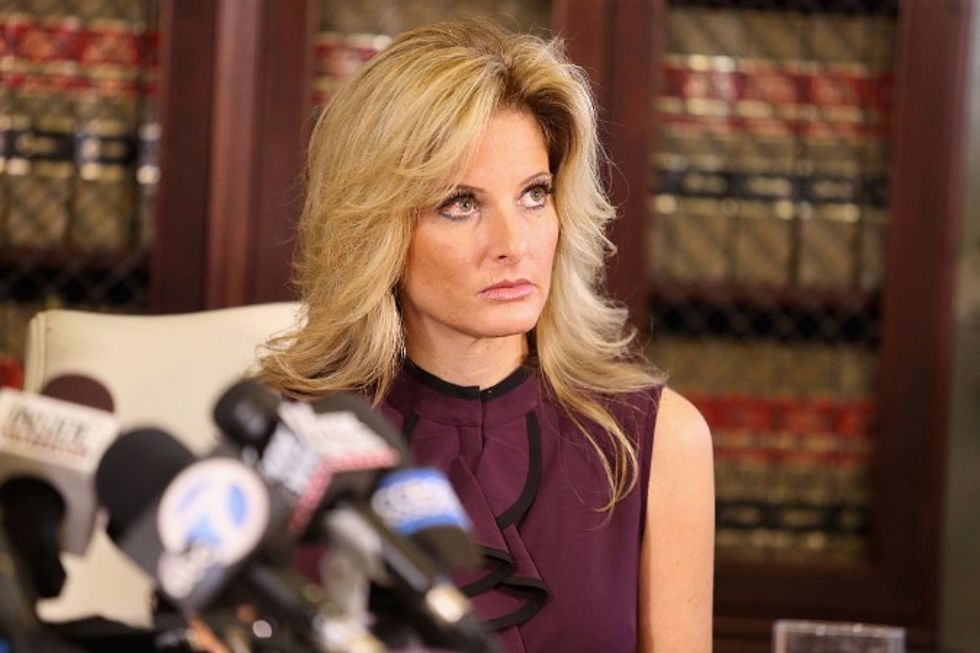 via: Getty
Zervos was a contestant on season five of 
The Apprentice. 
In 2007, she contacted Trump about a potential job and he asked her to meet him at the Beverly Hills Hotel. Zervos claims that during their meeting, Trump began kissing her, groping her breasts, and thrusting his genitals on her.
Obviously, Trump denies these claims.
In response to Trump calling her a liar, Zervos brought a defamation lawsuit against the president.
As part of the lawsuit, Zervos' lawyers served the Trump campaign a subpoena requesting "all documents" pertaining to her.
Summer Zervos has ongoing defamation suit against Trump & has subpoenaed all docs from his campaign pertaining to w… https://t.co/nE2tdIt4HZ

— ☇RiotWomenn☇ (@☇RiotWomenn☇)1508086674.0
The
subpoena
also requests "all documents concerning any accusations that were made during Donald J. Trump's election campaign for president, that he subjected any woman to unwanted sexual touching and/or sexually inappropriate behavior." And it doesn't stop there. The subpoena requests all documents pertaining to other women who have accused Trump of groping them, including Jessica Leeds, Mindy McGillivray, Rachel Crooks, Natasha Stoynoff, Temple Taggart, Kristin Anderson, Cathy Heller, Jill Harth, and Jessica Drake. Trump has sought to have the case dismissed or at least delayed until he is out of office. He has until the end of this month to respond to the subpoena. What do you think will happen?