Months before polling stations open, candidates for next year's Presidency are preparing their campaigns.
Each candidate will argue why they are fit to be the next leader of the United States, and it's needless to say that this campaign kicks off what will perhaps be the nastiest and most talked about Presidential race in modern history, with several new candidates fighting to kick President Trump out of the White House.
Trump's 2020 campaign for re-election officially started on Tuesday, a whopping sixteen months before election day. And, in natural Trump fashion, the President made headlines with some bold claims on his opening night.
After rebirthing all of his Clinton dirt from 2016 (come on, Donald...), President Trump spent his seventy-six minutes in the spotlight making some extravagant promises to his country... And some slightly questionable claims thrown in for good measure.
Trump has had an eventful 2 years in The White House.
It seems like only a minute ago that the country, and the rest of the world, was reeling in disbelief at Donald Trump's victory in the 2016 Presidential Elections. And, in the blink of an eye, the process has started all over again.
He has certainly made a name for himself...
... As perhaps the most controversial President in our country's history. He has gone from insulting world leaders and grumbling about the FBI to failing to condemn right-wing activists. So it's needless to say that his role as the leader of this country has fallen under heavy scrutiny.
Yet he's prepared to do it all over again.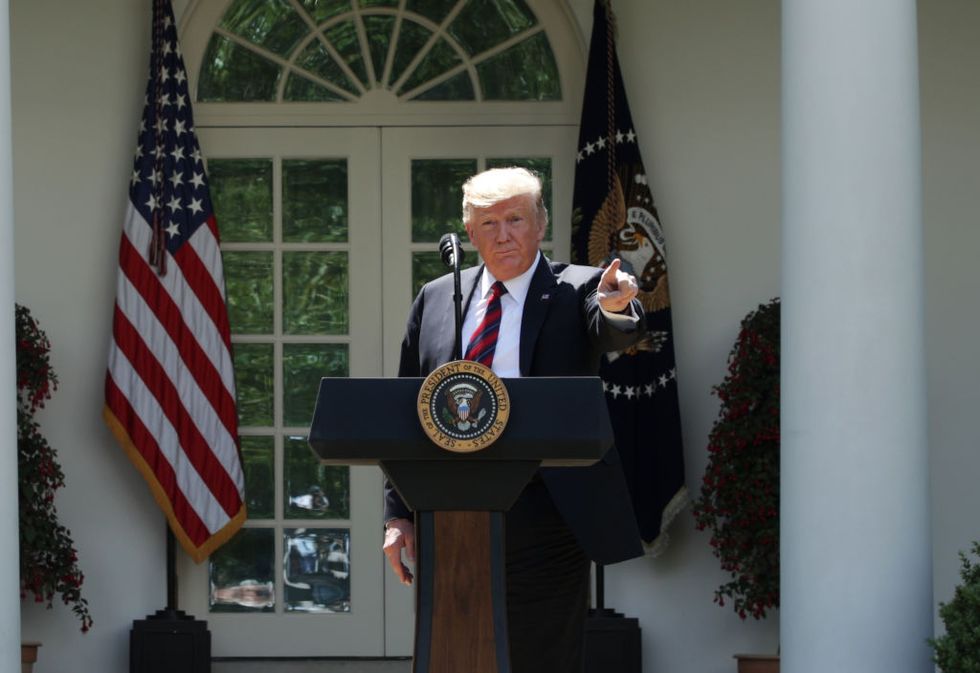 via: Getty
Yep, Trump hasn't finished having his fun just yet. He is indeed running for his second term of Presidency, which will begin next year in 2020.
The President has gotten stuck straight back into his campaign.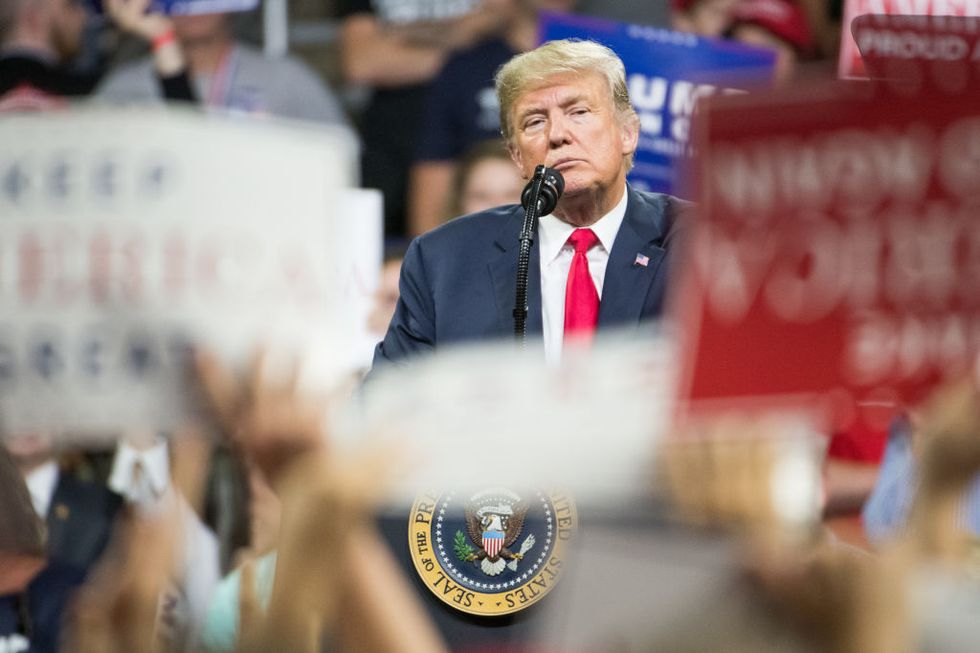 via: Getty
Trump seems keen to renew his Presidency and has kicked off his campaign a whole sixteen months prior to the actual election date. They say that the early bird catches the worm...
And he wants to keep America great...
Yep, his infamous slogan has had a makeover. "Make America Great Again" has been fashioned into "Keep America Great."
He wasted no time showing off the newly polished slogan.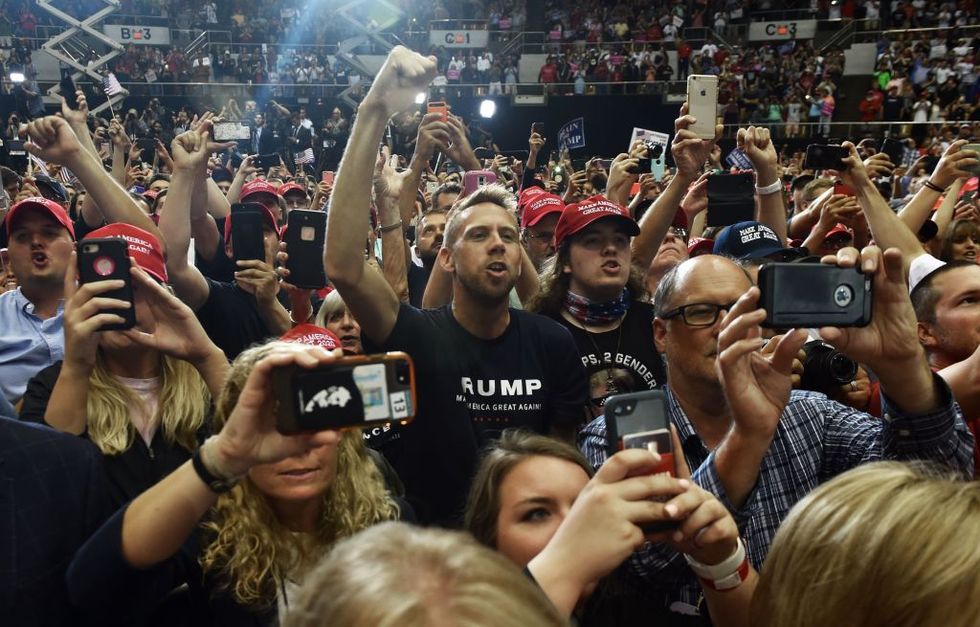 via: Getty
Speaking to the crowd, he declared, quite dramatically, "With every ounce of heart and might and sweat and soul, we're going to keep making America great again and then we will indeed keep America great."
Though his themes remained unpolished...
Are we back in 2016? Unlike his slogan, Trump's attacks and rants remained very much unchanged. He spent the majority of his speech reciting some golden oldies, which included vicious jibes about former candidate, Hillary Clinton, and the "fake news media."
And the crowd went wild.
While talking about his defeated opponent, the crowd gleefully broke into chants of "Lock her up!," a poignant reference to that time that Trump threatened to throw his opponent in jail. Stay classy, Donald.
Trump is officially up for round 2.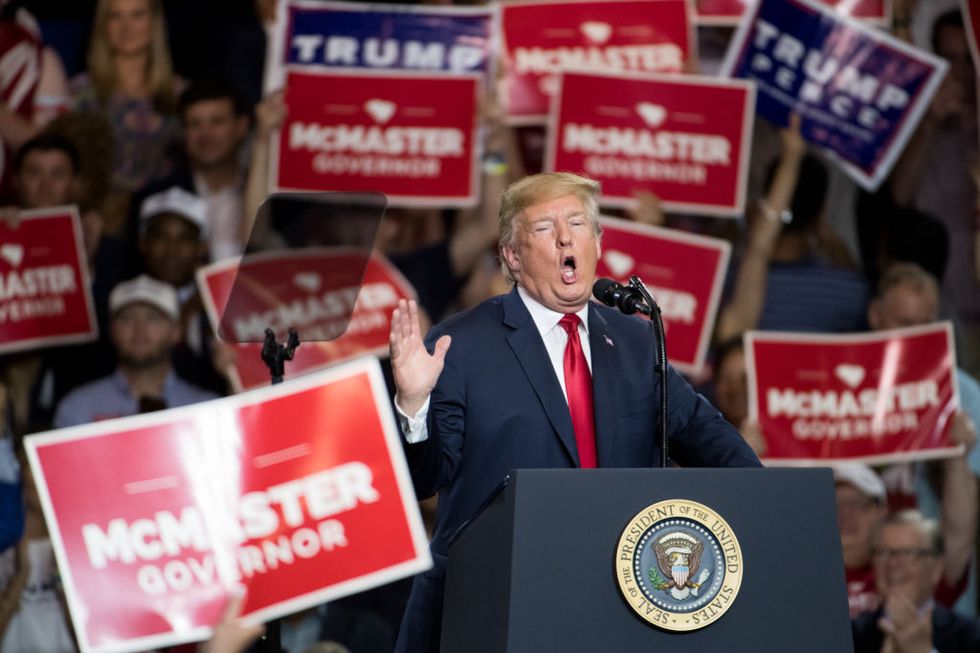 via: Getty
President Trump's bid was launched at a rally in Orlando, Florida, on Tuesday to a stadium packed with tens of thousands of excitable Trump supporters. Addressing the crowd, Trump declared, "I stand before you to officially launch my campaign for a second term as President of the United States."
He wasted no time in offering his supporters a vision of his future.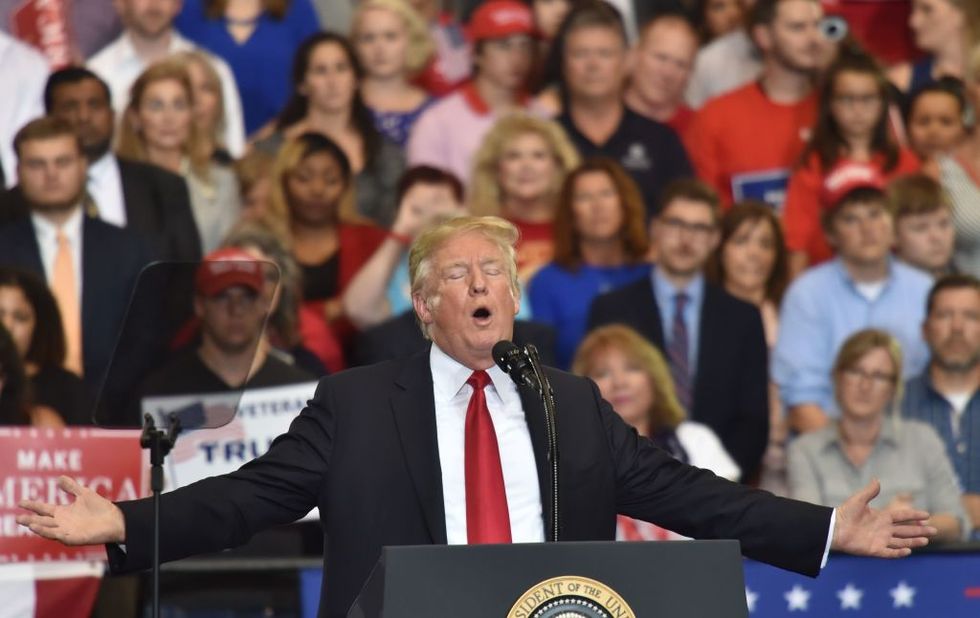 via: Getty
He announced to the crowd, and to the world, "We will push onward with new medical frontiers. We will come up with the cures to many, many problems, to many, many diseases — including cancer and others and we're getting closer all the time."
He also promised a cure for AIDs.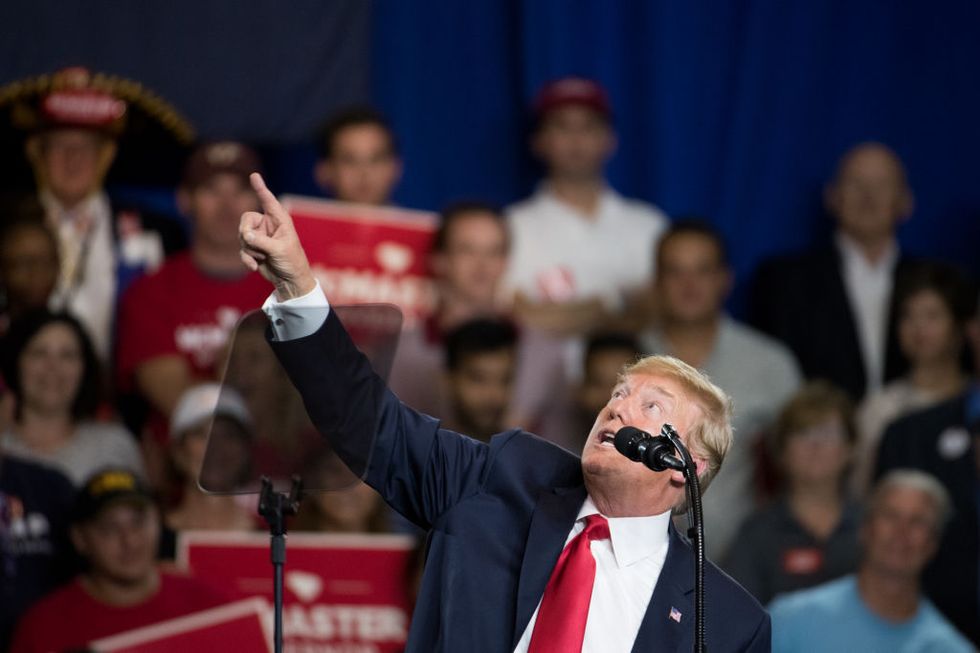 via: Getty
Trump even hinted that the cure for the terminal and incurable disease is well and truly on the horizon, informing the crowd that "we will eradicate AIDS in America once and for all and we're very close." But how close is close? Sadly, Trump didn't go into detail with his pledges and hastily moved onto the next topic.
And, apparently, man will land on Mars sooner than we think.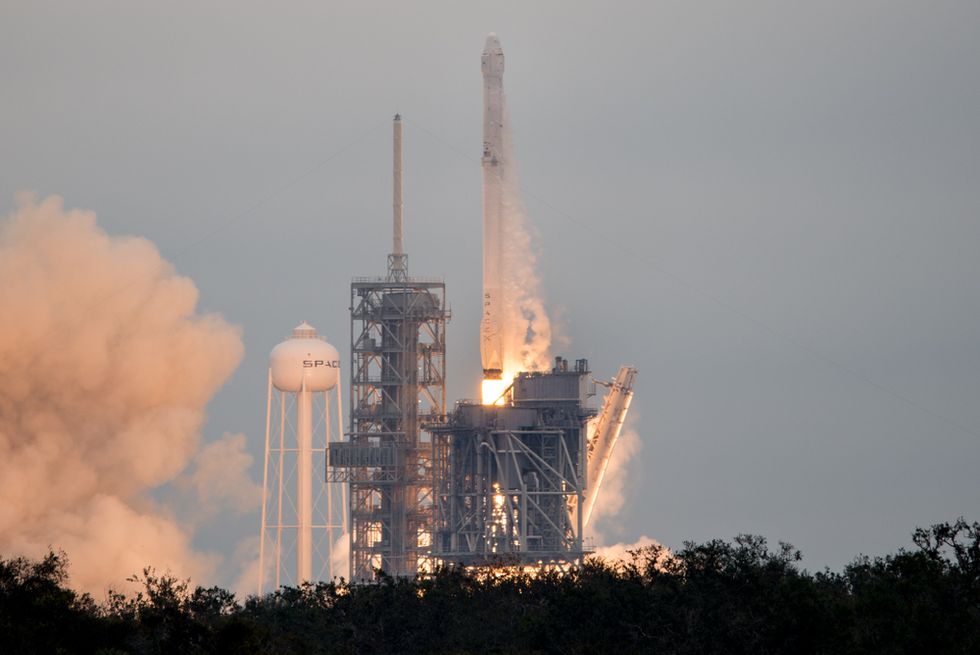 via: Shutterstock
Trump also pledged that American astronauts will, indeed, land on Mars. He insisted that he will lay the foundation for landing American astronauts on the surface of Mars.
Not all of his pledges seemed legitimate...
Trump's speech raised a few eyebrows, not only for his bold claims, but for several inconsistencies in some of his statements. And, subsequently, a lot of what the President stated in his speech
has been found
to be, in fact, false.
He claimed that, as a consequence of his leadership, the US is the number one producer of oil and natural gas in the world.
False. It turns out that we were already the world's number-one energy producer before Trump took office — since 2012, in fact. And, even more ironically, under the very president that Trump accused of waging war.
Trump claimed that Democrats had previously voted for a border wall.
Ah, Trump's famous wall. He angrily exclaimed in his speech, "And you know we couldn't get the wall approved by the Democrats, even though they voted for it four years ago and six years ago and didn't get built, but they voted for it. All of a sudden, Trump is president, 'We don't want a wall.'" This is false. Democrats actually voted in 2006 for the Secure Fence Act, which is notably different from Trump's wall.
He suggested that the Russian investigation was illegal and criticized the amount of money that it had cost.
Again, false. There is simply no evidence that the investigation into Trump's relationship with Russia was illegal.
He claimed that the environment has seen improvements under his administration.
Wrong. In his speech, he bragged, "Our air and water are the cleanest they've ever been by far." When, in fact, after a period of initial improvement, US air is actually getting worse, according to the
American Lung Association. 
And, of course, he brought up Clinton's emails.
He just couldn't resist, could he? "Thirty-three thousand emails deleted, think of it. I keep mentioning, you know, there was a lot of corruption on the other side." He fumed, "So, Lindsey Graham, they did delete and they acid wash, which is very expensive." However, Hilary's emails were deleted by a server company that worked for her. And there was no use of bleaching or acid wash.
You can watch his full speech here.
Be prepared to cringe.
Trump's rivals will begin their debates next week.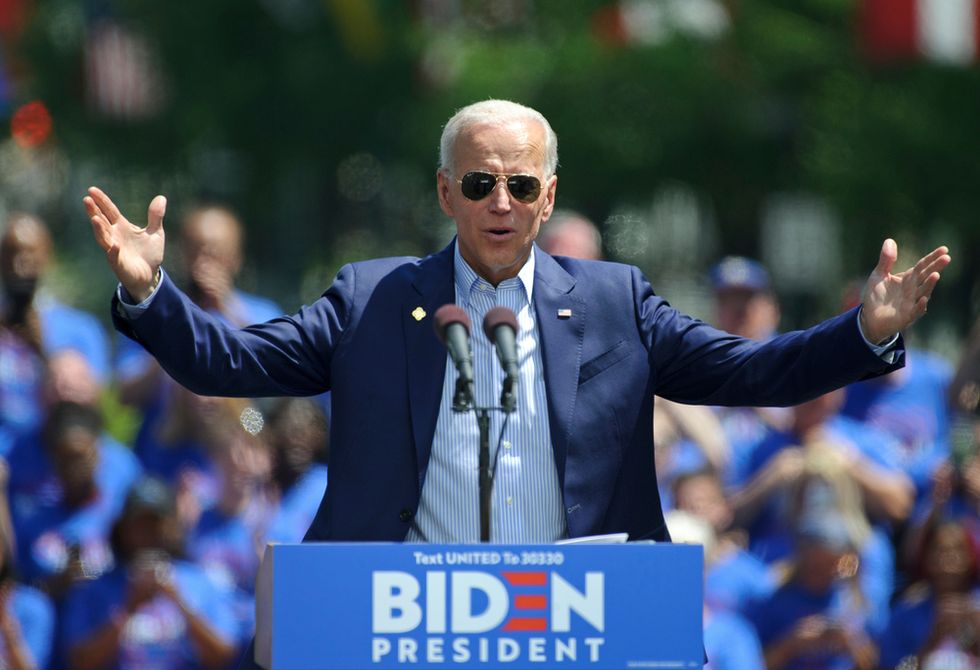 via: Shutterstock
Sanders, Harris, and Biden will meet in a two-night event.
Joe Biden, Trump's Democratic rival,
stated
that Trump's politics are "all about dividing us" in ways that are "dangerous truly, truly dangerous." We have a feeling that next year's elections could get heated...