When a new president moves into the White House, it's typically followed by a flurry of redecorating. The Oval Office gets a fresh look with each sitting president, and other rooms are changed as well.
When Donald Trump moved into the White House, he and his wife Melania made a very specific request of the Guggenheim Museum. That's when things took a bit of a turn...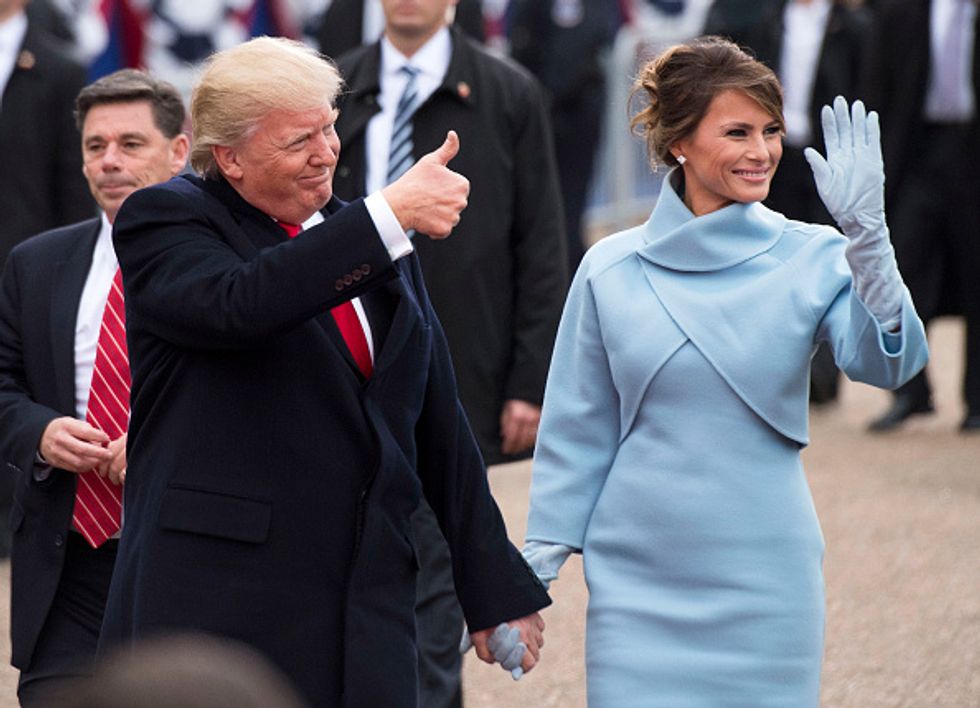 There are 132 rooms and 35 bathrooms in the White House. That's obviously a lot of decorating. Most of the art and decor remains unchanged between presidents, but plenty of them make requests to switch out particular pieces of art for something else.
The Trump family, as you can see, has a very...particular aesthetic.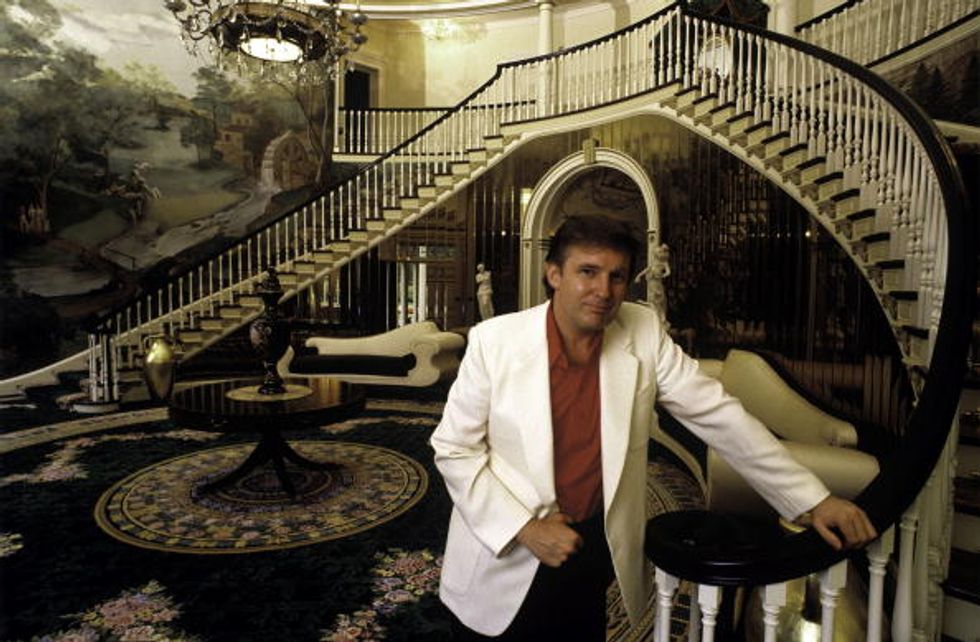 The picture above is of Donald Trump in the foyer of his personal home back in 1987. (To be fair, everything was over-the-top in the '80s.)
So it may come as a surprise to you that upon moving into the White House, the Trumps requested this painting for their private living quarters: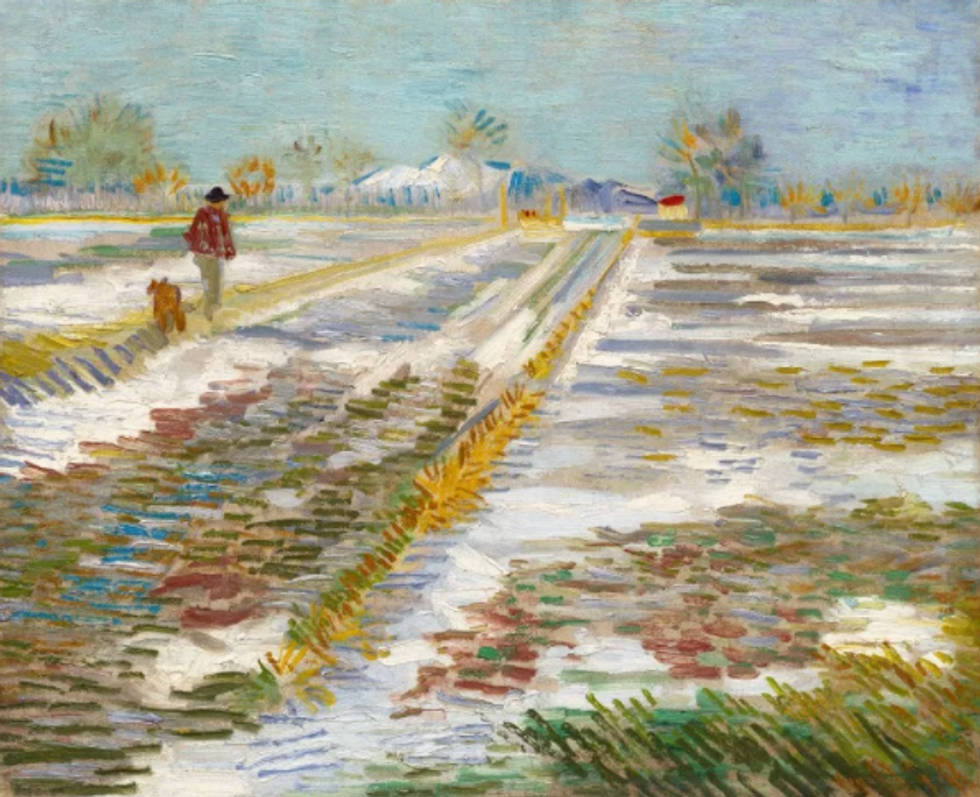 It's "Landscape with Snow" by Vincent Van Gogh. The painting is currently held as part of the Guggenheim's art collection, which is why the Trumps requested the loan.
But then the Guggenheim was all like:
Nancy Spector, the museum's curator, had to break the bad news to the president and first lady. "I am sorry to inform you that we are unable to participate in this loan since the painting is part of the museum's Thannhauser Collection, which is prohibited from travel except for the rarest of occasions," she wrote in a note recently obtained by the
Washington Post
.

But Spector 
did
offer the Trumps another piece of art in place of the Van Gogh. "Fortuitously, a marvelous work by the celebrated contemporary Italian artist, Maurizio Cattelan, is coming off view today after a year's installation at the Guggenheim, and he would like to offer it to the White House for a long-term loan." What great news! And even more fitting, the work of art is called "America." So, just what is this "marvelous" work of art? Well...
It's a golden toilet.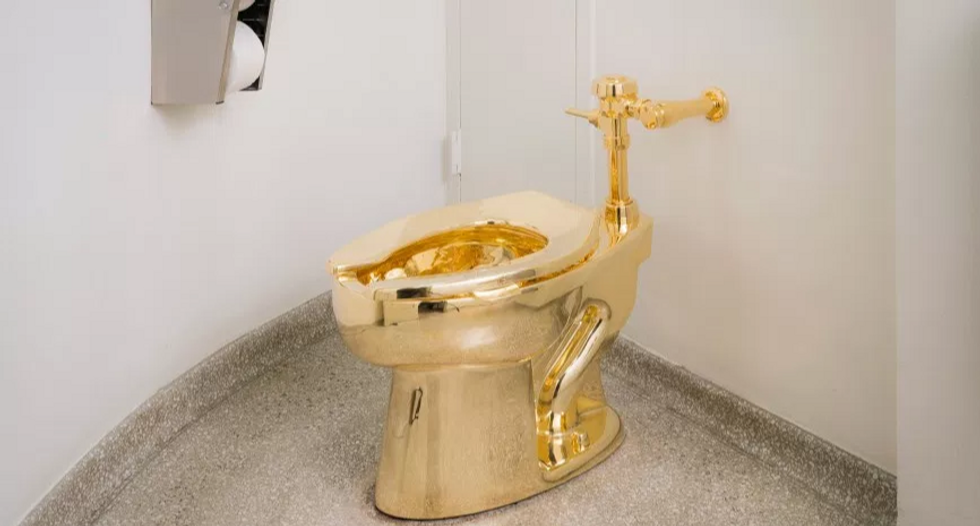 More specifically, it's a toilet cast in 18-karat gold. And no, it's not just for display.
It's fully functional! In fact, the toilet had been installed in the Guggenheim for the museum's visitors to use.

Yep, that's right. The Trumps asked for a Van Gogh painting and instead were offered a gold toilet called "America" that had been used by countless people. It's almost too perfect, right?
Spector had nothing but praise for "America." She said it "channels the history of 20th-century avant-garde art" of Marchel Duchamp. Specifically, the work seen here: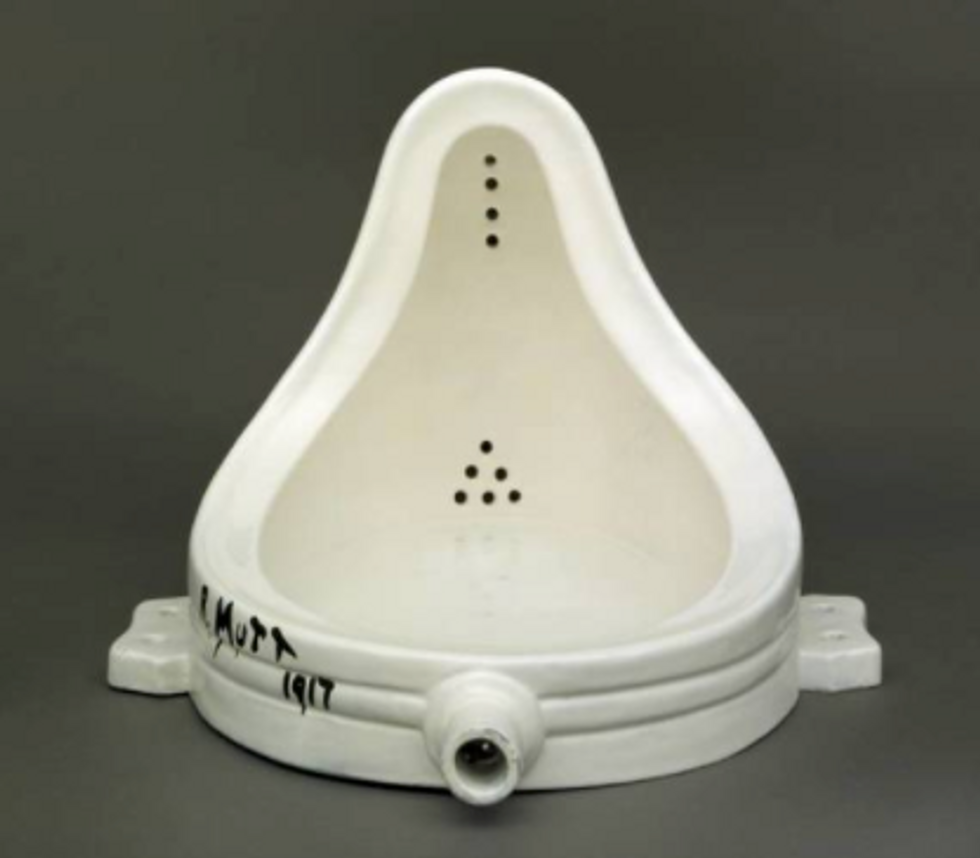 Yep, that's a urinal. Now, I'm not saying I understand all art ever made, but I 
do 
understand when someone is being expertly trolled, and I am pretty sure that's exactly what was going on here. After all, a used golden toilet is not really anything like a Van Gogh painting...but it is exactly the kind of toilet I imagine Trump would want to use.
If only Maurizio Cattelan had held off a few years before casting the toilet, he could have given it this timely name:

It doesn't seem as though the Trumps took Spector up on her offer. Apparently, the No. 2 option just didn't quite hit the mark.