When you've been famous for as long as Brooke Shields has, you tend to collect some stories.
Think of all the movie premieres, gallery openings, award shows, and other famous-people things she's attended during her time in the spotlight! She's probably met just about every celebrity to have walked on a red carpet.
On a recent episode of Watch What Happens Live with Andy Cohen, Shields revealed that Donald Trump once tried to get her to go out with him. And the pickup line he used? Yeeeesh.
Brooke Shields has been in the public eye for quite a while.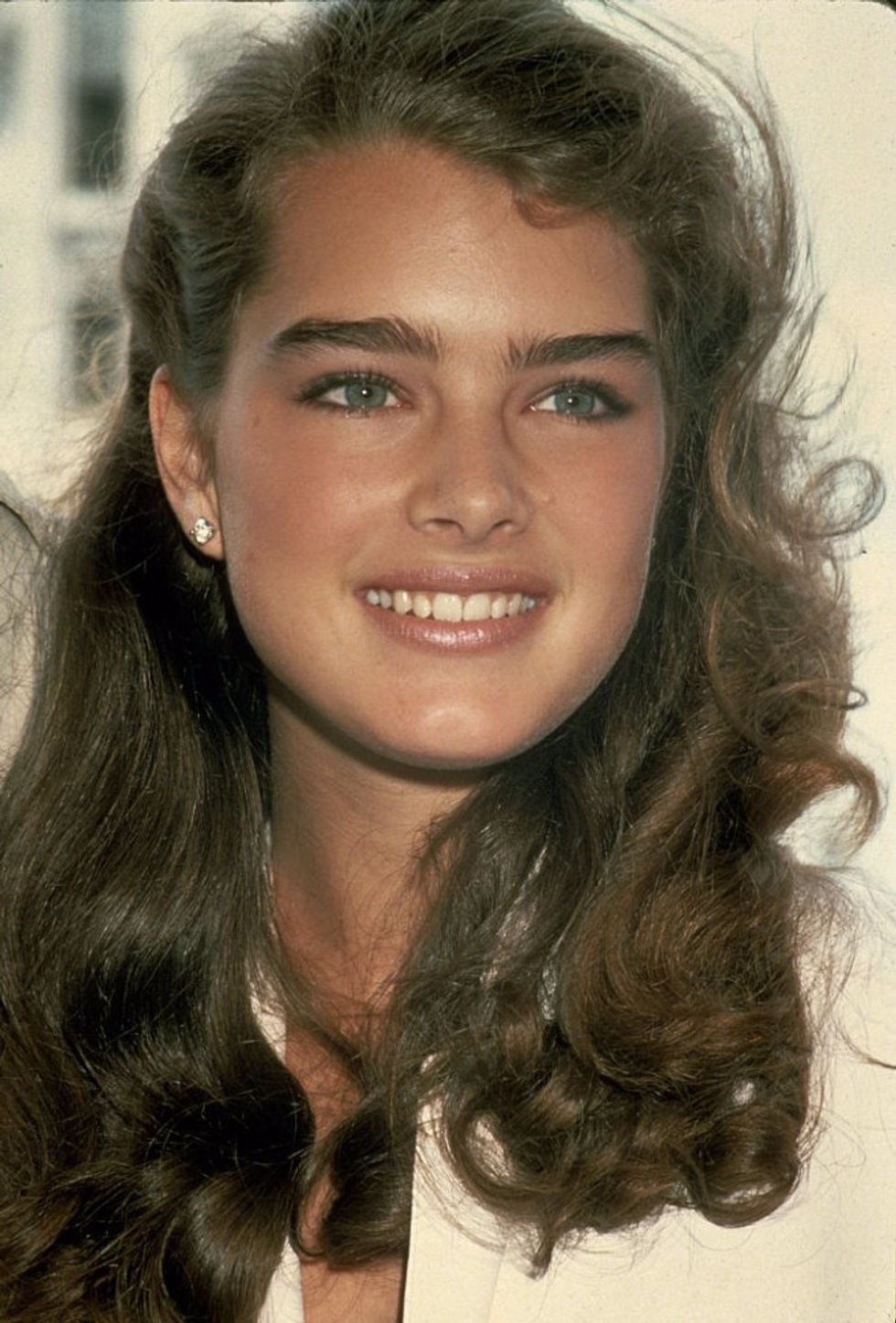 via: Getty
At 11 months, she appeared in an advertisement for Ivory Snow
. 
At age 12, she played the leading role in Louis Malle's 1978 film 
Pretty Baby
. It's safe to assume that she's met a lot of celebrities.
For instance, here's a picture of her with Robert Downey Jr. from the early '90s.
On Tuesday night's episode of Watch What Happens Live with Andy Cohen, Shields revealed that she at one time was running in the same circles as Donald Trump. Not only that, but he asked her out.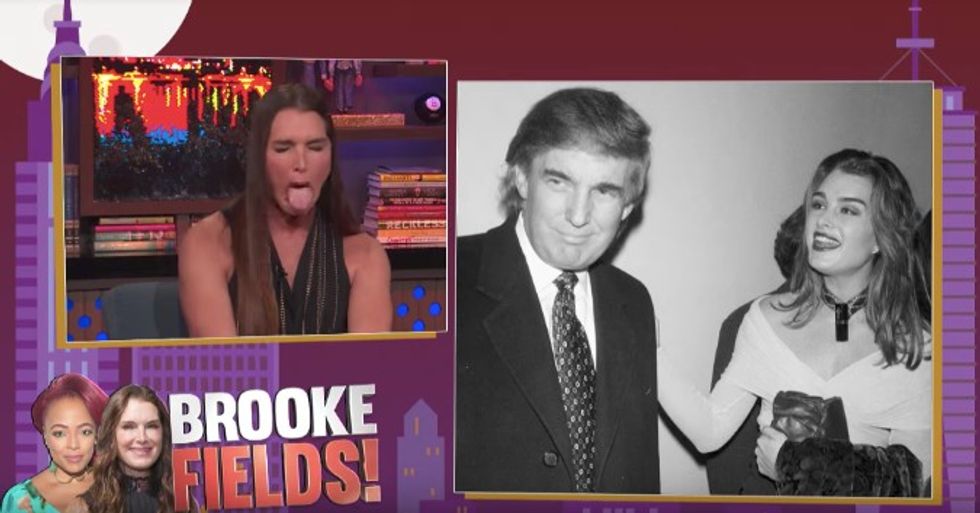 via: YouTube
It was right after his divorce from Marla Maples in 1999. Shields was on location shooting a movie when she got a call from the man who would later become the president of the United States of America. And here's what he said: "I really think we should date because you're America's sweetheart and I'm America's richest man and the people would love it."
Yiiiiiiiiiiiiikes.
Really, 
Don? In a move surprising exactly no one (except maybe Donny), Shields rejected his offer. And do you know what? "The people" didn't care! In fact, not too many years after this cringeworthy interaction, "the people" would go on to prove that
they don't actually like Donald Trump very much at all
!
You can watch Shields tell the full story in the clip below:
Grab the popcorn and get ready to cheer for Brooke. You know, like you do every night.