Donald Trump is once again at the center of backlash after he was spotted golfing this weekend. Shortly after, tweets he posted attacking Obama for golfing during the ebola outbreak have been unearthed.
Keep scrolling to see the tweets and the furious reactions for yourself...
President Trump continues to cause shock and outrage across the country...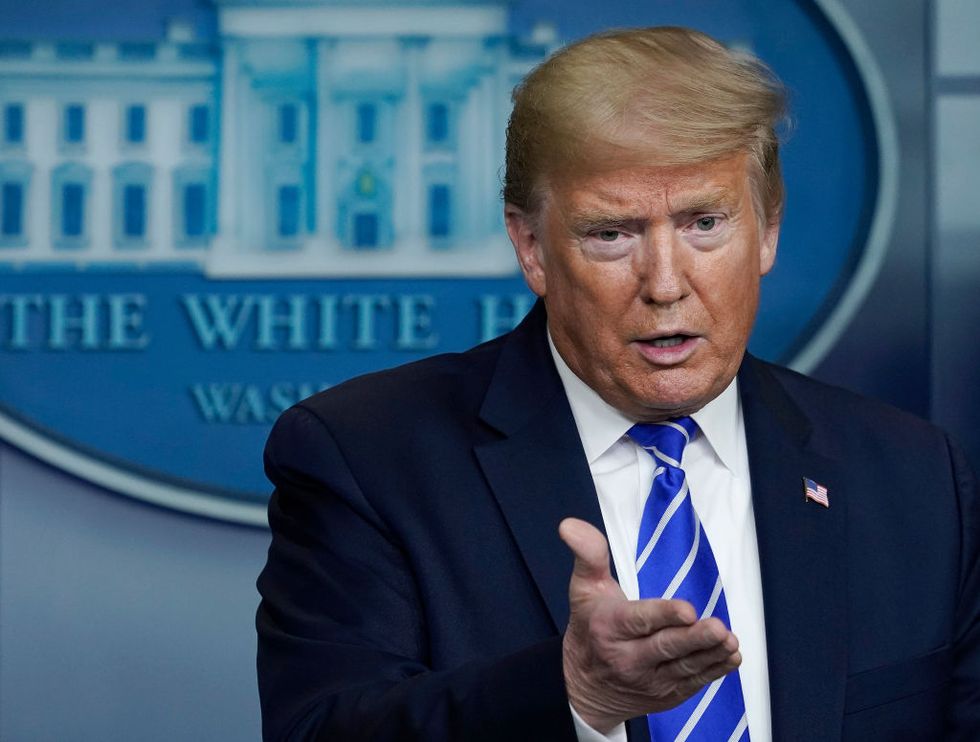 And it seems his latest antic may be one of the most shocking...
Between calling it the "Chinese" virus and playing down the severity of the pandemic...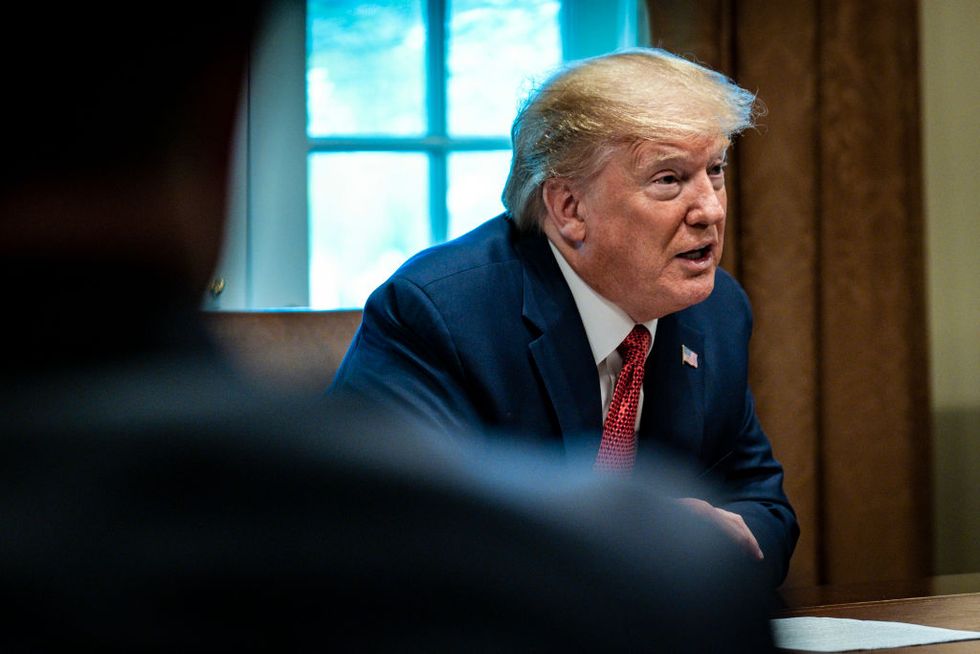 Trump hasn't
exactly
been praised for his handling of the ongoing medical crisis.
He started out by remaining stubbornly confident in America's resilience to the virus.
Back in January, shortly after the initial outbreak, he was quizzed on his thoughts on the virus, in which he replied: "It's one person coming in from China, and we have it under control. It's going to be just fine."
And, even when the number of cases here in America started to climb...
He remained calm, and repeatedly stressed that there was nothing to be too worried about.
The President persistently fought against the media regarding the pandemic.
And, at one point, even dubbed the virus as being a "fake news media" conspiracy.
And, as the months trickled by...
President Trump simply wouldn't budge from his stance on the virus and even went on to compare it to the common flu. This was perhaps one of his most dangerous and false statements about the virus and caused plenty of outrage amongst both Americans and people all over the world.
Things needed to change.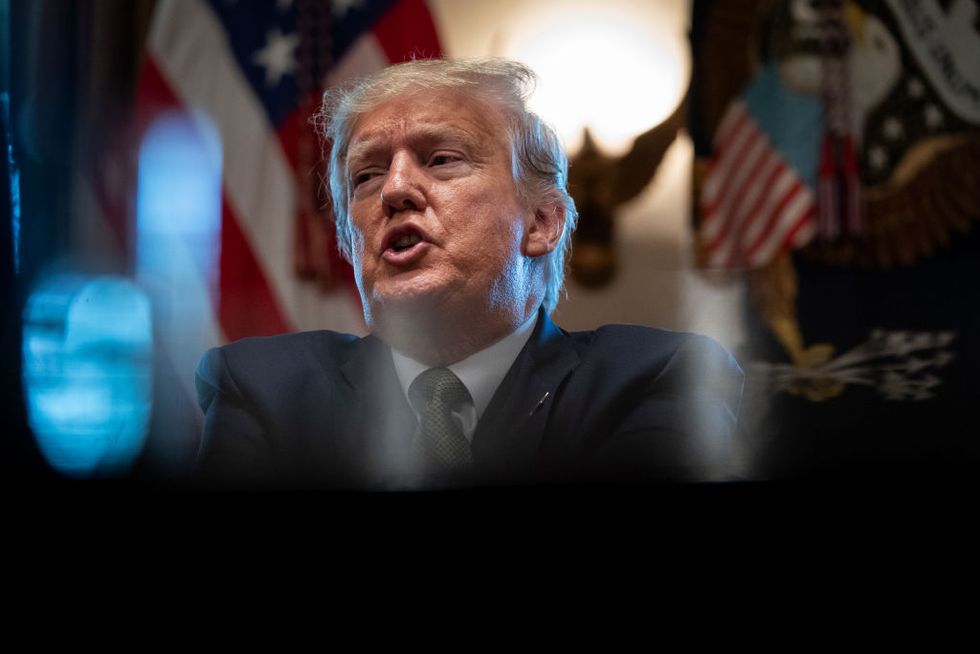 And fast. As the number of cases and deaths grew here in the States, people were growing increasingly more concerned with Trump's blaze attitude regarding the pandemic.
But, thankfully, Trump seemed to have a sudden change of heart.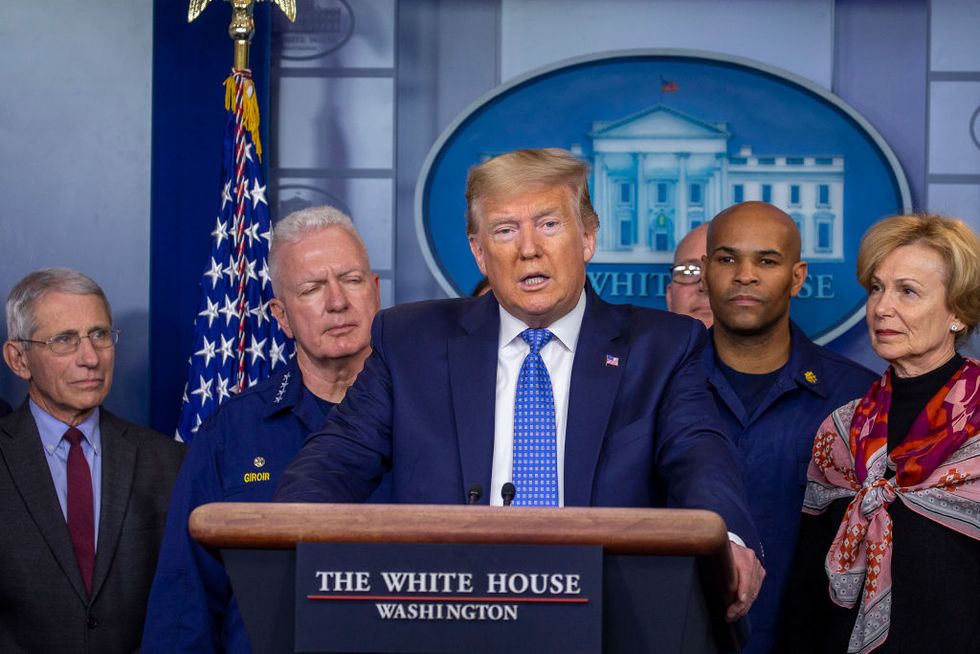 On March 13th, mere days after he compared the pandemic to the common flu, he finally declared a national emergency.
This move freed up around $50 billion in federal funding...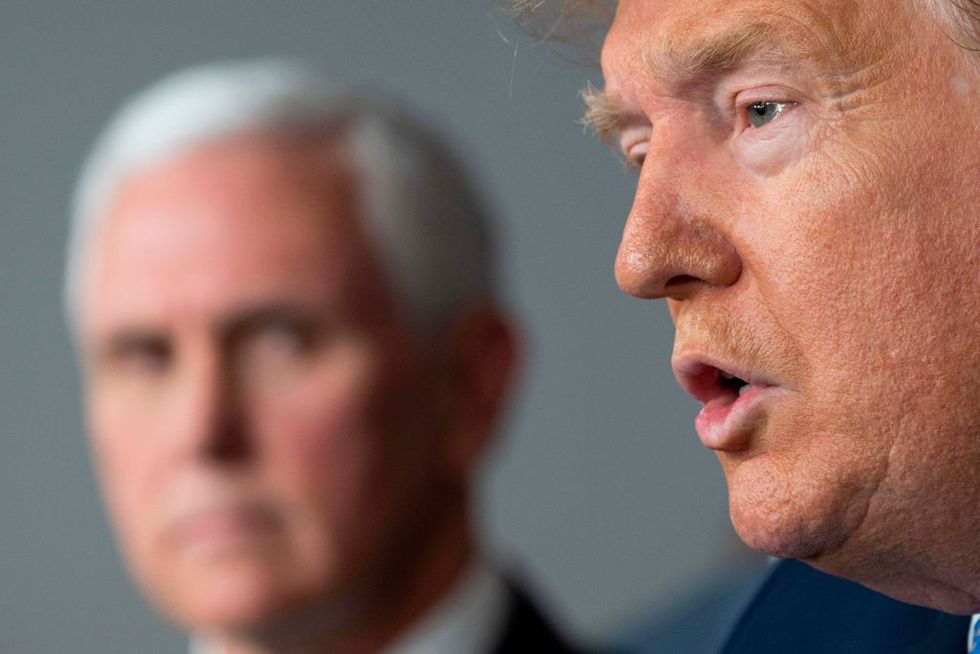 And promised a new screening website and more drive-by medical tests.
It seems that now, President Trump is finally taking the pandemic seriously.
In presser, Trump says "we have a problem that a month ago nobody ever thought about." Trump was first briefed abo… https://t.co/nMe2l4GxN1

— Dan Diamond (@Dan Diamond)1584388264.0
In a press conference in March, Trump admitted: "We have a problem that a month ago nobody ever thought about."
The President has been doing some serious backtracking.
Trump: "I felt it was a pandemic long before it was declared a pandemic." https://t.co/v3B3UQhbdM

— Jan Postma (@Jan Postma)1584463905.0
And insisted that he "felt it was a pandemic long before it was declared a pandemic."
But this isn't necessarily a good thing.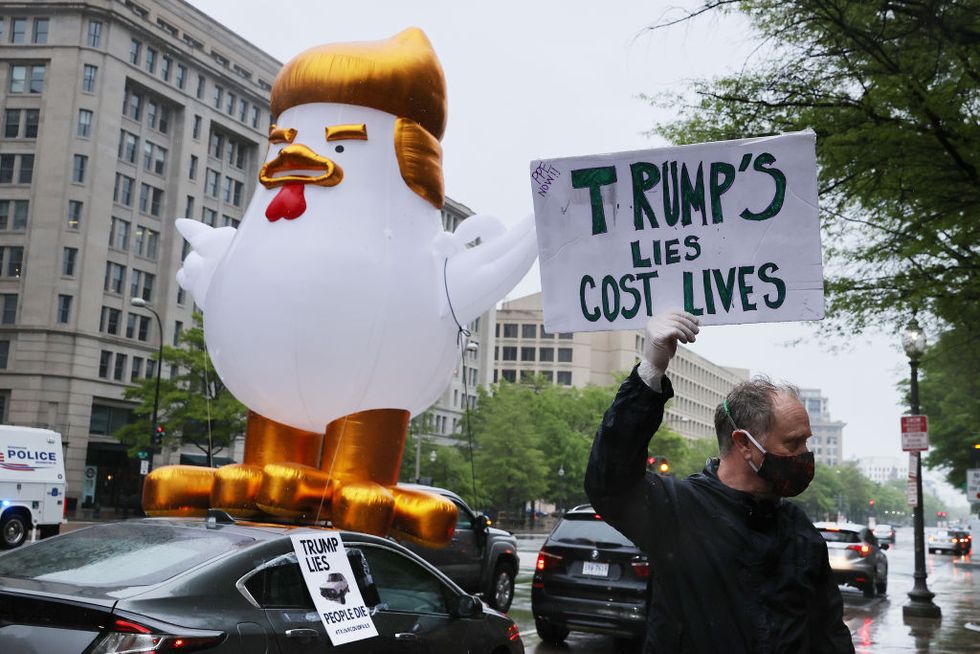 Though Trump is
finally
taking the virus seriously, he has been dishing out some pretty concerning advice that could ultimately put thousands of lives at risk.
And last month, he made his most shocking claims yet.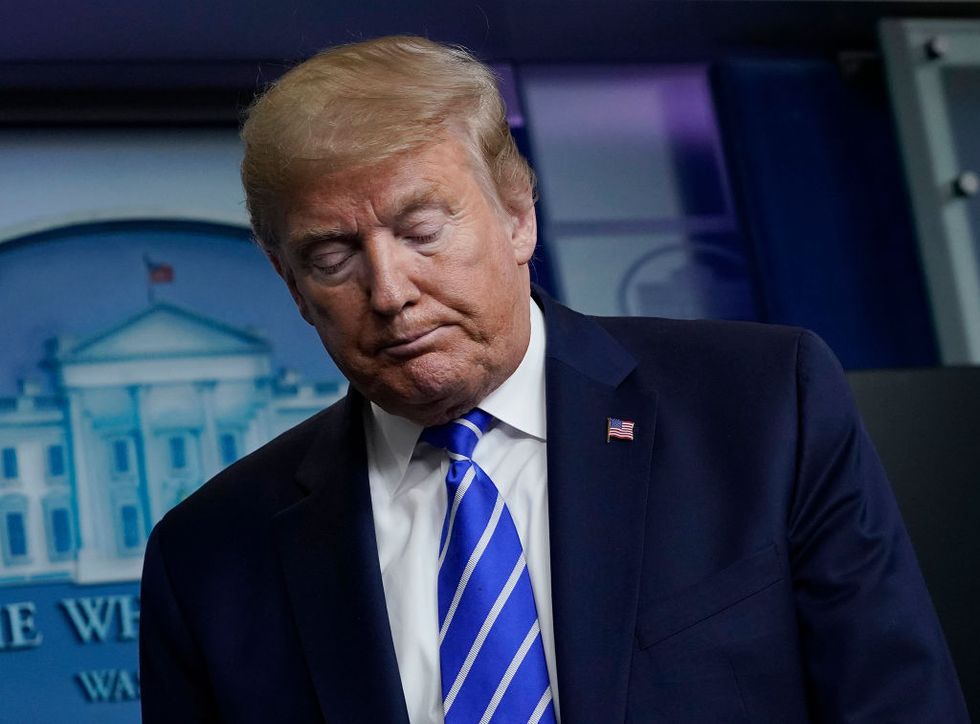 At a press conference, the President discussed potential cures for the virus and went on to bring up the topic of disinfectants.
He casually suggested that these disinfectants could, in some way, be "injected" into the body as a method of combatting the virus.
"The disinfectant, where it knocks it out in a minute, and is there a way we can do something like that by injectio… https://t.co/9MMW0IcVCT

— Aaron Rupar (@Aaron Rupar)1587680385.0
"I see the disinfectant where it knocks it out in a minute, one minute," he said. "Is there a way we can do something like that, by injection inside or almost a cleaning? Because you see it gets in the lungs, and it does a tremendous number on the lungs, so it'd be interesting to check that."
Even for Trump's standards, these claims are completely outrageous.
If you're wondering why @realDonaldTrump suggested injecting people with disinfectant to cure #COVID19 (or shining… https://t.co/spg73RH9zK

— Cenk Uygur (@Cenk Uygur)1587693421.0
People are horrified that a man with such power and influence would offer such reckless and potentially
deadly
advice to his country.
Since his shocking claims, medical experts have been frantically urging people to not inject themselves with chemicals.
Oh FFS please don't do this. I don't need the extra work. If you are sick call your doctor. Don't self medicate. https://t.co/uBXIasVXio

— Judy Melinek M.D. (@Judy Melinek M.D.)1587687568.0
If you are unwell,
go to a doctor.
By no means should you ever pump such harmful and toxic chemicals into your body.
And some people have already taken the President's advice...
No joke - we had a patient swallow Lysol as a #disinfectant a couple of weeks ago to prevent COVID19 infection. He… https://t.co/qmJTLixiUS

— Jonathan Spicer MD PhD (@Jonathan Spicer MD PhD)1587685953.0
Dr. Jonathan Spicer tweeted: "No joke - we had a patient swallow Lysol as a
#
disinfectant
a couple of weeks ago to prevent [the virus] infection. He made it out of the hospital after his gastrectomy...This kind of nonsense is absolutely mind-blowing."
Things have been getting seriously out of hand...
Wonder how many of the leaders followers will effectively commit suicide by injecting disinfectant. And can… https://t.co/Y2pcsziwDw

— Mark lacey (@Mark lacey)1587688238.0
British firm Reckitt Benckiser (RB), which manufactures the popular disinfectants, Dettol and Lysol, were forced to issue a statement.
They warned people against the use of their disinfectants as a remedy for the virus.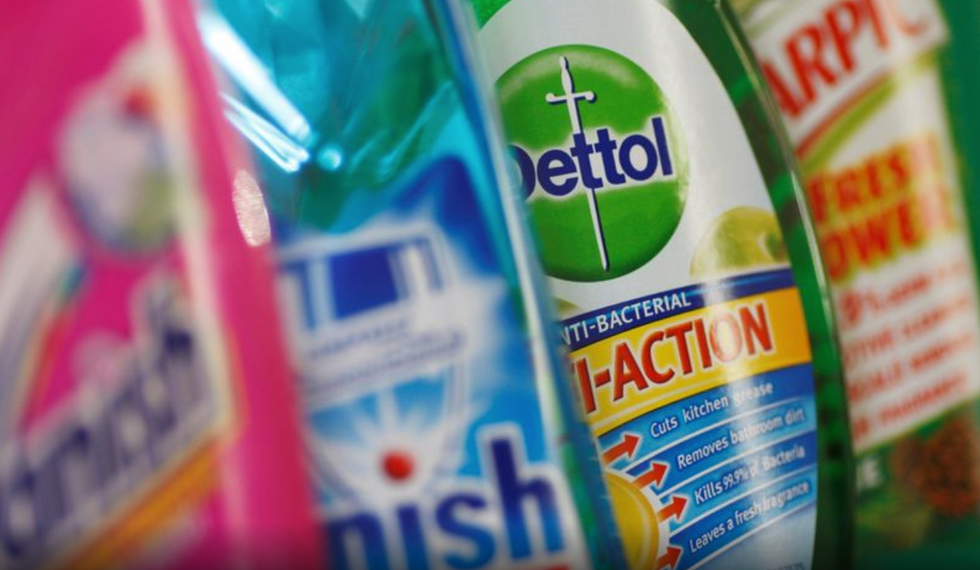 Their statement read:
"As a global leader in health and hygiene products, we must be clear that under no circumstance should our disinfectant products be administered into the human body (through injection, ingestion, or any other route). As with all products, our disinfectant and hygiene products should only be used as intended and in line with usage guidelines. Please read the label and safety information." All cleared up?
But recent news has left people completely distracted from Trump's ridiculous comments.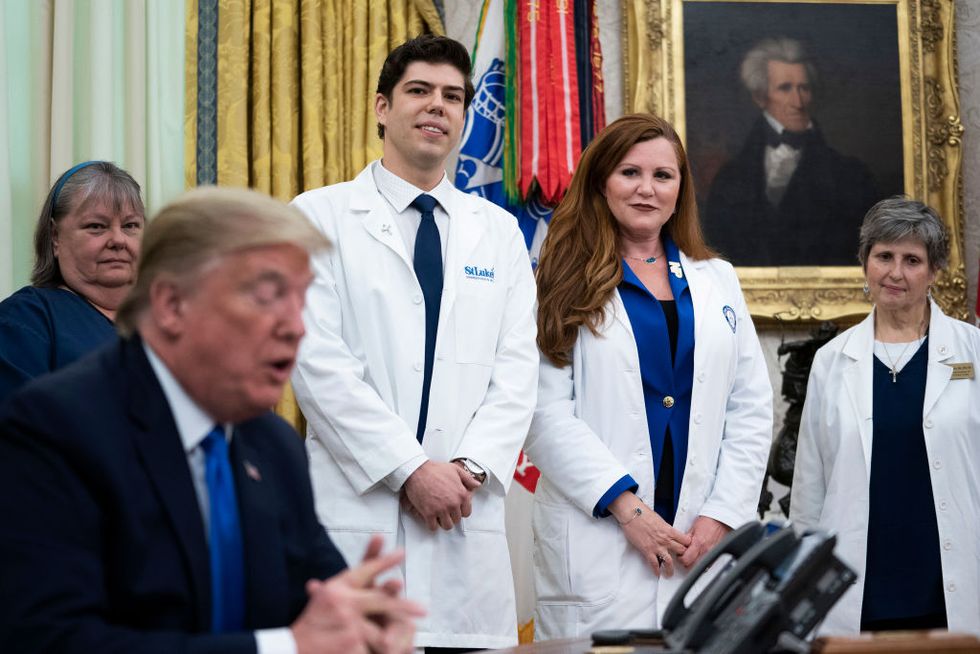 The president was spotted on Saturday at his Virginia golf course, all while the nation catapulted toward 100,000 deaths from the virus.
But that isn't even the worst part.
President @realDonaldTrump waved at my camera on Saturday while golfing at his Virginia club. His first visit to on… https://t.co/fWrI3HRvVC

— Khalil Abdallah (@Khalil Abdallah)1590256579.0
Why? Because of old comments he made slamming Obama that have been unearthed.
Back in 2014, Trump slammed Obama for going golfing while there were 2 confirmed cases of Ebola in the States.
Trump is golfing today. In 2014 on Fox and Friends he criticized Obama for golfing when there were *two cases* of… https://t.co/Va3rw0bjp5

— andrew kaczynski (@andrew kaczynski)1590249615.0
"There are times to play and times that you can't play. It sends the wrong signal," Trump declared. "You know when you're president you sorta say, like, 'I'm gonna give it up for a couple of years and I'm really gonna focus on the job,'" he added. Trump couldn't help noting: "Golf is a great game; nobody likes it more than me."