Having an extra house key on hand is a great idea, but it's important that they're kept in a place that's easy to access but hard for a would-be intruder to find.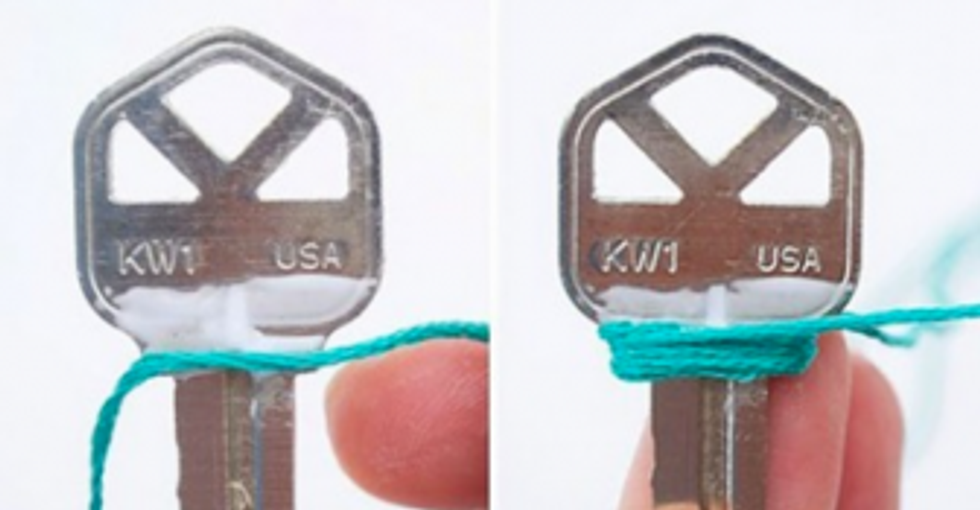 via: Boredom Therapy
Fortunately, these tips will help you find great hiding spots that are also useful. You'll also see some great ways to store your daily-use keys so that you never lose them again!
Using masking tape, secure a key to the bottom of a rock in your yard.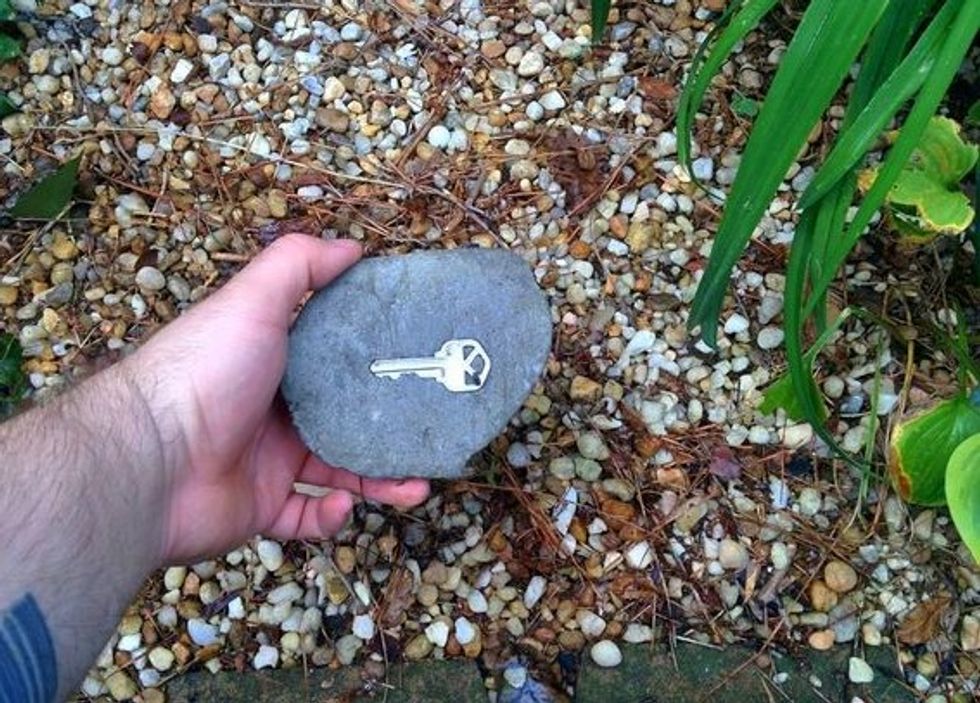 via: Boredom Therapy
You'll want to make sure the rock isn't too obvious or close to the door the key opens.
To keep a key out of the elements (they can rust!), secure the lid of a prescription bottle to a rock using superglue...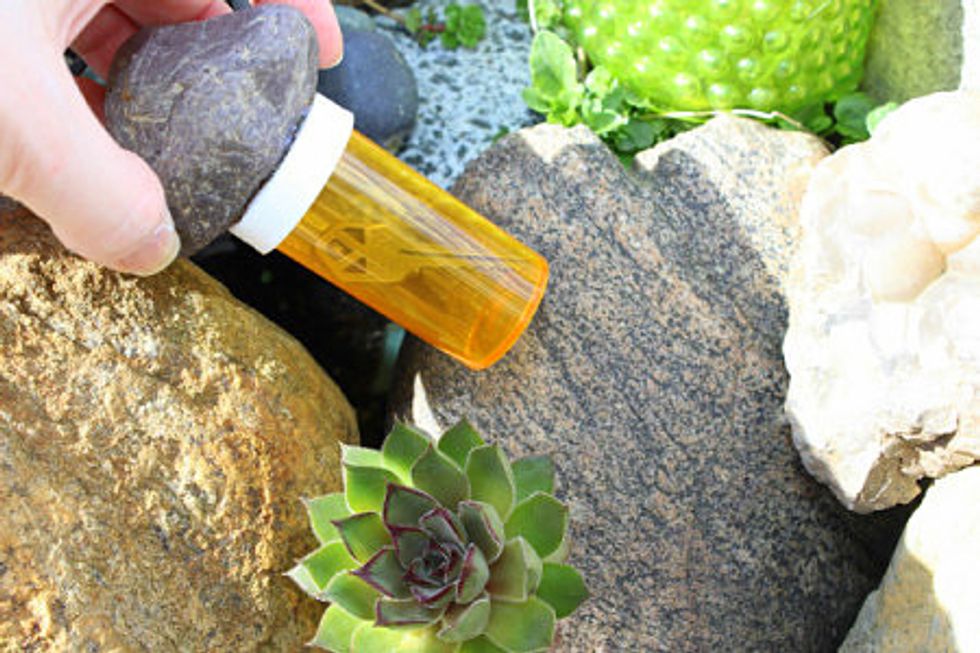 via: Boredom Therapy
...then keep the key in the bottle which should fit into the ground if you dig a small hole.
To make sure that you always have a house key on your car, try this trick.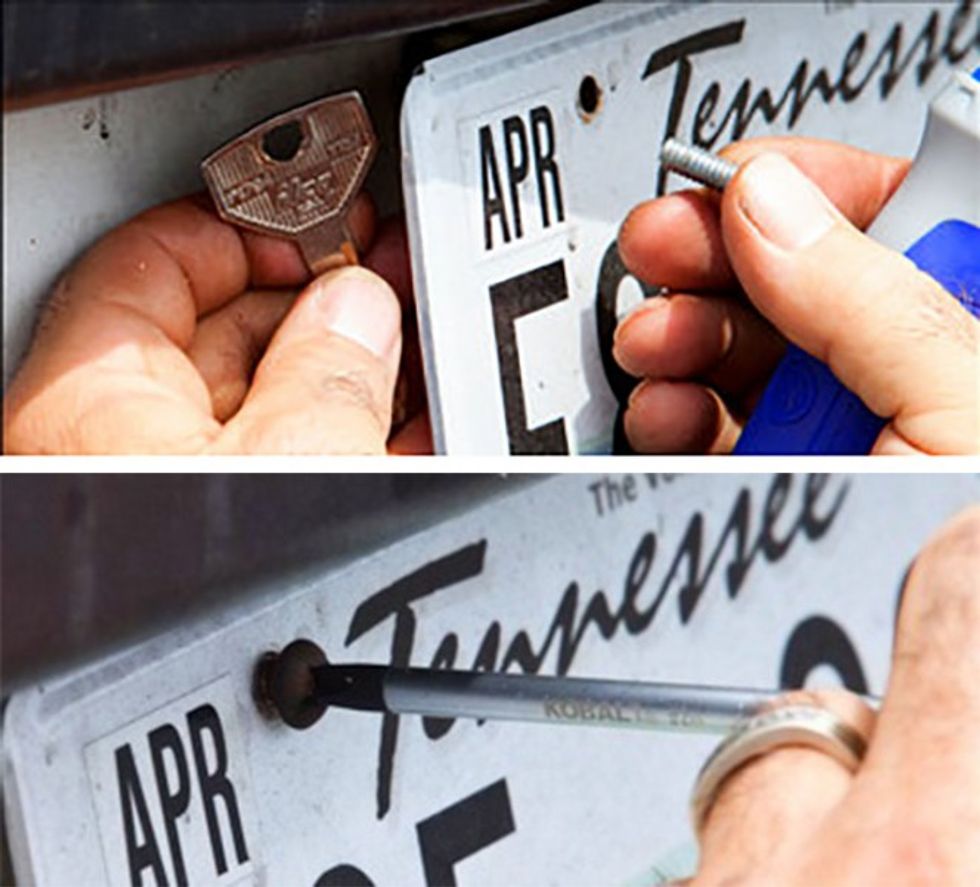 via: Boredom Therapy
You'll want to make sure you have access to a screwdriver, though. Otherwise, this could be a frustrating place to store a key in an emergency.
If you're managing lots of similar-looking keys, try colored string and superglue around the middle of the key. Different colors for different uses!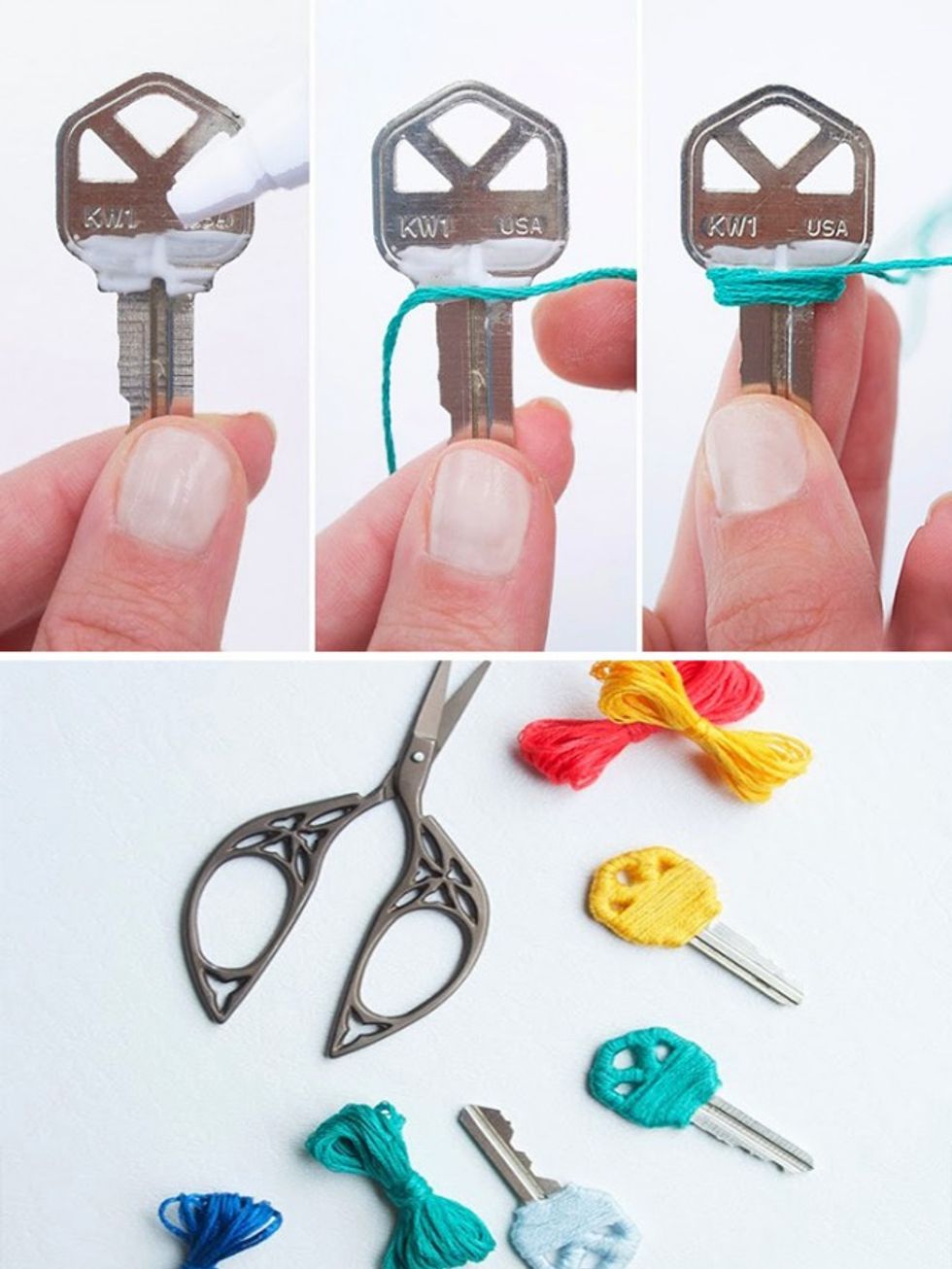 via: Boredom Therapy
Nail polish works great, too, though it might chip off over time.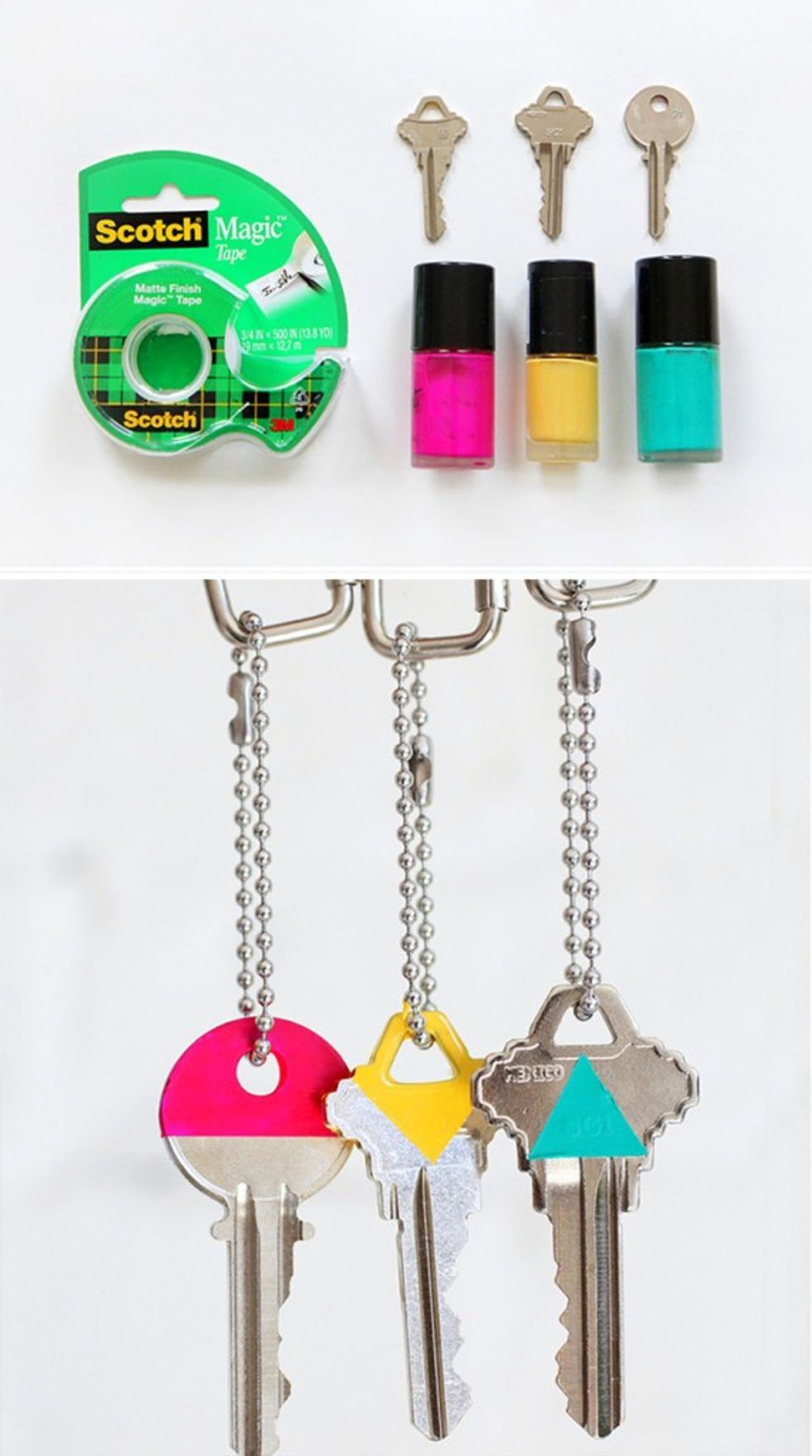 via: Boredom Therapy
You can protect it with a little bit of scotch tape, though.
If you're having trouble using your key thanks to a frozen lock, no worries...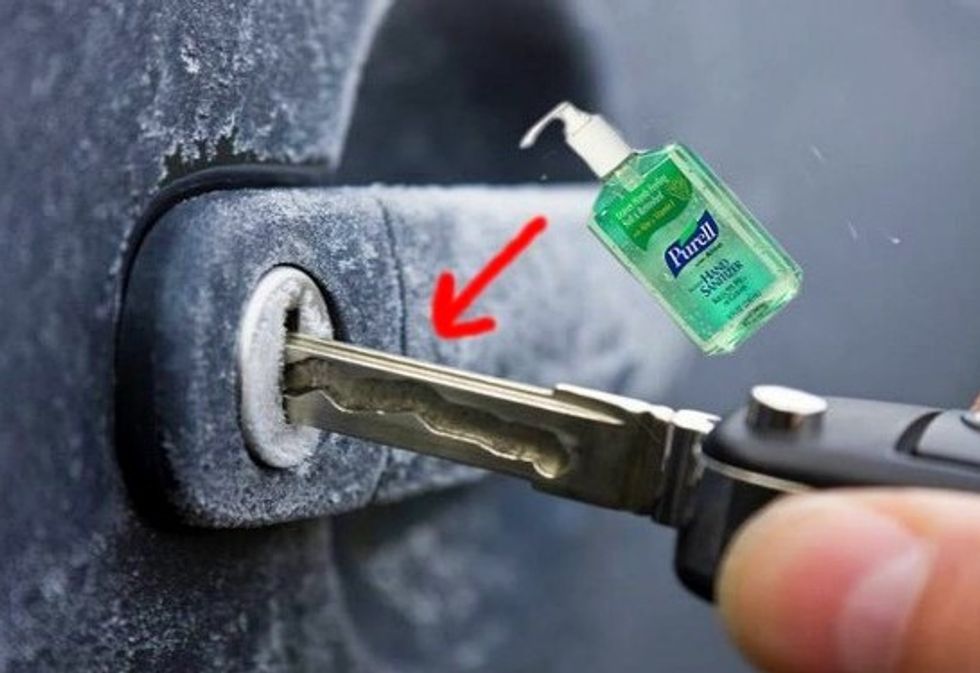 via: Boredom Therapy
...just put some hand sanitizer on the key to melt the ice! The solution is mostly alcohol, so it speeds up the process of melting any ice you wouldn't otherwise reach.
Use LEGOs and a wall-mounted LEGO board to create the perfect convenient resting place for your keys.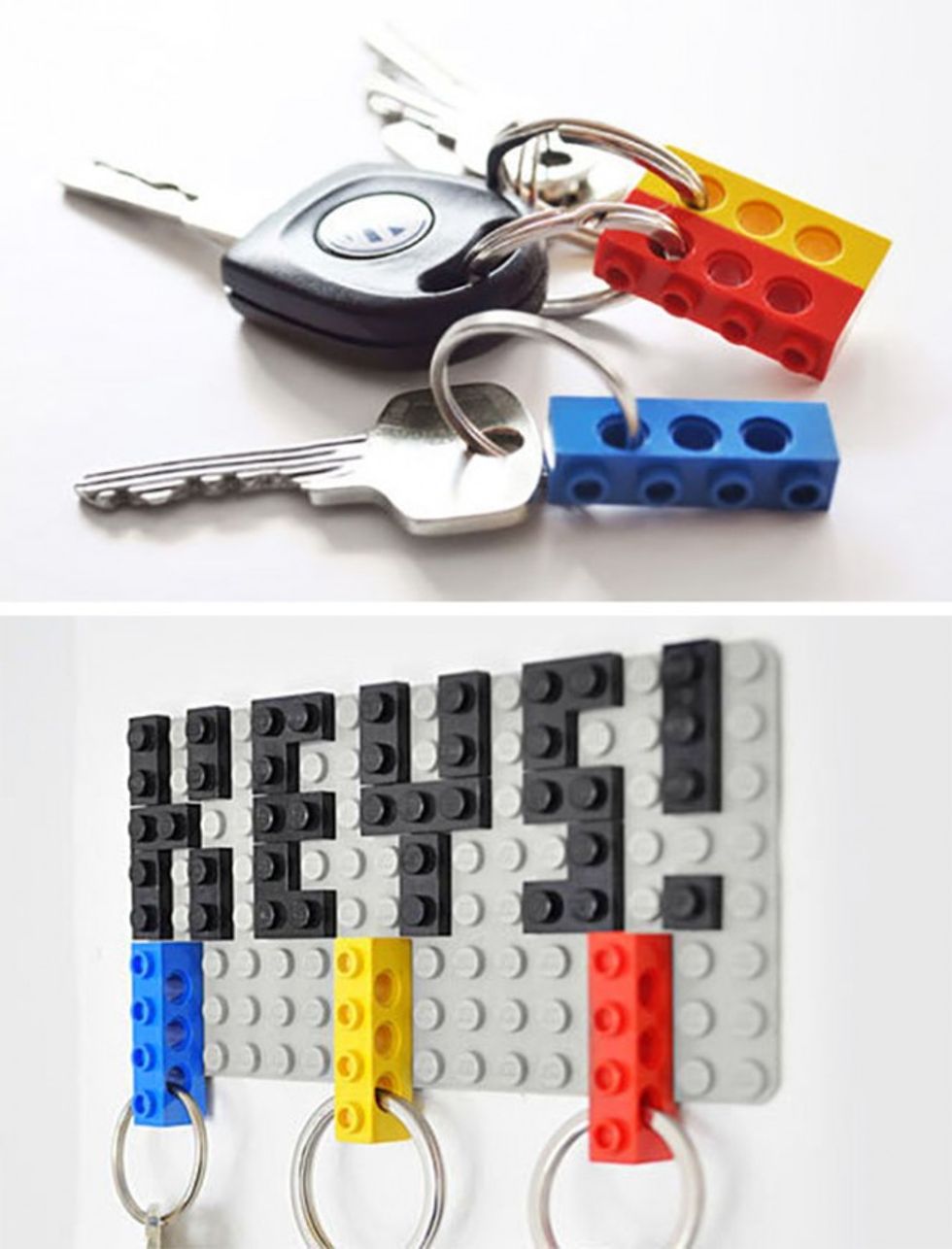 via: Boredom Therapy
Feeling adventurous?
Then try this awesome trick to create your own spare key. I would still recommend a locksmith if you're able to find one, but this is a pretty nifty technique in a jam.