According to Twitter, baby showers aren't just for pregnant humans anymore.
They are also for pregnant dogs?!
Everyone, we'd like you to meet Winter.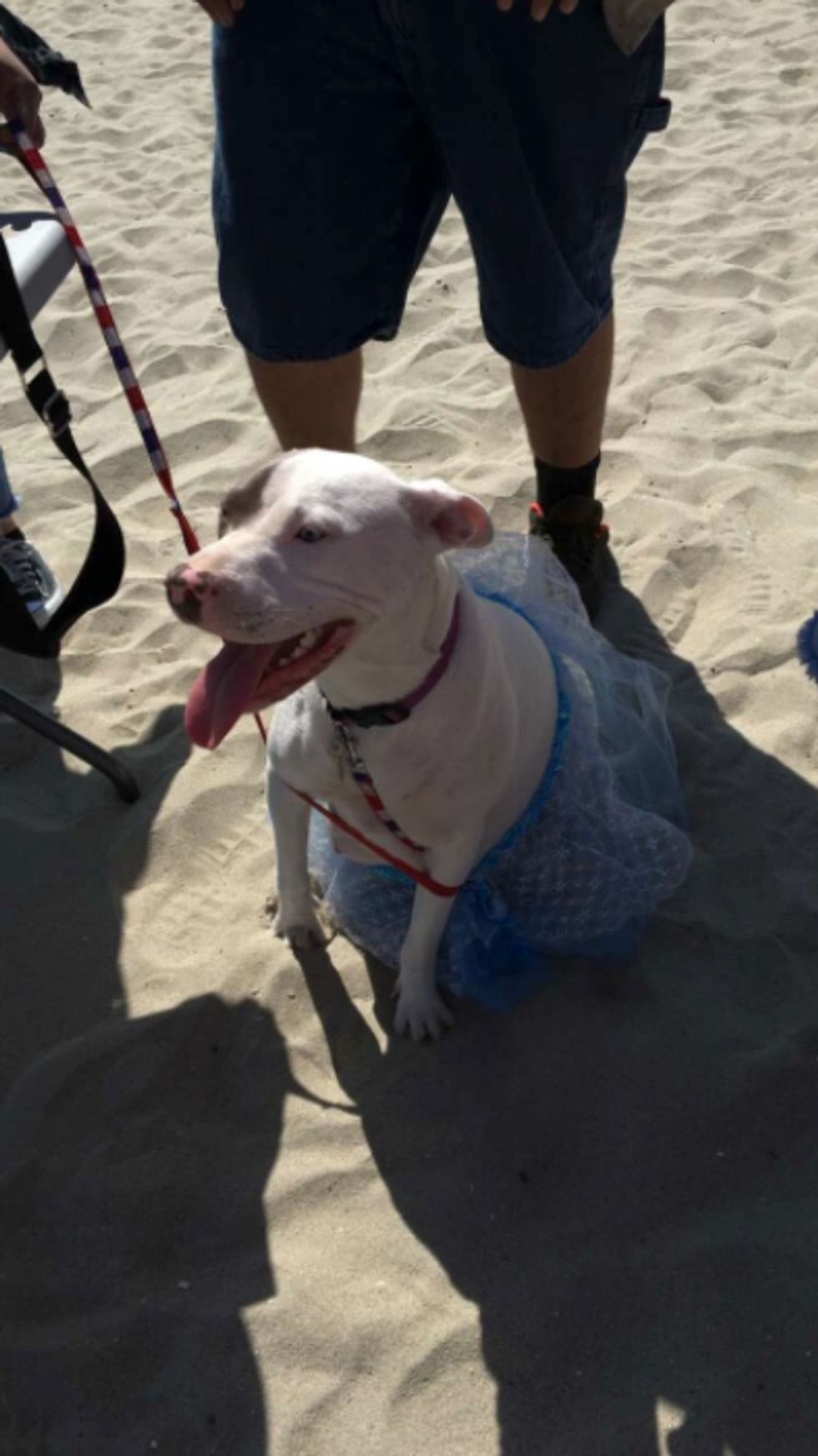 via: Twitter
Winter is a lucky soon-to-be-mama dog. This weekend, friends and family honored her with the most magical party.
Winter had a puppy shower.
Complete with presents and a beachside locale, this party looked seriously awesome. And look at that adorable dress!
Winter's mom posted all about the party on Twitter and people got jazzed.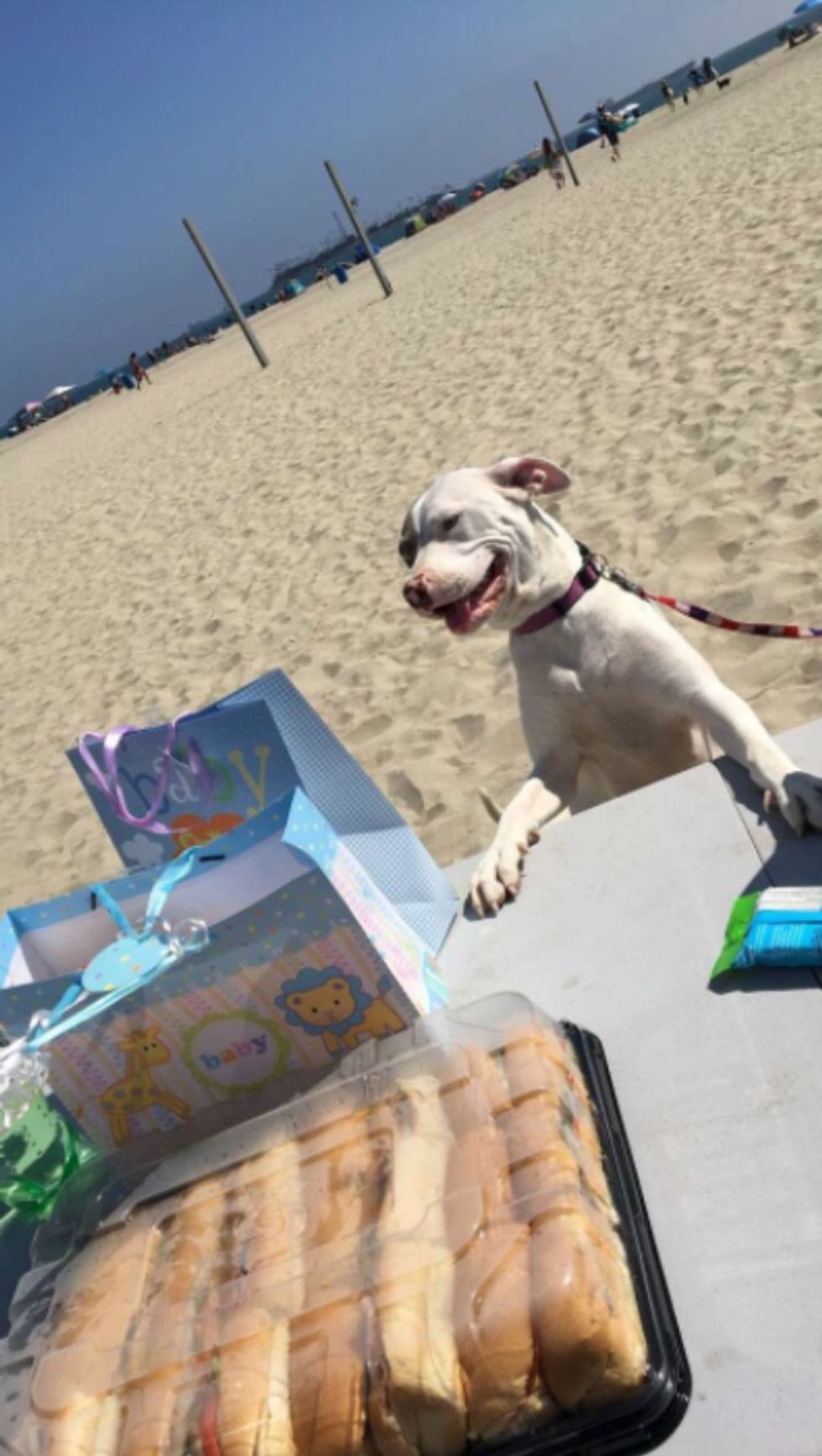 via: Twitter
A baby shower, but for a DOG?! I mean, honestly, what's not to love?
As news of Winter's party started gaining momentum, folks tweeted back sad they hadn't been invited.
Luckily, they were not alone! Countless fans also weren't invited and hopped into the FOMO convo.
And so the FOMO spread...
Neither did we, friend. Neither did we.
Soon, they started consoling one another.
Apparently, baby showers for dogs are becoming quite the new trend. Pup-parents-to-be even regularly receive gifts on these sorts of occasions.
Would you throw your dog a puppy shower if she were expecting?
We hope the answer is yes! We want more doggie baby shower photos, friends.
In any case, it looks like Winter had a fantastic time.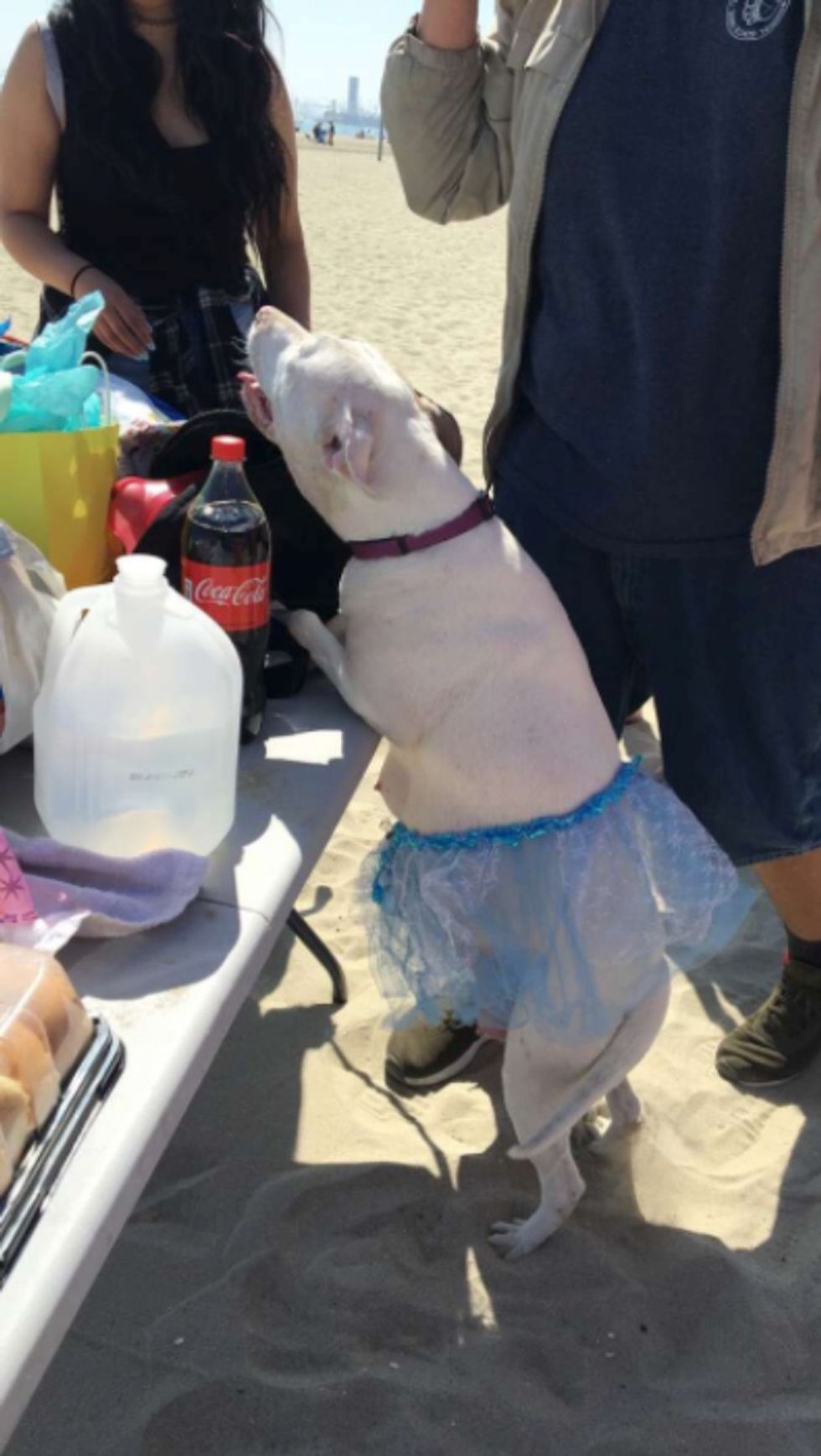 via: Twitter
We hope the party was everything she dreamed it would be and then some. Her mom also mentioned that she's planning to throw another party once Winter finally delivers.
So it's official...Winter is the luckiest dog ever.
We can't wait to see those party pics. If this one was a beachside affair who KNOWS where the next shindig will be.
Wherever it ends up being, it's sure to be fabulous.
Just when you thought dogs couldn't get any cuter, they go and have puppy showers. *swoon*