Conchata Ferrell, who is best known for starring in Two and a Half Men, has tragically passed away.
Here's what we know so far...
The actress, who is originally from West Virginia, rose to fame through her role in Two and a Half Men.
The classic sitcom first aired in 2003 and it ran for twelve seasons until 2015 - all of which Ferrell starred in.
She played the role of Berta the housekeeper...
And she was there throughout it all.
She was even there during the drama with Charlie Sheen...
And she ultimately was present to welcome his replacement, Ashton Kutcher, after Sheen was fired from the show in season 8.
Two and a Half Men remains to be one of the most popular sitcoms of all time...
And Ferrell provided so many laughs throughout the years.
The actress received 2 Primetime Emmy Award nominations for her role as Berta...
L.A. Law.
Ferrell has always stood firmly as a supporting actress...
And before her venture in Two and a Half Men, she performed in movies such as Edward Scissorhands, Erin Brockovich, Crime and Punishment in Suburbia, Mr. Deeds, and K-PAX.
And in 2012...
She had her first film voice role as Bob's Mom in Frankenweenie which was directed by Tim Burton.
Ferrell has been married to Arnie Anderson since 1986...
The news came in that Ferrell was rushed to hospital back in May.
She was
reportedly
battling an infection for several months since January - which wasn't COVID related - and things took a turn for the worst more recently.
Ferrell went into cardiac arrest shortly after beating the infection...
And to make things even worse...
Ferrell wasn't able to receive any visitors due to the COVID crisis.
This must have been an unbelievably hard time for the family...
It was a waiting game...
Messages of support flooded in for the actress.

With many passing on well wishes.
Amongst prayers...

Fans have been expressing just how much they love her character on the show.
She's obviously touched the lives of many.

And fans are sending their thoughts to her family.
For many, she is actually the reason they watch the show.

And people were hoping for the best.
But now, terrible news has reached us.
Very sad news here. Berta from "Two and a half men" has died. Actress Conchata Ferrell was 77 years old and what a… https://t.co/tb56EKNakO

— Sam Rubin (@Sam Rubin)1602619371.0
Conchata has passed away.
Adios, Conchata Ferrell... one of the great character actresses of our time. She was in everything. You always saw… https://t.co/5l2rwindRk

— Rus McLaughlin (@Rus McLaughlin)1602623658.0
Oh my I loved Conchata Ferrell all the way back to Hot l Baltimore. Goodbye to her. https://t.co/2EVUHXBrai

— Benjamin Dreyer (@Benjamin Dreyer)1602621323.0
Just heard that Conchata Ferrell passed away. I was always so happy to see her pop up in something. There is no Mys… https://t.co/7rYuGnxuCJ

— Toby Herman (@Toby Herman)1602622991.0
On the 13th of October, the tragic news arrived that Conchata passed away at the age of seventy-seven.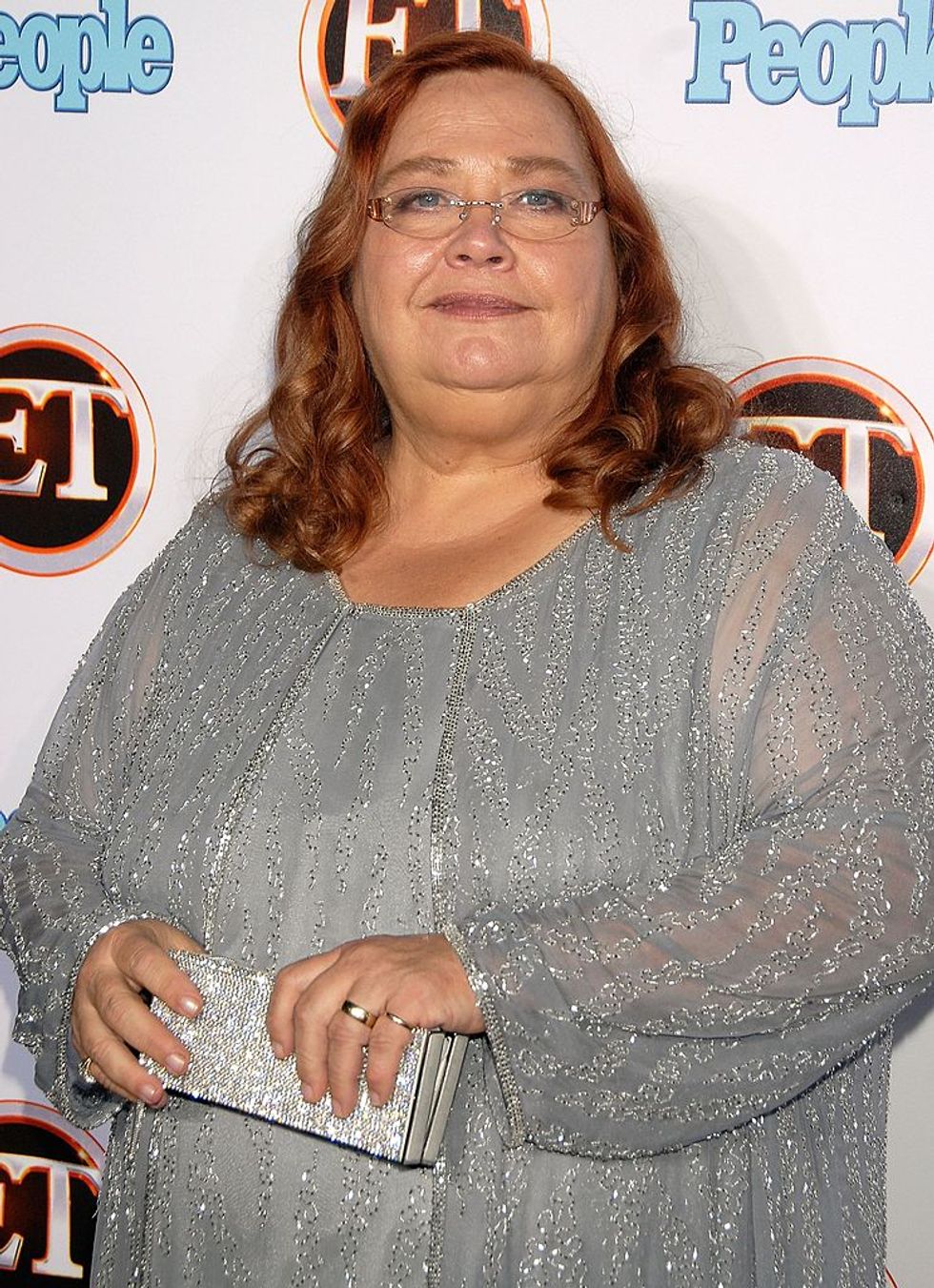 via: Getty
It has been reported her death has come after complications following a cardiac arrest. Rest in Peace, Conchata. Our deepest condolences go out to her family during this terrible time.
Stay posted for upcoming details.