A 2-year-old boy was abandoned at a thrift store this week, left with nothing but a note and a bag of clothes.
The heartbreaking social media post has left many utterly shocked...
It's a heartwrenching reality that so many children don't have a permanent home...
via: Getty
Which is
especially
a problem here in the United States.
Did you know that right now, there are roughly 443,000 children living in foster care?
via: Getty
And to make things even more tragic, these children are in foster care due to
no fault of their own.
Many children are placed in foster care as babies...
via: Getty
But often, children are removed from abusive or neglectful family homes for their own safety and wellbeing - which is sadly becoming a common occurrence.
This is extremely traumatic for a young child...
via: Getty
But something that can be
even more
traumatic?
Being abandoned.
via: Getty
Because believe it or not,
so many
children get completely abandoned and left alone by their parents or guardians.
This brings us to today's tragic story...
via: Getty
And it has left many parents absolutely sickened and shocked.
via: Facebook
A 2-year-old boy was dropped off and abandoned at a thrift store in Southaven, Mississipi earlier this week.
Southaven Police Department took to social media, writing: "On December 14, 2020, at approximately 9:40 AM, a child was abandoned at the Goodwill drop off location at 57 Stateline Road East in Southaven."
A man was seen dropping off the boy with a note and a bag of clothes.
"The suspect, a light-skinned Black male wearing black jogging pants and a black cowboy hat, dropped the child off with a plastic bag containing a change of clothes and a note. The suspect then left the scene on foot," the police department wrote. "Responding officers but were unable to locate the suspect. The male child is approximately 2 years old and is unable to give his name or the names of his parents or relatives."
The fact that the little boy doesn't even know his own name suggests an awful lot.
The police department then added, "Nearby surveillance video captured images of both a male and female associated with this incident and the vehicle they were driving when the child was abandoned. If you recognize either person or the vehicle they are driving, please contact SPD."
Shortly after placing the CCTV pictures on social media, the department received numerous tips about who was involved.
via: Getty
They have been working with the FBI offices in both Mississippi and Tennessee along with the Shelby County Sheriff's Department, and it has been announced that a suspect related to this case was taken into custody in Memphis at approximately 15:30 hours yesterday.
And as for the most recent update on the little boy?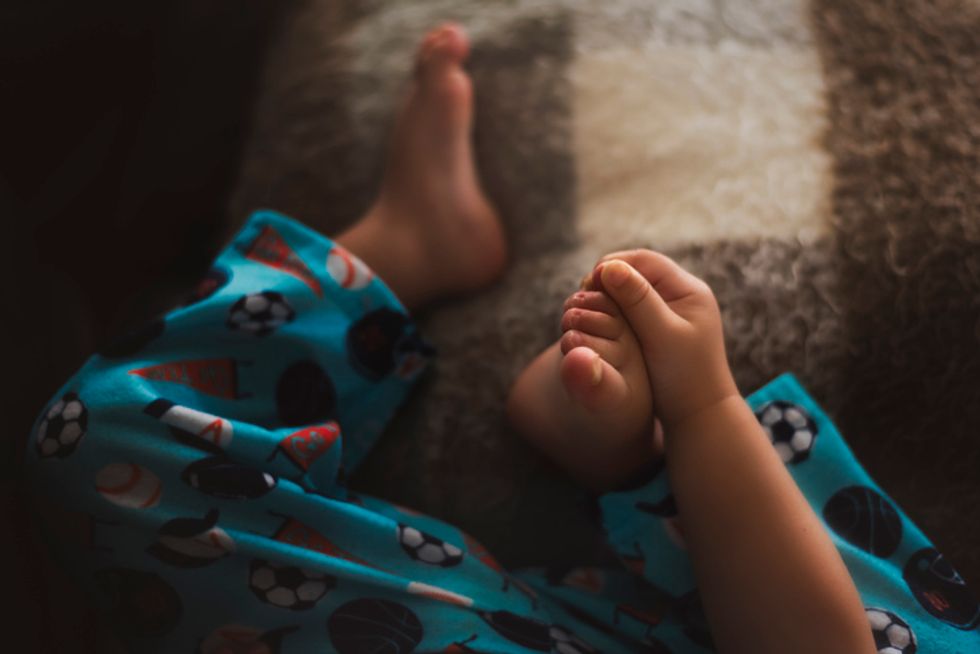 via: Getty
Southaven police department thanked all the citizens who showed concern for the child, and said that "he is well, and being taken care of."
But they then announced something that was slightly alarming.
"He will be reunited with family when CPS determines this is proper," the department explained.
Nevertheless, we're just happy that the little boy is healthy and is doing well...
And we hope his future is better than what his short life has already been so far. For more like this, read on to learn about the 9-year-old boy who made a touching video after being in foster care for 6 years...