There's a reason why dogs are truly a man's best friend, and that is their undying loyalty to their 2-legged companions.
Dogs are known for their unconditional love towards us humans, and it's pretty safe to say that we often give that love right back.
Make sure to keep scrolling to learn about the 2-year-old who considers his dog his brother...
They aren't called "man's best friend" for nothing...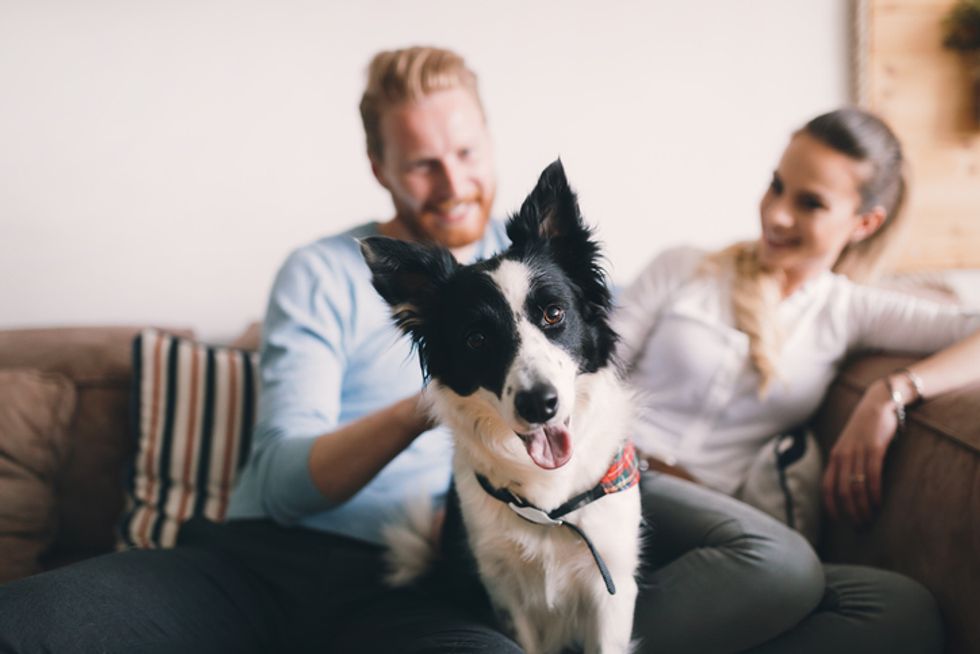 Dogs are some of the most
loyal
and trustworthy animals that we humans can come by. With pups being one of the most popular pets across the world, it's clear that we all tend to share a mutual love of the fluffy little guys.
We will do anything to protect our faithful companions...
There's nothing quite as horrifying as the thought of something happening to our beloved dogs, and we often find ourselves going to extreme lengths to protect our furry little friends.
Remember the guy who punched a kangaroo for his dog?
Yep, that's right, one man actually punched a huge kangaroo that had gotten his beloved dog into a ferocious headlock. Luckily, nobody was hurt and the kangaroo hopped away with a slightly bruised ego.
Now that was an extreme case...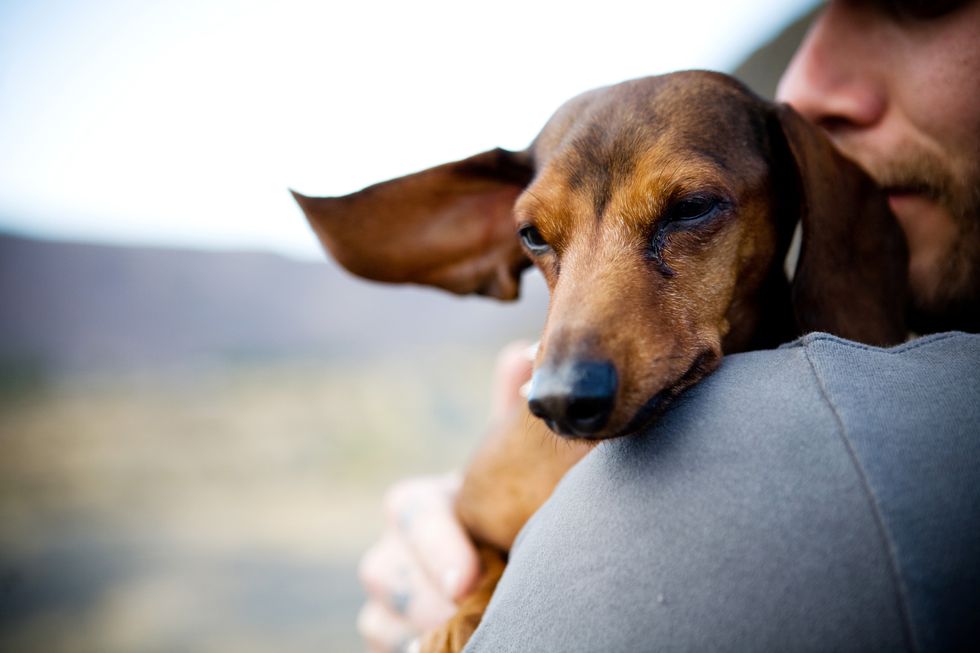 via: Getty Images
But we will often do whatever it takes to protect our pooches, including running out into traffic when our dogs have escaped or even breaking up a fight between your dog and the neighbors' - often resulting in some
pretty nasty
cuts and bruises.
But what about when our dogs look out for us?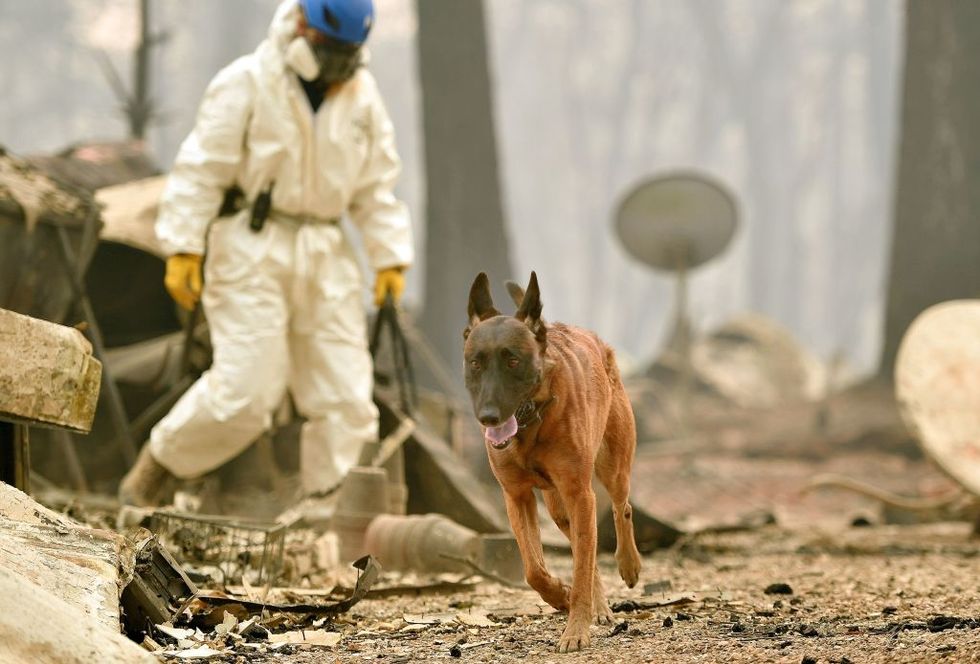 Dogs are used all around the world in emergency services to help people in need, such as fire-rescue dogs who are there to help to sniff out people stranded in burning buildings or in the aftermath of rubble and ruins.
But pet dogs have been known to step in with a helping hand, too...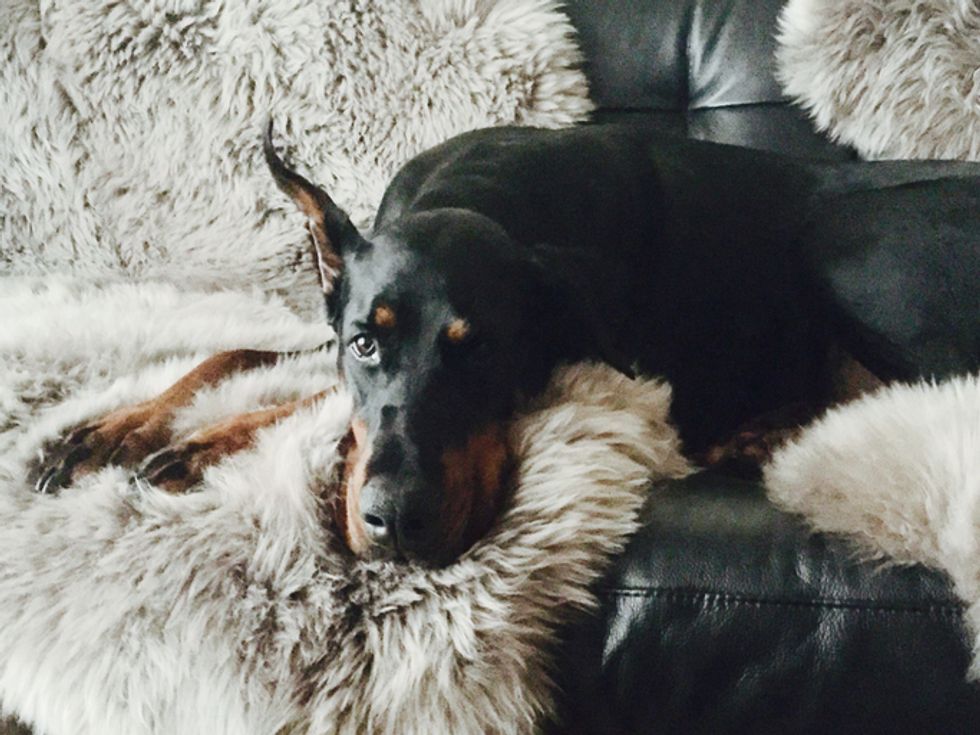 Especially when it comes to children, dogs are known to be
protective
and will put their lives on the line in order to protect "their human."
Of course...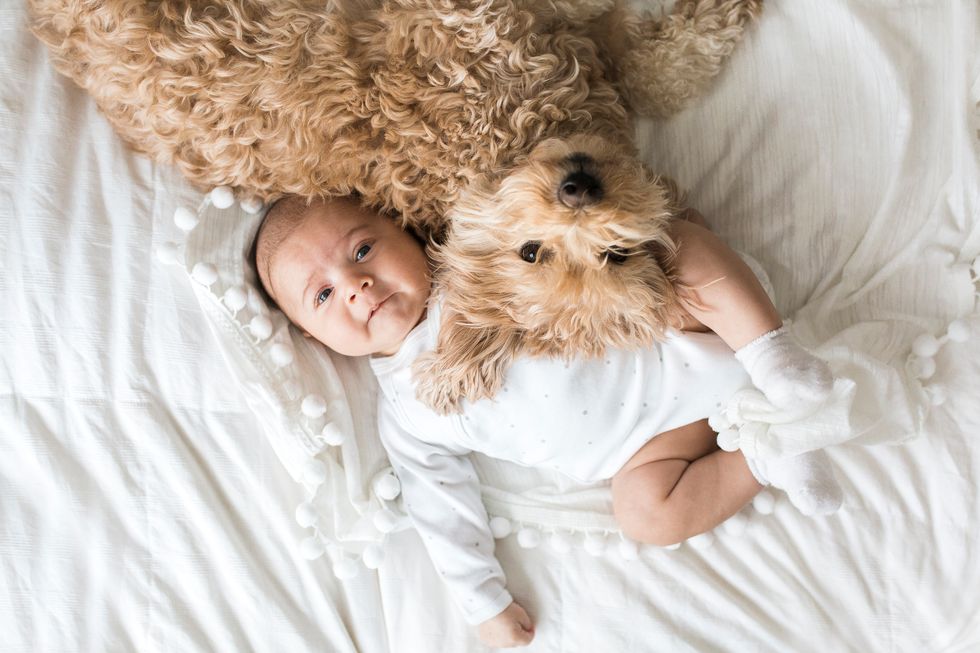 via: Getty Images
Children who grow up around dogs will not only grow to become big animal lovers, but they will establish a
life-long bond
with their furry companions.
The Webster family can fully relate to this...
The family is from Leicester in the U.K...
It goes without saying that these dogs are utterly beautiful...
a huge part of the Webster family's life.
Fenn is the youngest of the pack...
just 9 days after baby Jenson arrived back in 2017.
The family decided to adopt Fenn as a companion for their son to grow up with...
Jenson and Fenn are now inseparable.
Laura even taught Fenn how to crawl along the floor in order to encourage baby Jenson...
said
, "They are, simply put, siblings - it's impossible not to love them and their amazing bond."
They are brothers in the making...
"They've literally grown up together - Jenson is recognized as the leader, but he's decided to copy Fenn when he's been learning things," she explained.
"From eating food from the plate, just like Fenn would, he also joins him in learning tricks like sit, heel round."
It is the most adorable relationship...
Fenn and Nova are Jenson's only siblings...
This goes to show the amazing bonds that dogs can hold with humans...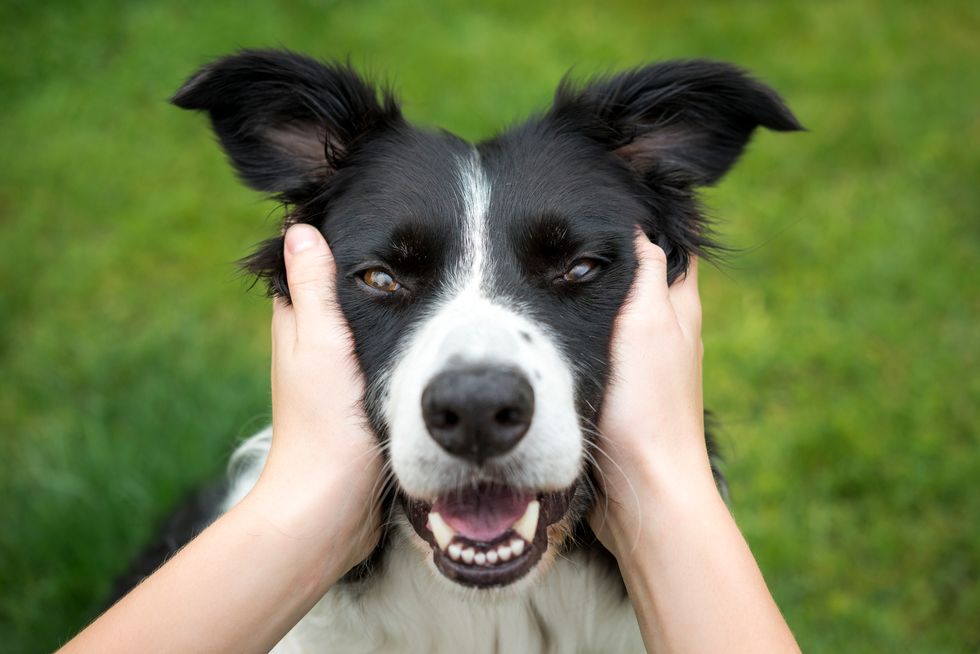 Make sure to keep scrolling to learn about the heroic FedEx driver who reunited a family with their lost dog...