The glitzy world of celebrities has never been short of relationship rumors. It seems as if we can't get enough of seeing our favorite idols getting together with other popular celebrities. However, it seems as if drama and controversy are two prominent aspects of having a relationship in the public eye.
And this recent pairing is the center of all the rumors at the moment. Tyler Cameron was recently spotted out with Gigi Hadid only days after his date with Hannah Brown. Yes, I know! Weird, right? And don't worry if you don't see what the big deal is, it's only a date right?
Wrong!
Stick around, because I'm about to break down the entire story for you. Be prepared, because this one ain't going to be pretty...
If you're planning on watching The Bachelorette, just know that there are major spoilers ahead!
So refrain from reading this until you've finished the latest season!
For all of you that aren't aware, this is Hannah Brown.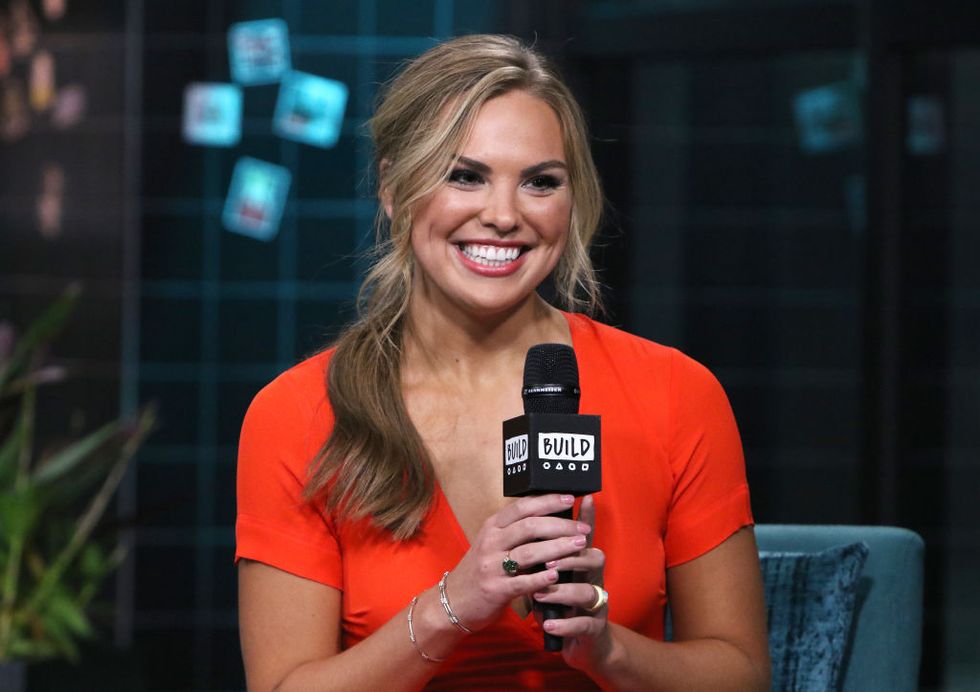 She was the "bachelorette" in the latest season of
The Bachelorette
The franchise has been running for over a decade.
The popular reality TV show has seen some pretty intense moments. The Bachelor and The Bachelorette are supposed to be a place for people to find love, but things don't always go to plan...
Any show about love is bound to be filled with drama.
From Aaron Buerge dumping Helene Eksterowicz in a Starbucks to Mary Delgado reportedly punching Byron Velvick over a reunion spat, the show has bred some intense entertainment moments.
But the latest season featuring Hannah Brown will go down in history as the most dramatic ending ever.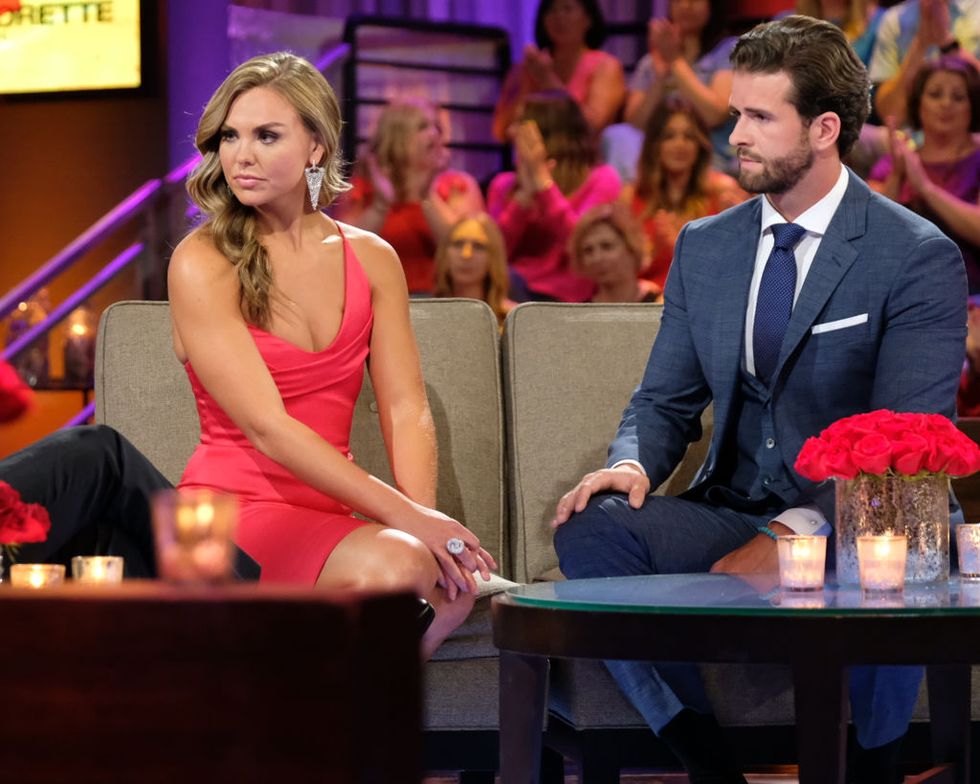 via: Getty Images
According to
reports
, it had gone "completely off the rails." After getting engaged on the show to the winner, Jed Wyatt, rumors of the deaded break up started circling almost immediately.
Apparently, the engagement was called off because of lies.
Hannah was left upset when Wyatt lied to her about the girls that he was with before the show. Yikes. That question seems to always be a deal-breaker. Then the couple announced that they were "no longer engaged, but still together" and, soon after, that status evolved to "broken up."
What made it more awkward was that the couple had to document their "final conversation."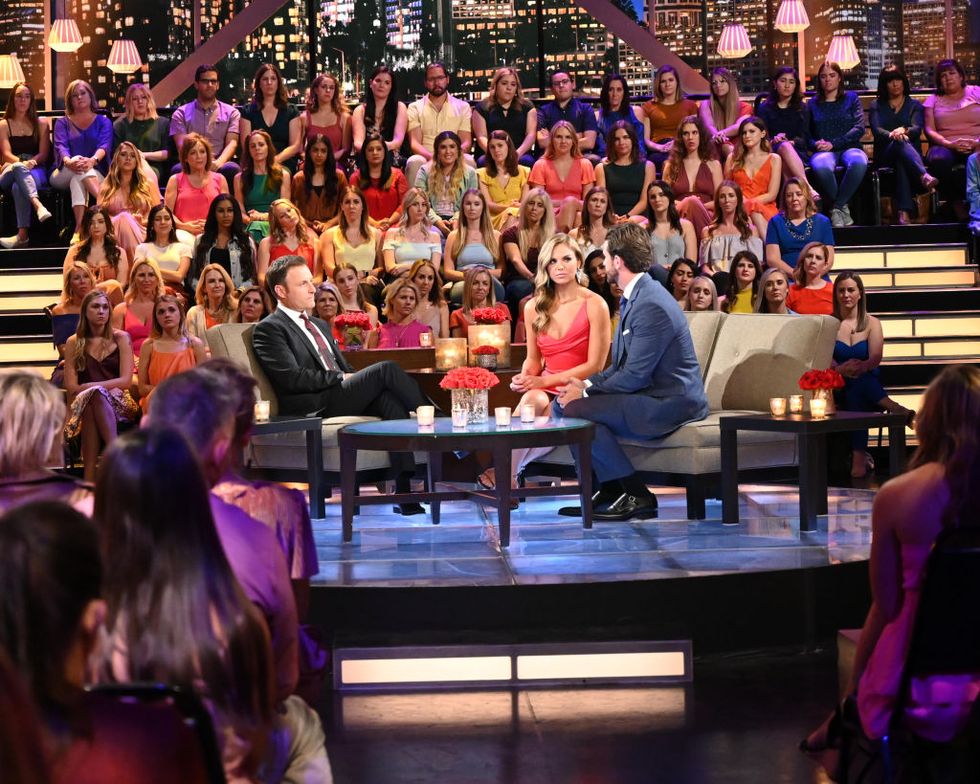 via: Getty Images
The show's producers must have gotten hints about the possible break-up because they made the couple have the awkward call-it-quits with bright lights and a big ass camera pointing at them. The second part of "After the Final Rose" and "Men Tell All" is said to be completely "bonkers."
It makes sense so far, right?
This is where it gets a little complicated.
Where does Tyler Cameron fit into this story?
Tyler made it down to Hannah's final four for the home visits and, apparently, her family warmed to him immediately.
Hannah's parents even questioned the whole "consent" thing.
But, being the true gentleman that he is, Tyler managed to breeze through the whole situation like a pro and that only made us love him more.
And after Hannah told Tyler that she was falling in love with him, we were sold.
Clearly, her parents were also sold on Tyler as they expressed how much they liked him. Tyler even mentioned wanting to get married and "have babies" with her.
So it was no surprise that he was the crowd favorite.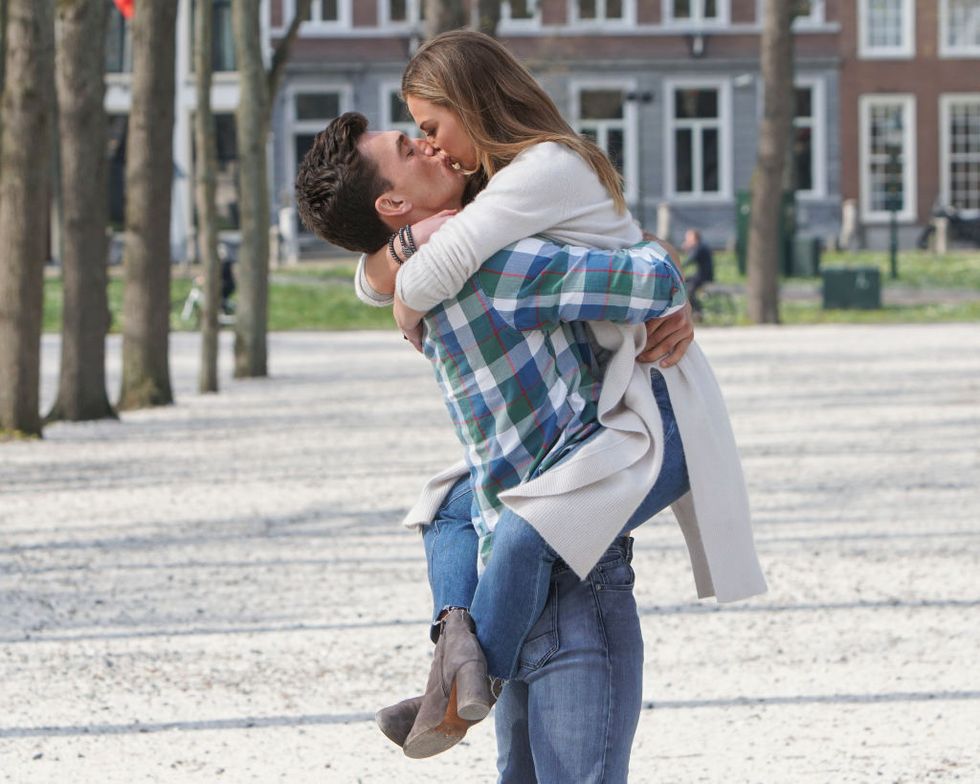 via: Getty Images
His dates with Hannah showed that they both had immense chemistry together, so fans were extremely excited to see their love blossom. He quickly became the number one contender to win the show.
But everyone's hearts broke when he didn't.
In the end, Hannah went for the musician, Jed Wyatt, and broke the hearts of Bachelorette fans everywhere.
However, when news of their break-up started circulating, fans only had one question:
Is there still hope left for Hannah and Tyler now that Jed's been kicked out of the picture?
Apart from their cute dates on the show, Tyler has shown his love for Hannah by publicly defending her.
The things some people do to stay relevant... let our Queen live and let's embrace her on this journey. Very few ha… https://t.co/lli7xYozKI

— Tyler Cameron (@Tyler Cameron)1561551488.0
Hannah Brown had to endure quite a bit of criticism, even from other contestants, but Tyler chimed in to defend his "Queen." Can this get any cuter?
Apparently, it can!
Recently, the two were rumored to be having a "cozy night in" after pictures of Tyler leaving Hannah's apartment the morning after her date emerged online.
Fans were extremely excited to see that the two had rekindled their love.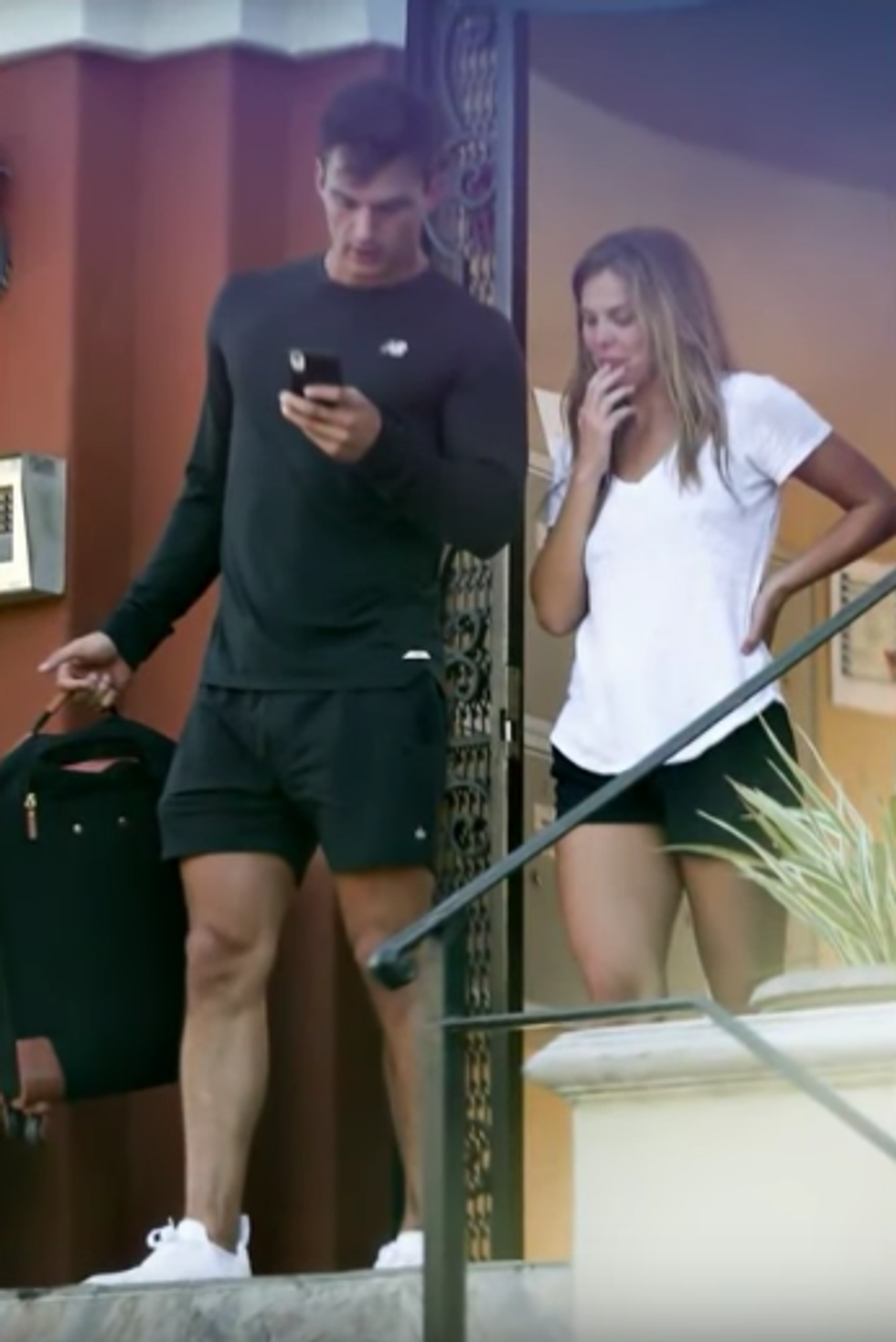 via: YouTube
According to
TMZ
, they both left Hannah's home at around ten in the morning, sporting comfy loungewear.
Obviously, we don't know for sure what happened that night...
But the two looked extremely happy as they walked past the paparazzi, so we can assume that the date went well.
And now, to make things a little more complicated...
Just when we thought Hannah was finally going to get her "happily ever after," Tyler decided to throw another spanner into the works.
The boy works fast...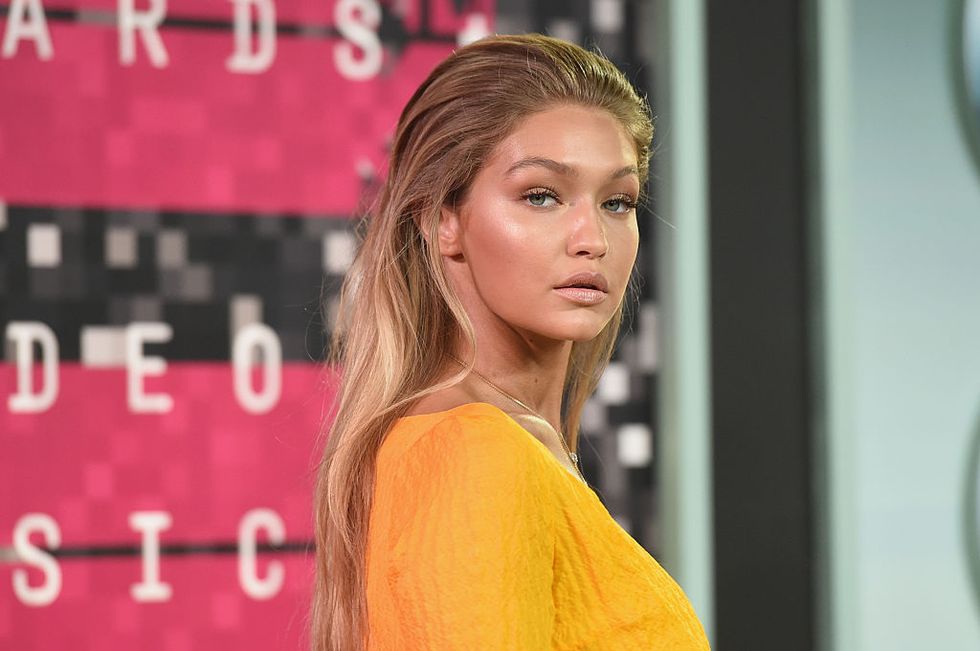 via: Getty Images
Three days after his cozy night in with Hannah, the
Bachelorette
contestant was seen with American supermodel and occasional activist, Gigi Hadid. Yes. Just a mere
three days
later!
The two were snapped together on a night out.
US Weekly
, reported that the two were seen enjoying each other's company at Brooklyn's Soho House.
This was the post that threw everyone into a frenzy.
This was just emailed to me on IG by (IG: artsandfood_nyc). No idea if it's true, if others saw, or if there's pics… https://t.co/wCH5UhpQmy

— RealitySteve (@RealitySteve)1564963609.0
And soon after, the investigation was fully underway.
Someone released this:
Speculated photo of Tyler Cameron with Gigi Hadid vs. IG story of Tyler posted by his friend Matt = SAME OUTFIT. 😳… https://t.co/Oy5pcsNTnB

— Gillian (@Gillian)1564971768.0
They compared the outfit that Tyler was wearing that night and it matched!
And that was enough to set off Tyler and Hannah fans.
Me hearing Tyler C and Gigi Hadid are together in Brooklyn right now (via @RealitySteve) #TheBachelorette https://t.co/pF1G8k6duH

— Brett S. Vergara (@Brett S. Vergara)1564964147.0
They expressed their opinion on the evidence, claiming that it couldn't just be a coincidence.
Clearly, fans aren't impressed.
When Gigi Hadid and Tyler C are on a date at soho house https://t.co/wT3gtVGoih

— chrissy b (@chrissy b)1564968011.0
And, to be honest, neither are we.
Some are even saying that Hannah should have picked a different winner in the first place.
@xtinebianx OH MY, SHE SHOULD OF PICK PETER, LOOK AT THIS SHI*!!!

— Tricia (@Tricia)1565015524.0
#TeamPeter seems to be gaining more support as we speak.
Previously, Gigi Hadid was in a long-term relationship with Zayn Malik.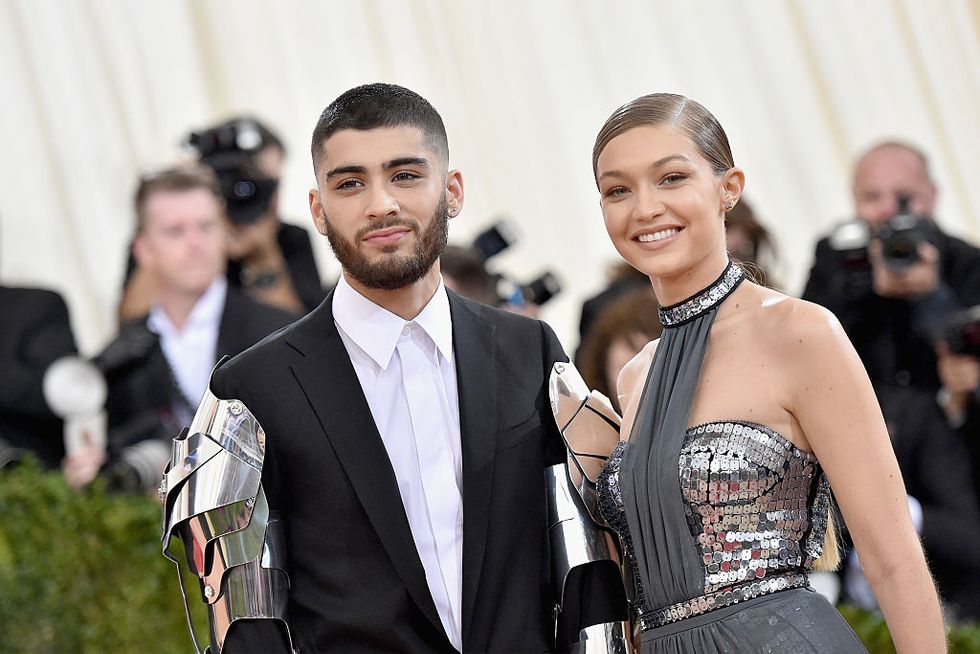 via: Getty Images
The model had been dating the ex-One Direction member for over almost two years until they decided to call it quits. However, according to their posts about the public break-up, the two maintain a very healthy friendship.
And now it seems as if she's moving on with Tyler.
The pair started following each other on Instagram a little while ago, so maybe he slid into her DMs?
We were all rooting for you Tyler and Hannah.
But, to be honest, we can't quite blame him, as he did say that he "wasn't ready" to be in a committed relationship with Hannah. But seeing them together seemed to give fans of the couple a sense of false hope that their ultimate ship was about to set sail.
Looks like we'll just have to wait to see who he picks...
It's almost ironic to see how the tables have turned because now; the ball's in Tyler's court. We'll just have to wait for the drama to unfold... but it ain't going to be pretty, I can assure you that. Missed all the Bachelorette drama? Catch up right here! The show's finale was a real doozy...