Tyler Perry is a man who knows how to help people during difficult times and his latest move might be the most generous yet…
And for this Thanksgiving, he's excelled himself.

Over the years, Perry has crafted an impressive career in the entertainment industry, spanning theatre, acting, writing, and directing.

One of 4 children, Perry had an extremely tough upbringing and endured years of abuse at the hands of his father. According to Biography, he once described his father as a man "whose answer to everything was to beat it out of you."

Outside of the home, the star later admitted he was sexually abused by 4 different adults – attempting suicide at one point to try to escape his difficult situation.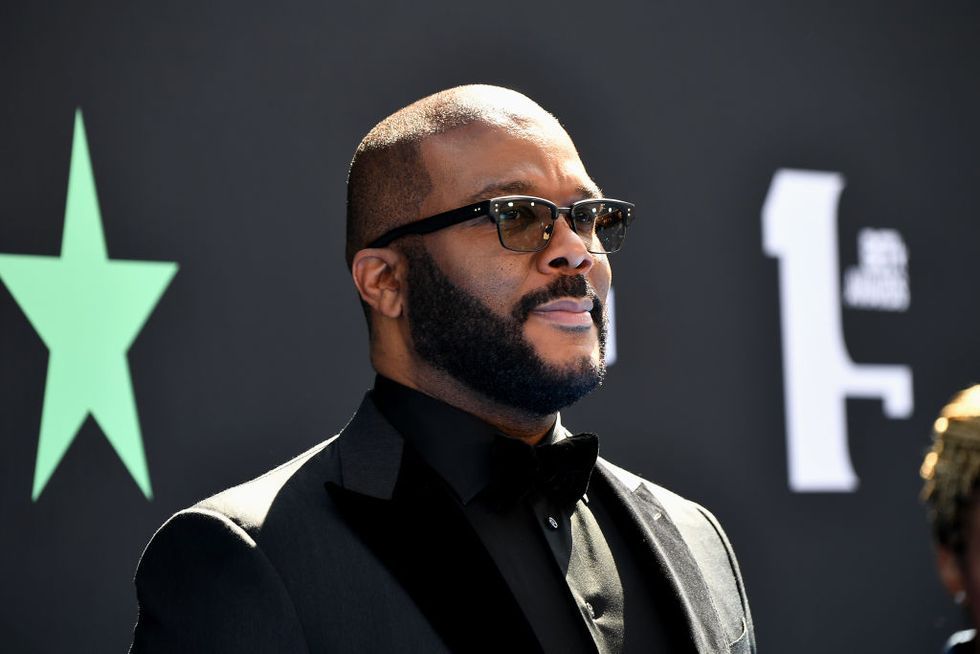 After eventually earning his GED, the star held a string of unfulfilling jobs before discovering his true passion for entertainment.

Oprah Winfrey was the inspiration behind his first musical I Know I've Been Changed.
As per Biography, after watching an episode of Oprah Winfrey's famed talk show, "Perry was inspired by a comment on the program about how writing about difficult experiences could lead to personal breakthroughs." So, he took up the advice and started a series of letters to himself, which later became the basis for the musical. Though it opened to a disappointing turnout, he was not deterred and continued on his pursuit to break into the industry.

His big win came with his 2000 play, I Can Do Bad All by Myself.
The play featured the character of Madea, based on his mother and several other women in his life. Perry also starred in the play in drag. "Madea" went on to feature in several other plays as well as a string of successful films.

The star has developed several television shows, including House of Payne, and acted in countless smash-hit movies including popular mystery drama, Gone Girl and last year's Vice.

The acting and writing powerhouse said he was so "grateful" to be awarded a star and it made his "heart so full" to see the cast from all his shows attending to congratulate him.

Because the star has opened his own major movie studio.

The "Tyler Perry Studio" is huge… and we mean, huge.
The site boasts a staggering 330 acres complete with twelve sound stages which makes it bigger than "Disney, Warner Bros. and Paramount's studios in Burbank, California, combined." The site once served as a Confederate army base, and is now, thanks to Perry, one of the largest movie studios in the entire U.S.

Whether it's his shows, acting jobs, theatre or directing work, Perry knows how to produce a big box office hit… Well, A Fall From Grace might be the only exception, but hey, we still appreciated the effort.

The multi-millionaire has done his best to get involved in causes that have massively affected people, their homes and their welfare.

After Hurricane Dorian devastated the tropical island, he stepped in to provide critical aid to the civilians there. Perry sent a plane with medical and food supplies to help as the area started re-building.

Because he's giving back to his community in Atlanta, GA, for the holiday season.

It took place today between 8am and 12 midday today.

And the line stretched out for miles.

Perry has said in the past he wants to "try and use what I've been given — this platform, the gifts that I've managed to have — to celebrate and encourage and lift other people.."

Scroll on for even more of his amazing charitable work …