Back in 2012, at a Colorado theatre screening of the newly-released The Dark Knight Rises, a mass shooter stormed a cinema full of innocent people watching the new movie and went on to murder twelve people and severely injure a further seventy.
The shocking attack made news all over the world and now, many people are feeling apprehensive about going to see the newest Batman-related movie.
And maybe we should be worried.
Because the U.S military has now issued a sinister warning about potential "copycat" extremists storming theatre screenings of Joker and have given advice as to what to do if you find yourself caught up in a mass shooting... keep scrolling to hear what they've had to say on the issue, which is quite clearly spiraling out of control.
Joker sets to examine the man behind the makeup.
What's interesting about these origin movies that are currently being churned out by both DC and Marvel, is that fans are being offered a closeup insight into the characters behind the costumes.
Understanding the fragility of the human condition.
This movie promises to give audiences an in-depth look at the difficulties that Arthur Fleck experiences before becoming the evil villain we know as "The Joker."
The movie is set to lift the lid on what it is that makes someone turn to the dark side.
We all hear stories in the news that make us think: "How could somebody do that?" It's the ambition of the Joker origin story to examine that. Reviewing the movie,
Variety
wrote that it is " a dazzlingly disturbed psycho morality play, one that speaks to the age of incels and mass shooters and no-hope politics, of the kind of hate that emerges from crushed dreams."
No one is born evil.
It's backward to think that anyone is born inherently evil. People only turn to morally corrupt actions when they lose faith in society and the world around them. This movie is set to be an interesting examination of how a series of events can lead an everyman like Arthur Fleck to become one of the most evil villains of all time.
Violence isn't what's at the core of this movie... it's pain.
Anyone hoping to catch a movie that revolves around the Joker creating destructive weapons, causing mass violence, and running around as though he's having the time of his life whilst doing it, won't enjoy this one. This movie is about exploring the pain behind the Joker's make-up, it's about what leads up to his attack against society, rather than the fight itself
Writer, Scott Silver, was the perfect choice to construct such a narrative.
If you've watched anything written by Scott Silver before, you'll understand why DC came to him to create the script for the complicated character. Silver has a long history in writing characters wrapped in violence and telling the other side of their story.
Previous portrayals of the Joker have focussed on the violence...
Even when demonstrating the mentally unhinged side of the character, past portrayals have always had violence at the core.
You can watch the trailer for the highly anticipated Joker here...
Where it will be released in theatres on October 4th.
However, there is one theatre that won't be showing Joker.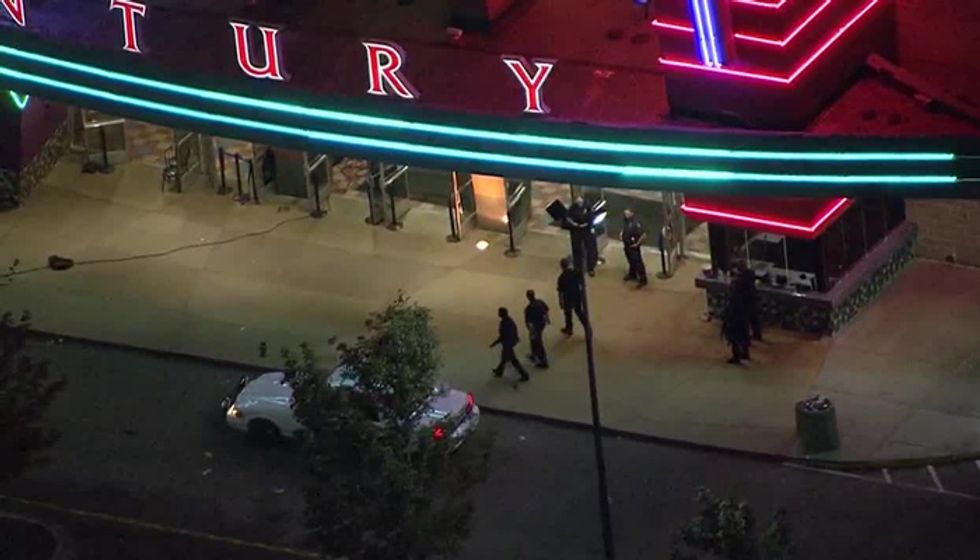 The Colorado movie theater where mass shooter, James Holmes, murdered twelve people and wounded seventy others at a screening of
The Dark Knight Rises
in 2012, has announced that it will
not
be screening the upcoming comic book adaptation.
The massacre shocked the world.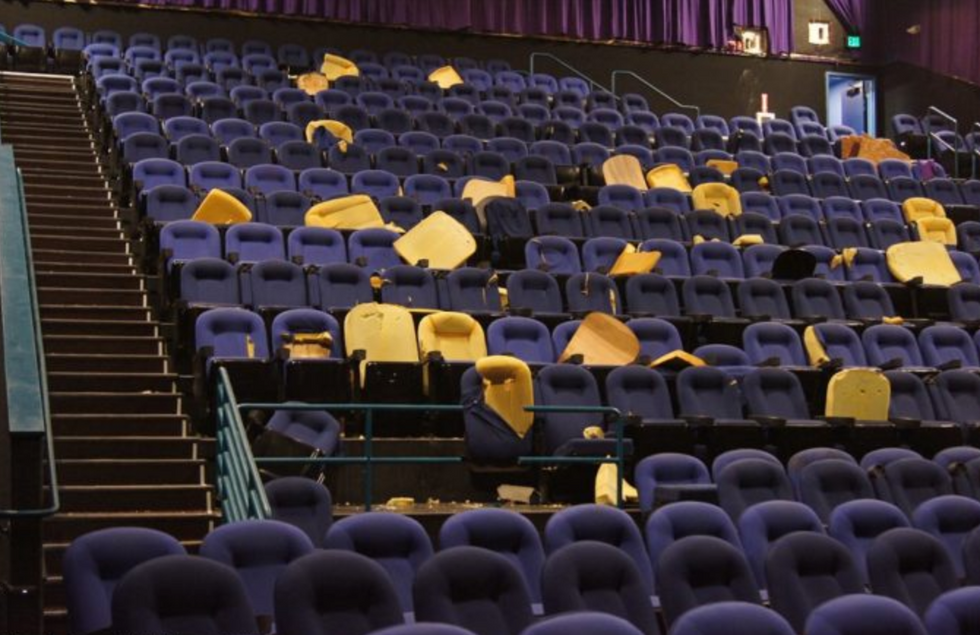 James Holmes entered the theatre, clad in full body armor and armed with multiple guns including an assault rifle, and started shooting at the unsuspecting crowd.
Holmes' sickening act sparked a trend amongst right-wing extremists.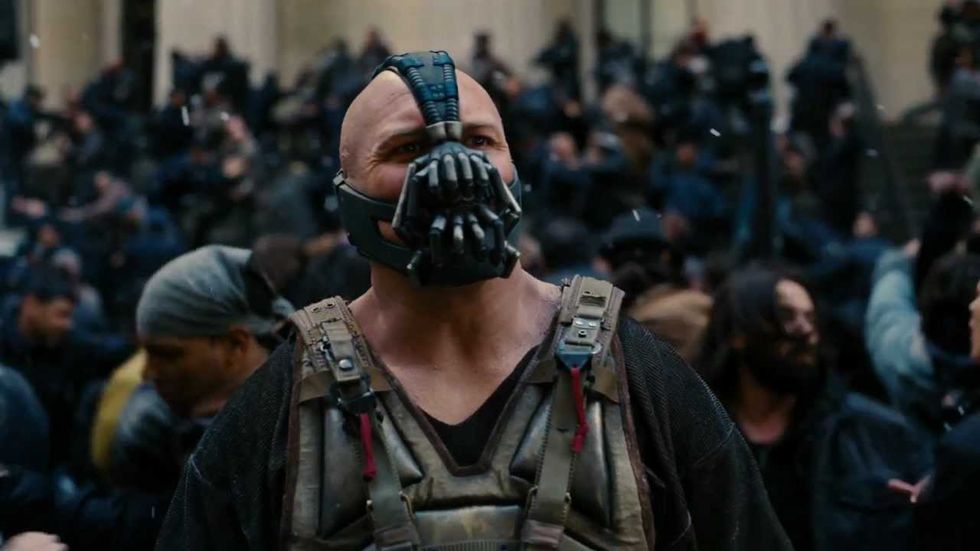 The Dark Knight Rises
later became a popular film within segments of the alt-right because of its villain, Bane. The character has been referenced in racist attacks against Black Lives Matter and anti-Semitic attacks.
So, understandably, people are concerned about seeing Joker in theatres.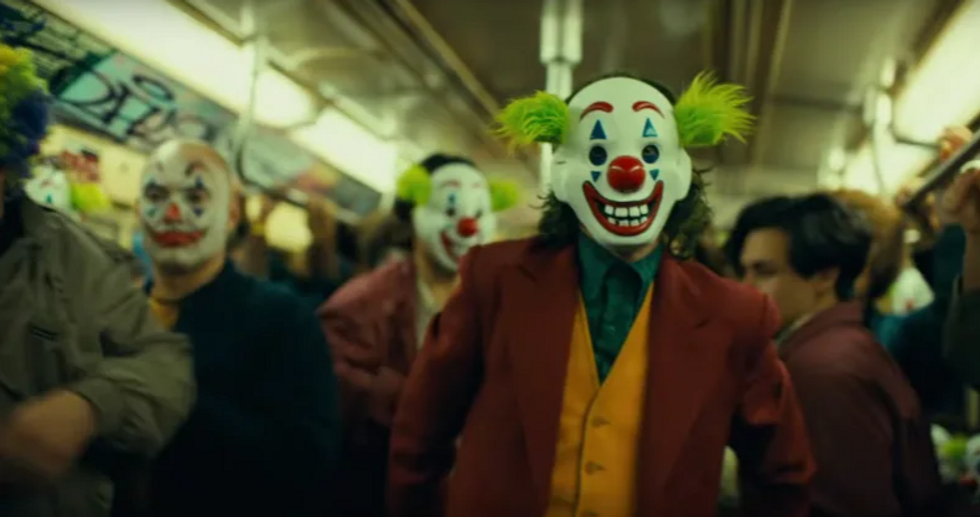 Because this is what our country has come to, folks. We're too damn scared to go and watch a movie at the cinema.
And, instead of actually clamping down on our disgustingly slack gun control...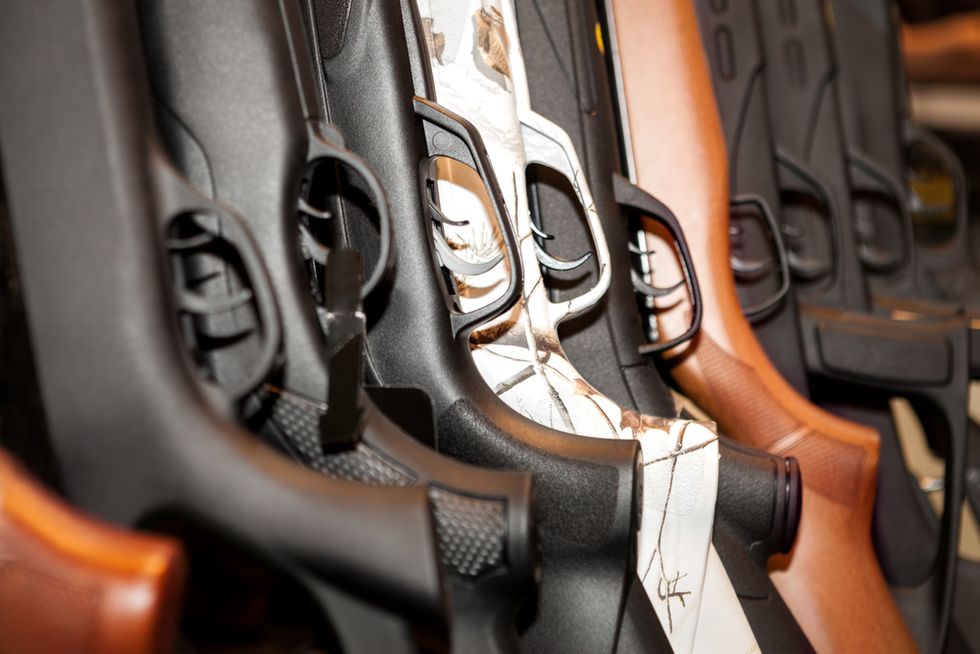 via: Shutterstock
The U.S Military is reportedly preparing for an influx in mass shootings and has dished out some (unhelpful) advice to anyone who may find themselves caught up in a mass shooting while watching the movie.
Soldiers have been told "to be ready" for mass shootings at screenings of Joker.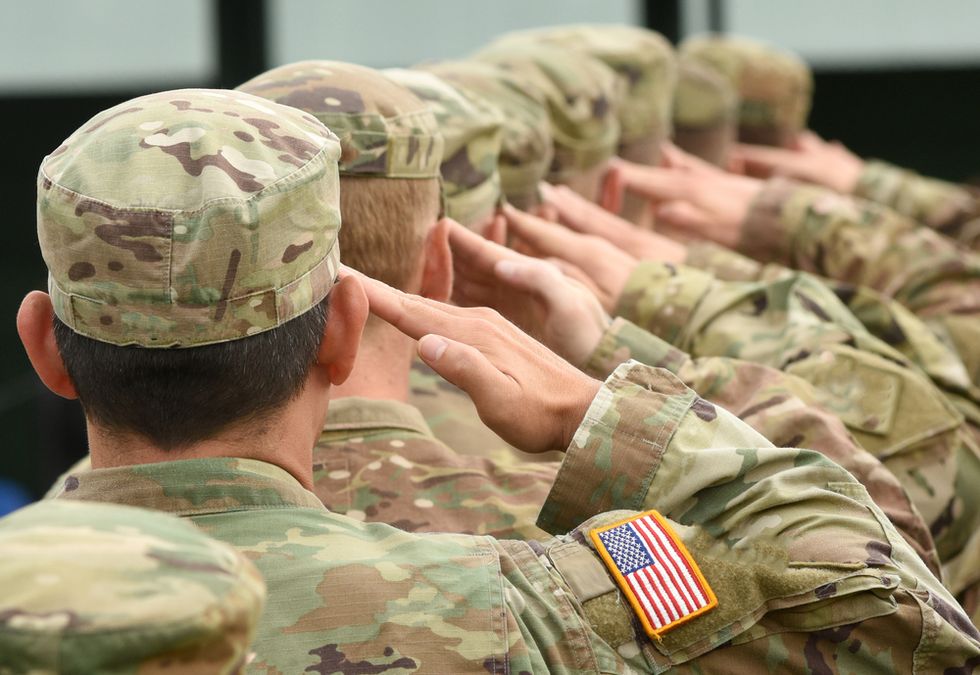 via: Shutterstock
According to
TMZ
, army commanders sent the warning after receiving an intelligence bulletin from the FBI regarding "a credible potential mass shooting to occur at an unknown movie theater" when it opens on October 4th.
A "For Official Use Only" memo has been circulated.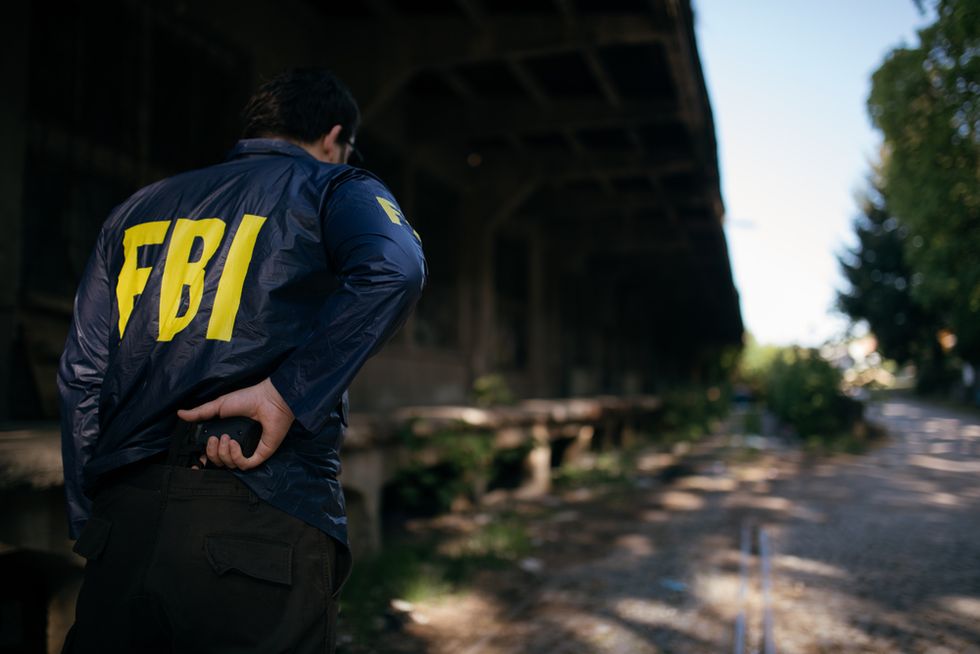 via: Shutterstock
Obtained by
Gizmodo
, the memo warns about "involuntary celibate ('incel') extremists" replicating the 2012 theater shooting in Aurora, Colorado.
These extremists idolize the events of 2012.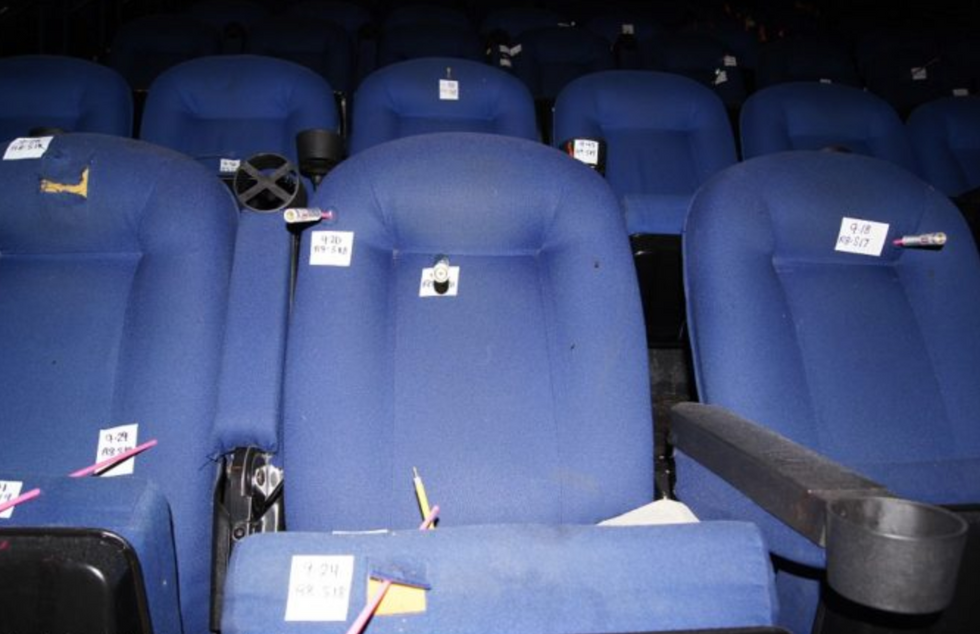 "Incels are individuals who express frustration from perceived disadvantages to starting intimate relationships," the warning reads. "Incel extremists idolize violent individuals like the Aurora movie theater shooter."
The email goes on to advise troops what exactly to do if and when someone opens fire at the cinema.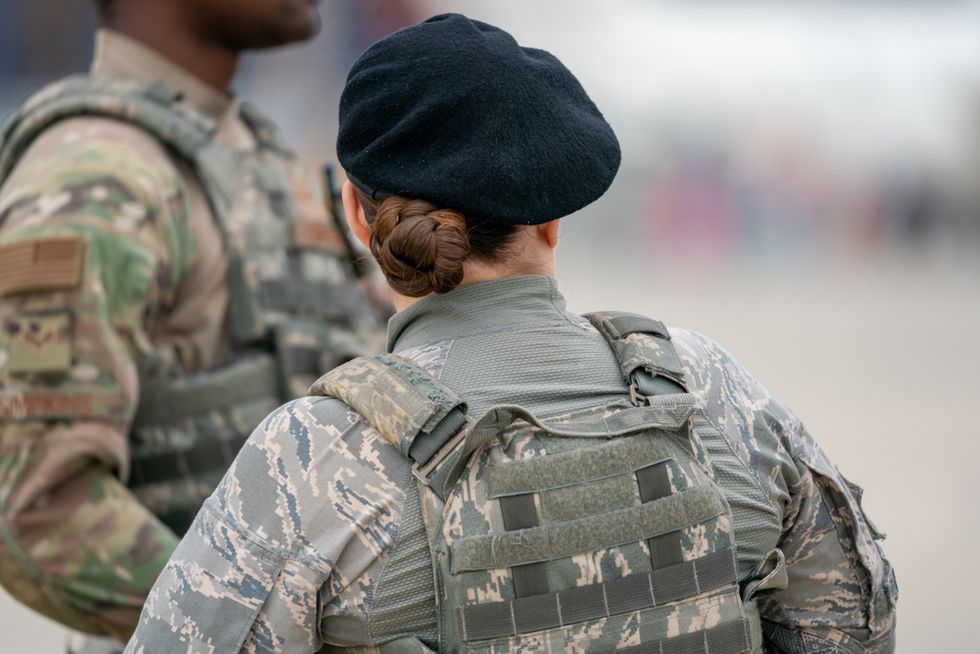 via: Shutterstock
"When entering theaters, identify two escape routes, remain aware of your surroundings, and remember the phrase 'run, hide, fight.' Run if you can. If you're stuck, hide (also referred to as 'sheltering in place'), and stay quiet. If a shooter finds you, fight with whatever you can."
Some dark discoveries sparked the warning...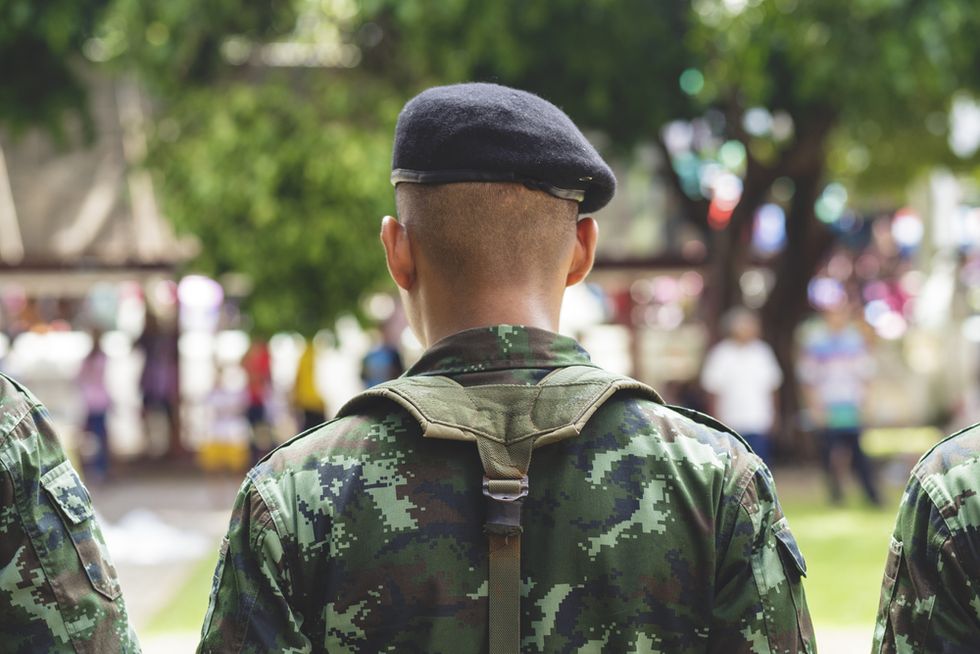 via: Shutterstock
A separate memo issued Monday by senior officials in the U.S. Army's criminal investigation division advised that the warning had been sent because Texas law enforcement and the FBI had "discovered disturbing and very specific chatter in the dark web regarding the targeting of an unknown movie theater during the Joker release."
The military are working hard to ensure everyone's safety.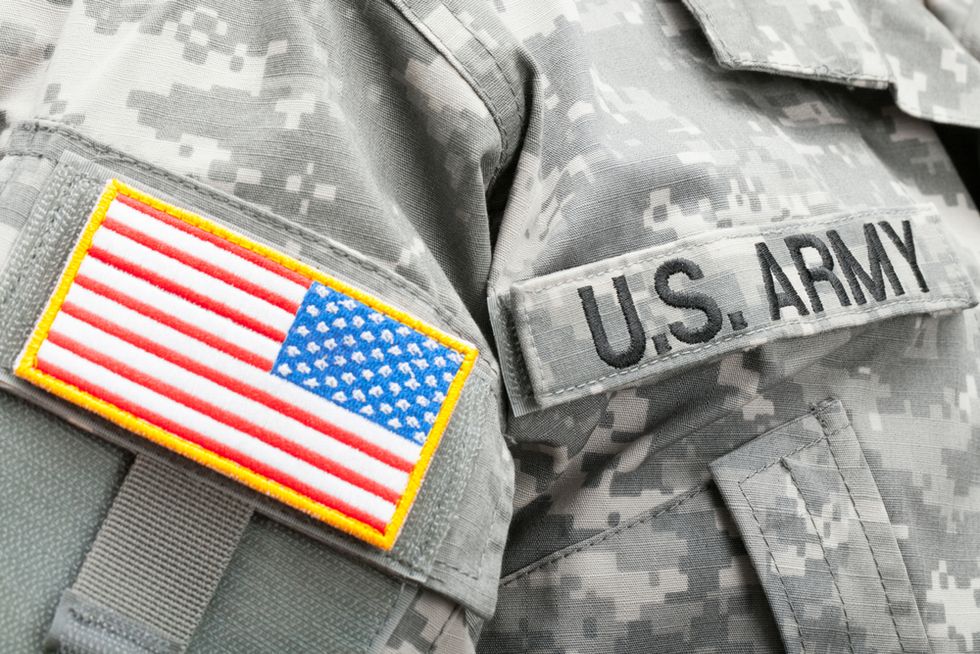 via: Shutterstock
"Commanders need to be aware of this threat for Soldier and family safety and to increase situational awareness should they choose to attend the release of this movie at a local theater," it added.
Things need to change.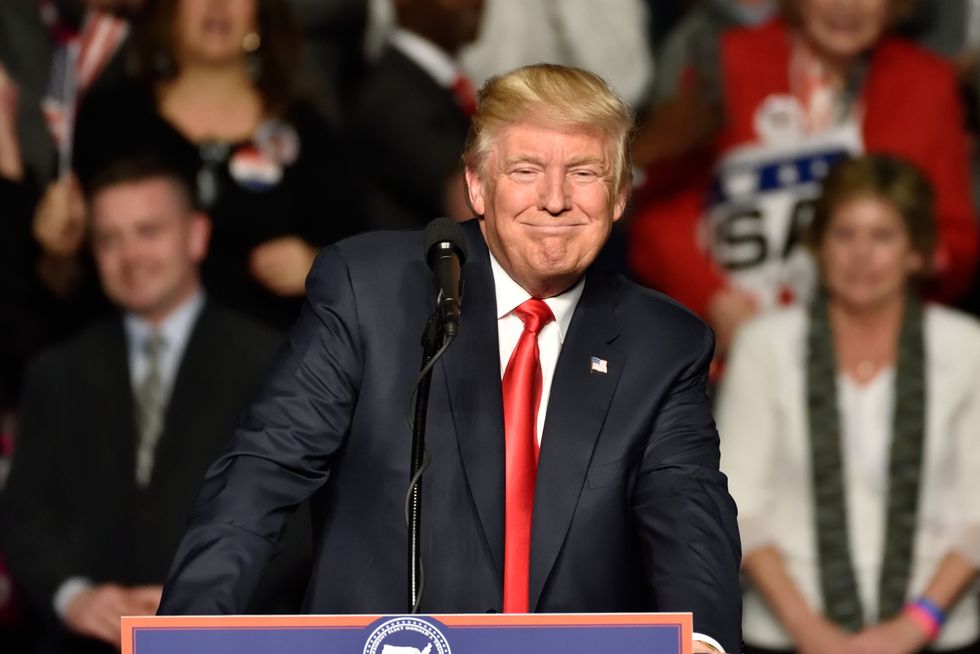 via: Shutterstock
When did America become this kind of country? Gun control is a serious issue and needs to change. Worryingly, however, our president has a pretty relaxed attitude towards the topic. Keep scrolling to hear his explanation of how he thinks gun control would have killed "hundreds" more in the Texas Church shootings...