School can be hard at the best of times. Kids can be cruel, right?
When someone makes fun of you on the playground, it really can feel like the end of the world. When a kid is teased for something, they can feel like their whole world has come crashing down.
This is exactly how one elementary school kid felt when he was teased for his make-shift t-shirt design by a fellow student in his fourth-grade class.
Fortunately, thanks to one supportive teacher and the backing of the entire University of Tennesse (UT), this fourth-grader's story didn't end in tears.
And the hand-drawn t-shirt that he'd been ridiculed for? - it's now become an official T-shirt for the University.
Here's what happened...
Sticks and stones may break bones...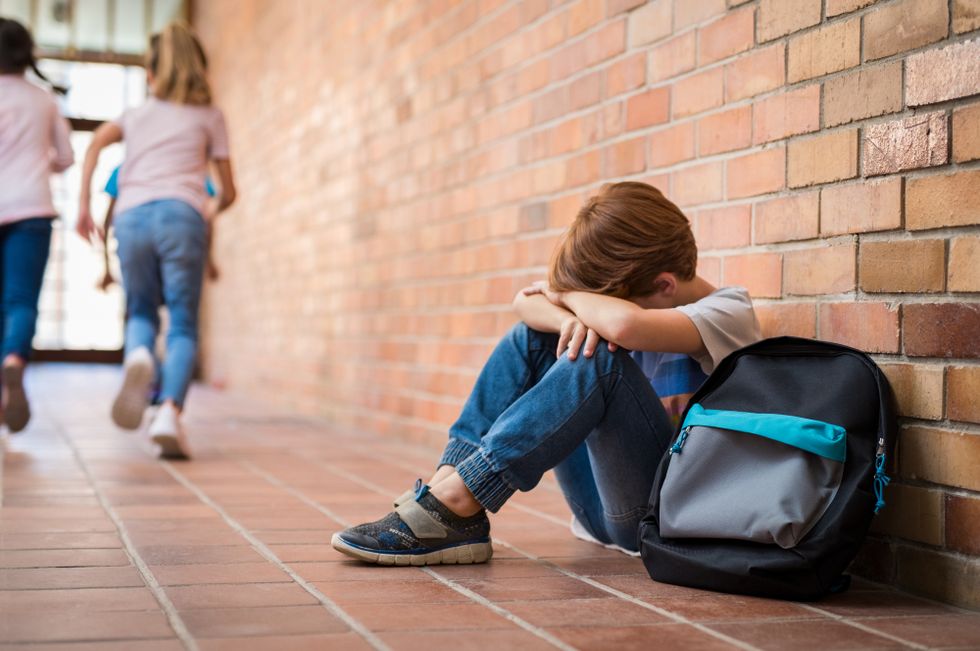 via: Shutterstock.
...but unkind words hurt! The fourth-grade pupil at Altamonte Elementary School in Florida was absolutely devastated when a fellow pupil mocked his hand-drawn t-shirt design.
Getting picked on for not having the right clothes in commonplace in school.
If there's one thing that kids find easy to make fun of, it's clothes. The thing is, though, we all know that kids don't have much choice in what they wear. When you're teased for the clothes that your mom and dad have chosen for you, what options do you have? Other than walking around naked, you just have to get on with it.
It's only as adults, when we can reflect on our childhood experiences that we realize...
... Just how cruel some of the kids in our class really were.
Most of the time, kids don't even realize that their actions have an effect.
Well, in the case of this little terror, I'm sure that he's well aware of what he's doing when he knocks over his grandma's mug of coffee!
It can be hard for a teacher to spot bullying.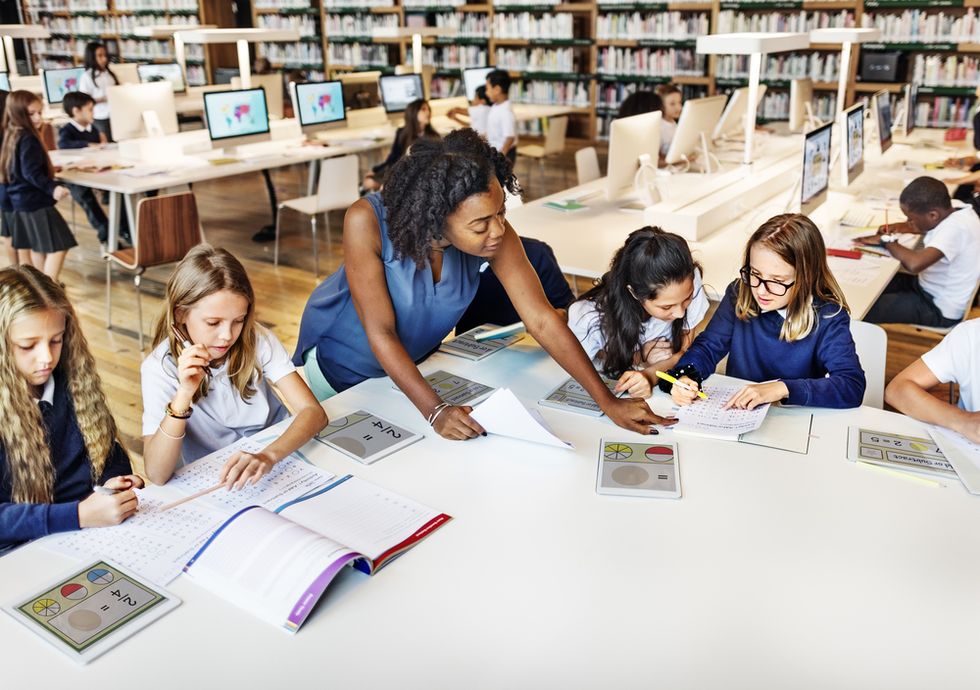 via: Shutterstock
With an elementary class typically consisting of anything between twenty to thirty students, it's almost impossible for a teacher to catch every incident.
When the bullying happens in the classroom, it's easier for the teacher to spot.
When watching out from the front of the class, a teacher can usually spot instances of bullying from within the classroom. A good teacher won't stand for kids picking on one another and will strive to make it clear that they won't tolerate any kind of bullying.
Online bullying is harder for teachers to police.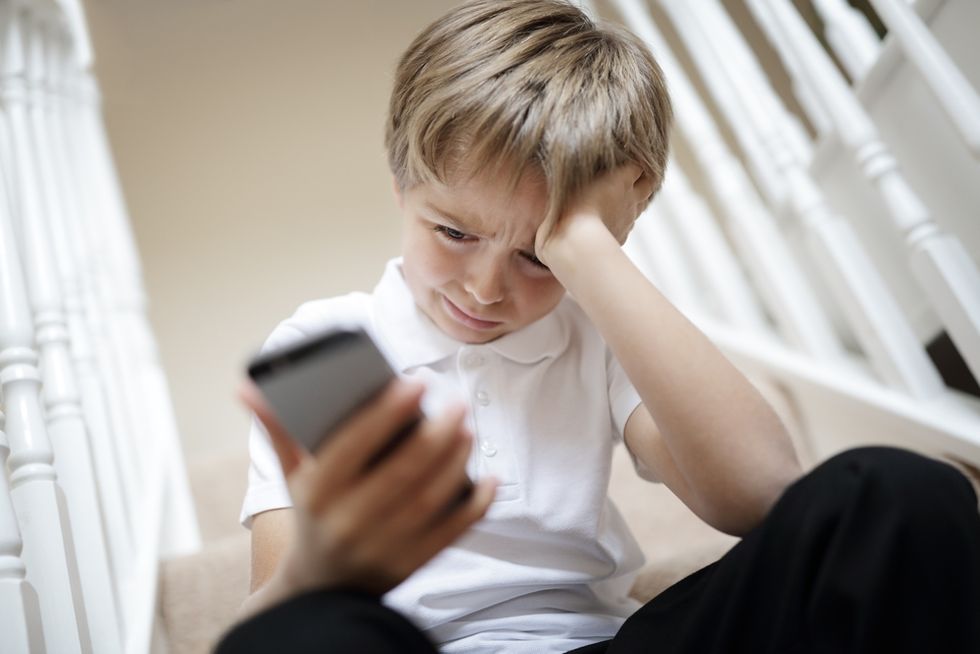 via: Shutterstock
Monitoring what kids say to each other online is a much harder task to deal with. Kids as young as five are now in the possession of cell phones and even the ones without cells, probably have an iPad that they can communicate with their classmates on.
Teaching in the modern age has a whole host of new challenges.
Keeping kids off their cellphones is one thing, getting them to engage is a whole different ball game. The attention span of kids is getting worse and worse. Teachers are constantly coming up with new ways to try to encourage students to become involved with what's happening around them.
We're no longer in the age of The Dead Poets Society...
It's not as easy as telling kids that you believe in them anymore. Getting them to stand on their desks and recite some poetry just won't cut it. The modern teacher has got to be much more inventive than that.
One teacher that certainly isn't giving up on the good fight is Miss Snyder.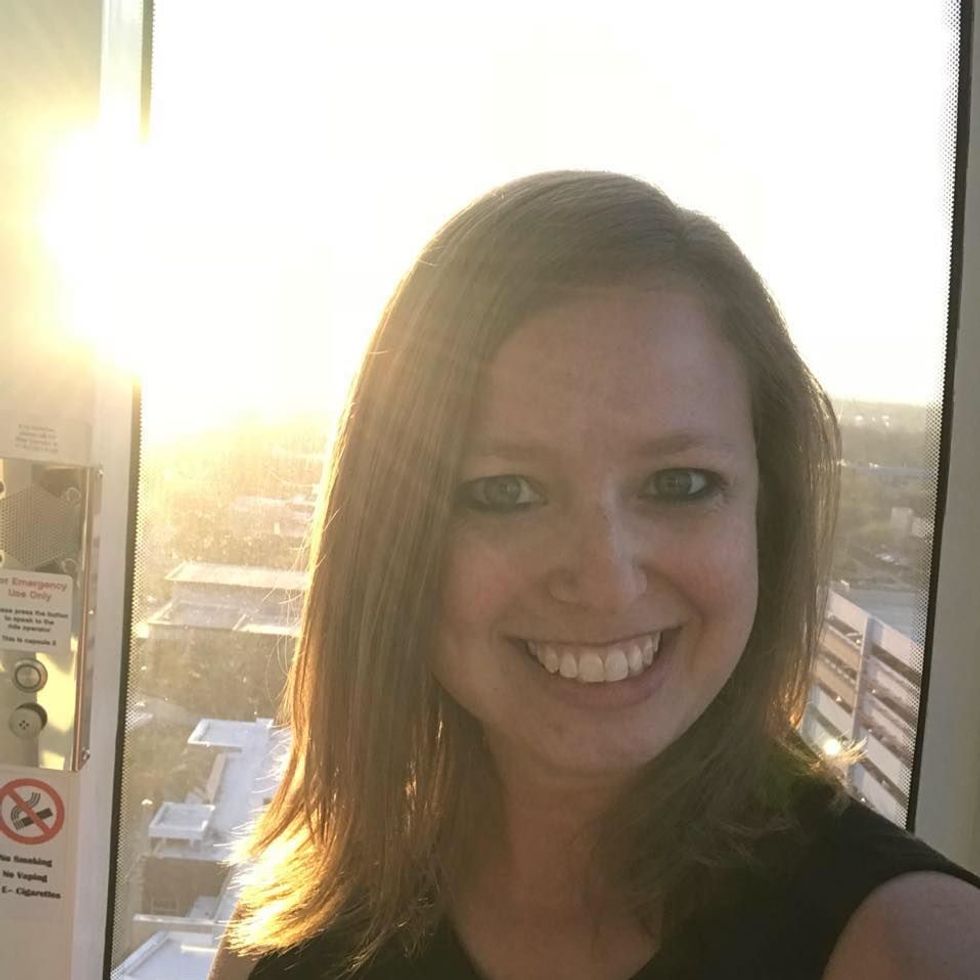 College Colors Day?
I know, they're only in fourth-grade, right? But Miss Snyder thought that it might be fun for her pupils to come into school dressed in a way that represented their favorite college or university. One boy decided to wear an outfit that represented his love for The University of Tennessee.
The pupil got creative with his T-shirt design...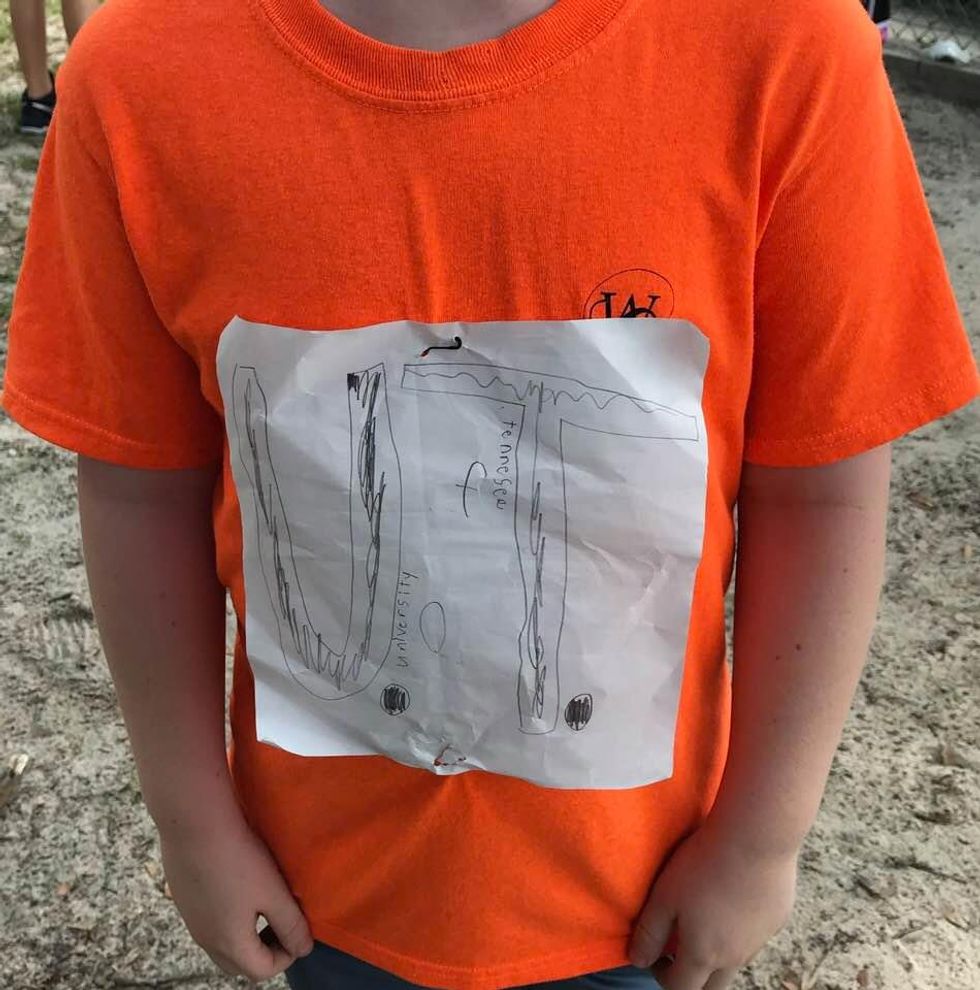 Miss Snyder was surprised when he came back to class in tears...
She explained on her Facebook post that the little boy had been ridiculed by fellow pupils in his class for his hand-made T-shirt design. Snyder explained: "Some girls at the lunch table next to his (who didn't even participate in college colors day) had made fun of his sign that he had attached to his shirt."
Do you remember Lisa's substitute teacher?
Season 2, episode 19, "Lisa's Substitute" is one of my favorite Simpsons episodes ever - it's a real classic. Lisa gets a substitute teacher that inspires her more than any teacher she's ever had. He makes her believe in herself and ignore the mean kids in her class.
Do you remember what Mr. Bergstrom writes on the note he gives Lisa?
"You are Lisa Simpson." Uhh, it still gets me every time.
Miss Snyder is a bit of a Mr. Bergstrom...
And she wasn't about to step aside and watch a boy in her class feel embarrassed about something that he had initially been proud of. So what did she do? Miss Snyder thought about buying the pupil an official University of Tennessee T-Shirt, but, after posting about the incident, she didn't need to.
Miss Snyder asked if any of her friends had connections in the University of Tennessee.
In the post, she expressed that she wanted to "make [giving him the UT T-shirt] a little extra special for him."
She didn't expect her post to be shared thousands of times...
By the next day, the post had been shared by thousands of people - including lots of University of Tennessee fans. It became clear that a lot of people were rooting for this young University of Tennessee fan. The University itself caught hold of the story and endeavored to do something for the kid.
UT associate athletics director, Jimmy Delaney, promised to send over a "Volunteer Proud Pack."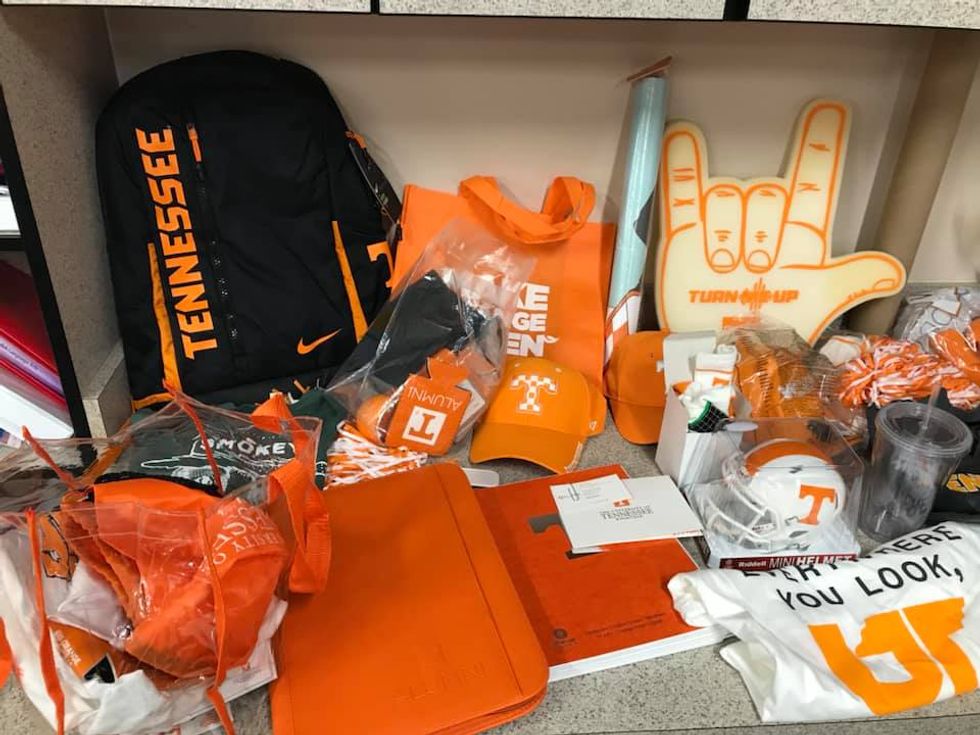 In a press conference, Delaney said: "I love the creativity that he showed there and it got back to us and got back to the football team, to campus here, to the Vol Shop." The athletics director announced that they would donate merchandise to the boy from across the campus.
"What's he getting?"
@JGFanAccount Several campus departments donated items for the student, teacher, and entire class. https://t.co/M4u3d6Eeo0

— VolShop (@VolShop)1567715205.0
When a Twitter user asked what the boy would be getting, the official twitter for Uni shop shed some light on some of the cool things they were planning to send to the boy and his class.
"He had a big smile on his face, walked taller."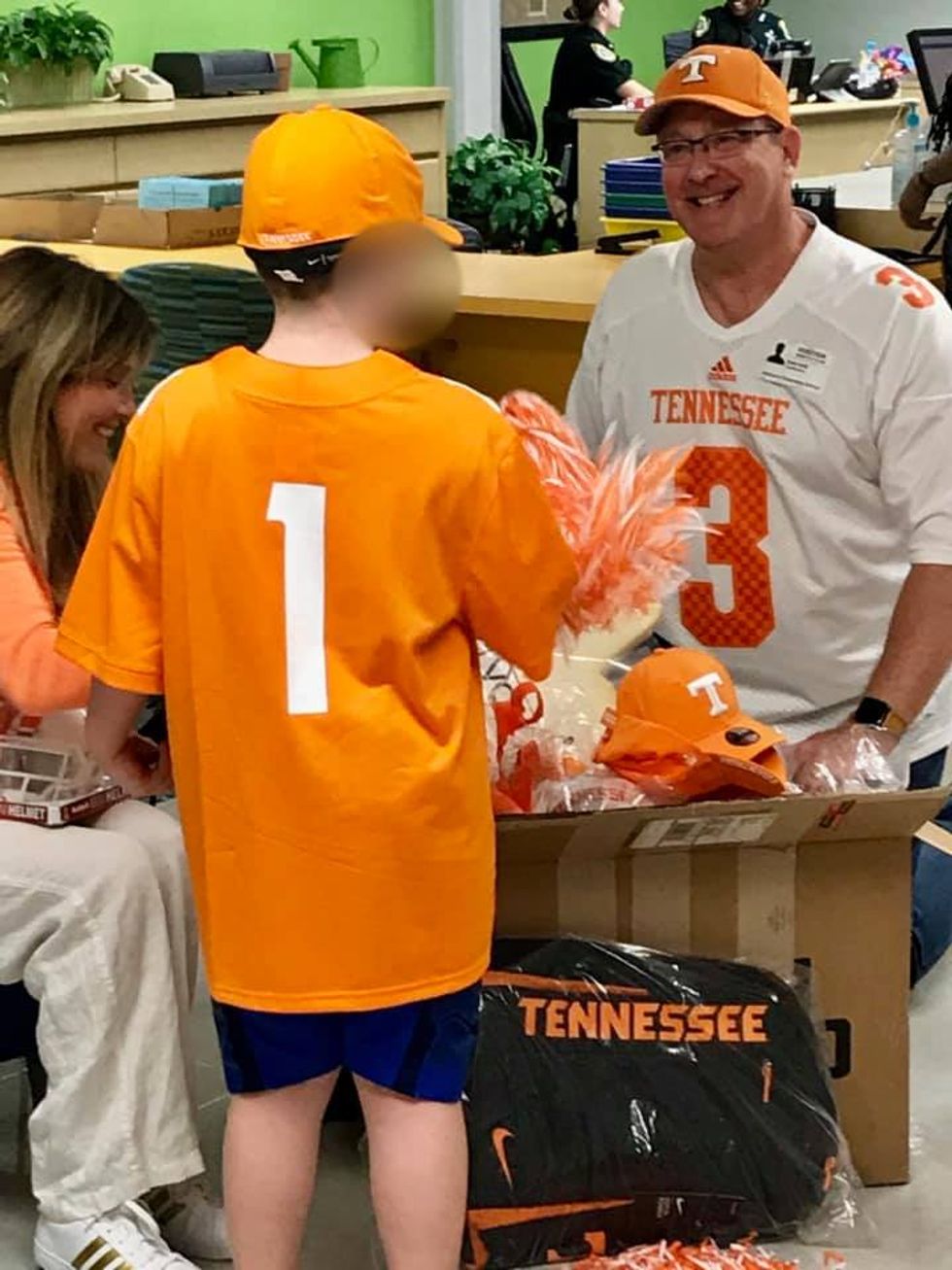 The experience did something important: It united her class.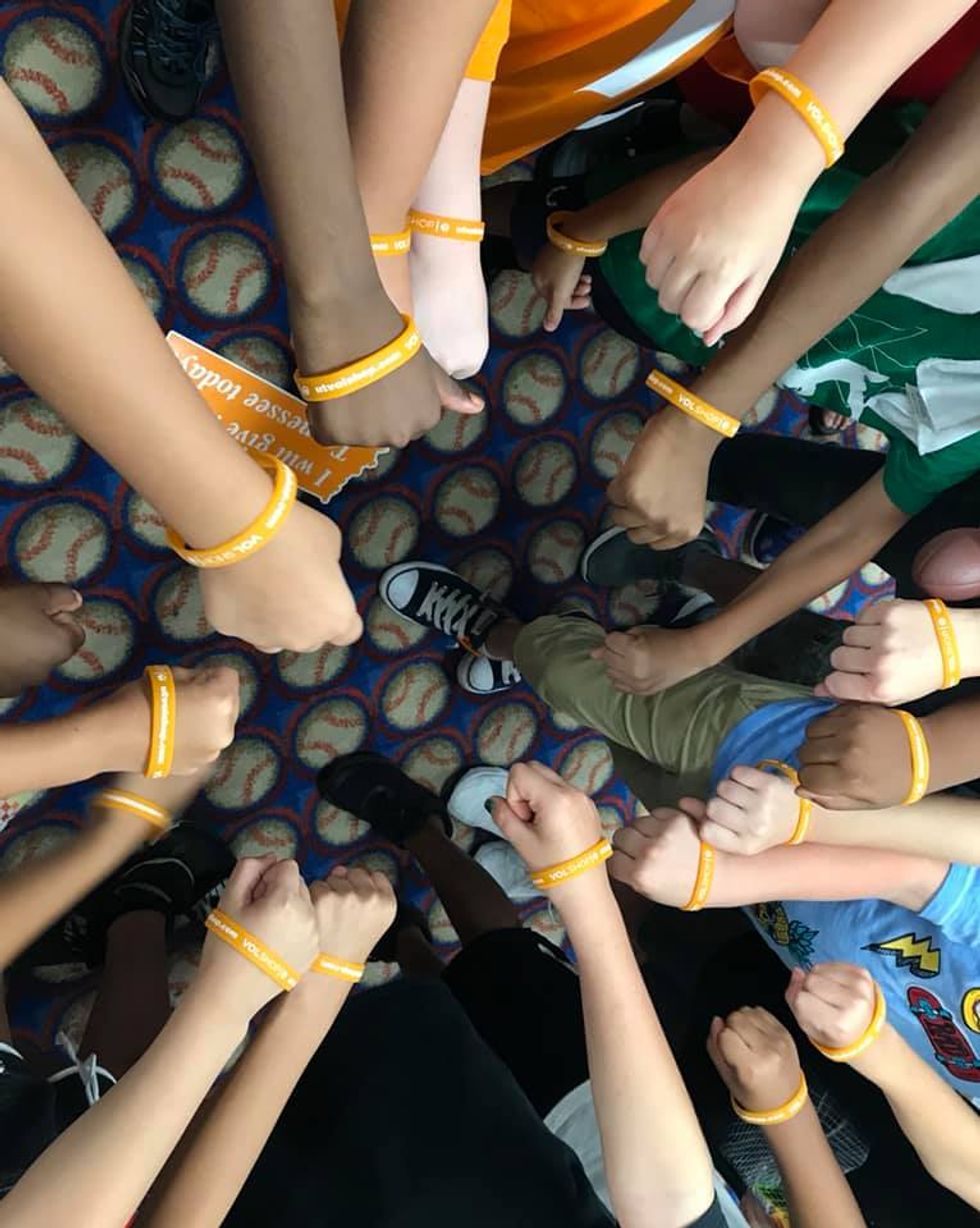 The pack of goodies included supportive notes from University officials.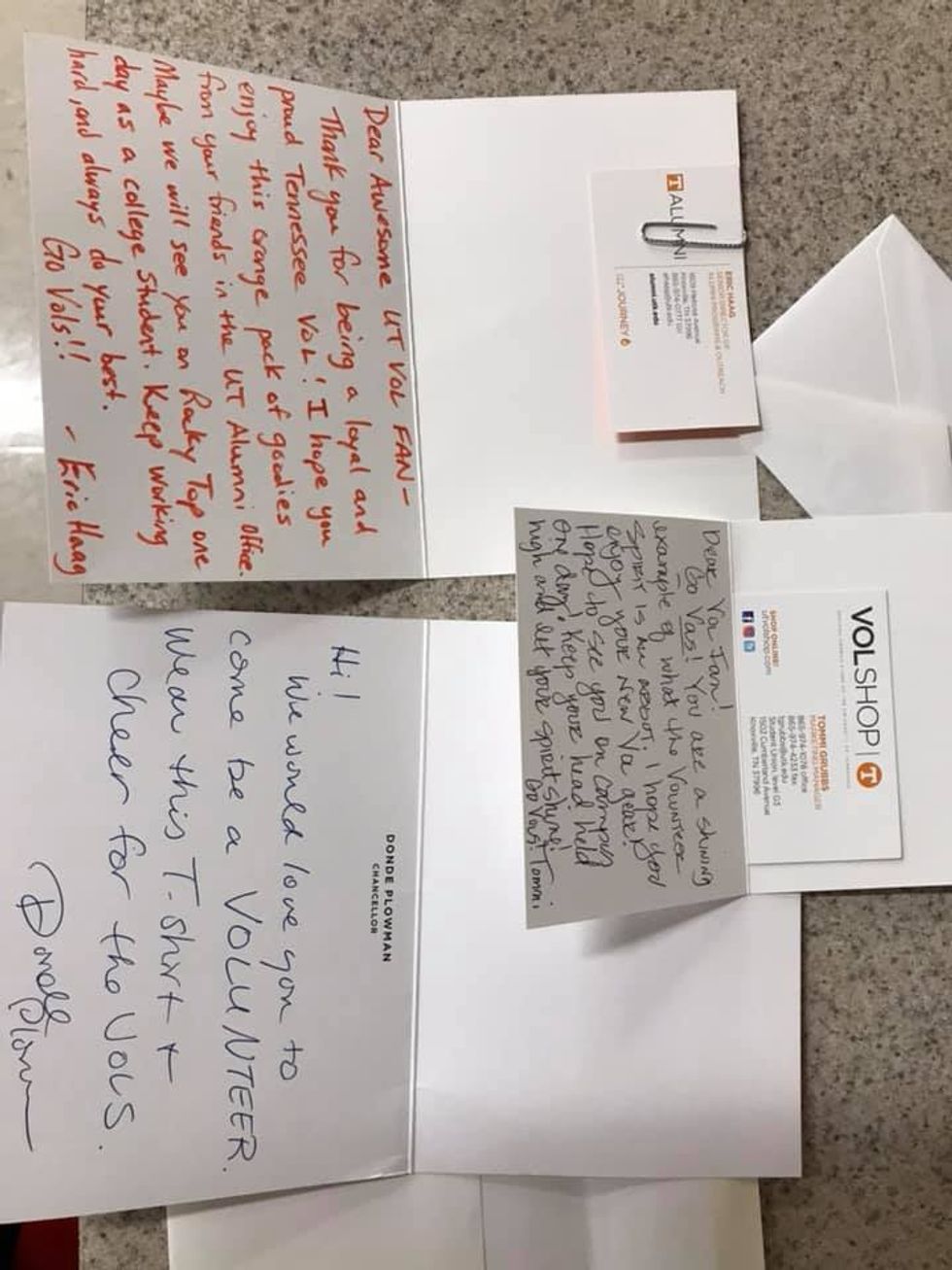 at least
three more "You are Lisa Simpsons" than what Lisa Simpson got!
The boy got University of Tennessee merch galore!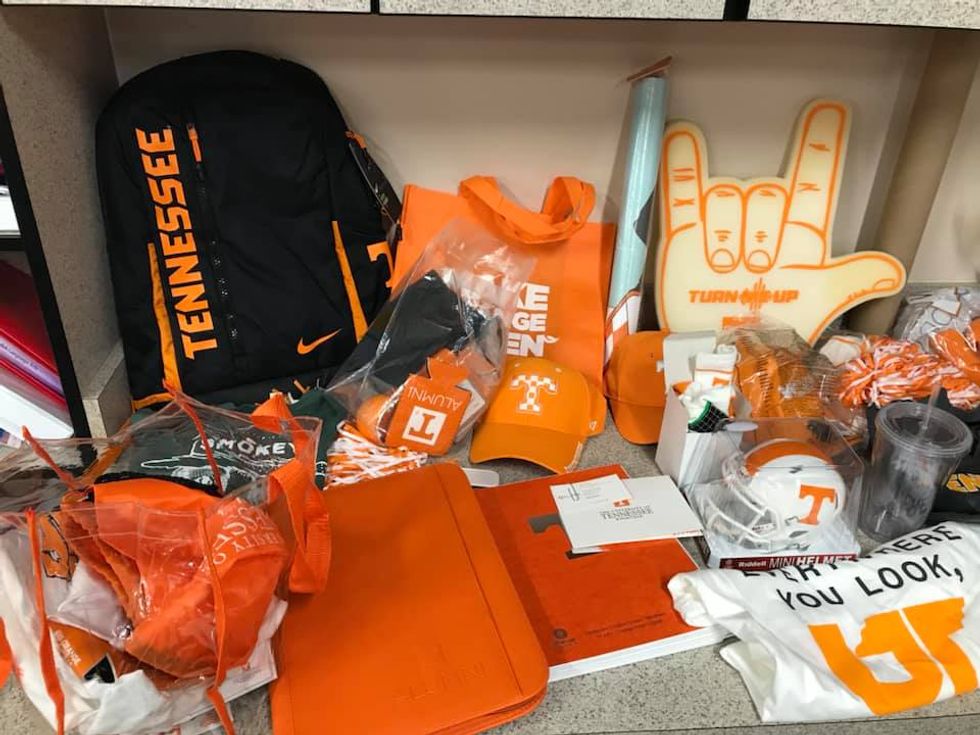 Literally...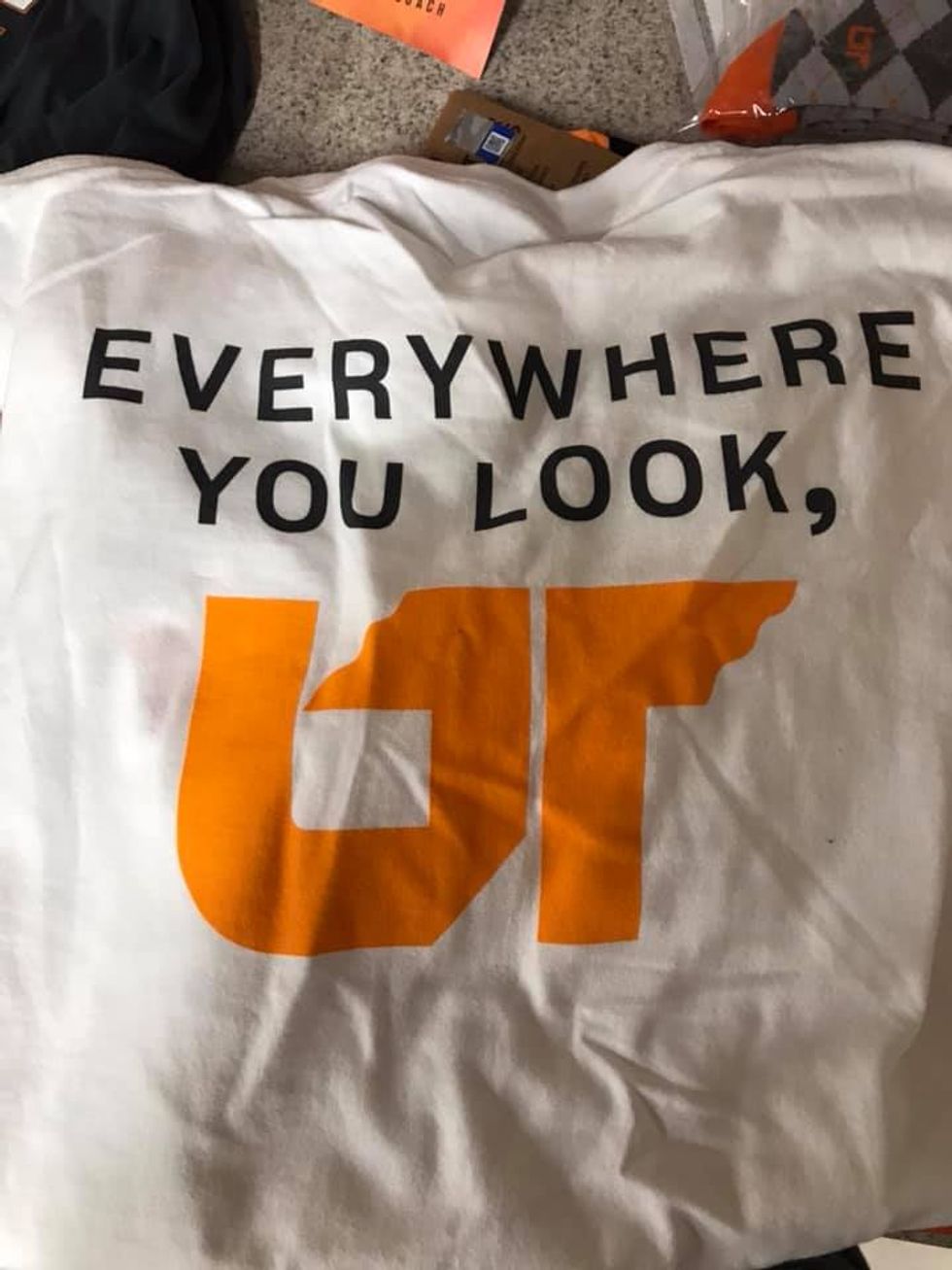 everywhere
you look.
The little boy's mom wrote a letter thanking Miss Snyder and UT.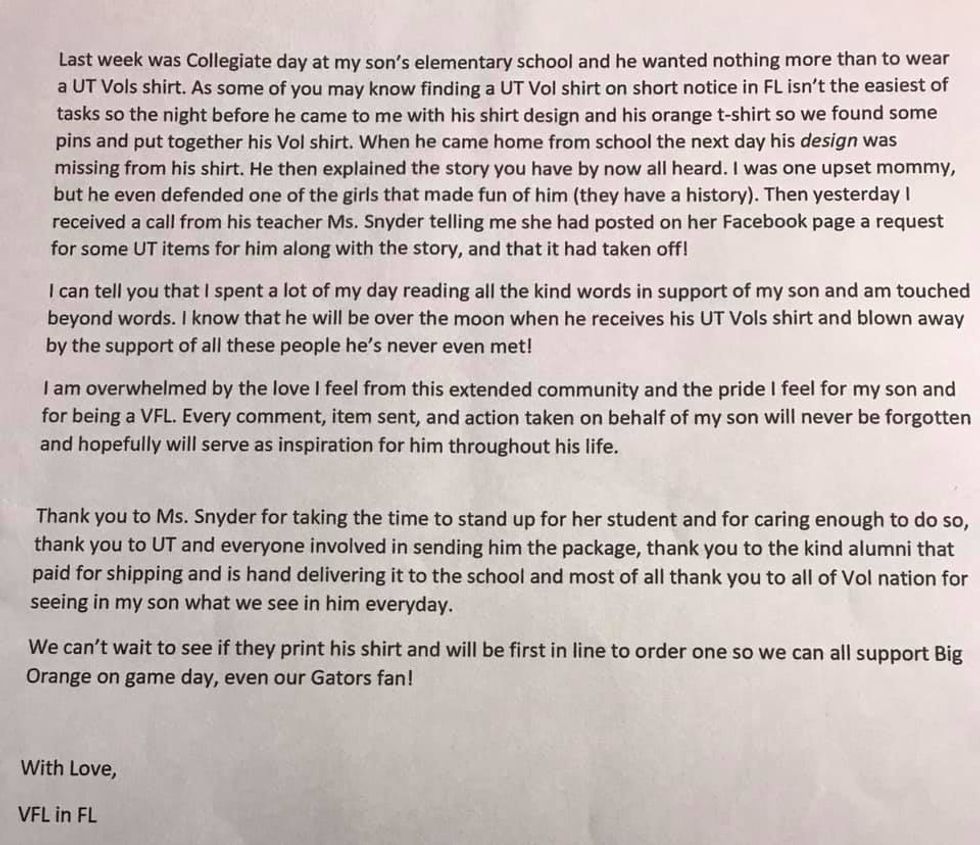 But it doesn't end there!
You asked for it, and @UTVolShop made it happen. 🍊👊 https://t.co/nBGYmyooC1

— UT Knoxville (@UT Knoxville)1567800507.0
Oh no, the University of Tennessee had one more special surprise for their young fan. They decided to get his original T-shirt design made into official merchandise. How neat is that!
Proceeds from every t-shirt sold will go to anti-bullying charity, STOMPoutbullying.
@UTVolShop @STOMPOutBullyng Perfect. Well done. My order is on the way.

— Ben Vaughan (@Ben Vaughan)1567801556.0
A worthy cause and a truly wonderful story. This boy's experience is a fresh reminder for anyone getting bullied: it gets better. If you want to read more heartwarming stories about elementary school, keep scrolling. Next up we've got the story of an autistic boy who's no longer scared of going to school thanks to his friend who held his hand on the first day. It's such a sweet story!