Photographer Karen Glaser never studied underwater photography techniques. When she came into possession of an underwater camera in 1983, she just started shooting. She says...
I didn't learn how to photograph under water. If I did, I would have used a flash. I would have tried to avoid the matter in the water. But for me, that stuff is the lifeblood of the image. I was trained in a fine art program.

I just picked up my camera and started photographing like I do above water.
Most of her work now features the underwater flora and fauna of Florida's swamps, where she spends her time wading, sometimes neck deep, and shooting — literally — from the hip...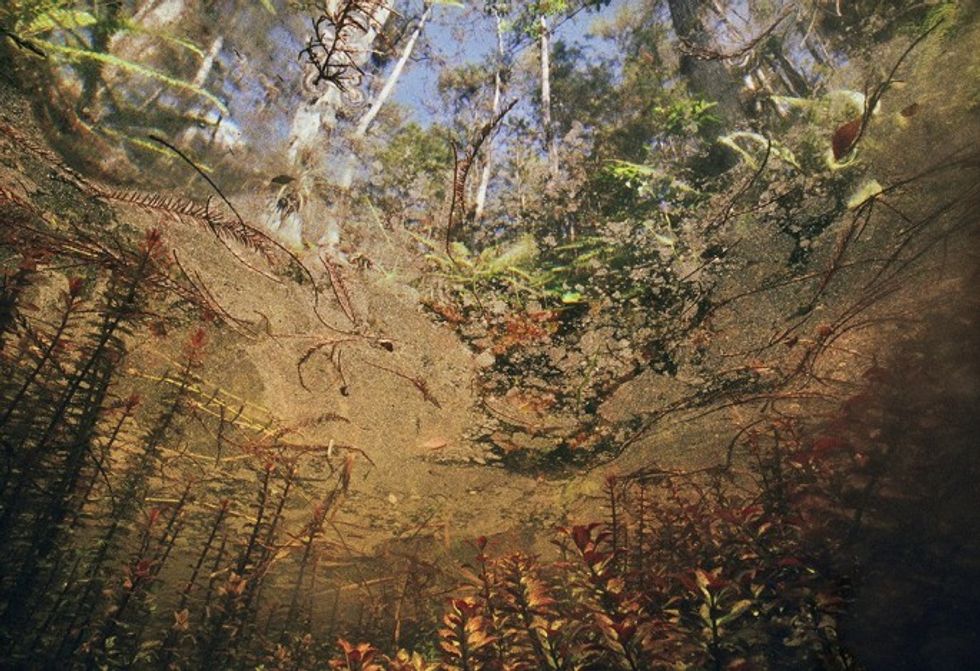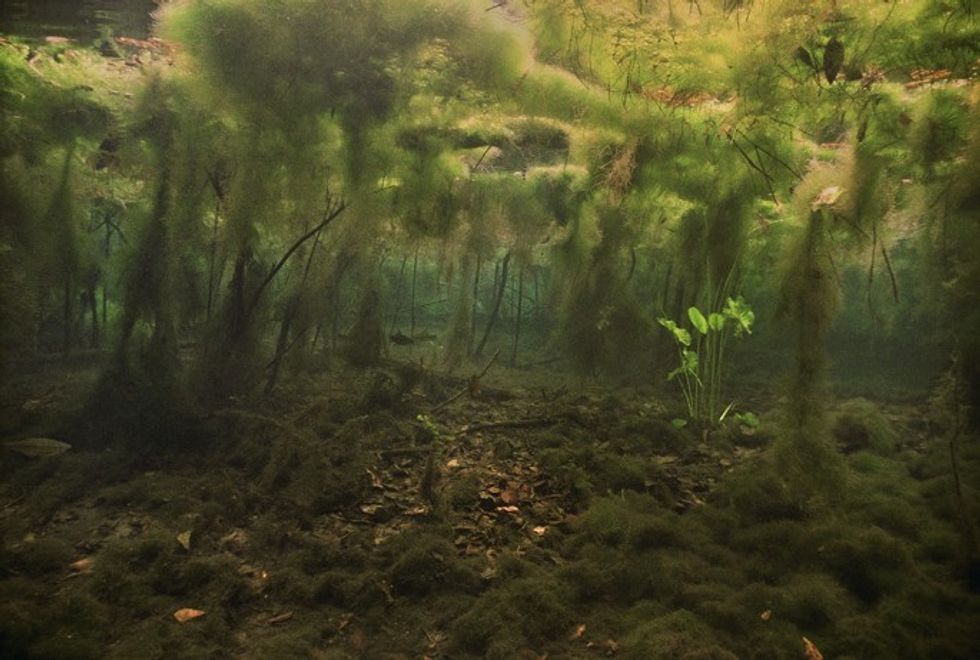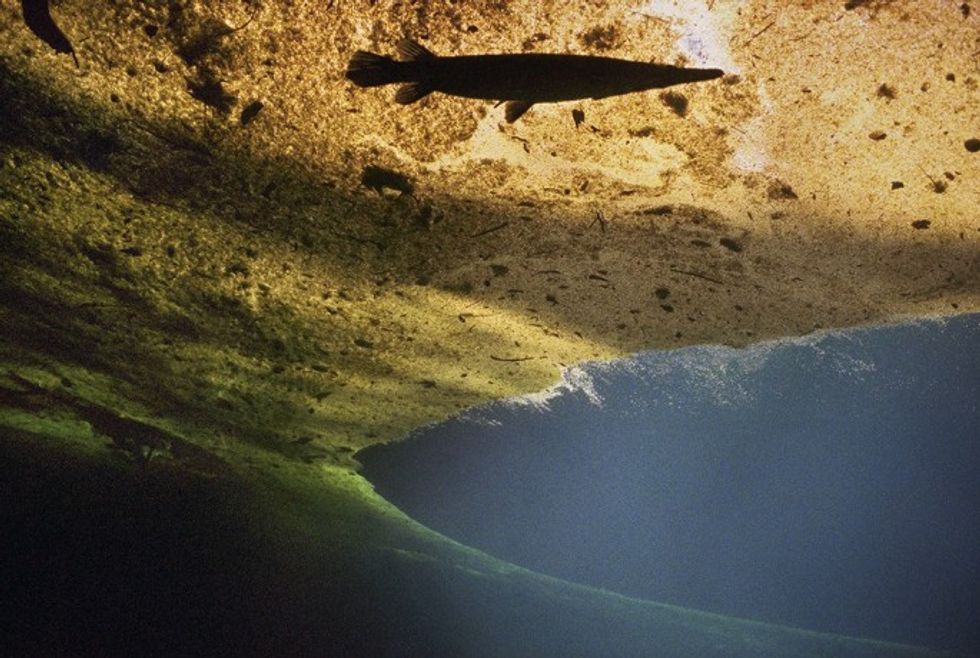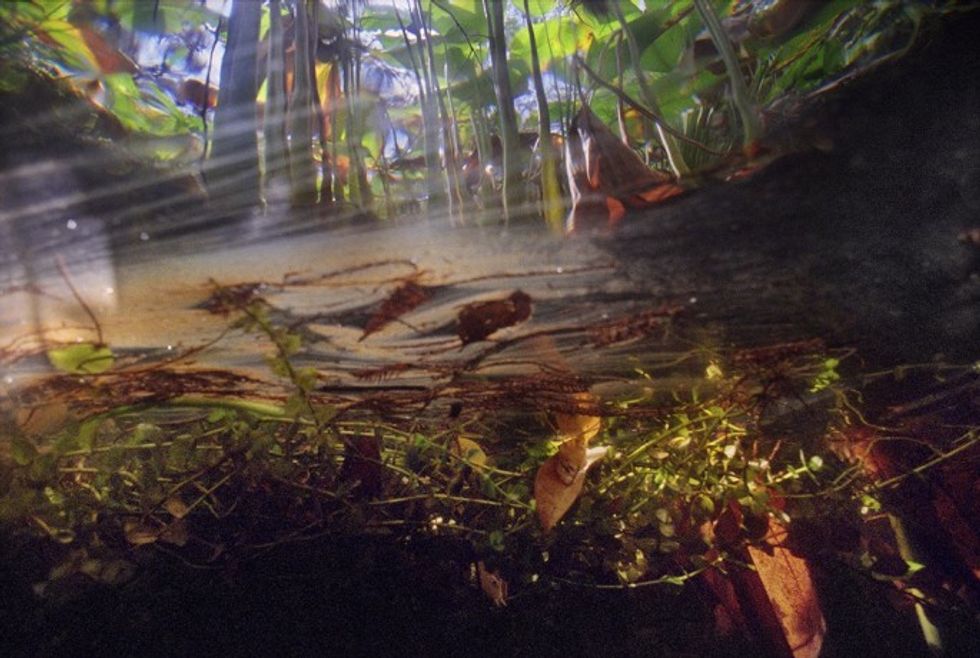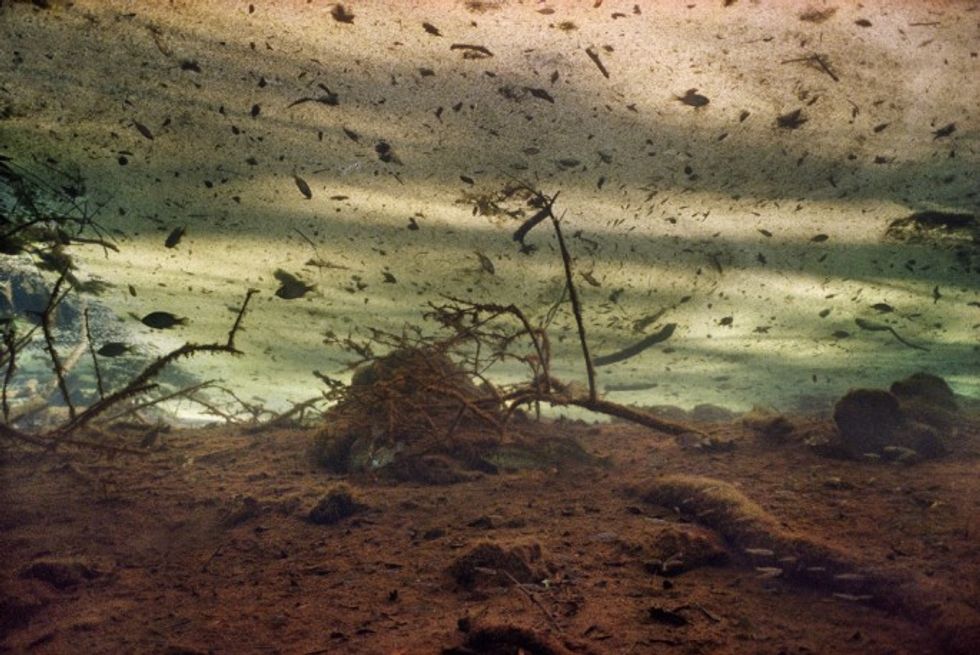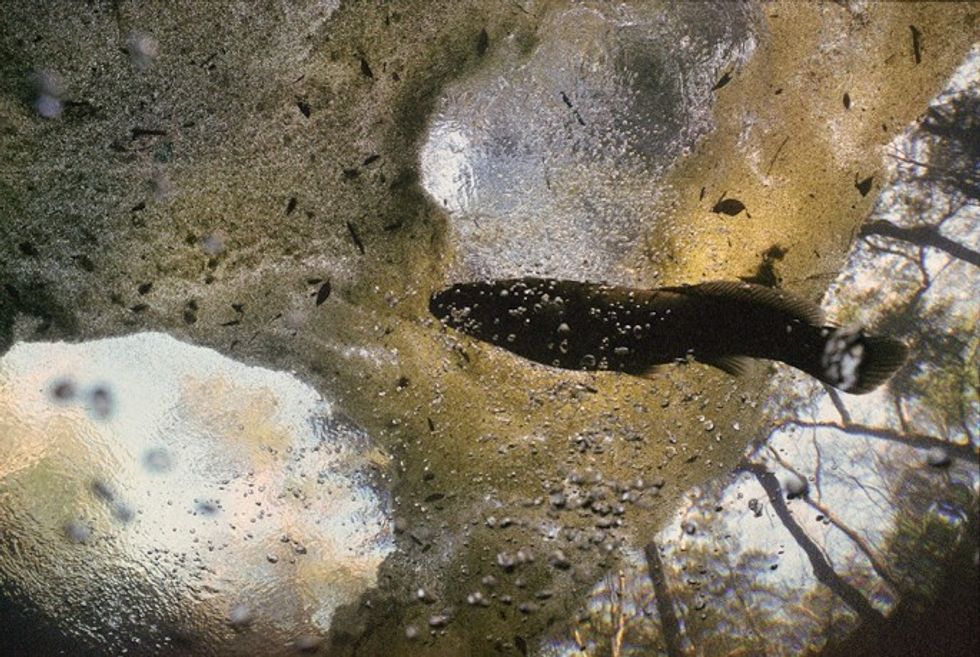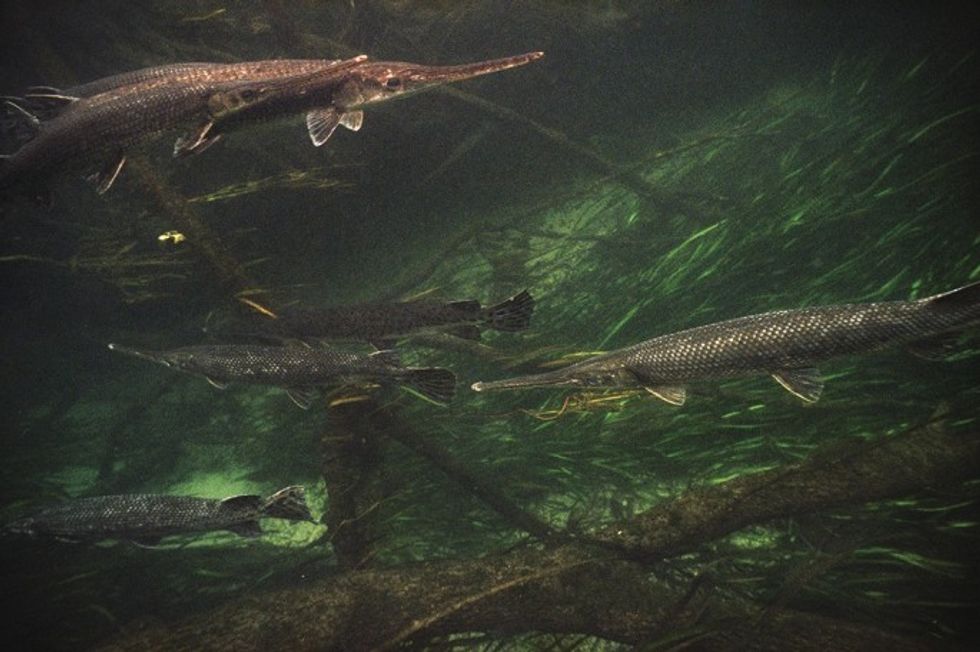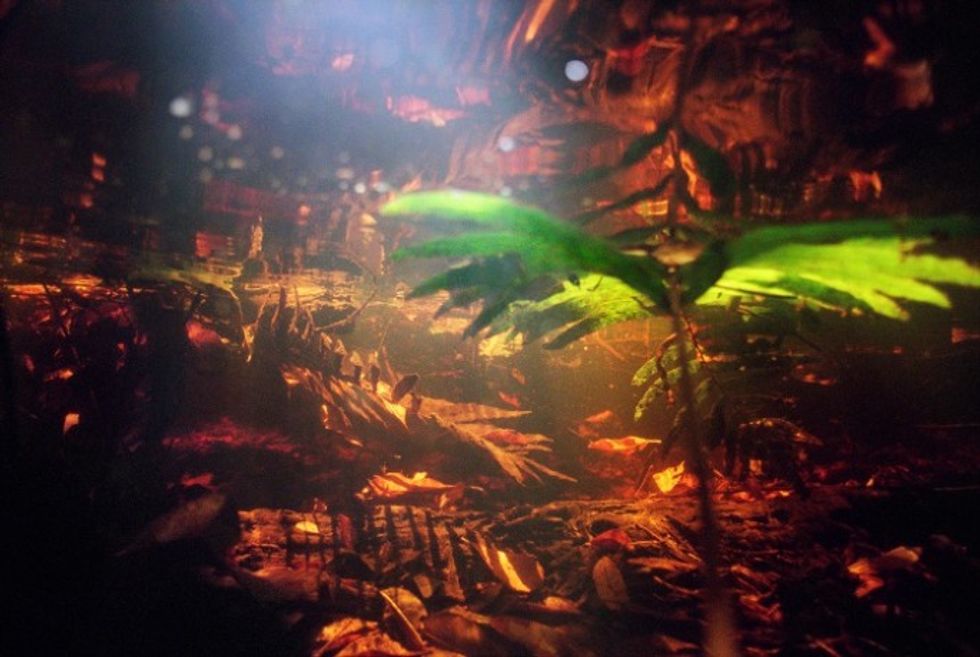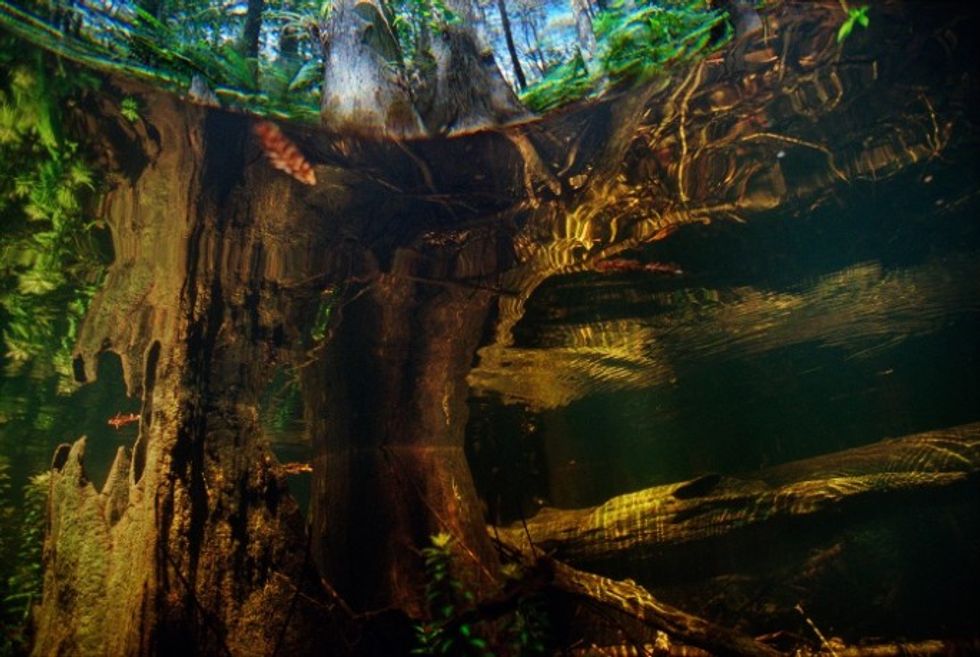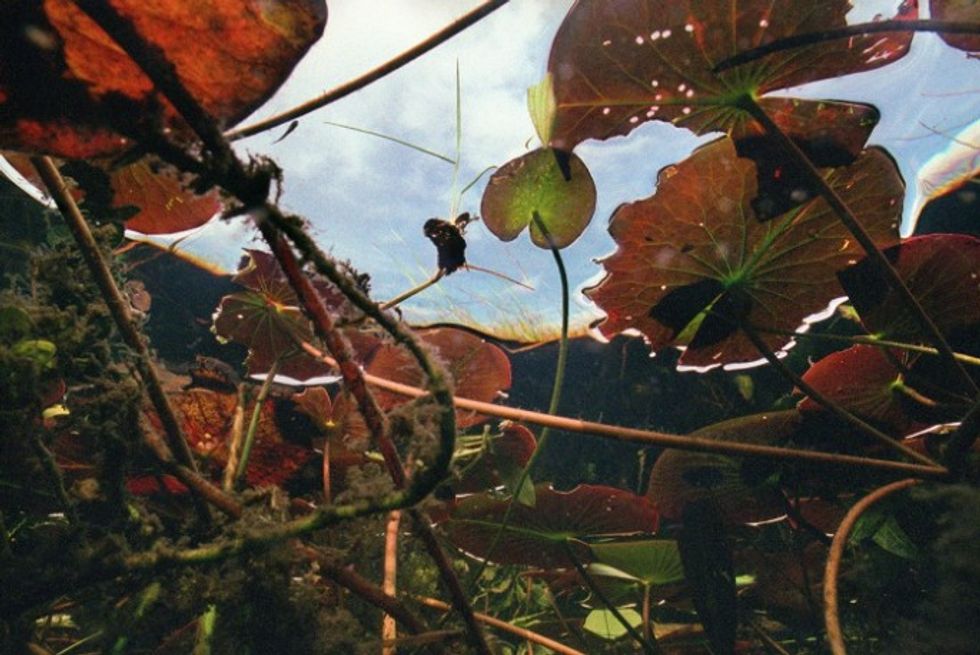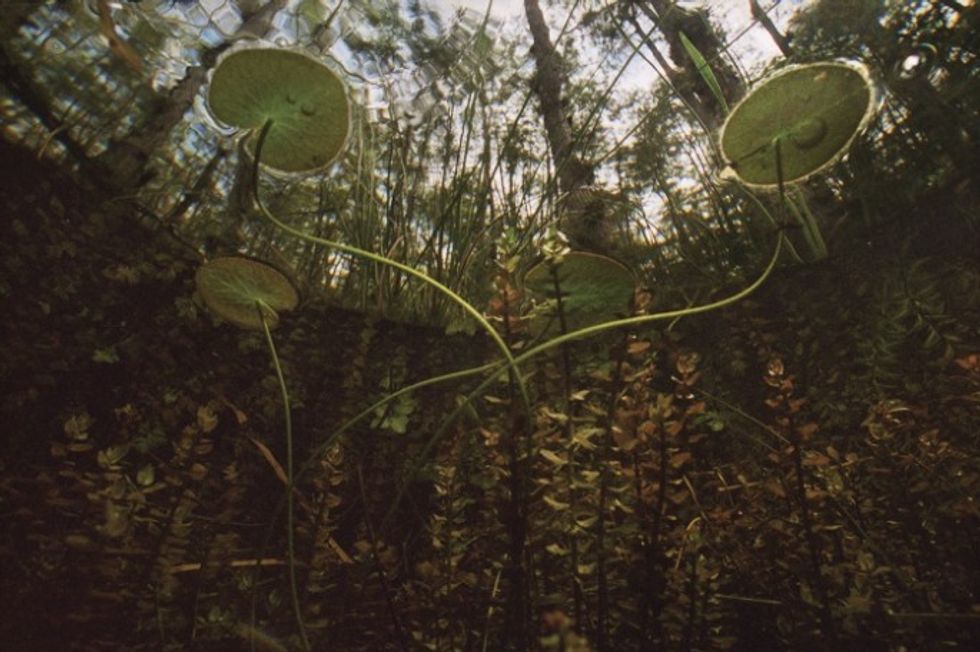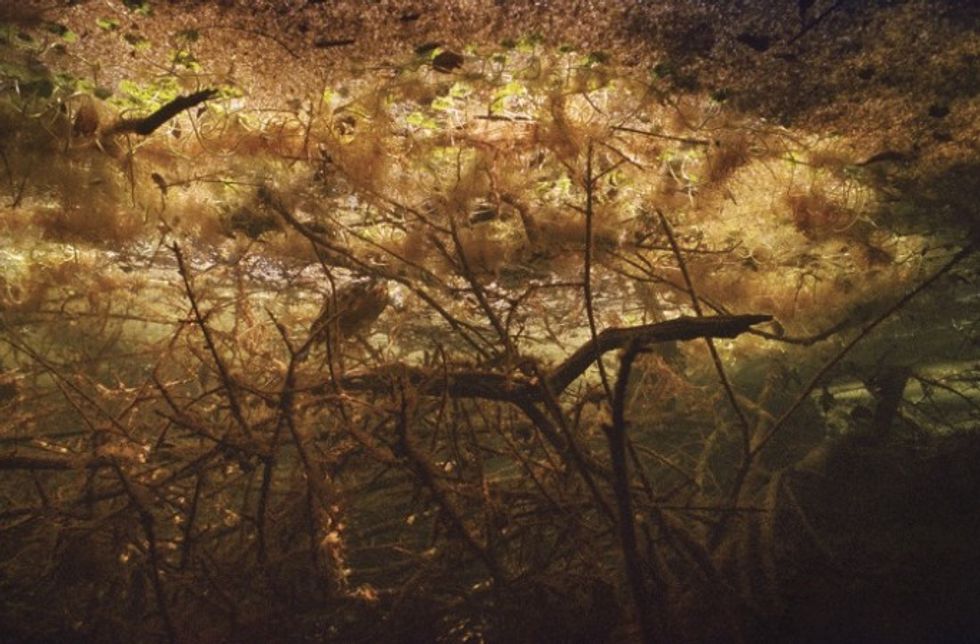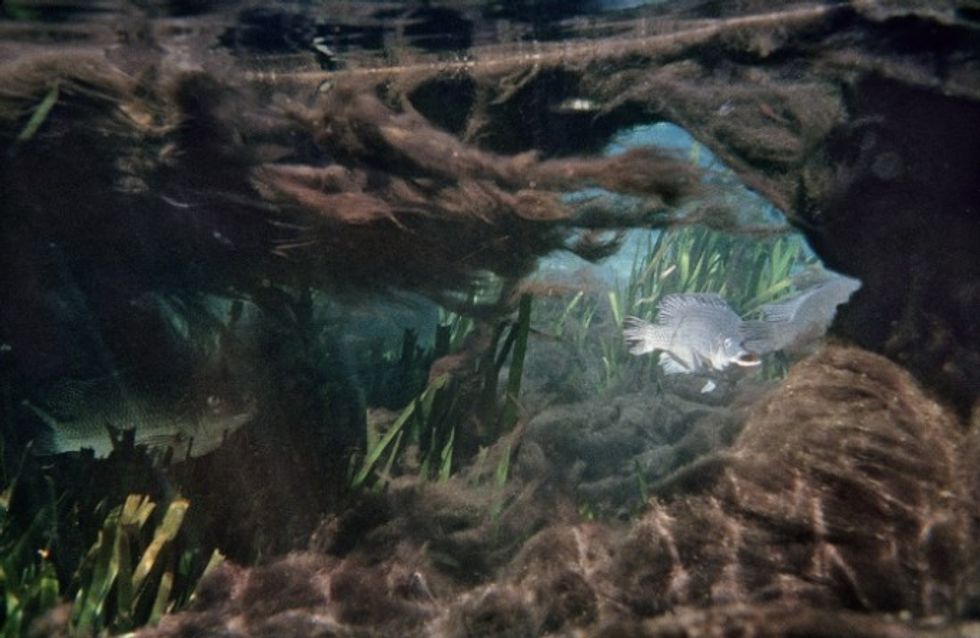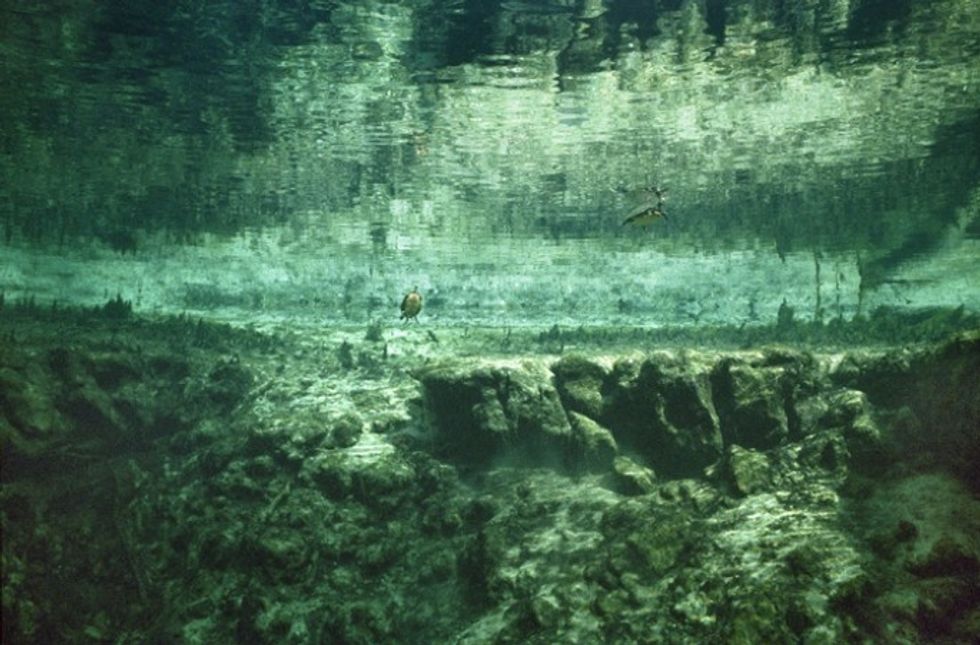 Visit Glaser's site for lots more.