As much as we all love the classic "Karen" meme, it turns out that real-life Karens aren't too impressed with the recent racist connotations surrounding their namesake.
And it turns out that they feel so strongly about the matter, that they have even launched a petition... In true Karen style, of course.
Over the last couple of months, we have seen an influx in "Racist Karens"...
And let me tell you, it hasn't been pretty.
Now, "Karens" used to be known for demanding the presence of a manager in order to complain...
You can tell how Karen a Karen is by how she reacts to a Karen meme https://t.co/j6u7y8N3Z1

— Spinelli ϟ (@Spinelli ϟ)1588157381.0
And, once upon a time, they were merely an innocent and hilarious joke.
But, in more recent times...
Congratulations, you played yourself https://t.co/SCRHBNsUO3

— Antisocial_butterfly (@Antisocial_butterfly)1532473433.0
We've seen an unusual influx of nastier, more sinister Karens dominating our headlines.
We can't help but notice that it is often middle-aged white women at the center of many of these racist scandals...
@melodyMcooper Karen: "this African American is threatening me and my dog." Also Karen: *proceeds to strangle her… https://t.co/dPl7osoipI

— Behdad Sami (@Behdad Sami)1590438882.0
In May, a white woman was publically ridiculed after
she was filmed calling the cops on a black man.
The incident happened in Central Park...
Oh, when Karens take a walk with their dogs off leash in the famous Bramble in NY's Central Park, where it is clear… https://t.co/zFb3O0cClz

— Melody Cooper (@Melody Cooper)1590426192.0
And the woman, who has now been identified as Amy Cooper, was seen calling the police on a black man who had asked her to put her dog on a leash. Thankfully, Amy's actions came back to bite her, and she was fired from her job in the days after the video went viral.
And, as well as being fired, Amy was christened as a "Karen"...
Thus kickstarting a new trend of labeling racist white women.
It stuck fast...
It's your time to shine #Karen ! Be the change #BlakeLivesMatter ##BLM #BLMprotest https://t.co/qTgWTjIzzb

— grDrama (@grDrama)1591795661.0
Because, just weeks after that incident,
another
racist Karen
reared its ugly head.
A middle-aged white woman in Phoenix was filmed targeting a Hispanic shopper in her local supermarket...
#Phoenix #Arizona - Shell gas station 7th and Greenway #racism #racist https://t.co/FCCgKptbAK

— BallerAlert (@BallerAlert)1591551403.0
She unleashed a barrage of hateful and racist abuse at the shopper, and even told her to "go back to Mexico."
And then there was the "hammer-smash" Karen.
Bruh I hate racist ppl so much .. Im all the way in Miami while this dumbassbihh in LA fucking my car up .. all cuz… https://t.co/euqa0Qf5Lw

— edy📸 (@edy📸)1592059503.0
A Twitter user shared a shocking video that showed one of his neighbors in L.A vandalizing his car with a hammer in a brutal and racially-motivated attack.
Do you get the gist?
@bindelj "Karen" was a term created *specifically by Black women* to talk about white women's interpersonal + state… https://t.co/tm3iS4bUMA

— a Black-passing Latina. (@a Black-passing Latina.)1586106403.0
If any bigoted white woman expresses racially-motivated hate or abuse, she is labeled as a "Karen."
However, while this has proven to be a humorous way of dealing with racist women for most of us...
@KazHammi It's just an internet meme. It started off with memes saying "Karen took the kids" and escalated to "Kare… https://t.co/jo8PzFCkau

— 💫 Star Queen 💫 (@💫 Star Queen 💫)1586192318.0
Actual, real-life Karens have found the whole thing to be incredibly offensive.
Yep, let's please remember that there are millions of women who were christened with the unfortunate name at birth...
And now, they have had enough of their titles being used to make fun out of racist women.
A petition has been launched.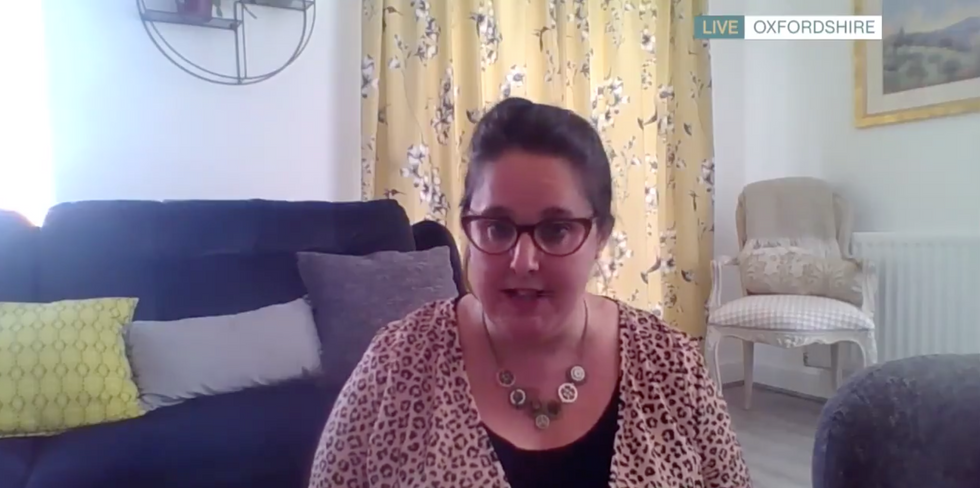 Started by Karen Masters (the master of Karens... Get it?), the
description
reads: "My name is Karen, and I've had enough of my name and my Karen friends being used to describe racist women in the tabloids."
The description (or rant) continued: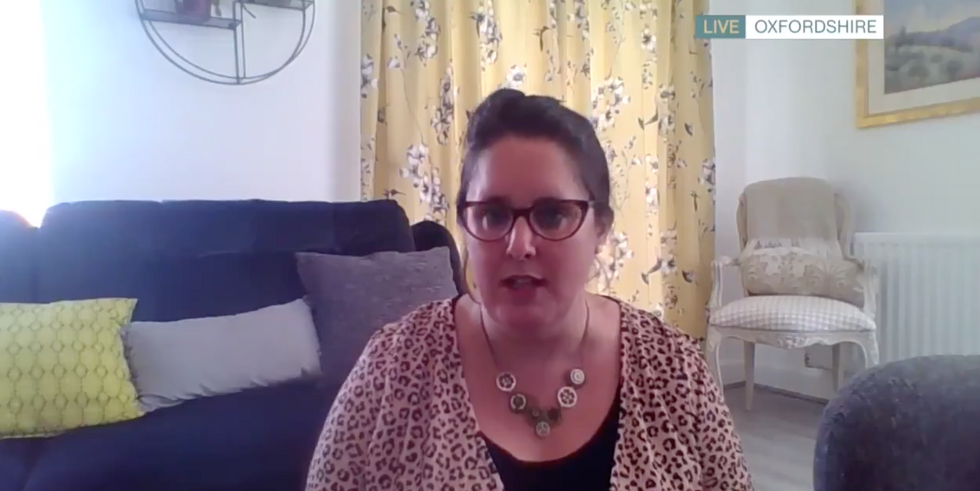 "It's unfair to use a name to describe a collection of women who are racist or not law-abiding. As a Karen, this is upsetting and unfair." "Please help me to get this stopped."
After launching her petition, which has so far had 390 signatures...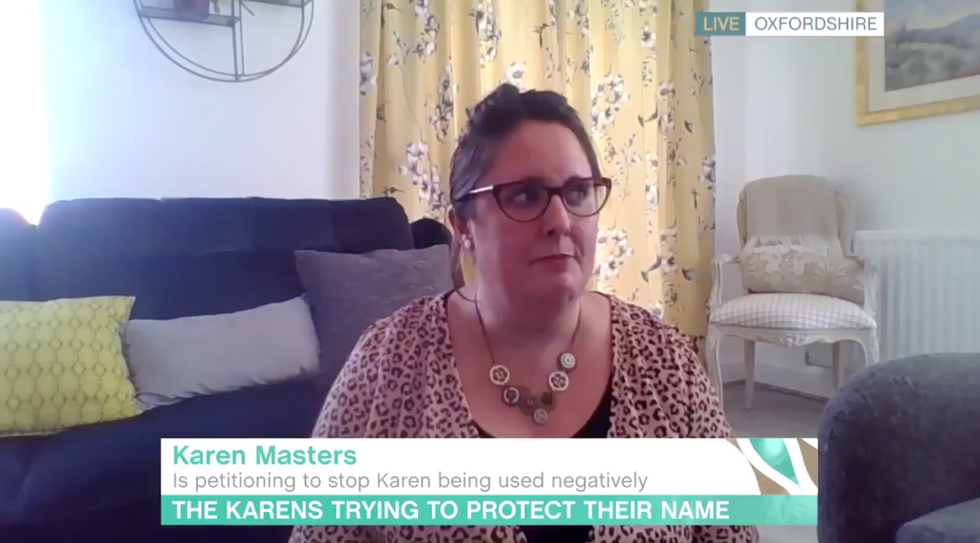 Karen then appeared on the British breakfast show,
This Morning
, where she explained the reasoning behind her move further. "I just noticed a few memes and TikToks going on and, you know, it started off being quite funny... But then, when the BLM protests started, there was a lot of the media putting "Karens" as racist... It took on a life of its own."
Karen was joined by 2 other Karens who supported her movement...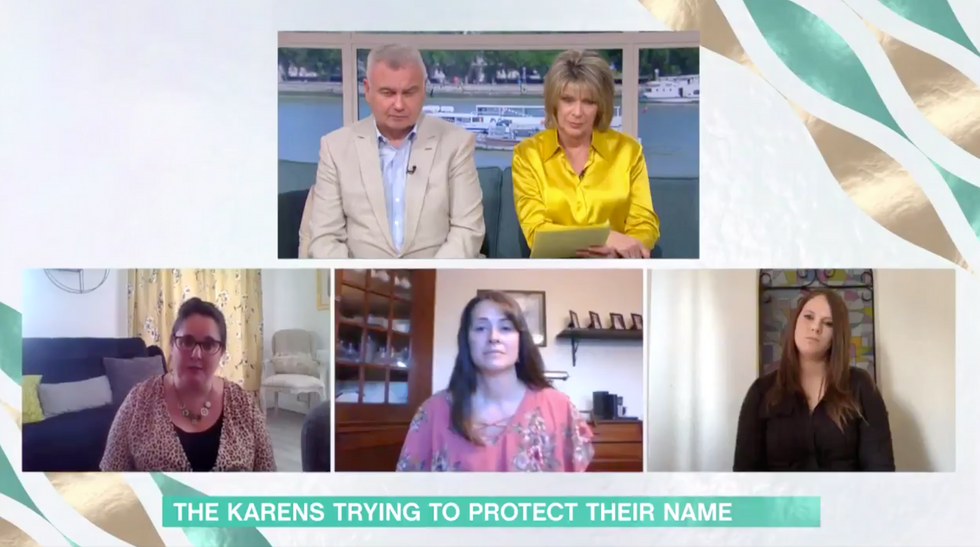 "We can't, as Karens, talk about how this is affecting us because we are told we are entitled if we do this. So, I set up the change.org just to show that, actually, this is not fair for us to have to put up with this."
Well, as you could imagine...
People were very perplexed by the Karens' appearances on the interview, and completely and utterly bemused by the petition.
And others found the whole thing to be hilariously ironic.
@thismorning Does anyone find it ironic that Karen's are complaining about being called Karen?

— kazaboo (@kazaboo)1596450783.0
I have to admit, launching a petition and appearing on live television is a
very
Karen thing to do.
Even other Karens found the whole thing to be ridiculous.
@thismorning As a Karen I want to tell them to grow up.

— Melissa Karen Parker (@Melissa Karen Parker)1596450843.0
You know it's bad when one of your own disagrees with you.
You can watch a snippet of her interview here.
What do you think? Is it offensive to continue using the name to reference racist white women? Or is it simply a harmless joke? For more on the wild world of Karens, keep scrolling to read about the fake government agency a bunch of Karens set up to threaten the enforcement of face masks...