Valerie Harper, best known for playing Rhoda Morgenstern on The Mary Tyler Moore Show, has passed away at age 80. Harper starred as the fast-talking New Yorker, Rhoda, for nine seasons and it made her one of the most beloved TV actresses of her time. The role earned her four Emmys, a Golden Globe, and a spinoff series called Rhoda.
Harper's portrayal of Rhoda as an irreverent, no-nonsense single woman from the Bronx played impeccably off Mary Tyler Moore's adorable, perfectly-dressed Midwestern energy. The delightfully polar opposite pair emerged as one of the strongest female friendships on television and became a blueprint for many shows that came out aftward.
Harper's portrayal of Rhoda was so beloved by fans that she was given her own titular spin-off show.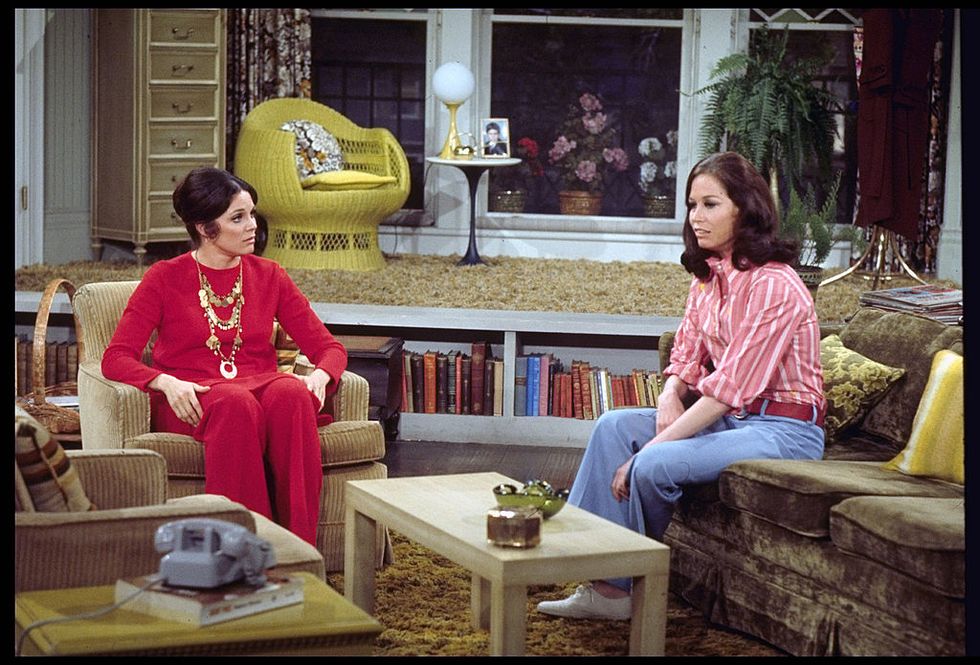 In total, she appeared in 92 of the 168 episodes of 
The Mary Tyler Moore Show. 
Then, from 1974-1975 she starred in 
Rhoda,
a spin-off produced by Mary Tyler Moore and Moore's husband at the time, Grant Tinker.
Rhoda was such a popular series that it actually beat Monday Night Football in the ratings.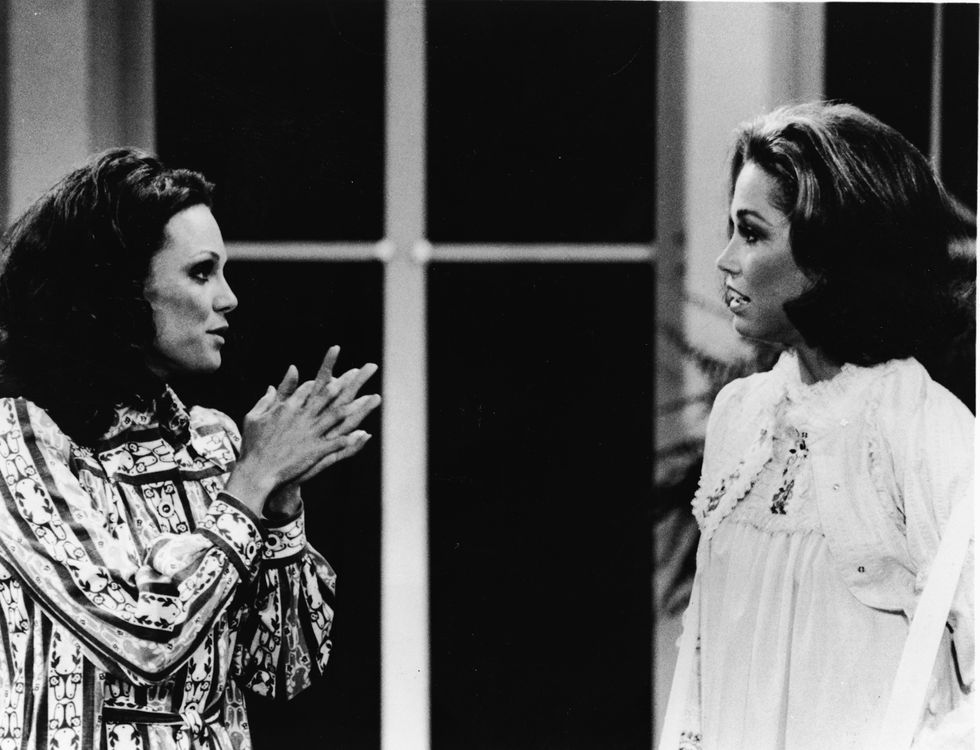 Rhoda's wedding episode was the "highest-rated television episode of the 1970s, until Roots came along in 1977," according to
ME TV. 
53 million Americans watched as Rhoda ran around New York City in her wedding gown.
She was well-paid for her talents.
People Magazine
reports that Harper made "$25,000 and a percentage in the series," which was extremely high for an actress in the 1970s.
Then, in 2013, Harper was tragically diagnosed with a rare and fatal condition.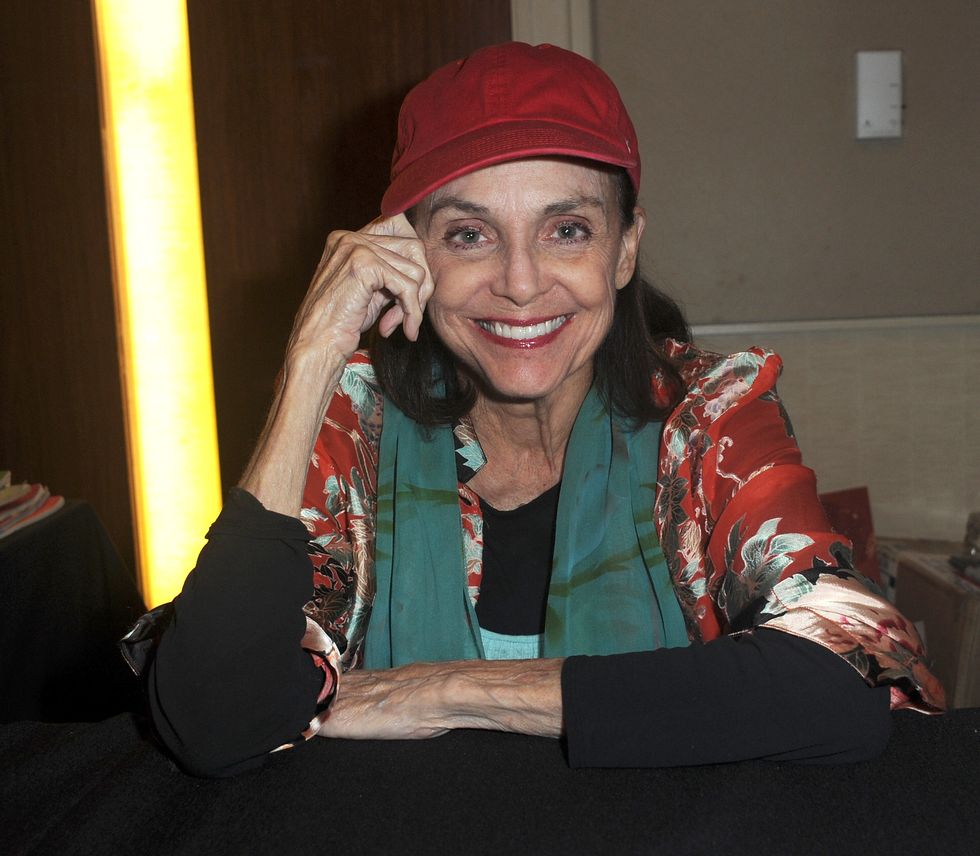 Leptomeningeal carcinomatosis is a rare complication of cancer in which the disease spreads to the membranes surrounding the brain and spinal cord. Tragically, it's incurable and Harper was given only three months to live. And that's when something strange happened. She actually started to get better.
In September of 2013, she had gone into remission and accepted an invitation to the join the cast of Dancing With the Stars.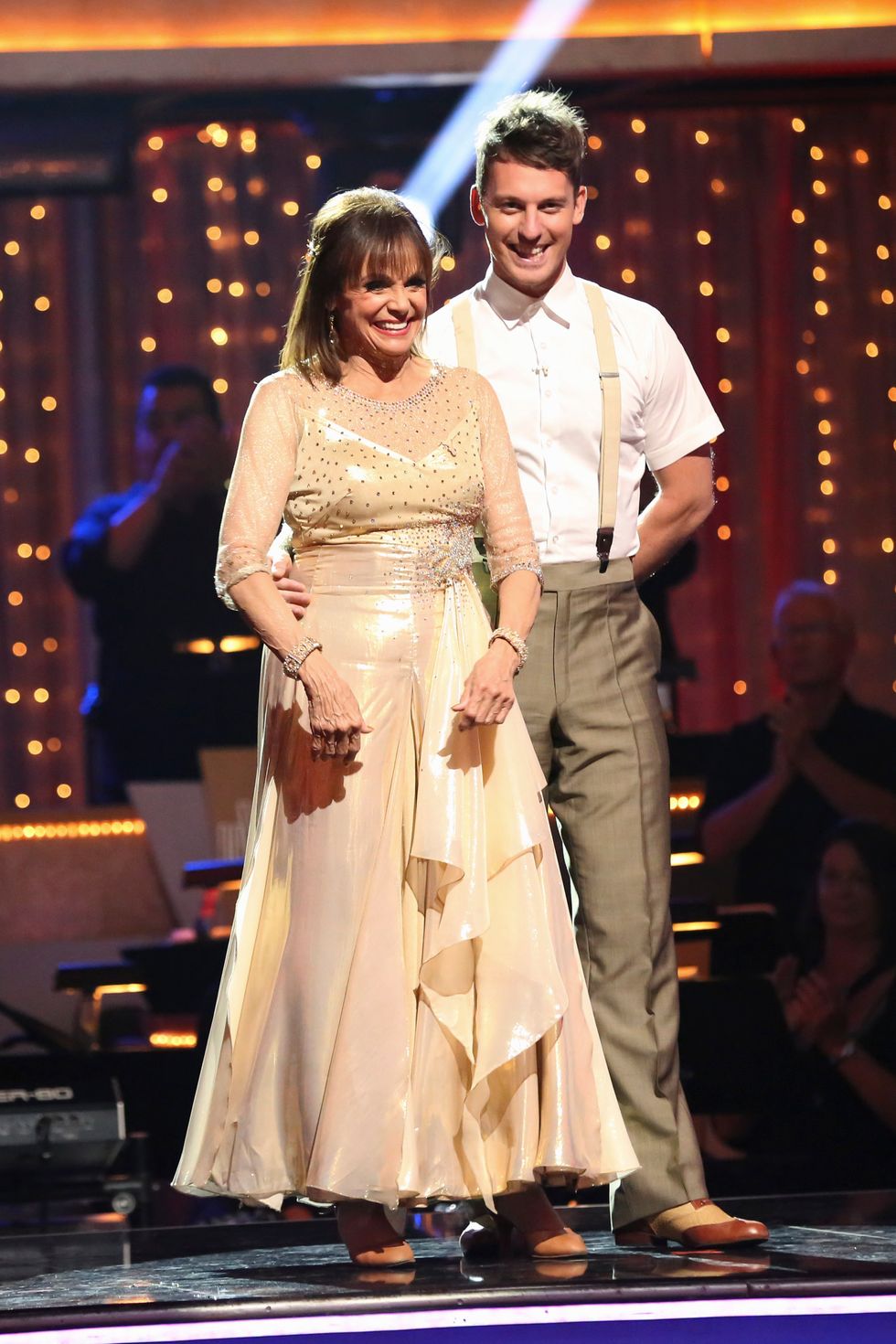 When asked why she accepted, she told
People Magazine
, "When life asks you to dance, you just have to dance." Harper ended up rearranging her treatment schedule in order to make rehearsals for the show. She hoped it would be inspiring for others to see a 74-year-old with terminal cancer dancing on national television.
The former ballerina worked hard to keep herself healthy.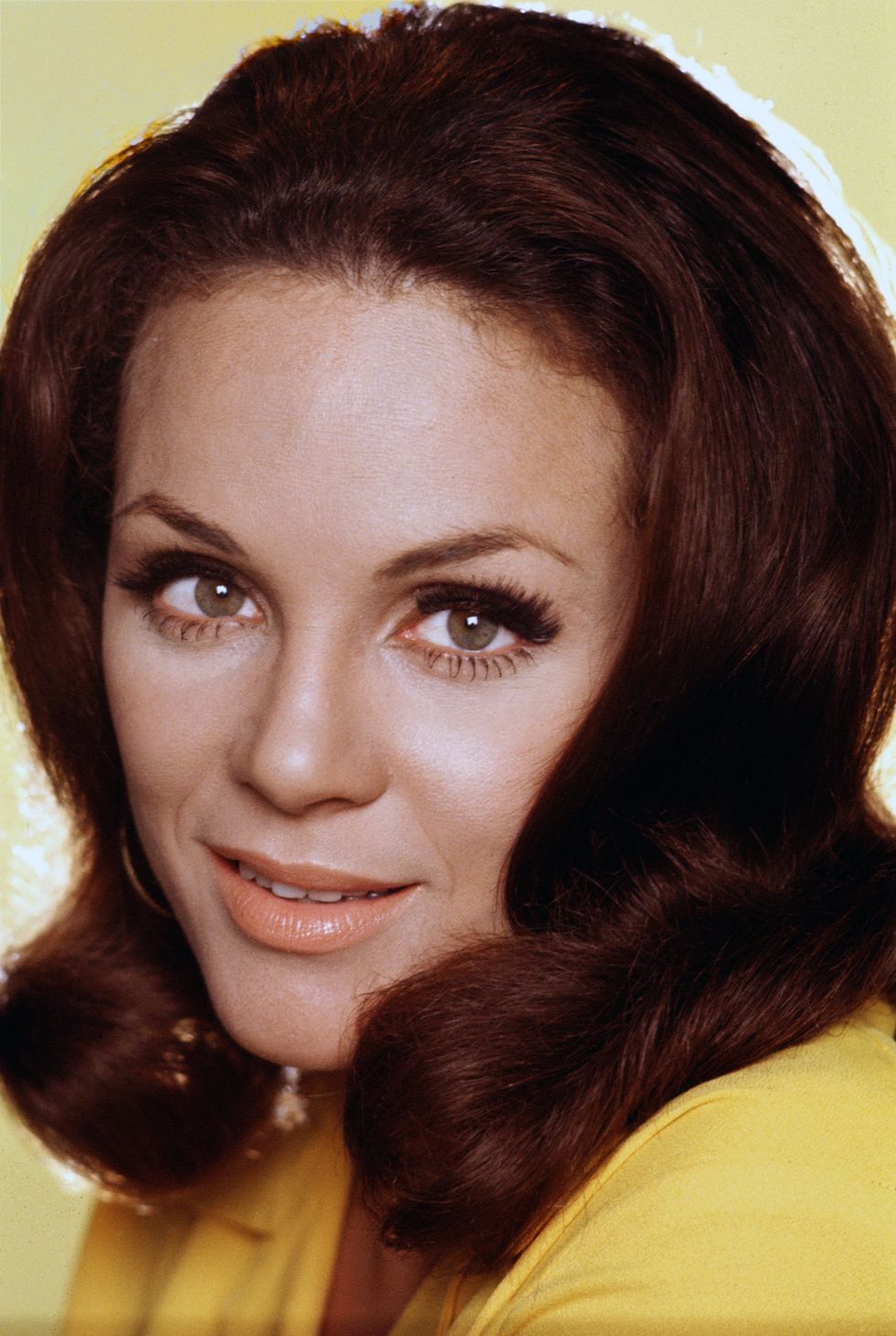 "As long as you're alive, you can do something," Harper famously said to
AARP.
In 2017, she felt well enough to return to work with a role in a short film titled
My Mom and The Girl,
and then did voice work on animated shows,
The Simpsons 
and
American Dad!
Her credits include
Li'l Abner
(1959),
Freebie and the Bean
(1974),
The Last Married Couple in America
(1980) and
Blame It on Rio
(1984). She and Mary Tyler Moore created an ABC movie called Mary and Rhoda in 2000, and later, she guest-starred on
Desperate Housewives
. She worked all the way up until her death, with roles on
Two Broke Girls
,
Melissa & Joey
and
Hot in Cleveland
.
Tragically, the disease returned and claimed Harper's life.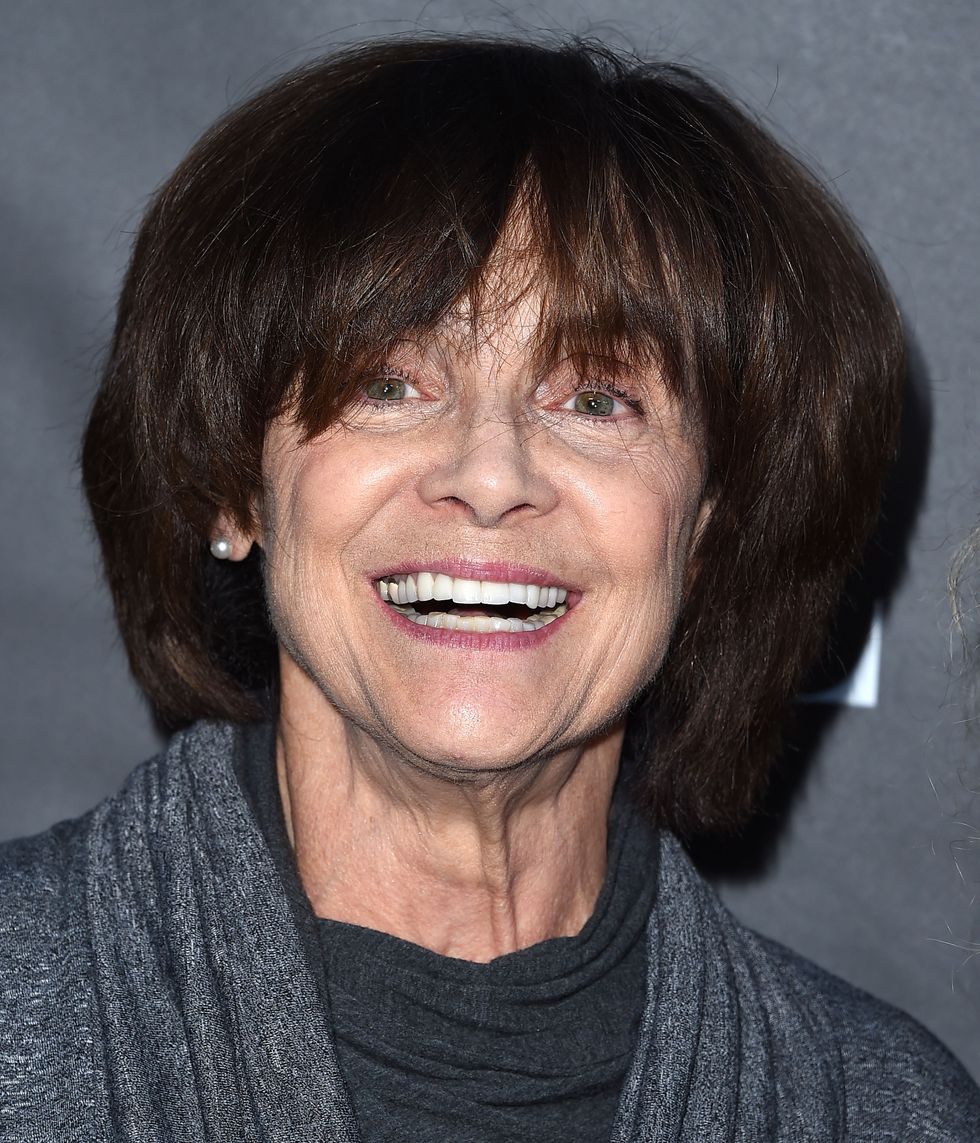 But we'll always remember her for her fabulous outlook and brilliant acting. Sadly, Harper wasn't the only big celebrity to die in 2019...
Luke Perry, fifty-two.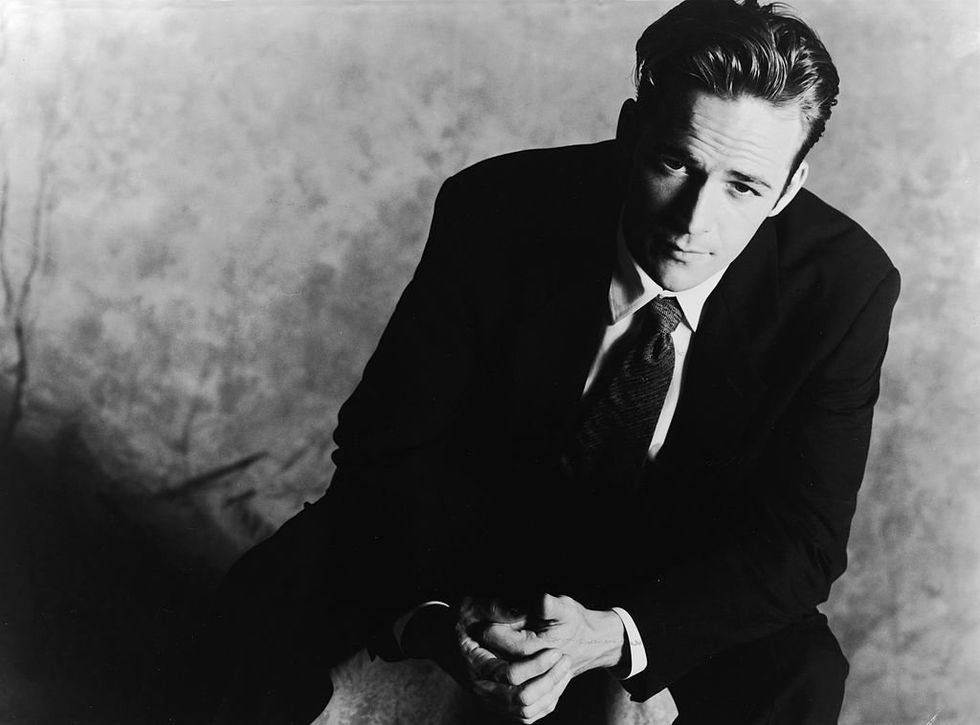 The actor was best known for his roles in 
Beverly Hills: 90210, 
and, more recently, on hit Netflix series, 
Riverdale. 
Perry died due to complications after having a stroke, in Los Angeles on the 4th of March.
Peggy Lipton, seventy-two.
The multitalented actress, model, and singer rose to fame on counterculture TV hit, 
The Mod Squad, 
but was introduced to a whole new audience through her role in David Lynch's 
Twin Peaks. 
Lipton died of colon cancer in Los Angeles on the 11th of May.
Carol Channing, ninety-seven.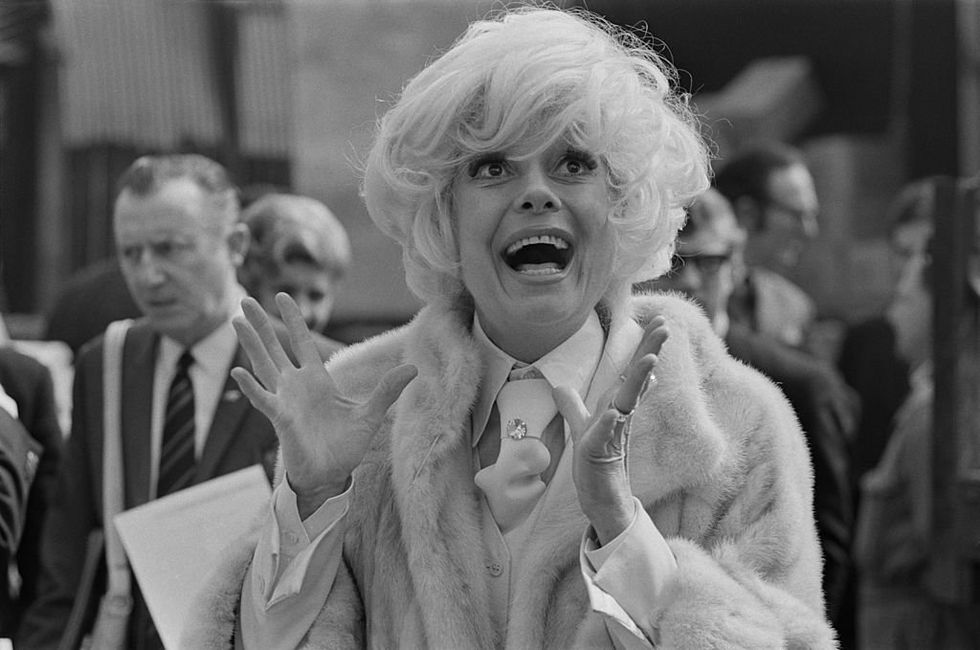 Channing was an American actress, singer, dancer, and comedian, known for her work on both stage and screen. She won a Golden Globe and was nominated for an Oscar for her role in 
Thoroughly Modern Millie, 
and appeared repeatedly on the 
Ed Sullivan Show. 
She died on January 15th, just sixteen days before her ninety-eighth birthday.
Nipsey Hussle, thirty-three.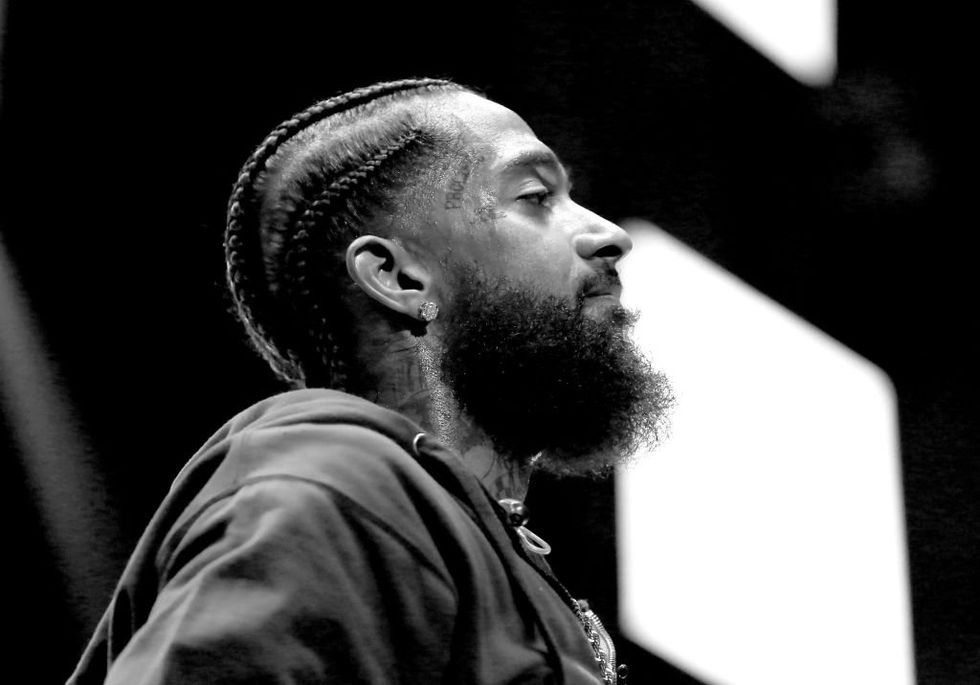 Born Ermias Joseph Asghedom, Nipsey Hussle was a rapper, entrepreneur, and community activist who emerged on the West Coast hip hop scene in the mid '00s. He was murdered for unknown reasons, shot by one Eric Holder, outside his Los Angeles clothing store on March 31st.
Jo Andres, sixty-four.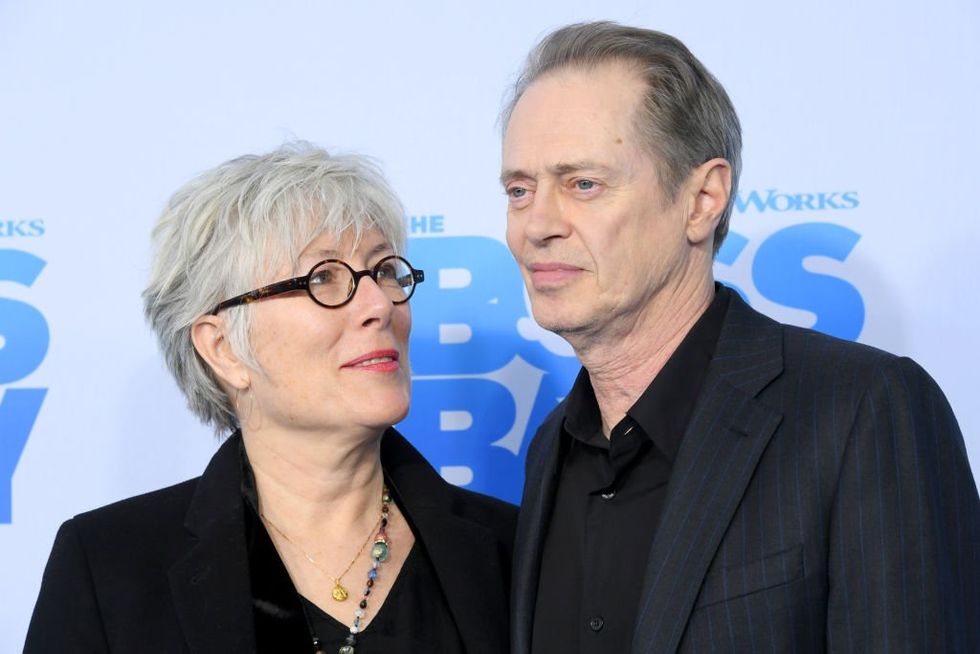 Andres was a filmmaker best known for 1996's 
Black Kite. 
She was the wife of movie star, Steve Buscemi, having been together for over thirty-one years. Andres died on January 6th in her home in Park Slope, Brooklyn, New York, from encapsulating peritoneal sclerosis.
Steve Bell, eighty-three.
Good Morning America and a professor of telecommunications at Ball State University. He passed away on January 25.
Dick Miller, ninety.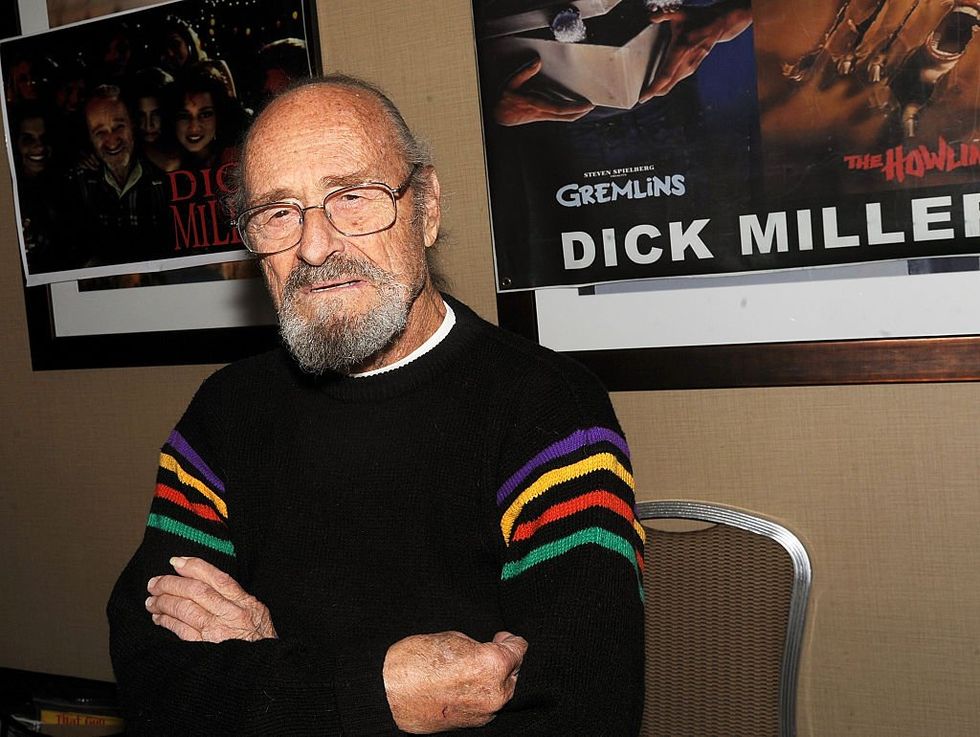 Richard (Dick) Miller was an American actor who
reportedly
featured in over 180 movies. His most recognizable roles were in 
Gremlins
, 
Gremlins 2: The New Batch
, 
The Little Shop of Horrors
, 
Night of the Creeps
, and 
The Terminator. 
He died of natural causes in his home in Los Angeles.
Kristoff St. John, fifty-two.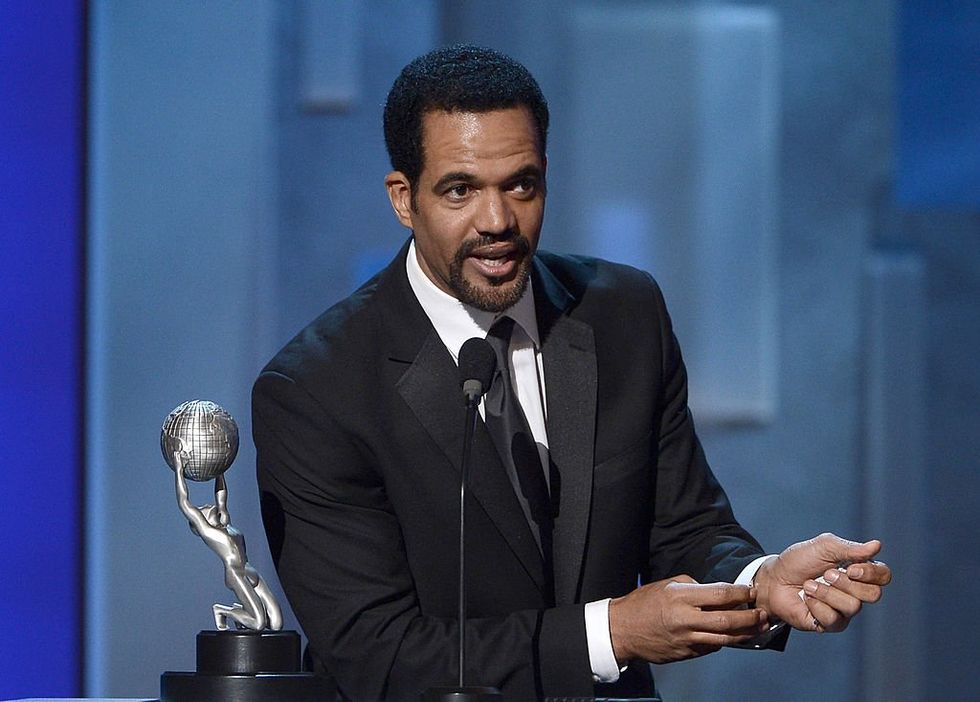 St. John is best known for his role as Neil Winters on daytime soap, 
The Young & The Restless, 
the most watched daytime drama, winning two Emmy's for his work. He also won eleven NAACP Image Awards. St. John was found dead at his home in Los Angeles, with the cause of death listed as heart failure.
Julie Adams, ninety-two.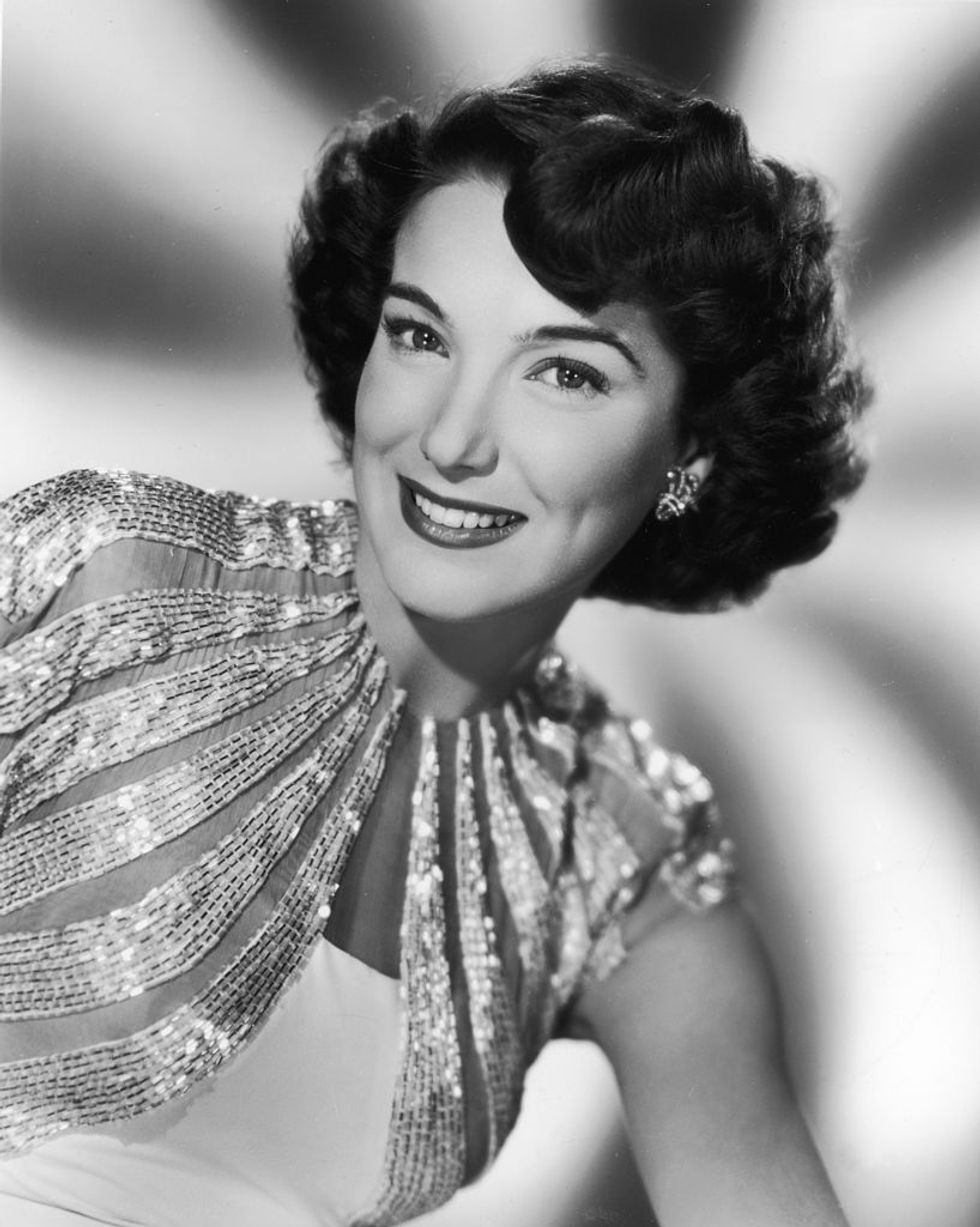 Adams was an actress, known for her role in 
Creature of the Black Lagoon, 
and her starring lead role as Eve Simpson in 
Murder, She Wrote. 
She passed away on February 3rd in Los Angeles, and is survived by two sons.
Karl Lagerfeld, eighty-five.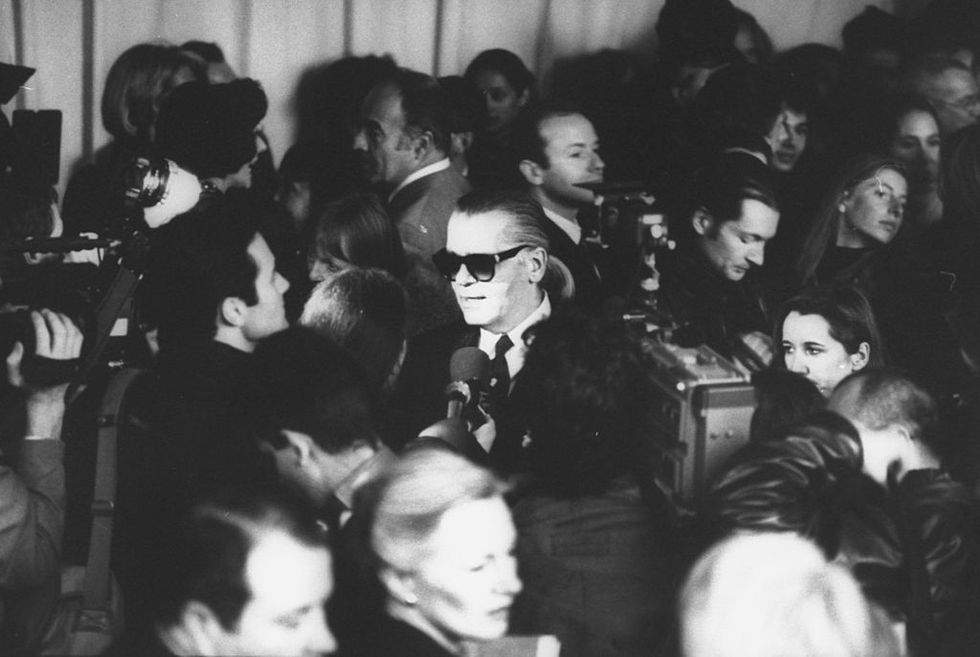 The iconic fashion designer was primarily known as the creative director of the fashion house, Chanel, where he worked until his death. Lagerfeld fell victim to complications of pancreatic cancer on February 19th.
Albert Finney, eighty-two.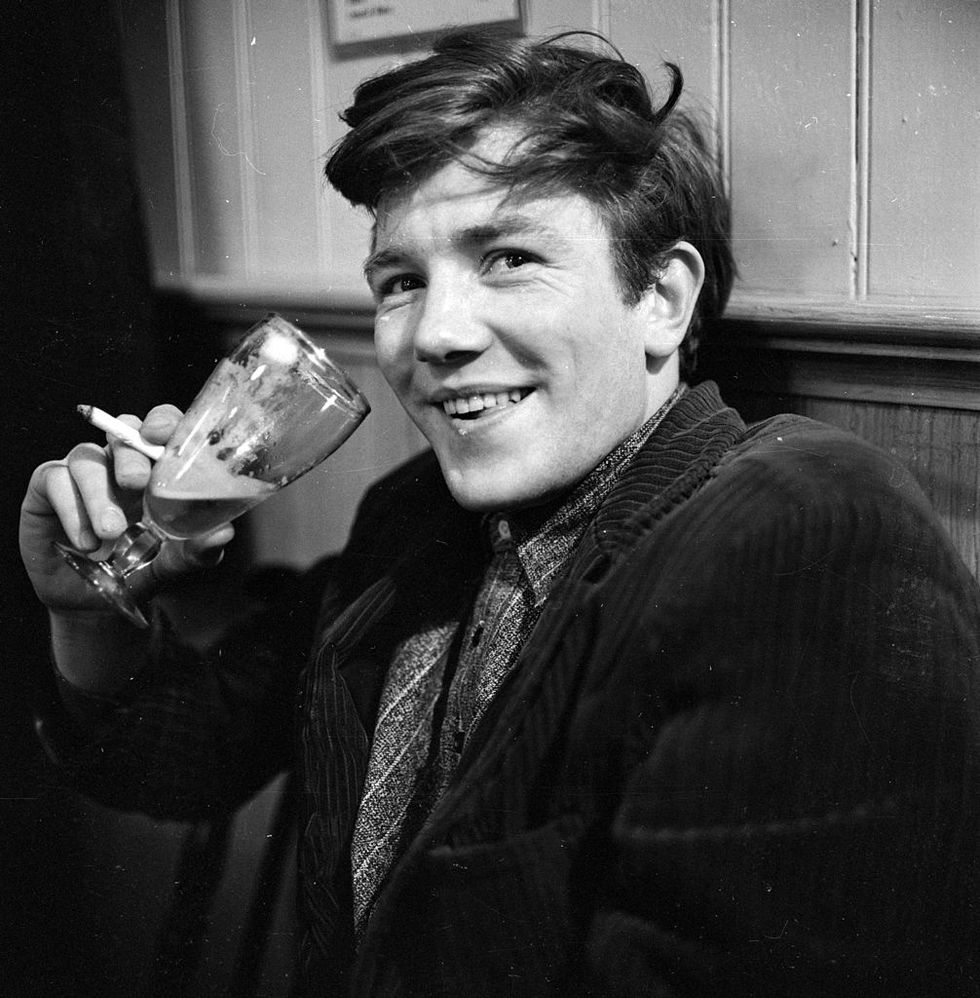 Finney was a British actor with an impressive five Oscar nominations over his lifetime. They were for 
Tom Jones
, 
Murder on the Orient Express
, 
The Dresser
, 
Under the Volcano
, and 
Erin Brockovich
. He died of a chest infection in London, UK, on February 7th.
Carmen Argenziano, seventy-five.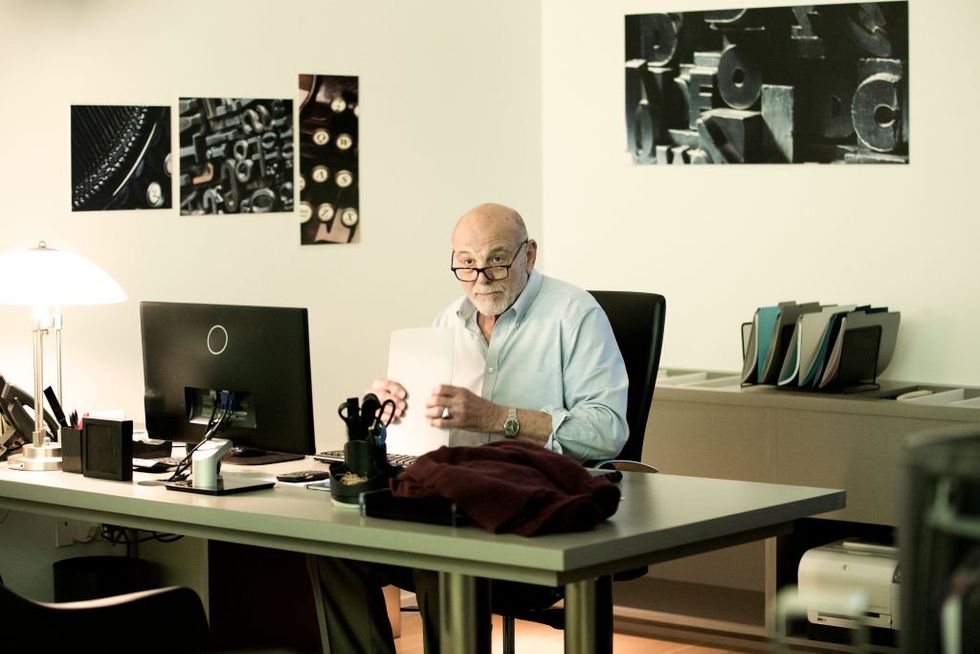 Argenziano had an illustrious acting career. He's best known for his role as Jacob on
Stargate SG-1. 
He also appeared in many television shows, including 
Cheers, Melrose Place, Criminal Minds, The Mentalist, 
and 
Hawaii Five-0. 
He died in Los Angeles on February 10th.
Beverly Owen, eighty-one.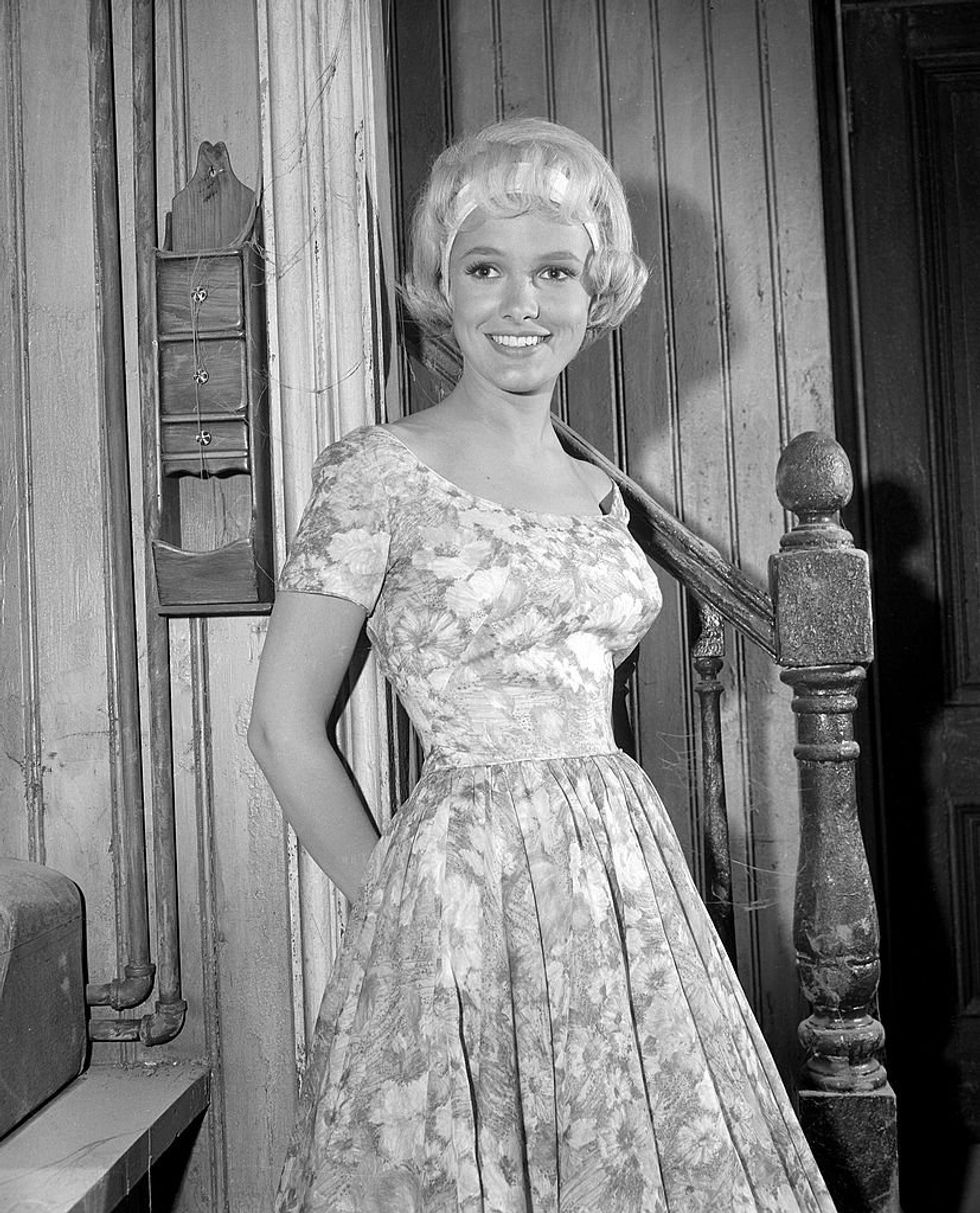 Owen was an American TV actress, best known as the original Marilyn Munster on 
The Munsters. 
She died of ovarian cancer in Montpelier, Vermont, on February 21st.
Stanley Donen, ninety-four.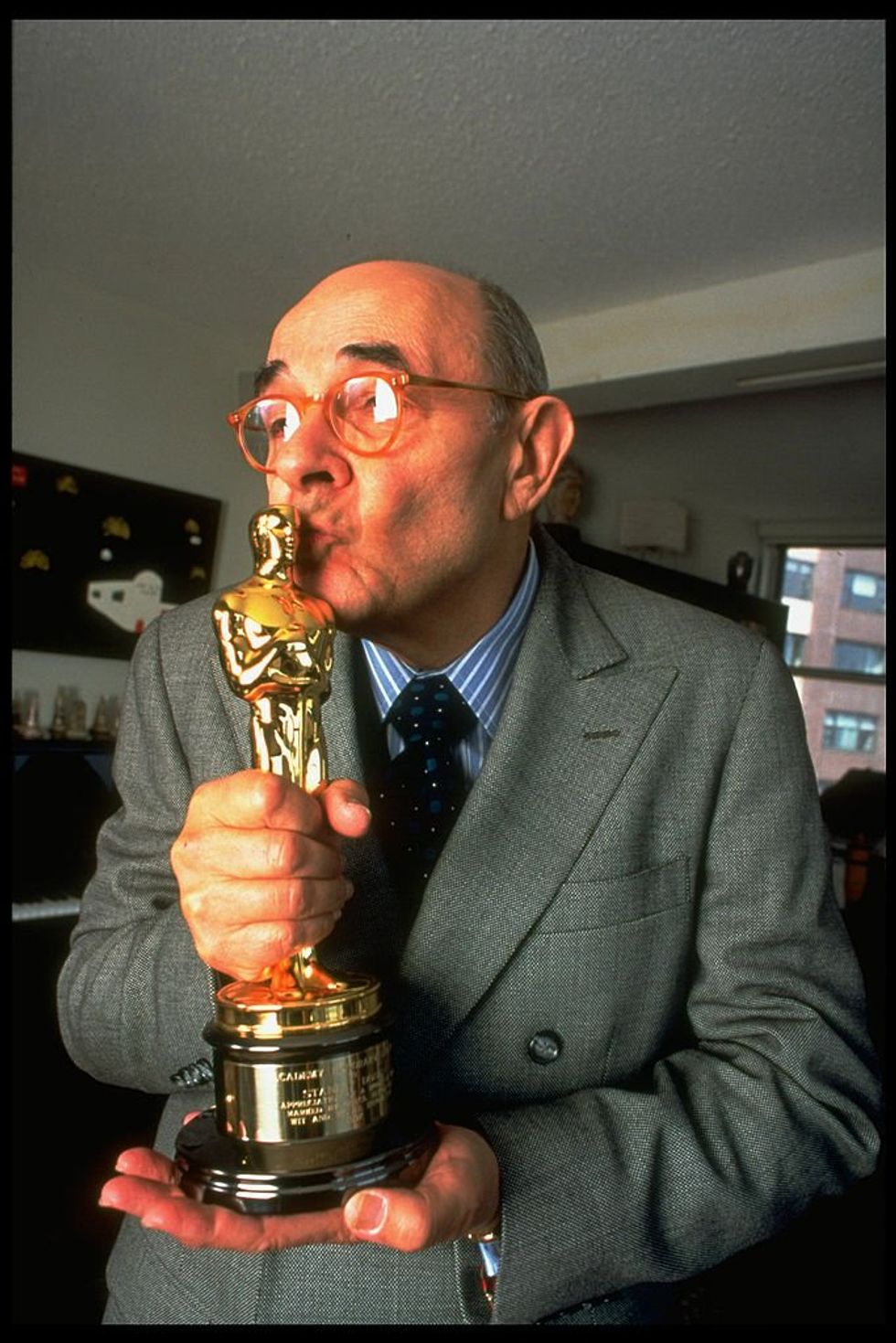 Legendary Hollywood director, Stanley Donen, was best known for his movies 
On The Town 
and 
Singin' In The Rain, 
which he co-directed alongside Gene Kelly. He also directed classics like 1957's 
Funny Face, 
and 1954's 
Seven Brides For Seven Brothers, 
and won a lifetime achievement Academy Award in 1998. Donen died on February 21st in New York City of heart failure.
Peter Tork, seventy-seven.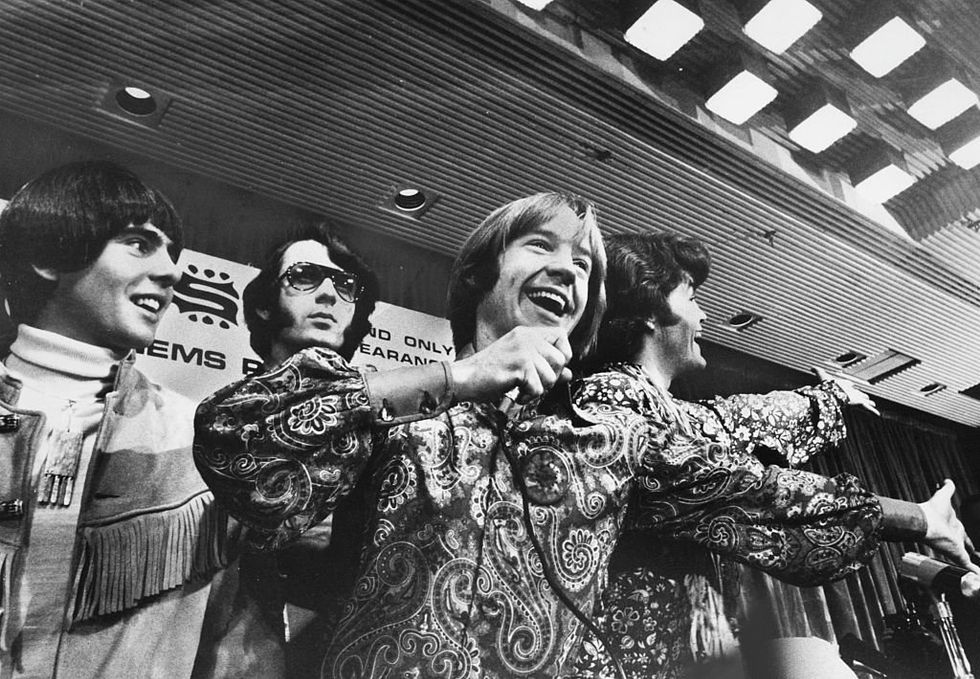 Tork was a musician best known as the keyboardist and bass player of pop band, The Monkees. Tork announced that he'd been diagnosed with a rare form of cancer called adenoid cystic carcinoma. Although he was successfully treated multiple times, he eventually succumbed to his illness on February 21st.
Katherine Helmond, eighty-nine.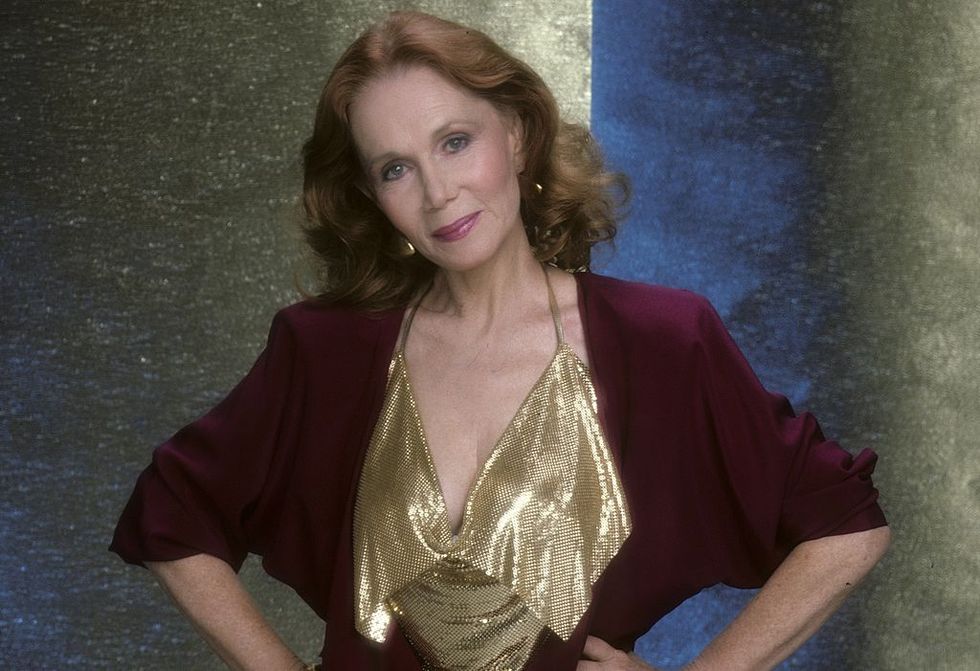 Sitcom star, Katherine Helmond, was nominated for an Emmy seven times. She was best known for her roles on 
Who's The Boss, 
and 
Soap, 
alongside a guest appearance on 
Everybody Loves Raymond 
in 2002. Helmond died in her home in Los Angeles on February 23rd of Alzheimer's disease.
Keith Flint, forty-nine.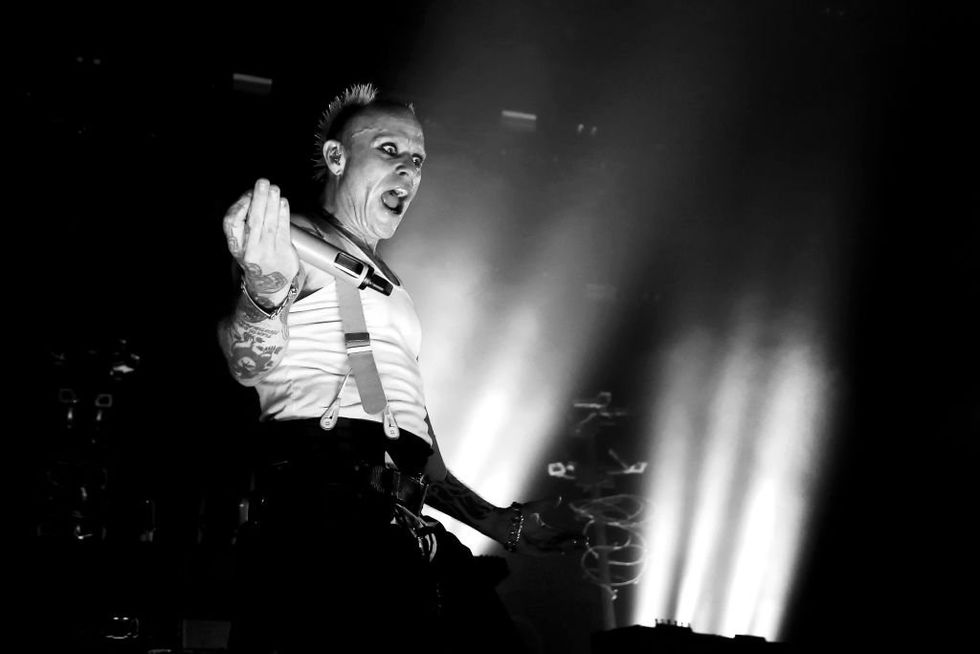 The lead singer of UK electro-dance band, The Prodigy. Having struggled with depression all of his life, Flint died by suicide in his home in Essex, UK, on March 4th.
Jed Allan, eighty-four.
Jed Allan was a legendary actor best known for his work in a range of popular soap operas. He played Don Craig on 
Days Of Our Lives,
and Rush Sanders on 
Beverly Hills: 90210. 
Allan died at home in Palm Desert, California on March 9th, eight days after his eighty-fourth birthday.
John Carl Buechler, sixty six.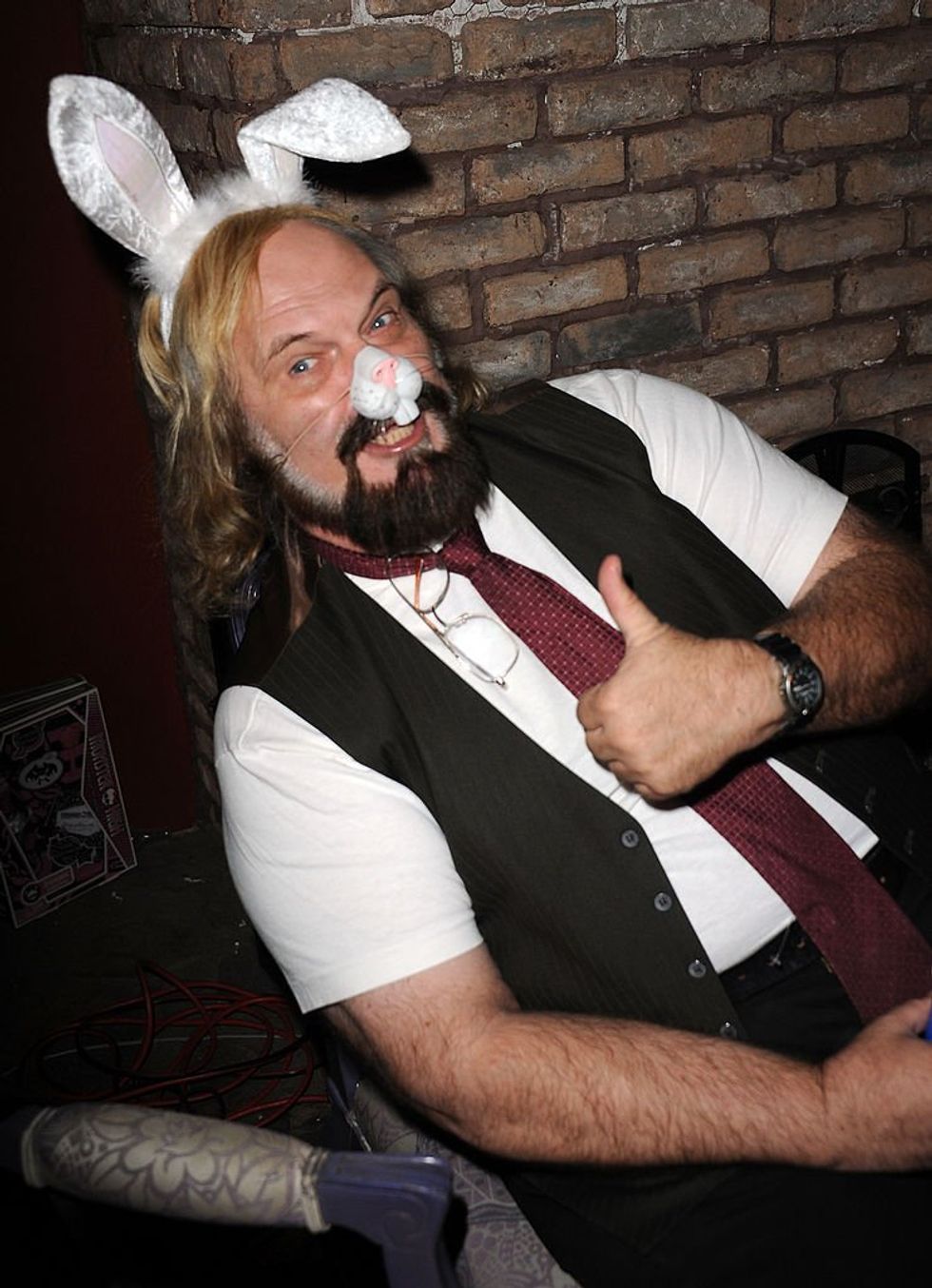 Buechler was a legendary special effects artist, working on movies including Troll, Friday the 13th: Part VII, Halloween 4, and A Nightmare on Elm Street 4. He died of prostate cancer on March 18th.
Larry Cohen, eighty-two.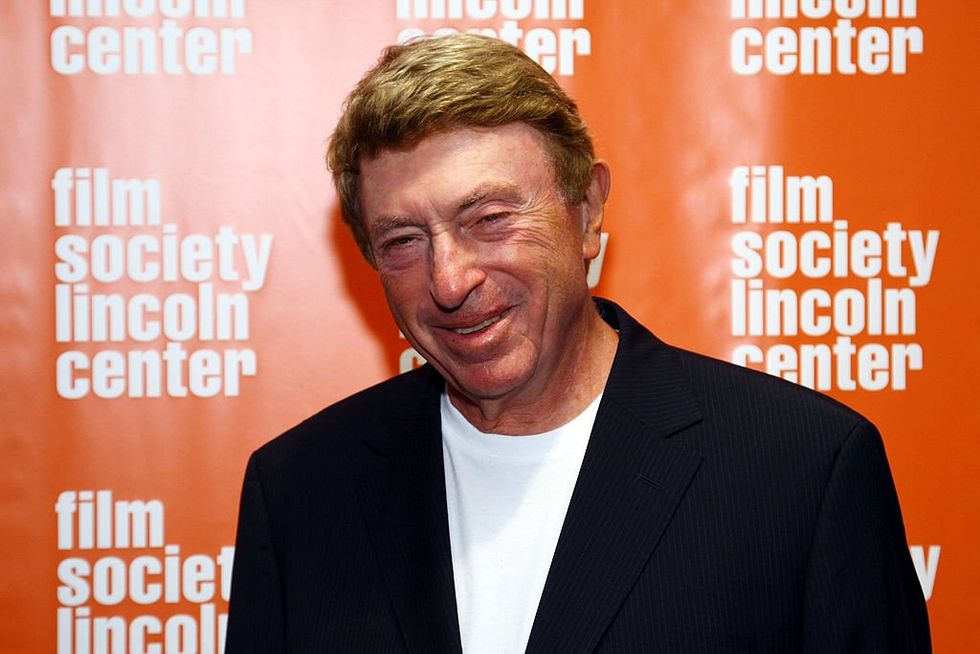 Larry Cohen was a beloved director of a range of horror and sci-fi movies, including 
It's Alive, Q, The Stuff, 
and 
Hell Up In Harlem. 
He died peacefully in his home in Beverly Hills on March 23rd.
Joe Pilato, seventy.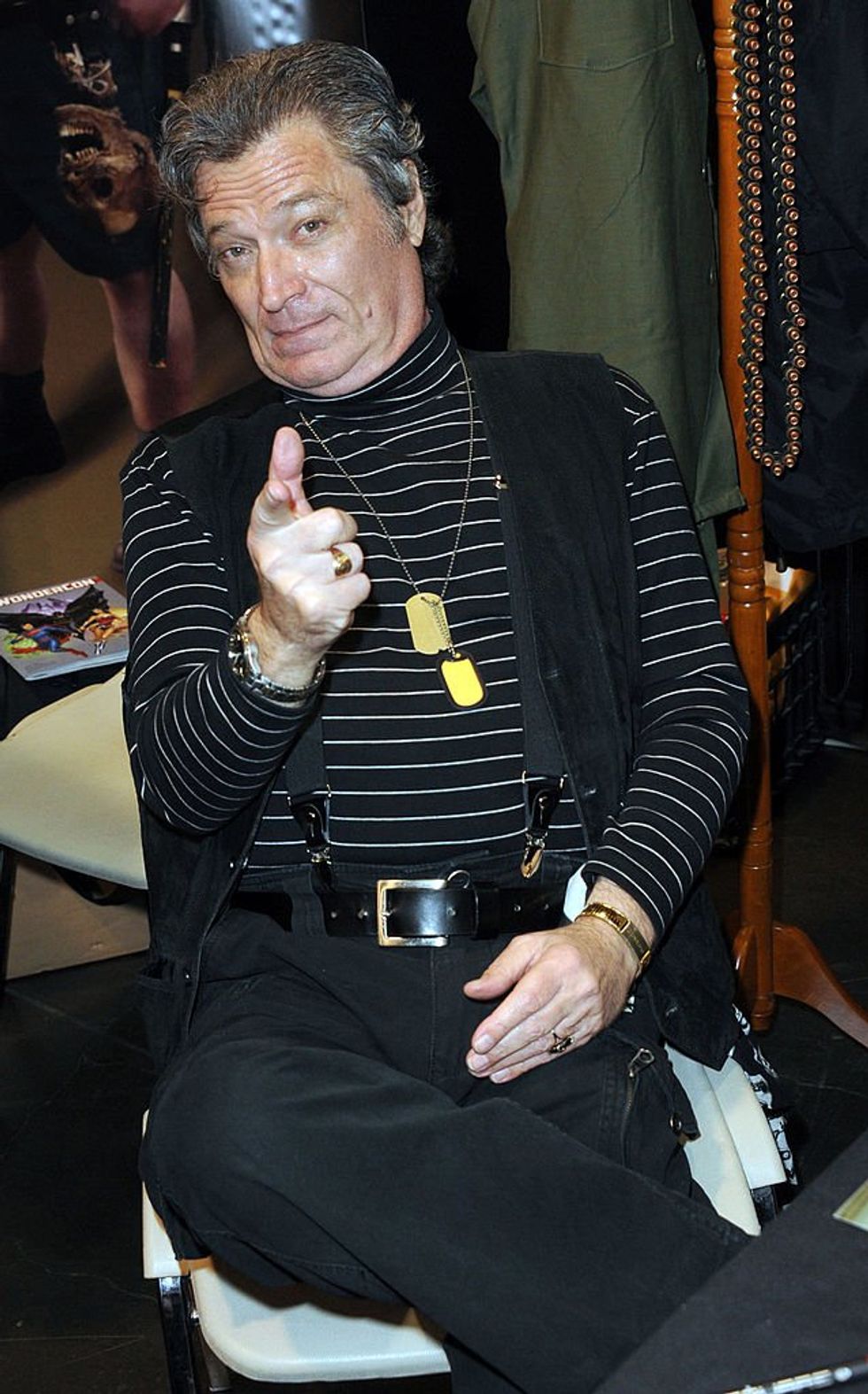 Pilato was a horror movie star, known for his roles in films like 
Wishmaster 
and 
Effects. 
He was best known for his starring role in the horror classic 
Day of the Dead, 
directed by George Romero in 1985. He died in his sleep in Los Angeles on March 24th.
Agnes Varda, ninety.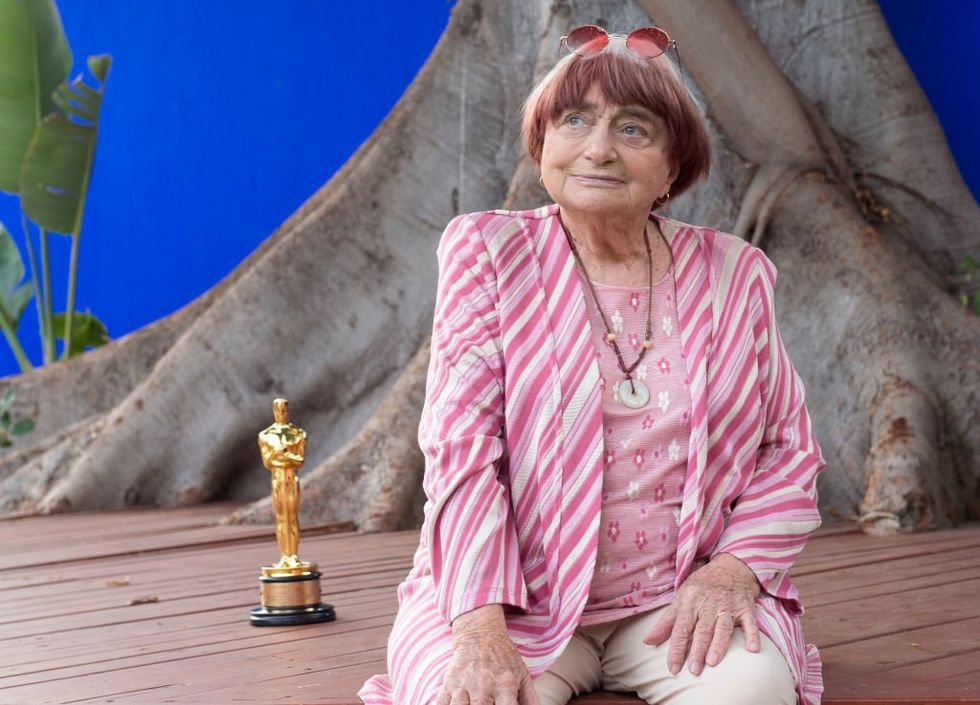 French filmmaking icon, Varda, was best known for pioneering the French New Wave movement, making films with signature realism and tackling important social issues. Varda was nominated for an Oscar for Best Director for her 2018 movie 
Faces Places. 
Varda died of cancer on March 29th in Paris.
Nadja Regin, eighty-seven.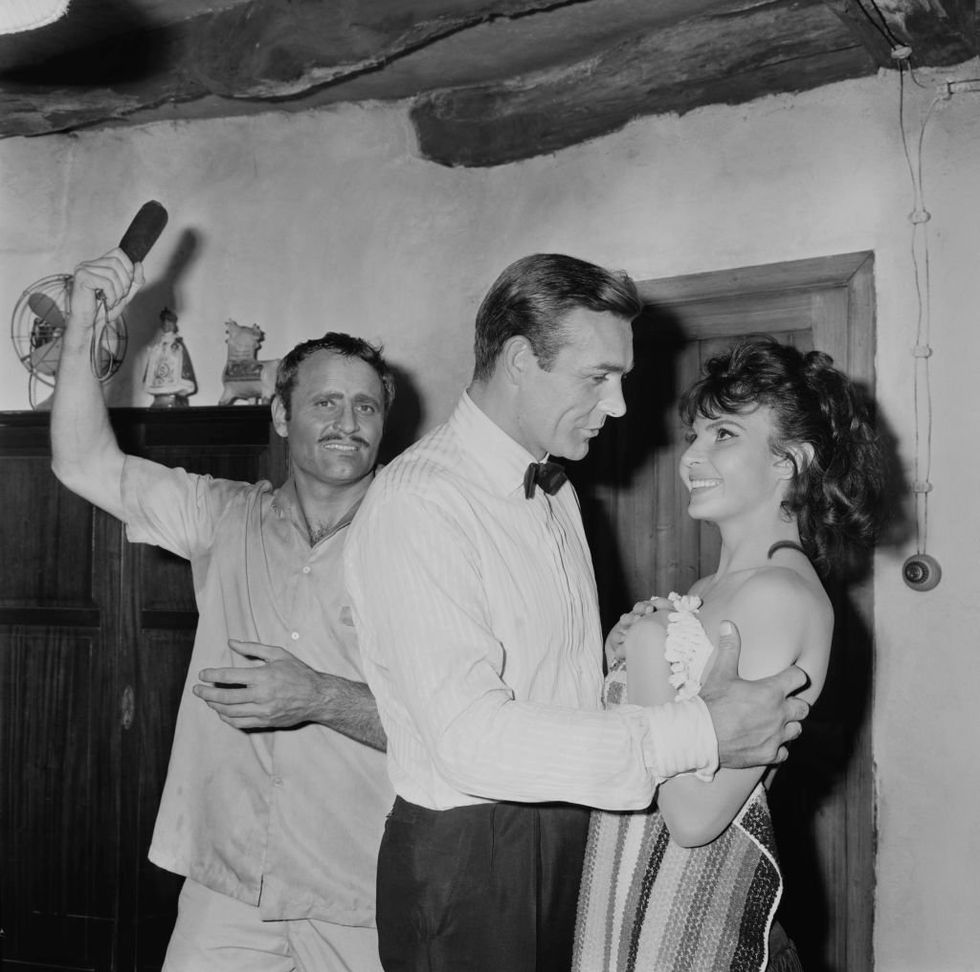 Regin was a Serbian actress, best known for her guest role in Bond movie, 
Goldfinger, 
and starring role in 
From Russia With Love. 
She died in London, UK, on April 6th.
Seymour Cassel, eighty-four.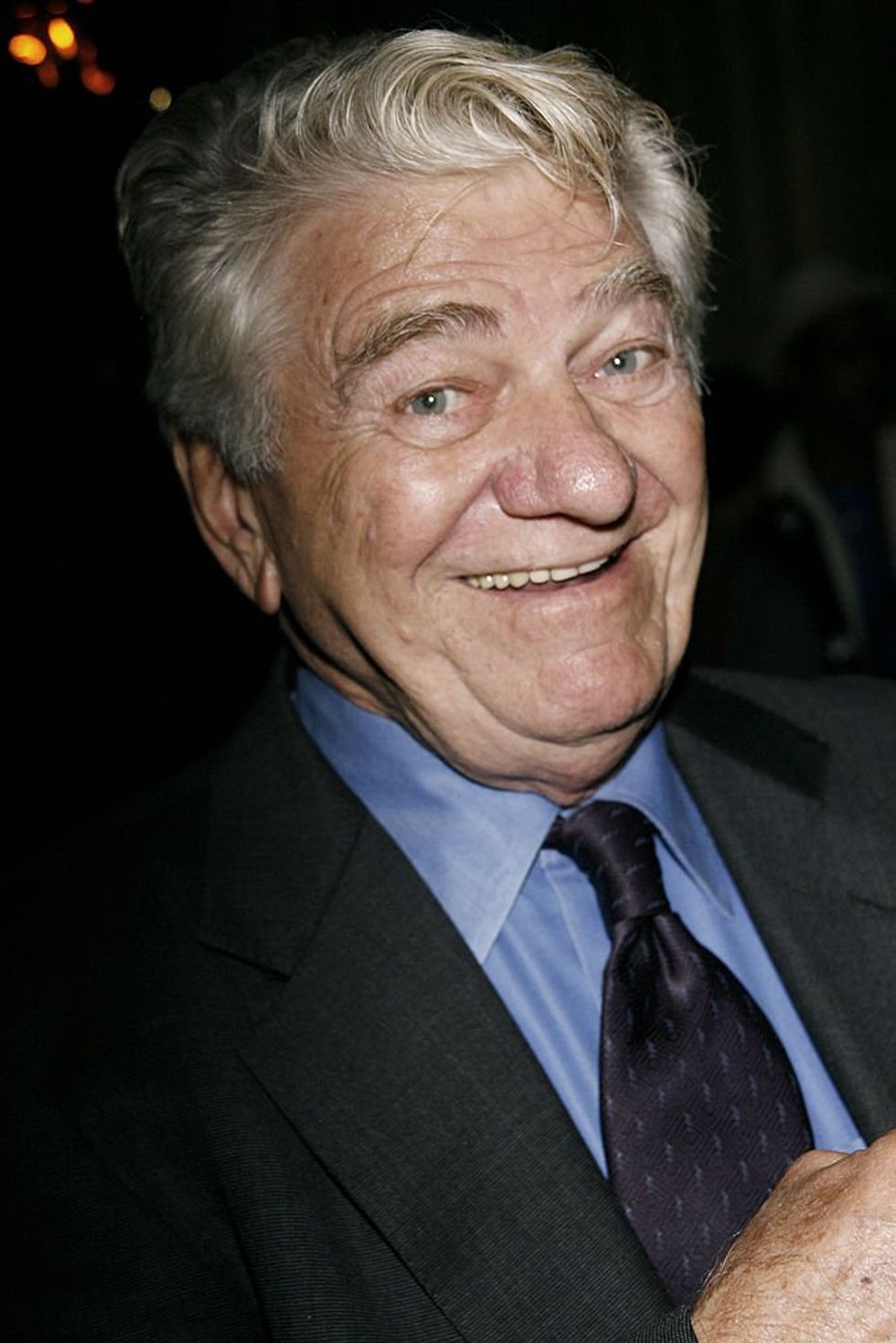 Cassel was a legendary character actor and was nominated for an Oscar for Best Supporting Actor in 1968 for drama movie, 
Faces. 
He was also well-known for his collaborative relationship with Wes Anderson and was cast in many of the director's movies including 
The Royal Tenenbaums 
and 
Rushmore. 
He died on April 7th of Alzheimer's disease.
Georgia Engel, seventy.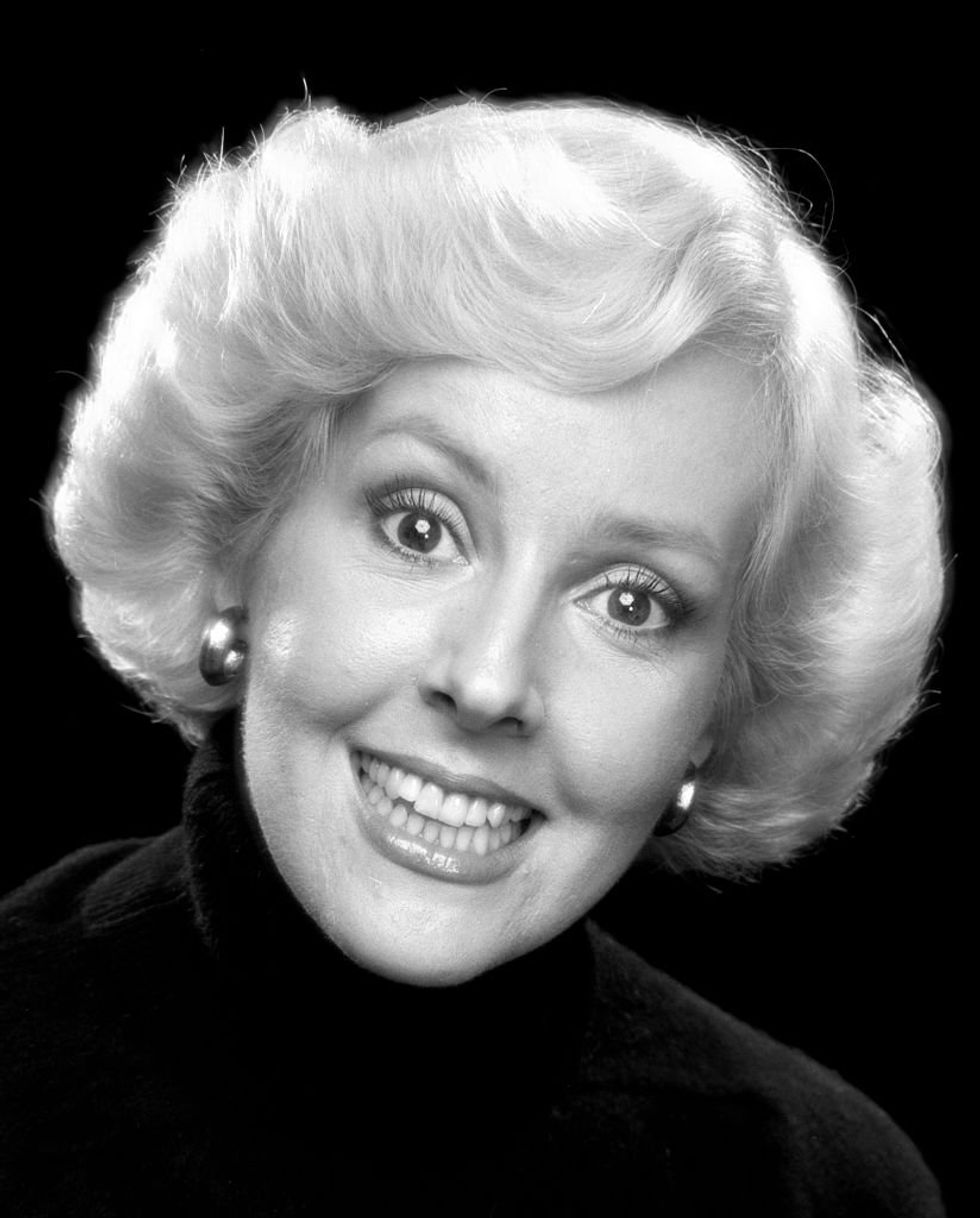 Engel was a popular American actress best known for playing Georgette Franklin Baxter in smash hit sitcom, 
The Mary Tyler Moore Show. 
She was a firm follower of Christian Science, so when she fell ill, she did not consult a doctor, leaving her cause of death unknown. Engel passed on April 12th in Cape Charles, Virginia.
Fay McKenzie, one hundred and one.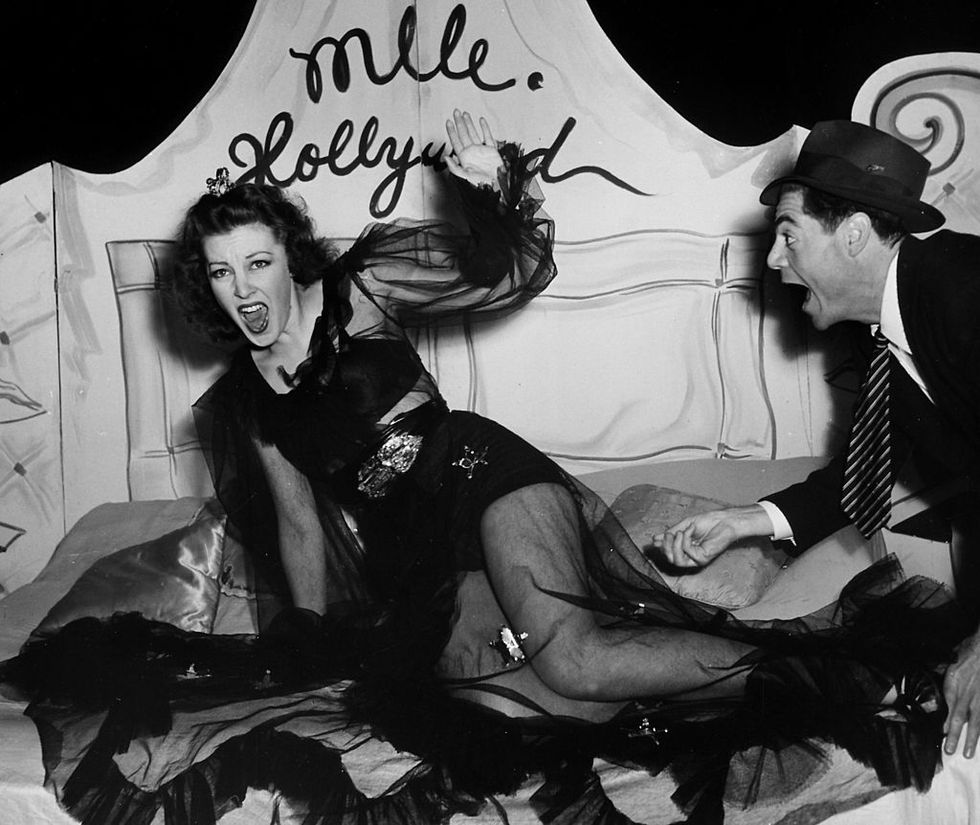 McKenzie was a legendary actress, starting work at just ten months old and working up until a year before her death. She died of natural causes in her sleep in Highland Park, Los Angeles, on April 16th and is survived by two children.
Lorraine Warren, ninety-two.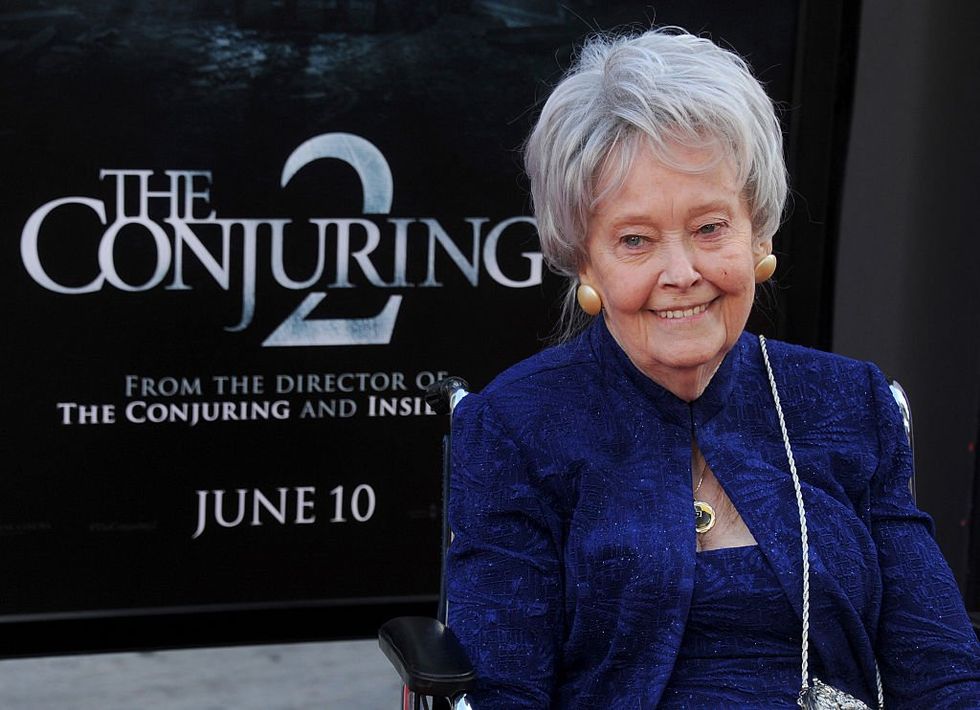 Alongside her husband, Ed, Lorraine Warren was a famous paranormal investigator involved in numerous high profile hauntings, including the Amityville Horror. She was played by Vera Famiga in 
The Conjuring 
film franchise. Warren died peacefully in her sleep in her home in Monroe, Connecticut.
Ken Kercheval, eighty-three.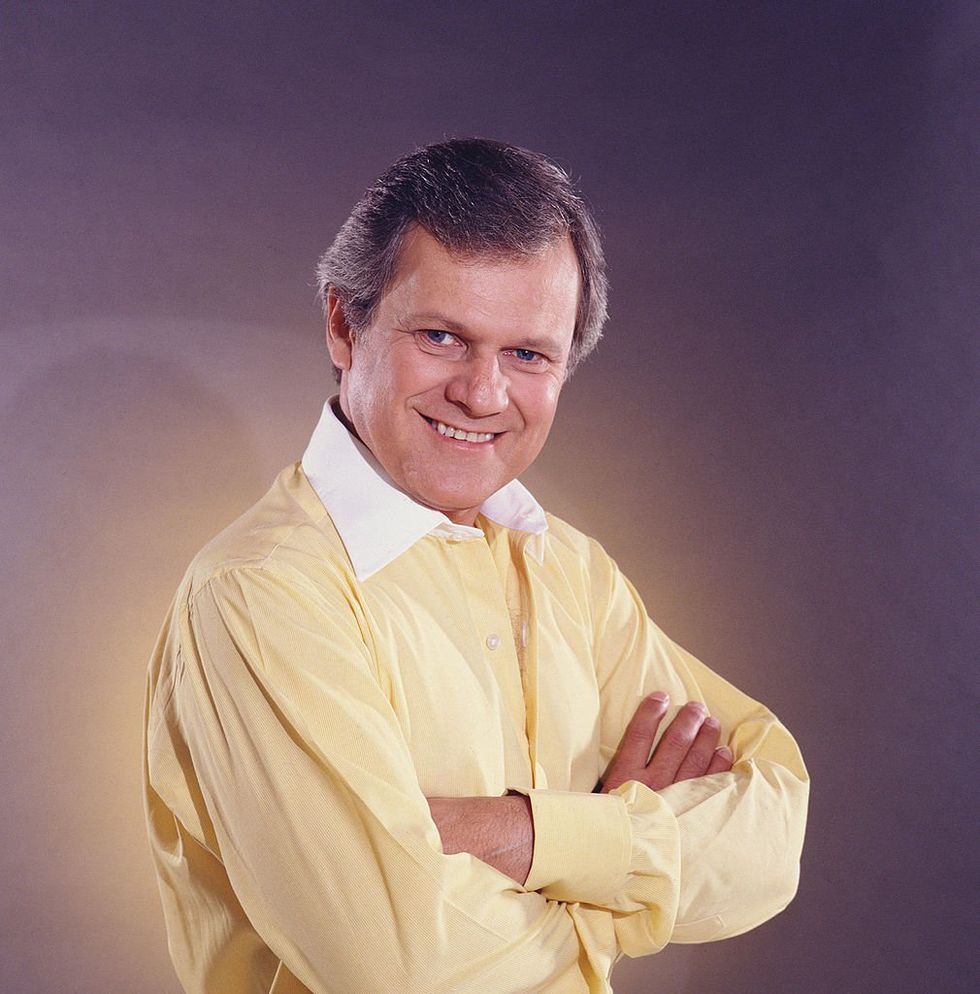 Kercheval was an actor, best known for his role as Cliff Barnes on long-running soap opera, 
Dallas, 
plus its 2012 revival. Having survived lung cancer in 1994, Kercheval died from complications relating to pneumonia in Los Angeles on April 21st, 2001. He's survived by three children and six grandchildren.
John Singleton, fifty-one.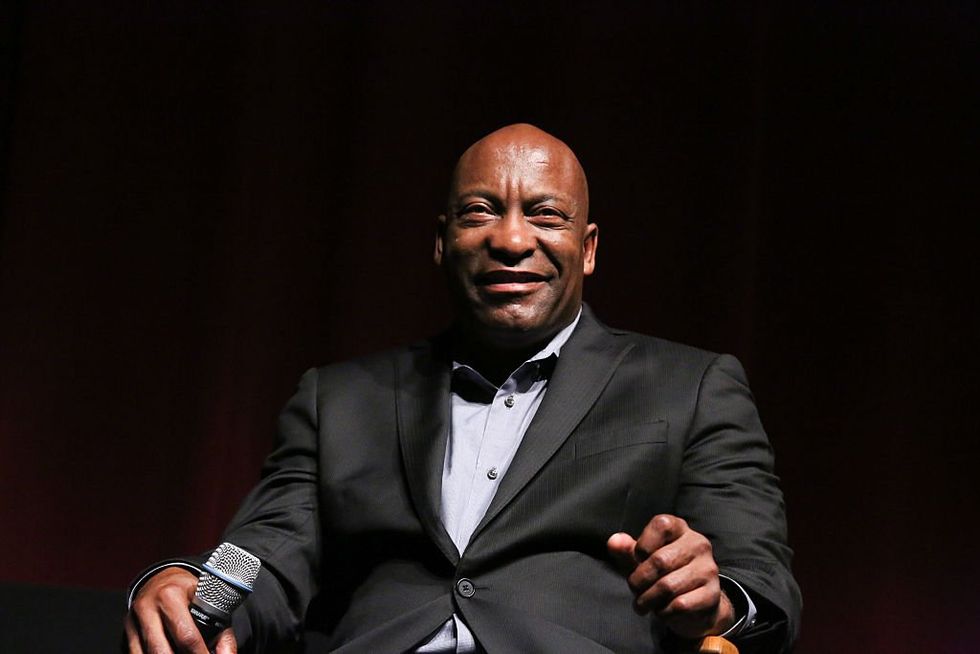 Singleton was a legendary screenwriter, director, and producer. In 1991, Singleton was nominated for the Best Director Academy Award for 
Boyz n the Hood. 
He was the first African-American to ever be nominated, and, at age twenty-four, he was also the youngest ever nominee. Singleton died on April 28th in Los Angeles after suffering a stroke.
Peter Mayhew, seventy-four.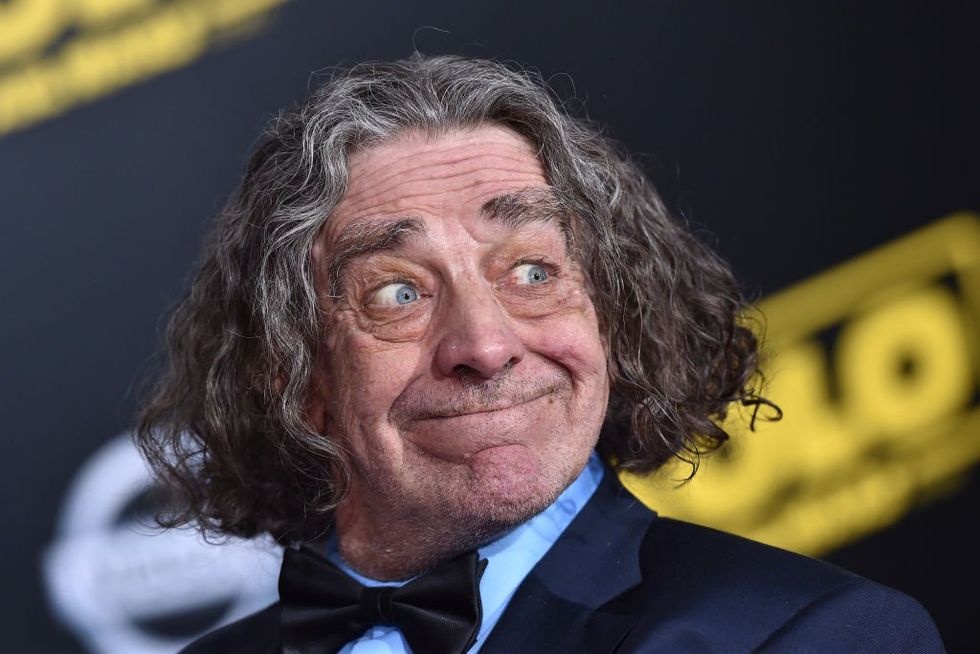 The English-American actor was best known for his role as Chewbacca in the
Star Wars
film franchise. He had a heart attack at his home in Boyd, Texas on April 30th.
Alvin Sargent, ninety-two.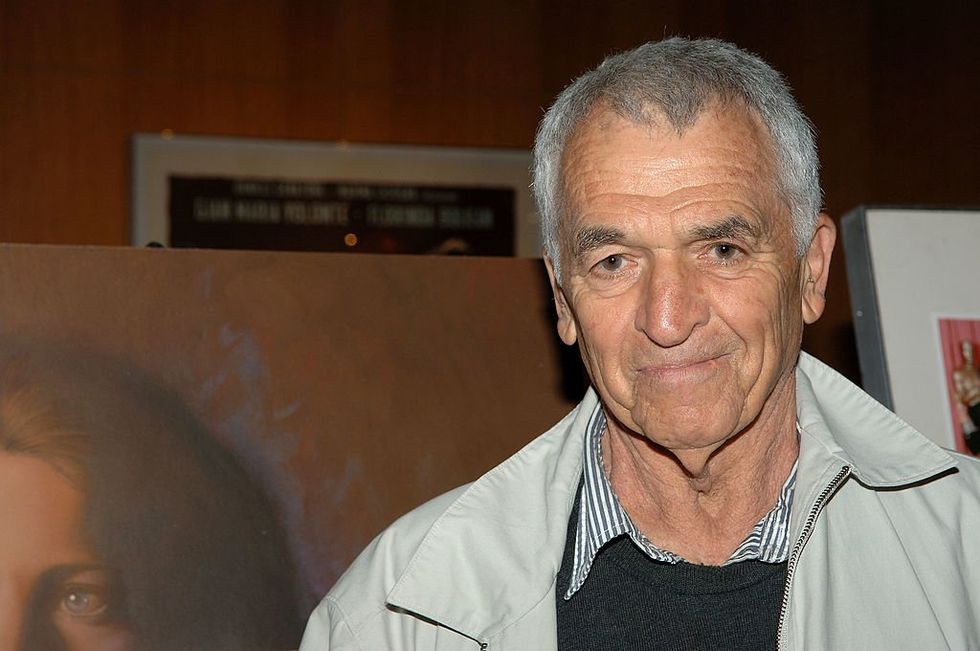 Sargent was a screenwriter best known for his work on three 
Spider Man 
movies. He'd also won two Oscars, one for 1977's 
Julia, 
and 1981's 
Ordinary People. 
He died of natural causes in his home in Seattle, Washington, on May 9th.
Doris Day, ninety-seven.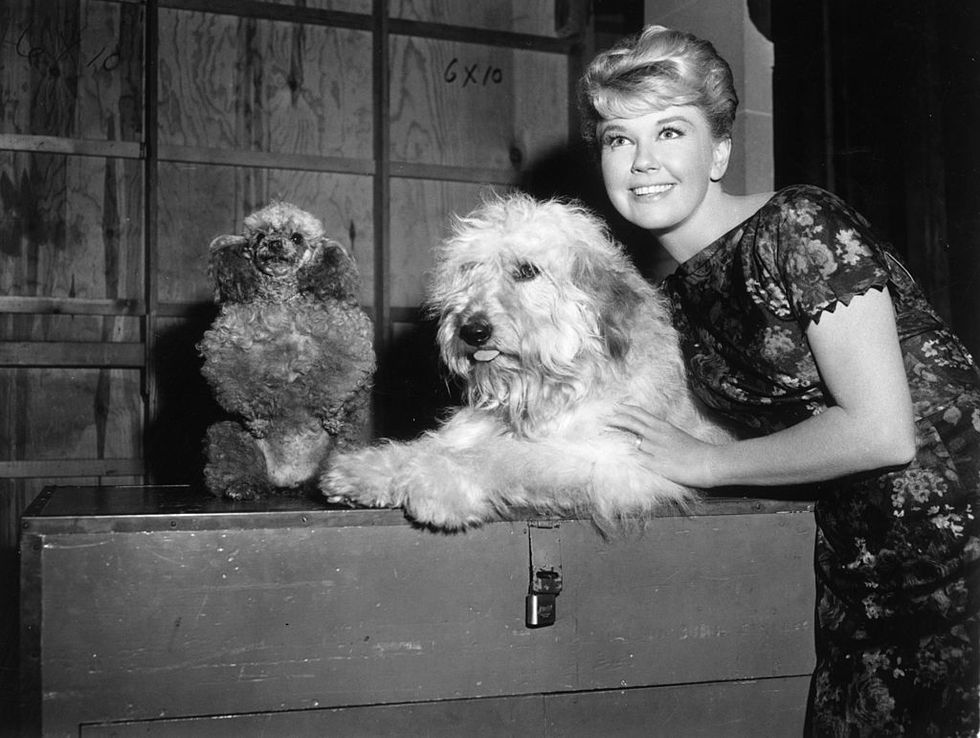 The huge Hollywood star was most known for her roles in musicals such as 
Calamity Jane, 
alongside her own sitcom 
The Doris Day Show. 
She was also a popular musician, with hit songs like "Que Sera Sera." Day was also a social activist with many charity projects. She died after having contracted pneumonia on May 13th.
Grumpy Cat, seven.
Tim Conway, eighty-five.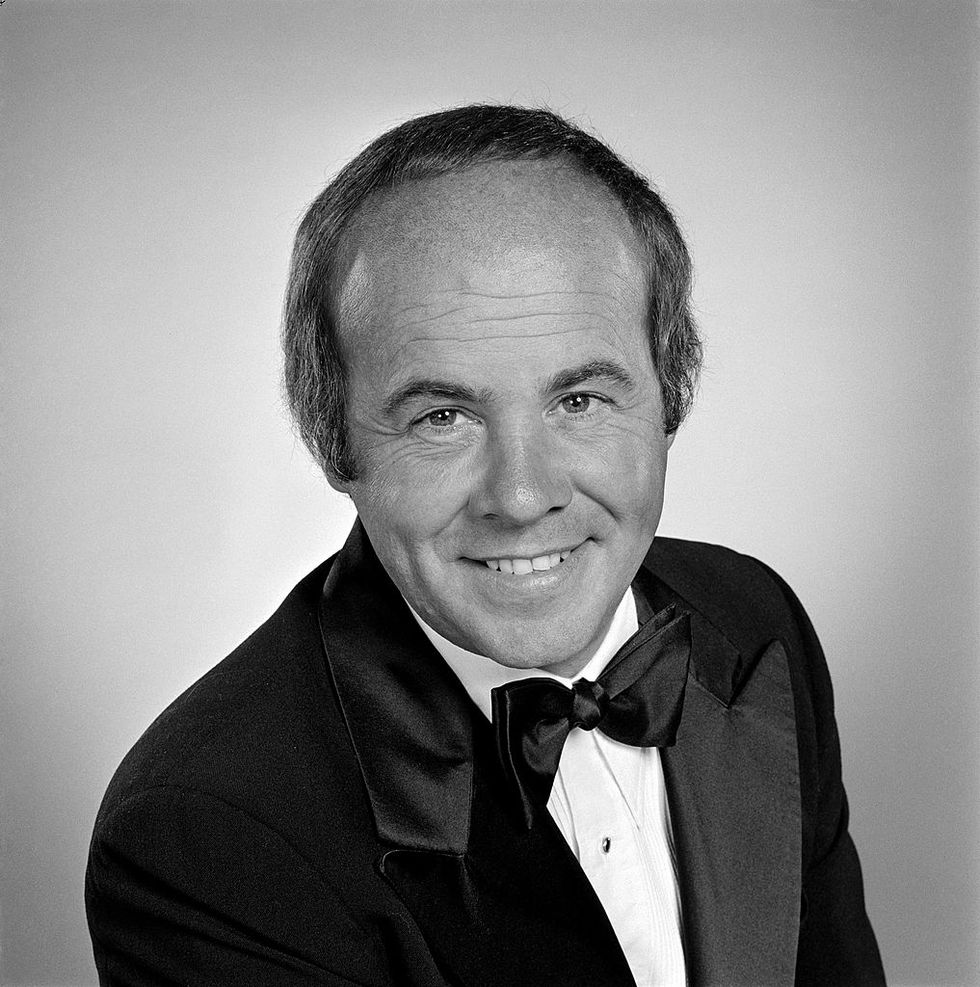 Actor, comedian, writer, and director, Conway, is best known for his work on 
The Carol Burnett Show, 
and eventually starring in 
The Tim Conway Show. 
He won four Emmys and a Golden Globe throughout his illustrious career. He died in Los Angeles on May 14th of complications of normal pressure hydrocephalus.
Niki Lauda, seventy.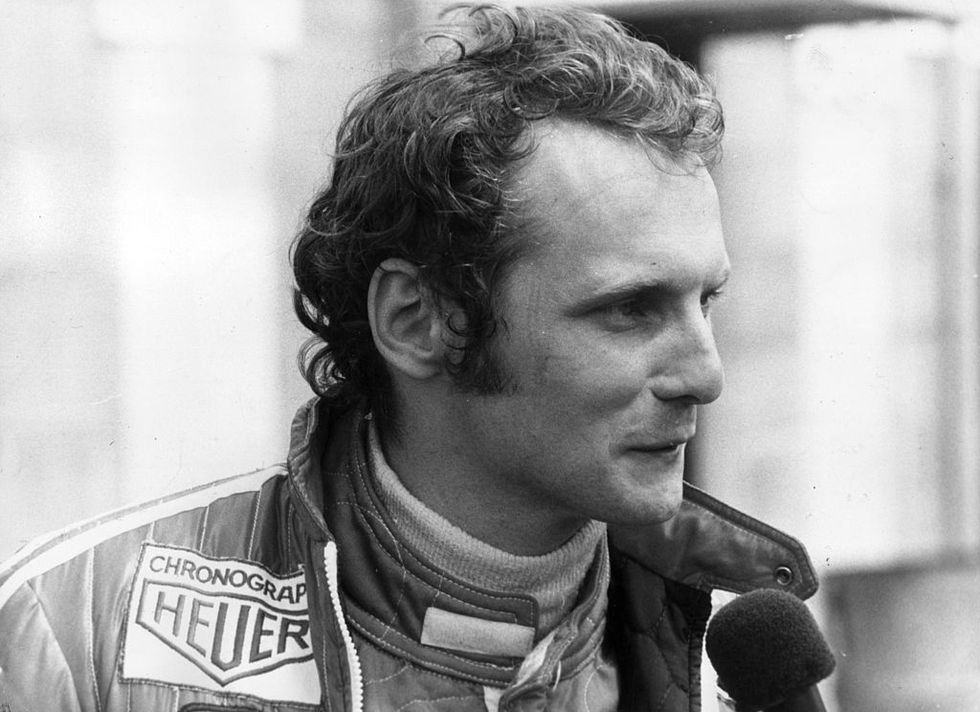 Lauda was an Austrian Formula One icon, winning the World Driver's Champion award in 1975, 1977, and 1984. His rivalry with British driver, James Hunt, was the subject of the 2013 movie 
Rush, 
in which Lauda was played by Daniel Brühl. He died peacefully of complications related to kidney problems in Zurich, Switzerland on May 20th.
Carmine Caridi, eighty-five.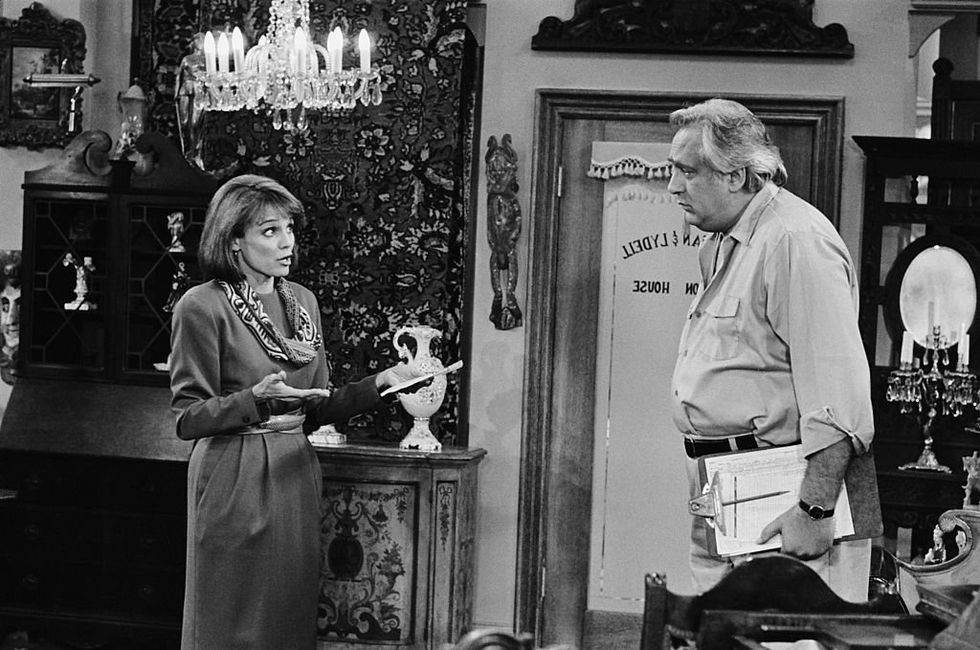 Caridi was an actor, best known for his role as Carmine Rosato in the movies 
The Godfather Part II 
and 
The Godfather Part III. 
Caridi also became the first person to be expelled from The Academy Of Motion Picture Arts and Sciences due to a copyright infringement incident. He slipped into a coma and died in Cedars-Sinai Medical Center in Los Angeles on May 28th.
Dr. John, seventy-seven.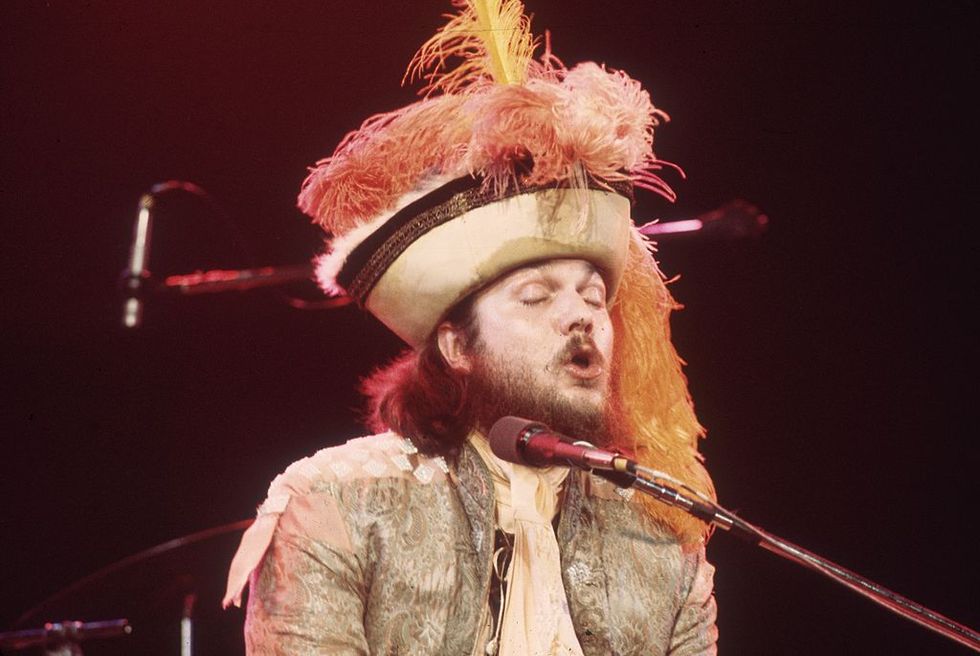 Born Malcolm John Rebennack Jr., Dr. John was a pioneering blues, jazz, rock & roll, and boogie-woogie musician. He'd won six Grammy Awards and was inducted into the Rock & Roll Hall of Fame in 2011. Dr. John died of a heart attack in the early hours of June 6th in New Orleans, Louisiana.
Gloria Vanderbilt, ninety-five.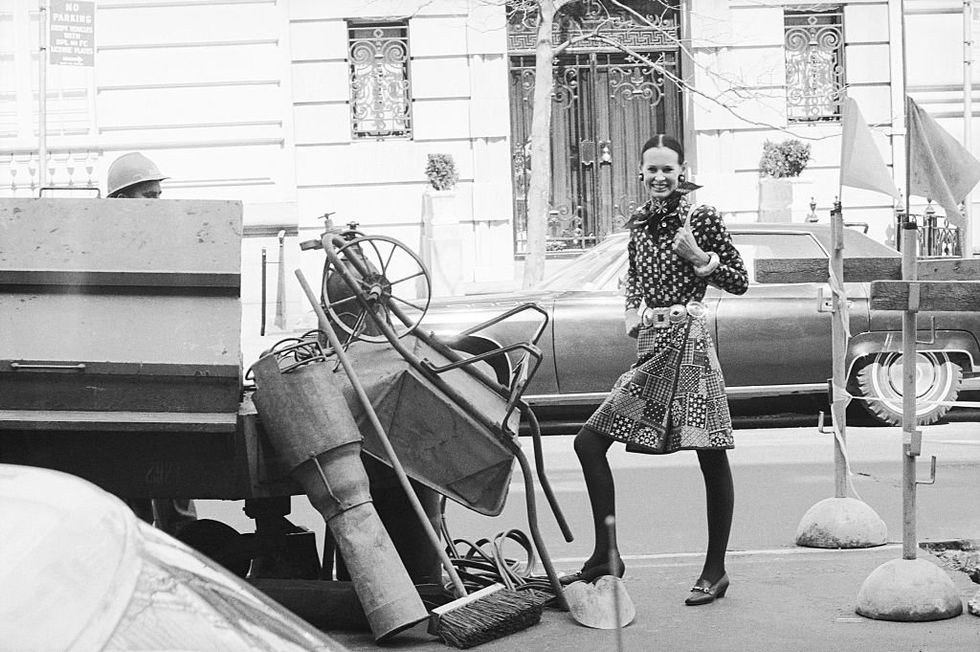 Heiress, socialite, author, actress, and fashion designer, Gloria Vanderbilt, was a member of the high society Vanderbilt family. She was perhaps best known for her pioneering range of blue jeans and is the mother of CNN anchor, Anderson Cooper. Vanderbilt died of stomach cancer on June 17th in her native city of New York.
Beth Chapman, fifty-one.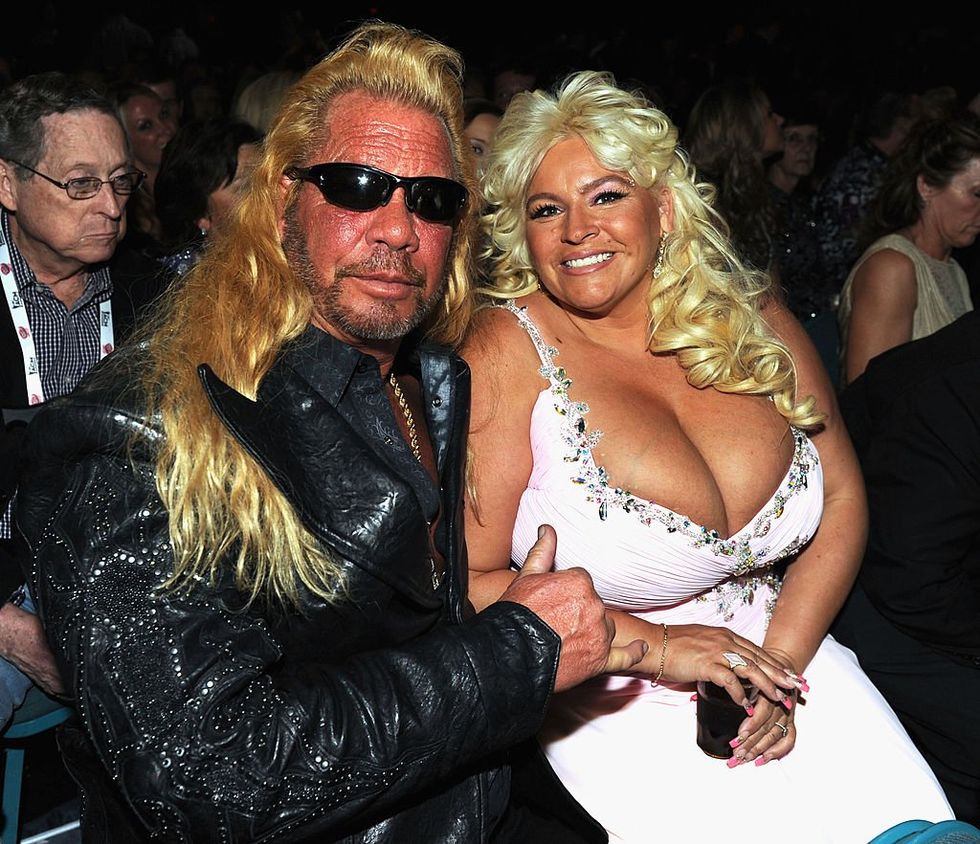 Reality star, Beth Chapman, was best known for her marriage to Dog the Bounty Hunter. The two starred together in many hugely successful television shows. Chapman died after a long battle with lung and throat cancer on June 26th in Honolulu, Hawaii.
Cameron Boyce, twenty.
Jessie, and the movie franchise, Descendants. The star often shared his love for his family across all of his social media platforms and was well known for being a kind and charitable young man. He was only twenty years old when he passed away, a consequence of an epileptic seizure that he suffered in his sleep on July 6th.