The internet's heart was broken when it was revealed that legendary NBA player, Kobe Bryant, and his thirteen-year-old daughter, had died in a helicopter crash earlier this year.
Today, Kobe's wife, Vanessa, has paid a heartbreaking tribute to Kobe on what would've been his 42nd birthday.
It's a truly devastating read.
Keep scrolling to see what she had to say.
Bryant was a true basketball star.
His father, Joe Bryant, was also a professional NBA player, and Kobe began playing basketball professionally straight out of high school.
He was a true legend in the sport.
By his second season, Kobe had been named an All-Star.
When he was just thirty-four years old, Kobe became the youngest player in league history to reach 30,000 career points.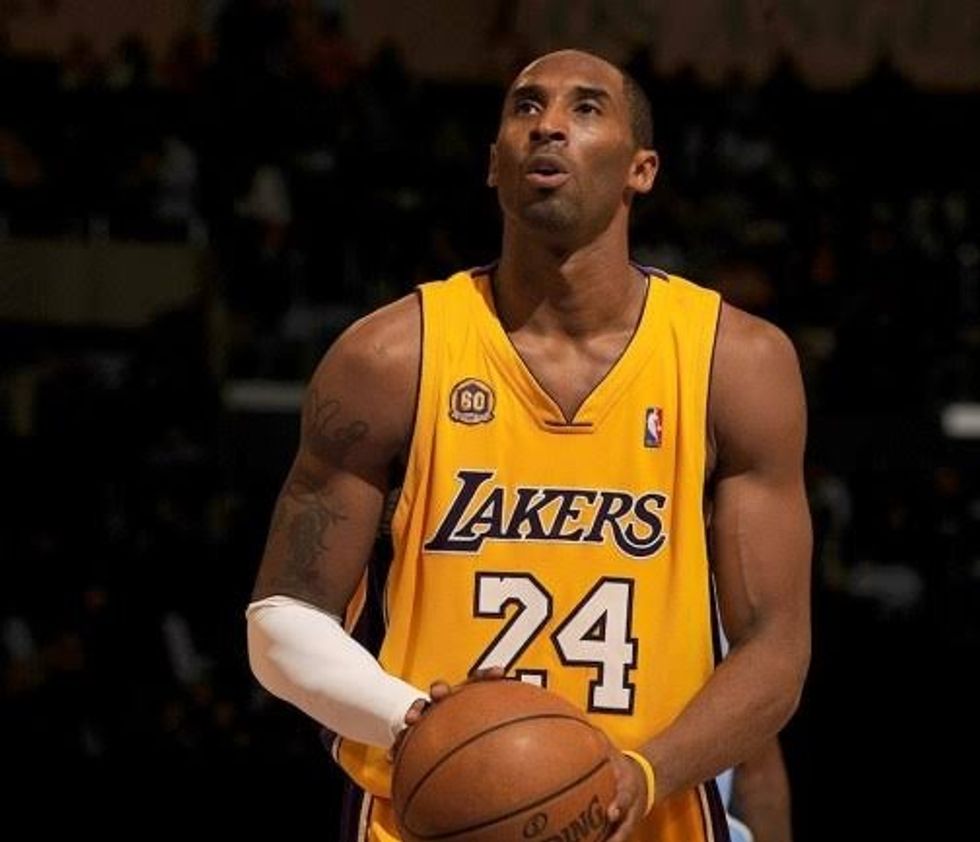 And on February 1st of 2010, it was announced Kobe was the all-time leading scorer in Lakers franchise history.
His achievements didn't end there.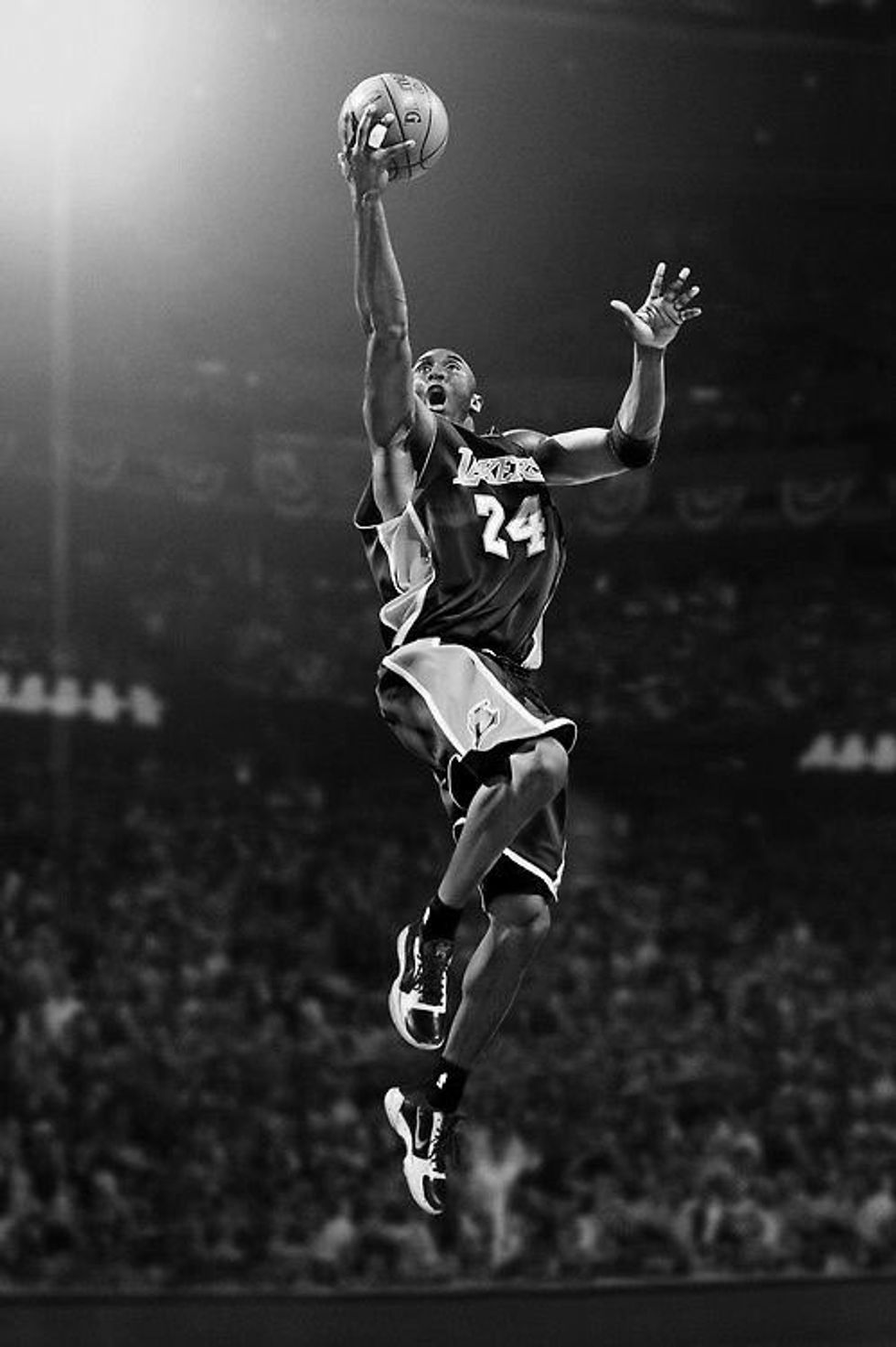 Kobe also won 2 gold medals in the 2008 and 2012 Olympic Games.
He was a massive success off the court, too.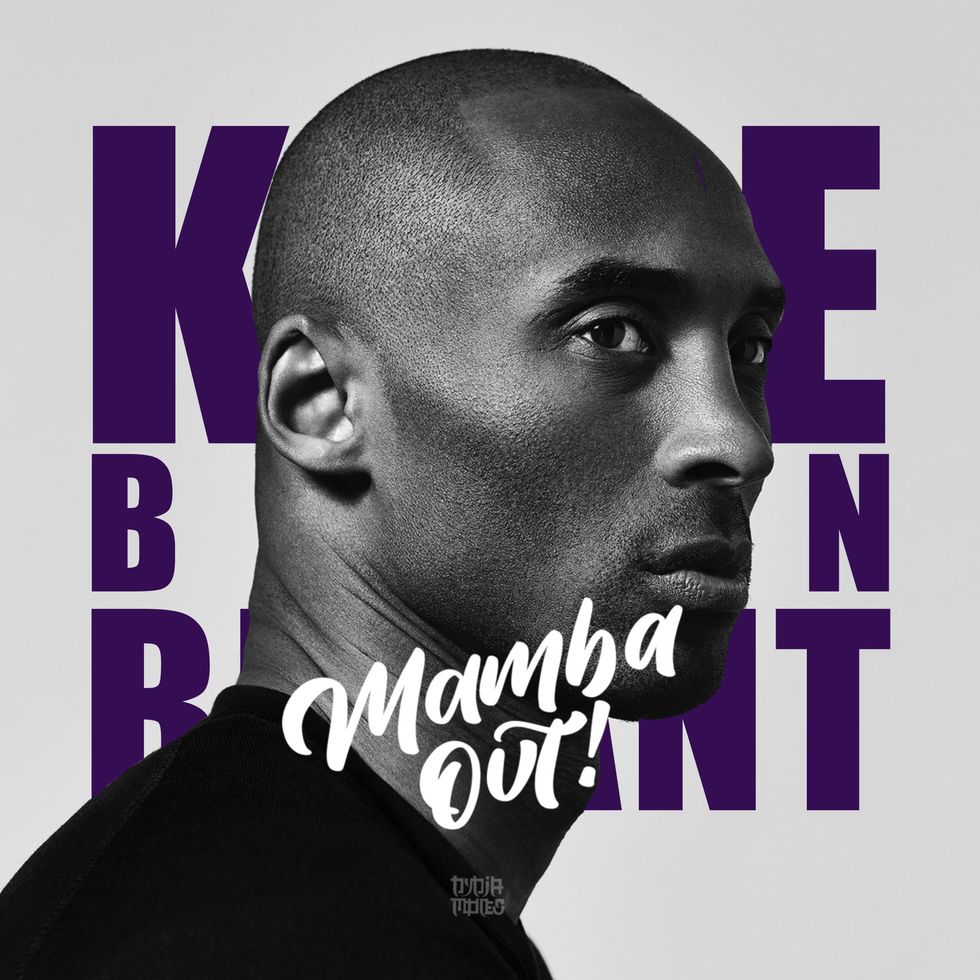 In 2018, Kobe won an Oscar for Best Animated Short Film for 
Dear Basketball.
Kobe retired after the 2015-16 season.
Remember when Kobe Bryant had an entire segment on ESPN where he'd literally break down and analyze current players… https://t.co/oB7uVhSfhN

— Anshil Jose (@Anshil Jose)1586077854.0
But he stayed busy, focusing on many other career pursuits - alongside raising his family.
In 1999, Kobe met Vanessa Laine.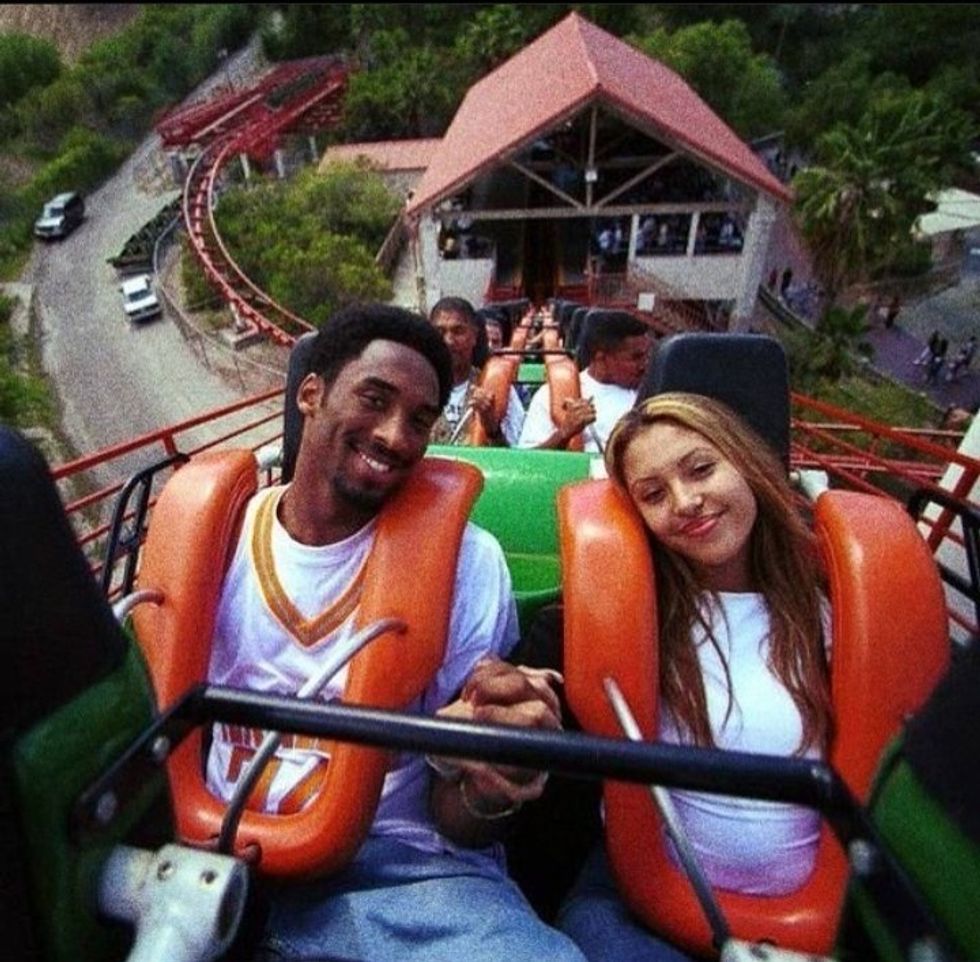 The pair were both just 17-years-old but quickly fell in love - becoming engaged after only 6 months of dating.
Vanessa and Kobe married in 2001.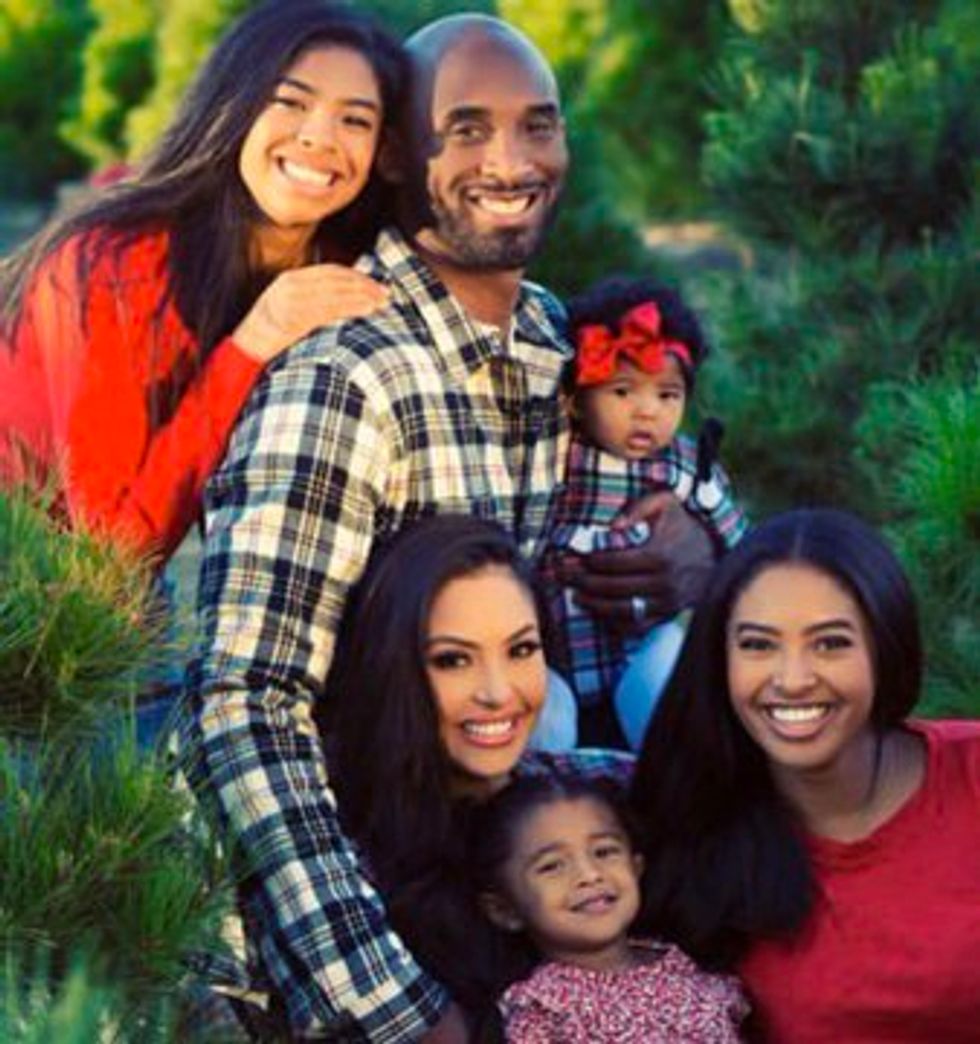 Their first daughter was then born in 2003.
They shared 4 daughters.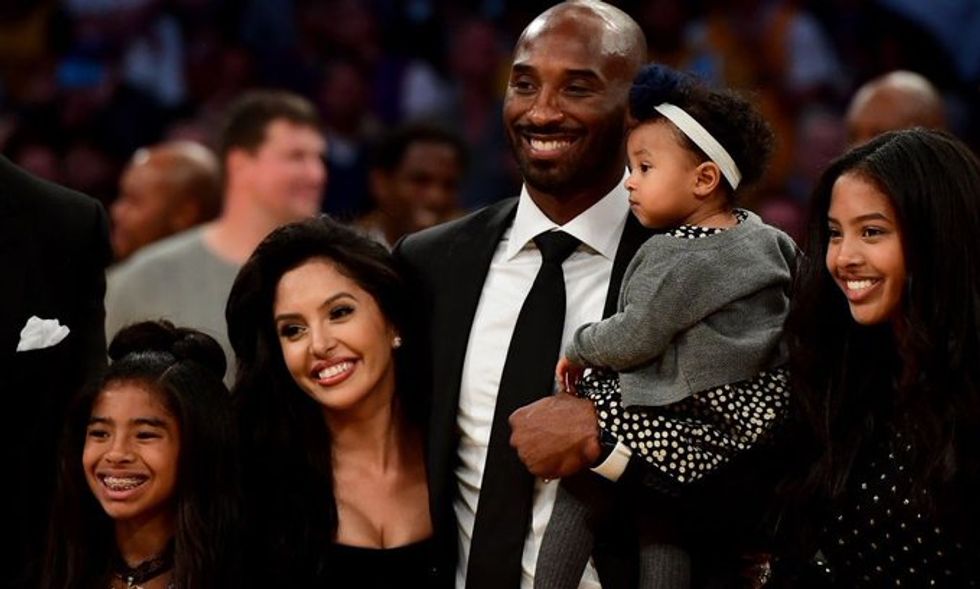 Their eldest was Natalia, who's seventeen, followed by Gianna, followed by Bianka, aged 3, and Capri, aged just 7 months.
And he loved being a dad.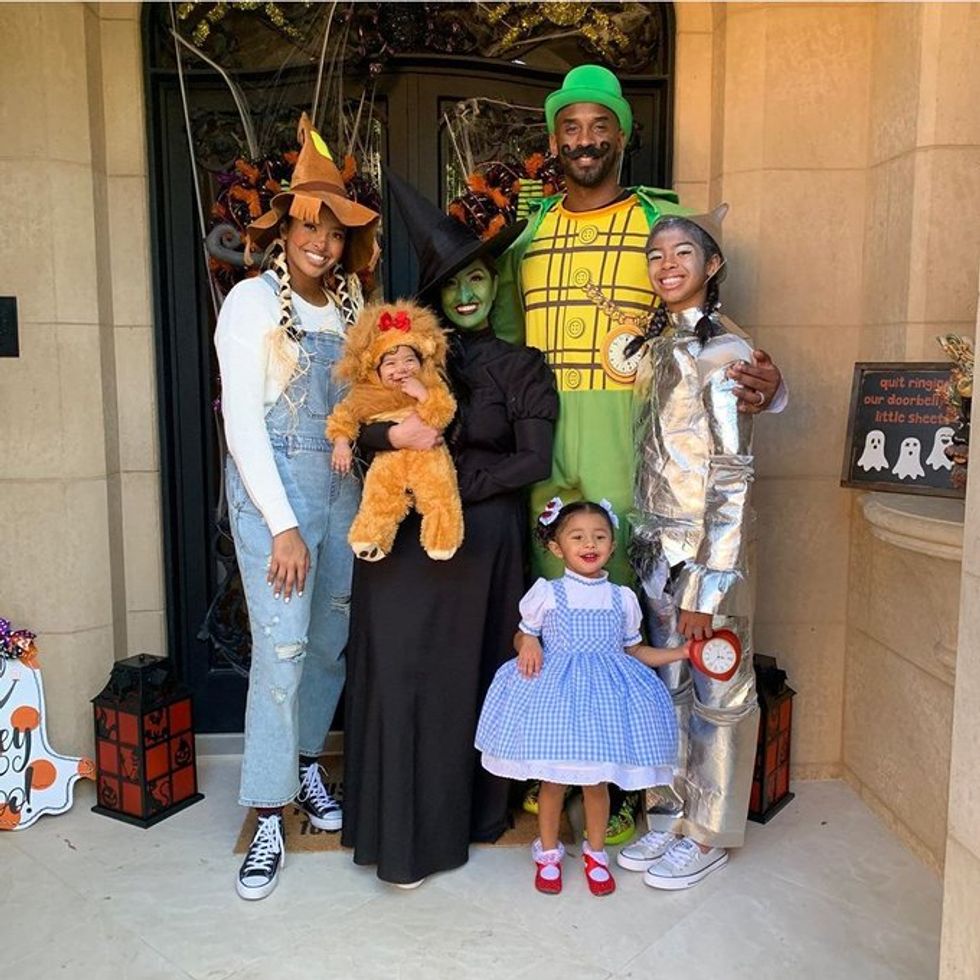 As this photo of the Bryants in full family Halloween costume proves.
Kobe frequently used helicopters for travel.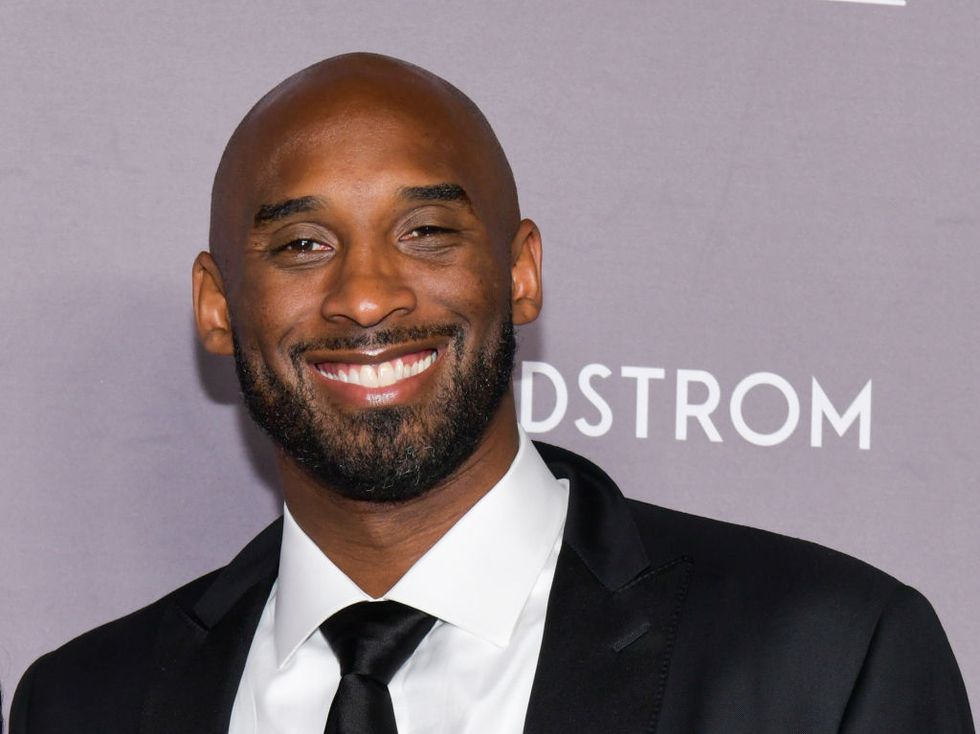 But tragically, earlier this year, his private helicopter went down and a "fire broke out," TMZ reported.
It was the most devastating news...
Bryant's daughter, Gianna, was also on board the helicopter at the time of the crash.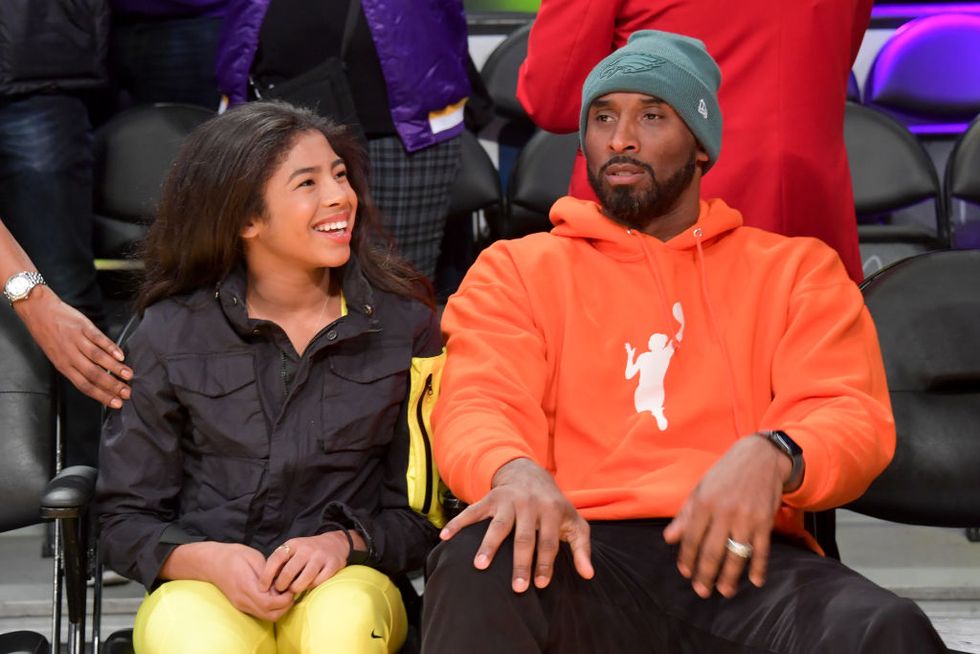 Gianna, aged thirteen, tragically died in the crash with her dad, on their way to the Mamba Academy for basketball practice, nearby Thousand Oaks.
Gianna was Kobe's second-eldest daughter.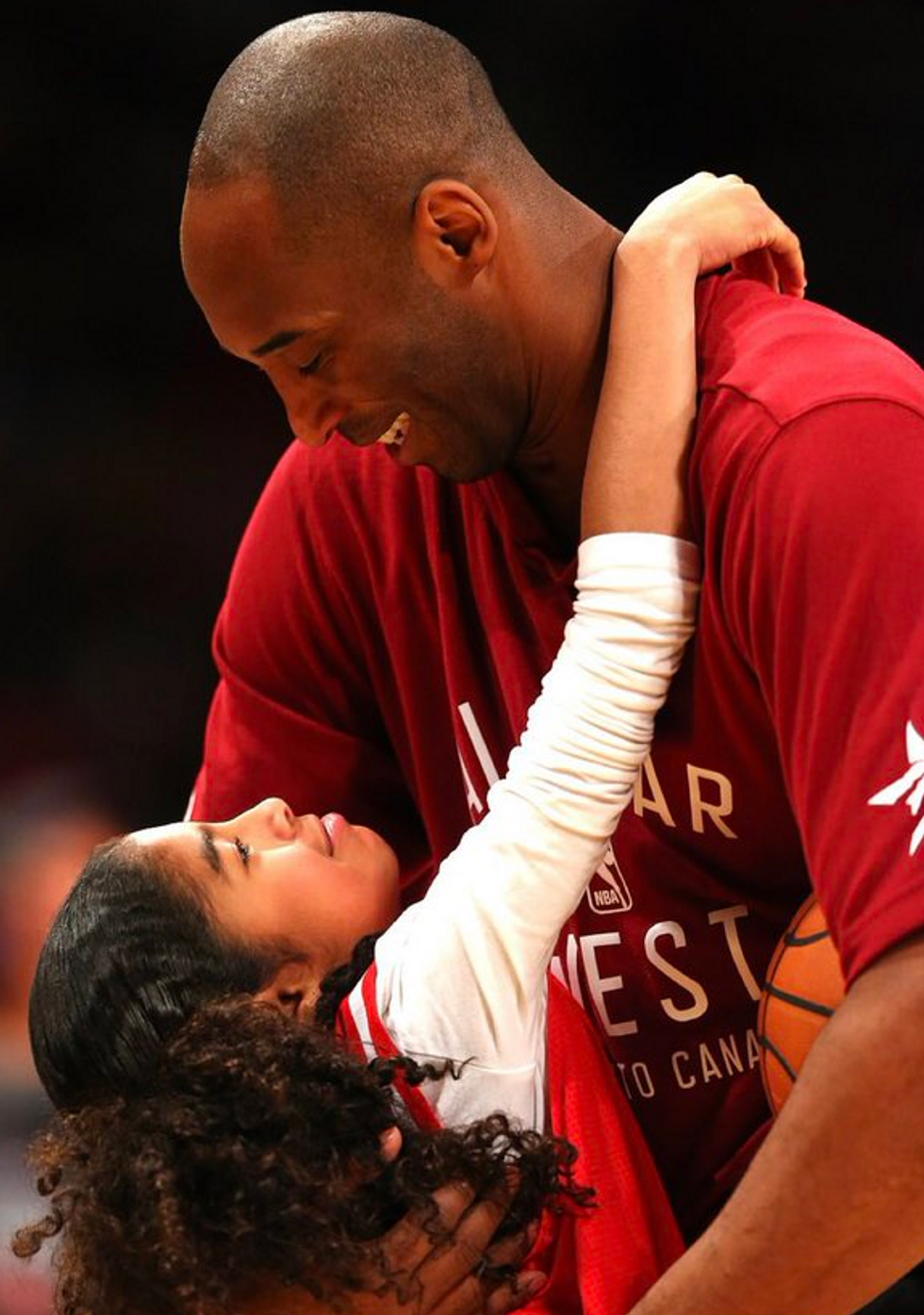 She was set to follow in Kobe's footsteps and would often accompany Kobe to basketball games. In fact, from childhood, Gianna would participate in the team warm-ups.
Gianna was reportedly a true talent.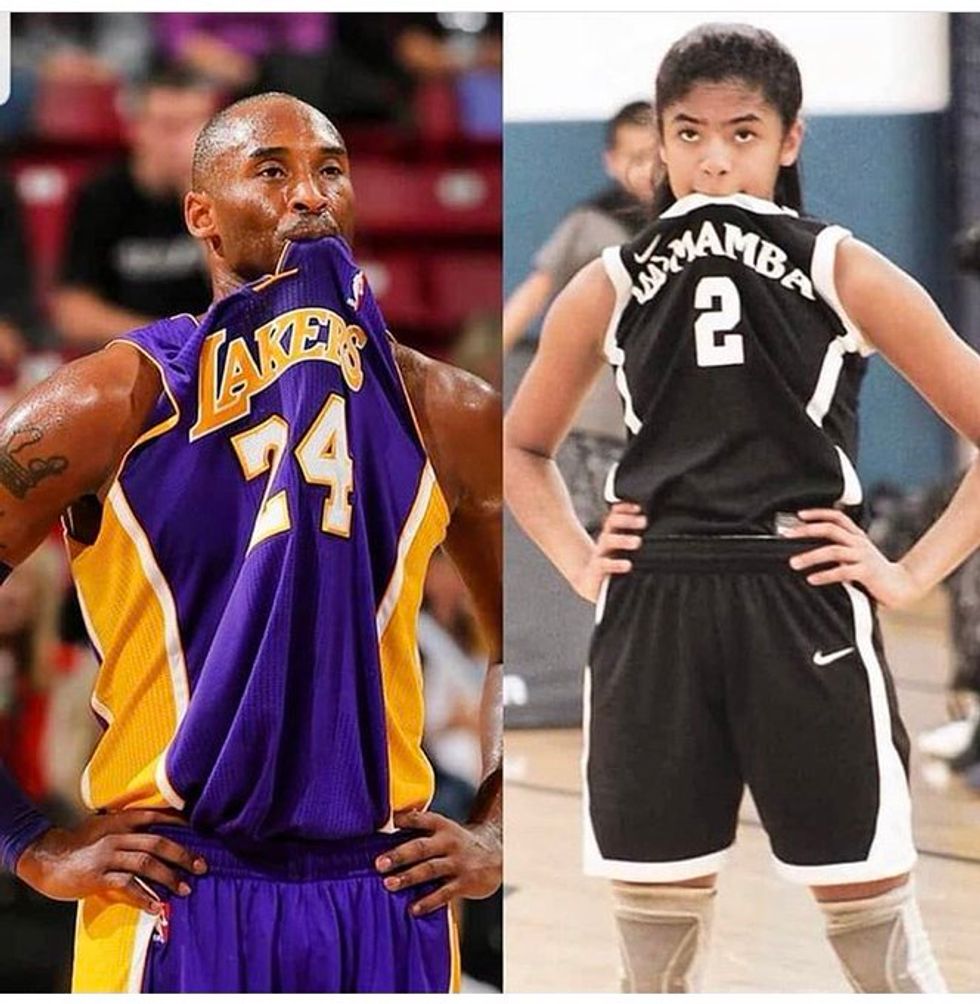 And many thought she was set for an illustrious basketball career.
Kobe and Gianna were also very close.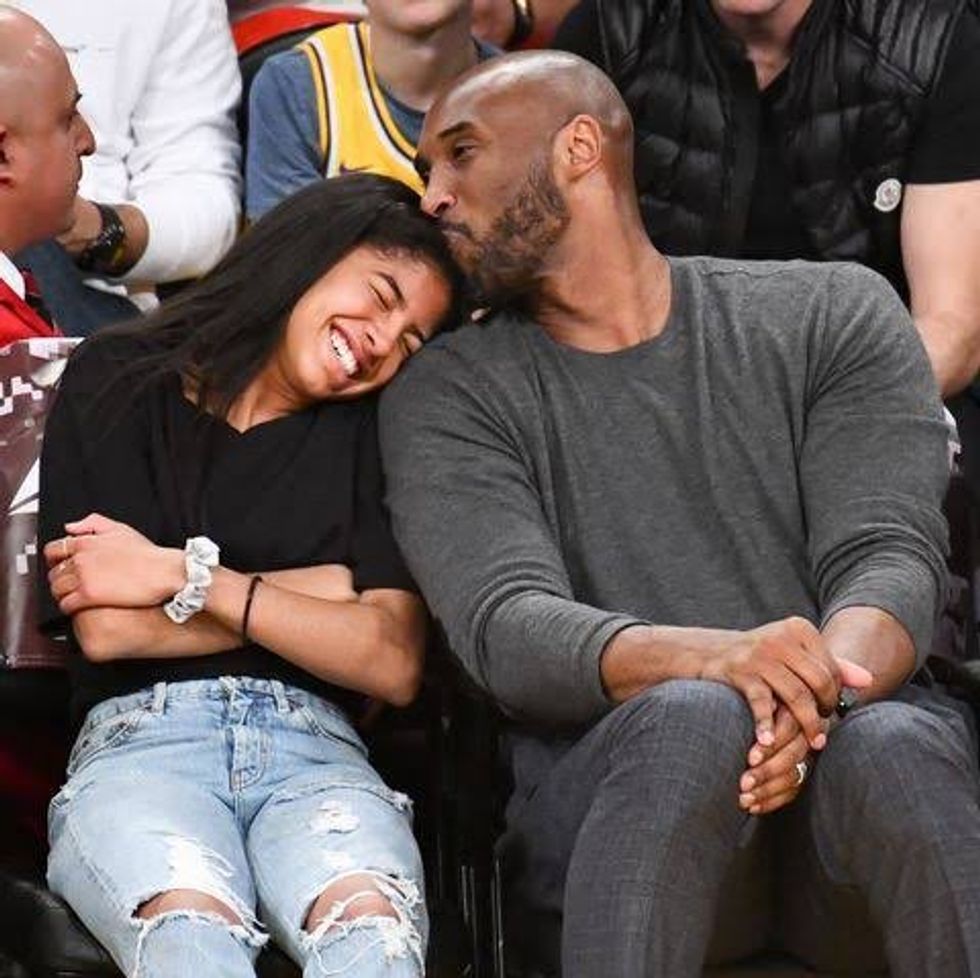 The 2 often pictured giggling and smiling together, and it's clear she was the apple of her father's eye.
Heartbreaking footage later emerged showing the aftermath of the tragedy.
.@LACOFD helicopter over the scene . As air ops quickly told me it is a fire not sheriffs chopper hovering and now… https://t.co/I5VE1IaTao

— Richard Winton (@Richard Winton)1580066118.0
The clip, uploaded to Twitter, showed smoke emerging from the crash site as emergency services respond to the devastating incident.
Tributes poured in for the victims.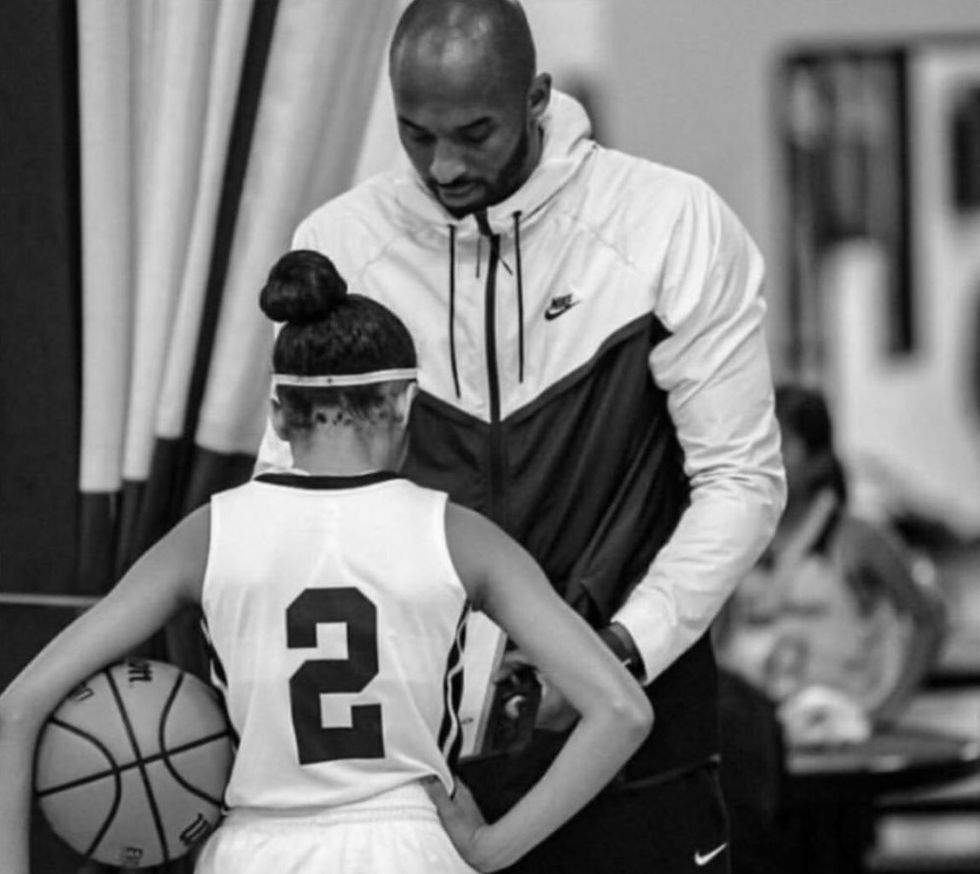 It's clear Kobe was an absolutely beloved presence in the celebrity world - and will be horribly missed. The basketball star has been given the greatest tribute of all time, keep scrolling to watch the video...
3 months after the tragic deaths...
The star turned thirty-eight back in May.
The star revealed she had made the discovery yesterday and waited to open it on her birthday.
"I waited to open one more letter on my birthday. It gave me something to look forward to today."
But now Vanessa is celebrating Kobe's first birthday since his death.
I just read Vanessa's birthday post to @kobebryant breaks my heart for her and the girls. We miss you brother. We… https://t.co/re3EMQdKwJ

— I'm Ready For The Big Stage! (@I'm Ready For The Big Stage!)1598205286.0
Today would've been Kobe's 42nd birthday, and Vanessa has posted a long and emotional tribute to him to mark the special day.
She wrote:
To my baby~ Happy birthday. I love you and miss you more than I can ever explain. I wish you and Gigi were here to celebrate YOU! I wish I could make you your fav food or a birthday cake with my Gigi. I miss your big hugs, your kisses, your smile, your loud ass deep laugh. I miss teasing you, making you laugh and bursting your bubble. I miss you sitting on my lap like my big baby that you are. I think about your tenderness and patience all the time. I think about everything you would do in situations to help me deal with everything thrown my way.
The post continued:
Remembering Kobe!! #HappyBday #KobeBryant #BlackMambaForever https://t.co/plH02glPI2

— Kleber Ferreira (@Kleber Ferreira)1598205310.0
Thank you for growing up with me and teaching me how to be strong. How to try to see the best in people but cutout the bs. Your thoughtful gestures and the amazing way you made us all feel is extremely missed. I picture your smile and wide big welcoming hugs daily. God I miss you both so much. Our lives feel so empty without you and Gigi. I've been completely broken inside. As much as I want to cry, I put a smile on my face to make our daughters days shine a little brighter. I'm not the strong one, they are. They're strong and resilient. I'm sure you're proud of them. They put a smile on my face everyday.
"I wish I could wake up from this horrible nightmare."
Happy Birthday Kobe! #MambaForever #MambaDay #RIPKobe #KobeBryant https://t.co/8kns1I25uQ

— The Three Card Collectors (@The Three Card Collectors)1598205303.0
I wish I could surprise our girls and welcome you and Gigi home to us. I'm mad I didn't go first. I always wanted to go first so that I selfishly didn't have to feel this heartache. You were supposed to miss me. Gigi was supposed to be here with her sisters. It should've been me. There's so much I wish I could tell you and show you and Gigi. So many things you would both be happy to see and be a part of. So many milestones for our girls. So many things you would be proud of. I'm so thankful I have pieces of heaven here on earth to wake up for- thanks to YOU.
"Thank you for loving me enough to last several lifetimes."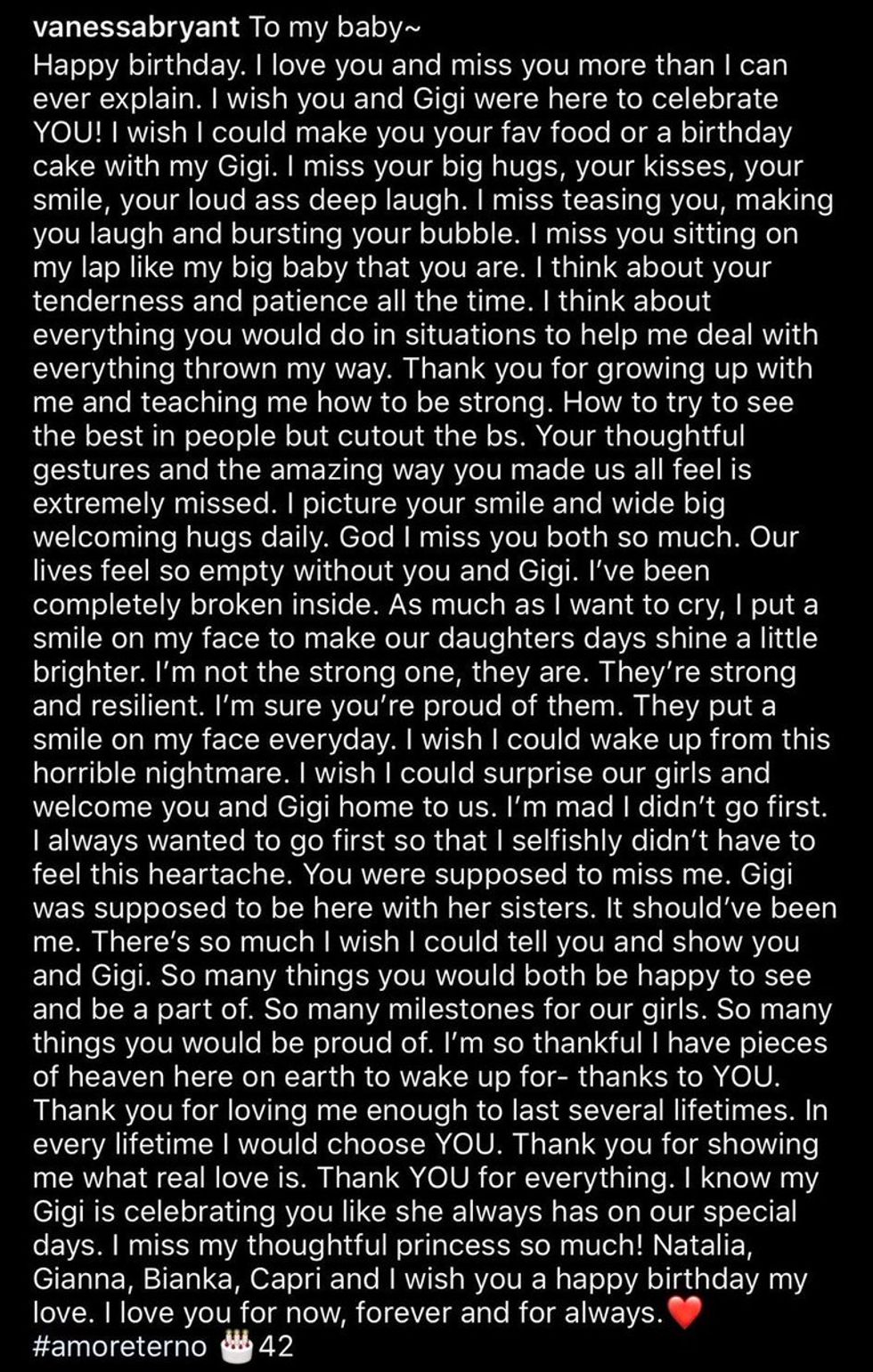 In every lifetime I would choose YOU. Thank you for showing me what real love is. Thank YOU for everything. I know my Gigi is celebrating you like she always has on our special days. I miss my thoughtful princess so much! Natalia, Gianna, Bianka, Capri and I wish you a happy birthday my love. I love you for now, forever and for always.
Stay strong Vanessa.