The majority of us can only dream of getting our hands on hundreds of thousands of dollars from selling an old possession.
But one war veteran received the shock of his life when he found out the true value of a watch he bought for $345.
Keep scrolling to find out more...
Let's admit it...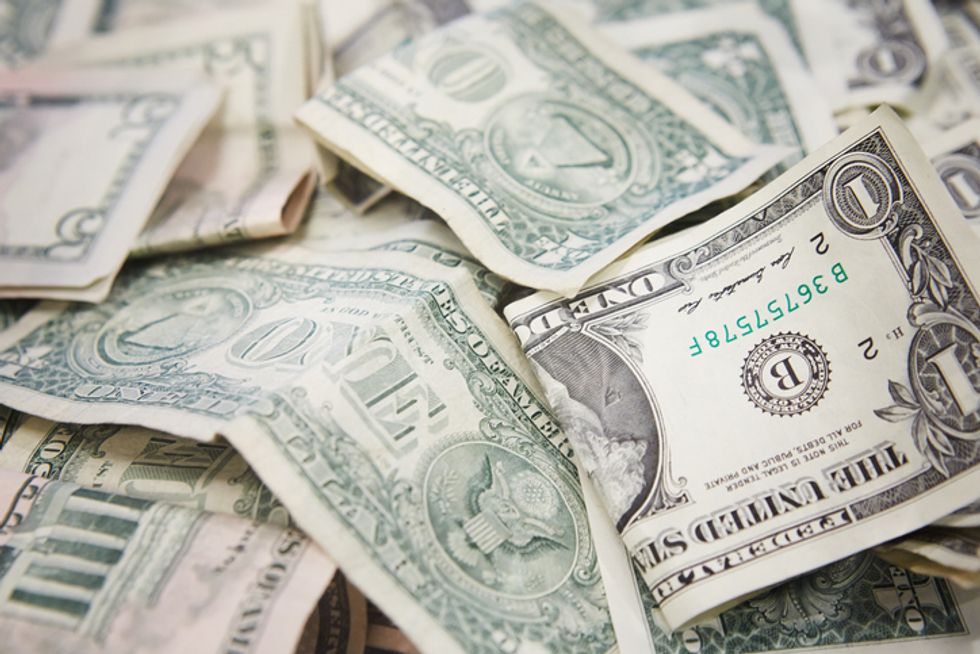 via: Getty Images
We've all thought about selling or auctioning off some old valuables for
a little bit
of extra cash.
Some people can get very lucky when auctioning their goods...
Whilst some will walk away with a mere couple of dollars in their back pocket.
The process of the auction is a very exciting process...
And it is that exciting, it has it's very own TV show.
Antiques Roadshow is a very popular show that airs in both the U.S. and the U.K.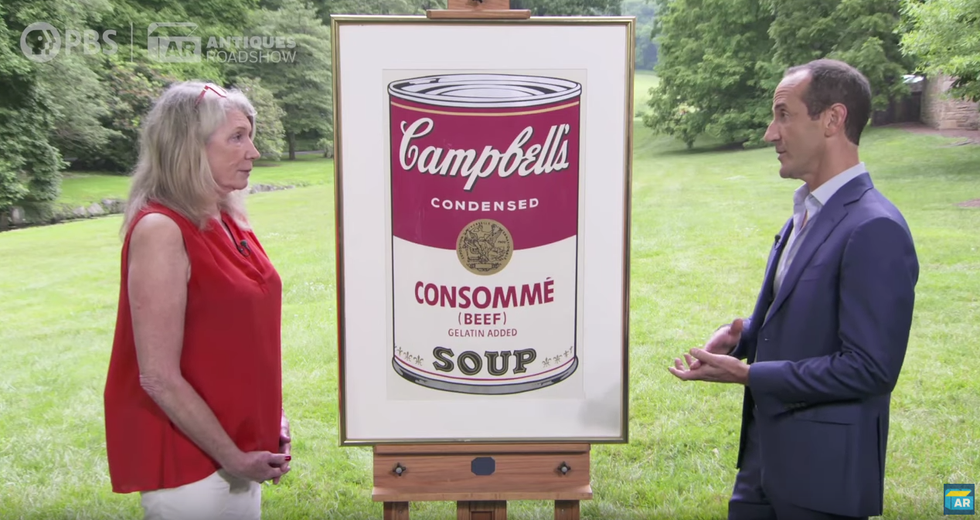 Anyone can appear on the show...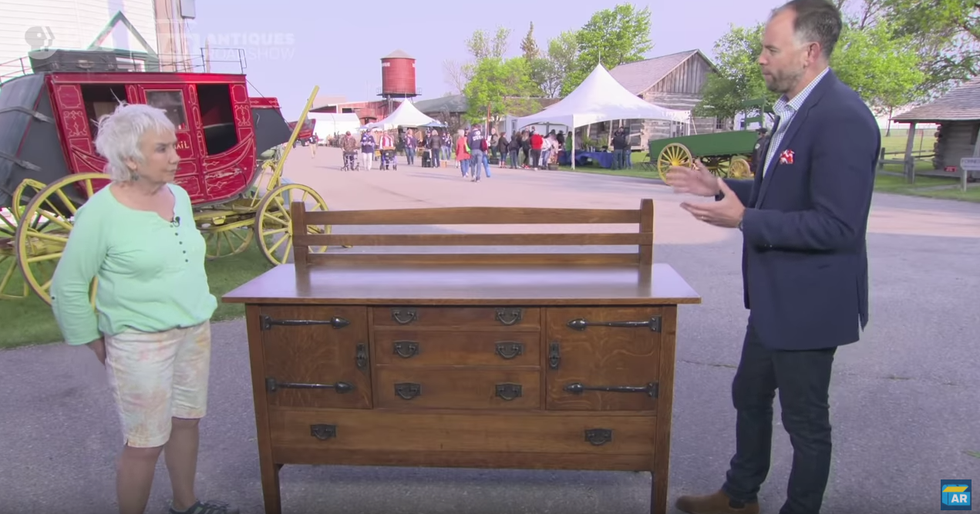 Many people have walked away with a lot of money...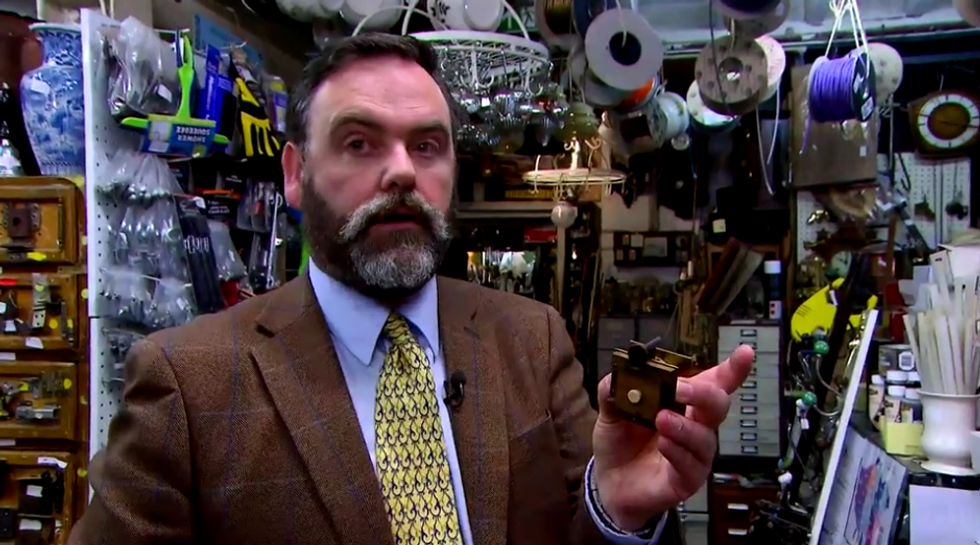 via: BBC
On the U.K. series, a man bought a rare camera for £60 ($78) and it turned out to be worth a cool £20,000 ($260,000).
Who could forget the mid-19th century Navajo Ute First Phase blanket?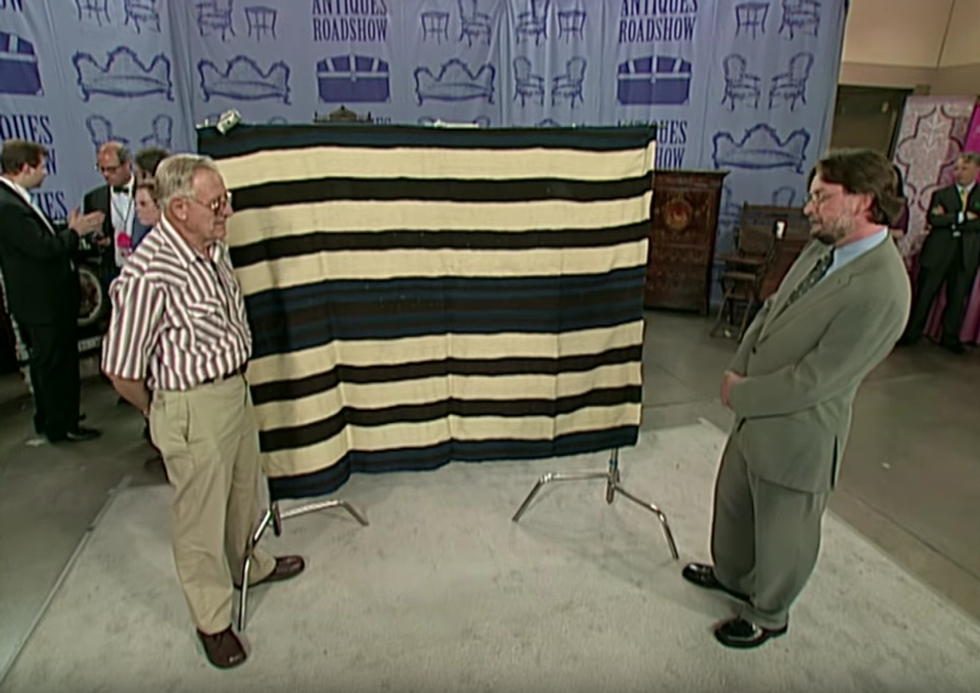 $350,000 - $500,000
in Arizona.
Plenty of artwork has been brought to the roadshow...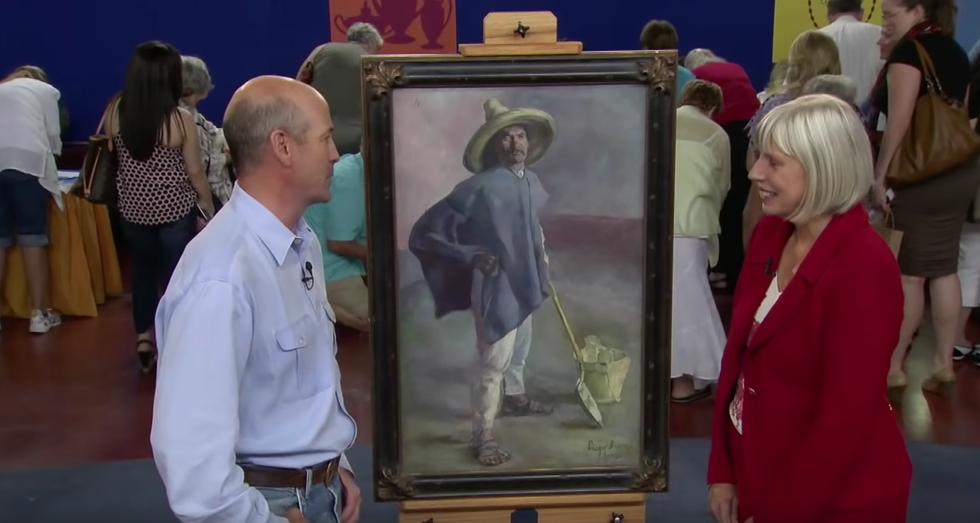 If only all of us had historic artwork lying around our houses!
But the experts of Antiques Roadshow know exactly what they're doing, and they know value when they see it.
The TV show has been on the road again this week...
And their most recent episode shows an incredible revelation of a seemingly affordable watch.
Filmed in Bonanzaville...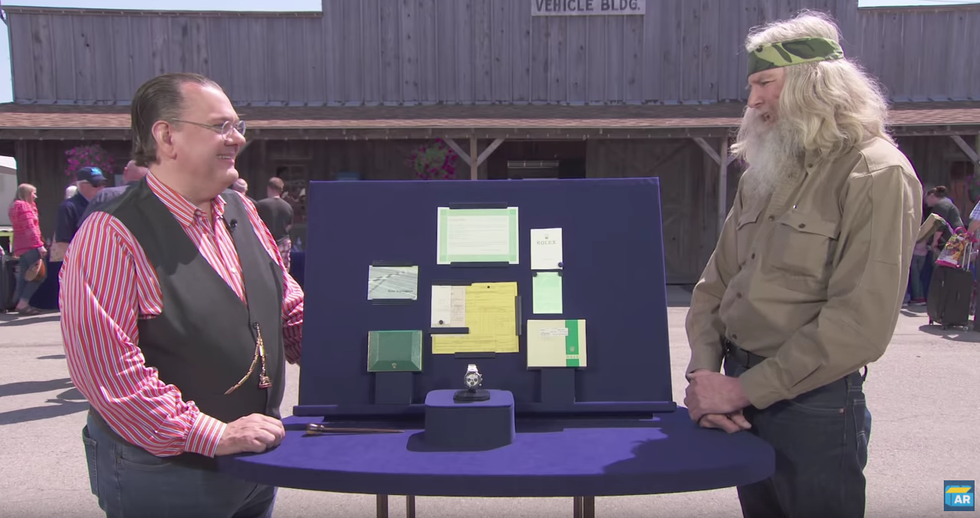 When he was in the American Air Force...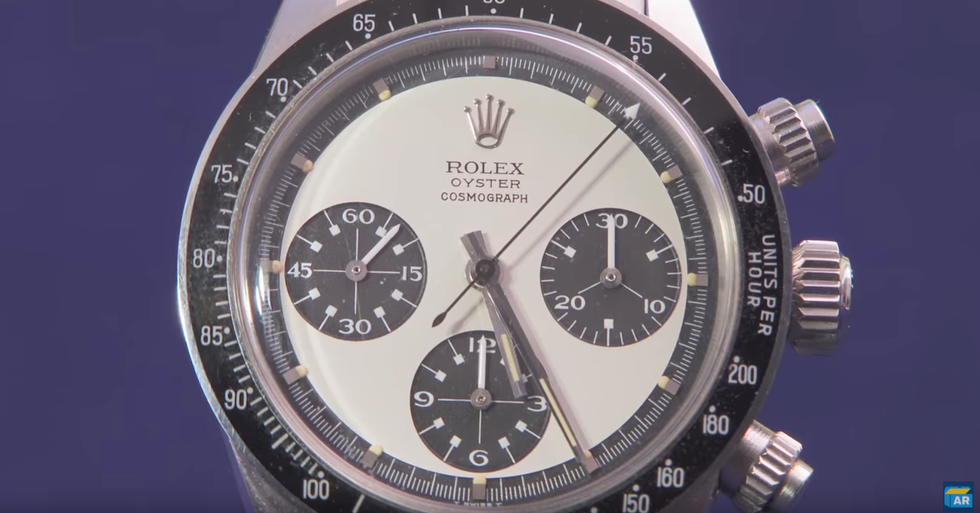 He fancied buying a Rolex for himself...
But as we all know, they're extremely expensive and very unrealistic for people with ordinary salaries.
Luckily, the man found himself a bargain in 1974...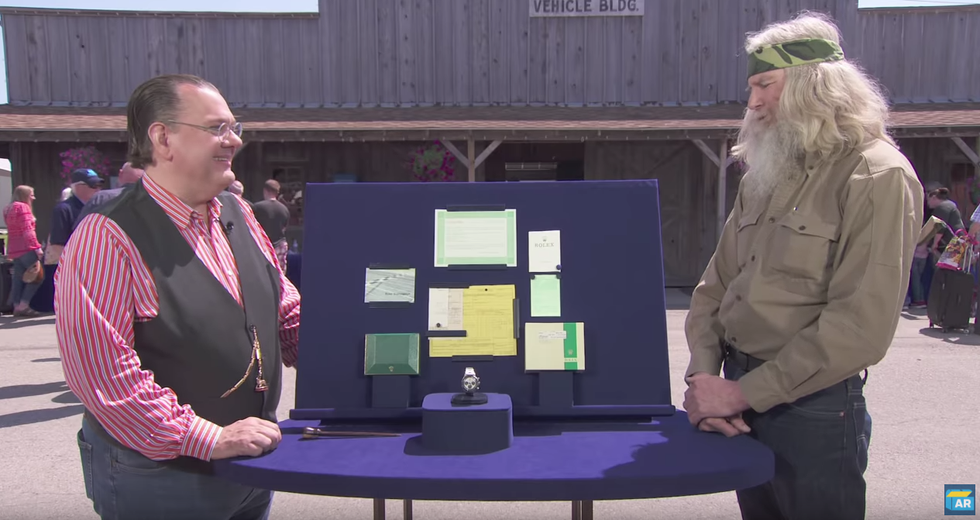 very cheap
for a watch of that kind.
But he never got around to wearing it...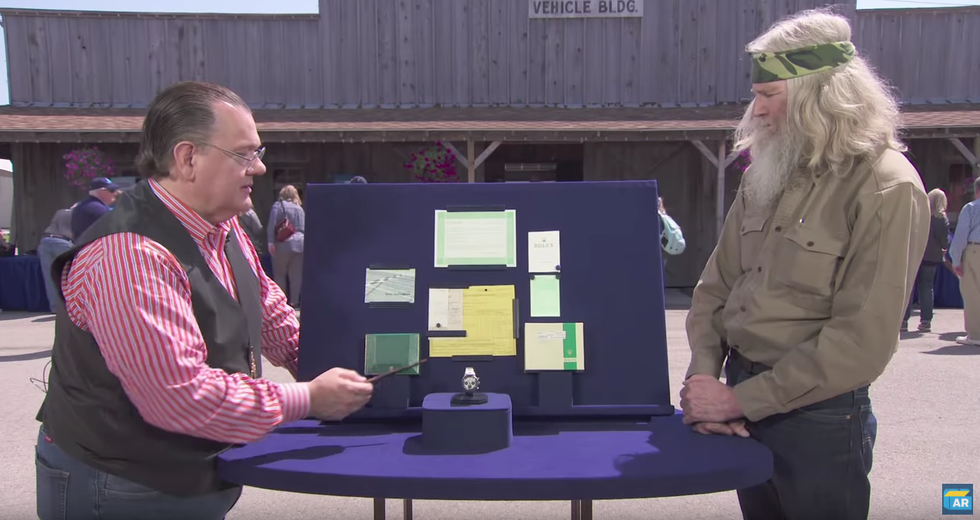 But what the man didn't realize...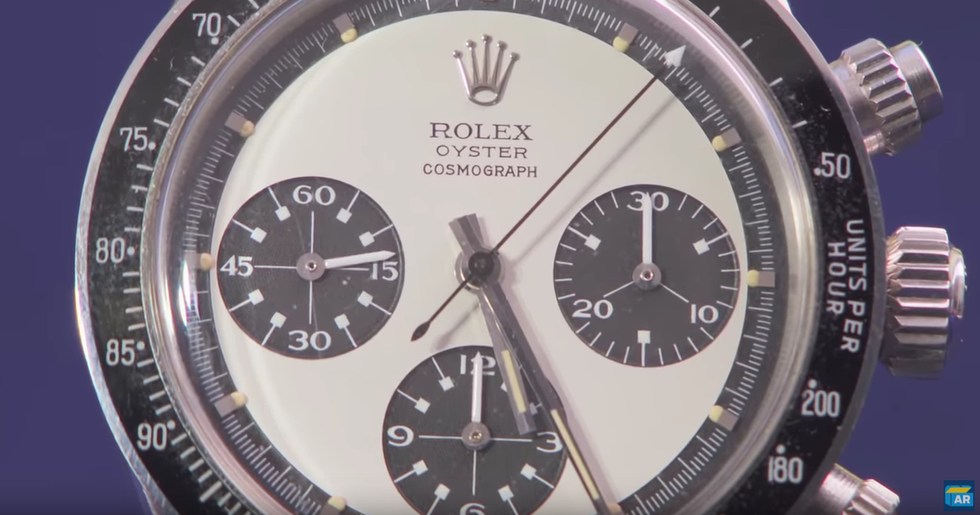 via: Antiques Roadshow
The watch is an
extremely rare
model and the fact that it came intact with the papers and original box bumped up its value even more.
Peter Planes from Luxe Auctioneers in Florida then told the man the good news...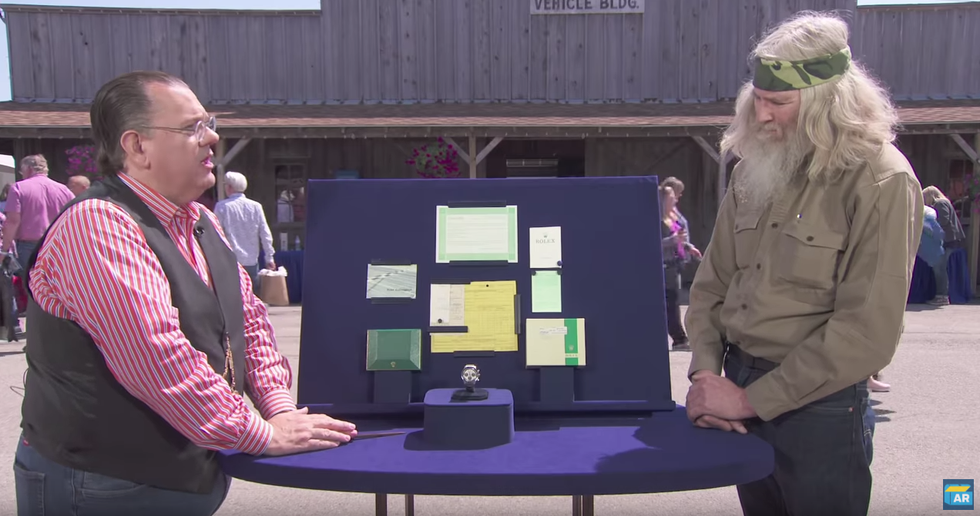 The veteran is left reeling...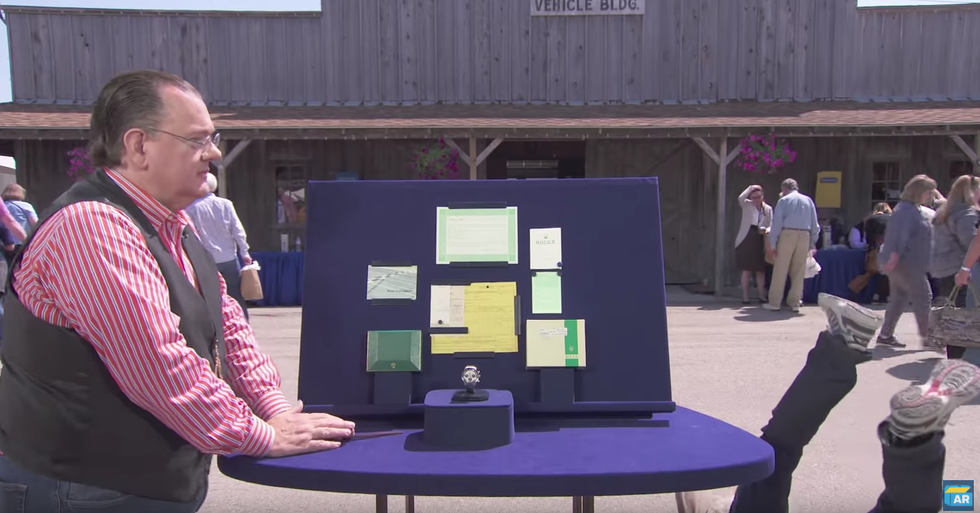 literally
collapses to the ground in disbelief.
So he didn't literally faint...
But he fell to the floor as a joke while saying, "You got to be sh****** me." Totally relatable.
It has been estimated that the man could get between $500,000 - $700,000 for the watch if he decides to auction...
And we must say, for a man who has served our country, it is the least he deserves.