There has been a surge in homelessness all over the globe, but it's not just people who are suffering, it's their pets are too...
Well, one woman has set out to change this. Scroll on to hear more about this incredible story...
Homelessness has been on the rise for over a decade.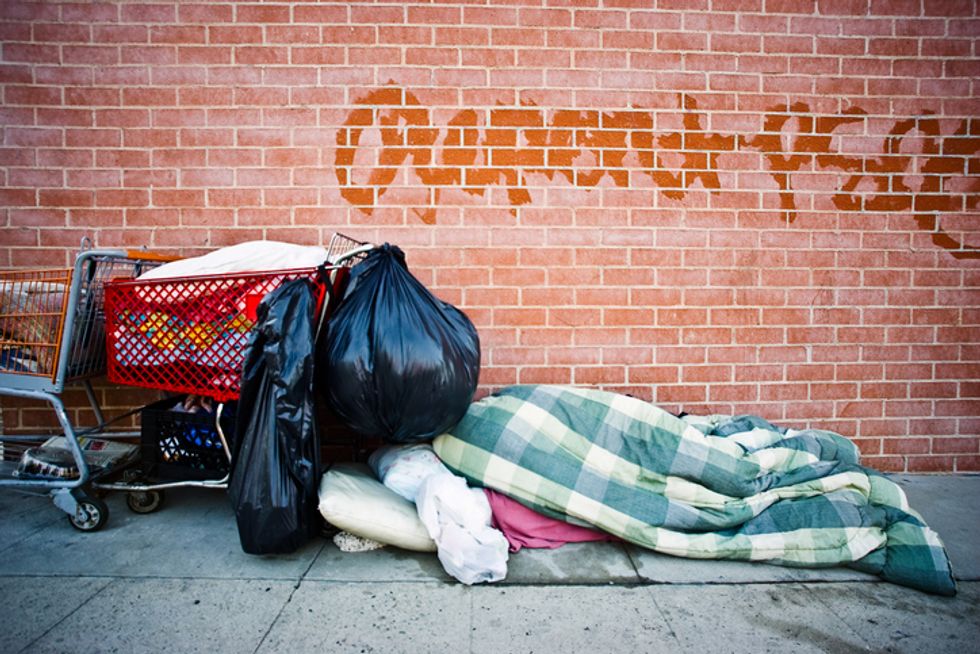 via: Getty Images
With the current economic climate making it harder for people to keep up with their rent, the issue is getting out of hand.
And don't even get us started on owning your own home.
via: Getty Images
Judging by the rate of inflation, the younger generation won't be able to own their own home in their lifetime.
Statistics have shown that this is more than just a national crisis...
via: Getty Images
According to the U.S. Department of Housing and Urban Development's Annual Homeless Assessment Report, in 2018, on a given night, there were over 553,000 homeless people in the United States. And that was only on that one night.
Countries around the globe are divided on how to deal with the issue effectively.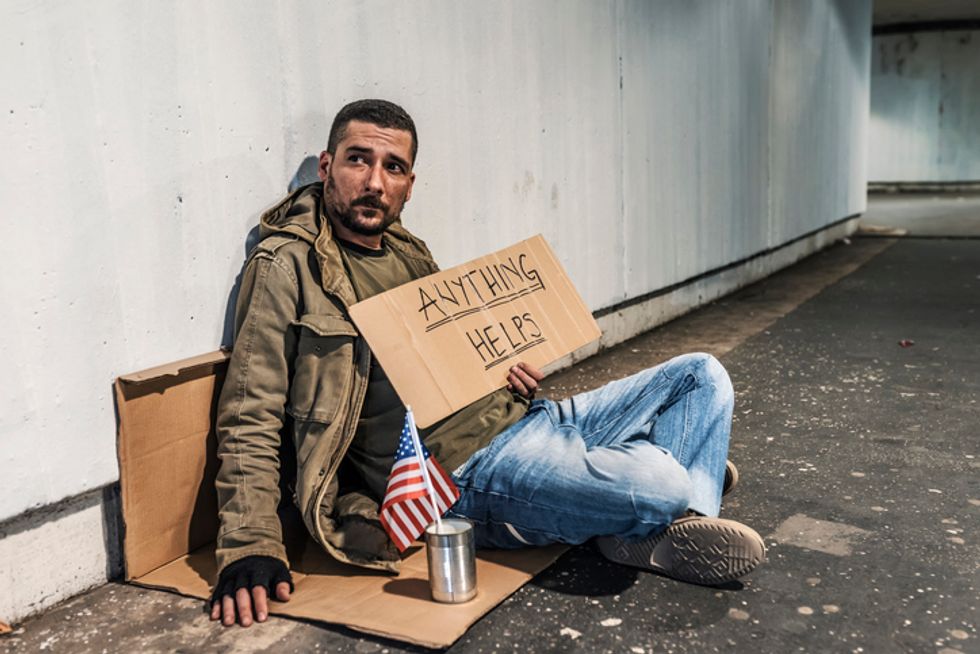 via: Getty Images
National reports have shown that over 2 percent of the world's population is homeless - if that had to be converted into a solid figure, it would range between 150-160 million people.
However, these reports also disclose that twenty percent of the world's population lacks adequate housing.
via: Getty Images
That equates to almost 1.6
billion
people.
But it's not just people suffering...
Those with pets have it even harder.
Often their furry companions are their first thought...
Although many go without veterinary care, due to the high costs.
That brings us to our latest story...
Of a vet on a mission to help those less fortunate.
Vet Jade Statt started up a conversation with a homeless man in London about his dog, and how he was scared to lose her over her worsening skin condition.
This resonated with Jade, who had just lost her own dog, Oakley.
"It was something I could've fixed if I'd had what I needed at the time," Jade said.
"You could see how worried he was and how helpless he felt about the whole thing."
It was this interaction that started something incredible...
When she met vet Sam Joseph, StreetVet was born.
StreetVet has since become a registered charity...
With over three-hundred volunteers helping homeless people's pets across the UK.
Overall, they've treated over one-thousand dogs, one-hundred cats, 3 ferrets, and 2 rabbits.
​A lot of the time, they're providing flea and worm treatments, vaccinations, and microchipping.
But sometimes it can be really serious...
Like when one pup got spooked by a firework, which resulted in her running onto railway tracks and getting hit by a train.
Jade recalled: "The owner had the out-of-hours number, he knew what to do."
"He called it, emergency people went down and got the dog from the train track, it was transported. It was then in the vets for quite a few weeks.
"She lost her eye, and she had her leg amputated. And she was away from the owner for quite a number of weeks in hospital. But the bit that made it work was that he knew the team really well and they knew him."
The charity has earned the trust of homeless people all across the country...
Teaming up with local organizations, such as soup kitchens, to share spread the word.
Once they've made a connection, the team heads over to check the pets over, and make sure they're fit and healthy.
If the pet needs treatment, they will fund the procedure at a nearby practice.
They also provide food, toys, and even polaroid photographs to the homeless and their pets.
Jade said: "When I first started StreetVet, we had a situation when a client lost his dog, it had to be put to sleep, and he didn't have any photos of his dog. I remember just thinking 'I can't have that ever happen again'.
"This was early days, but we put a request on social media for a polaroid camera for every backpack. And yeah, within I think it was 72 hours, we had them.
"The public are just a massive, massive support for us to allow us to get to where we've got to."
Although, the pandemic has made it difficult for them to carry out their essential work...
But they're still funding treatments despite not being able to provide care on the streets.
​Looking ahead, Jade wants to grow the charity's hostel scheme, meaning homeless people wouldn't have to choose between their pets and a place to sleep. 
Jade concluded: "Don't just walk past people. By having that conversation, you can potentially be empowered to do something that can really help."
You can find out more about StreetVet and donate here.
For more pet-related news, scroll on...