Deck the halls with boughs of holly– and a few very unique ornaments! In holiday drink news, Smirnoff Vodka company has announced its latest venture into holiday cheer, their new holiday ornament bottles. Which will surely put the spirit into this holiday season! (Yes, pun intended.)
While you may not be able to hang these beauties from a tree, they're still pretty festive. So, whether you're mixing up cocktails for a party or fixing a quiet drink, check out these cute Christmas-themed designs!
Check these out!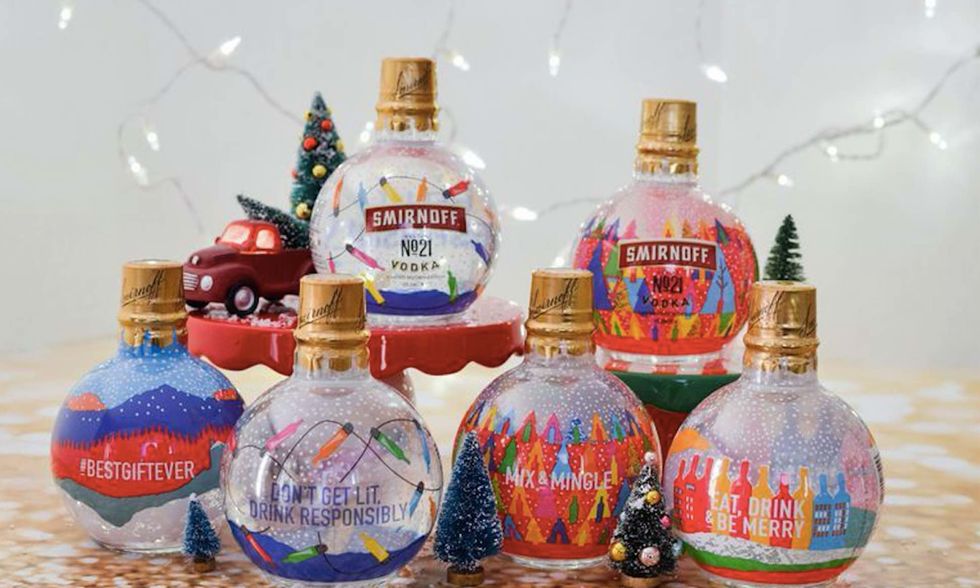 Smirnoff is introducing ornament-styles bottles filled with their flagship vodka, No. 21 vodka. The bottles are shaped like oversized baubles, with each sporting a festive design. (Fun fact: Smirnoff's No. 21 triple distilled and filtered 10 times!)
We'll drink to that!
These days, you can get just about anything with an added dash of holiday cheer. You also may have noticed that you get a choice of bottles to choose from when it comes to these. There are four different holiday-themed designs!
Plus, each one is super cheery.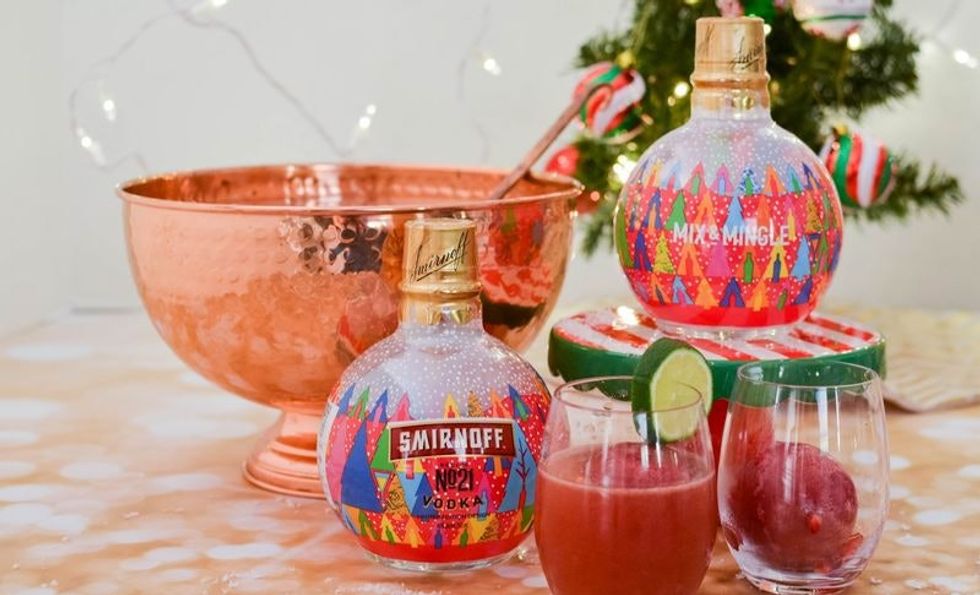 Every design  includes an encouraging little holiday saying: "Mix and Mingle," or "Eat, Drink, and Be Merry!" One quote even requests that people "drink responsibly." It's good to see Smirnoff covering all its bases– and encouraging people to be safe this holiday season.
Speaking of safety, please don't hang these on a tree.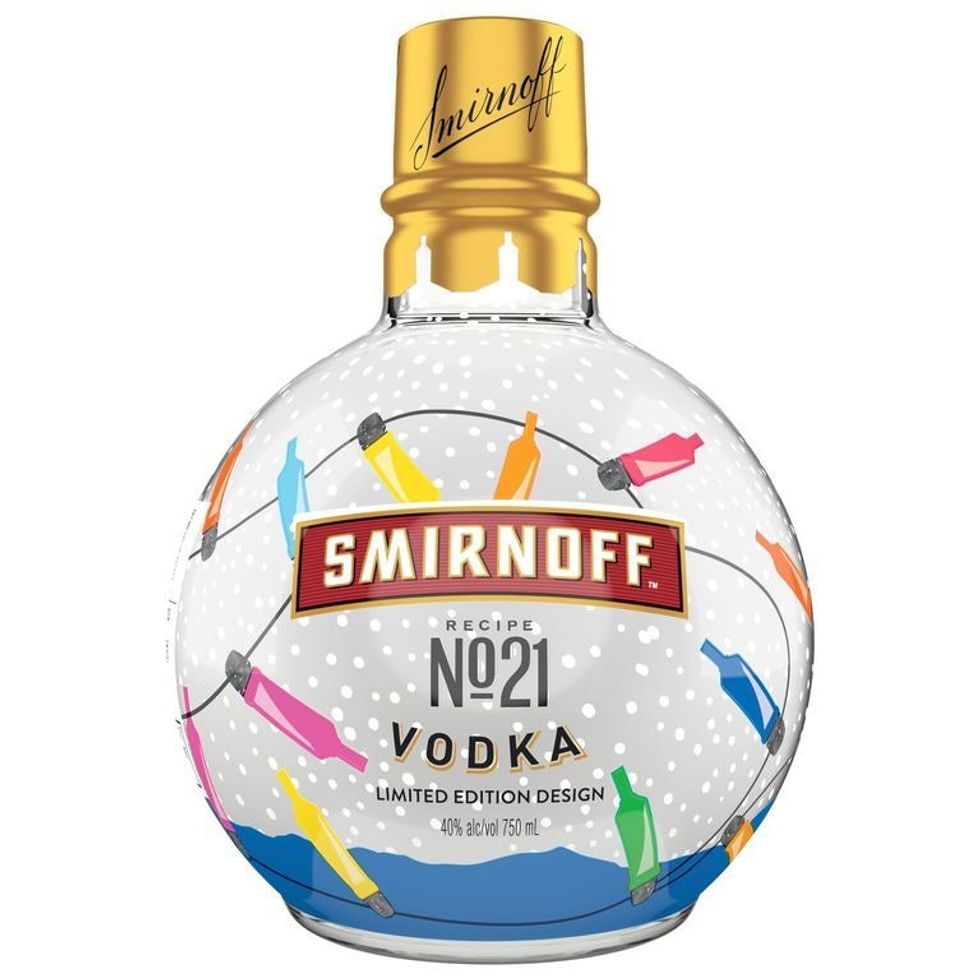 Keep in mind, despite their decorative appearance, these are full bottles of vodka– and fairly weighty. So think twice before attaching wire hangers to these baubles! That's not to say it's impossible– there 
are
in fact '"
boozeballs"
 available to purchase.
Have a very merry Christmas, this one's on Smirnoff!
As they say, it's the best time of the year. And if you're looking to spice it up with these fun vodka bottles, you're in luck because they're pretty affordable. Prices tend to vary between $12 to $16, which is not a bad deal for some extra holiday fun! Share this story with anyone looking to add a dash of the holidays to their next cocktail!