Social media has completely taken over the world.
If it's not Facebook, it's Instagram. And if it's not Instagram, it's Twitter. The possibilities of social media are endless, but so are the totally pointless traits that modern-day technology holds.
TikTok - the video-making app that allows users to create short videos that very quickly go viral - is one of them.
But one TikTok video that's particularly brutal has captured the internet this week...
TikTok is absolutely taking over the world.
It's pretty unlikely that you'll see a teenager who isn't obsessed with the social media platform.
It's not just teenagers who are obsessed with social media...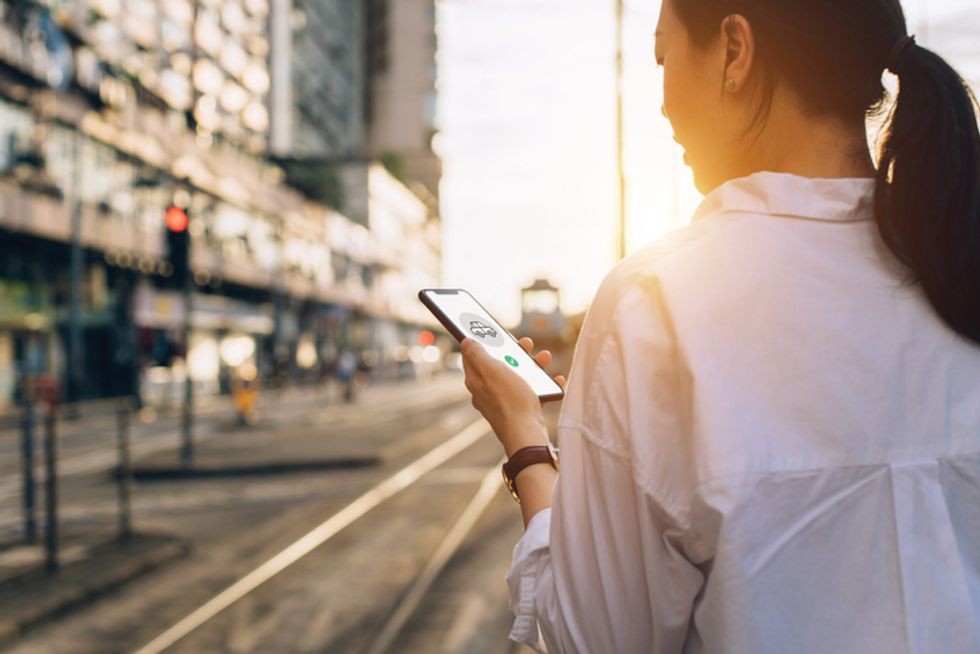 via: Getty Images
The majority of us adults are too, with us posting every inch of our lives on these apps and communicating with others through them solely.
A lot of social media apps provide many purposes...
via: Shutterstock
People can actually
earn a living
through social media, such as selling things on Instagram or starting a business through Twitter.
But there are some apps that aren't so productive...
And TikTok is one of them!
A lot of people are struggling to understand exactly what TikTok is...
Basically, it is an iOS and Android app made for creating and sharing short lip-sync, comedy, and talent videos.
It went viral pretty quick ...
It was the world's fourth most downloaded app in 2018, beating Instagram and Snapchat - which is a pretty big achievement!
It has been argued that TikTok is better than Vine...
Who remembers Vine? Launched in 2012, Vine was a short-form video hosting service that allowed users to share 6-second-long looping video clips.
TikTok videos look a little something like this...
And it has to be said, the majority of them are rather entertaining.
Animals and TikTok are the best combination.
I have been CACKLING at this video for the past FIFTEEN MINUTES I am CRYING https://t.co/F37ctM1rz1

— Thee Queen Garbage // ACAB (@Thee Queen Garbage // ACAB)1540180713.0
More and more people jumped on board the TikTok bandwagon and started getting their beloved pets involved.
The rise of superstars...
Some are just plain weird...
It can now be established that TikTok is just a space for weird videos.
still cannot get their heads around it!
But there's one new TikTok story that's taking the internet by storm.
So! Much! Drama!
Shana Ragland of Lubbock Texas went viral this week.
With a particularly brutal video of her quitting her job at Walmart - over their PA system.
Her incredible rant has taken the internet by storm.
"Attention all Walmart shoppers, associates, and managers," she begins.
"My name is Shana from Cap 2, and I just want to come on here and say Henry is a racist, stinky prick."
"Giovanna is racist. Elias is a prick of a manager. This company fires Black associates for no reason. This company treats their employees like shit, especially Cap 2."
"And Jimmy from sporting goods, Joseph the cashier, Larry from garden center: You are all perverts, and I hope you don't talk to your daughters the way you talk to me."
"F--k the managers, f--k this company, f--k this position, and f--k that big, lazy bitch."
"I f--king quit."
She claims on Twitter the job had made her "absolutely miserable for a year and seven months."
Watch the savage video right here.
Want more TikTok drama? Scroll on...