Olympic gold medal gymnast Simone Biles has made no secret about her love for actor Zac Efron, even admitting to having a life-sized cutout of the hunk at home.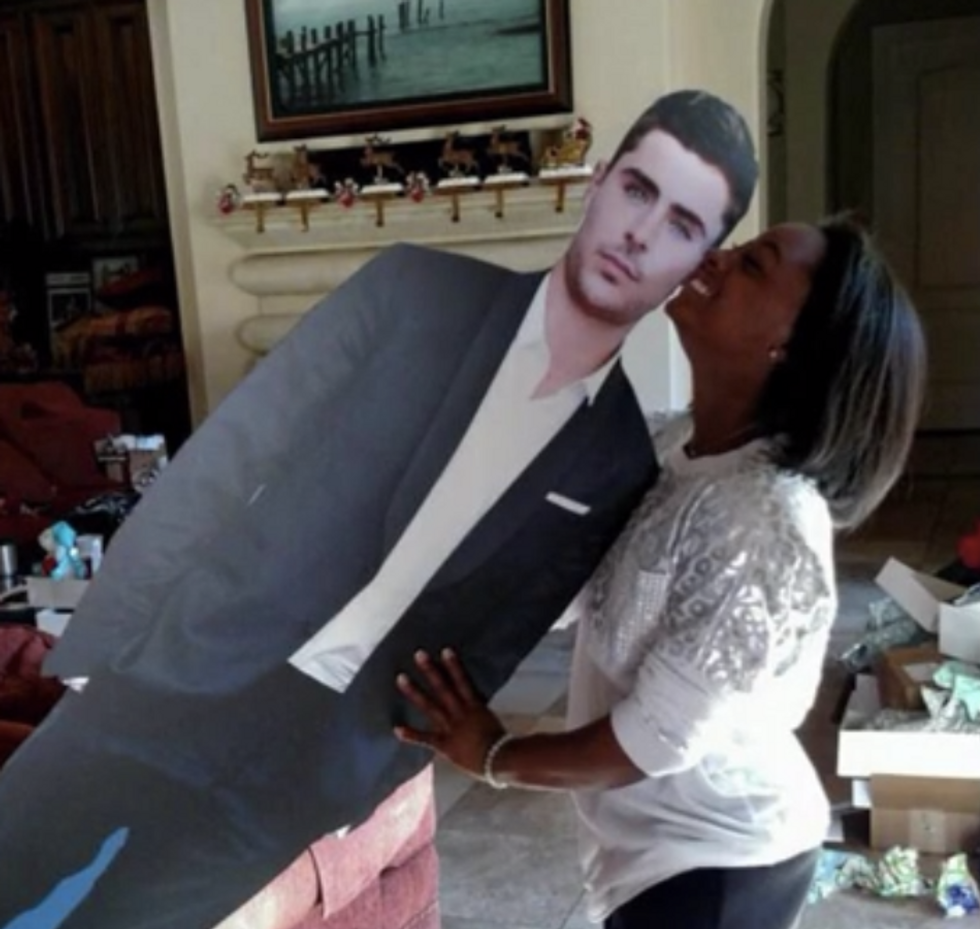 via: TODAY
The two first started interacting online when Efron tweeted last week about her amazing skills at the Rio Olympics.
But nothing could prepare Biles for the surprise that Today host Hoda Kotb had in store for the gymnast who said she would "pass out if Efron ever came to watch her perform in Rio."
And then it happened.
"Their story just blew my mind,'' Efron said. "When I found out Simone and this team were fans, I was like, 'What kind of guy am I if I don't show up?'''
They gymnast's strong legs practically turned to jelly at the sight of her celebrity crush who was hiding while the team did their interview.
"They won gold medals, they were crushing it the entire Olympics, and I was like hiding in a closet waiting to come in, so I didn't know what to think,'' Efron said. "I kind of was getting nervous myself, but it ended up being so sweet."
And then, of course, the kiss.
"He's even more gorgeous in person!" Biles said after meeting him.
It was a pretty big moment for Efron, too, seeing as he was surrounded by Olympic greatness.
And gold medals are nice and everything, but what is Biles thinking about the future?
You can watch the whole thing unfold here.
It's truly a golden moment!